One of the fastest-growing markets is the halal beauty industry. As a result, it's no surprise that many cosmetics companies are seeking to create halal nail polishes and other shariah-compliant beauty products. They're wudhu-friendly and allow water to reach the nails and skin, so Muslims can use it during daily prayers. Because most of them are non-toxic, vegan, and cruelty-free, halal nail paints are preferable to regular nail polish. It's your best bet if you want beautiful nail colours but don't want to expose your nails to preservatives and alcohol, which are common in regular nail lacquer. For Muslim women and girls who've been looking high and low for halal nail polish, your search has come to an end. We have compiled the best halal nail polishes in Malaysia for you to mix and match.
Fatwa On Halal Nail Polish
There are various discussions about the fatwa regulating female adornment on the website of the Mufti of Federal Territory Malaysia. Sheikh Muhammad Mutawalli Sya'rawi issued a fatwa on the prohibition of using nail paint before ablution (wudhu).
"Is it necessary to remove nail polish for ablution?" he was asked.
"Yes, you have answered it yourself," he replied. As long as it is a type of polish that prevents water from reaching the skin, you must remove it during purification. It is, however, allowed for henna. Wallahua'lam." See Fatawa al-Mar'ah al-Muslimah (198).
According to the above opinions, if a wudhu-friendly substance is water-resistant and prevents water from reaching the skin, the ablution is invalid. The ablution is valid, however, if the product is water permeable, easily removed, and does not prevent water from reaching the skin. Even if some colour residue remains on the skin.
Is Gel Nail Polish Halal?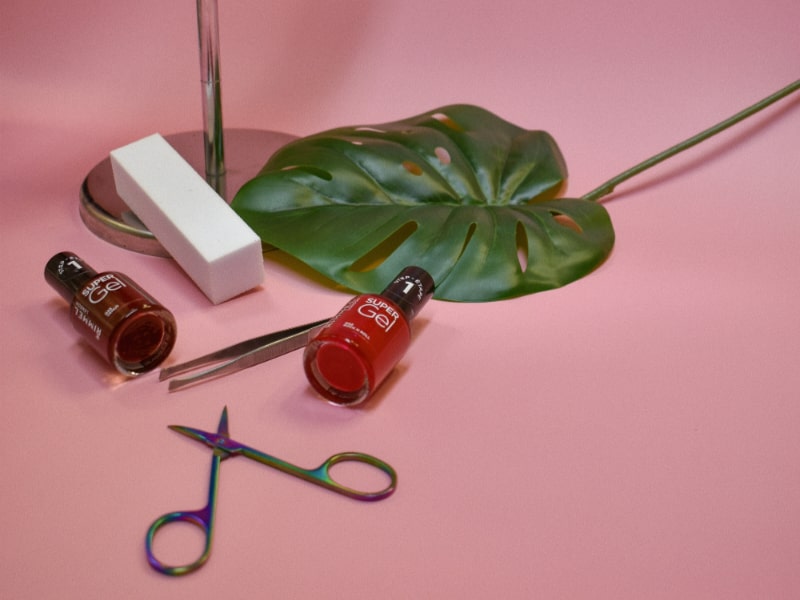 Gel nail polish isn't haram (forbidden) in Islam, but it may be challenging for Muslim women to wear it as the coating is water-impermeable when applied. This means that it prevents water and oxygen from reaching the nails and skin. Hence, it's not wudhu-friendly and cannot be used during prayers.
9 Best

Halal Nail Polishes

Every Muslim Woman Should Try For You Mani-Pedi Needs
You can still be chic and trendy without having to compromise your ability to perform prayers with water-permeable nail polishes. Here are some of the best halal nail polishes for Muslim ladies (and non-Muslims as well!) to step up your manicure game.
ELM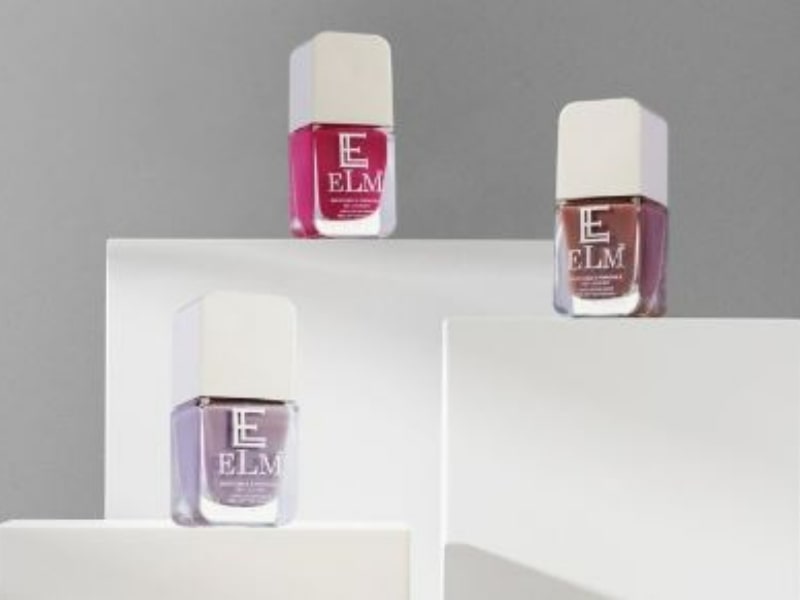 ELM peel-off nail polish is a Malaysian product that is formulated in the USA. Because it's water-based, it's entirely breathable, permeable, and so wudhu-friendly. No nail polish remover (acetone) is required to remove the colour. Simply soak your nails in water for a few minutes before peeling them off. Easy right?
INGLOT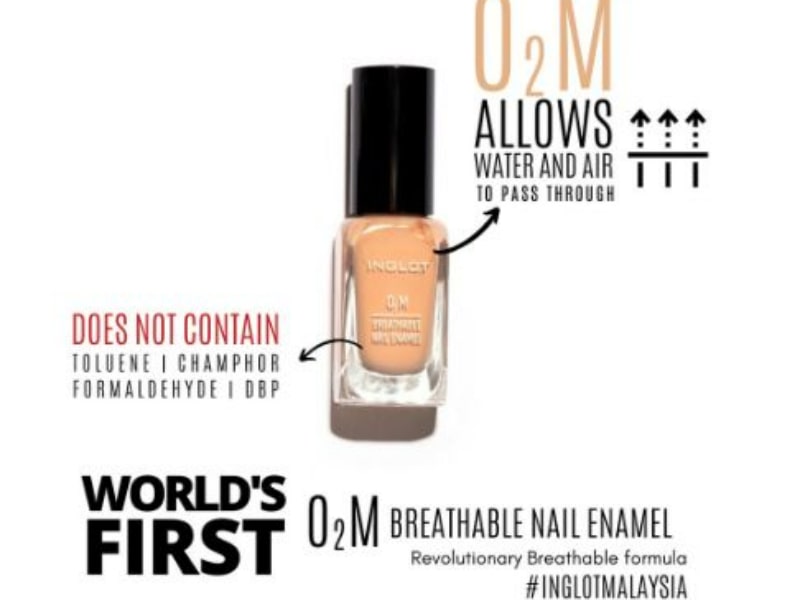 INGLOT Breathable Nail Enamel quickly gained popularity among Muslim women when it was released in 2013. However, not all INGLOT nail polish is halal, so please check out the O2M line, which contains oxygen and advanced polymers. It's water-permeable and has a long-lasting shine. INGLOT also sells a halal nail polish set that includes a breathable topcoat, nail lacquer, and base. The nail polish is available in a variety of gorgeous colours to suit any woman's preference. Plus, it's vegan.
Kester Black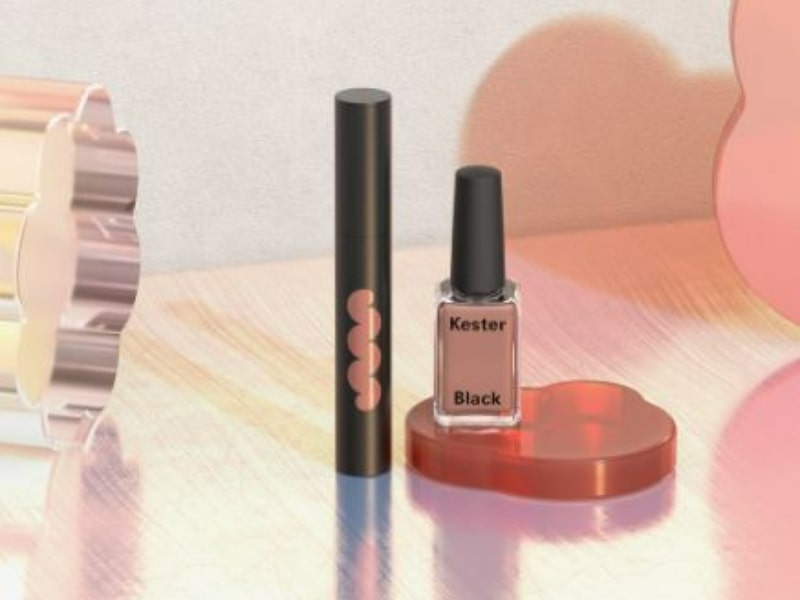 Kester Black is a perfectly halal nail polish brand that is both ethical and sustainable. It's the world's first halal-certified, cruelty-free, and certified vegan nail polish brand. All their nail polishes are water permeable and breathable, making them suitable for wudhu. Water-based removers also work well to remove the colour, so say goodbye to acetone.
Maya Cosmetics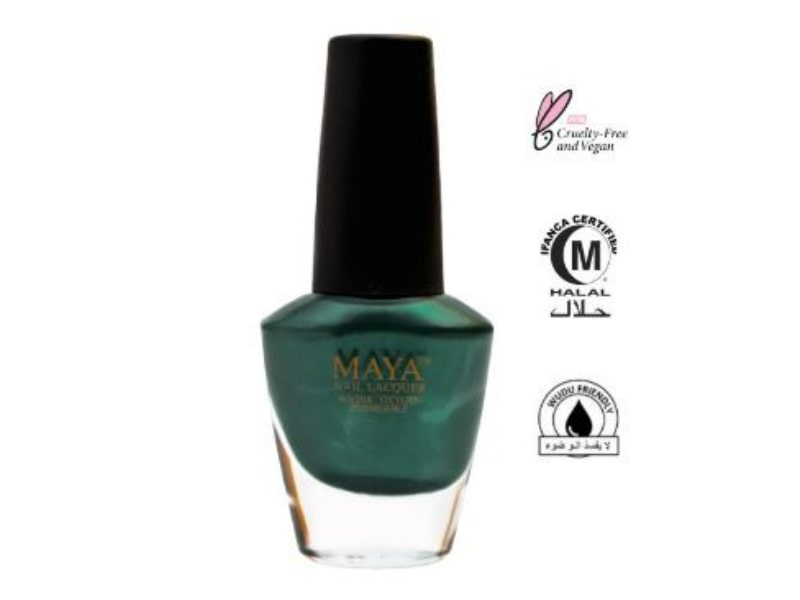 Get Maya Nail Lacquer for gorgeous nails without a pang of guilt. Maya is a trusted halal nail polish brand that's vegan, 100% breathable, and water-permeable, allowing water and oxygen to penetrate the nails. The nail lacquer doesn't chip easily, so your nails do not require frequent retouching.
Mersi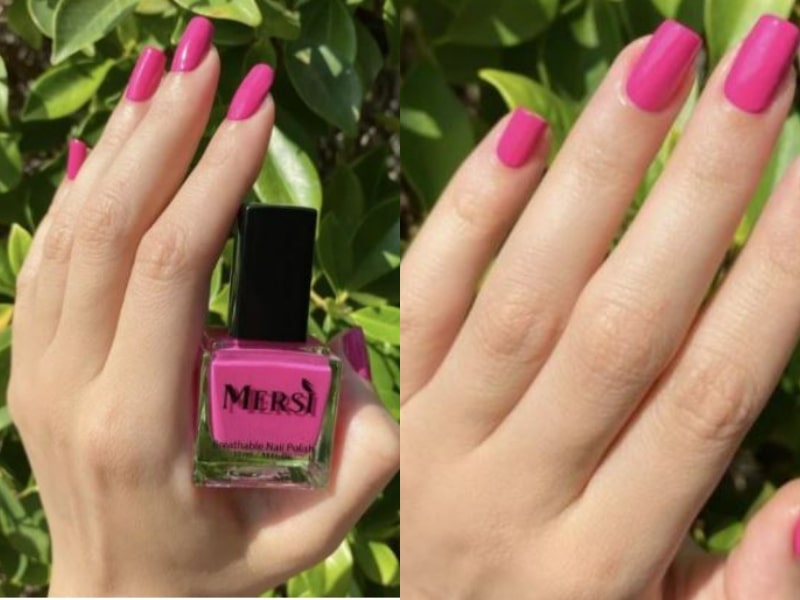 Mersi's nail polish application is on par with that of a professional. It's distinguished from the competition because it is free of the 11 most common harsh chemicals and compounds found in nail polish. The ISWA Halal Certification Department has also recognised the formula as halal. Furthermore, it's cruelty-free and lasts more than 10 days!
Nita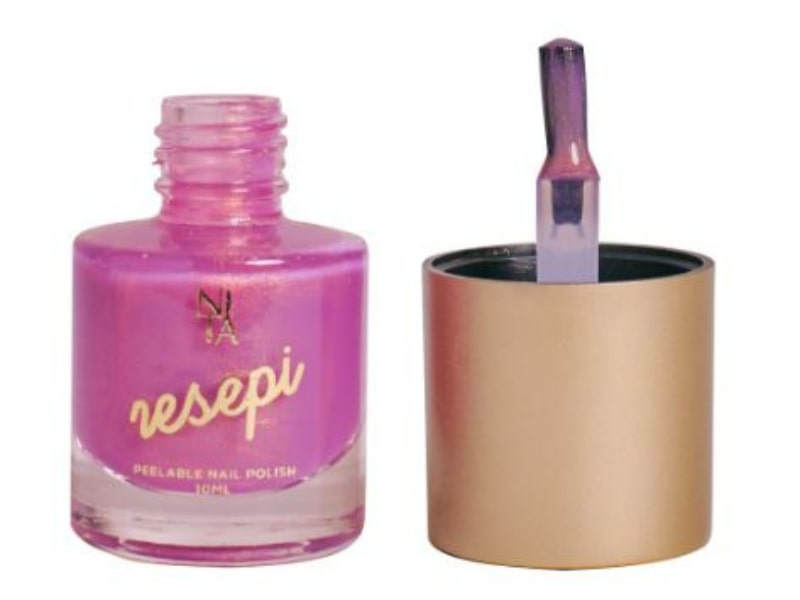 Nita peelable nail polish is water permeability tested and breathable, making it appropriate for wudhu. If you have any doubts, you should remove the nail polish to guarantee that your wudhu is accepted (valid). Its formula is also non-toxic, which is ideal for people of all ages. Take your pick from their wide collection of stunning colours that you can buy individually or in sets for a sleek, trendy aesthetic.
Orly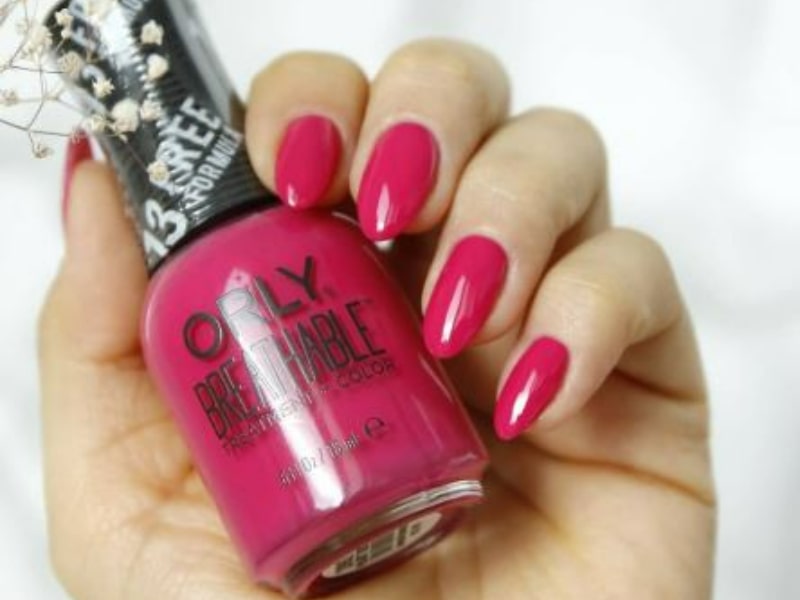 Orly Breathable Treatment Colour is a trusted halal nail polish brand that is infused with argan oil, vitamin C, and pro-vitamin B5. It also keeps your nails looking healthy and shiny after only one application. Orly's 100% breathable nail polish line is available in over 30 shades ranging from subtle pastels to golden glittery, so it's suitable for all occasions.
SO.LEK Cosmetics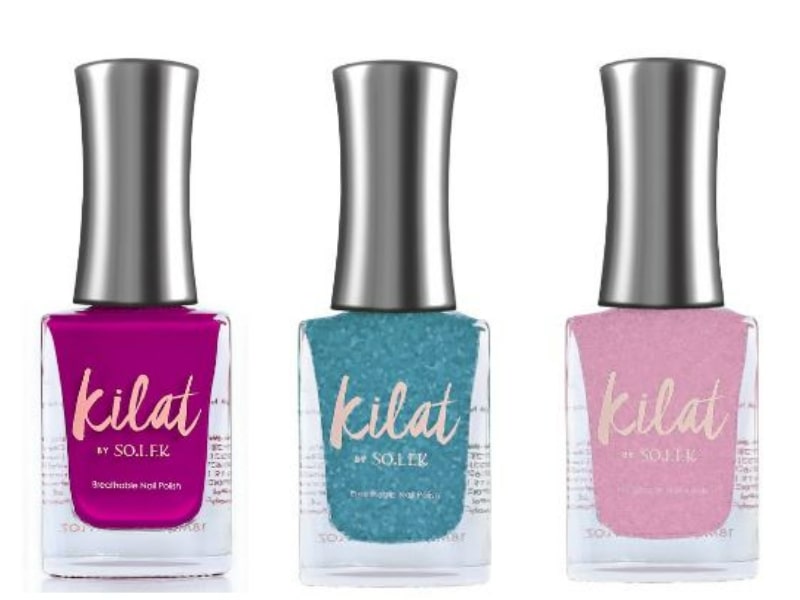 SO.LEK Cosmetics is a Malaysian-made brand founded by siblings Dahlia Nadirah and Luqman Hakim. Their halal nail polish collection, "Kilat", offers a wide range of colours suitable for almost any occasion. They're also peelable, so you don't have to use nail polish remover to get rid of them! SO.LEK nail polishes are wudhu-friendly, cruelty-free, water-permeable, and breathable, which is everything your nails would want if they could talk.
Zahara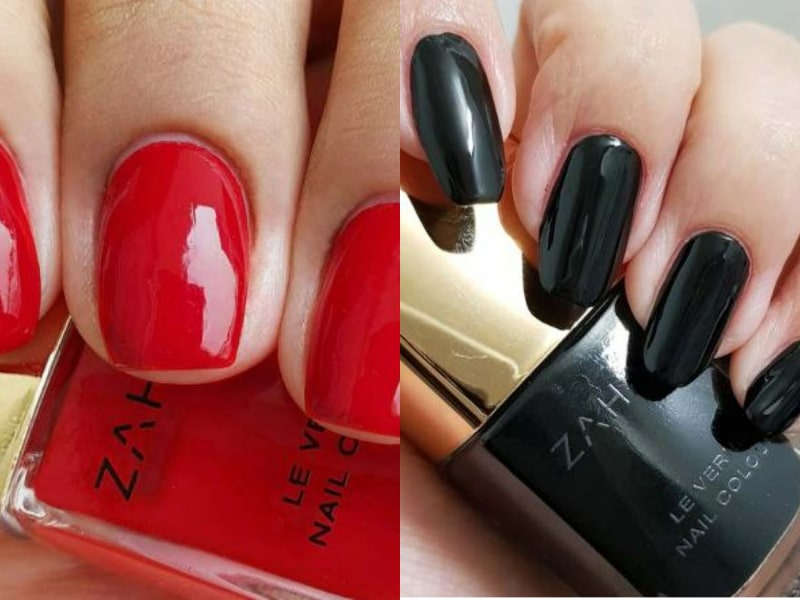 Zahara is one of the first names that pops up in mind when it comes to halal nail polish. It's halal-certified by RACS (UAE) and is oxygen and water-permeable. The nail polishes offer natural to vivid shades for a stimulating burst of colour for your nails. It's more than enough for everyone to mix and match!
Give Your Coloured Nails A Little Extra TLC For Healthier Cuticles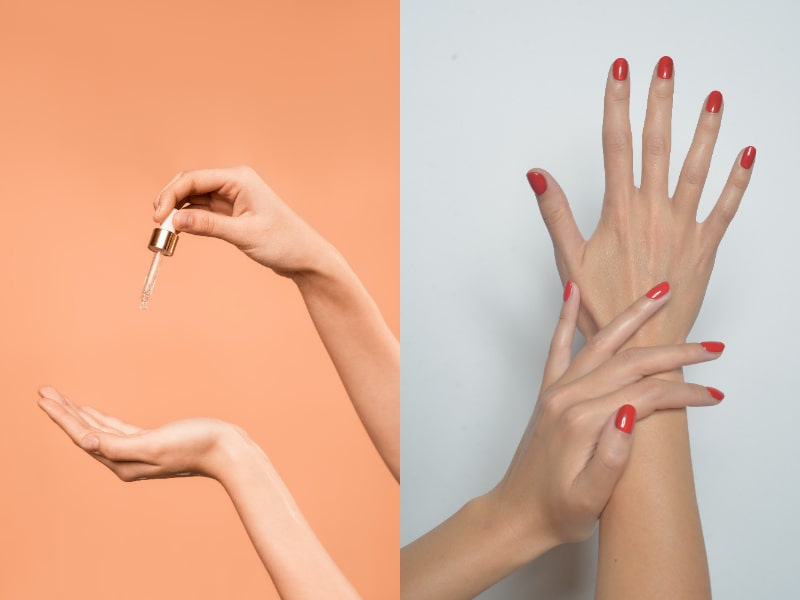 Your nails require frequent care and attention when you wear nail polish all the time. Make sure you're using cuticle oil as it hydrates your nails, reduces brittleness, heals dry and damaged cuticles and makes them strong. Cuticle oil also nourishes your nails so you can grow them out. It's a minimal effort but you will see the difference!
Need nail colours that suit your tan skin Check out 13 gorgeous nail colours that pop against dark skin tone or you can get minimalist nail art by trying out the latest French nail tip designs.
For more halal cosmetics, beauty, and skincare updates, go to Shopee Beauty Carou-Sale to get exclusive deals and promotions.