Finding the right colour for your skin tone is a big factor in making or breaking any outfit. Whether it's determining what hair dye suits you best or choosing between cool-toned or warm-toned makeup, your complexion is something you can't ignore. And guess what? This applies to your nails too. While there's a gazillion of nail shades to choose from, there are specific sets of hues that are just stunning against tanner and deeper complexions. Keen on finding out what they are? Discover your best match amongst these 13 flattering nail colours for dark skin tones. 
13 Best

Nail Colours For Dark Skin

Tones That Look Amazing
Tan And Chocolate Brown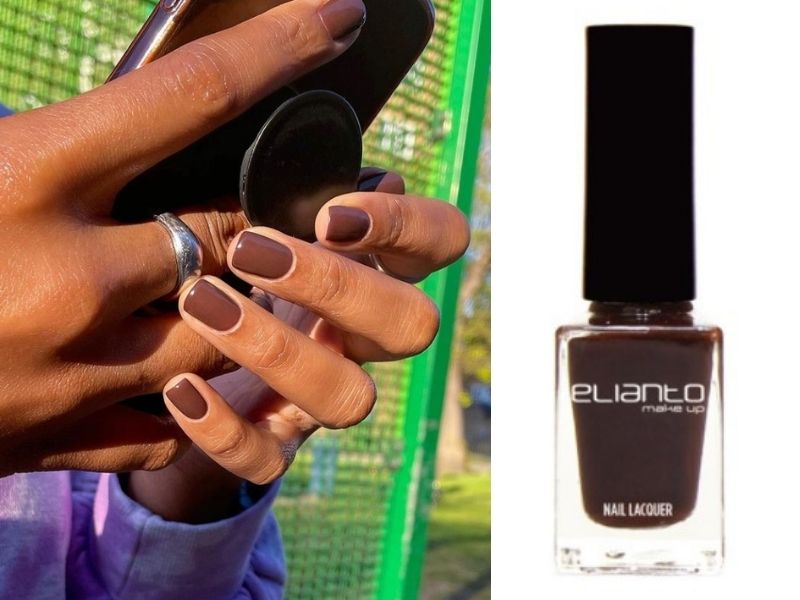 For those who want something subtle, brown hues are the way to go. Opt for a nail polish that's two shades lighter (tan) or darker (chocolate brown) to prevent the colour from being completely blended in with your complexion.  
Light To Charcoal Grey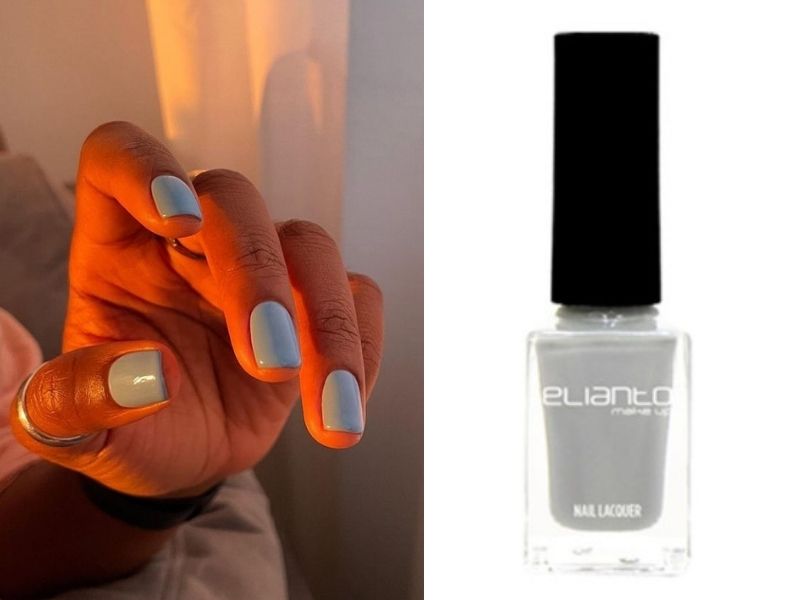 If you want a stronger contrast while keeping the look neutral, then go for lighter or darker shades of grey. Light grey is a great nail colour, not only for dark skin but for all skin tones in general. It gives off a modern, minimalist vibe that looks effortlessly chic and classy. Meanwhile, charcoal grey provides a moodier option that nicely highlights the deepness of your skin tone. You could also wear both through a two-toned design. 
Cream Nude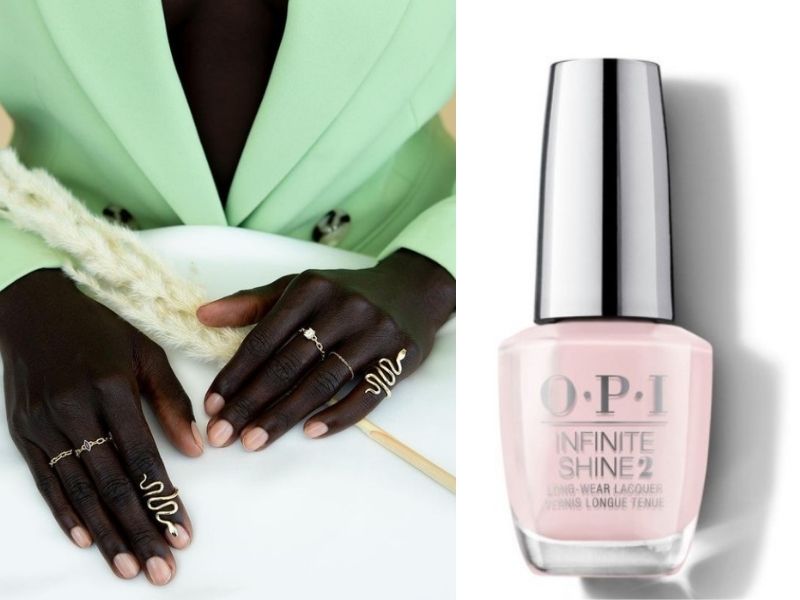 When it comes to choosing neutral nail colours for dark skin tones, you really can't go wrong with a creamy nude. This milky shade gives a fresh base to your nails that will bring out the best of your deep complexion. You can keep it simple or spice it up with a hint of glitter or other nail art designs. Besides, it's one of the most timeless shades because of how versatile it is. You definitely won't need to go through the hassle of matching your outfit with your nails with this hue. 
Fiery Red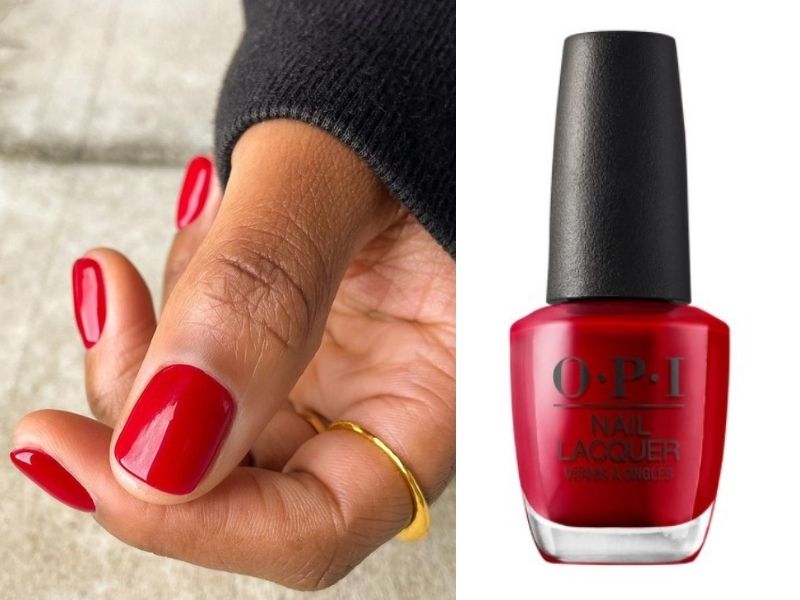 Want to make a bold statement? A bright, fiery red is a surefire way to add a stunning pop of colour to any pair of hands. A combination of fierce and sexy, this nail shade will perfectly stand out against your melanin-rich skin. 
Tangerine Orange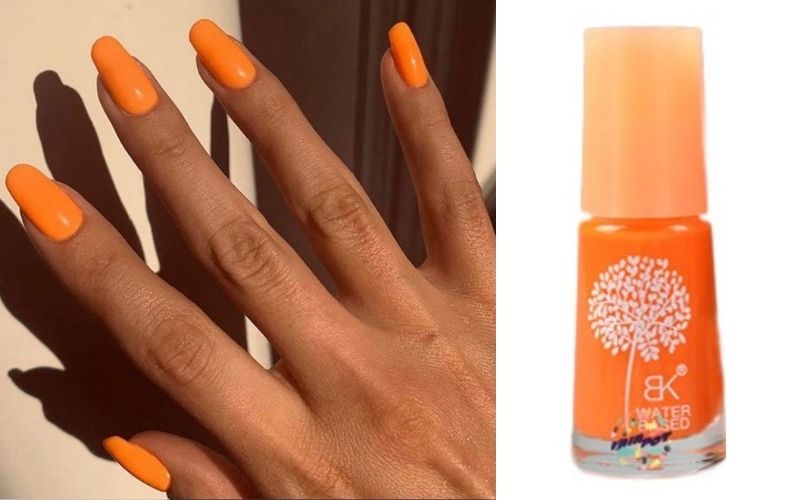 Complement your bronzy, summery glow with vibrant citrus colours! The brighter the nail colour, the more it'll pop against your dark skin tone. They'll look especially striking when you match your makeup to your manicured nails in a monochromatic tangerine style. 
Neon Yellow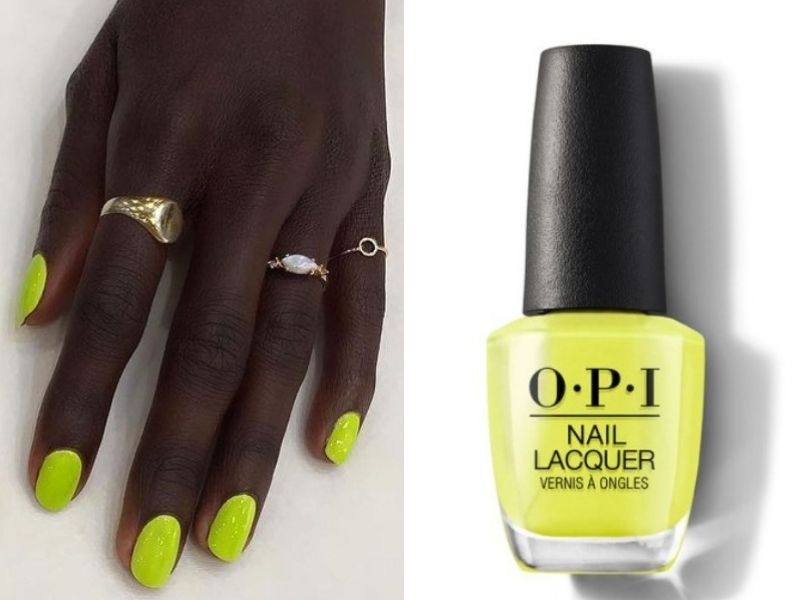 In terms of bright nail colours for dark skin, it doesn't get any punchier than a perky neon yellow. We'll admit, this blindingly sunny shade can be a bit in-your-face but it'll certainly make an impact! If you don't feel too confident wearing this vivid hue, take the brightness down a notch in a more muted shade. Otherwise, go big or go home in this eye-catching, cheerful colour!
Fuchsia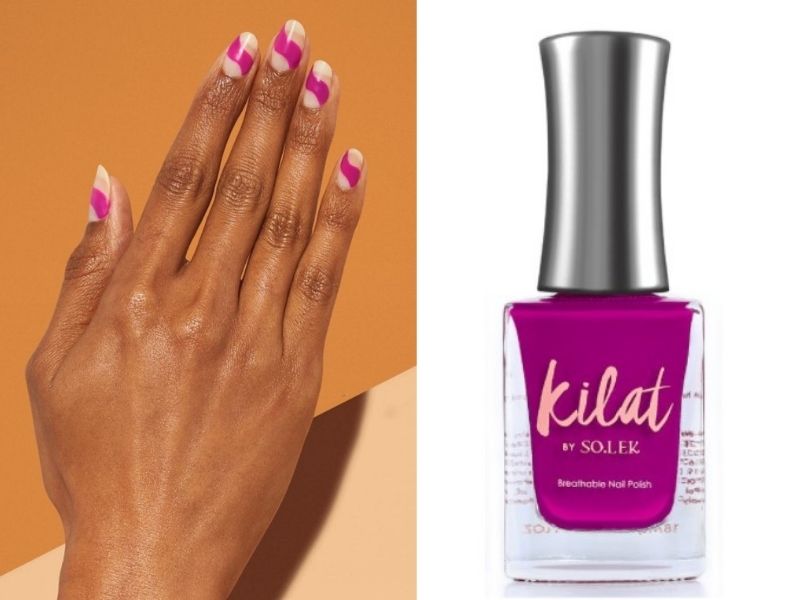 Can't decide between pink and purple? Go for a mix of the two hues with a fun fuchsia colour. It's the perfect middle shade that will give you the best of both worlds while flattering your deep complexion. 
Pastel Baby Pink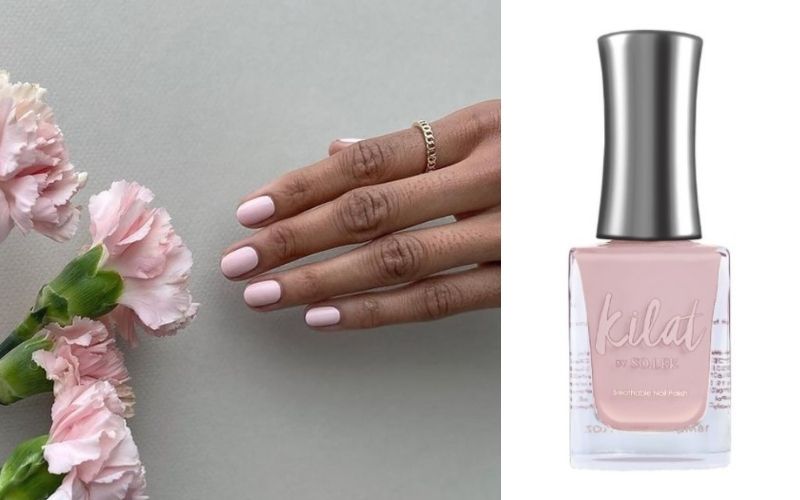 Moving on to the pastel shades, nothing else screams romantic and delicate better than a sweet baby pink shade. Rock the TikTok soft girl aesthetic and complete your plaid skirt and cardigan outfit combo with these colour-coordinated pink nails. 
Lilac/Lavender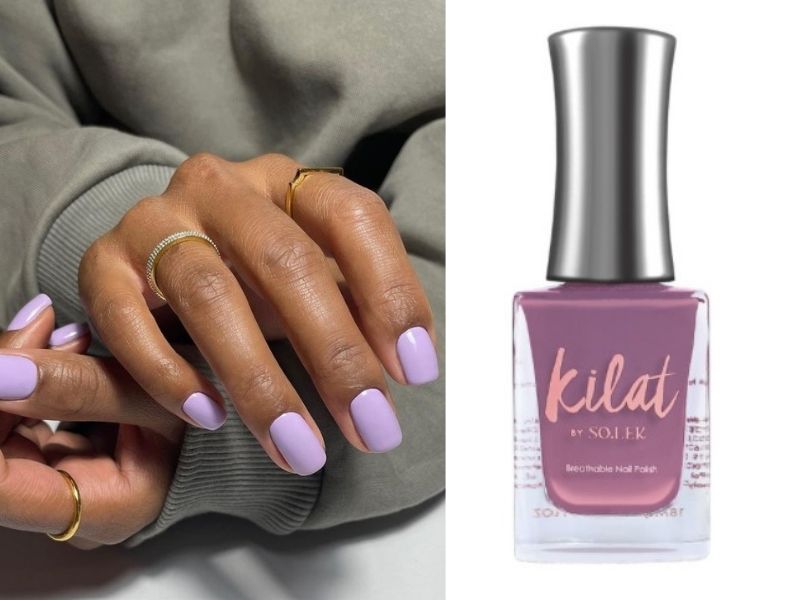 If you were (and still are) obsessed with IU's Lilac album comeback back in January, why not express your love through your manicure? Plus, monochromatic mauve eyeshadow is also one of 2021's trending styles in Korean eye makeup. So there's no better time to coat your nails in this pretty light purple hue! And the fact that it flatters dark skin tones? Major win! Have fun experimenting with lilac or lavender-coloured nails, even if you're not a K-pop or K-beauty fan.
Milky Baby Blue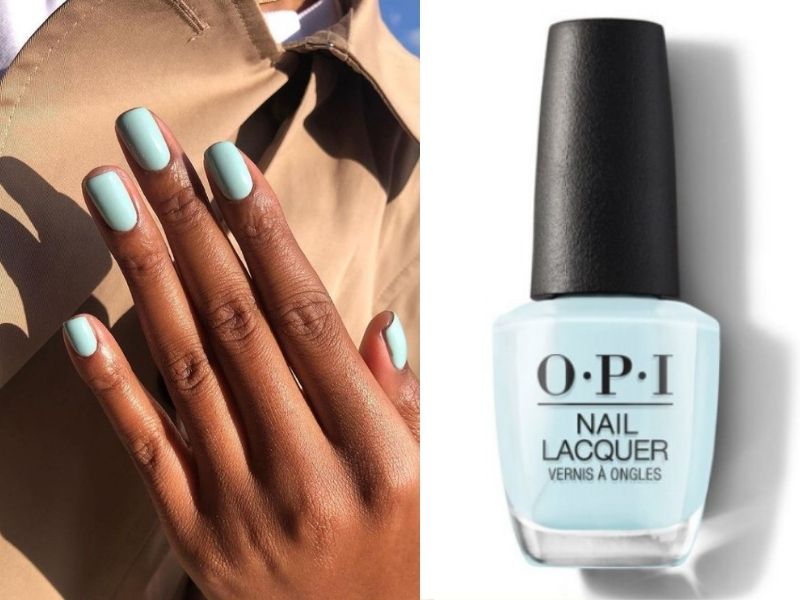 Searching for cool-toned pastel nail colours for dark skin? Look no further than a milky baby blue. This shade's cool undertones add a fresh contrast to your deep complexion that is sure to make your nails stand out. 
Turquoise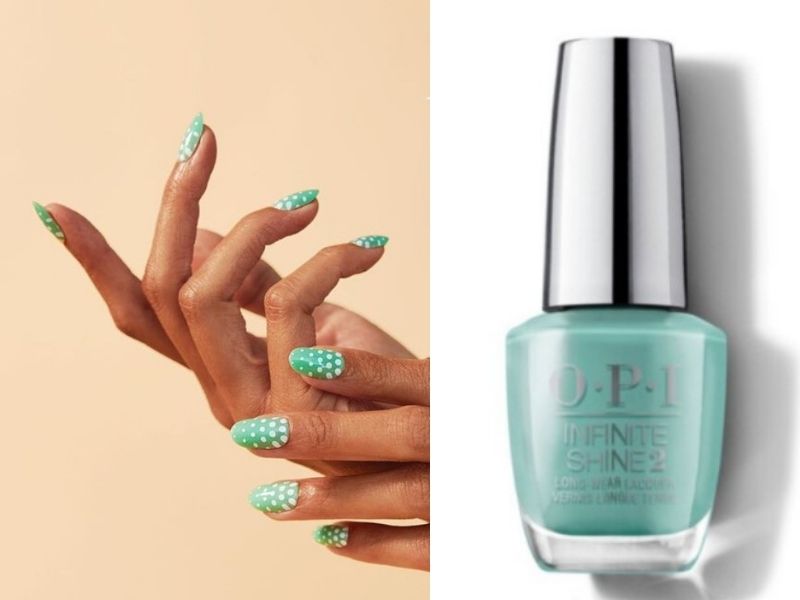 Greenish blue, blueish green, whatever you call it, turquoise is a universally flattering nail colour, especially for dark skin tones. This hybrid hue is for you if you're tired of summery colours but don't want to commit to anything too dark. 
Sage Green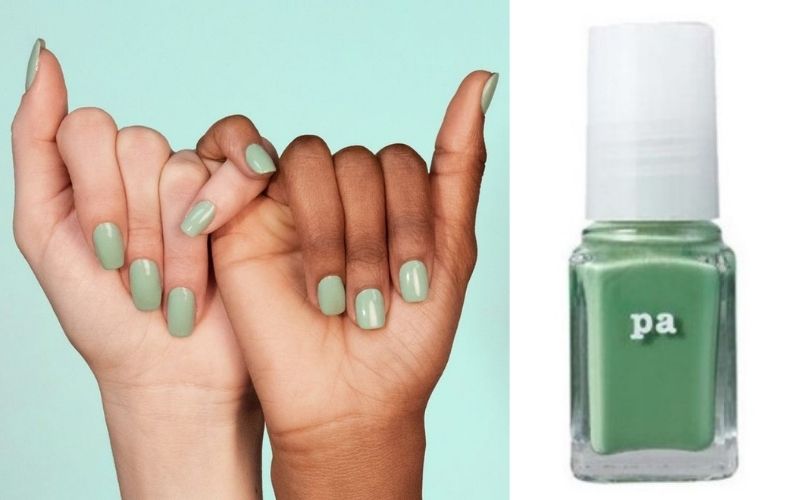 For those who want something a bit more muted, you'll love working with earth tone colours. Sage green is a fun shade that pops against skin tones with more melanin, without being too loud or overly festive. It's the perfect in-between hue if you find baby blue too light and turquoise too bright. 
Burgundy Wine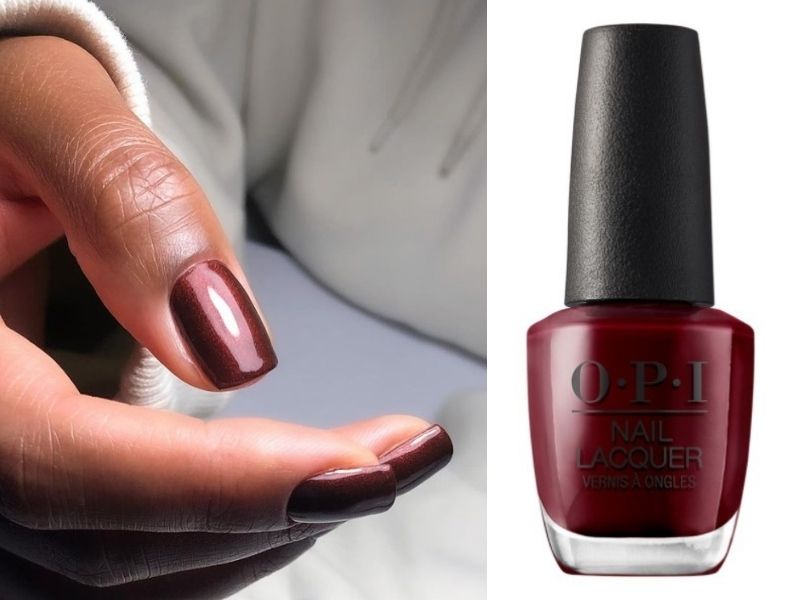 Want to look sophisticated and elegant without wearing neutral shades? Burgundy wine is the colour choice for you! It's not as punchy as a fiery red but not as dark as black or other moodier hues. This deep, rich shade is bold enough to draw attention to your nails but in a more subdued way. 
Make Your Mani Pop With These Stunning

Nail Colours For Dark Skin

Tones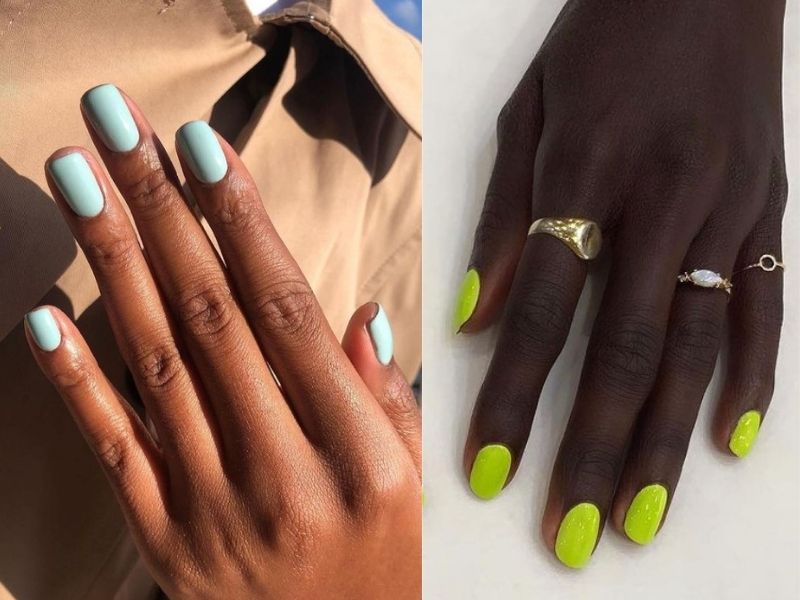 We hope this list has given you a better idea of what nail colours are best suited for dark skin tones. Alternatively, you can also get the job done with fake nails and nail stickers in nail kits for a convenient at-home manicure. In fact, why not try one of these 2021-approved nail trends? Apart from styling your nails, make sure to upkeep them with the right nail care tools.
Want to find a hair colour that flatters your skin tone next? Learn how to identify your undertones, then discover the best shades that complement your warm skin tone.