It's always fun to spend time at the zoo or the park with your family… until someone gets bitten by a mosquito. That bite turns itchy and bothersome, and in some cases, leads to unwanted diseases like dengue, malaria, or zika. That shouldn't deter you from leaving the house though. It just means you should protect yourself and your family whenever you're outdoors by covering up with clothing and using a good mosquito repellent. But with a myriad of synthetic and natural mosquito repellents in the market, do you know what's actually effective in keeping those blood-sucking creatures away? We discuss that up ahead, along with safety tips and recommendations for the best mosquito repellents in Malaysia.
What Is The Best Product To Prevent Mosquito Bites?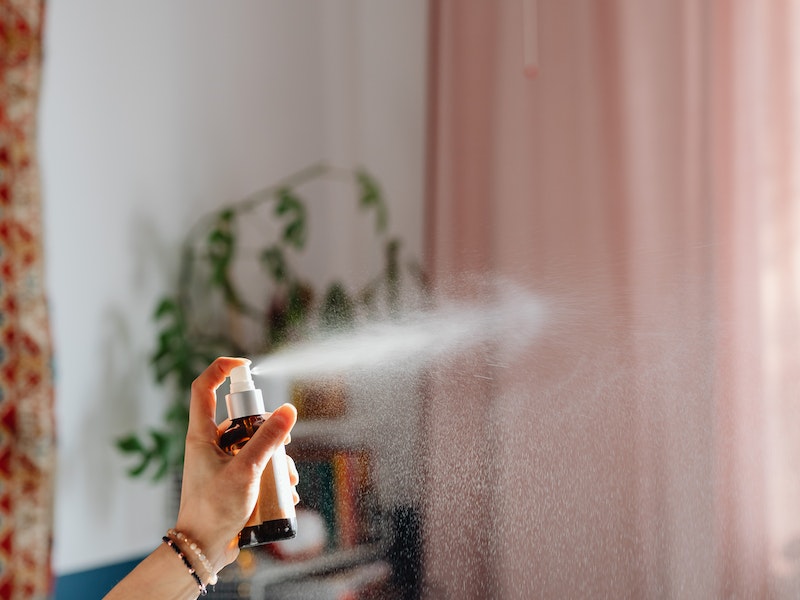 Apart from physical barriers that prevent mosquitoes from reaching you, the next best product to prevent mosquito bites is a repellent that can be applied on the skin or clothing. According to the US Environmental Protection Agency (EPA), an effective repellent should contain one of the following active ingredients:
DEET

IR3535

p-Menthane-3,8-diol (PMD)

Oil of lemon eucalyptus

Oil of citronella
When used as indicated, mosquito repellents containing these ingredients are generally safe and effective, even for pregnant and breastfeeding women. You'll typically find them in the form of sprays, aerosols, or patches that can be adhered to clothing.
Tips On How To Safely Use Mosquito Repellent
Using a mosquito repellent may seem harmless. But to ensure it's 100% safe for you and your family, here are some pointers (from the CDC, no less) to keep in mind:
Do

follow the instructions on the product label and reapply as indicated.

Do

apply mosquito repellent

after

sunscreen

, if using both at the same time.

Do

wash off mosquito repellent once you return indoors.

Don't

use products containing oil of lemon eucalyptus, citronella, or PMD on children below the age of 3.

Don't

apply mosquito repellent on a child's hands, eyes, mouth, open wound, or tender skin. If you have to apply repellent on your child's face, spray the repellent onto your hands and then apply it onto the face.

Don't

use repellent on skin that will be covered by clothing to avoid skin irritation.
The

Best Mosquito Repellent

Sprays In

Malaysia
From aerosol to pump sprays, these travel-sized mosquito repellents are easy to use and gentle enough for the entire family.
1. Tiger Balm Mosquito Repellent Aerosol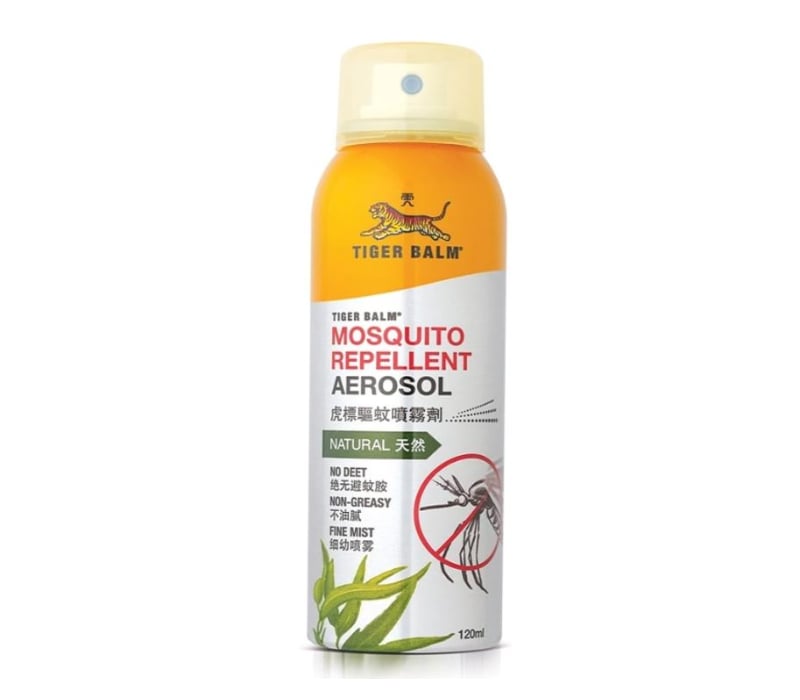 If you love hiking as a family, one of the best mosquito repellent sprays in Malaysia that will keep everyone itch-free on the trail is the Tiger Balm aerosol. Formulated with lemon eucalyptus and lemongrass oils, it safely repels mozzies while providing hours of effective protection. Compared to the pump spray version, the aerosol dispenses a finer mist and thus a more even coating on skin and clothing.
2. BioZ Insect Repellent Pump Spray IR3535
The BioZ Insect Repellent is the only repellent in Malaysia that contains IR3535, an EPA-recommended ingredient that works as a protective shield against bugs. It doesn't just shoo away mosquitoes, it also protects you from ticks, lice, and other biting insects so you can enjoy the great outdoors with peace of mind. If you're not a fan of oil-based repellents, BioZ's non-greasy formula dries matte and lasts up to eight hours per application.
3. Offspring Buzz Away Spray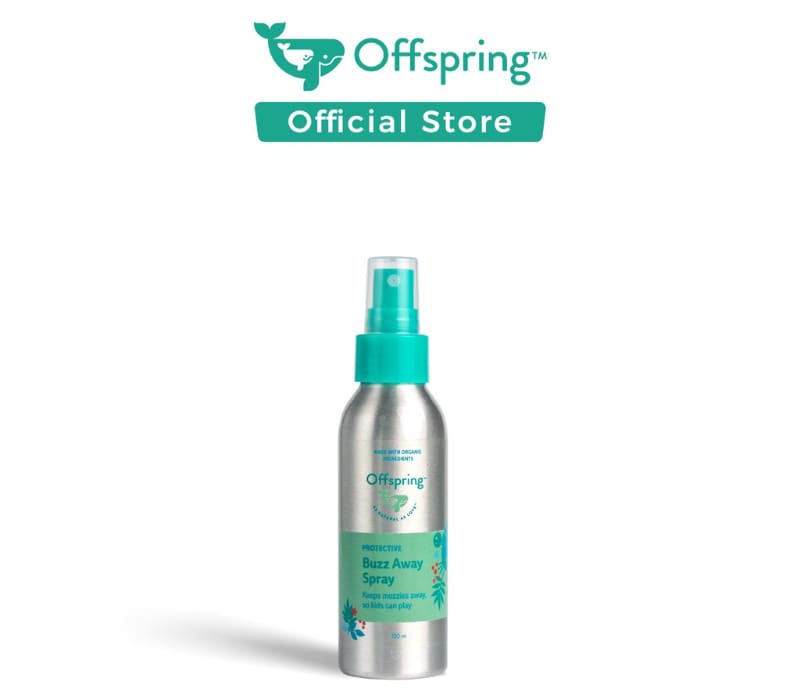 Bad for mosquitoes but gentle on skin, the Offspring Buzz Away Spray is one of the best natural mosquito repellents in Malaysia made for kids' delicate skin. A trio of organic oils—citronella, rosemary leaf, and lemongrass—fends off buzzing mozzies, while the addition of organic olive oil keeps skin moisturised. The sweat-proof formula also ensures the repellent stays on through the most vigorous activities, minimising the need for reapplication.
4. CHOMEL Mosquito Repellent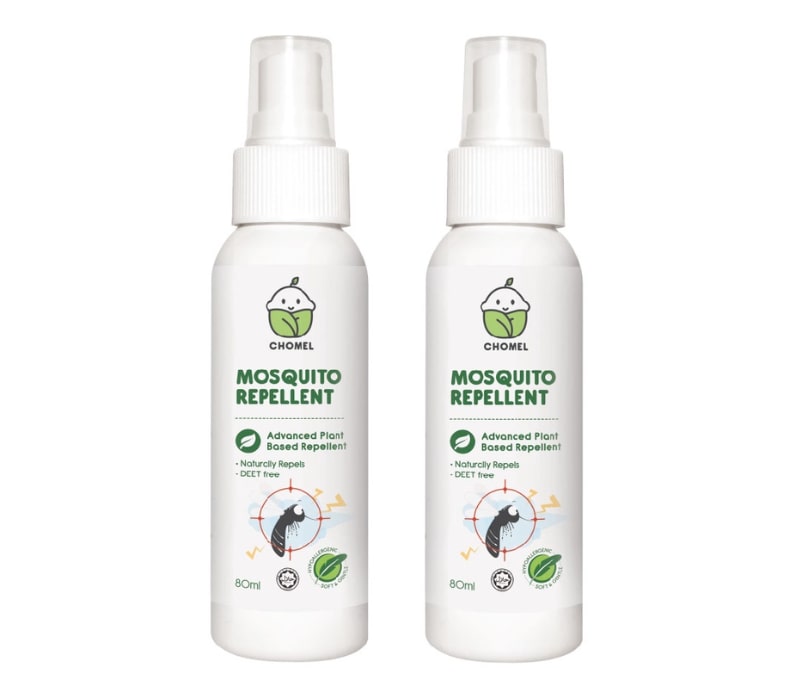 Another option for natural mosquito repellent is this one by CHOMEL, which features lemon eucalyptus oil, an active ingredient that's green-lit by the EPA. Suitable for toddlers, kids, and adults, it effectively repels bothersome mosquitoes for up to four hours, after which, it's best to reapply. For the conscious parent, you'll be happy to know that this repellent is made without dyes, parabens, synthetic pesticides, or petrochemicals, so it's very safe for your little ones.
5. BEO Buds Mozzie Clear Spray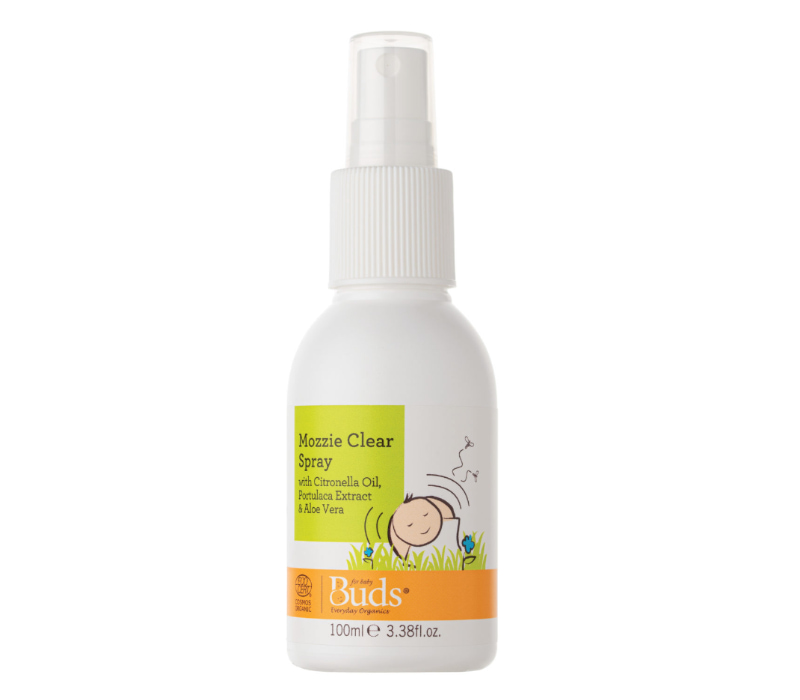 Let your mini-me enjoy the playground without feeding the local mosquitoes with this best-selling natural mosquito repellent in Malaysia. The BEO Buds Mozzie Clear Spray contains citronella oil that naturally curbs mosquito bites, and aloe vera that soothes and hydrates the skin. What's more, this skin-loving repellent also includes plant-derived ingredients that nourish dry skin and protect it against harmful free radicals.
6. OFF! Mosquito Repellent Spray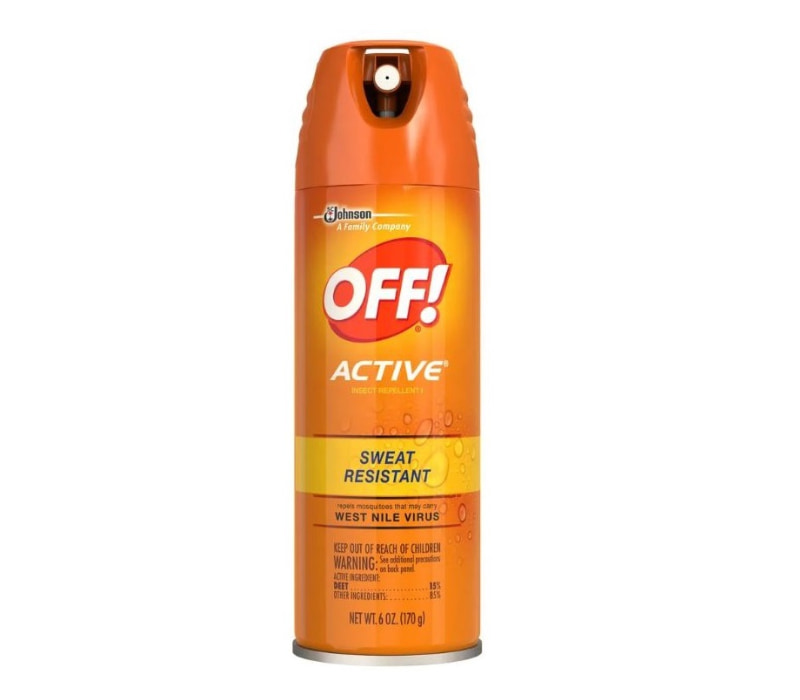 Although DEET often gets a bad rep, it's actually certified safe for use on children of all ages by the EPA. Much like natural mosquito repellents, DEET works by making it harder for bugs to smell us, effectively deterring them from landing on the skin. The OFF! Insect Repellent, formulated with 15% DEET, offers sweat-resistant protection towards mosquitoes for up to five hours. Not only that, it wards off biting flies, gnats, ticks, and fleas, which makes this a must-have when you're out camping.
The

Best Mosquito Repellent

Patches In

Malaysia
Don't want to irritate your little ones' sensitive skin? These mosquito repellent patches adhere onto clothes and make zero contact with skin.
7. WATSONS Mosquito Repellent Patch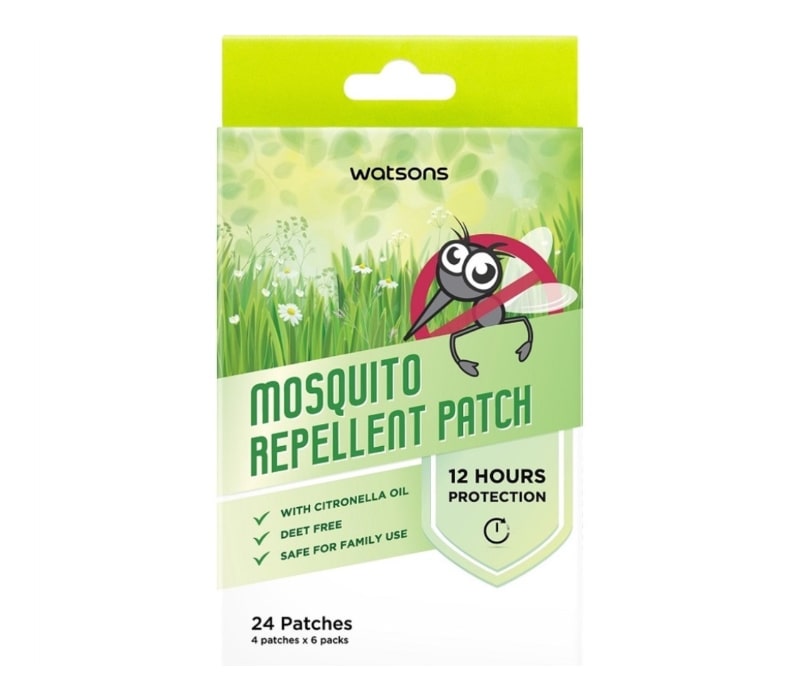 Great for indoor and outdoor use, the Watsons Mosquito Repellent Patch is safe for adults and children to use. Each of the two dozen patches emits the mosquito-repelling scent of citronella, spearmint, and lemongrass oils for up to half a day. And at only RM0.66 apiece, these are one of the best value-for-money mosquito repellent patches in Malaysia!
8. Tiger Balm Mosquito Repellent Patch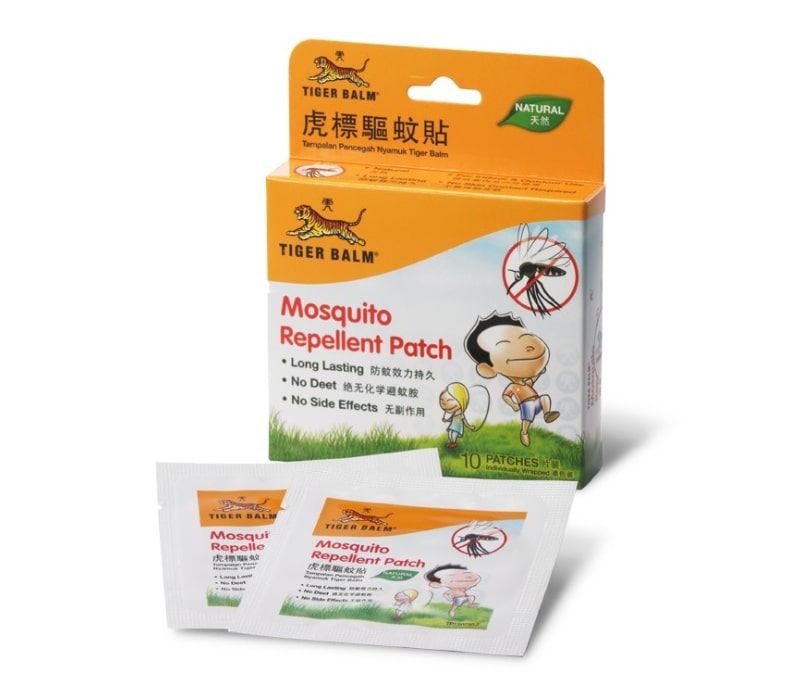 In addition to the aerosol and spray pump, Tiger Balm reiterates its effective mosquito repellent formula in the form of a patch. These handy stickers help protect your little ones from mozzie bites while they're outdoors, but they can also be used indoors in the absence of an electronic mosquito repellent.
9. Snapkis Natural Mosquito Patch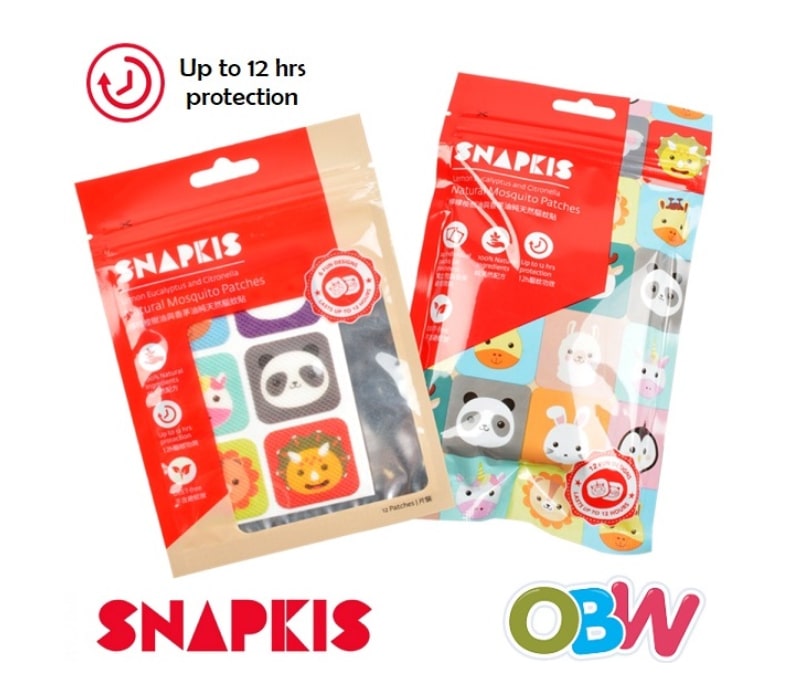 Snapkis combines the potent mosquito-repelling qualities of citronella and lemon eucalyptus into these adorable animal stickers. You can adhere them on clothing, or on strollers and surfaces as an extra precaution. These are also some of the best mosquito repellent patches for overnight use in Malaysia, as they can provide up to 12 hours of protection!
10. Meditots Mozzie Patch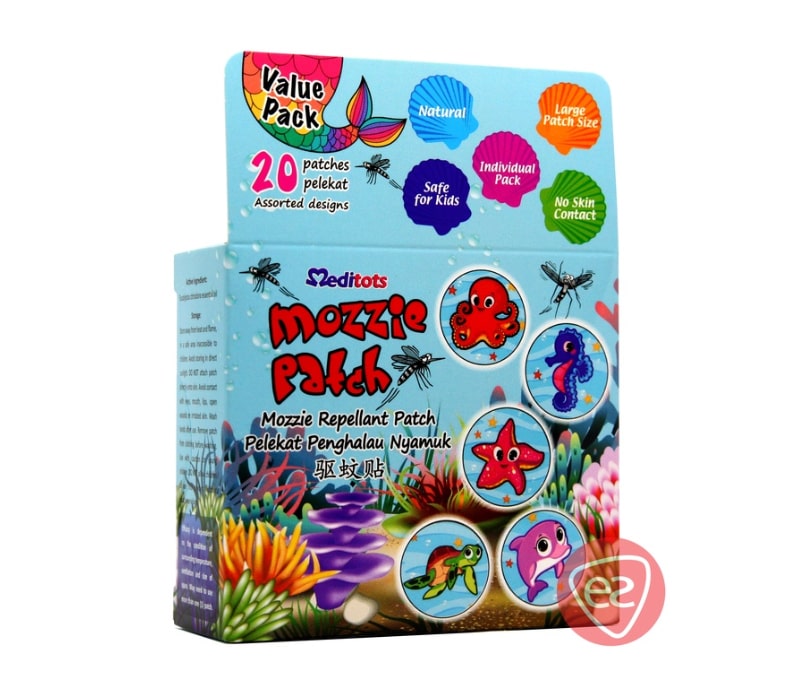 The Meditots Mozzie Patch is a natural mosquito repellent sticker treated with lemon eucalyptus oil. A box of 20 comes in five assorted sea animal designs, so kids can choose any sticker they like. You'll need to use more than one patch for greater protection, but each sticker can last between 4 to 12 hours, depending on whether you're indoors or outdoors, and how active your child is.
Keep Your Family Safe With The

Best Mosquito Repellent In Malaysia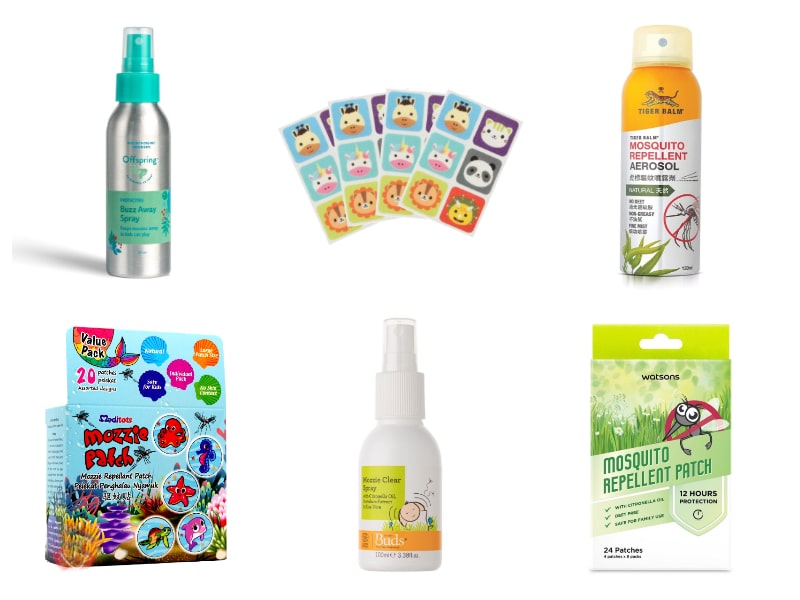 No one wants their time outside spoiled by mosquitoes. But luckily, any of these 10 best mosquito repellents in Malaysia can give you the protection you need. So whether you and your family are out hiking, camping, exercising, or playing football, make sure to use these mosquito repellents to keep those itchy bites at bay!
For exclusive deals, vouchers, and cashbacks on mum and baby products, don't forget to swing by Mum's Club.