The Covid-19 pandemic has significantly altered the way we function daily, with notable changes to the way we work, live, and shop. As the masses get comfortable with various online shopping tips, exploitative fraudsters are using the opportunity to make a windfall through unscrupulous tactics. We have been hearing about the many Shopee scams around the country, and it's time we put a stop to them. Read on to know how to spot these online shopping scams, and how not to fall for them. 
The Types Of

Shopee Scams

You Need To Know
1. QR Scam 
What is it: The latest scam where you will be contacted by a "Shopee Seller" privately asking you to make payment for your orders outside of the Shopee app.
How it works: This happens after you have placed an order on the Shopee app. The seller will then reach out to you via Shopee chat and offer you a "special promotion price". The seller will subsequently cancel your order and you are required to place a new order.
Following which, the seller will reach out to you outside of the Shopee app (typically through WhatsApp) to send a "ShopeePay QR code" for the "special promotion price", as well as a set of instructions on how to make the payment.
Once you have paid via the QR code, the seller will disappear and your order will never be fulfilled.
How you can avoid it: Do not fall for the seller's trick, in which they offer something at a cheaper price via QR payment or outside of the Shopee app. Also, do not transact outside of the Shopee app and ensure all payments are done within the Shopee app. If you are required to make a transaction outside of the Shopee app, please do not hesitate to report the seller to Shopee.

2. Job Scam 
What is it: Text messages sent to you from unknown numbers through communication apps or social media, typically via WhatsApp, Facebook, Instagram ad or private message. You will be asked if you are interested in working with Shopee, or are being informed that you have been selected by Shopee to work online to earn an extra income. The catch? You have to pay first in order to get paid.
How it works in different scenarios:
#1: The job offer comes with a daily reward of RM100 – RM300 (or more) for completing simple tasks. At the beginning of the job, you will receive a small amount of reward, a  tactic to lure victims and shape a false sense of security that a scammer would never give their victims money. To make it promising and convincing, the "reward" will be paid to the victim in batches.
You will be added to a group chat that consists of several other "job takers" (but they're allies of the scammer). This is to drive home the legitimacy of the offer, thereby giving the impression that other people are doing this as well.
#2: You will receive an SMS from a "Shopee representative" or even a "seller" claiming that they have overcharged your Shopee purchases and proceed to offer you a refund. A WhatsApp link will be provided so you can contact the scammer.
Upon making contact, the scammer will insist on several "procedures" including asking for your full name, bank account number, and Shopee ID. The scammer will proceed with the refund, in which you will receive a small amount in your bank account. You will then be asked to perform a "feedback activity". If you do this, you will receive RM150 in return. However, you need to pay for it and before you can get the RM150 as promised, the scammer would be long gone.
How you can avoid it: One thing to remember is that Shopee DOES NOT employ any individuals to recruit employees through messaging platforms. Shopee also confirms that there is no such role as "Online Purchasing Agents" in the organisation. Shopee will never request for advance payment or deposits as a requirement to work with, or for us.
On top of that, always remember that all finance-related activities will strictly be done through Shopee App or Web only.


3. Bank Details Scam 
What is it: Scammers send out a text—could be through any messaging platform—informing you of a confirmed transaction through an e-commerce website. Adding to it is that someone has apparently stolen your debit or credit card details. Shopee scams like this are common and often sent out via blast. 
How it works: If you call the number in the message, someone pretending to be a bank officer will pick up the call. During the conversation, they will ask for your bank verification details, in hopes of accessing the funds within. 
How you can avoid it: Check if you have an account with the bank in question. If yes, call the bank directly through official hotlines, which can be found on their respective websites. Finally, never share your personal information (bank account number, IC, credit card number, etc.) with anyone pretending to be an officer in an online scam. 
4. Payment Scam
What is it: There are a couple of scenarios to this Shopee scam, but they all aim to do one thing: Dupe you into giving up your personal details or making payments outside of Shopee. 
How it works in different scenarios: 
#1: Masquerading as a paid social media post using the Shopee logo, tempting you into giving your personal information in exchange for exclusive vouchers. 
#2: Impersonating as Shopee, scammers use messaging platforms to trick you into thinking you've won a contest. To claim the prize, you have to key in your login details.
#3: A purported Shopee employee informs you via WhatsApp to settle outstanding payments. To do so, you need to transfer all monies to a specific bank account. 
#4: You're told that you've overpaid for an order, and are requested to return the overpaid amount immediately.
#5: A supposed once-in-a-lifetime deal pops up and to get it, you'll need to pay directly to the scammer.
#6: Asking for your personal information or one-time password (OTP) to verify your purchases on Shopee. In reality, it's all an elaborate process to defraud you once they gain access to your account. 
How you can avoid it: Only use Shopee's in-app chat feature for all correspondence with sellers. Besides, orders placed with us are protected by Shopee Guarantee.


5. Stolen Account Scam
What is it: A common online shopping scam tactic, scammers use phishing websites or ad pop-ups to extract your login credentials. More often than not, these places look like the official platform. 
How it works in different scenarios: 
#1: Scammers use your login credentials on the phishing website, and use them to access your Shopee account and steal important information such as your bank account details, address, and more. 
#2: You click into a pop-up assuming you had won a giveaway contest. Then, you must exchange certain particulars for the prize. There's no prize, and now you are at risk of losing sensitive information to the scammers. 
#3: You are tricked into downloading and installing an APK (Android Package) file onto your device via a fake Android app created by the scammer. Once installed, the "app" will proceed to steal any sensitive or personal data including login credentials and financial information. The information will then be used by the scammer to purchase items from online shopping platforms.
How you can avoid it: All announcements pertaining to Shopee campaigns and prizes will only be through official Shopee channels. Anything apart from those avenues? Best to ignore. 

6. Parcel Scam
What is it: In this recent Shopee scam, your packages are stuck in transit. 
How it works in different scenarios: 
#1: Scammers send you an SMS containing a link with details of uncollected parcels. After clicking on the link, you will see a message telling you that the parcels have been withheld due to several reasons, which include unpaid shipping charges or taxes. You must then pay for these charges if you wish to retrieve the goods. After receiving the payment, the scammer signs off and disappears from the conversation. 
#2: You get a direct message from someone carrying the Shopee logo, congratulating you on winning a prize. A dubious link directs you to a page containing a set of questions. Regardless of the given answers, you have to pay a delivery fee for the prize through your credit or debit card. After which, your details will be harvested for unauthorised transactions. 
How you can avoid it: When in doubt, cross-check your orders under the "My Purchase" tab. Besides, Shopee only contacts winners of any giveaways through official pages or via Shopee app notifications. 
7. Private Message Scam
What is it: A social media-specific online shopping scam, scammers would reach out via direct message in hopes of tricking you to give them your personal information. 
How it works: The scammer promises complimentary Shopee vouchers if you vote for them in a campaign. After voting, the scammer will claim to have sent a six-digit Shopee code to you via text. Because there's no code, the scammer proceeds to pester you for personal details.
How you can avoid it: Shopee is generous with vouchers, but they are only available on the app and website. 
8. Seller Centre Scam 
What is it: In this Shopee scam targeted towards sellers, scammers tell you that your shop contains prohibited items. 
How it works: Threatening you with serious consequences, the scammer pressures you to delete said prohibited items within 12 to 24 hours. Via WhatsApp, a link lets you log into your seller account. This gives the scammer full access to your real account, exposing all private and confidential information. 
How you can avoid it: Any correspondence between Shopee and sellers only happens on official social media pages and the Shopee app. 
Protect Yourself Online By Being Aware Of These Common

Shopee Scams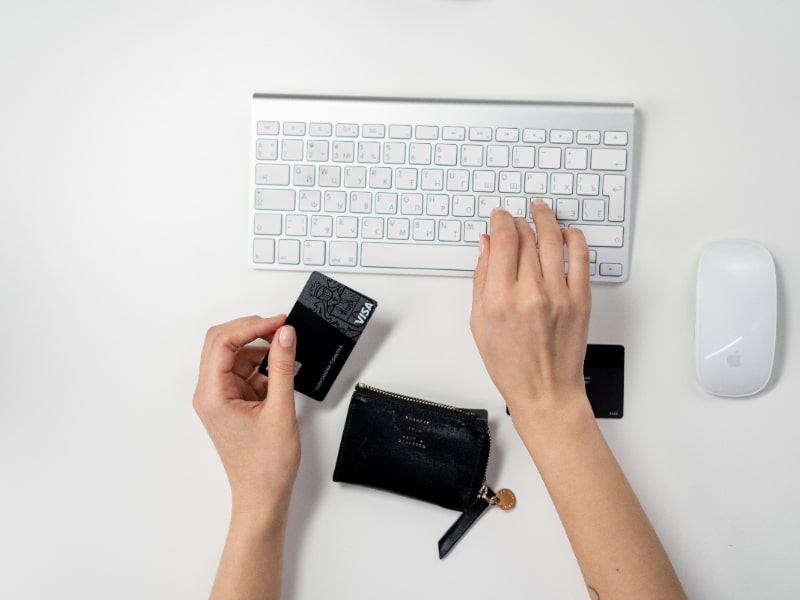 It's unfortunate that there are individuals looking to make a quick buck through such dishonest methods, but this is the world we live in. By giving you a thorough understanding of these Shopee scams, we hope to equip you with the necessary knowledge against these criminals, and provide you with a safe environment to shop online. Hence, feel free to share this story with your loved ones! 
For more tips on safe online shopping, visit this microsite that's available in English, Bahasa Melayu, and Chinese. If you prefer to speak with a Shopee rep, submit your queries here or give us a call at 03-2777 9222. 
If you have encountered suspicious online activities, we strongly encourage you to report to the nearest police station or via:
SEMAKMULE, a PDRM platform to check on bank accounts and telephone numbers involved with commercial crimes.
Dial the National Scam Response Centre (NSRC) Hotline at 997.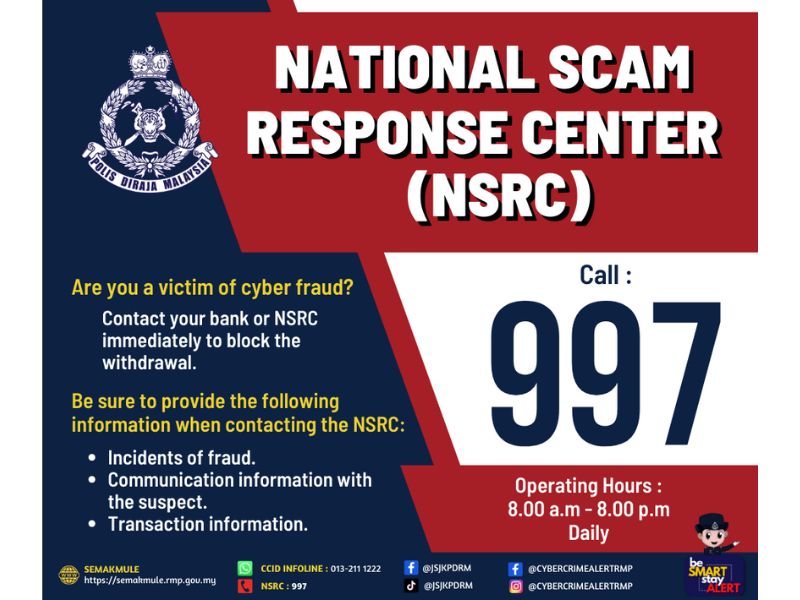 Quite apart from the scams mentioned above, we would like to remind you that there are also online shopping scams! Do we know if a certain deal is too good to be true? How do we know if a seller is trustworthy? If you're not sure how to identify a shopping scam, don't worry! We've also put together some useful tips on how you can avoid falling for a scam and ensure you have a safe shopping experience on Shopee.
Meanwhile, if you're still looking for oximeters, beware of fraudulent ones in the market. Read on to know about the medical apparatus.
Stay safe!