With the new English Premier League season fast approaching, it's little wonder why football fever is reaching a high. If you have a little one who enjoys cheering on his favourite football team as much as you do, chances are, they have dreams of playing on an actual football pitch too! So why not indulge your child's passion for the game, and sign them up for the best football academy in Malaysia? With proper coaching, your child can build a solid foundation and perhaps even unleash a hidden talent for the game they so love.
What Is The Best Age To Join A Football Academy?
Whether through casual playing or home practice, it's advisable to wait until your child has developed the skills to control and kick the ball with confidence before enrolling them into a junior football academy. This may be around the age of 5 to 7, or later for some, as every child's development differs.
Kick-Start Your Child's Football Dreams At The

Best

Junior

Football Academies In Malaysia
Ready, set, score!
1. Junior Football Academy Malaysia (Junior FAM)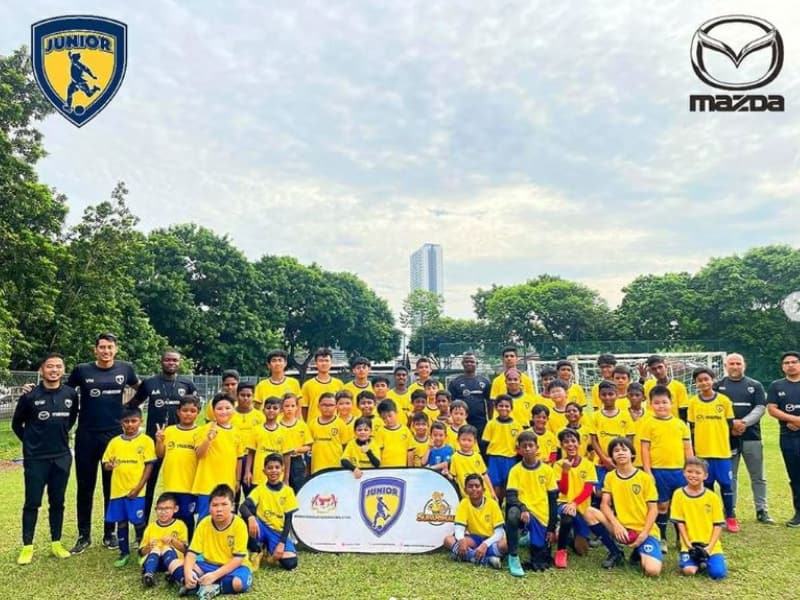 With endorsements from the Malaysian Ministry of Education and Football Association of Malaysia, we can safely say that the Junior FAM is one of the best grassroot football academies in Malaysia. Offering European-standard football lessons taught by dedicated coaches, kids of all ages can learn the fundamentals of the sport and how to play as a team—all while having fun. Elite students may even score a chance to participate in the Premier Training Camp at Stoke City FC Academy, and play against teams from South East Asia and China.
Training Locations:
Weekday
Damansara Heights Community Centre
No. 3, Jalan Pinggiran Setiabudi, Bukit Damansara, 50490 Kuala Lumpur
Weekend
SK Kg. Cheras Baharu
Jalan 34B, Kampung Cheras Baru, 56100 Kuala Lumpur
Contact: 018-2798227 / admin@juniorfam.com.my
Website | Facebook | Instagram
2. MM10 Academy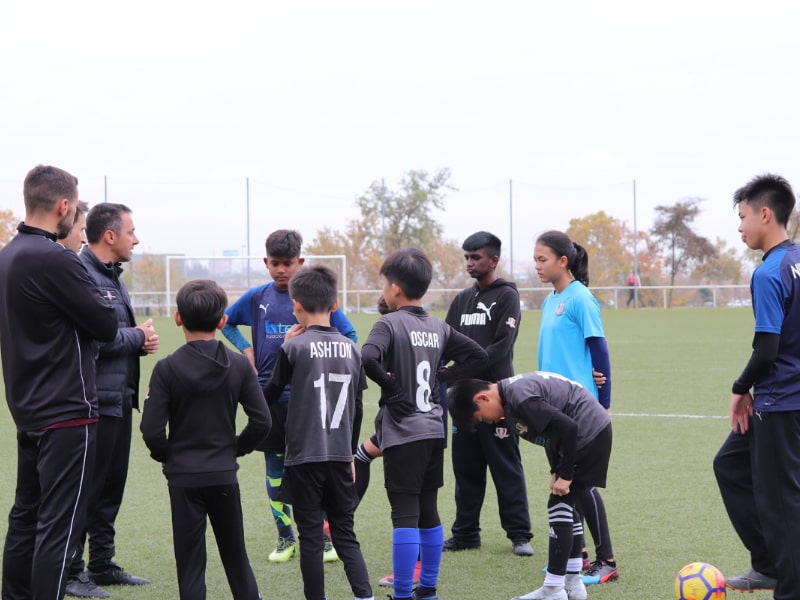 MM10 Academy is best known as being one of the few football academies in Malaysia where your child stands a chance to play professionally in Europe. This is owing to its strategic partnership with the MV8 Academy in Spain, which has allowed some of MM10's players to participate in trials for major Spanish clubs. The success of these players is thanks to MM10's engaging and experienced Head Coach, Matteo Massaro, who uses a well-rounded approach to bring out the best in aspiring footballers.
Training Location: Sri Bestari International School, Persiaran Margosa, Bandar Sri Damansara, 52200 Kuala Lumpur
Contact: 013-206 1010 / info@mm10academy.com
Website | Facebook | Instagram
3. KL Youth Soccer (KLYS)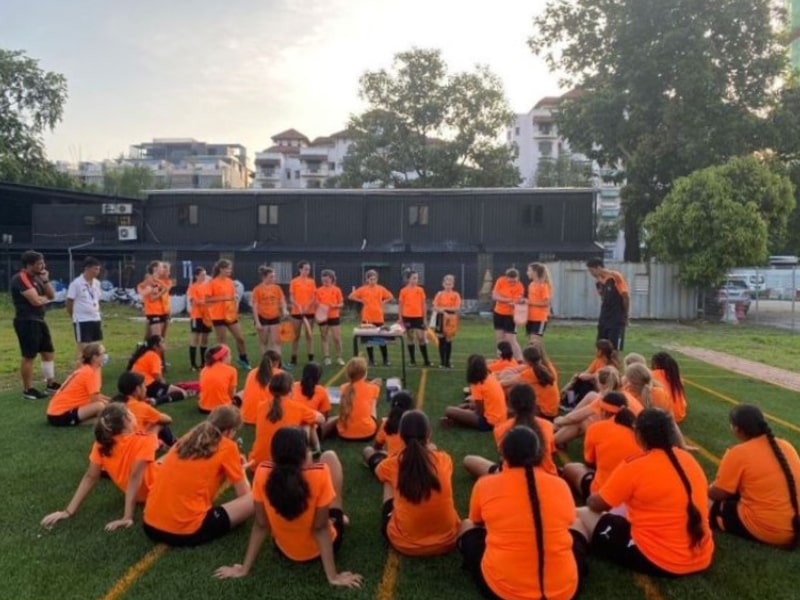 If you're looking for a family on and off the pitch, the KLYS is among the best football academies in Malaysia that embody a strong sense of camaraderie. Its team of passionate coaches, headed by former Argentine footballer Luis Pablo Pozzuto, plays a vital role in fostering lifelong friendships and inculcating positive values among students. In terms of football coaching, KLYS trains youths aged 6 to 18 in football skills, strategies, and fitness—with opportunities to play in matches and tournaments—up to three times a week.
Training Locations:
Old ISKL Campus
Jalan Kolam Air Lama, Ukay Heights, 68000 Ampang, Selangor
Kelab Aman
No. 4, Lorong Damai 5, Off, Jalan Aman, 55000 Kuala Lumpur
Contact: Via website
Website | Facebook | Instagram
4. Little League Soccer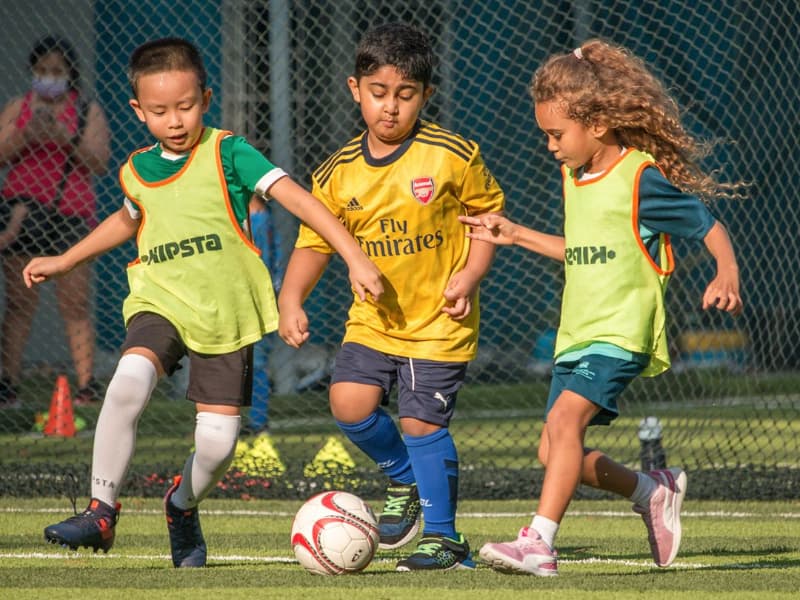 With over two decades of coaching experience and eight locations across the Klang Valley, Little League Soccer is the longest-running international youth football academy in Malaysia. Its fully structured syllabus covers everything from the first kick to the first team, while its Player Development Pathway allows every child to progress at their own pace and receive training that's just right for them. Regardless of your child's age or goals, you can count on Little League Soccer for quality, affordable football programmes.
Training Locations: Ampang, Bandar Utama, Eco Ardence, Putrajaya, Subang Jaya, Sungai Buloh, The Club at Bukit Utama, Universiti Malaya
Contact: 012-353 3721 / marketing@littleleague.my
Website | Facebook | Instagram
5. FC Kuala Lumpur (FCKL)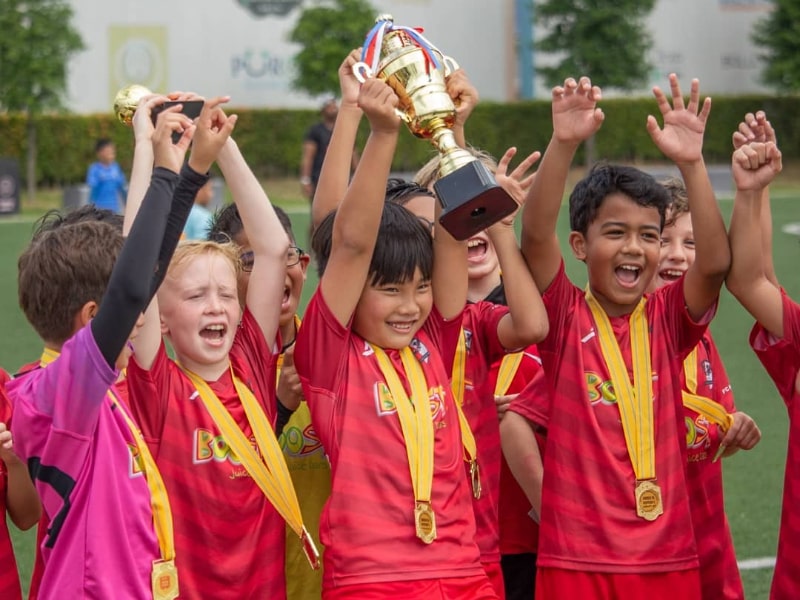 Set up in 2009 as the elite programme of Little League Soccer, FCKL is another premier football club for youths residing in PJ and Kuala Lumpur. Players aged 6 to 18 will not only be trained in football, they'll also be able to compete in Suparimau, Malaysia's nationwide youth league, on top of regular domestic and international tournaments. (In 2019 alone, FCKL teams have competed in tournaments across Malaysia, Singapore, Thailand, Vietnam, and Portugal!) To enrol in this academy, your kid will either need to participate in FCKL's open trials or be selected through Little League Soccer's training sessions.
Training Location: The New Camp, Changkat Bukit Utama, Bandar Utama, 47800 Petaling Jaya, Selangor
Contact: shazwan@littleleague.com.my
Website | Facebook | Instagram
6. KDH Global Sports Group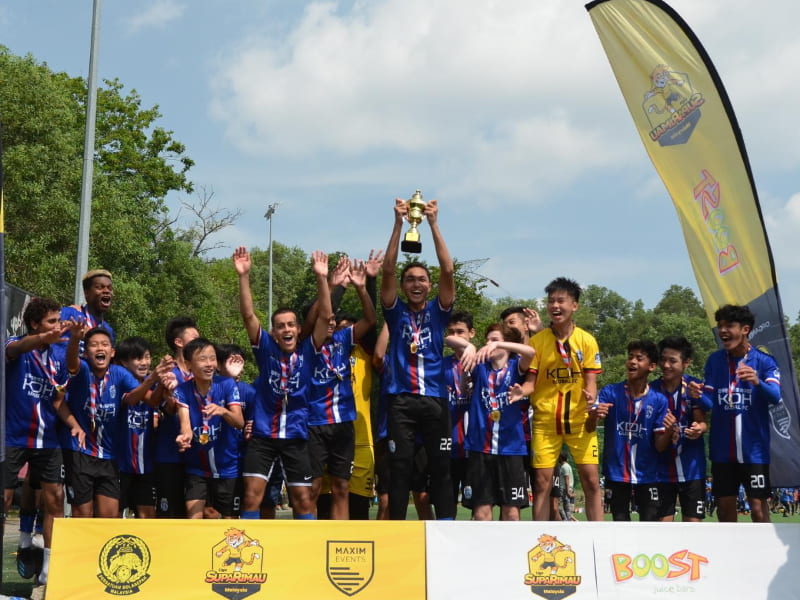 With roots in Korea, this football academy in Kuala Lumpur is dedicated to helping your little one develop a passion for the sport. Backed by a team of professional coaches, your child will be able to improve their football skills and character through a systematic training syllabus. But don't worry, KDH guarantees a fun and holistic football education to help spur your kid's interest in the game. And if they'd like to take it further, KDH also offers its players the chance to participate in global tournaments and trials.
Training Location: DO ARENA 163, R-01 (Rooftop), 163 Retail Park, No. 8 Jalan Kiara, Mont Kiara,
Kuala Lumpur
Contact: 011-2611 2838 / kdhglobalfc@gmail.com
Website | Facebook | Instagram
7. Dream Village Football Academy (DVFA)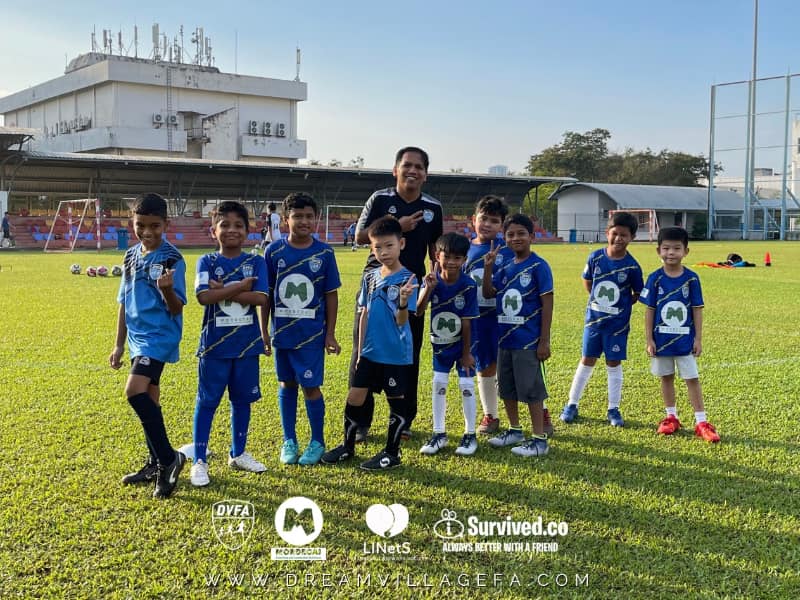 Whether your child wishes to pursue football for fun or professionally, DVFA is another one of the best football academy options in Malaysia. Its grassroots programmes equip kids aged 6 to 14 with proper football skills and teamwork, as well as experience in real matches. If you're unsure which programme is right for your child, find out through DVFA's complimentary trial class!
Training Location: Subang Jaya
Contact: 012-657 2367‬ / 03-5637 8737
Website | Facebook | Instagram
8. Villarreal Malaysia Academy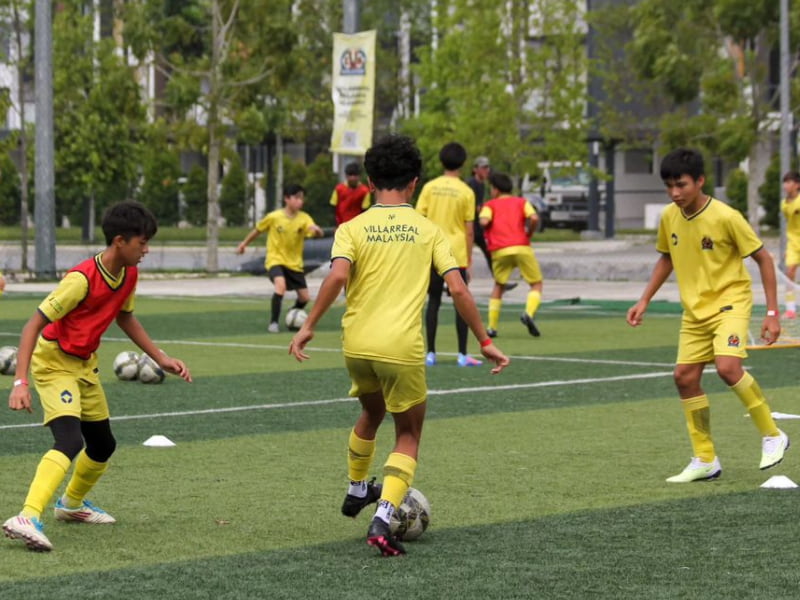 Did you know that there's a football academy in Kuala Lumpur that partners the UEFA 2020/2021 Europa League champions, Villarreal CF? Oh yes, for real! Your kiddo will be able to pick up Villarreal's world-class methodology through the academy's football programmes, which cater to three age groups ranging from 3 to 19 years old. The academy also boasts some of the best facilities and coaching lineups in Malaysia to develop the next generation of international footballers.
Location: Twentyfive.7 Property Gallery, Lot 43495, Persiaran Oleander, 42500 Telok Panglima Garang, Selangor
Contact: 012-257 1756
Website | Facebook | Instagram
9. The Sekolah Bola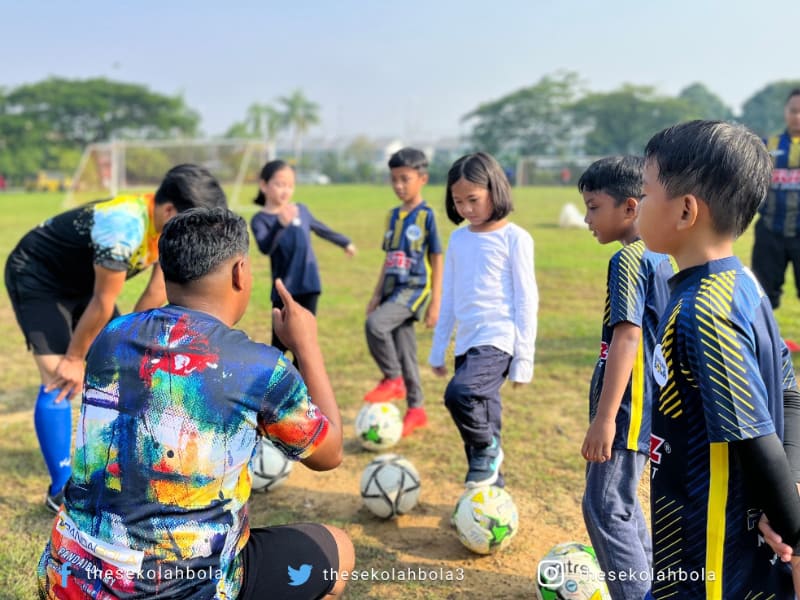 One of the best football academies in Malaysia that will help grassroot players get off their gadgets and onto the playing field is The Sekolah Bola. Through fun and interactive coaching modules, kids will get to make new friends, play football, and learn more about the sport. Not to mention The Sekolah Bola is accredited by the Ministry of Education and Suparimau by FAM. So you can be sure you're getting top-notch training. For safety purposes, all programmes come with one-year insurance coverage for each player.
Location: 7-1 Jalan Eco Ardence D U12/36D, Eco Ardence Seksyen U12, 40170 Shah Alam, Selangor 
Contact: 019-399 7858
Website | Facebook | Instagram
Score Goals And Build Character At The

Best

Junior

Football Academy In Malaysia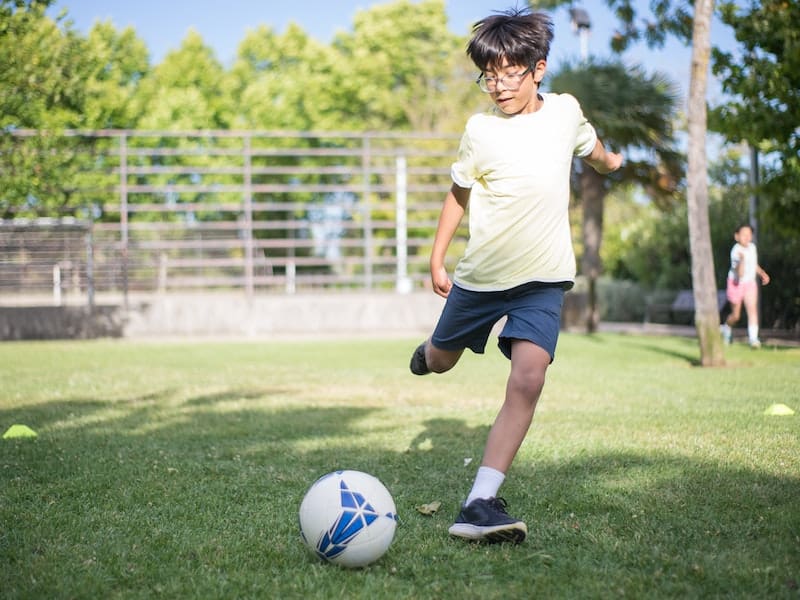 If your child is looking forward to advancing their football skills to the next level, you can rely on these nine best football academies in Malaysia for well-planned, holistics lessons. And before lessons start, don't forget to shop around for a pair of comfortable football boots, socks, and shin guards for comfort, protection, and an extra boost of confidence on the field!
For more child-friendly classes, check out our round-ups of the best yoga, pottery, coding and swimming classes for kids.