Toys for toddlers are not just for playtime and having fun. They can actually be really beneficial in boosting your child's growth process. It can help them improve their motor and language development, as well as expand their social skills and creative thinking. So, here are some of the best toy options that your little one is sure to enjoy playing with. 
Types Of Toys To Get For Toddlers 
Shape Sorters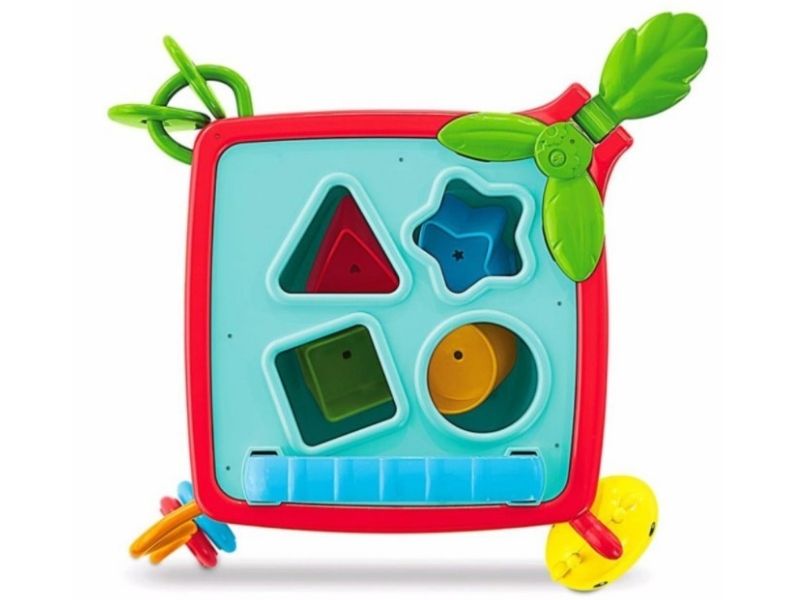 Great for developing: motor skills, problem-solving, hand-eye coordination, and shape recognition
Shape sorters are one of the most classic toys for toddlers out there. Your young one will be required to place the solid shape into their appropriate shape-sized slots. They're a great way to build fine motor skills, as your little one learns how to pick up the blocks with their hands.
This, in turn, can be transferred to other daily activities later on, such as grabbing and holding utensils to eat, or picking up a pencil with their fingers. Furthermore, shape sorters, like the Fisher-Price Play & Learn Activity Cube that comes with eight shape pieces, are also good for improving your child's hand-eye coordination and problem-solving skills too, as they figure out where to place the shaped block. 
Building Blocks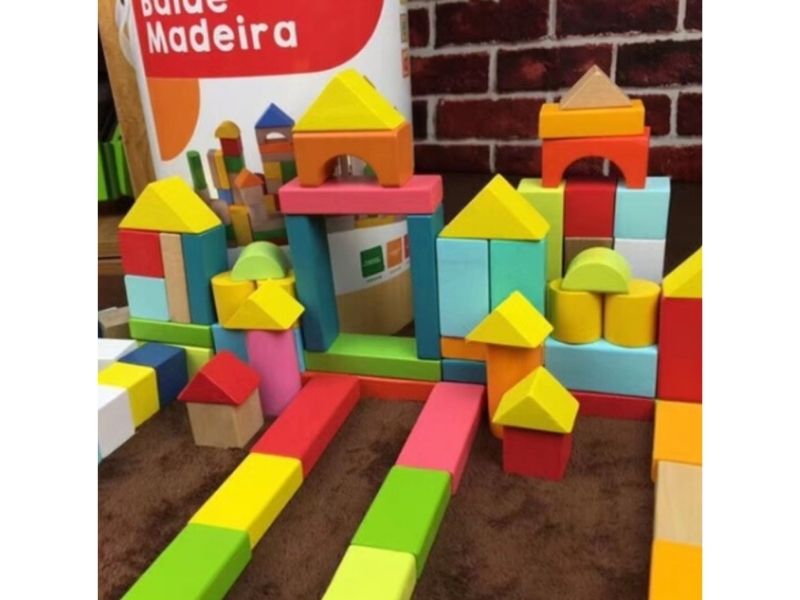 Great for developing: visual and spatial reasoning, dexterity, hand-eye coordination, and fine motor skills.
Let your child explore their creativity with a classic multi-coloured building block set. Ideally, you should look for one made of non-toxic, sturdy materials for long-lasting quality. Also, be sure the edges of the blocks are smooth and a little blunted so your toddler does not hurt themselves. 
These pieces come in various shapes and sizes, so your toddler can have fun assembling different creations with each use. From building simple houses to constructing tall castles, there's no limit to how much your child can do with building blocks. All they need is a touch of imagination and problem-solving.
Pretend Play Dream Box Set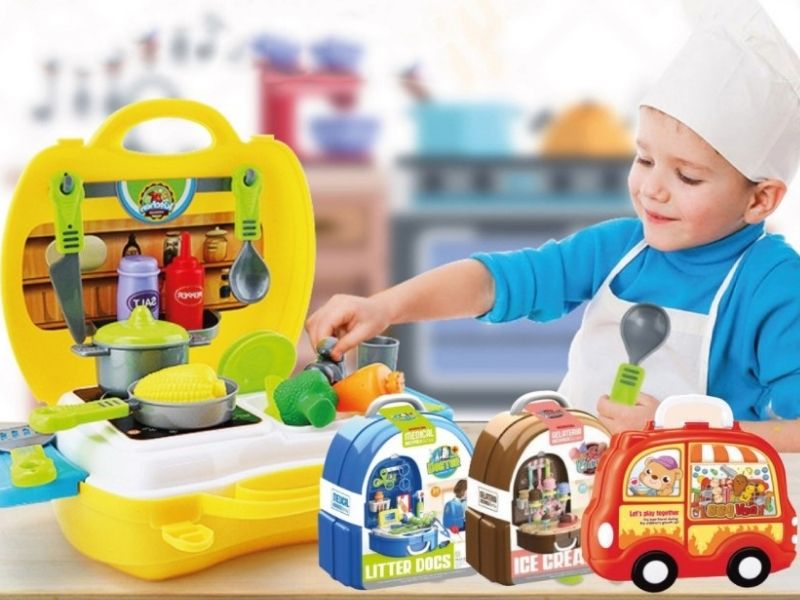 Great for developing: creative, motor, language and social skills.
Pretend play serves as a fun simulator to real-life scenarios. With this dream box toy for toddlers, your child will enhance their social skills as they learn how to interact with their make-believe environment. They will gradually begin to express themselves as they act out their characters, and also expand their vocabulary in the process of learning new "tools".
These dream boxes usually come in different varieties; so buy those to encourage the interests you would like your child to cultivate. For example, get a kitchen set to encourage your child's cooking skills. 
Musical Toys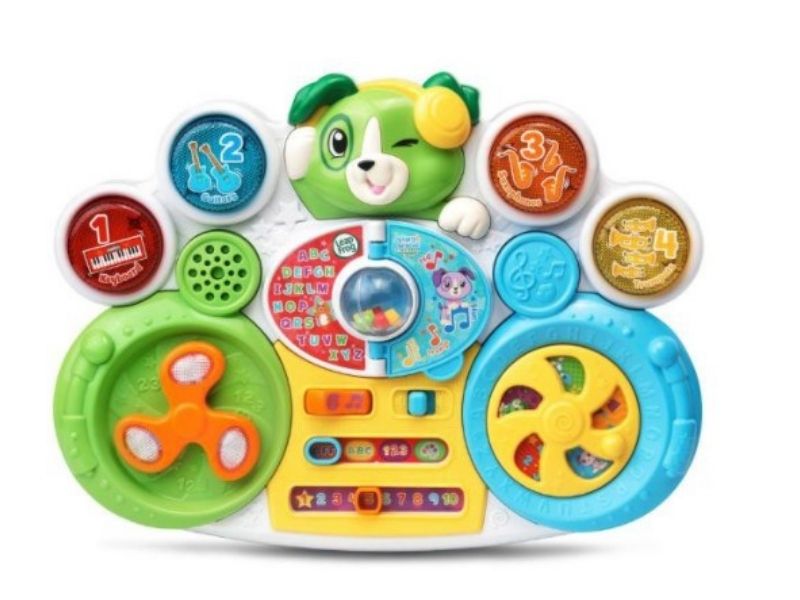 Great for developing: cognitive, creative motor social, and language skills, as well as emotional welfare.
Music is a universal language that everyone can get in tune with and your young toddler is no exception. In fact, early studies have found that listening to music is a crucial element in toddler development. Those exposed to music are said to have developed at a higher rate cognitively and musically. This is why musical toys are highly recommended for toddlers and babies.
LeapFrog Learn & Groove Mixmaster Scout includes 30 catchy songs your child can enjoy dancing to. They can even become the masters of their own beat and remix background tracks with the light-up spinner and turntable. Throw in a little bit of hip-hop and you've got DJ Scout rapping about letters, numbers and colours to keep your little one entertained while learning. 
Puzzles
Great for developing: spatial awareness, cognitive thinking, shape recognition, hand-eye coordination, memory, problem-solving, language, and motor skills. 
There's nothing more satisfying than finally completing an extremely challenging task. Puzzles are a handy toy for toddlers that activate your child's cognitive abilities. It provides a brain-stimulating goal that your little one can work towards and boost their confidence in the process. Here, they will be exposed to critical thinking as they come up with ways to solve the problem before them. Their self-esteem is raised when they feel their first sense of accomplishment as they organise the pieces together to complete the puzzle. 
This magnetic jigsaw puzzle is a great travel-friendly game that's easy to pack for the drive back to your hometown. This is because it comes in a book format where your child can sort their magnetic puzzle pieces in each "page". So, you won't have to worry about stray puzzle pieces flying about that result in your child whining about how they "can't find them". 
Crayola Finger Paint Kit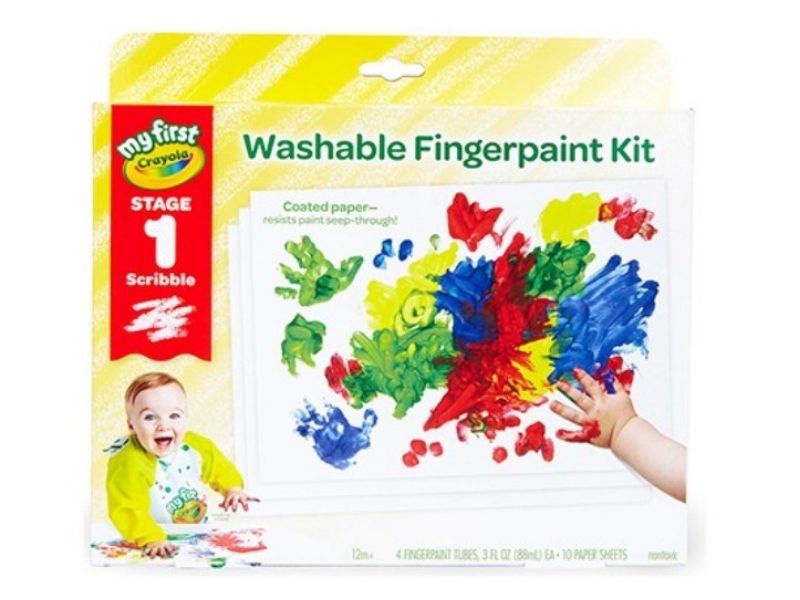 Great for developing: creativity, motor and emotional development, sensory integration, social and language skills.
Finger painting, much like playdough, is a messy art toy for toddlers. However, it stimulates your kid's senses in a tactile and expressive manner. They'll learn how to mix different colours together to make new combinations, and also improve their muscle control and spatial awareness in the process. Plus, the artful activity can be rather therapeutic, making it an effective method to calm down restless children. 
This Crayola Fingerpaint Kit comes with four tubes of vibrant colours that your child can explore with. There are also 10 large sheets of paper that will have plenty of space for your toddler to smear and mix the paint however they want. These paints are easily washable and AP Certified non-toxic, making it safe for toddlers to play with 
Portable Chalk Drawing Book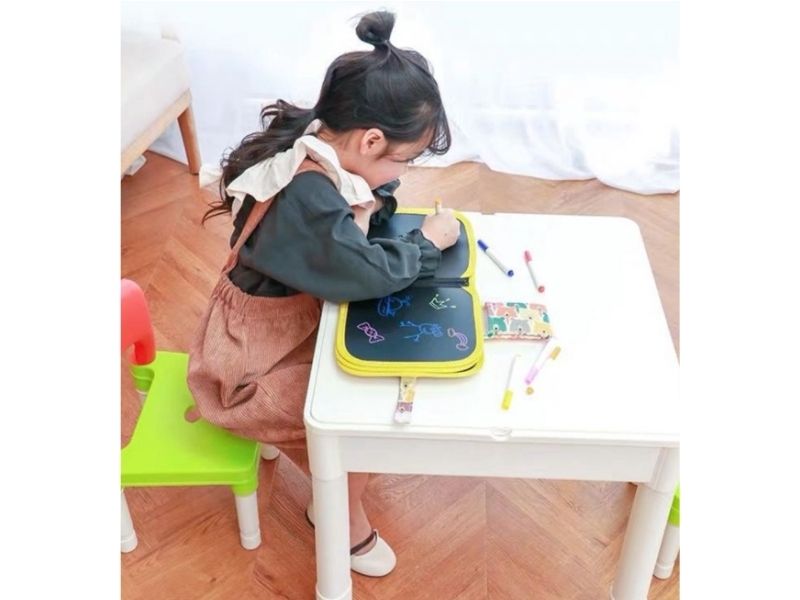 Great for developing: fine motor skills, hand-eye coordination, and creative imagination
Most toddlers love drawing, so why not encourage their imagination with a portable chalk drawing book? Drawing also teaches them to have better visual analysis of the little details of the world around them. For example, taking note of distances, textures, and sizes of various objects to depict them accurately in their drawings. 
This lightweight 14-sided  Kacuu Drawing Portable Book is made with high-quality materials that are wear and wrinkle-resistant for long-lasting durability. It's easily foldable and the sealing carefully designed with soft edges so it won't scratch your kids. You can wipe away drawings with a wet towel, chalk eraser, or just plain water. This way, your child can save paper and reuse it for many more sketches. 
Let Your Little One Develop Their Skills With The Right Toys For Toddlers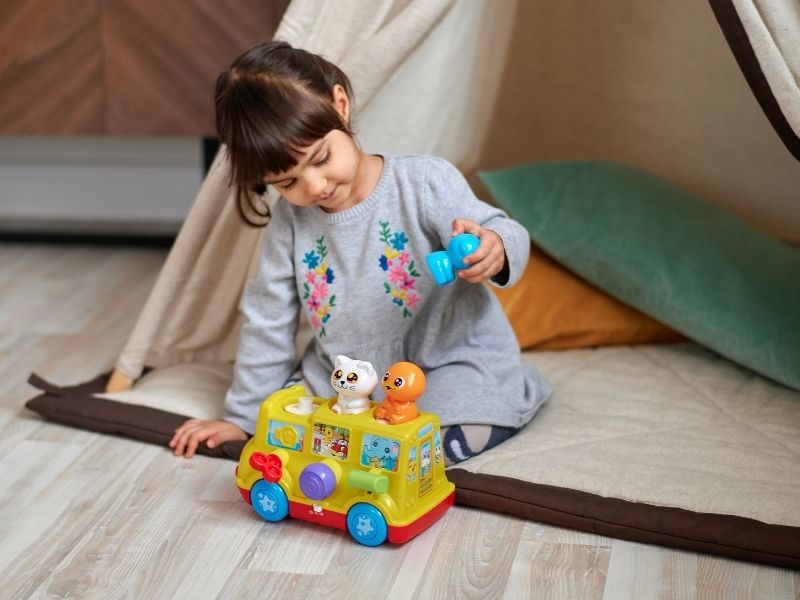 Finding the right toys for toddlers can make a positive impact on your child's development progress. They can expand their way of thinking and strengthen their muscles to operate properly in simple day-to-day activities. Plus, they get to have fun while learning! Need other ideas to expand your child's creativity? Check out our other article for top storybook picks to get your kids away from the gadgets.