We live in a world where social media is constantly telling us that the more skin you reveal, the more attractive you appear. While there's nothing wrong with showing a little skin (it's your body, after all), it doesn't mean that modest fashion can't be equally as fun and trendy. If you're looking for fashionable hijabi inspo, here are 11 stylish hijab girls to follow on Instagram for their #ootds. 
Follow These 11

Stylish Hijab Girls

On Instagram For Trendy Outfit Inspirations  
Hodan Yousuf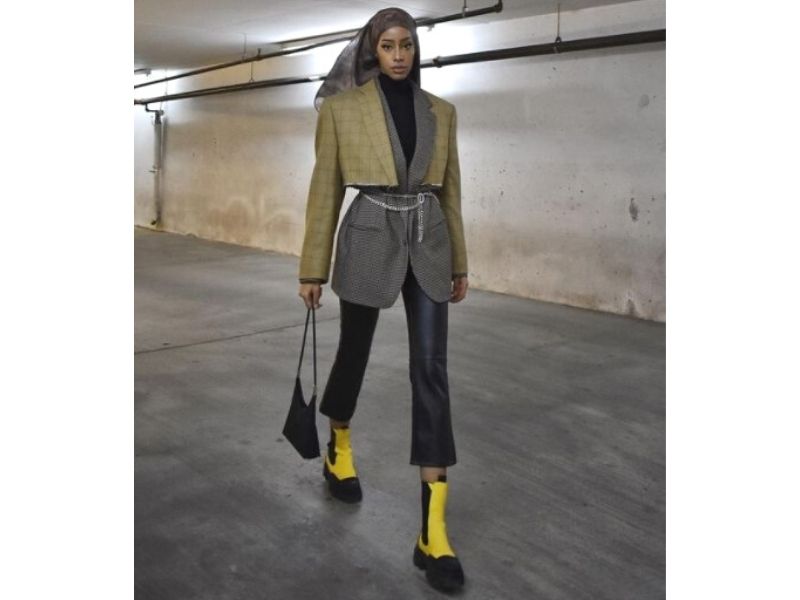 Hailing from Toronto, Hodan Yousuf brings about a modern take to the hijab with her bold yet sophisticated streetwear looks. This stylish hijab girl is not one to shy away from matching different patterns and textures, and blending them into one impactful outfit. 
Whether it's pairing ruffled dresses with pants or donning printed headscarves, Hodan has done (and slayed) them all. She makes layering thrift or vintage items look so effortless, and her feed serves us fashion inspo for days.
Follow @hodanyousuf on Instagram
Farajuliana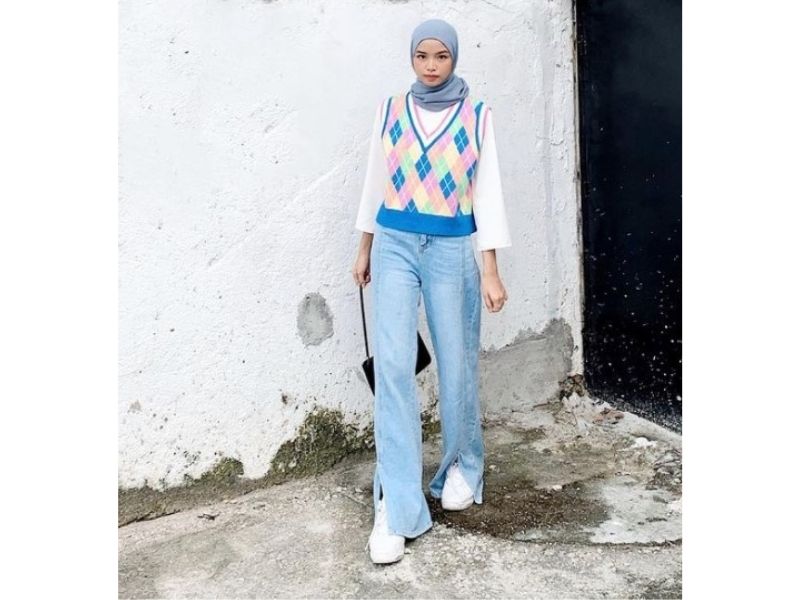 If your style leans towards the soft girl aesthetic, check out Farajuliana's Instagram page. Her feed is filled with fun, bubblegum pastel shades, together with 2021's trending knitwears—sweater vests and cardigans. 
For the most part, she seems to favour a good monochromatic outfit. That said, she occasionally switches things up by juxtaposing contrasting colours and sometimes adopts an edgier vibe with an all-black ensemble. 
Follow @farajuliana on Instagram
Wissxo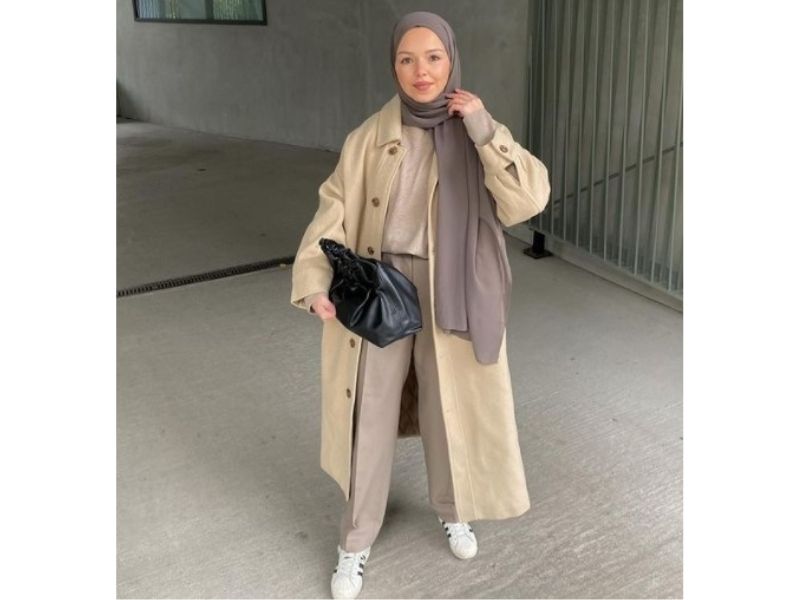 Prefer classic neutrals over vivid colours? Then Wissxo's collection of laid-back casual wear will be up your alley. Creamy white and beige sweatsuits, relaxed trench coats, as well as matching grey cardigans and bottoms reign in this stylish hijab girl's wardrobe. Not to mention, her coordinated mum-and-daughter outfits are always so cute to see. #mumgoals 
Follow @wissxo on Instagram
Aisha Liyana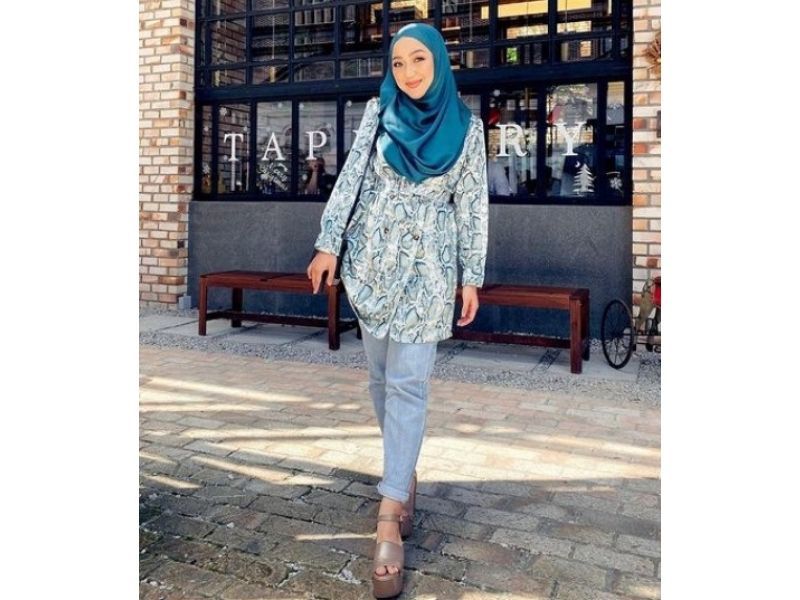 For soft-glam makeup looks, Malaysian-based beauty influencer, Aisha Liyana will never disappoint. And if you don't believe us, we'll let her impeccable 'brow game and perfectly blended eyeshadow do all the talking. 
You can learn her top tips and tricks from her YouTube channel too. Though she is more well known as a beauty blogger by many girls, her stylish hijab and elegant outfits are not to be overlooked either. 
Follow @aishaliyana on Instagram 
Maria Alia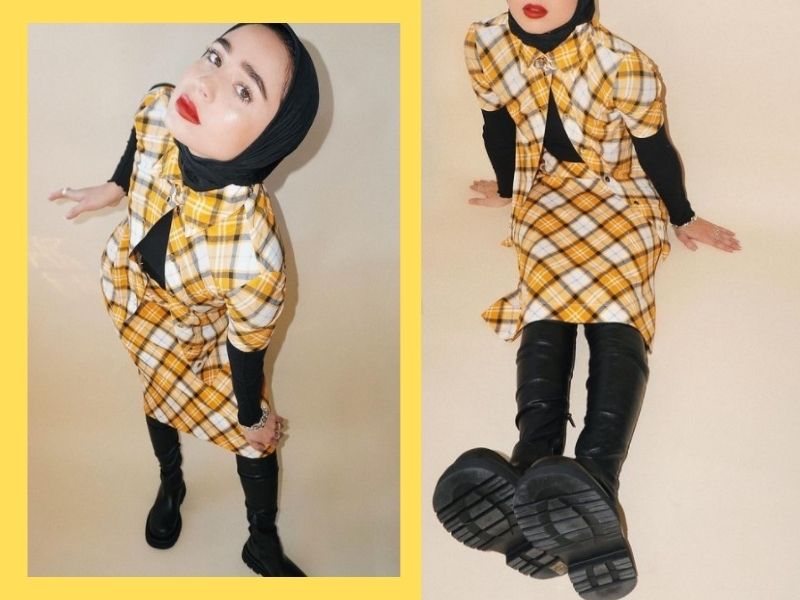 In true fashionista language, Maria Alia doesn't stick to just one specific style. Her unique outfit combinations cover practically almost anything, ranging from polished neutrals and basic tones to striking prints and vibrant hues. 
If she's not working it in her chunky boots and sneakers, you'll see Maria wearing strappy, square-toed heels or sandals. Her ability to mix trendy pieces (like #regencycore-approved corsets) modestly is what makes her content so exciting to scroll through.
Follow @mariaalia on Instagram
Anisa Stoffel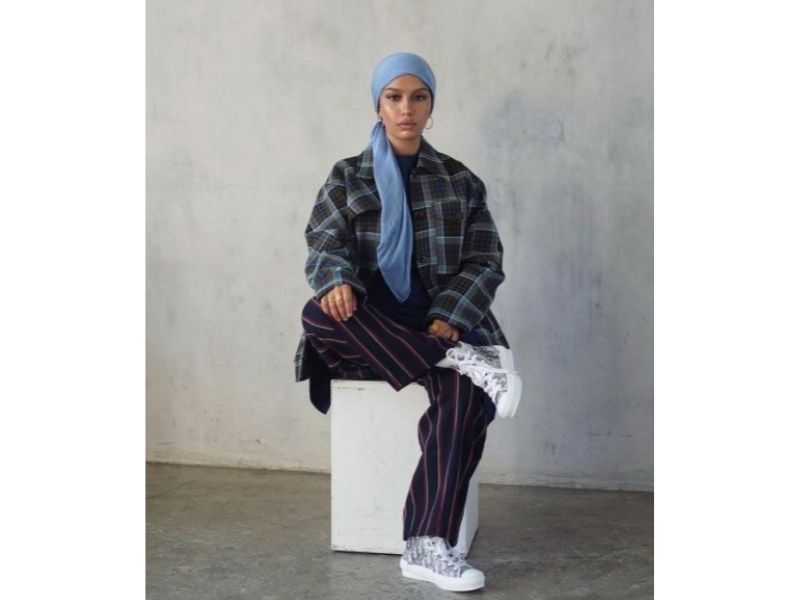 Get inspired for your next hypebae attire through Anisa Stoffel's chic streetwear 'fits. Based in Los Angeles, this fashion blogger is an absolute pro at pairing her hijab with stylish, eye-catching sneakers. 
This cool girl's killer outfits mostly consist of luxurious designer handbags, oversized T-shirts and outerwear, and comfortable sweats and baggy jeans. Sometimes, she'll combine dressier, formal wear with casual loungewear too. 
Follow @indoanisa on Instagram 
Sabrina Azhar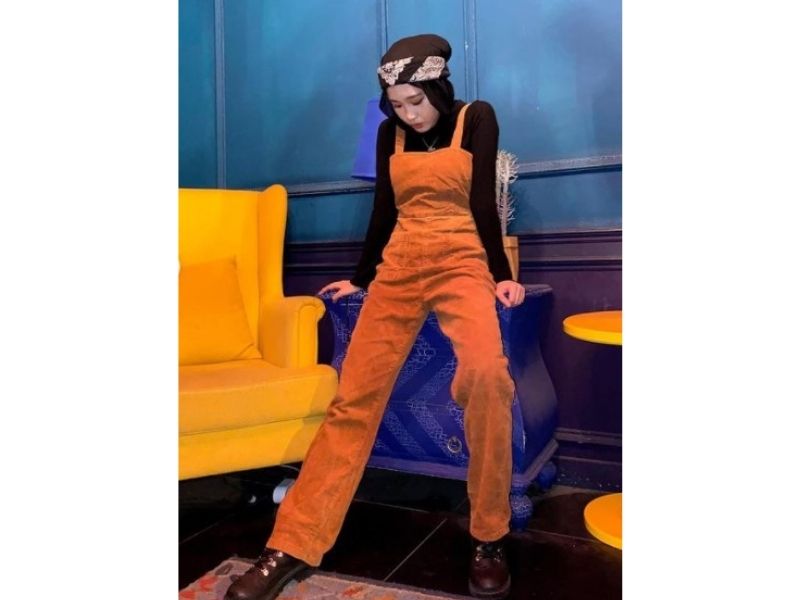 Sabrina Azhar is widely popular for documenting her day-to-day life as a university medical student living in South Korea. Her content features dance covers, vlogs, and collaborations with other YouTube creators including K-pop girl group CLC's Sorn. Naturally, Sabrina's Instagram is the best virtual moodboard for a Korean-inspired sense of style. 
Follow @jpbrinx on Instagram 
Dalal AlDoub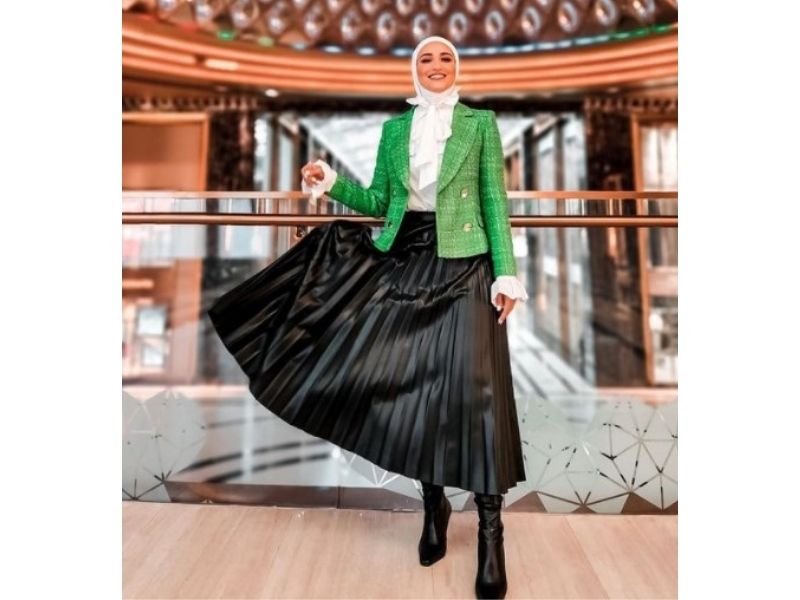 For refined femininity mixed with a touch of edginess, Dalal AlDoub's power suits and pleated midi skirts will surely leave you swooning. She constantly slays with her immaculate outfits, proving that there's no such thing as being overdressed for the occasion. Her penchant for bold eye makeup looks is another reason why she's one of the most stylish hijab girls on this list. 
Follow @dalalid on Instagram 
Chinutay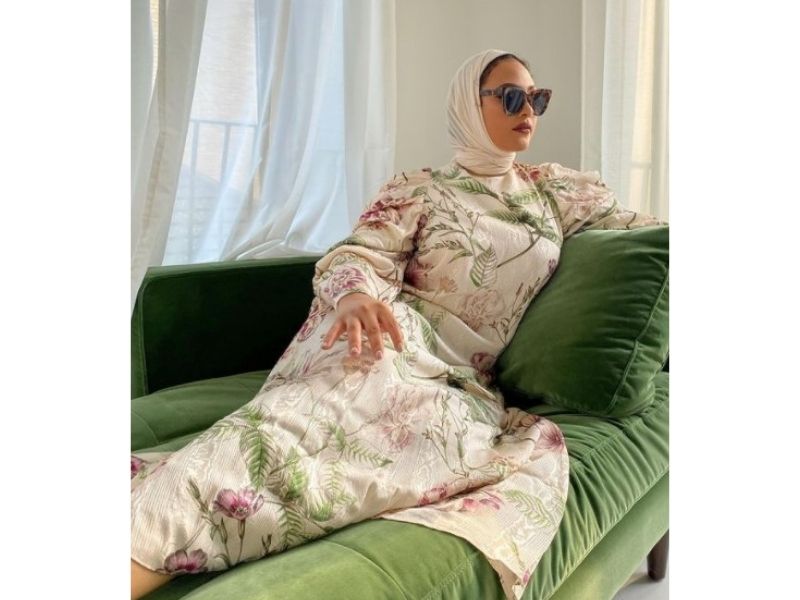 This Canada-based YouTuber rose to internet stardom through her stunning makeup tutorials, lifestyle vlogs, and hijab styling tips. Chinutay's range in fashion spans from model-esque, off-duty looks to dazzling glammed-up ensembles. 
She likes to take both her plain and graphic T-shirts up a notch with a statement outerwear piece. And if not that, then you can find her sporting a billowy maxi dress that matches her headscarf. 
Follow @chinutay on Instagram 
Melanie Elturk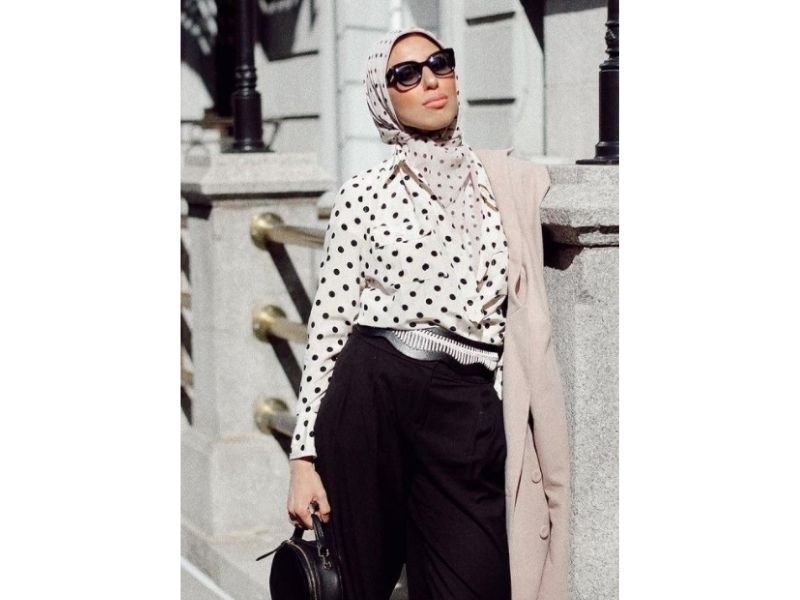 Founder of Haute Hijab, it'd be a major sin to not include Melanie Elturk in this list of stylish hijab girls. The entrepreneur influencer shows that your headwear does not have to be left in the background. From florals and polka-dots to plaids and various other prints, Elturk makes a clear statement that modesty is far from boring. And she's right! 
Follow @hautehijab on Instagram 
Shahd Batal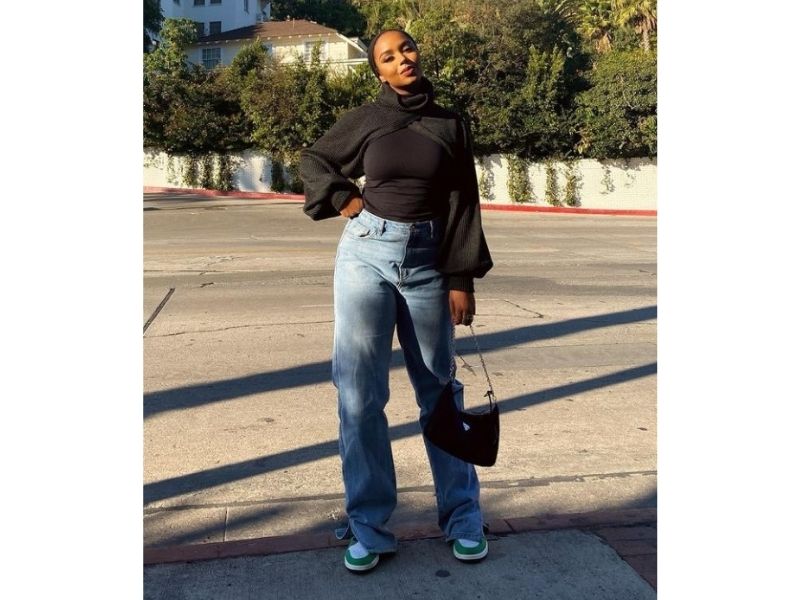 Blending cosy streetwear elements with stylish hijabs, Shahd Batal is a girl who likes to rock her urban taste in clothes (while staying comfy). She has an affinity for ready-coordinated sets, loose, oversized T-shirts, and baggy jeans. To amplify her outfits even further, you can always find the beauty YouTuber sporting a cool pair of sneakers. 
Follow @shahdbatal on Instagram 
Get Your Daily Dose Of Modest Fashion Looks By Following These

Stylish Hijab Girls

' Instagram Accounts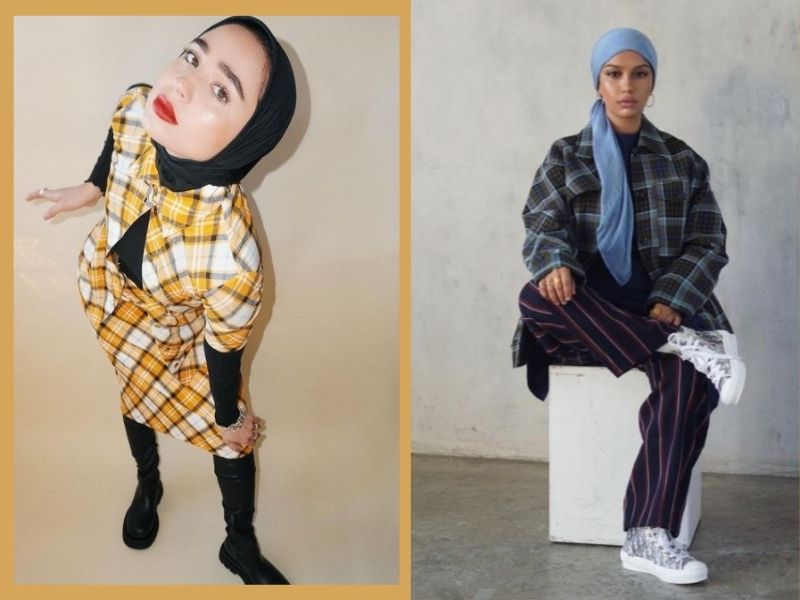 Modest fashion is never boring, as proven by these stylish hijab girls' stunning #ootds and IG feed! If anything, they're an inspiration to explore your own personal style and aesthetic. To complete your look, don't forget to slay your makeup too. Want to emulate the Korean's youthful makeup style? Try these seven tips and tricks to look like a fresh-faced beauty. Of course, glowing skin starts with good skincare, and here's how to achieve it!