For all the heavy lifting and unconditional love that mum has given, Mother's Day is an extra-special occasion to show her how much you appreciate her. Instead of the usual high tea, spa, or staycation—which you've probably done before—why not treat mum to these one-of-a-kind Mother's Day activities in Malaysia? From volunteering at an urban farm to concocting your signature perfumes together, these Mother's Day activities will bring you closer together and help mum step out of her usual routine.
What To Do On

Mother's Day

: 11 Fun

Activities

In

Malaysia
If mama's up for something new!
1. Try Tufting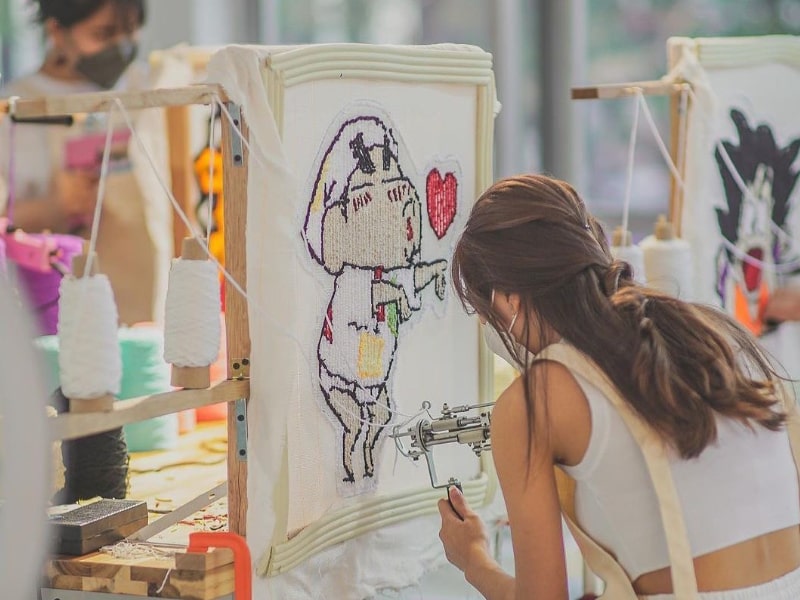 Mamas with a deft hand for the thread and needle may just appreciate this fun Mother's Day activity in Malaysia. And even if she isn't seamstress material, that's not a dealbreaker. Tufting is very beginner friendly, and for the most part, involves the use of a tufting gun to push yarn through a base cloth. Pretty simple, if you ask us. Make matchy rugs for the home or go at it alone—you're only limited by your imagination.
Check out Tuft Space or Tuft Me for some of the best tufting experiences in the Klang Valley.
2. Volunteer At Kebun-Kebun Bangsar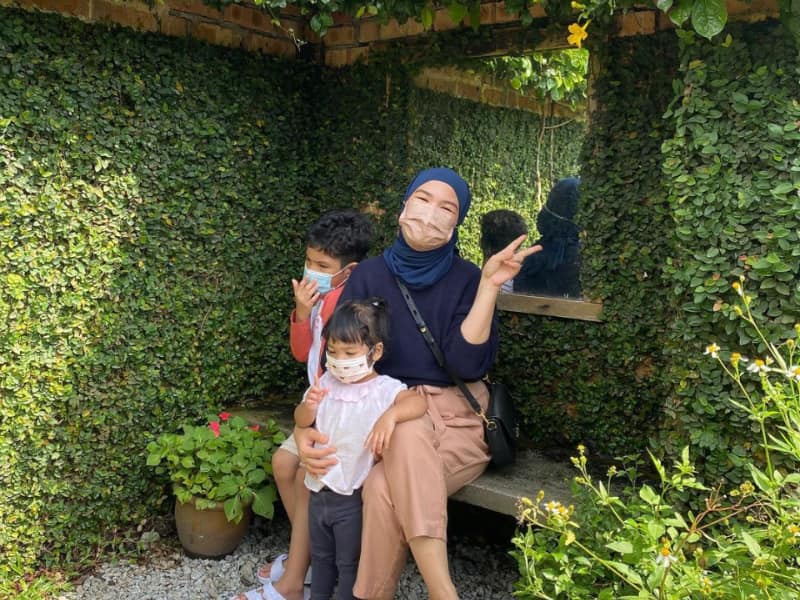 For the mother who has a green thumb or simply enjoys being outdoors, spending a couple of hours volunteering as a farmhand at Kebun-Kebun Bangsar can be a welcome surprise. The urban farm serves as a sustainable food source for the underprivileged, so she'll be able to connect with nature and give back to the community.
No tedious sign-ups are required—simply walk in as volunteers on Wednesdays and Saturdays from 9am to 12pm. Duties may include tending to the garden and farm, harvesting produce, and sometimes herding the livestock.
Address: Lorong Bukit Pantai, Bangsar, 59100 Kuala Lumpur
Opening Hours: Tue – Sun, 8am – 7pm
Contact: 016-414 1620
Entrance Fees: Free, but donations are accepted
3. Sing Karaoke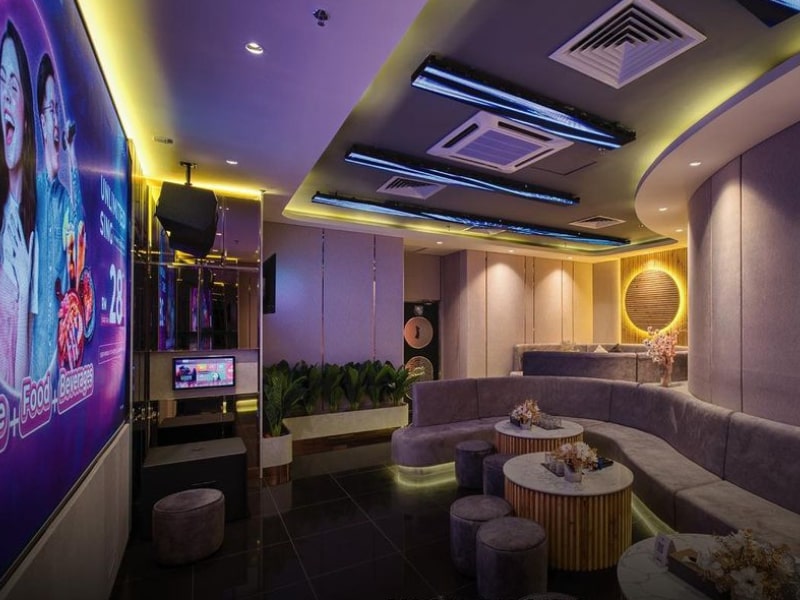 Not sure what to do on Mother's Day, but know for sure that singing is a favourite pastime of mum's? Try this for size: A boisterous round of karaoke and a hearty serving of food to fuel her up for a night of crooning. You'll have a blast and maybe a sore throat by the end of it, but you'll get to put your vocals to the test, be silly, and enjoy each other's company for a good few hours.
Loudspeaker, Neway, and Red Box are OGs in the realm of karaoke that will guarantee a great time and some of the best F&B menus.
4. Attend A Baking Or Cooking Class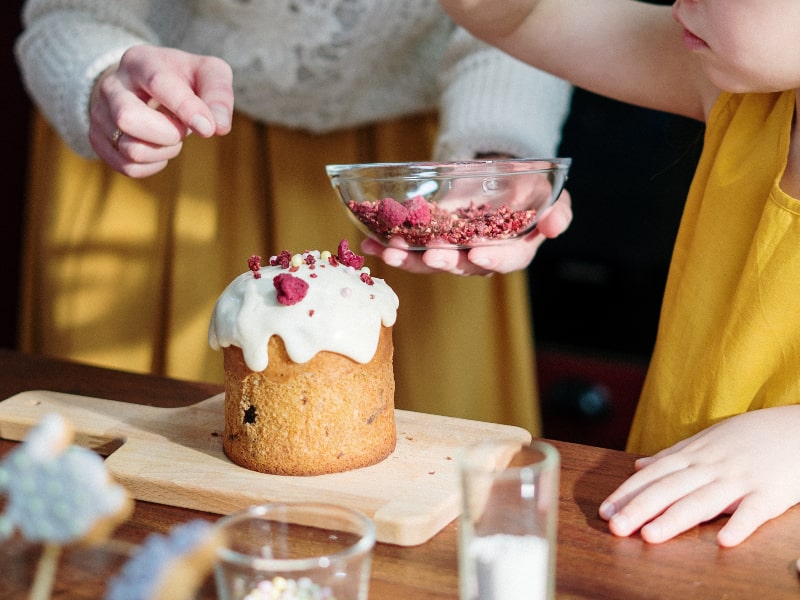 Here's a Mother's Day activity idea in Malaysia that's great for mothers who enjoy expanding their culinary skills. A baking or cooking class can help the both of you bond over a shared love of food, and in the process, pick up a new skill or recipe to replicate at home. The best part is, you'll get to bring home the fruits of your labour to enjoy later.
We highly recommend ABC Baking Studio for Japanese-style baking or cooking lessons, and GoodTimes DIY for child-friendly baking classes.
Related: Love To Bake? These Are The Best Ovens For Baking In Malaysia
5. Try Your Hand At Pottery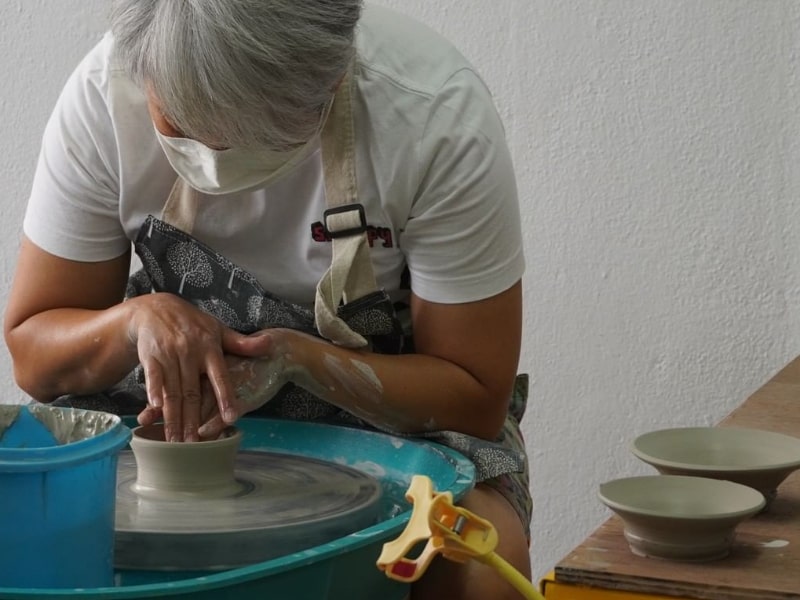 If mum doesn't mind getting her hands dirty, quite literally, pottery is among the best hands-on Mother's Day activities that can spark a lifelong passion. Using your bare hands to shape blocks of clay into form, you'll be guided by experienced teachers from start to finish. So you'll learn not just the basics of pottery, but also the skills it takes to complete your own wares. It should develop some form of self-expression and creativity; if nothing else, you'll end up with beautiful handcrafted vases, plates, bowls, or cups to use or display at home.
Learn the ways of Japanese pottery with a throw-and-paint or handbuilding workshop at Beary Potter Studio, or attempt a one-day sampler class at Clay Expression. 
6. Lay A Picnic At The Park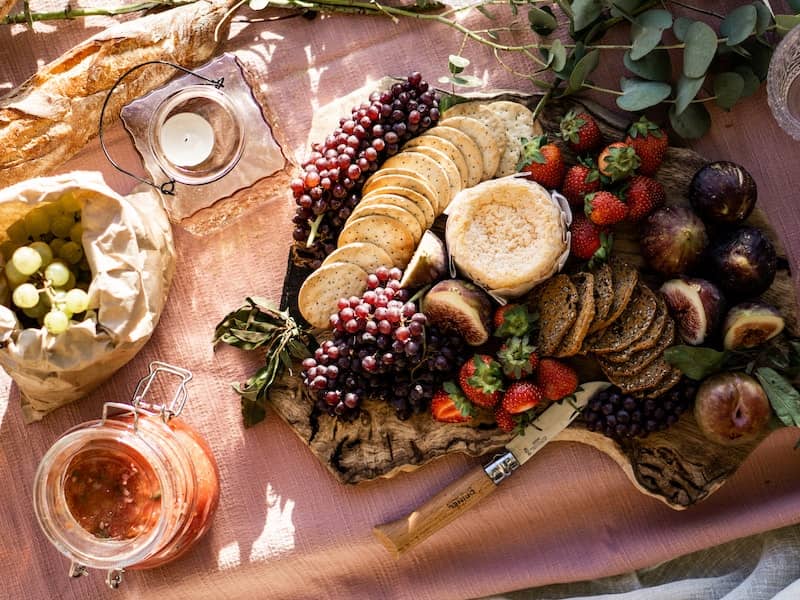 High tea is nice, but not as nice as a picnic that's been thoughtfully planned by her beloved children. A loaded platter with cheese, water crackers, berries, and stone fruits, along with a bottle of rosé can elevate a regular picnic into a fancy treat. And when you're outdoors at the park or by the beach, they're not overly inconvenient to put together too—as long as you put in some prep at home. Don't forget to pack a picnic mat, some paper plates, plastic wine flutes, biodegradable cutlery, and lots of water in case it's warm out.
7. Create Your Own Signature Scent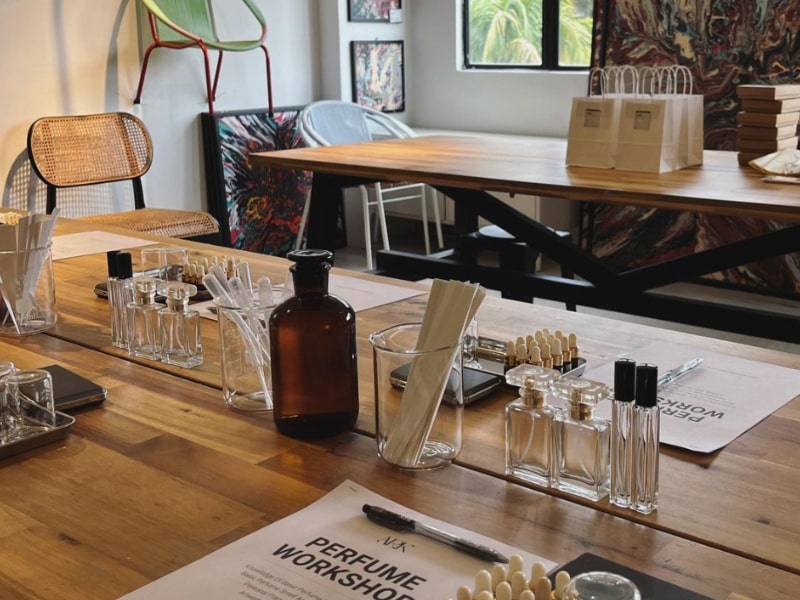 For a Mother's Day activity in Malaysia that will put her nose to the test, look no further than ARK Lifestyle's perfume workshop. With guidance from perfumers, the pair of you will learn all about the basics of blending scents, with the liberty of naming your own blend by the end of the session. It takes about three hours to complete this olfactory experience, and you'll leave with two bottles of your own signature fragrance.
Address: Block B, Level 2-25 & 2-28, MAHSA Avenue Jalan Universiti, Off Jalan Ilmu, 59100 Kuala Lumpur
Class Schedule: Tue – Sun, 11am or 2pm
Contact: 010-820 2399
Price: RM300 per pax
Website | Facebook | Instagram
8. Volunteer At A Pet Shelter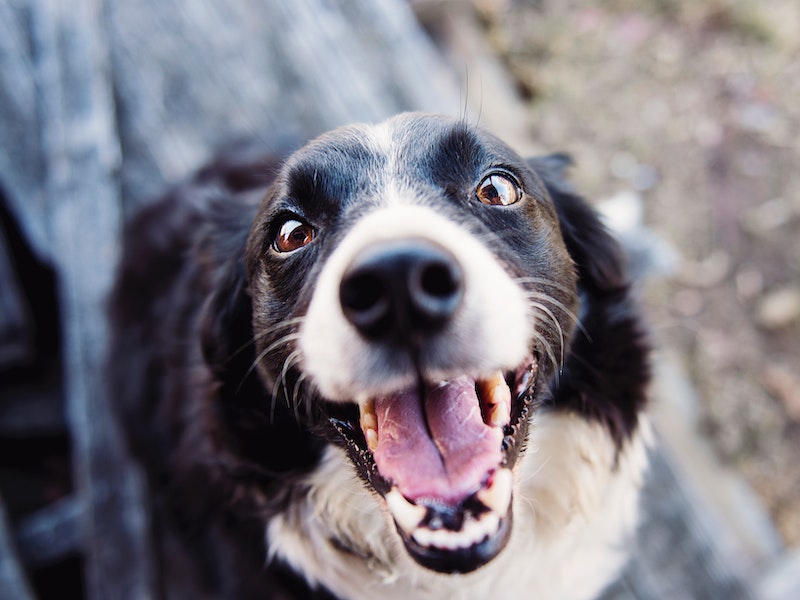 If you're still wondering what on earth to do on Mother's Day, here's another unorthodox suggestion: volunteer yourselves at a pet shelter like SPCA Malaysia or PAWS. Sure, Mother's Day should be a day of rest for mum but this is a meaningful undertaking, especially if the both of you have a passion for animals and volunteering. The tasks aren't too strenuous, though it may include housekeeping, animal socialisation, and dog walking. You'll make some furry friends while you're there, but you'll also be devoting your time and effort to a good cause.
9. Attempt A Mixology Class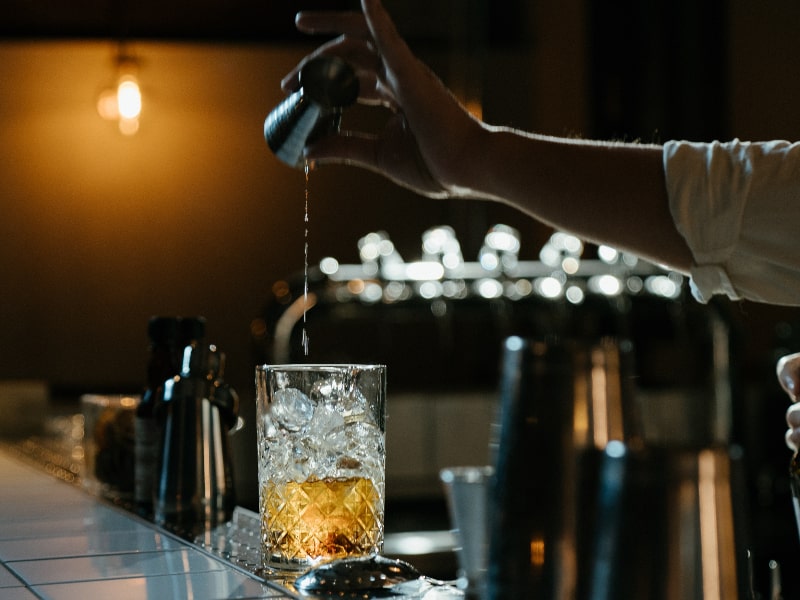 If you're of adult age, this Mother's Day activity is a doozy! Mums who enjoy a tipple from time to time will appreciate learning about the art of making a mean cocktail. And in Concubine KL's fun and interactive Cocktail Masterclass, you'll be taught several recipes you can recreate at home, including one of the bar's signature cocktails. You'll even be taken on a fascinating guided tour of the historic area of Kwai Chai Hong to get an insight of the heritage.
Address: Lot 2, Jalan Panggong, City Centre, 50000 Kuala Lumpur
Opening Hours:
Tue, Wed, Sun: 5pm – 1am
Thu: 5pm – 2am
Fri, Sat: 5pm – 3am
Contact: 012-651 5567
Price: From RM180 per person
Website | Facebook | Instagram
Related: 8 Best Cocktail Bars In KL To Relax And Unwind After A Long Day
10. Go For A Flower Arrangement Class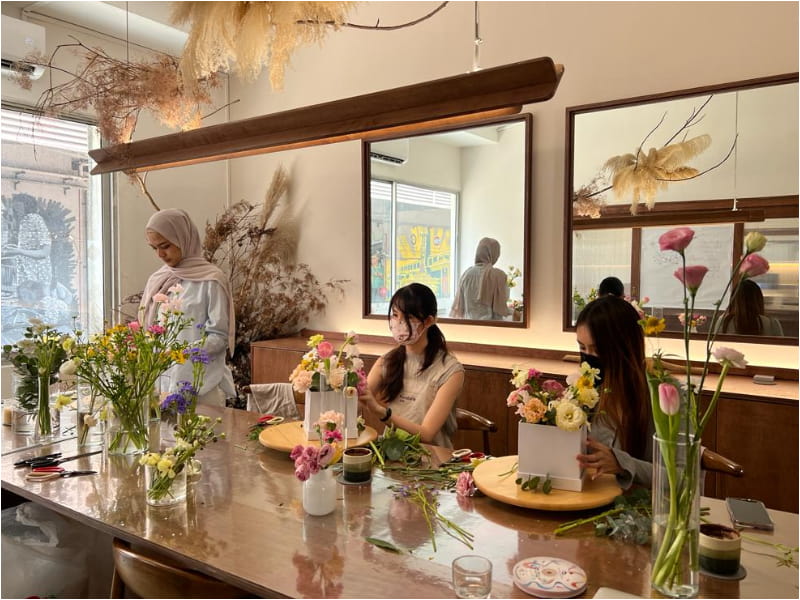 Instead of ordering flowers for mum, take her behind the scenes with a flower arrangement class. Everything from fresh blooms, pruning tools to refreshments are provided, so it's as simple as registering yourselves and showing up for class. We like Floratorie.co's workshop, which will guarantee the both of you a bouquet of flowers each, in pastel colours that are as sweet as mum.
Address: 1075A, Jalan 17/27, Taman Gembira, 46400 Petaling Jaya, Selangor
Opening Hours:
Tue – Sat: 10am – 6pm
Sun: 10am – 3pm
Contact: 012-651 5567
Price: From RM280 to 380 per person
11. Watch A Theatre Performance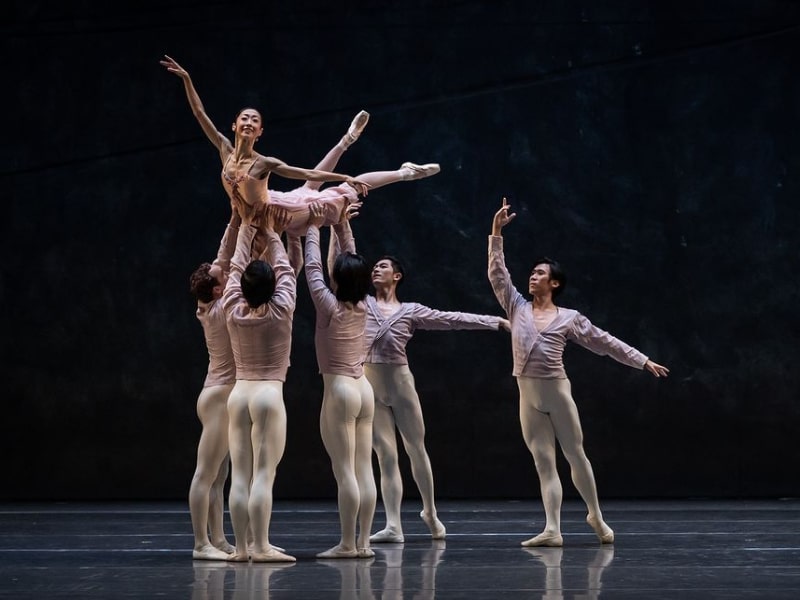 If mama dearest enjoys the finer things in life, a Mother's Day celebration idea in Malaysia that you can consider splurging on is tickets to a good theatre performance. Watch a play, ballet, or musical recital at the PJLA, DPAC, PJPAC, or KLPAC, or treat her to a symphony orchestra performance at the iconic Malaysian Philharmonic Orchestra. These exciting live performances will leave her in awe and with good memories of having watched it with you.
Appreciate Mum With A Unique And Thoughtful

Mother's Day Activity

In

Malaysia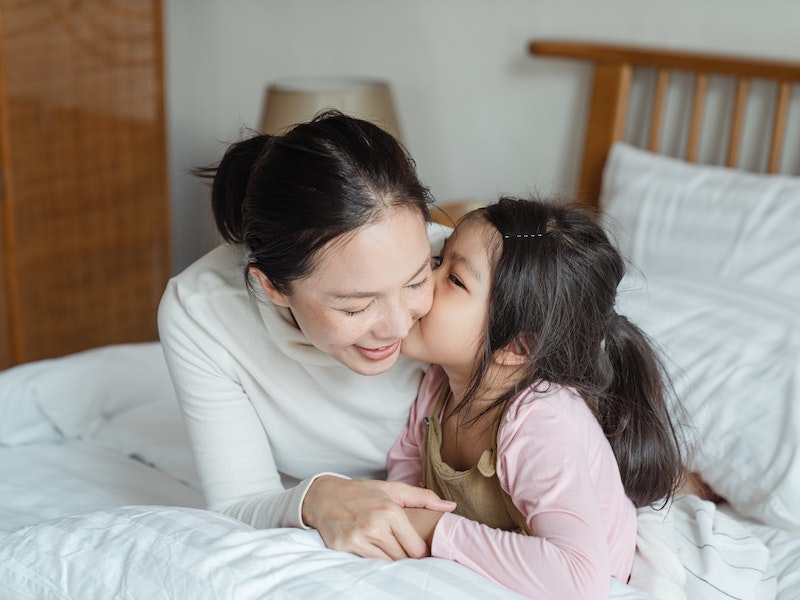 So if you don't know what to do on Mother's Day, we hope these 11 activities in Malaysia will spark some inspiration. Mum deserves the best and more, so make sure to plan ahead and make the necessary arrangements so you don't miss the opportunity to impress her. You won't just unlock a new skill together, you might even learn something new about each other along the way!
If a Mother's Day activity isn't enough, throw in a handmade Mother's Day card and an accompanying gift that will definitely put a smile on her face.
Cover photo courtesy of Ketut Subiyanto on Pexels.