It's always summer here in Malaysia, and we all know the heat can sometimes turn unbearable. If the air-conditioner is already on full blast, the next best thing to do is to cool yourself down from within. No, not by meditation (although that works too), but by having an icy cold treat! And you can do that without leaving the comfort of your own home. If that sounds tempting, try a homemade fruit ice cream or popsicle recipe with the kids. We've rounded up 11 that are wholesome, easy, and don't require the use of an ice cream maker.
Homemade

Fruit Ice Cream

Recipes

That Are Perfectly Creamy
These homemade fruit ice cream recipes are surprisingly rich and best served on a crispy cone.
Mango Blender Ice Cream
This simple homemade ice cream recipe only calls for four ingredients, which is why it's important to use good, ripe mango. To add texture, you can fold in some extra mango chunks at the end or serve them on the side.
Ingredients:
Baked Banana Ice Cream
Of all the homemade banana ice cream recipes we've seen, this one stands out because it includes an extra step to bake the bananas in the oven. This caramelises the bananas, making them sweeter and more intense in flavour. We're sure kids will relish this ice cream plain, but you can take it up a notch with some chopped chocolate or roasted pecans.
Ingredients:
Related: These Are The Best Banana Leaf Restaurants In KL & PJ
Strawberry Froyo Ice Cream
Thanks to Jamie Oliver's ingenuity, you can have a delicious fruit ice cream in minutes with zero wait time. Just be sure to pop the serving bowls in the freezer and get the toppings ready before you start. And hold back on the Pimm's if you're serving this to kids!
Ingredients:
Durian Ice Cream
We'd like to think that there are intrepid (and discerning) kids out there who love durian. If they happen to be yours, this is the only homemade fruit ice cream recipe you need.
Ingredients:
Avocado Pistachio Ice Cream (Vegan)
The buttery avocado fruit makes perfect sense in ice cream, and when paired with earthy pistachios? It's a match made in food heaven. What's even better is that this fruit ice cream recipe is easily adaptable for regular, keto, and vegan diets.
Ingredients:
3 large ripe avocados
¾ + ½ cup allulose or powdered sweetener of choice
¼ + 1½ cups whipping cream or coconut cream
1 + 1 tsp vanilla extract
1 tbsp lemon or lime juice
¼ tsp salt
1 cup chopped pistachios (optional: roast them briefly in the oven for extra nuttiness and crunch)
Homemade Fruit Popsicle Ice Cream Recipes That Are Wonderfully Refreshing
Got a popsicle mould at home? Put it to good use with these simple fruit popsicle ice cream recipes.
Watermelon Popsicle Ice Cream (Vegan)
How about making the watermelon a little more appealing to kids in popsicle form? It's a little extra, but it makes for a very refreshing treat on warm days.
Ingredients:
Blueberry Yoghurt Popsicle Ice Cream
As easy as it is beautiful, this is a homemade ice cream recipe that will be a hit with the kids and on the gram. If someone at home isn't a fan of blueberries, simply swap them out with other berries.
Ingredients:
Coconut Lime Popsicle Ice Cream (Vegan)
Now here's a cold and creamy treat that's both healthy and delicious for the family. Featuring lime, coconut milk, and avocado, one bite of this tropical popsicle will transport you to the beach.
Ingredients:
400ml coconut milk
1 medium ripe avocado
Juice of 2 limes
¼ cup maple syrup
Strawberry Cheesecake Popsicle Ice Cream
Strawberry cheesecake on a stick? Yes, please! This homemade ice cream recipe comes complete with a creamy cheesecake base, fresh strawberry puree, and crushed graham crackers. You won't even miss the real thing.
Ingredients:
Related: Cheesecakes, Ice Cream, And Doughnuts: 6 Easy AF Lotus Biscoff Recipes To Try Out At Home
Lemonade Popsicle Ice Cream (Vegan)
If you can make lemonade, you can make this popsicle. It's the perfect après–park snack that you can whip up before your family heads out. However, this recipe only makes four popsicles, so double the ingredients if you need to.
Ingredients:
½ cup lemon juice
1 cup water
¼ cup honey
1 tbsp lemon zest
Fresh mint and lemon slices
Dragon Fruit Potong Ice Cream
This traditional-style popsicle will bring on the nostalgia for Malaysians. It doesn't even require a mould to make because the frozen block of ice cream is cut into its distinctive rectangular shape. This method is why it's known locally as potong (meaning 'cut') ice cream. If you prefer local fruits, go for the equally delectable durian or mango version!
Ingredients:
Stay Cool With These Best Homemade Ice Cream And Popsicle Recipes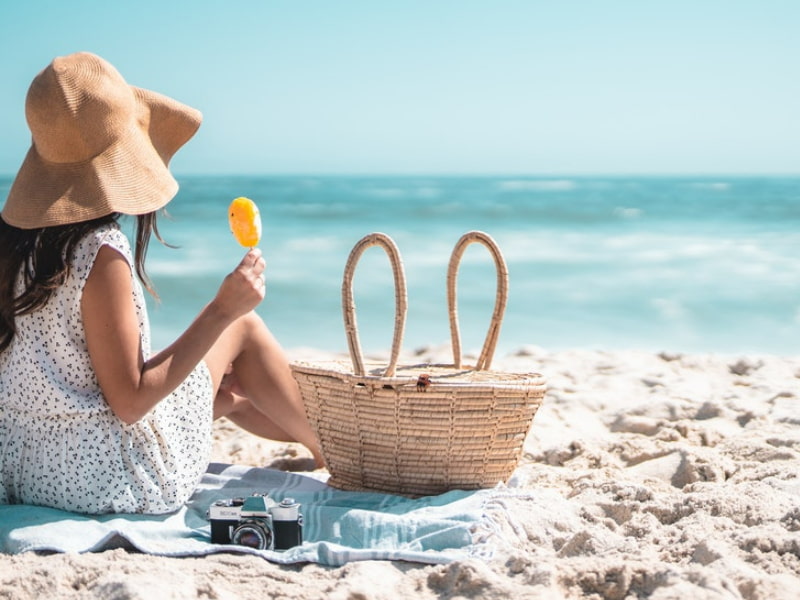 Creamy or refreshing, these fruit-based homemade ice cream recipes are soothing, delicious, and thirst-quenching on a hot day. So take your pick and get your kids involved in the process. They'll probably enjoy the end product even more! Who knows? You might actually find yourself making fewer trips to the ice cream shop.