So it's time that again. You're feeling bored with your current hair and itching for something new. Except, you also don't want to say goodbye to your long tresses but are still planning a trip to the salon anyway. Well, fear not, because we've compiled a list of nine long haircuts for women to help you freshen up your locks without compromising on their length. 
Long Haircuts For Women

To Try This Year
From the hottest female haircut trends in 2022 to the classic blunt bangs, here are some of the best long haircuts for women to try this year. 
Long Wolf Cut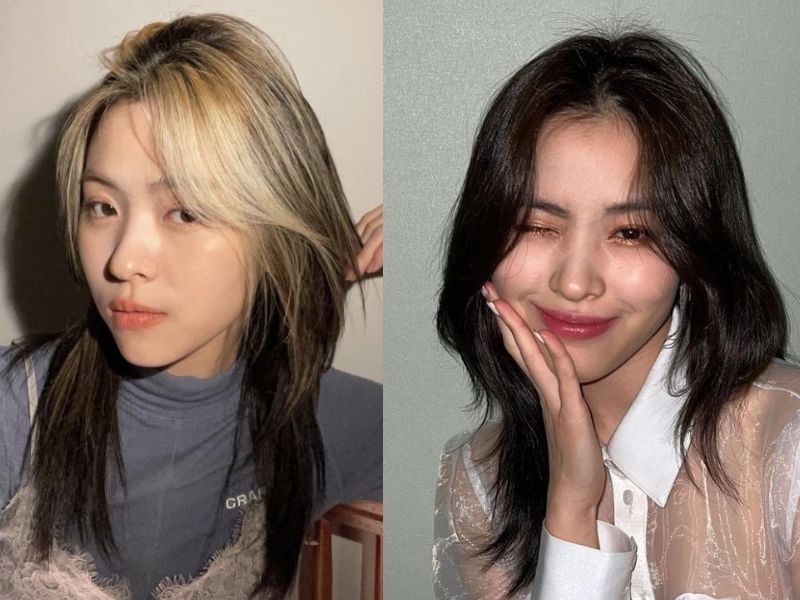 The wolf cut has been consistently one of the most popular female haircut trends in 2022. Consisting of choppy layers and tousled waves, this long haircut for women is a great way to add dimension to your tresses. You can even opt for a two-tone hair colour like Itzy's Ryujin to highlight your wild hairstyle. 
How to style: Apply heat protectant over your hair and section it into four parts. Use a flat iron to curl your front layers inwards and then curl outwards towards the ends. 
Video tutorial:
Related: TikTok's Biggest Hair Trends: 9 Ways To Style The Wolf Cut & The Shag
Long Shag Haircut
If volume is what you want, then the classic '70s shag haircut is for you. It has choppy, close-cropped layers and is usually paired with a prominent fringe or middle-parting to draw attention to your eyes. 
Styling Hack: Spray on texturising hairspray and plop a beanie on your head. Then use a hair dryer to blow your layers outwards. 
Video tutorial:
'90s Layers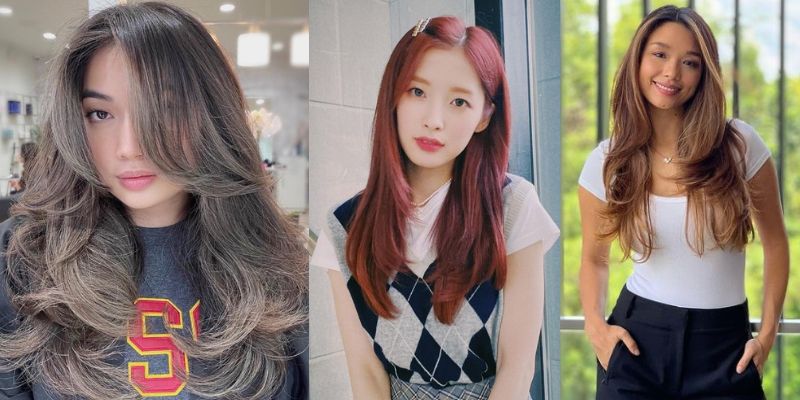 Since everything retro is making a comeback, it's no surprise that the '90s blowout is back bigger than ever as one of 2022's female haircut trends. As opposed to the "effortless" waves of the wolf cut and shag, the '90s layers are all about embracing the polished and glamourised look. 
How to style Marion Counter's hairstyle: Use a large brush blow-dryer to shape your curls and set them in place with hair rollers for longer-lasting results. 
Video tutorial:
@tiktokgod2000

Reply to @baarkkley 90's Blowout Hair Roller Tutorial??
How to style Arin's hairstyle: Curl your layers inwards with a flat iron or an automatic hairbrush curler. 
Video tutorial:
Long Layers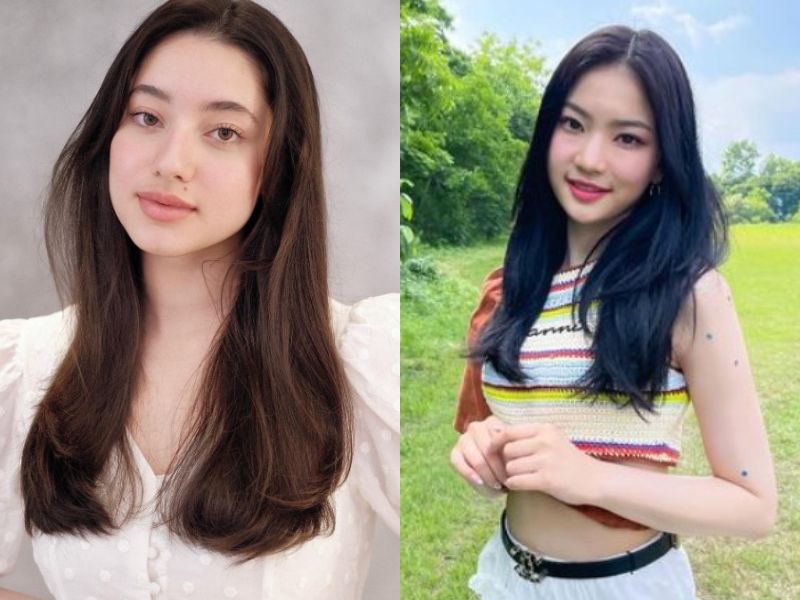 This long haircut is perfect for women who don't want to commit to a heavily layered or completely blunt look. Similar to the '90s layers, most of the layers are longer and are focused on the ends of the hair. The difference is that these long layers can also be a lot subtler and easily hidden from the rest of the locks. 
How to style: Blow-dry your hair and curl the ends inwards using a round brush. 
Long V-Shaped Hair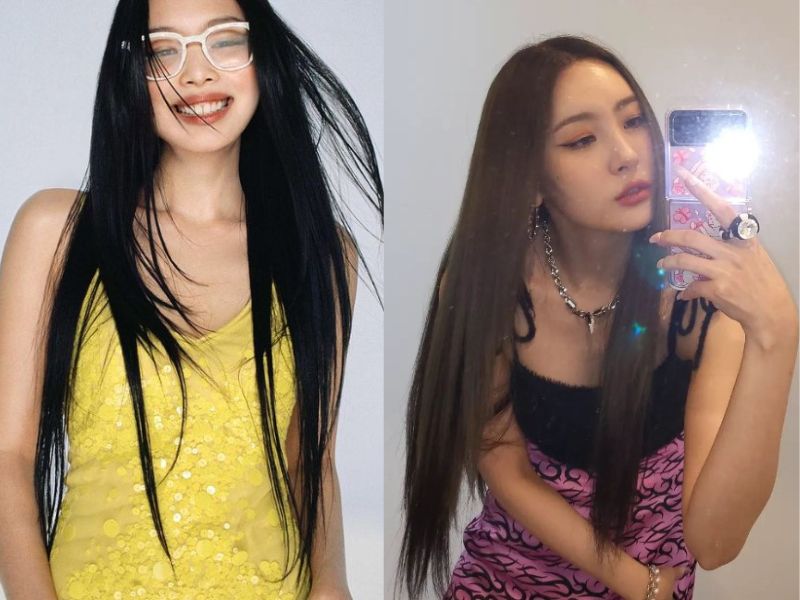 As its name suggests, V-shaped hair is cut at a sharp angle to form the shape of the letter 'V'. This haircut is ideal for women with long, thick hair, as it allows them to maintain their luscious locks without the extra weight. Plus, it can also give the illusion of a slimmer waist. 
How to style: Detangle your hair with a wide-toothed comb, apply some argan oil for hydration, and run your locks through with a flat iron. 
Long With Bangs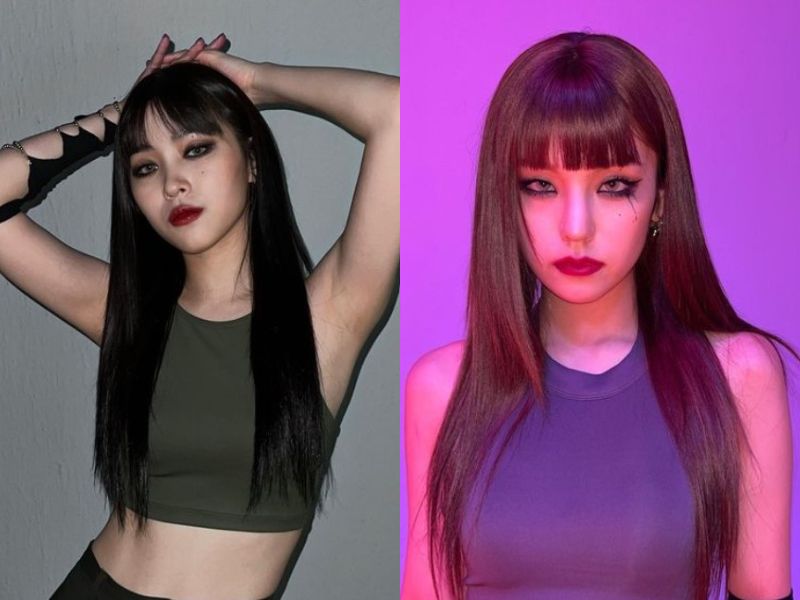 If you're looking for a bold change in your new haircut, you might as well take a chance with a blunt fringe. It instantly adds an edgier touch to your straight, long locks while highlighting your facial features. With this type of bangs, it's better to request a length that doesn't go past your eyebrows lest you want a fringe constantly poking you in the eye. 
How to style blunt bangs: Straighten your bangs with a mini flat iron for extra sleekness. 
Related: Fringe Guide: 10 Types Of Bangs For Every Face Shape
Long With Curtain Bangs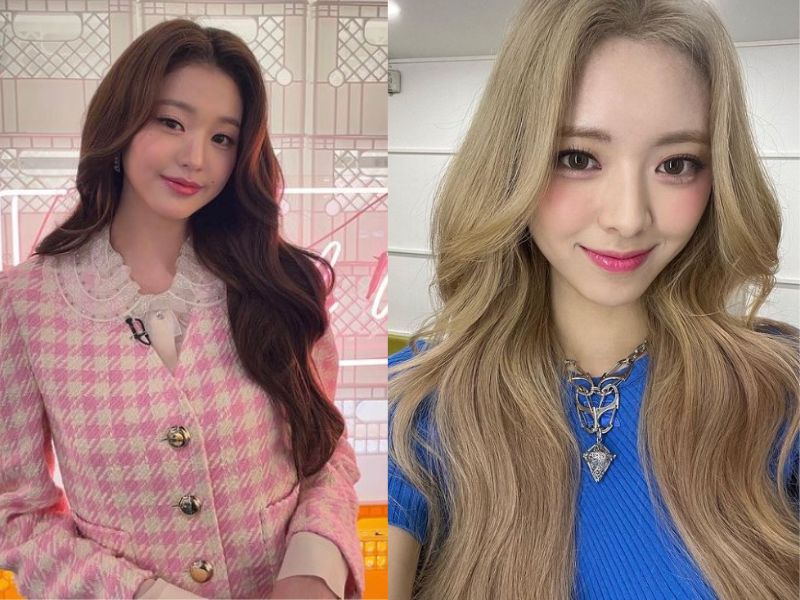 Not a huge fan of fuller bangs that cover your entire forehead? Then switch up your look with curtain bangs instead! This face-framing fringe pairs nicely with any long haircut for women and creates a more feminine and sophisticated vibe. Even more so, when they're styled with soft, S-shaped waves. 
How to style: Use a hair roller to curl your bangs upwards and secure them in place. As for the rest of your hair, simply curl your hair outwards with a curling iron or the Dyson Airwrap Multi-Styler for a more heat-friendly alternative. 
Related: These Are The Hottest Middle-Part Haircuts For Men & Women
Long With See-Through Bangs
Channel your K-pop or K-drama dreams by elevating your long locks with see-through bangs. They offer a softer alternative than most fringe types and feature thin, wispy strands that allow your forehead to peek through. For an effortless look, take cues from fromis_9's Seoyeon and style your bangs with loose waves and a half-updo. Otherwise, draw inspiration from STAYC Sieun's sleek tresses with curled ends for a neater look. 
How to style Seoyeon's hairstyle: Curl your bangs inwards with a flat iron or hair roller. For the waves, start shaping your hair by curling the ends inwards with a curling iron. Then curl the hair close to your face backwards. Meanwhile, the hair at the back should be curled forwards. 
Video tutorial:
Style Sieun's hairstyle: Curl the ends of your hair inwards with a curling iron or an automatic hairbrush curler to create bouncy C-shaped curls. 
Related: How To Style See-Through Bangs As Seen On K-Drama & K-Pop Celebs
Long With Side-Parting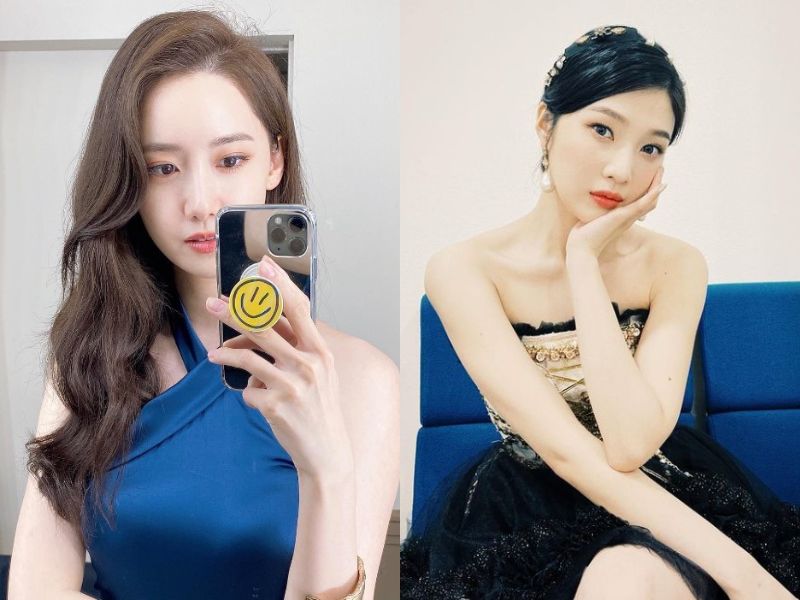 Not digging the middle parting on yourself because it's giving major Lord Farquaad vibes? Then side-bangs are the way to go! They add a more elegant touch to any long haircut for women and are incredibly flattering on those with round face shapes. 
How to style Joy's side bun: Use the tip of a rat-tail comb to create a deep side-parting. Apply hair mousse and then tie your hair into a low ponytail. Spritz on hairspray before rolling and twisting your ponytail until it forms a bun. 
Video tutorial:
Freshen Up Your Locks With These Trendy

Long Haircuts For Women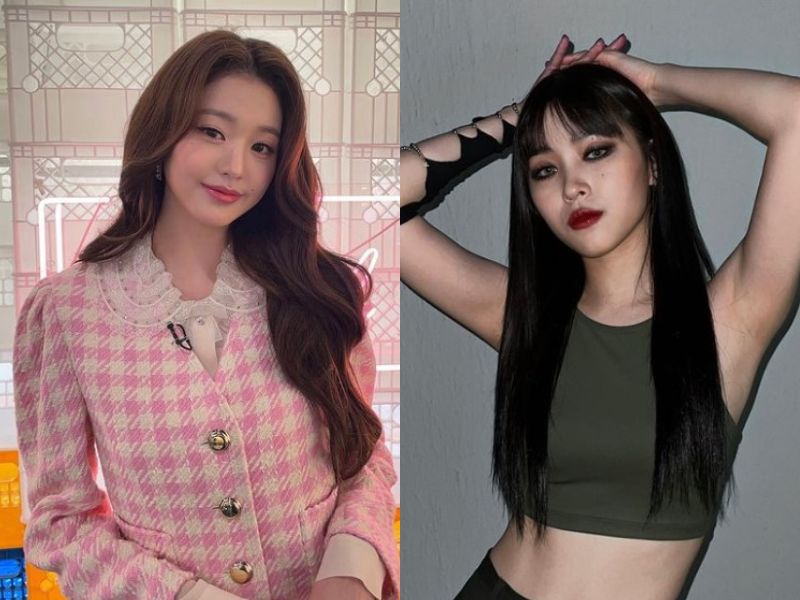 We hope these long haircuts for women have given you fresh new ideas to switch up your flowing locks. Ready to go for an even bigger chop? Then take the plunge with these short bob haircuts or maybe even go for a pixie cut if you're feeling especially daring. Otherwise, you could also opt for the nice middle-ground with these trendy Korean shoulder-length hair if you're still not ready for anything too extreme. 
Don't forget to head over to Beauty Carou-sale to stay up to date on all the latest beauty trends!