Apple Pay finally comes to Malaysia. It has taken Apple eight long years to bring the service to our shores since its inception in 2014. Many iPhone users in Malaysia would no doubt rejoice at the news as it adds more convenience to their day-to-day cashless transactions. For others, this may even be your first time hearing about Apple Pay. Obviously, you have questions, and we have answers. Read on to learn all you need to know about Apple Pay in Malaysia.
What Is Apple Pay And What Does It Do?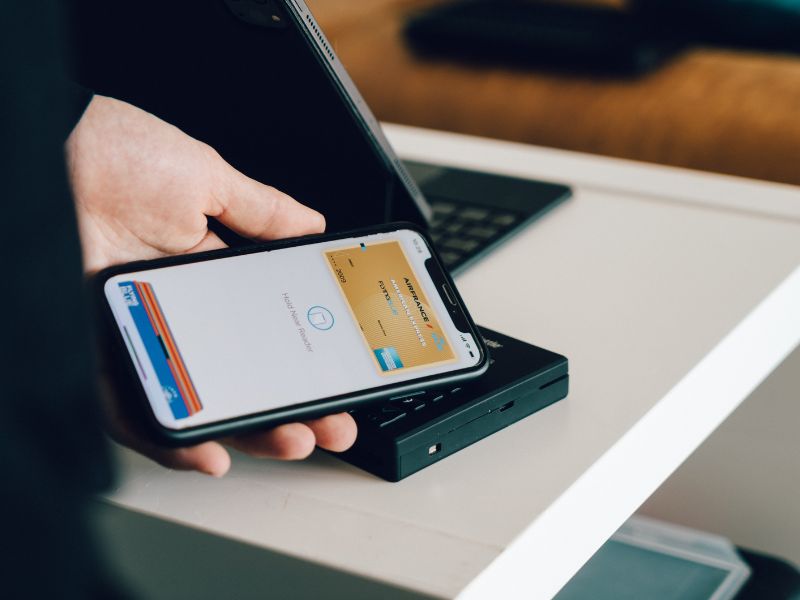 Apple Pay is a contactless payment service that is integrated with Apple devices such as the iPhone, iPad, Apple Watch, and Mac. It lets users store their credit and debit cards digitally on their Apple devices, enabling them to conveniently pay for purchases using the said devices instead of physical cards or cash.
Apple Pay has built-in top-notch privacy and security features to provide maximum protection to users' personal data. It doesn't keep transaction information that can be tied back to you. On top of that, your card number is never stored on your device or Apple servers. Apple Play uses a device-specific number and unique transaction code every time you make a purchase.
Paying with Apple Pay is a matter of tapping or holding your Apple device near a contactless payment terminal using near-field communication (NFC). Payment and two-factor authentication is passed via Face ID, Touch ID, PIN, or passcode. You can also use Apple Pay to make purchases on websites and in apps.
Is

Apple Pay Available In Malaysia

?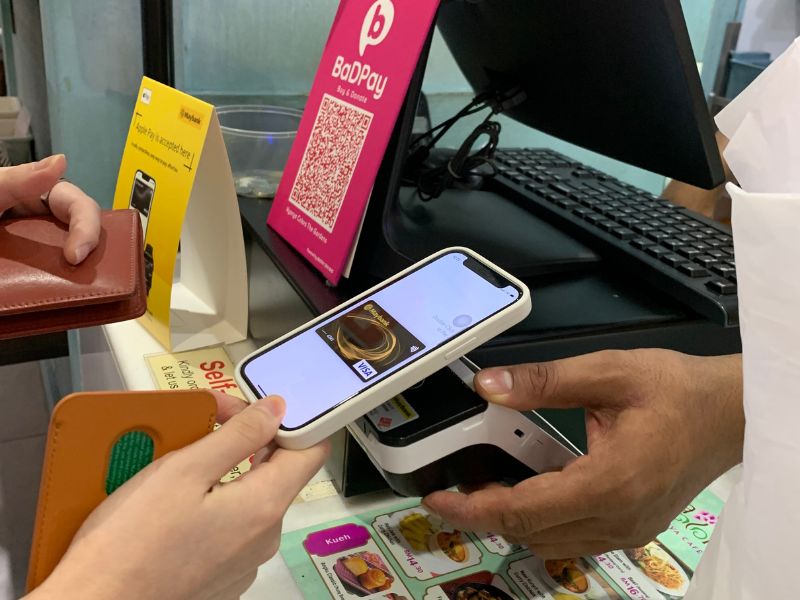 Yes, several local banks have started to support Apple Pay in Malaysia at launch. At the time of writing, Visa and Mastercard cards issued by Maybank (credit and debit), AmBank (credit only), and Standard Chartered (credit only) work with the service. You may try adding your credit or debit cards to your Apple Pay wallet (see section below). If successful, you can start using Apple Pay to make purchases with merchants and platforms that support contactless and online payment.
Is Apple Pay Free?
Yes, Apple Pay in Malaysia is completely free to use with no fees charged.
Which Apple Devices Are Compatible With Apple Pay?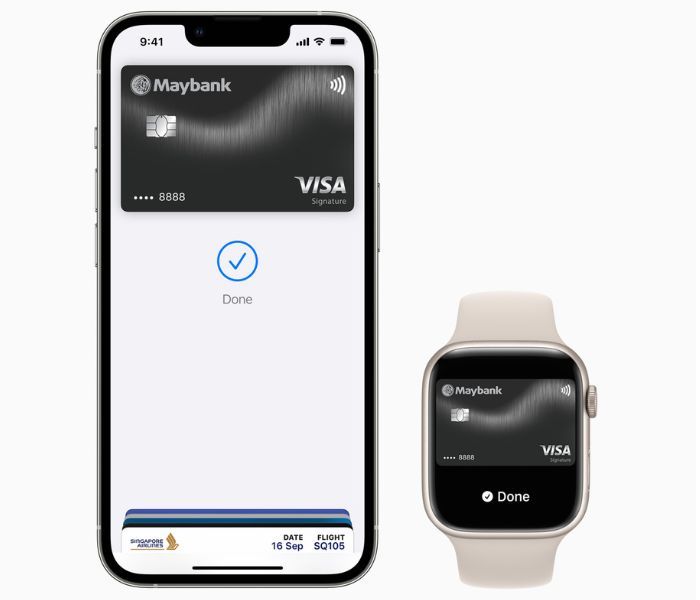 If you are using an iPhone or Apple Watch model released in the last several years, you are good to go. Apple Pay is supported on iPhone 6 and newer models, while all Apple Watch models—except for the original Apple Watch "Series 0"—are compatible. 
How Do I Activate

Apple Pay In Malaysia

?
To get started and set up Apple Pay, you will first need to add your cards to the Wallet app on your iPhone (and Apple Watch if you have one). 
How To Add Cards To Apple Pay Wallet On iPhone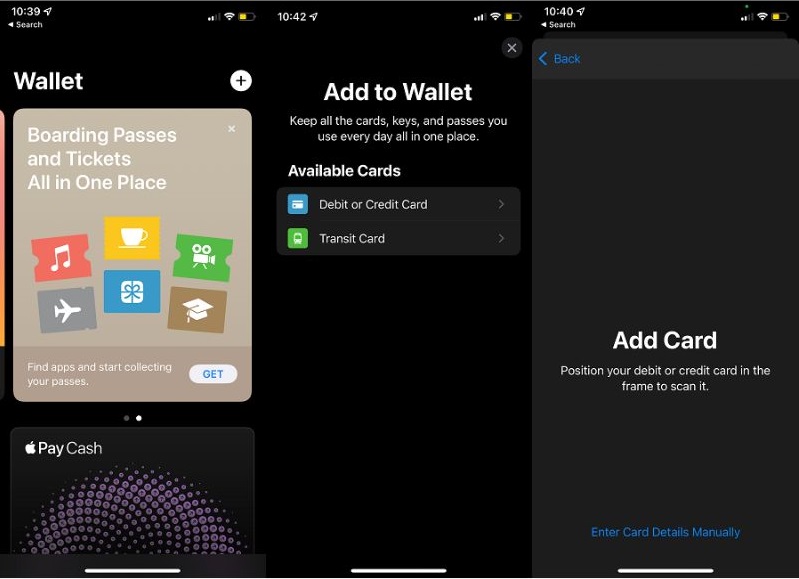 Launch the

Wallet

app.

Tap the

+

icon at the top right corner.

Select

Debit or Credit Card

.

Scan your card as prompted onscreen, or add your card details manually by selecting the option at the bottom of the display.

Follow the instructions given.

Done! (once your card is successfully verified)
To quickly bring up Apple Pay when you want to make a purchase in-store, press the power button on the right of your iPhone twice in quick succession. However, if you are using an older model with a fingerprint scanner, you will need to double-press the home button.
How To Add Cards To Apple Pay Wallet On Apple Watch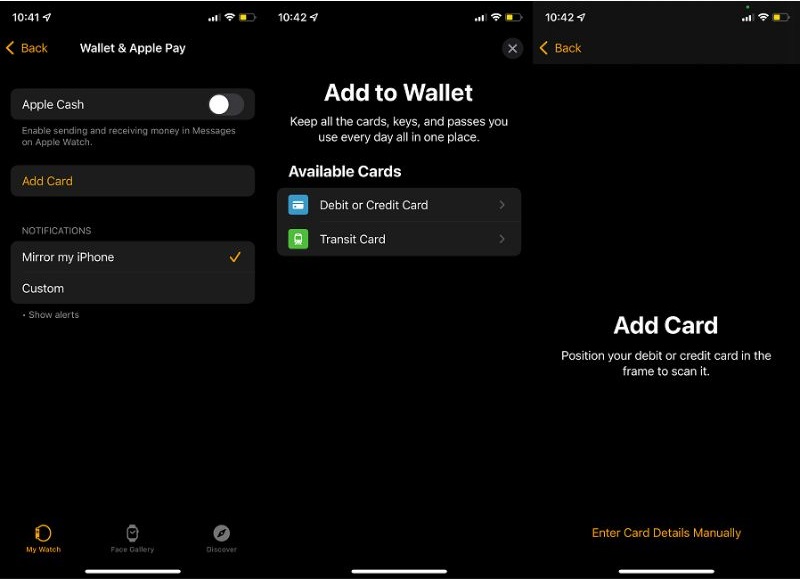 Open the

Watch

app on your iPhone.

Scroll down to find and select

Wallet & Apple Pay

Select

Add Card.

Select

Debit or Credit Card

.

If you have previously added cards to the Wallet app on your iPhone, they will be displayed in a list. Tap

Add

next to the card on the list that you wish to use on your Apple Watch.

Follow the instructions given.

Done! (once your card is successfully verified).
To quickly bring up Apple Pay when you want to make a purchase in-store, press the side cylindrical button on your Apple Watch twice in quick succession.
You Can Use Apple Pay To Make Online Purchases On Shopee Malaysia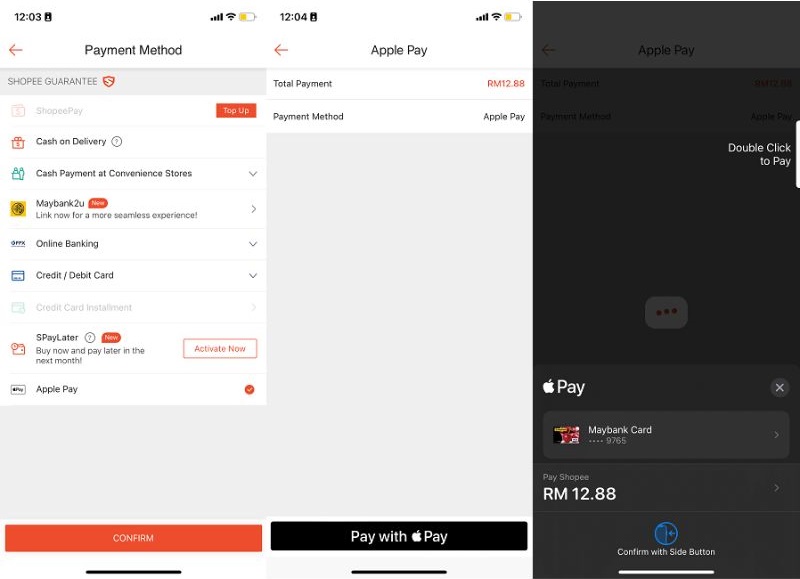 Besides making in-store purchases, Apple Pay can also be used on websites and apps. Shopee Malaysia is one of the first few local online marketplaces that support payments via Apple Pay. If you shop regularly on Shopee, Apple Pay is another great payment option if you mainly use your credit/debit card. It is faster (without needing to wait for the OTP), seamless, and not to mention, secure. Here's how to use Apple Pay in the Shopee Malaysia app.
Select the products you wish to purchase on your shopping cart, then press

Check Out

.

On the checkout page, open up

Payment Option.

Select

Apple Pay

from the list of options and press

Confirm

.

Back on the Checkout page, hit

Place Order

.

Press

Pay with Apple Pay

Double-press the side power button to confirm payment.

Done!
Use Apple Pay In Malaysia

For Faster And More Secure Contactless Payments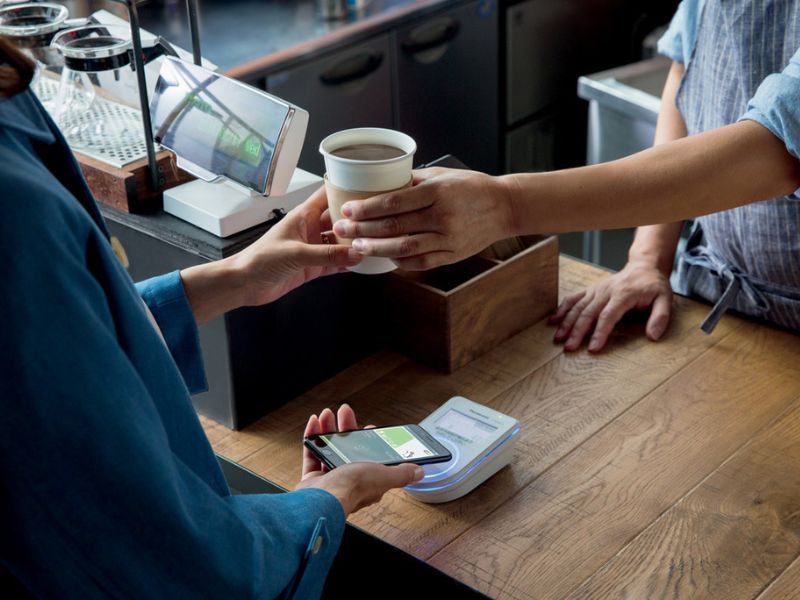 Apple Pay is the latest addition to the array of contactless payment methods in Malaysia. It bodes well for the national drive to go cashless with the wide adoption of e-wallets, on top of other device-specific payment services such as Samsung Pay and Huawei Pay. If you have a compatible device and credit/debit card, there are very few reasons not to use Apple Pay in Malaysia. Besides the speed, convenience, and security benefits, you can do some cool stuff, such as paying for your daily cuppa with your smartwatch!
Check out Tech Thursday for 1-day only lowest price, unbeatable deals, and extra 20% Coins Cashback every Thursday!