Skin barrier repair products may have been making the rounds on TikTok, but it's safe to say that these healing salves are here to stay. They're now an indispensable part of a beautyholic's skincare routine and go-tos for when the skin needs a little TLC. After all, the importance of keeping the skin barrier healthy, robust, and functioning optimally cannot be overstated. We spill the 101 on the skin barrier below, along with the best products in Malaysia to call on if your skin is signalling an SOS.
What Is The Skin Barrier?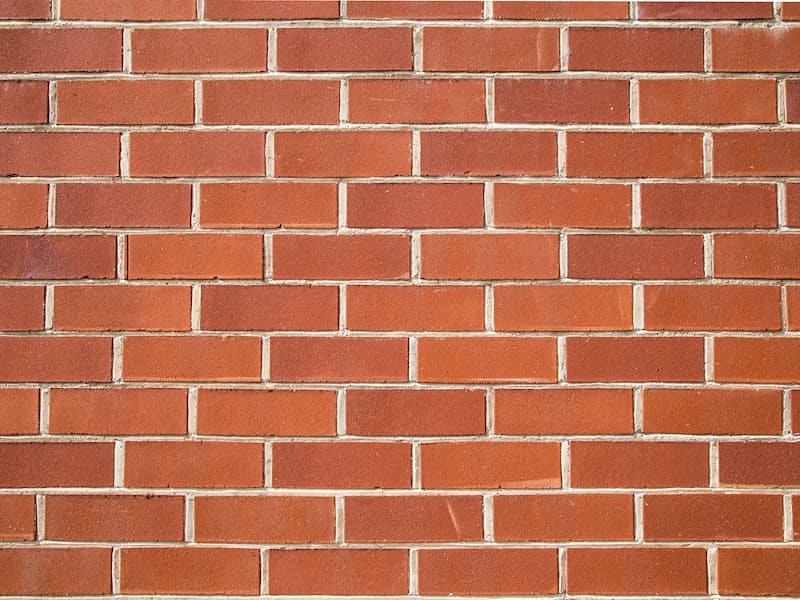 The skin is made up of three layers—the epidermis, dermis, and hypodermis, all of which vary in anatomy and function. The skin barrier, AKA the stratum corneum, is the uppermost layer of the skin, forming part of the epidermis. It's essentially what you see and know as skin.
On a cellular level, you can think of the skin barrier as a brick wall. It consists of skin cells, or bricks so to speak, that are bound together by mortar-like lipids. These skin cells contain keratin and natural moisturisers, while the lipid layer contains cholesterol, fatty acids, and ceramides. Together, they work as a protective barrier to keep out bacteria, germs, and other elements from entering or infecting the body.
How Do I Know If My Skin Barrier Is Damaged?
A damaged skin barrier is typically caused by external factors, such as an overly dry or humid environment, allergens, irritants, harsh chemicals, too much sun exposure, frequent use of topical steroids, over-exfoliation, or over-washing. But, it can also be genetic or a result of psychological distress. If your skin barrier isn't working as it should, you'll find yourself more vulnerable to the following symptoms:
Itchiness

Dry, scaly skin

Discoloured patches

Premature ageing, like dull skin and fine lines

Acne

Sensitive or inflamed areas

Bacterial, viral, or fungal skin infections.
What Ingredients Are Good To Repair The Skin Barrier?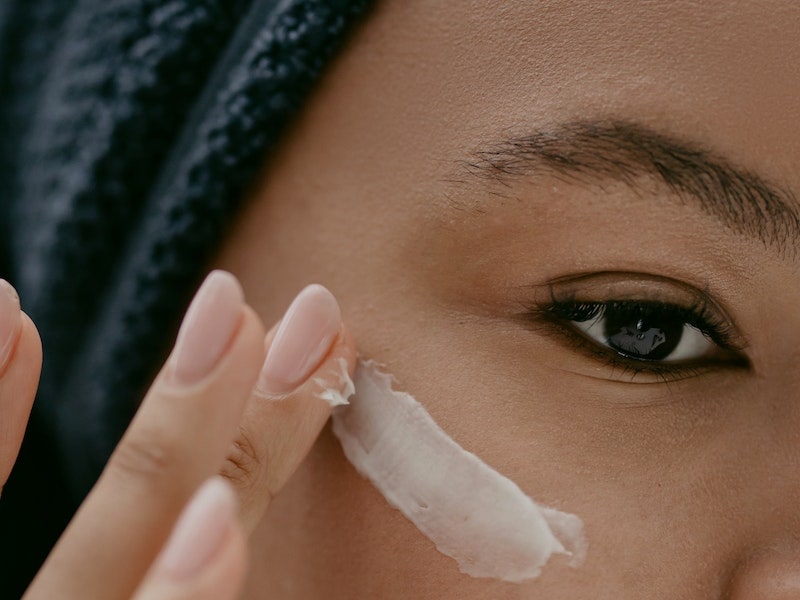 Skin barrier repair products serve a very specific purpose, and not all moisturisers and serums are formulated to do that. The very best ones commonly contain these nourishing ingredients:
To promote skin barrier restoration:

Ceramides

, free fatty acids,

niacinamide

To lock in moisture:

Hyaluronic acid

, glycerin, panthenol

To soothe inflamed or irritated skin:

Aloe vera

or calendula extract,

Centella asiatica
How Long Does It Take To Fully Repair Skin Barrier?
It may take a while for a broken skin barrier to fully heal, and that usually means three to four months before seeing positive results. It won't be easy, but be patient and give your skin barrier repair products time to work.
The Best

Skin Barrier Repair Products

In Malaysia
Take your pick from serums, gels, creams, and balms.
1. Skintific 5X Ceramide Barrier Repair Moisture Gel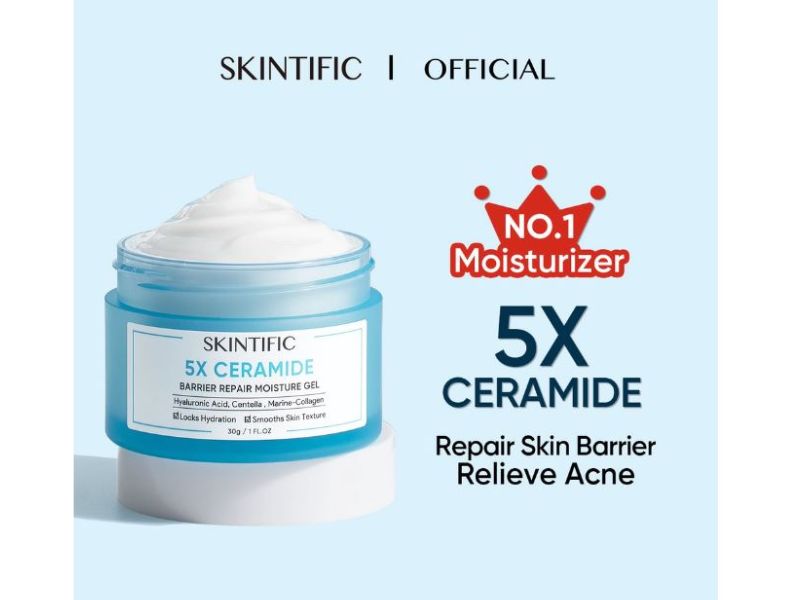 Skin types: All, especially oily or combination
Active ingredients: Ceramides, hyaluronic acid, Centella asiatica, marine collagen
If your broken skin barrier has led to acne, or a complexion that's constantly dry, red, or textured, the Skintific 5X Ceramide Gel is one of the best fixers in Malaysia. Its fortifying combination of five ceramides and hyaluronic acid helps revive the natural skin barrier and retain moisture. But that's not all. The refreshing gel also contains Centella asiatica to calm the skin and combat blemishes, as well as marine collagen to fight signs of ageing.
2. La Roche-Posay Cicaplast Baume B5+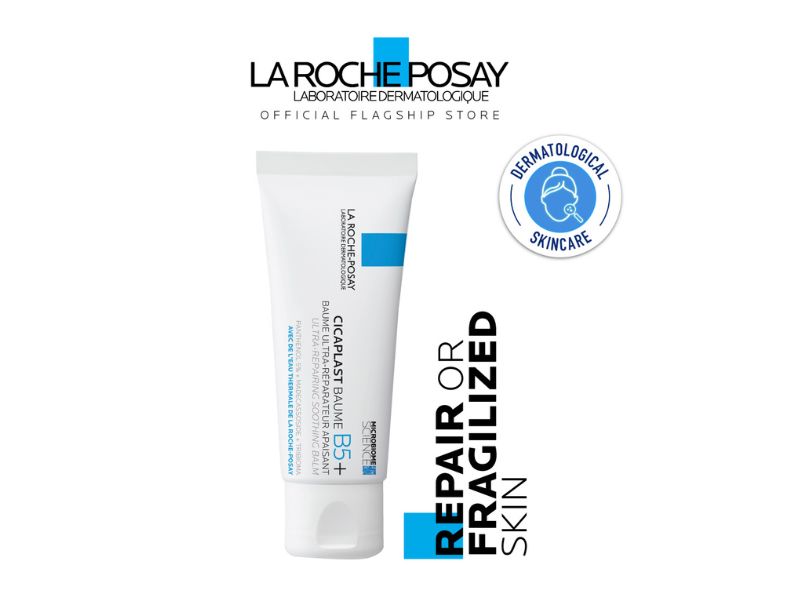 Skin types: Sensitive, very dry, or irritated
Active ingredients: Madecassoside, panthenol, glycerin
La Roche Posay's Cicaplast Baume B5+ is a multipurpose skin barrier repair product in every sense of the word. It's suitable for all ages and safe to use on the body, face, and lips. This versatile formula is enriched with madecassoside, a compound derived from the Centella asiatica plant that's rich in skin barrier-friendly fatty and amino acids. It's also helped by panthenol and glycerin, which provide instant relief to parched skin and visibly irritated areas.
Related: Kahi Multi Balm & Other Multi-Purpose Skincare Products For The Minimalist
3. Ceradan Skin Barrier Repair Cream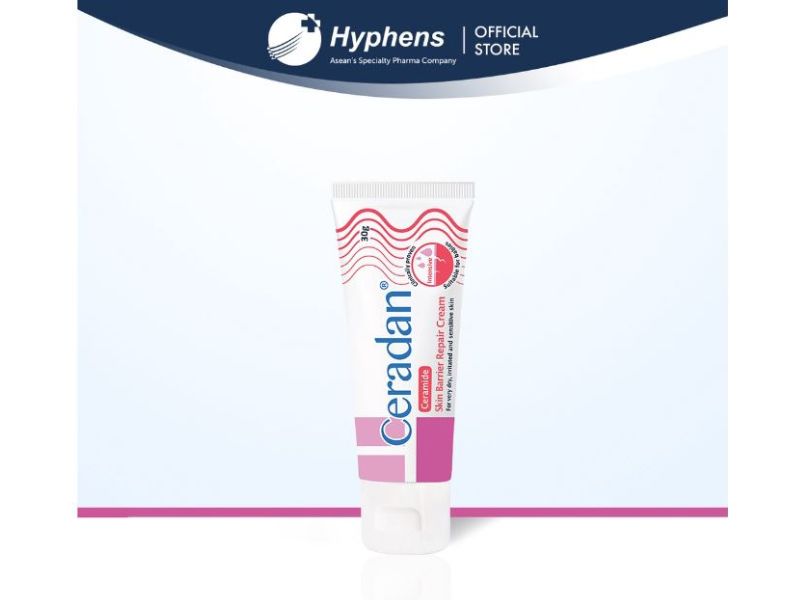 Skin types: Dry, sensitive, irritated
Active ingredients: Ceramide, cholesterol, free fatty acids
The Ceradan Skin Barrier Repair Cream is a moisturiser that possesses all three essential skin barrier repair ingredients—ceramide, cholesterol, and free fatty acids. If you recall, they make up the skin barrier's all-important lipid layer. Clinically proven to rebuild compromised skin barriers, and relieve itchiness and dryness, this cream can be used anywhere on the body by babies, kids, and adults alike. But for a more comprehensive skincare routine, the brand also carries a ceramide-based cleanser, body wash, and hand sanitiser that will care for your skin barrier every step of the way.
4. Dermalogica Barrier Repair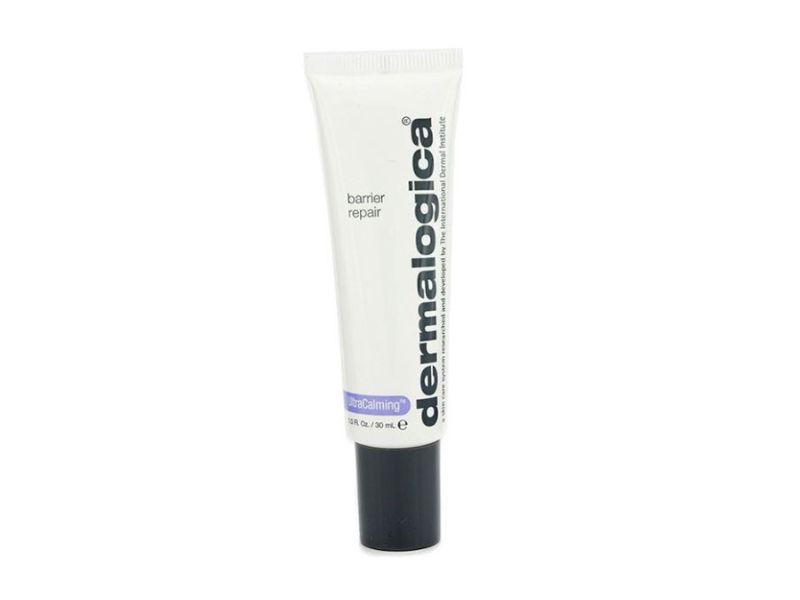 Skin types: All
Active ingredients: Oat, evening primrose oil, borage seed oil, vitamins C and E
Dermalogica's waterless moisturiser for skin barrier repair is for the beauty junkie who can't do without makeup. The velvety gel-cream creates a smooth, even base so makeup goes on flawlessly. More importantly, it helps improve sensitised skin, and soothe discomfort and itching through a calming complex of oats and botanical actives. It also reinforces the skin barrier's lipid layer with evening primrose oil, borage seed oil, and silicones, while vitamins C and E combat free radicals that cause premature ageing.
5. Krave Beauty Great Barrier Relief Serum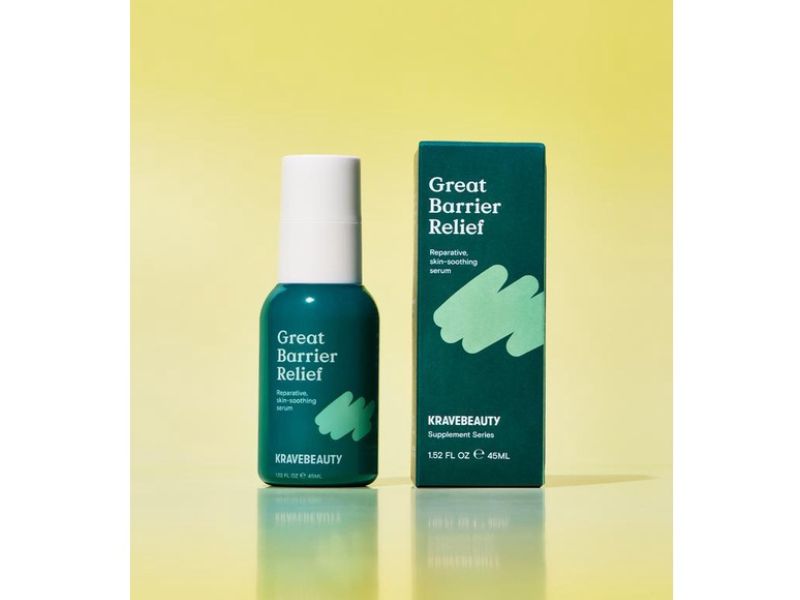 Skin types: All
Active ingredients: Tamanu oil, niacinamide, ceramide
Reach for the Krave Beauty Great Barrier Relief serum if you're looking for a skin barrier repair product that's formulated with versatility in mind. The all-rounder works as a daily serum, moisturiser, or acne spot treatment thanks to a handful of reparative ingredients. Ceramides help replenish the fatty building blocks of the skin barrier, whereas niacinamide clears breakouts and fades discolouration. In addition, a blend of nourishing oils calms irritations and redness without imposing excessive shine.
6. Biotherm Cera Repair Barrier Cream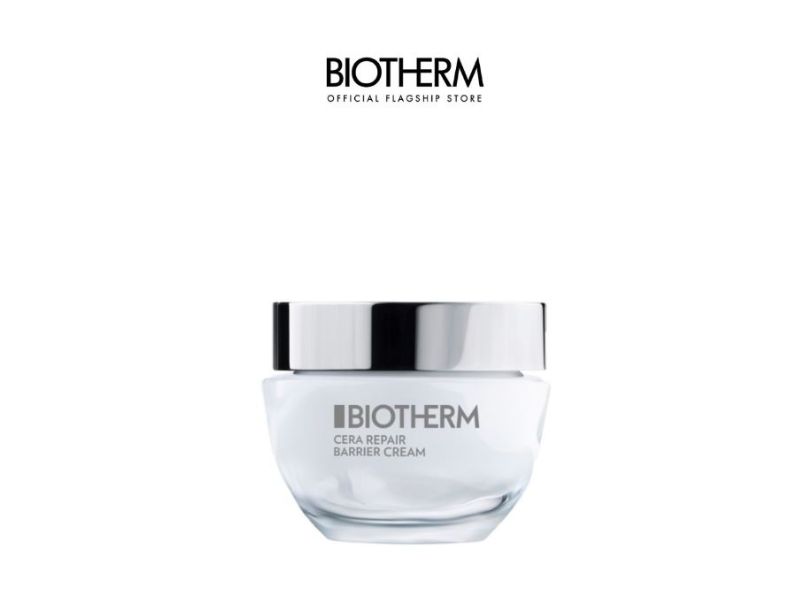 Skin types: Sensitive skin
Active ingredients: Life Plankton, ceramide
For a moisturiser for skin barrier repair that's lightweight and breathable, there's the Biotherm Cera Repair Barrier Cream. Formulated with ceramides, the ultra-thin cream coats the skin lightly to protect it from transepidermal water loss. It also leverages on the power of Biotherm's Life Plankton probiotic, which stimulates skin regeneration, and keeps skin smooth and hydrated.
7. Paula's Choice Resist Barrier Repair Moisturiser With Retinol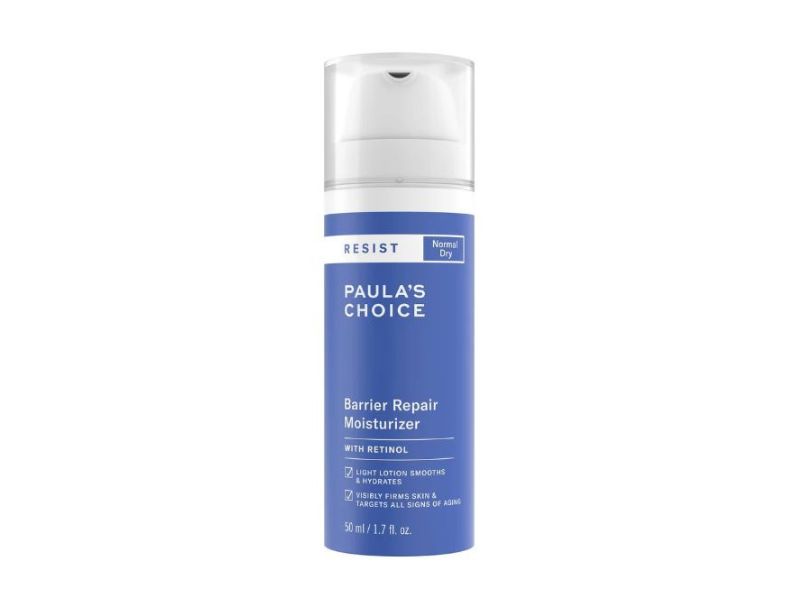 Skin types: Normal to dry skin
Active ingredients: Retinol, peptide, ceramide, squalane
Like most skin barrier repair products in Malaysia, this Paula's Choice moisturiser also works double duty to firm up the skin and target signs of ageing. But what's different is that it incorporates the holy grail of anti-ageing, retinol, in its formulation. (It's very low-strength, so you're not likely to experience any serious purging.) Of course, the fragrance-free moisturiser also nurtures damaged barriers through skin-renewing ingredients like peptides and ceramides, as well as the hydrating squalane.
Related: From Niacinamide To Retinol, Here Are Powerful Anti-Ageing Skincare Ingredients You Wish You Knew Sooner
8. Rovectin Official Skin Essentials Barrier Repair Face & Body Cream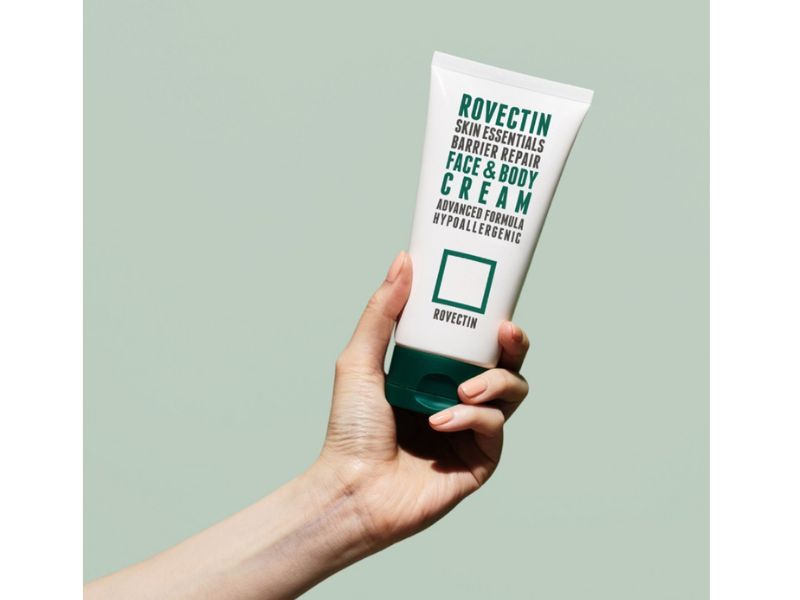 Skin types: All
Active ingredients: Glycerin, panthenol, ceramide, plant-based oils and extracts
Into clean skincare brands only? Then let the 100% vegan Rovectin Skin Essentials Barrier Repair Cream become your first line of defence against dryness and skin barrier deterioration. Gentle but ultra-hydrating, this body and face cream is made with natural moisturisers and potent antioxidants that heal your skin from the inside out so it's safeguarded from future skin damage.
9. Kiehl's Vital Skin-Strengthening Super Serum
Skin types: All
Active ingredients: Hyaluronic acid, proprietary Adaptogenic Herbal Complex
Prefer a silky serum to a creamy moisturiser for skin barrier repair? Try Kiehl's Super Serum to boost your skin's resilience. With hyaluronic acid and Kiehl's Adaptogenic Herbal Complex, the serum deeply penetrates the surface layer of the skin to fortify the skin barrier and protect against stressors like sun exposure, pollution, stress, and lack of sleep. All this hydration also plumps the skin, reducing fine lines and promoting glowing skin along the way.
10. Illiyoon Ceramide Ato Soothing Gel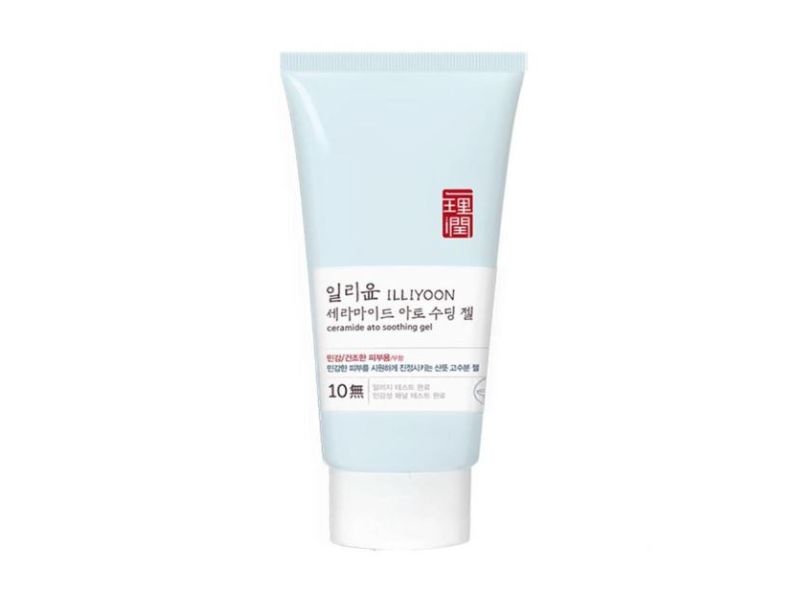 Skin type: All, especially sensitive
Active ingredients: Glycerin, squalane, ceramide
Considering that it comes in a sizeable 175ml tube and costs only RM46, we'd say that the Illiyoon Ceramide Ato Soothing Gel is a steal for the results it delivers. This hypoallergenic skin barrier repair product has a short ingredient list—perfect for sensitive skin—which includes skin barrier non-negotiables like fermented ceramide and amino acids. Both work together to provide long-lasting hydration and soothe unpredictable flare-ups on delicate skin.
Say Hello To A Healthier Complexion

With These Best Skin Barrier

Repair Products

In Malaysia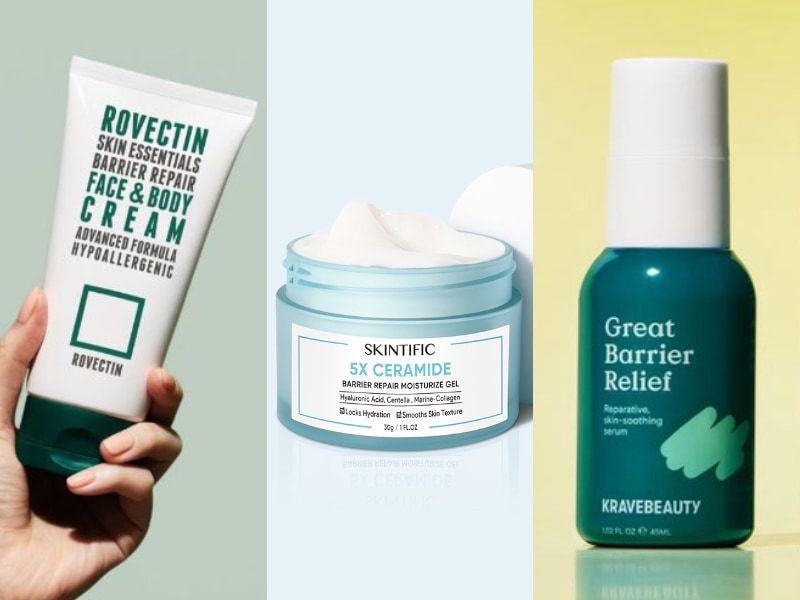 Whether your skin has been exposed to harsh environments or you've simply dried it out from experimenting with one too many products, a broken skin barrier paves the way for even more sensitive skin down the road. Thankfully, any of these best skin barrier repair products in Malaysia is a great first step to nursing your skin back to its normal, healthy state!
For more skin barrier-friendly options, check out our guides on the best ceramide and hyaluronic acid skincare products. And don't forget to head to the Shopee Health And Beauty Hub for unbeatable deals and discounts on personal care items.
Cover photo courtesy of rovectinmy.os, SKINTIFIC Official Shop, and ddushop.my on Shopee.