Whether you want to remedy parched skin, alleviate respiratory problems, or ease the common cold, the humidifier is a simple but mighty appliance that can help with it all. The best humidifiers in Malaysia are ones that chug away discreetly in the background, creating a comfortable indoor humidity level that soothes the skin and helps you breathe better. And they should do so without turning your room dank or giving you too much trouble maintaining them. Ahead, we discuss the merits of using a humidifier and the best models you can buy in Malaysia for improved air quality at home.
Is It Good To Sleep With A Humidifier?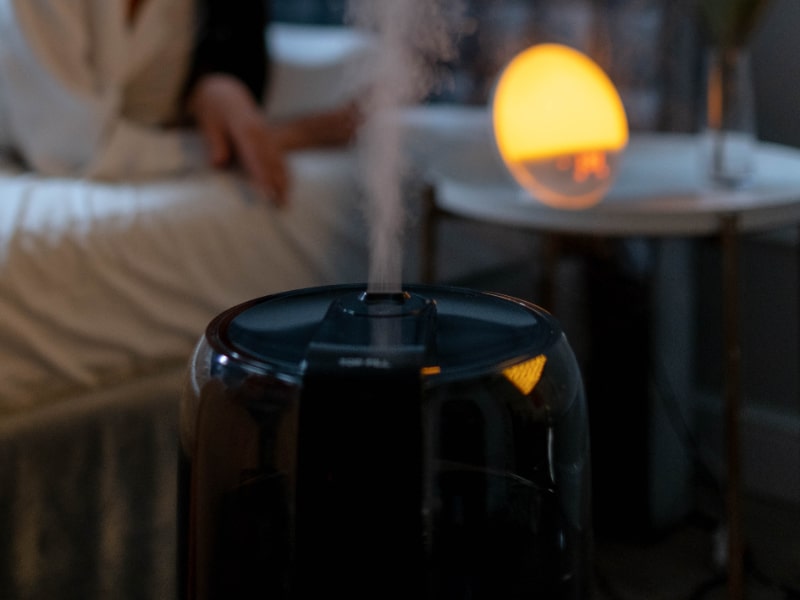 The short answer is, yes. It's good to sleep with a humidifier if you're struggling with dry skin, sinus problems, bloody noses, or cracked lips. The water vapour from a humidifier can help soothe these discomforts caused by dry indoor air, and even offer relief when you're down with a cold or suffering from a stuffy nose.
But wait a minute—is it possible to have dry indoor air in a humid country like Malaysia? Yes, if your air conditioner is perpetually cranked up! Air conditioners dehumidify the air to some extent, as it cools the room. And the drier air can cause moisture to evaporate from the skin and respiratory symptoms to worsen over time. It's a catch-22, but introducing a humidifier in your home can help add moisture back to the air and counteract these problems.
Breathe Easy With These

Best Humidifiers

In

Malaysia
Rest assured, they last through the night so you don't have to wake up for a refill.
1. Levoit Classic 300S Ultrasonic Smart Humidifier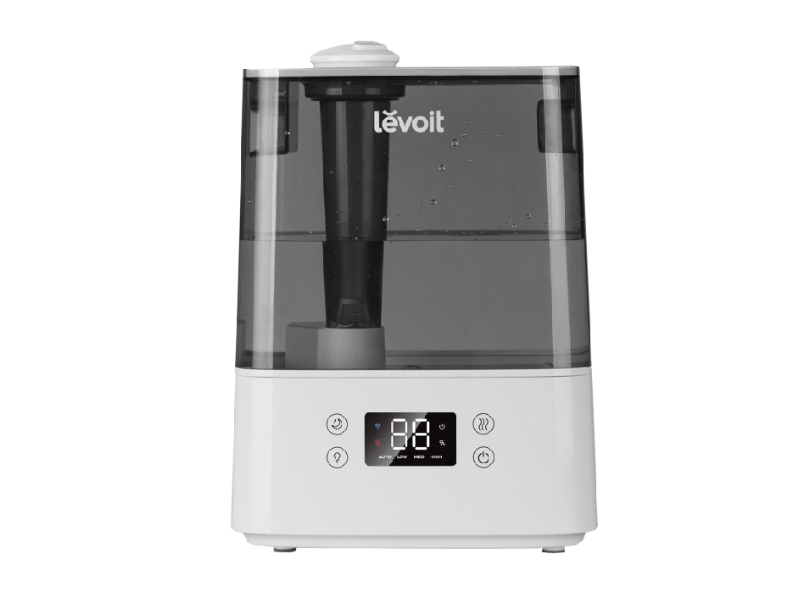 Capacity: 6L
Room size: 215 to 505 sq ft
Runtime: 60 hours on low-mist setting
The powerful Levoit Classic 300S is arguably one of the best humidifiers in Malaysia for larger rooms. The top-filling device holds 6L of water, with smart-home capabilities that prevent it from over-humidifying the room. Yes, you'll need to pull up the app to make full use of its features (e.g. creating custom schedules, connecting to voice assistants), but the four touch buttons on the machine are just as easy to navigate in a pinch. There's also a thoughtful night light function, which adds a comforting glow to your room while you sleep. 
2. Deroma M535 Air Humidifier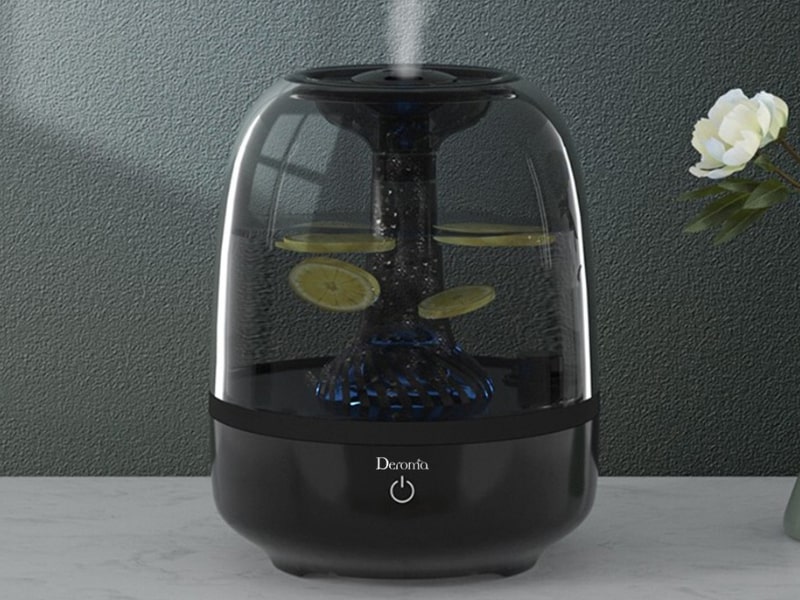 Capacity: 4L
Room size: 108 to 215 sq ft
Runtime: 15 hours
If the silhouette of the Deroma M535 feels familiar to you, that's because it takes after a certain Harman Kardon speaker. Not that we're complaining—that just means it'll fit right in a modern home. Its features are just as attractive. The top-filling tank loads up on water easily, and dispenses clean vapour thanks to the built-in stone filter and UV steriliser hidden in the base. With only a single power button to cycle through different settings, it's remarkably uncomplicated and straightforward to use.
3. OSIM uMist Dream Humidifier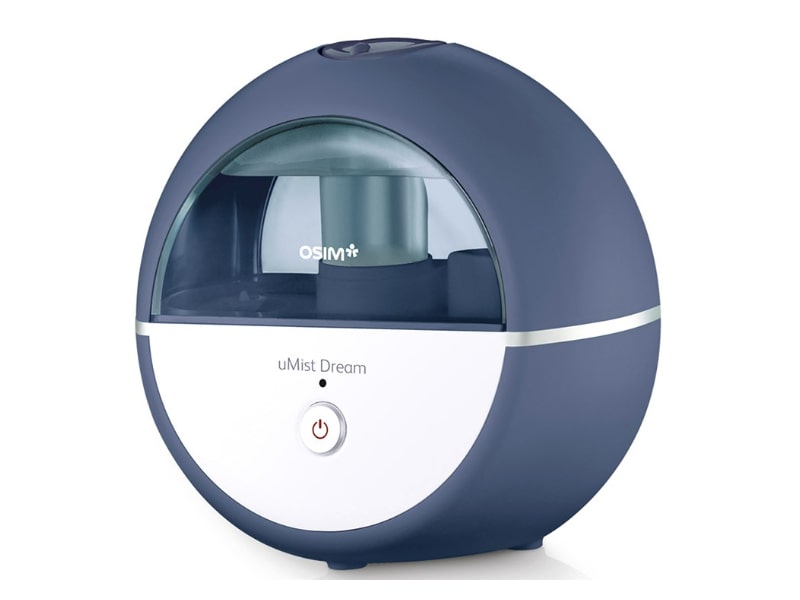 Capacity: 1.5L
Room size: NA
Runtime: 8 hours
Owing to its compact size, the OSIM uMist Dream makes for one of the best bedside humidifiers in Malaysia. Like most devices of its kind, it uses ultrasonic sound waves to break up water into extremely fine mist, maintaining ample moisture levels and optimal breathing conditions so you can sleep through the night. The humidifier's swivel nozzle allows you to direct mist flow towards any direction, while an LED indicator lets you know when a refill is due.
Related: Can't Sleep Because Of Back Pain? These Mattresses In Malaysia Will Help 
4. Deerma F600 Air Humidifier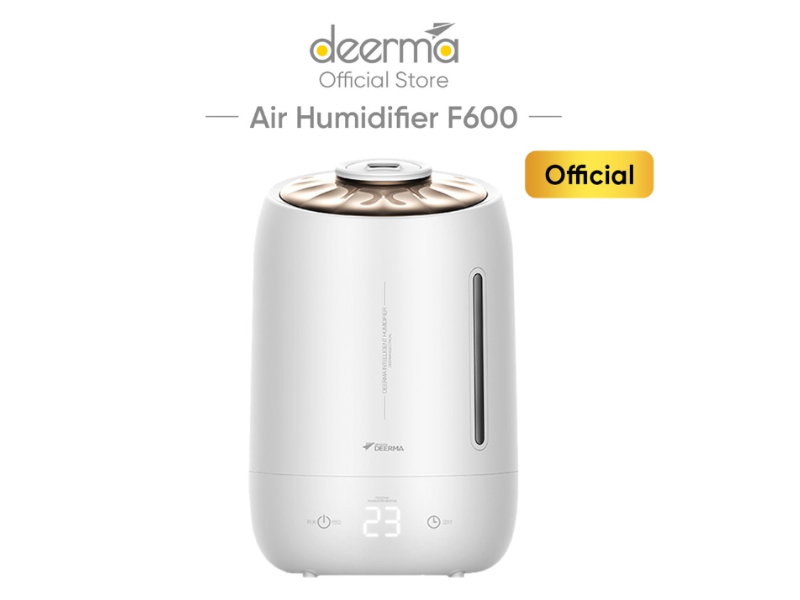 Capacity: 5L
Room size: 269 to 323 sq ft
Runtime: 15 hours
For clean, cool mist that lasts well over 12 hours, the Deerma F600 Air Humidifier is among the best picks in Malaysia. Operating on three modes, the low-noise device comes with a timer function that allows you to limit humidifying hours and a digital display that reflects ambient temperature in real-time. A supercharged turbine ensures quick and even mist dispersal in fairly large rooms. And if you're worried about air quality, the Deerma F600 is outfitted with a washable filter that traps harmful gas molecules before vapour is diffused.
5. Xiaomi Mijia Sterilising Humidifier 2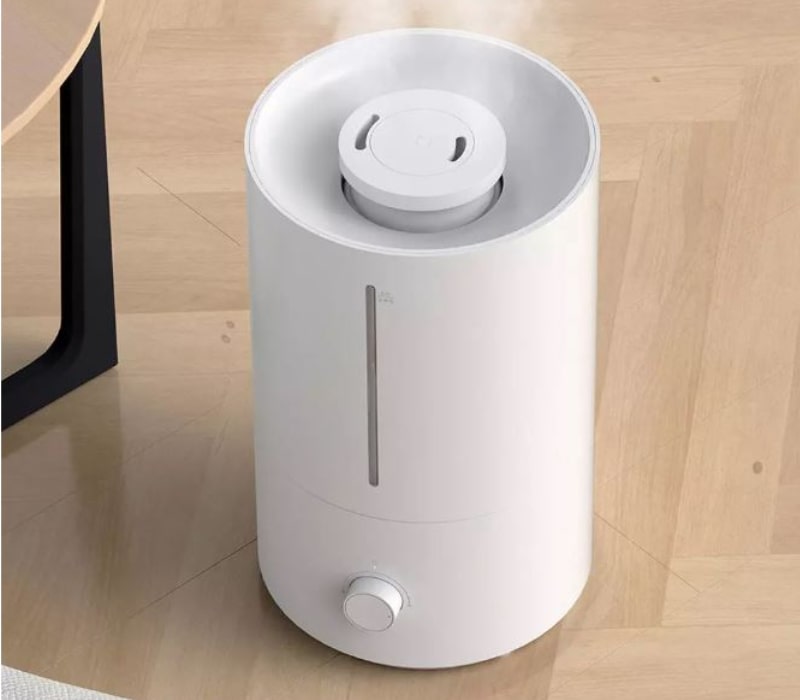 Capacity: 4.5L
Room size: NA
Runtime: 13 hours
The Xiaomi Mijia Sterilising Humidifier 2 is great for those who want a smart device that's minimalist and reliable. It pairs easily with the Mi Home App (iOS, Android) for remote adjustments, and the top-filling design makes adding water a breeze. It also disperses a higher mist volume than most humidifiers through a rotating double-vented knob at the top. Other noteworthy features include the over-humidity protection that recalibrates the device if the room gets a little too dense and the UV-C steriliser that ensures vapour quality isn't compromised. 
6. KONKA 4L Air Humidifier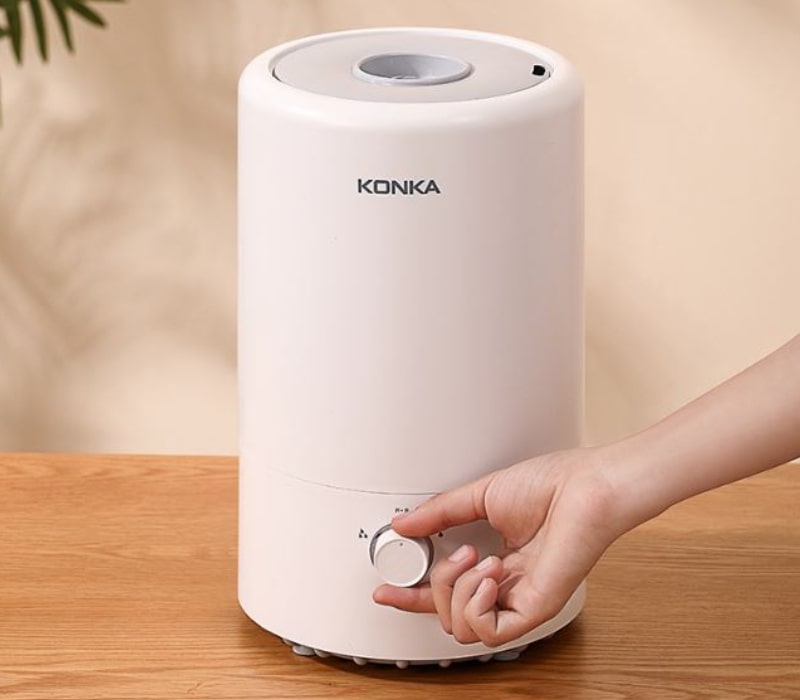 Capacity: 4L
Room size: NA
Runtime: 16 hours
Part humidifier, part diffuser, this Konka device's versatility is what makes it one of the best-selling humidifiers in Malaysia. The base of the humidifier houses a small groove to drop essential oil in, and once the tank is filled up with water, aromatic vapour starts puffing out of the nozzle. You could, of course, do away with essential oils and use the humidifier as is. The control knob offers two modes of misting—low and high—and an indicator light signals when water supply is low. Elegant and unobtrusive, this cylindrical humidifier is a match for minimalist homes.
Keep These Tips In Mind When You Use The

Best Humidifier In Malaysia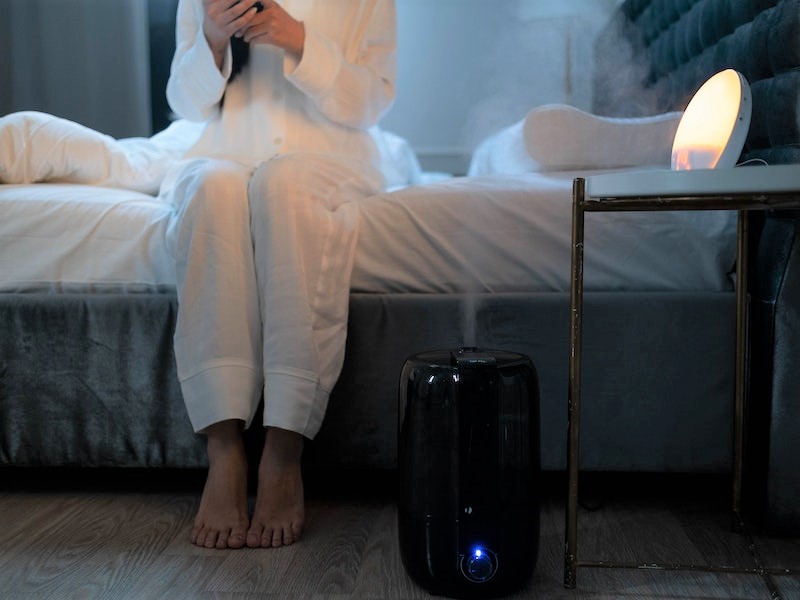 As with most appliances, there are inherent risks to using the best humidifier in Malaysia too. It's only a matter of how you use and maintain the humidifier to ensure it works as it should. 
Remember to keep the humidity levels in check if you're new to using a humidifier. Damp curtains and pillows or condensation build-up on windows are signs that your device is cranked up too high. A humidity level between 30% to 50% is typically ideal. Furthermore, a dirty humidifier can breed mould and bacteria—and therefore introduce allergens to the air—so the base and tank should be cleaned regularly. Pro tip: Add a tablespoon or two of distilled white vinegar to a full tank of water, swish it around, then let it sit for 30 minutes to disinfect. If you have asthma or allergies, we recommend consulting your doctor before using a humidifier.
Looking for an air purifier instead? Check out our round-up of the best models to buy in Malaysia. Hoping to cool down the house? These portable air conditioners will do the trick. Don't miss out on unbeatable deals, discount vouchers, and cashback offers on home appliances when you shop at the Shopee Electronic Zone!