Glycolic acid toners reign supreme among beauty enthusiasts and they have quickly become a must-have in everyone's beauty bag. This powerhouse ingredient is also a widely-used Alpha Hydroxy Acid (AHA) (besides lactic acid) and is derived from sugar canes, grapes, or pineapples. When infused with toners, it creates a no-nonsense formula that exfoliates skin to enhance glow, even out discolouration, promotes cell turnover, and brightens skin all in one go. If you're dealing with all sorts of skin problems, fear not as we will walk you through everything you should know about glycolic acid toners.
What Is Toner Used For? 
A toner is used to gently refresh your skin without stripping off and jeopardising its barrier, regardless of what your skin type is. It preps your skin so it's ready to absorb all the goodness from your skincare products.
Can You Use Glycolic Acid Toner Every Day?
Yes, you can use lower concentration glycolic acid toner every day. But, you may want to use it every alternate day if you have sensitive skin to avoid over-exfoliating. Also, do not apply glycolic acid toner or any glycolic acid skincare products on damp skin as it leads to irritation.
What Is The Highest Percentage Of Glycolic Acid?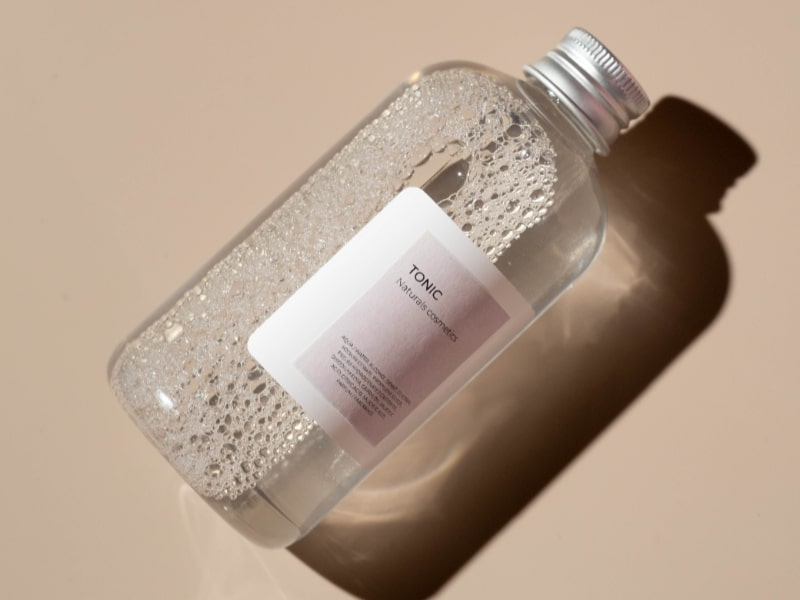 Glycolic Acid or AHA is highly effective at 8% to 10% concentrations. You're advised to start at lower than 8% if you're a newbie. 
Is Glycolic Acid A Good Toner?
Glycolic Acid toner is a terrific chemical exfoliator. This potent exfoliating acid makes it super good at treating common skin problems like signs of ageing, uneven skin texture, hyperpigmentation, and mild acne.
Here Are The Best

Glycolic Acid Toners

That Will Make Your Skin Better Than Ever 
Talk about an effective multitasker! Here are the best glycolic acid toners that are bound to become your new holy grail. You'll be glad to have one on hand the next time your skin wreaks havoc.
Cosrx AHA/BHA Clarifying Treatment Toner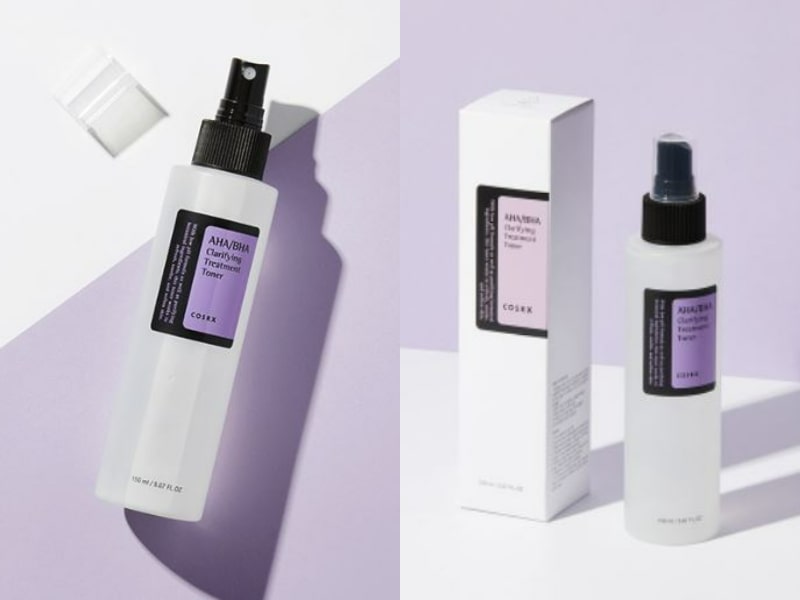 Clarifying Treatment Toner is an easy addition to your skincare routine if you just want brighter skin or target clogged skin pores and blemishes. Its gentle exfoliating ingredients will wage war on every pimple by sloughing away dead skin cells, deep-cleansing your pores, and controlling excess oil to leave nothing but clear, happy skin. Not just that, this glycolic acid toner is also packed with 10% of white willow bark, 10% of apple water, allantoin, and panthenol to relieve, soothe, and moisturise irritated skin. For maximum results, you can use this toner sparingly with Cosrx Low pH Good Morning Gel Cleanser.
Dr Dennis Gross Alpha Beta Ultra Gentle Daily Peel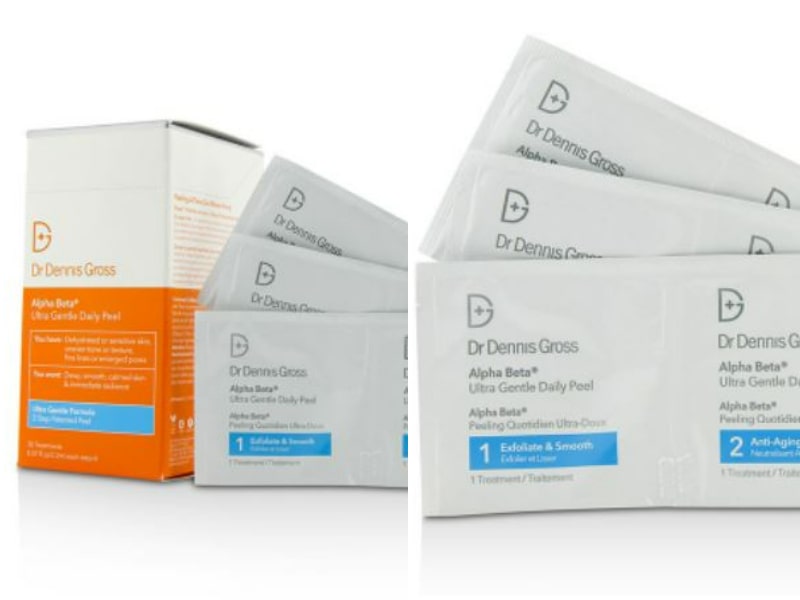 You can call Dr Dennis Gross Alpha Beta Ultra Gentle Daily Peel the skincare sheriff as these acid pads are among the best exfoliating toners on the market. These glycolic acid toner pads do all the heavy lifting for you by effortlessly deep-cleansing your clogged pores, lifting away dead-flaky skin, smoothing fine lines and wrinkles, while dealing with acne scarring and polishing your complexion. Its three Alpha Beta acid formula paired with chamomile, Centella Asiatica extract, and colloidal Oatmeal promises a balanced and comforting finish for sensitive skin or first-time peelers.
Mario Badescu

Glycolic Acid Toner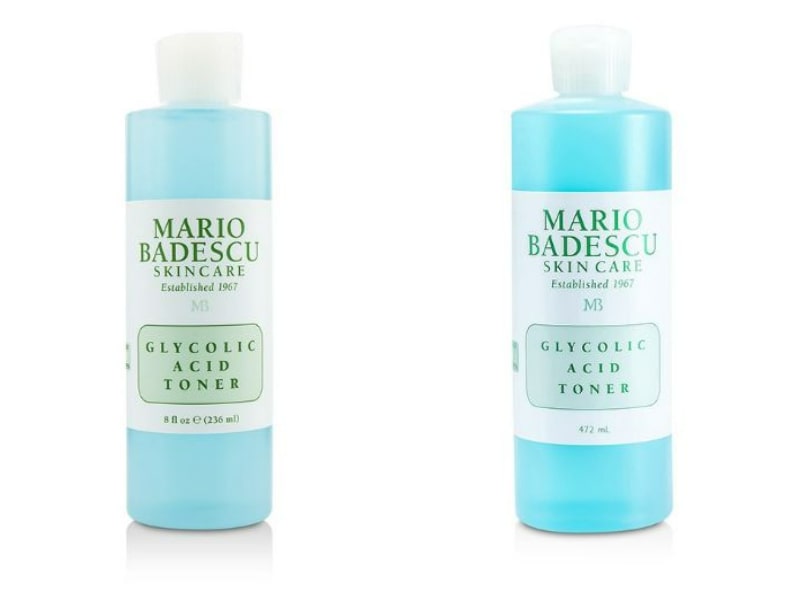 Mario Badescu Glycolic Acid Toner is great for oily and dry skin. Its low glycolic acid concentration (2%) is an amazing option for anyone with sensitive skin as you're less likely to suffer from skin irritation. This AHA toner is also coupled with hydrating aloe vera, so you don't have to deal with dehydration. Use this after cleansing your skin with a face wash to reveal a glowing complexion from underneath.
Pixi Glow Tonic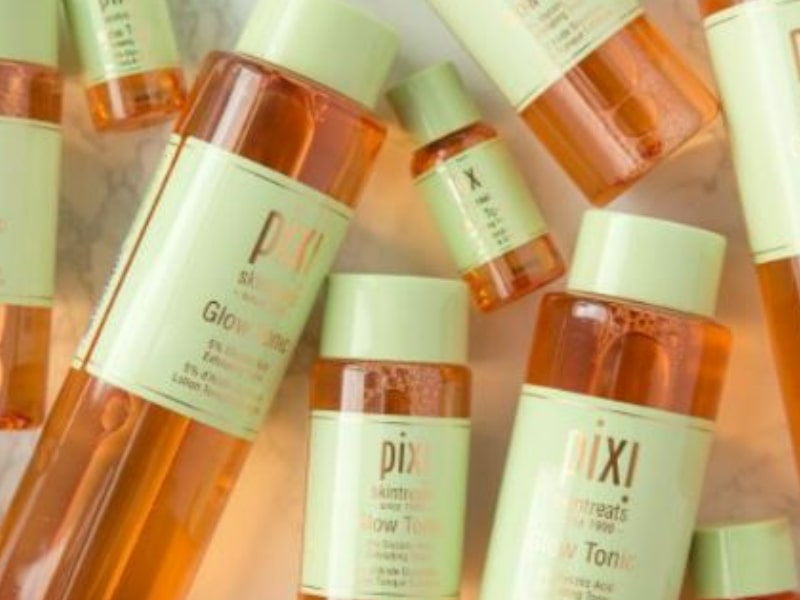 Aspiring glow-getters may achieve maximum results with minimum ingredients by welcoming Pixi Glow Tonic into their beauty arsenal. It contains a perfect blend of glycolic acid, ginseng, aloe vera, fructose, and sucrose to leave your skin radiant. This Pixi tonic refines pores, smoothes complexion, and wakes up dull-looking skin by chemically exfoliates dead skin cells. All you need to do is swipe some of this toner at night or in the morning and you will be left with a newly-found afterglow.
The Ordinary Glycolic Acid 7% Toning Solution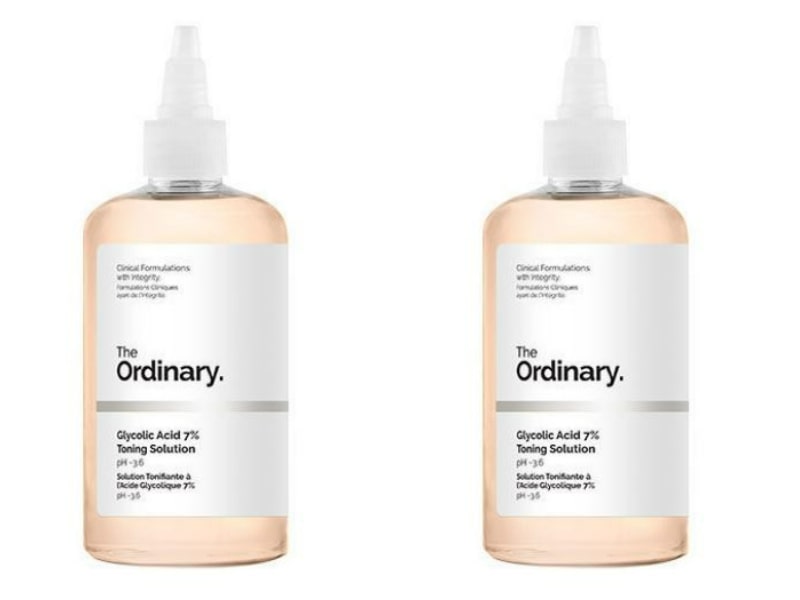 The Ordinary glycolic acid toner is one of the best chemical exfoliants and that's why it's a verified cult favourite. It's formulated with 7% glycolic acid, amino acids, aloe vera, ginseng, and Tasmanian pepper berry. These ingredients help to banish breakouts, improve uneven skin tone, tackle acne scarring, and give your pores a much-needed deep cleaning. The Ordinary Glycolic Acid 7% Toning Solution doesn't cost a fortune and is perfect for anyone who's on a budget but wants an AHA toner that delivers results.
How To Use Glycolic Acid Toner?
You can use a glycolic acid toner in the AM or the PM, but ideally in the PM to limit the skin's sensitivity to the sun. Here's a simple routine  on how to apply AHA toner:
Step 1: Wash your face using a facial cleanser
Step 2: Pour glycolic acid on a cotton pad and swipe all over your face. Make sure to avoid the under eyes area. Alternatively, you can pour the toner into your palm and gently pat it onto your face. 
Step 3: Continue with your daily skincare routine and don't forget to wear sunscreen if you're using it during the day.
What Can I Pair With Glycolic Acid Toner

For A Silky Smooth Skin?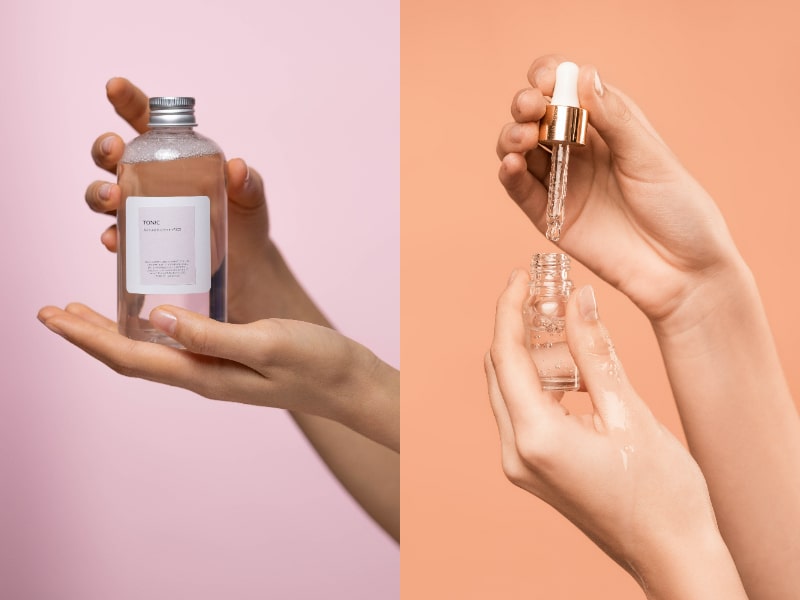 Before attempting to layer active ingredients, you need to understand when and how to use them to prevent serious skin irritation. Let's go through powerhouse skincare ingredients that can be paired with glycolic acid toner if you've decided to step up your skincare routine with more than just a basic cleanser and a moisturiser.
Glycolic Acid And

Hyaluronic Acid 
These two hero ingredients complement each other really well. Chemical exfoliants like glycolic acid remove dead skin cells to reveal youthful-looking skin and reduce the appearance of fine lines and wrinkles. Sensitive skin is often irritated during this process so it's important to keep your skin hydrated after applying AHA toner. Hyaluronic acid carries stellar hydrating properties that will keep your complexion plumped, moisturised, and bouncy. If you're at sixes and sevens to choose between glycolic acid and hyaluronic acid products, save yourself the headache and grab both! 
Glycolic Acid And Niacinamide 
Incorporating glycolic acid and niacinamide into your skincare routine promises convincing results. This dynamic duo is a double-edged sword. Glycolic acid improves your overall complexion and texture while niacinamide helps to keep potential side effects at bay by strengthening your skin barrier and calming down any redness. It's a win-win!
Glycolic Acid And

Salicylic Acid 
Glycolic Acid toner can be used with salicylic acid skincare products, but not for everyone. Combining potent ingredients may aggravate your skin and cause a severe reaction as both are great skin exfoliants. This combo is ideal for both hyperpigmentation and acne but again, it depends on how well your skin can tolerate it. Talk to a dermatologist or a skincare expert to figure out if this duo works for you. 
5 Other Genius Ways to Use

Glycolic Acid Toner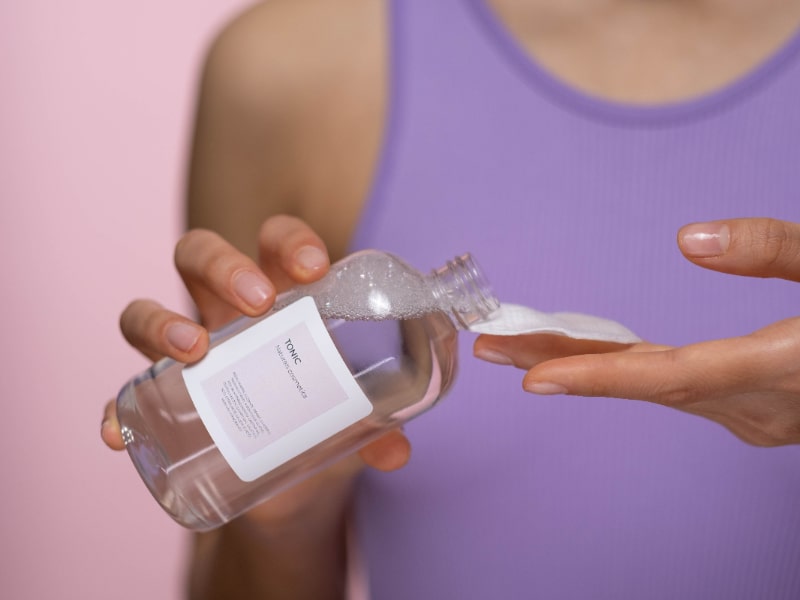 Your face isn't the other only area that needs pampering. Did you know you can use glycolic acid toner to make your whole-body glow like a glazed doughnut? Let's see five other genius ways to use glycolic acid toner to get the most bang for your buck. All you need to do is saturate a cotton pad with AHA toner and swipe it all over your desired area.
Back Acne (Bacne)
Slough away skin debris by applying glycolic acid toner if you're having trouble with back acne. It will decongest pores and target those problem areas with ease.
Elbows
Use glycolic acid to soften your rough, bumpy elbow. It helps to soften and brighten the area.
Legs
Swipe some glycolic acid toner all over your-shaved legs to get rid of strawberry legs (Keratosis Pilaris). Then, moisturise using body lotion for smooth, gleaming skin.
Knee Caps
Just like your elbow, your kneecaps may appear darker and rougher than other parts of the body. Use high concentration glycolic acid and swipe all over your kneecaps for quick results. 
Underarms
No deodorant? No problem. Apply AHA toner all over your underarms or put some in a spray bottle for effortless application. It not only leaves no stain on white shirts, but it also promises extra exfoliation so your skin will be oh-so-soft.
Don't Forget To Moisturise Your Skin Every Time You Apply

Glycolic Acid Toners

On Your Face Or Body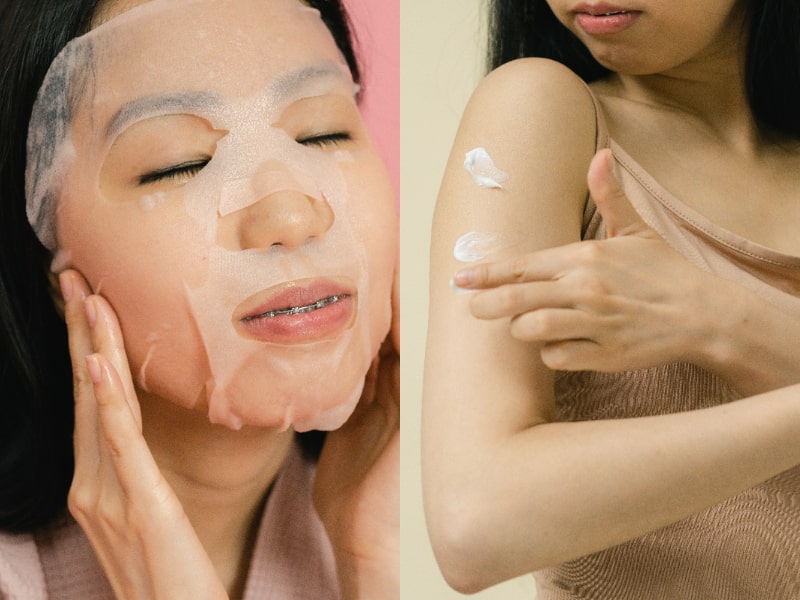 Chemical exfoliants like glycolic acid toners may burn, sting, and cause redness and dryness to your skin if you don't use them with caution. It may deliver spectacular results, but you need to keep your skin moisturised and hydrated for that glowing complexion. Other than hyaluronic acid skin care products, there's a wide range of ceramides moisturisers and body lotions out there for improving skin barrier and texture. Pick the one that suits your skin and that's it! You'd swoon over your dewy, plump, and spot-free complexion.
Looking for more skin toners? Head over to Shopee Beauty Carou-Sale for exclusive deals on the latest beauty and skincare products!