Along with your new hairstyle, you may be looking for the best dry shampoo to add to your hair care routine. Not only does it absorb greasiness and sweat from your hair instantly, but dry shampoo also soothes the scalp, hydrates, and adds volume between wash days. Choosing a dry shampoo for your hair type is important as they are not created equally. Some are specifically formulated for curly hair, while some are for dark hair. We have some of the best dry shampoos on the market that will fulfil your hair's needs if you're seeking a waterless shampoo to revitalise your locks on non-wash days. Check out these best dry shampoos to add to your hair care shopping list.
Do I Need To Wash My Hair After Using Dry Shampoo?
There's no need to wash your hair after using dry shampoo as it's applied to the crown of your head or other sticky areas to absorb oil at the roots. That way, you can keep your hair looking matte.
Do I Use Dry Shampoo At Night Or In The Morning?
Dry shampoo is best used before going to bed. Apply dry shampoo the night before if you don't intend to shampoo in the morning. It will absorb the oil in your hair while you sleep, and you will only need to do your regular styling in the morning.
Is Dry Shampoo Good For Daily Use?
Dry shampoo should only be used once or twice a week. Your hair may become prone to breakage, and the health of your scalp may get affected if you overuse dry shampoo.
5

Best Dry Shampoos

For Much-Needed TLC In Between

Wash Days
Dry shampoo is your secret weapon when refreshing oily roots in between washes. If you're on the fence about which waterless shampoo to try, here are some of the best dry shampoos for transforming oily hair from limp to bouncy.
1. A'kin Dry Shampoo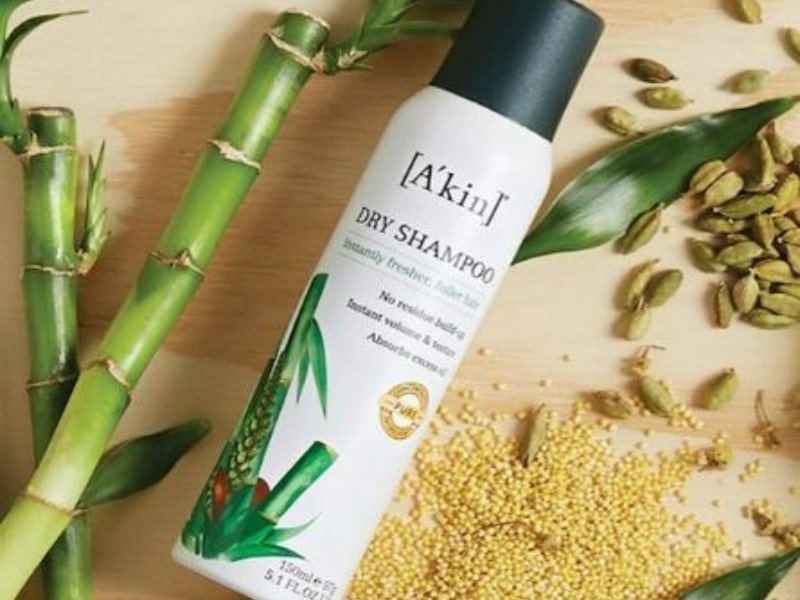 A'kin Dry Shampoo is one of the best dry shampoos for instantly refreshing hair. It's packed with natural bamboo and rice powder, which create volume and texture. This dry shampoo also contains argan oil for smoothness and shine, as well as millet seed for scalp and hair conditioning. A'kin Dry Shampoo is great for hair that needs a little pick-me-up before a hair wash. Plus, it suits all hair types!
2. Balmain Dry Shampoo
Balmain Dry Shampoo is among the best dry shampoos for a "just washed" feeling. It's specially formulated to absorb excess oil and sebum while lifting and volumising the roots. Balmain's Dry Shampoo is enriched with Argan Elixir and Silk Protein that cleanses and volumises the hair. It's also infused with the signature Balmain Hair fragrance to eliminate odours while leaving hair with a light, fresh scent. This dry shampoo is indeed for you on days you want to feel a little extra!
3. Batiste Dry Shampoo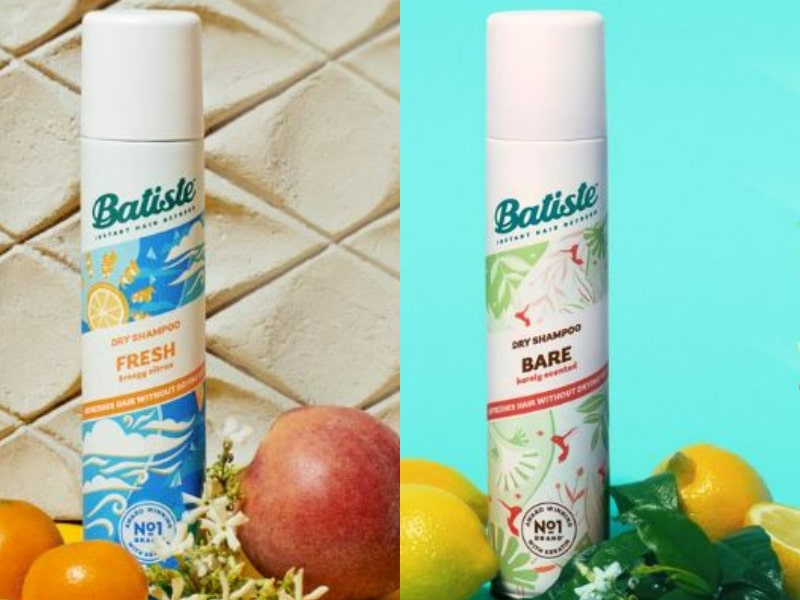 Cult favourite Batiste Dry Shampoo will save the day when your hair feels blah. It removes greasy strands and keeps your hair looking fresh even on sweaty days. Not just that, this shampoo is also highly affordable and works like a charm when your hair needs a quick glow. The best part is that Batiste Dry Shampoo is available in a wide range of scents including blush, cherry, and citrus to match any mood. What's not to love about this shampoo? It's no surprise that it's one of the best dry shampoos on the market.
4. ECRU Texture Dry Shampoo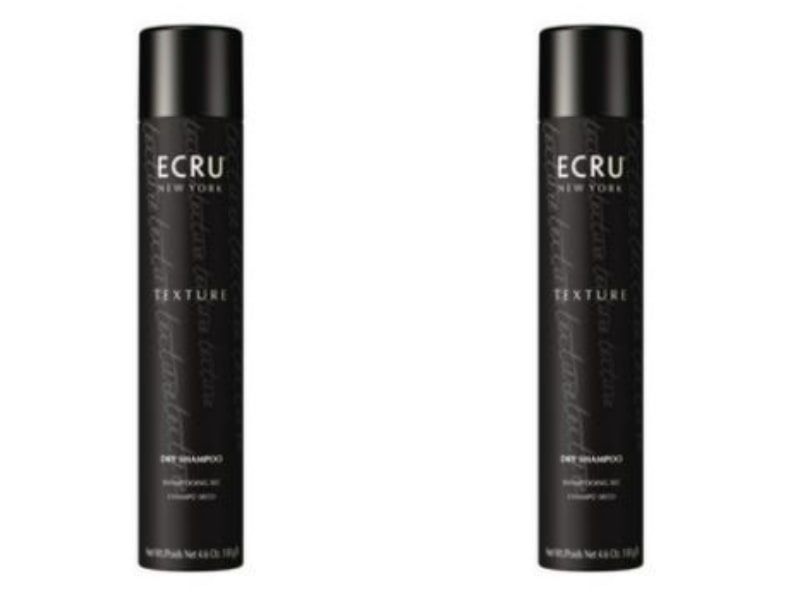 For many reasons, ECRU Texture Dry Shampoo is lauded as one of the best dry shampoos. The lightweight ultra-dry formula absorbs oil and odour while adding volume and smooth texture to the hair. It contains charcoal to cleanse hair and eradicate odours, whereas chamomile and aloe vera soothe scalp inflammation. Ecru dry shampoo also makes blowouts last longer and provides effortless styling. Just massage the scalp where the product has been applied to add more volume.
5. Fudge Dry Shampoo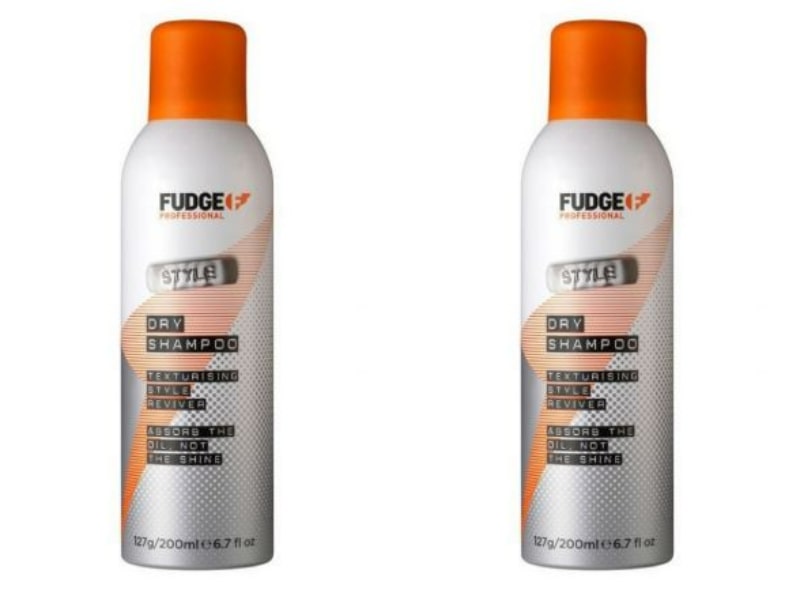 The best dry shampoo list isn't complete without Fudge Dry Shampoo, a new generation of dry shampoo that has a spray-on powder technology. It's formulated with rice starch, which absorbs excess oil, and apricot kernel oil, which keep the hair silky. This waterless shampoo adds natural volume while leaving no white residue. It also promotes healthy-looking hair by smoothing frizz and flyaway. It's indeed a great shampoo when you're on the go and don't have time for a full wash and dry, as the apple and coconut aroma tend to keep your hair freshened until the next day.
Stash A Dry Shampoo In Your Bag To Revive Your Hair While On The Go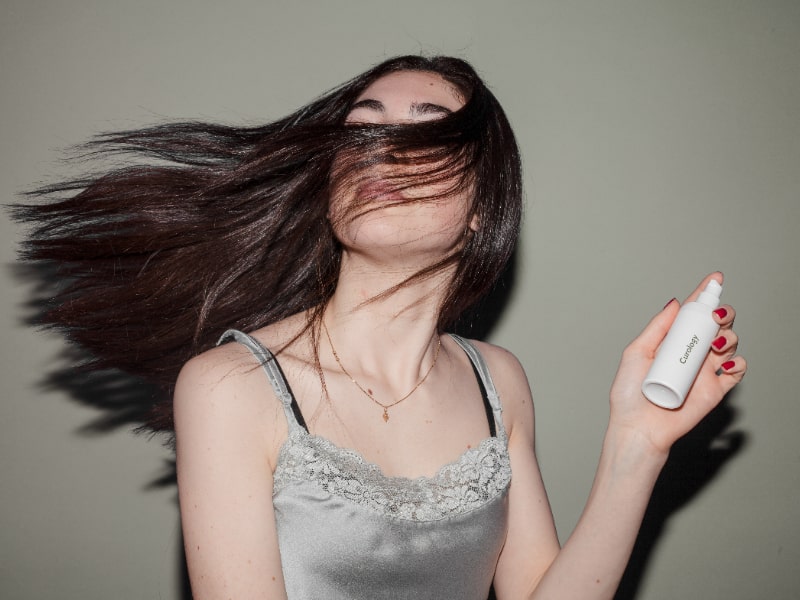 One of the wonderful benefits of dry shampoo is that it works swiftly and effectively. If your hair gets greasy easily, then consider getting dry shampoo, especially if you're often on the go. It saves you from having to wash your hair, condition, dry, and style it. Dry shampoo eliminates smells in your hair caused by natural oils produced by your scalp. Some dry shampoos are scented and can linger for days, while others will help your hair colour last longer because you're not washing it as often. So, are you still struggling to wash your hair on a busy day? Why not try a dry shampoo? It will absorb any excess oil and leave your hair feeling fresh until your next wash day!
Find out more about beauty updates at Shopee Beauty Carou-Sale so you won't miss out on the latest deals and promotions.