Not all of us are blessed with thick, luscious locks. For those with thinner hair, finding the right haircut is crucial, especially if you don't want the hairstyle you've worked so hard to achieve to fall flat in the next five minutes. Below, we've compiled some of the best haircuts for thin hair to fake the look of thicker tresses. 
Women's

Hairstyles

&

Haircuts For Thin Hair

To Look Thicker
1. Classic Bob or Lob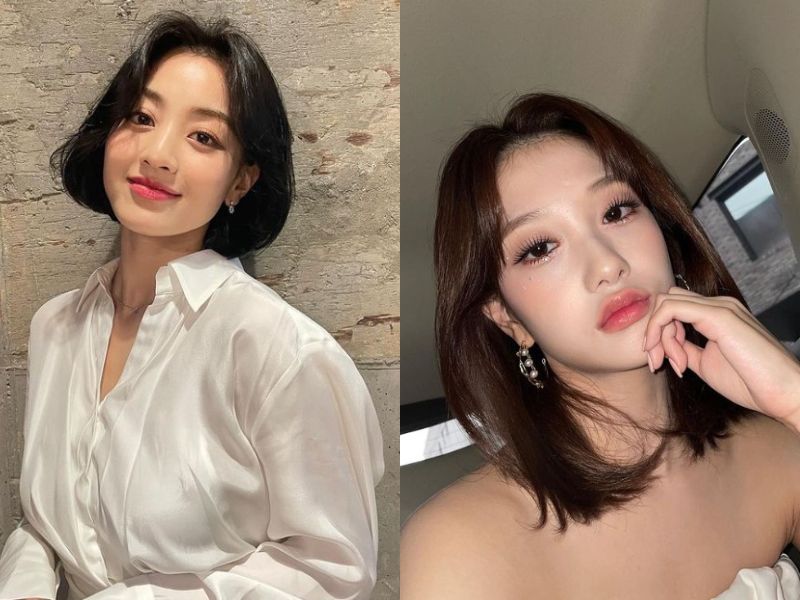 Generally, shorter haircuts are best suited for thin hair, as they do a better job of creating the illusion of a thicker mane. When your hair gets too long, it can weigh down on your head and cause your already fine locks to appear even flatter. Instead, opt for a hair length that sits above the collarbones like a bob (or a lob if you prefer a longer length) haircut. This will help add more body to the base of your locks and make your ends look fuller and denser.
Related: From Blunt To Pixie, Here Are 7 Best Short Bobs You Won't Regret Cutting
2. Pixie Cut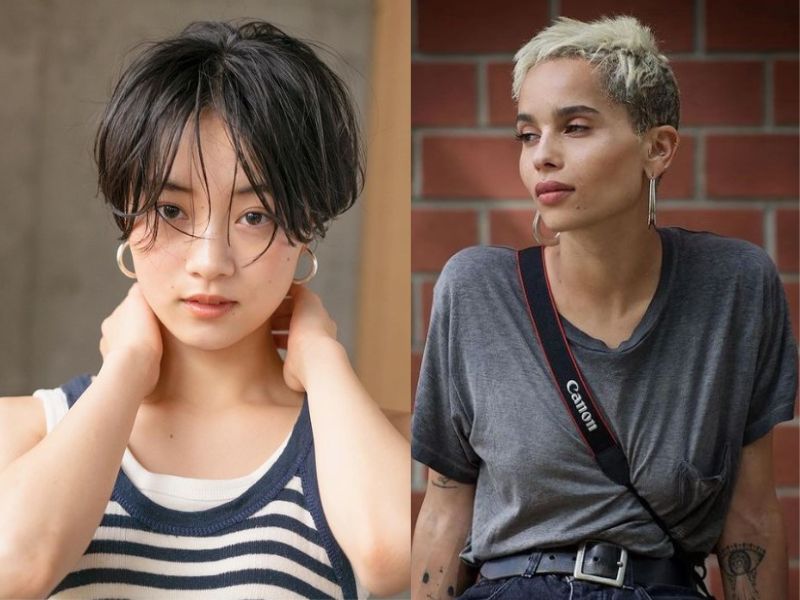 If you're thinking of going for an even bigger chop, why not take the plunge with a pixie cut? This haircut is especially ideal for thin hair due to its low-maintenance nature as well as its ability to add fullness to your fine strands. A pixie bob paired with a long fringe lends a softer look. Otherwise, you could also opt for a textured pixie to get an edgier appeal. 
Related: Check Out These Trendiest Short Pixie Haircuts To Try This Year
3. Long Layers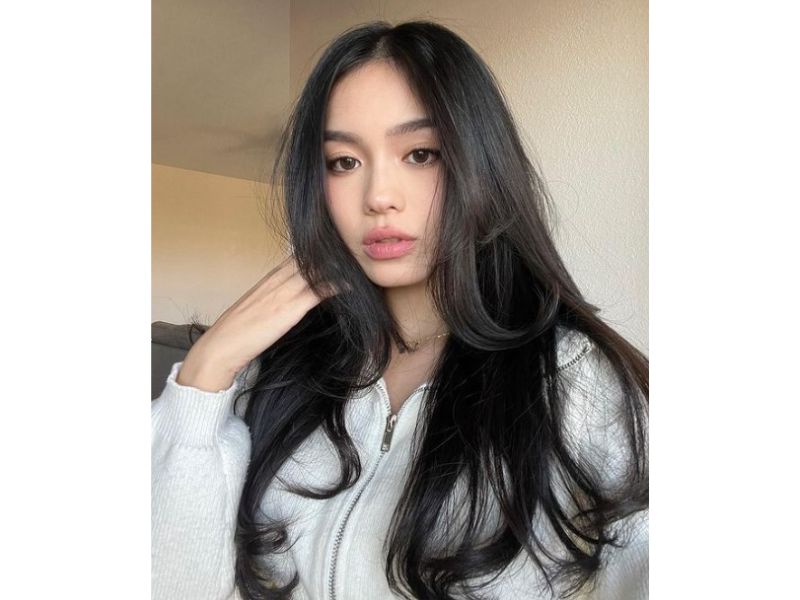 Just because your hair is thin doesn't mean you have to give up on long hair! The key is to ask for a blunt cut with long, invisible layers around the bottom to add movement and dimension. But you don't want to go overboard with anything too choppy or tiered because  that will only thin out your locks even more. 
Related: TikTok's Biggest Hair Trends: 15 Layered Hair Ideas For The Wolf Cut, Shag, & More
4. Curtain Bangs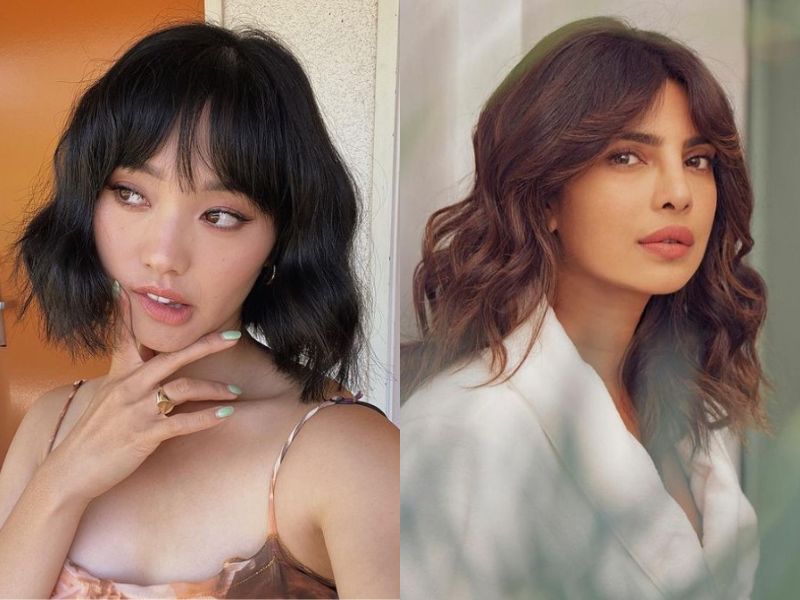 Thinking of getting a fringe to along with your new haircut? Curtain bangs are the way to go! Their eyebrow-grazing length instantly draws focus to your eyes and gives a denser appearance around the roots and hairline.  
Related: Fringe Guide: 10 Types Of Bangs For Every Face Shape
5. Side-Part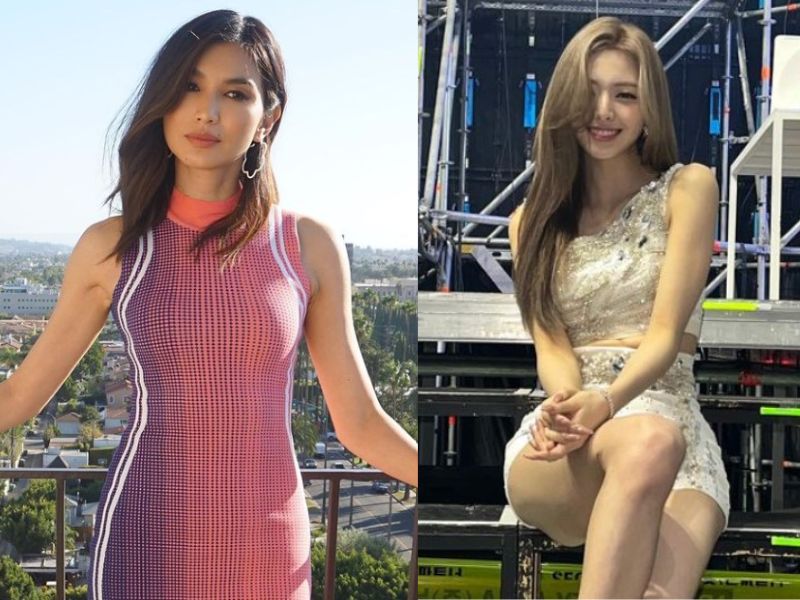 If you find that your curtain bangs aren't giving the same voluminous look as before, it's time to switch up your hair parting. A deep side part can quickly give your locks an instant lift, portraying  a more youthful appearance. Additionally, this fringe haircut for thin hair is also an easy hack to help conceal your sparser areas. 
Related: 11 Side Bang Haircuts To Try If You're Sick Of The Middle Parting
6. Beachy Waves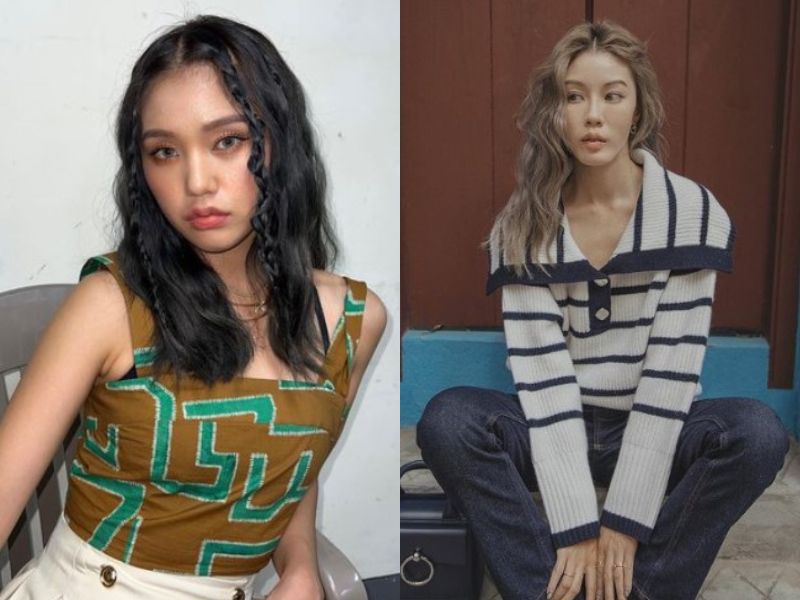 When it comes to hairstyles for thin hair, the effortless beach wave is a reliable option to fall back on. Try to keep the barrel of your curling wand in an upright vertical position while curling sections of your hair. This technique prevents the roots from falling flat and leaves only the bottom parts curled. Then run your fingers through to loosen up the ringlets into looser waves. Spritz on some volumising spray to give it more bounce and you're all set! 
7. Top Knot
Another hairstyle that's great for thin hair is the top knot. Unlike with thicker hair, those with finer hair won't have as much of an issue keeping their locks secured. Simply tie your hair up into a high ponytail, wrap it around the hair tie till it forms the shape of a bun, and then pin it down with bobby pins. 
Other Tips To Add Volume To Thin Hair 
These hairstyles and haircuts aren't the only ways for thin hair to look thicker. Here are some practical tips to add some bounce to your locks.
1. Use A Volumising Shampoo & Conditioner
Before you style your hair, you need to set the groundwork to ensure that your voluminous locks last all day long. And that starts with choosing the right shampoo and conditioner for your hair type! For shampoos, you'll want to pay attention to products that offer a thickening effect while giving your scalp a deep cleanse. Meanwhile, you'll want to look for a conditioner that plumps and hydrates your hair for smoother and thicker tresses. 
Product Recommendation (For Shampoo): OGX Shampoo Biotin & Collagen
Product Recommendation (For Conditioner): LIVING PROOF Full Conditioner
2. Apply Volumising Products For Extra Support
Now that your hair is all washed and clean, you'll need to further prep your locks with a pre-styling, thickening product. It provides additional support to your thin hair so that it's able to be infused with volume through heat styling tools. But, of course, don't forget to first spritz on some heat-protectant spray to protect your hair from heat damage. 
Product Recommendation: LIVING PROOF Full Thickening Cream
3. Blow Dry Your Hair Upside Down
Another way to boost volume to your thin strands is to switch up the way you blow-dry your hair. Flip your head upside down and roughly dry your hair underneath. Doing so will lift your roots off the scalp and create a more voluminous look. 
4. Set Volume In Place With Hair Rollers
After styling, you can choose to leave your hair as is and spray a bit of hairspray to hold that volume in place. However, if you're willing to take an extra step, we suggest incorporating hair rollers into the middle sections of your hair for a more long-lasting effect. 
Try These

Hairstyles

&

Haircuts For

Your

Thin Hair

To Look Thicker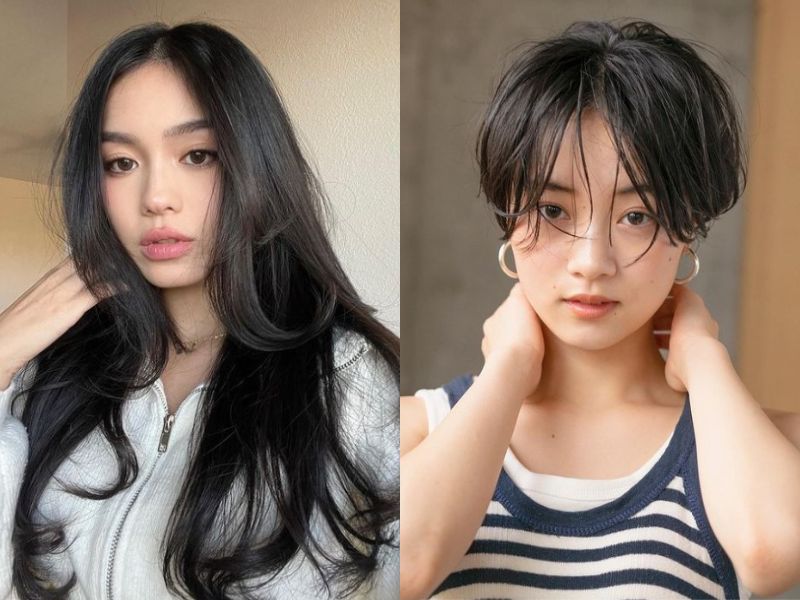 We hope these different tips, hairstyles, and haircuts for thin hair were useful to help you take your fine strands from boring and flat to glamorous! Thinking of getting a brand new colour change too? Then you can consider these popular Korean hair colours to spice up your locks. Otherwise, you could also opt for a two-toned look for a more subtle style. 
Don't forget to head over to Beauty Carou-sale to stay up to date on all the latest beauty trends!