Unless you air-dry your hair, a hair dryer is an essential item for most people, especially those who keep their mane long. It used to be that buying a hair dryer was as simple as randomly picking one as they all pretty much got the job done. However, as with almost every piece of gadget, it got on with the times, and we now have more advanced models with sophisticated features designed to keep your hair in the best of condition. Suddenly, picking one isn't as easy as it seems! Not to worry, we are here to help sift out some of the best hair dryer models in Malaysia, so you don't have to pull your hair out choosing. 
7

Best Hair Dryer Models

 To Buy In Malaysia
Dyson Supersonic HD08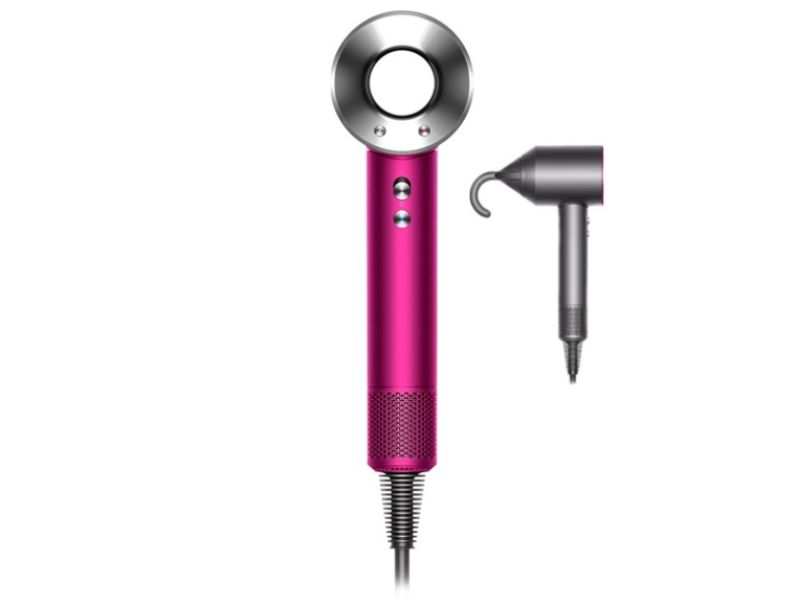 That futuristic-looking hair dryer that you often see in a lot of K-dramas? It's the Dyson Supersonic! There are reasons why this particular hair dryer is immensely popular in recent times. It is fitted with some of the latest haircare technologies to protect hair from extreme damage. Fast drying and controlled styling feature not only help increase smoothness by 75% but also shine by up to 132% and decrease frizz and flyaways by up to 61%!
If you have the budget for it then the Dyson Supersonic HD08 is without a doubt one of the best hair dryer models in Malaysia you can have. 
Panasonic EH-NA98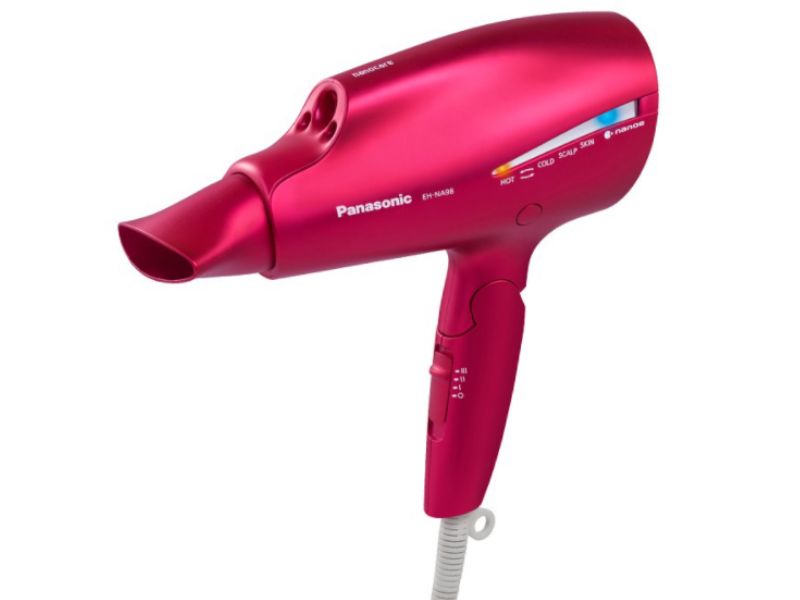 Featuring the nanoe treatment technology, the Panasonic EH-NA98 helps lock the moisture in the hair and keep the scalp healthy. On top of that, it protects the hair's shine by tightening the hair cuticle to prevent damage from UV rays. Plus,  it's not just your hair that can be nourished. Thanks to its skincare mode, you can even use this hair dryer to moisturize your skin! Talk about killing two birds with one stone. 
Xiaomi Mi Ionic Hair Dryer 2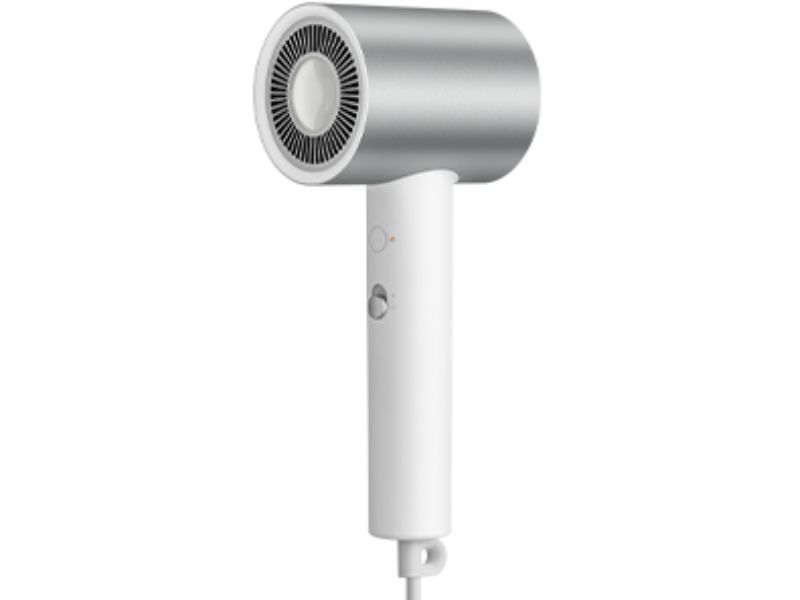 Compared to non-ionic hair dryers, the Mi Ionic Hair Dryer 2 by Xiaomi delivers higher degrees of hydration, shine, and bounce value to the hair. And with over ten million negative ions it can produce (which cancel out the positive ions resulting in hair cuticles laying flat), the hair dryer can help keep hair shafts closed to reduce split ends and prevent frizzy hair, resulting in stronger hair.
Moreover, it can generate a maximum airflow speed of 20m/s, allowing the strong wind to reach the root and dry your hair quickly without damaging it. The Mi Ionic Hair Dryer 2 is designed to be travel-friendly with its compact and lightweight design. 
realme Hair Dryer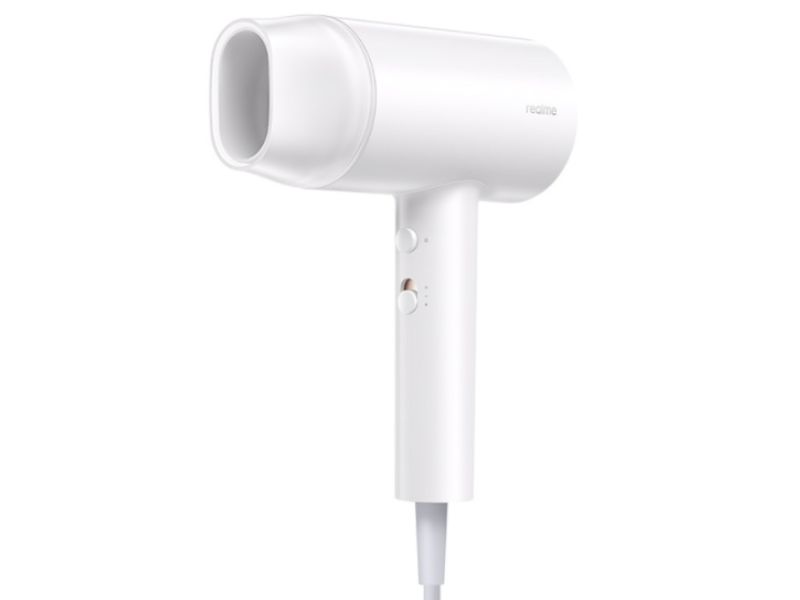 Yes, realme makes something for the hair too, not just smartphones and wireless earbuds. The realme hair dryer is equipped with advanced negative ions technology generating 20 million negative ions per cubic centimetre. These highly concentrated ions are said to effectively close the hair cuticle, moisturize the hair and scalp, reduce static electricity and frizz, as well as improve overall hair health.
If you're looking for a quick dry, you'll be glad to know that this hair dryer can dry long hair in as little as five minutes—which is twice as quick as traditional blow dryers!
K-Skin Anion Hair Dryer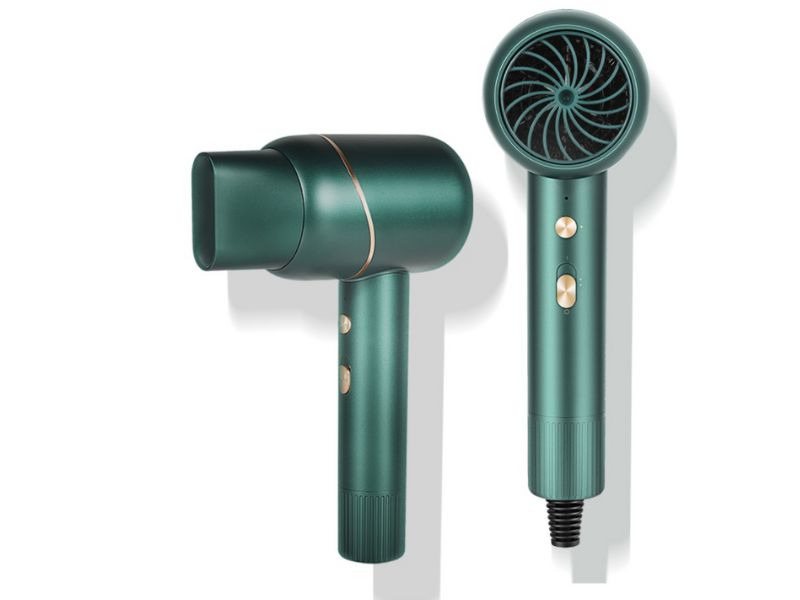 With 1500W power and a maximum wind speed that can reach 15 meters per second, the K-Skin Anion hair dryer can get your hair all dried up in a jiffy. It can generate 20 million negative ions which bring a soft and shiny texture to the hair. 
Your mane can be further protected from high-temperature damage as the hair dryer keeps the temperature constant at 58℃. It is also easy to use, with a one-key mechanism to adjust all the wind and speed settings.
Khind HD1400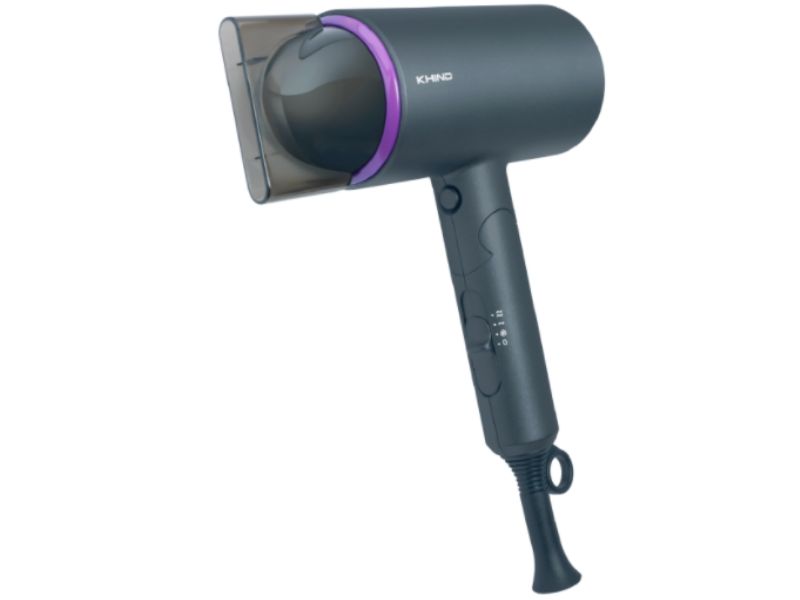 If your budget doesn't allow you to spend over RM100 for a hair dryer, you can look at one of the best-selling affordable hair dryer models in Malaysia from Khind. The Khind HD1400 features a premium metal honeycomb air-intel grille, three gears of heat/speed settings, overheat protection, and a cool shot button. The latter allows you to dry your damp hair with low heat to prevent over-drying. It also has an easy storage mechanism with a foldable handle and an all-in-one hook.
Samu Giken 3-in-1 Multi-Purpose Hair Dryer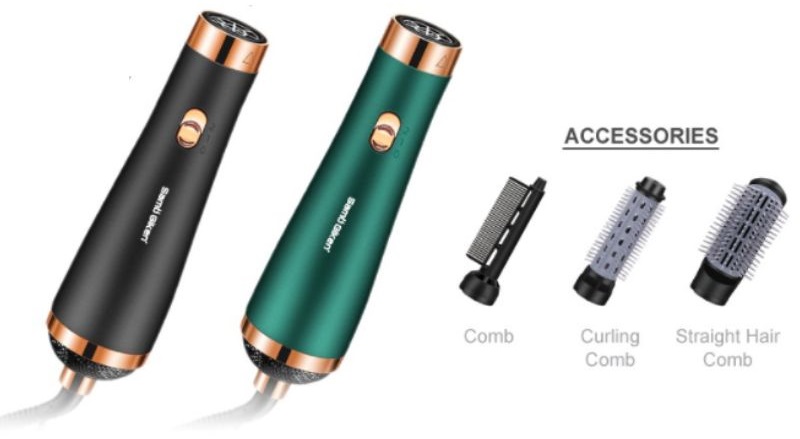 Few hair dryers are as versatile as the Samu Giken 3-in-1 multipurpose hair dryer. As a blow dryer, it offers three types of wind modes with a fast-drying effect. Instantly switch it to a hairbrush or a curler with its versatile attachments. In addition, its 360° swivel power cord prevents tangling.
Give Your Hair The Care It Deserves With The

Best Hair Dryer Models In Malaysia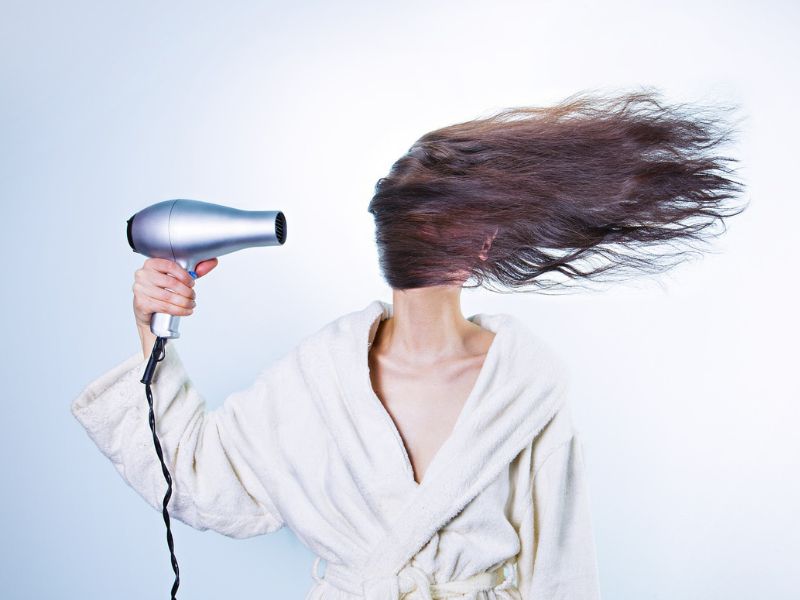 Hair drying routines can feel like a chore for many people. But with a myriad of features the best hair dryer models in Malaysia have to offer, they make our life so much easier by cutting down the time spent on doing this necessary but tedious task. Best of all, these hair dryers also limit heat damage to the hair as much as possible – a far cry from the old models used by our parents!
For more hair-related ideas, do check out our curling iron guide and top recommended shampoos for colour-treated hair.  
Check out Tech Thursday for 1-day only lowest price, unbeatable deals, and extra 20% Coins Cashback every Thursday!