Malaysia's sunny, tropical climate can be both a blessing and a curse. On one hand, at least we'll never have to worry about shovelling snow out of our porch. Unfortunately, along with that same heat comes a stuffy humidity that can make even the sleekest of hair become a frizzy mess. Well, don't fret, because we've got you covered with these simple hair treatment tips for frizzy hair to maintain your silky-smooth locks. 
Shower

Hair

Treatment

For Frizzy Hair
Use A Sulfate-Free Shampoo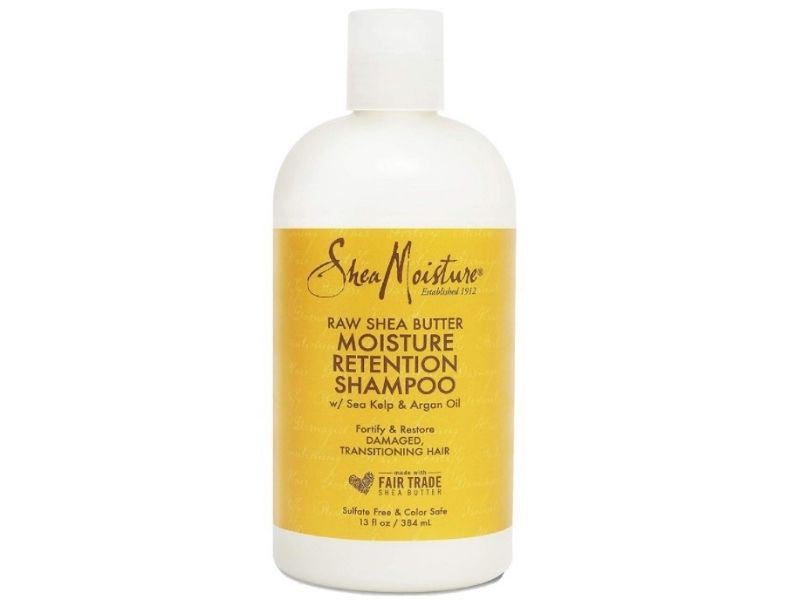 If you love that rich, lathery feeling that you get from washing your hair, we got bad news for you. Typically, shampoos that produce a lot of foam contain sulfates—an ingredient that can be incredibly dehydrating on your hair. These chemicals will strip your hair away from its natural oils, resulting in it becoming dry and frizzy. Look for sulfate-free shampoos, especially ones that contain glycerin. It serves as an excellent humectant that penetrates deep into the hair fibre, hydrating your strands within while locking that moisture in. 
Recommendation: SheaMoisture Raw Shea Butter Moisture Retention Shampoo
Alternate Shampoo Hair Wash Days And Use Only Conditioner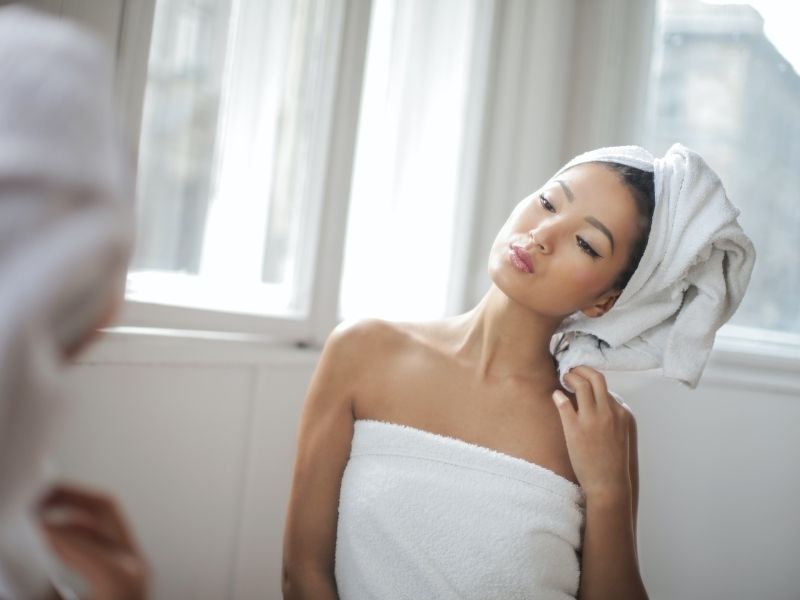 With frizzy hair, you don't need to shampoo your hair every day, and in fact, it's probably better that you don't. Limit your shampoo hair washing to every two days. If your hair is especially dry, shampoo it twice a week, and just use your conditioner on those other alternate days. 
Try A Deep-Conditioning Hair Mask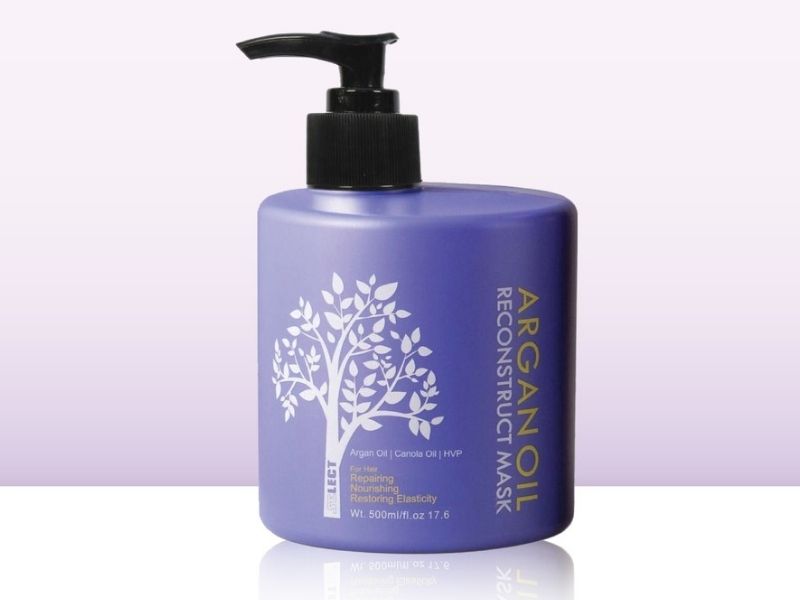 Pack in that moisture and hydration with a good deep-conditioning hair mask treatment for your frizzy hair. After all, one of the root causes of frizzy locks is dryness. Deep-conditioning your hair at least once a week will leave your hair cuticle smooth and protect it from damage. 
Recommendation: Select Argan Oil Reconstruct Treatment Hair Mask
Ditch Your Regular Towel For A Microfibre Towel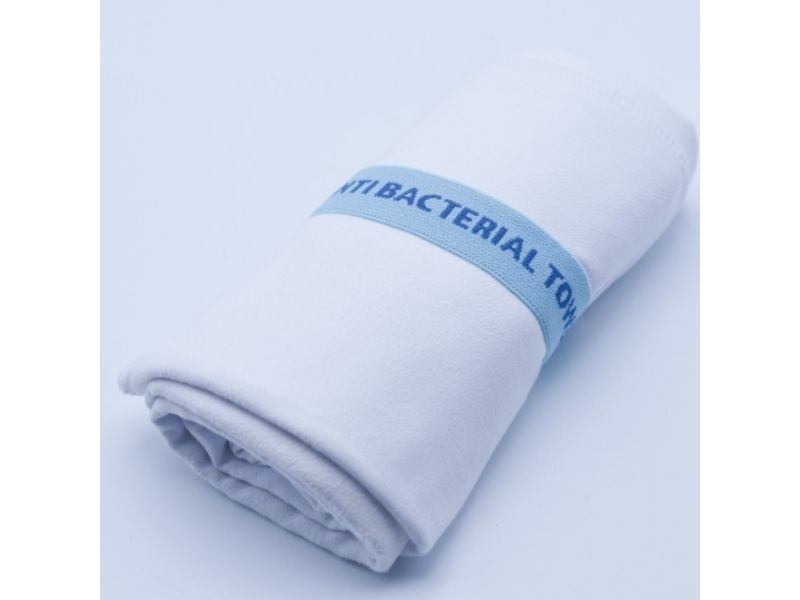 Regular towels can be quite harsh on the hair due to friction, which leads to frizziness and breakage. Opt for a microfibre towel instead to gently dry your hair with. Not only will it be softer on your strands, but it will also dry your hair more quickly and reduce the swelling in your wet locks. 
Styling

Hair

Treatment

For Frizzy Hair

 
Use A Diffuser When Blow-drying Your Hair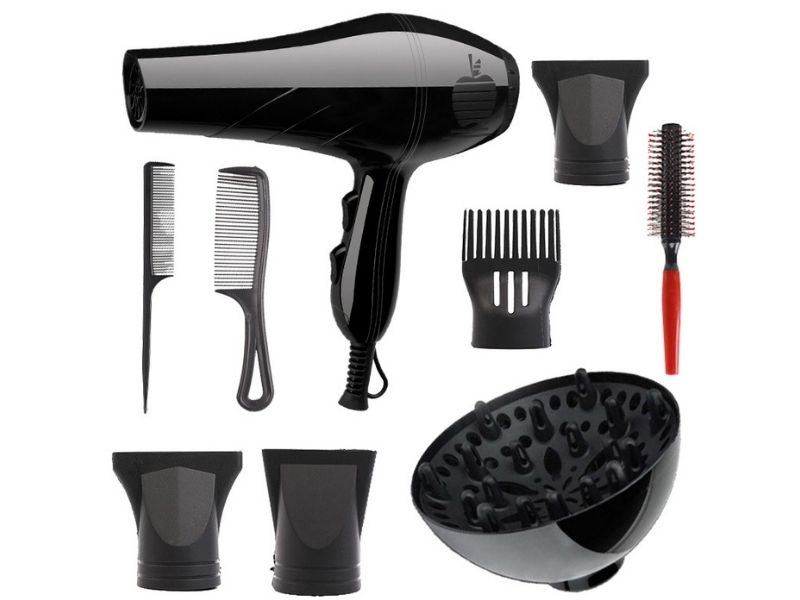 This is especially crucial for those who are struggling with having both curly and frizzy hair. Adding a diffuser attachment to your hairdryer will minimise the amount of direct heat exposure to your hair. Plus, it also helps to keep your locks in place instead of looking so mussed up, thereby creating less frizz. 
Related: 13 Curly Hair Care Tips & Tricks To Get Your Best Curls Ever
Moisturise With Natural Hair Oils/Hair Serum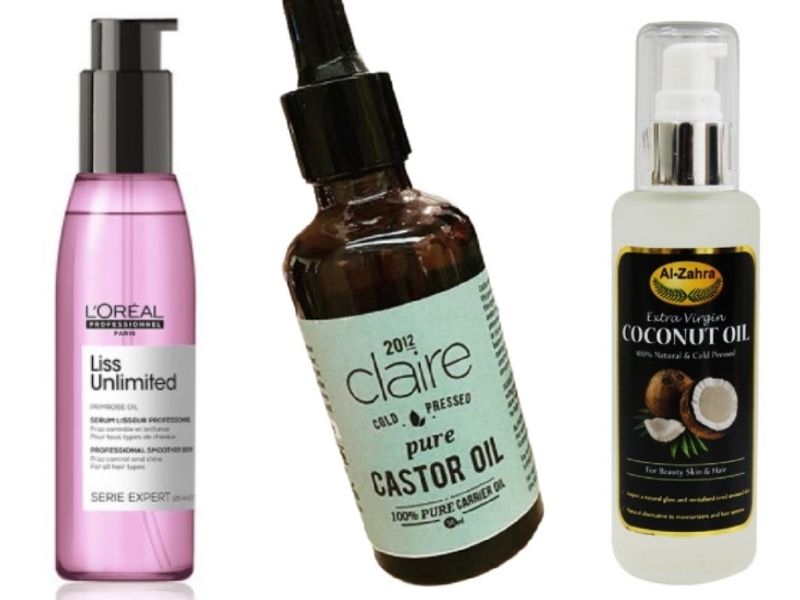 Incorporating natural hair oils into your hair care routine once or twice a week is another great hair treatment for frizzy hair. Hair oils like castor oil or coconut oil will help to smoothen your hair cuticles and moisturise dry ends. You can apply it before a hair wash to revitalise dull locks. Otherwise, you could also use it as a styling product along with your hair serum, so that your hair remains silky-smooth and free of flyaways. 
Recommendation: L'Oréal Professionnel Serie Expert Liss Unlimited Prokeratin Soothing Anti-Frizz Blowdry Serum
Style Your Hair With Anti-Frizz Products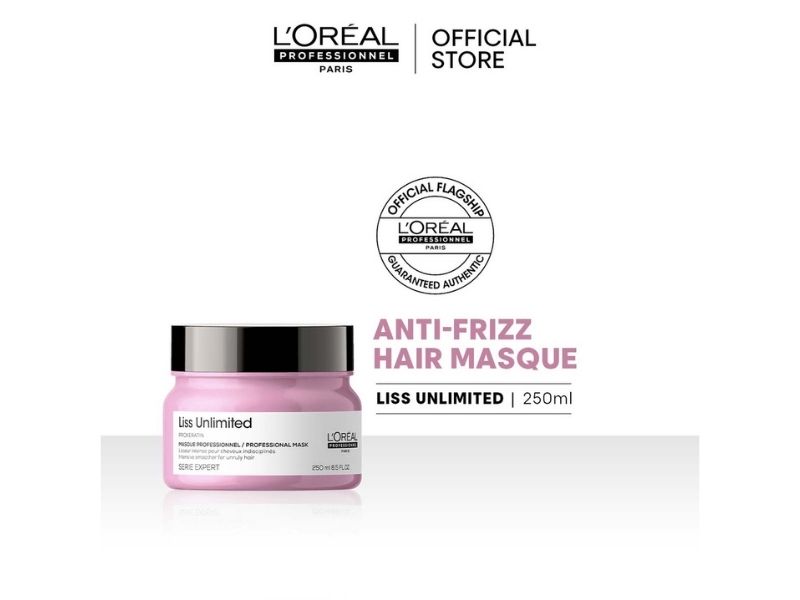 Every good hairstyle begins with choosing the right styling products that specifically cater to your hair type. When it comes to hair treatments for frizzy hair—be it with gels or creams—anything made with smoothing formulas is your best friend. 
Recommendation: L'Oréal Professionnel Serie Expert Liss Unlimited Mask
Don't Comb Your Hair When It's Dry
Brushing dry hair is a big no-no on frizzy hair types. Not only does it create even more frizz, but it can also cause your hair to stretch, making it more prone to breakage. Instead, what you can do is try detangling your hair with a wide-toothed comb after showering. Make sure to start from the bottom of your hair and comb upwards to the top of your head. Combing from top to bottom will only drag the tangled knots even further down your hair. 
Tame Flyaways With A Mascara Wand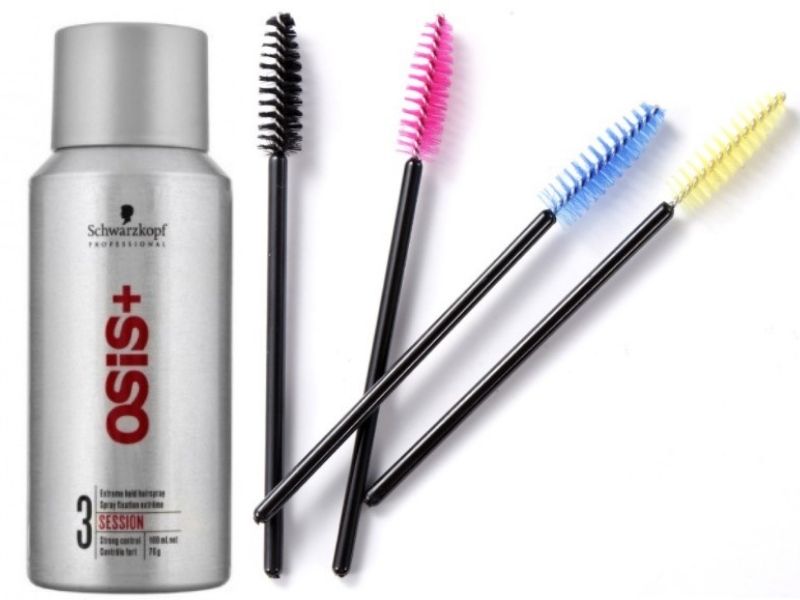 Need a quick solution to taming flyaways? Then reach for a clean mascara wand (or even a toothbrush) and spray on a bit of frizz-fighting hairspray. Gently brush it over the areas that need smoothening to keep your stray baby hairs in place. 
Additional

Hair

Treatment

Tips

For Frizzy Hair

 
Replace Your Pillow Covers With Silk/Satin Cases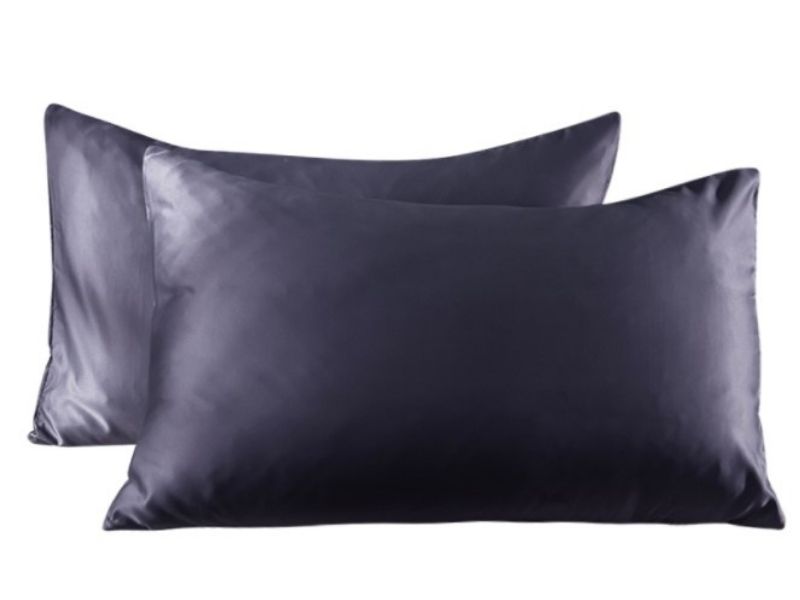 If you haven't already done so, you might want to consider replacing your regular cotton cases with silk or satin fabrics instead. Cotton sheets can tug at your hair fibres and cause friction, leaving you with a frizzy bird's nest the next morning. Meanwhile, silk or satin pillowcases will feel a lot softer on your locks while retaining their natural hair oils as you sleep. 
Apply A Leave-In Conditioner Before Your Workout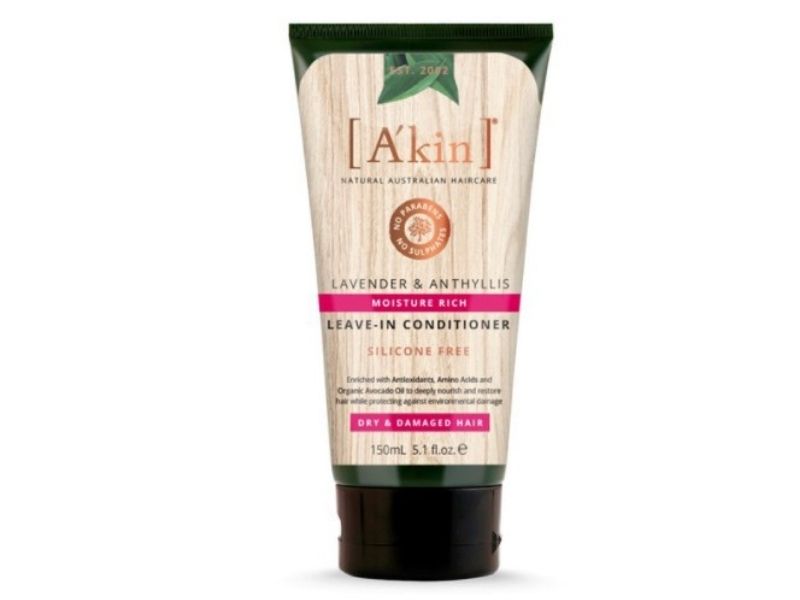 Believe it or not, sweat can also be one of the main reasons why your hair is frizzy. The salt content contained in sweat can actually be very dehydrating to your hair. So if you hit the gym often or have a tendency to sweat a lot, make sure to apply a leave-in conditioner beforehand. This will help seal in that moisture while creating a barrier that shields your locks from sweat. 
Recommendation: Akin Lavender & Anthyllis Moisture Rich Leave-In Conditioner
 Limit Heat-Styling Tools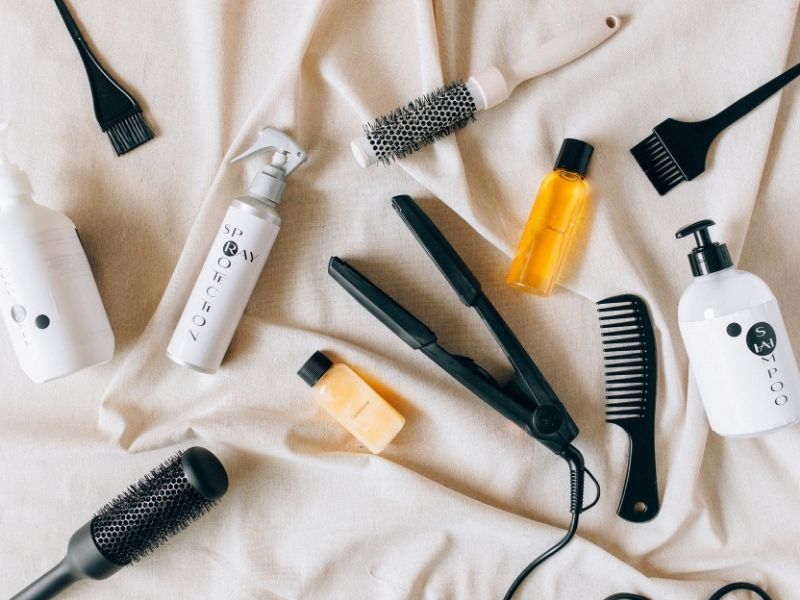 Try to limit styling your hair with heat whenever you can. As effective as curling irons and straighteners might be, they are also incredibly damaging to your hair. They can break down your hair cuticles, causing them to frizz and make your split-ends look even worse for wear. On days when you do use your heat-styling tools, always set them at the lowest setting and protect your locks with a heating-protecting spray. 
Trim Hair Regularly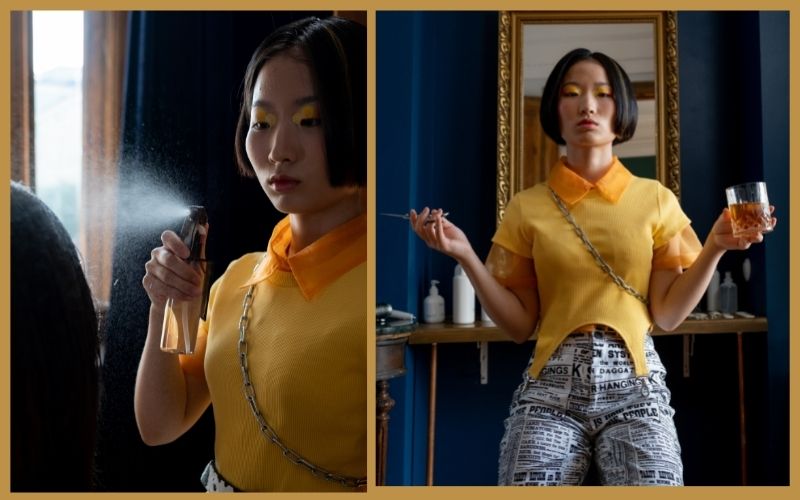 Trim your hair regularly and schedule an appointment with your hairstylist at least every eight weeks. Split-ends can be a major factor in unwanted frizz, as they can go all the way up the hair shaft. Getting a fresh new cut will get rid of all the messy frayed and damaged ends to maintain a healthy mane.  
Get Your Mane Under Control With These Simple

Hair

Treatment

Tips

For Frizzy Hair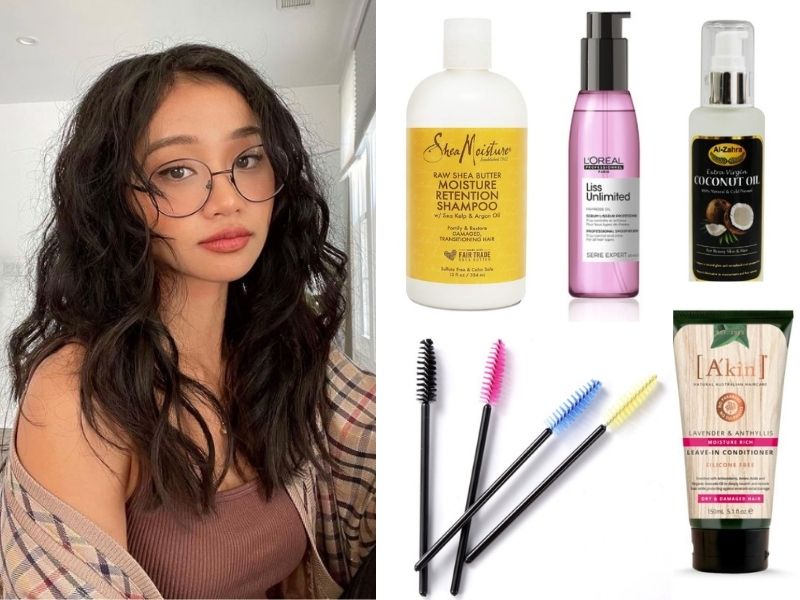 Keeping up with a consistent hair care routine is essential in maintaining your hair's shiny and luscious state. So, we hope this list of hair treatment tips for frizzy hair will help you get your unruly locks under control. Thinking of getting a new haircut? Then go bold and take a chance with these short pixie haircuts. Fellas, you can channel your Korean oppa vibes with the two-block cut or any other of these Korean hairstyles for men.