It's no secret that as pretty as curly hair might be, styling it is not as effortless as it seems. There are plenty of days when your curls would just refuse to be tamed and look less than pristine. That's why figuring out your hair care routine is essential in knowing how to style curly hair. Begin your hair journey with us as we take you through these tips and tricks to maintain your sleek and shiny curls. So without further ado, let's get started!
Best Hair Care Tips &

Products

For

Styling

Curly Hair

 
How To Detangle Curls: Comb Hair From The Ends To Roots
It's second nature for most of us to comb our hair from top to bottom. However, if you have curly hair, it's better to do the opposite. This is because when you start detangling your hair from the roots downwards, you could potentially be dragging your knots further down. The result? Hair breakage, unruly ends, and a frizzy mane. Combing from the bottom allows you to gently detangle each knot and protect your hair from damage. 
Best Brush For Curly Hair: Use A Wide Tooth Comb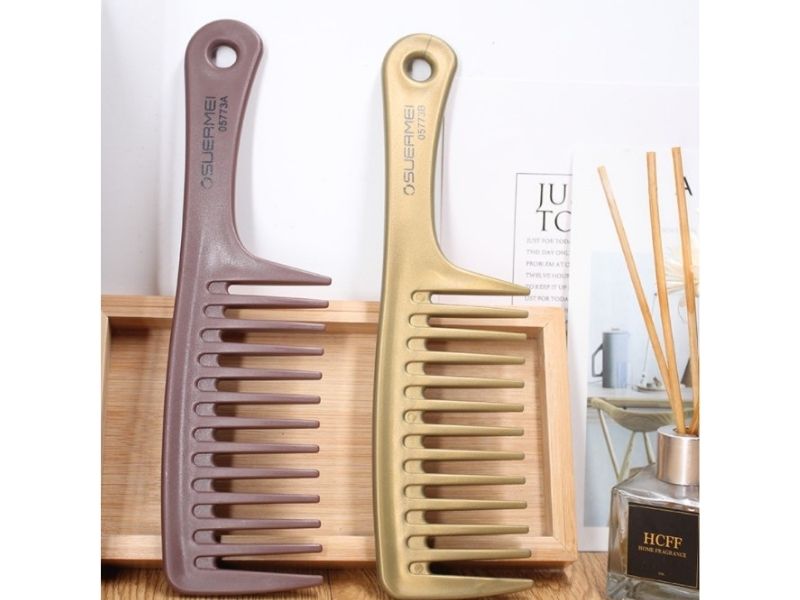 Wide-tooth combs are the ideal comb choice when it comes to styling curly hair. They can smooth out knots without disturbing your hair's natural curl and are much more gentle on the hair shaft. And don't comb your hair post-shower when it's all dry. This will only ruin the natural curl pattern and cause breakage. 
How To Combat Frizz In Curly Hair: With A Deep Conditioning Hair Mask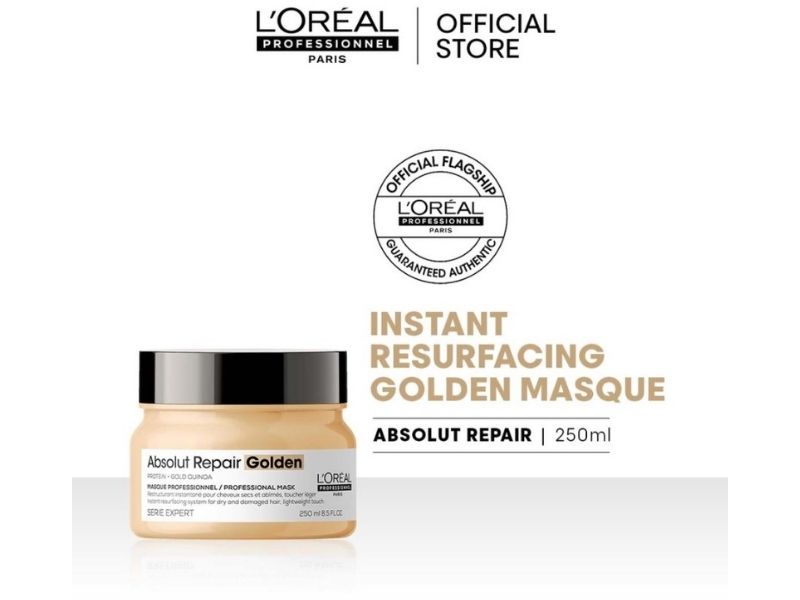 Deep conditioning is key in your styling routine, as curly hair is often dry and brittle. For those who don't know, this is like a thick, creamy hair mask that you soak your hair with for at least 20 minutes. Using a deep conditioning hair mask at least once a week can make a huge difference, especially on heat-damaged and chemically processed hair. They'll bring back moisture to your tresses and prevent them from becoming dry and fragile. 
Try: L'Oréal Professionnel Serie Expert Absolut Repair Golden Mask
How To Get Long-Lasting Defined Curls: Apply Styling Products In The Shower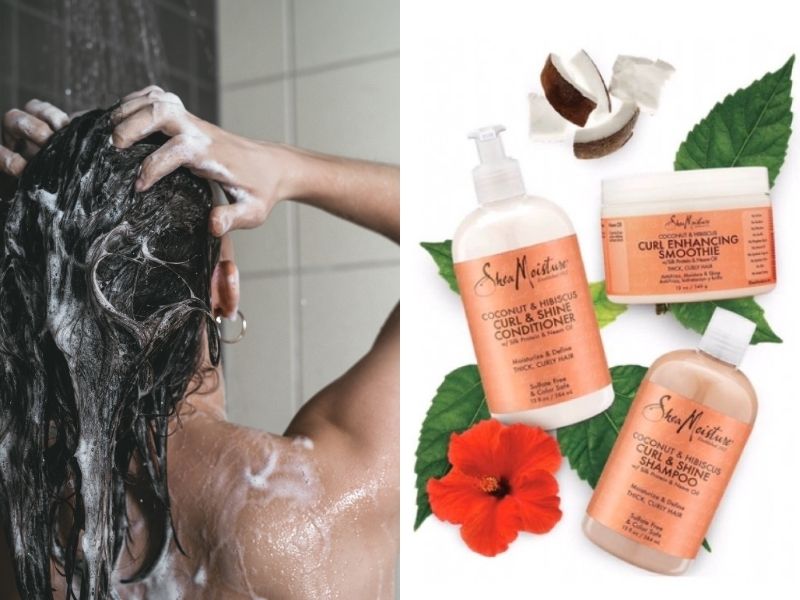 It's always better to apply styling products to your curly hair in the shower rather than after. Products for curly hair are usually more effective when your hair is soaking wet. During this time, the hair cuticles are fully open and ready to absorb whatever moisture they can to preserve hydration. Sealing the cuticles with the right products will yield more effective results and allow your defined curls to last longer. 
Try: SheaMoisture Coconut & Hibiscus Curl Enhancing Smoothie
How To Retain Shape Of Curly Hair: Twist Your Curls
If you're having trouble taming those stray cowlicks, try twisting your hair while it's still wet from the shower. This will make shaping and styling your curly hair a whole lot easier. You can then follow up with a diffuser so that your curls retain their shape and volume throughout the day.
How To Blow-Dry Curly Hair: Use A Diffuser 
If you've been blow-drying your curly hair without a diffuser, it's time to change that ASAP. The direct heat from a hair dryer can damage your tresses and cause them to become frizzy. Meanwhile, a diffuser attachment ensures that the heat flow is distributed evenly so your curls can keep their shape. It also keeps your hair from being tossed around too much while blow-drying.
How To Air Dry Curly Hair: Use A T-Shirt/Microfibre Towel 
It's never a bad idea to limit the amount of heat styling on your curly hair. Air drying your hair is the least damaging option and the best way to sustain the integrity of your curls. However, make sure to use a T-shirt instead of a regular bath towel to remove the excess water from your hair. This technique is called "plopping"—which is less rough on your curls and won't strip away too much moisture from your hair. 
How To Prevent Split Ends In Curly Hair: Get Regular Trims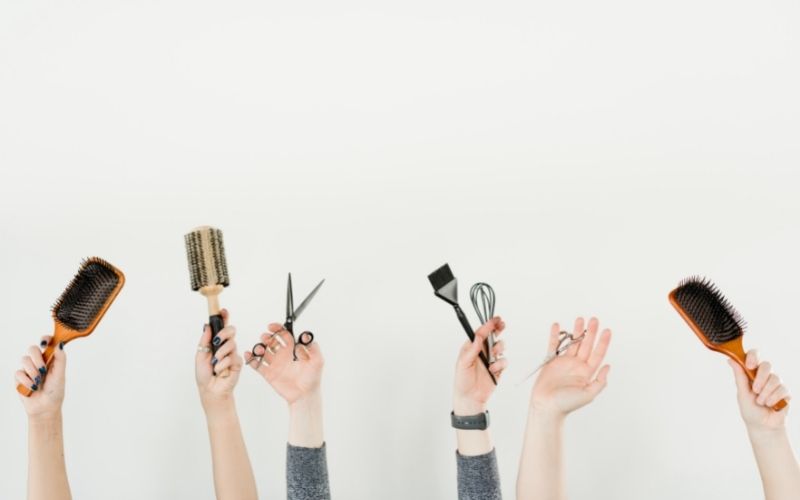 Want healthy and bouncy curls? Then try getting your hair trimmed regularly every six to eight weeks. Doing so will prevent split ends and it'll also make your curly mane far more manageable to style. 
How To Protect Curly Hair Overnight: Try The Pineapple Trick 
This trick involves loosely piling all your hair to the very top of your head in a loose, high ponytail. This keeps your hair from losing its shape while also preventing it from becoming a tangled, frizzy mess as you sleep. Simply flip your head over and then secure your locks with a soft silk scrunchie instead of traditional hair ties or elastics as they might cause breakage. 
How To Add Definition To Curly Hair: By Cocktailing Products/Hair Serums
Used all sorts of products for curly hair but still can't quite get the curls you want? Then try mixing them to create your very own customised curly cocktail! Product cocktailing involves combining two or more products together to give you the perfect blend for your curl type. Alternatively, you could also opt for a hair serum if you can't be bothered with figuring out a curly cocktail formula. 
Best Bedtime Routine For Curly Hair: Sleep On A Silk Pillowcase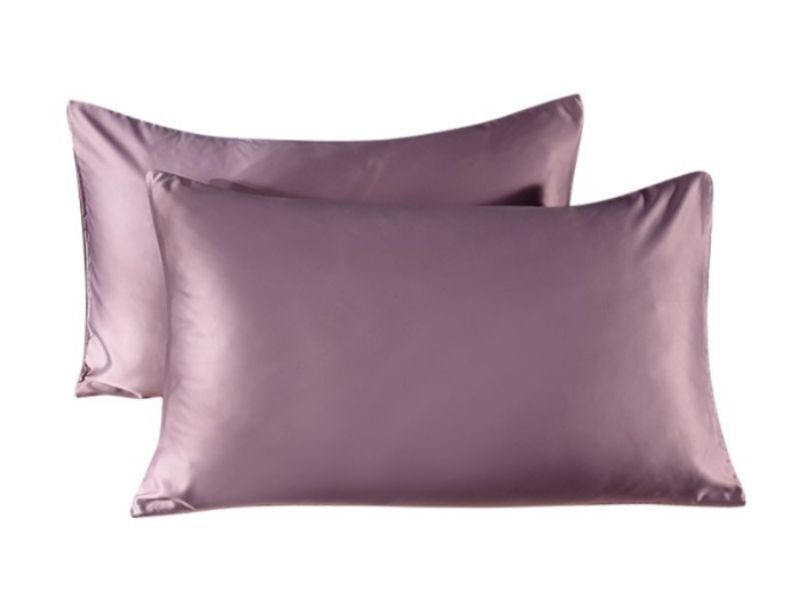 An important nighttime habit to have when knowing how to style your curly hair is protecting your curls while you sleep. Avoid sleeping on cotton sheets, as the fabric is too harsh on curly hair and soaks up its natural oils, causing dryness. Instead, sleep on a silk pillowcase or try wrapping your hair in a silk scarf. This will reduce friction and keep your curls well hydrated. 
How To Repair Split Ends In Curly Hair: With A Moisturising Leave-In Conditioner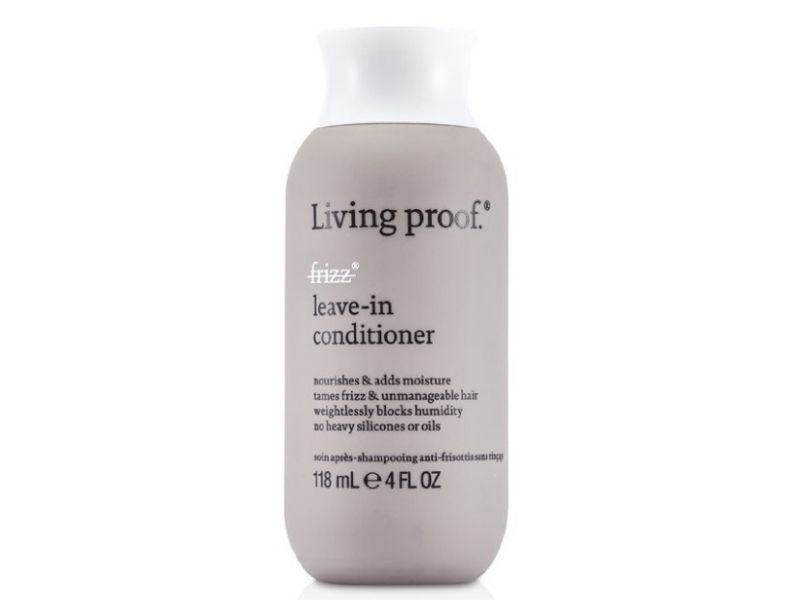 More often than not, the ends are the driest parts of your hair. So, it's crucial to tend to your hair in between trims to ensure your locks grow healthily. Applying a leave-in conditioner before styling your curly hair will provide extra moisture and protect it from damage during the detangling process. 
How To Refresh Curls: With A Curling Iron
You might be wondering why you'd need a curling iron when you already have curly hair. Sounds silly, we know. But hey, sometimes it's nice to give your locks a good pick-me-up, especially on stubborn bad hair days. Think of it as giving your curly locks a "my hair but better" effect. Plus, it's a quick and easy way to freshen up your curls while making them appear more defined and uniform. 
Related: Curling Iron Guide: 9 Types Of Hair Curlers (And How To Use Each One)
Knowing

How To Style Curly Hair

Will Give You Healthy, Bouncy Spirals Every Day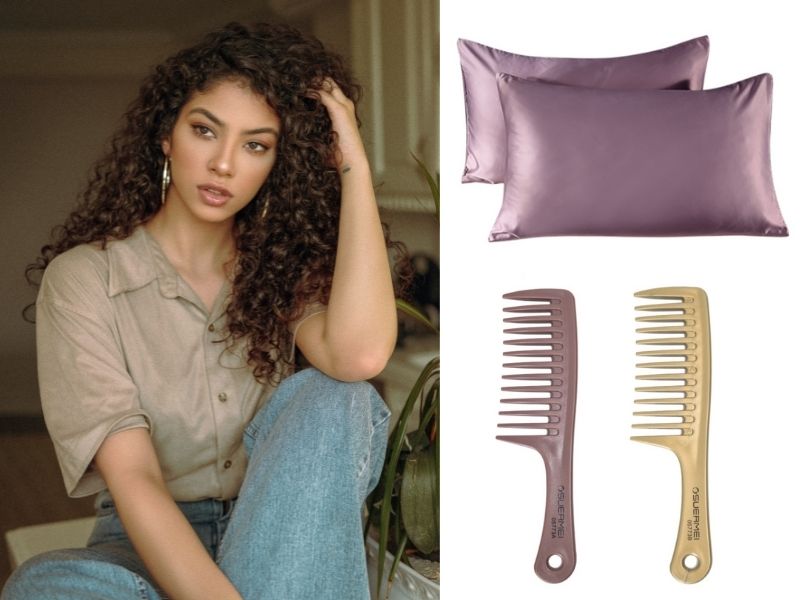 Much like skincare, your hair needs to be pampered with some good TLC to maintain its shiny and lustrous state. Regardless of whether you have curly or straight hair, it's never too late to start building a proper hair care routine for a healthier mane. In search of more products for curly hair? Then consider adding these best shampoos for curly hair to your collection.