Hari Raya is nearly upon us, so it's time to hunt for some brand new festive outfits! Worried about going over the budget? We've put together these stylish and affordable outfits for you to rock your best baju Raya fashion in 2022. And all within the RM100 to RM150 price range! From casual and modern looks to stunning traditional wear, continue reading to find your best Raya aesthetic.
Baju Raya Fashion

For Women From

Shopee

 
Punk Kaftan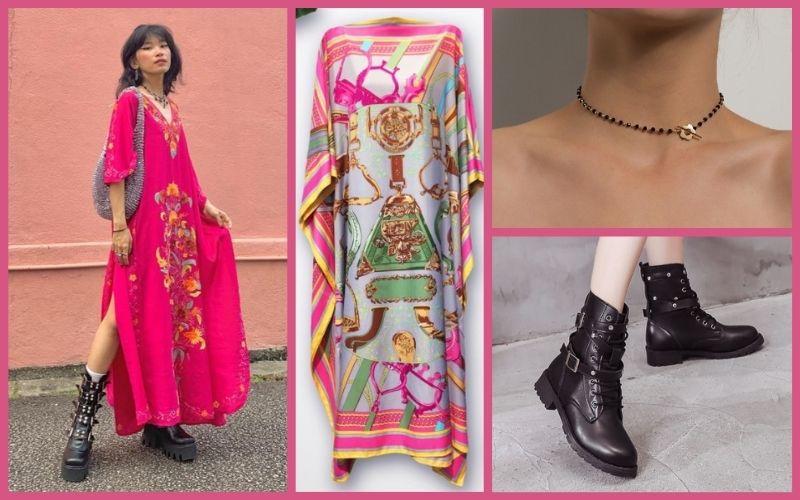 You might be familiar with kaftan dresses as comfortable loungewear, but it's far more versatile than you think. It can even be worn as a top paired with wide-leg bottoms, as Seri Mizani has done in this video tutorial. But if you're feeling lazy and still want to look extra, you can take cues from Deanni. Here, she styled her kaftan with chunky platform boots, giving her baju Raya fashion a more punk-chic interpretation. 
Shop this style:
Edgy Batik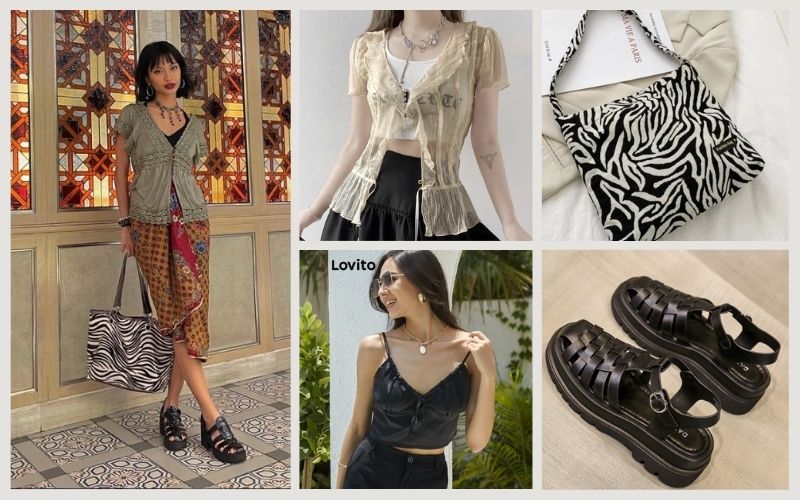 You can always rely on Seri Mizani for great traditional wear styling tips. Pairing her kain batik with a bold zebra tote bag, she proves that, sometimes, clashing prints can totally work. But keep in mind that in order to pull this off, there has to be some element of similarity between your pieces. In this case, it's the black gladiator sandals and tank top, which perfectly tie in with the colour of the zebra stripes. 
Shop this style:
Cosy Cardigan
Cardigans are a knitwear trend that's still going strong in 2022. So why not incorporate this outerwear piece into your baju Raya fashion? Since the holiday is often associated with the colour green, draw inspiration from Farajuliana by adding hints of this hue into your cosy ensemble to match the festive theme. 
Shop this style:
Elegant Jubah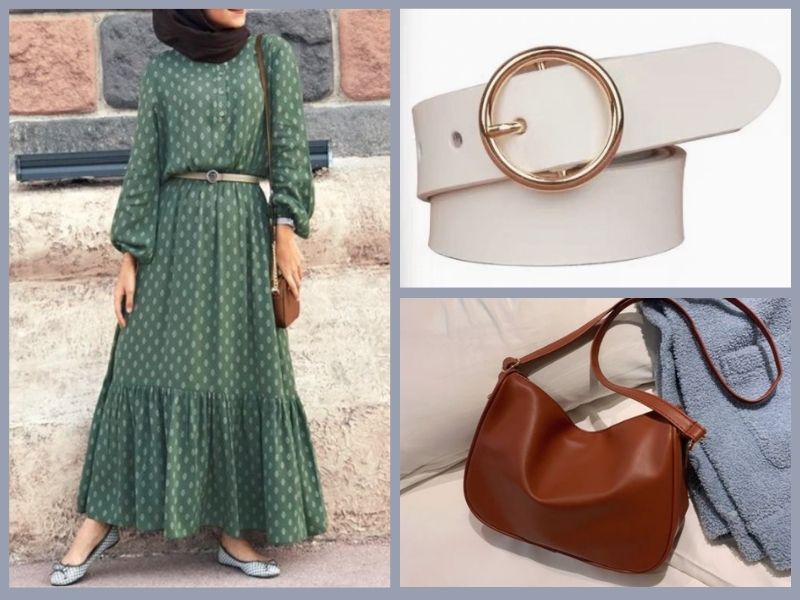 Alternatively, you can also fully embody the signature Raya colour in a long, elegant jubah dress. Like kaftan, jubah dresses make for a quick and easy outfit that you can throw on at the very last minute. Plus, you don't need to do much to elevate the look, so keep the accessories to a minimum for a simple but sophisticated style. 
Shop this style:
Modern Kebaya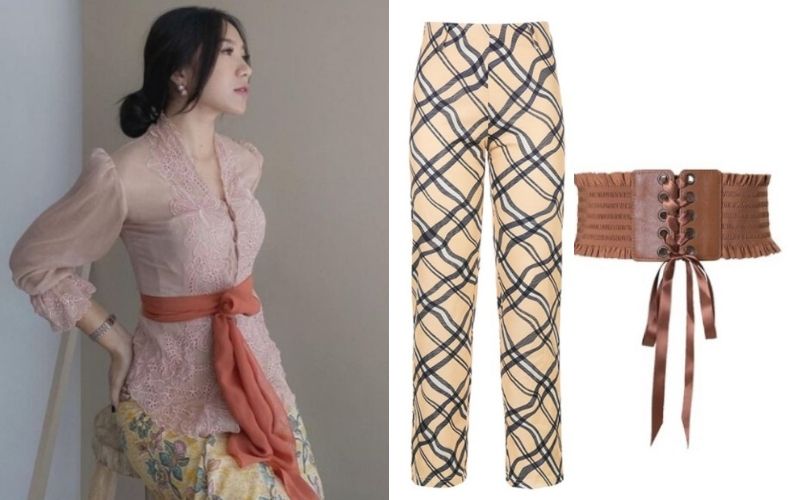 Want to revamp your kebaya top with some of TikTok's biggest fashion trends? Then try cinching in the waist with a corset belt to replace the belt sash. Think of it as #regencycore meets traditional baju Raya fashion. And if you don't want to stop just there, these printed Y2K-inspired pants will surely be enough to make a bold fashion statement. 
Shop this style:
Blazer Boss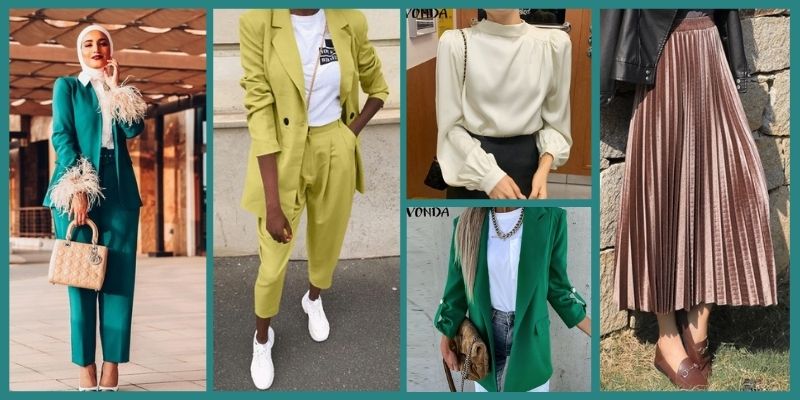 Channel your inner #girlboss attitude this Hari Raya with a sharp-looking suit set. This smart-casual ensemble will not only look good for this festive season but can also be worn in the office too! Prefer skirts over pants? Then swap out your bottoms for a midi skirt to bring out your feminine charm. 
Shop this style (outfit 1):
Shop this style (outfit 2):
Baju Raya Fashion

For Men From

Shopee 
Boho Batik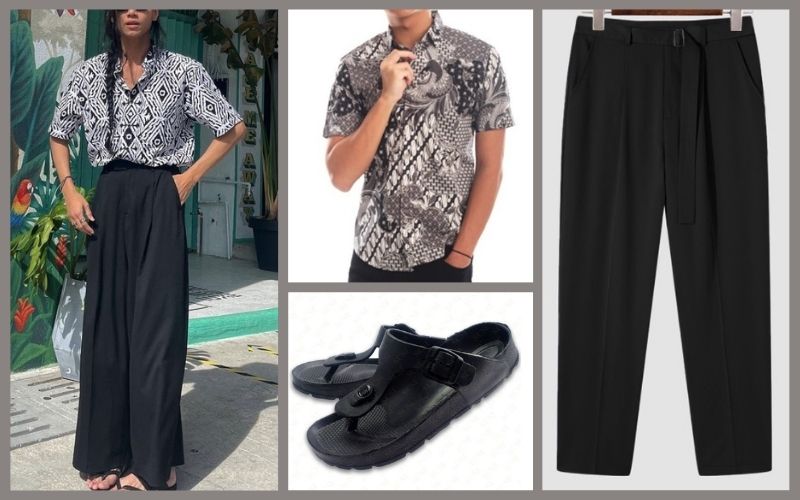 Hari Raya is a great time to sit back and relax with family, so you'll want to be in your comfiest clothes. And there's nothing that screams comfort better than a breathable batik shirt. While straight-legged jeans are a common outfit pairing, why not take your baju Raya fashion game to the next level with wide-leg pants instead? Not only is it less restrictive, allowing you to move more freely, but it also won't feel as insulating as jeans too. 
Shop this style:
Retro Batik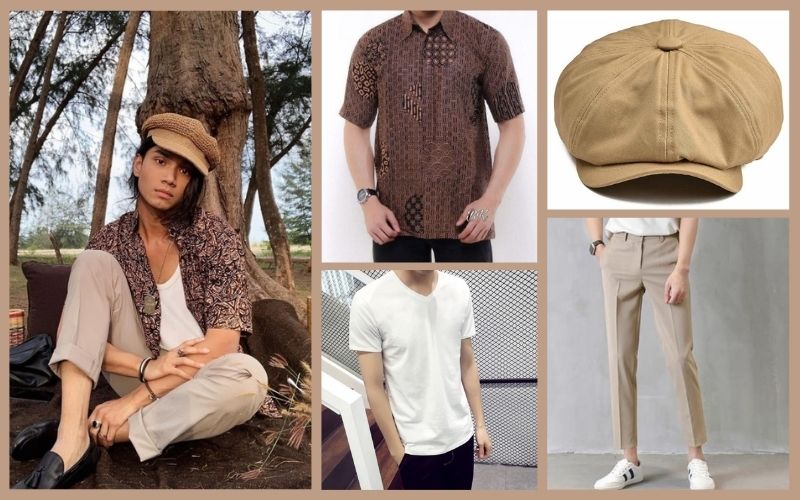 Not a big fan of wide-leg pants? Then perhaps Nazreem Musa's second batik combination will be a better style fit for you. We absolutely love the retro vibes that this outfit exudes, especially when the pieces are all paired in a seamless, monochromatic colour scheme. 
Shop this style:
Hip Baju Melayu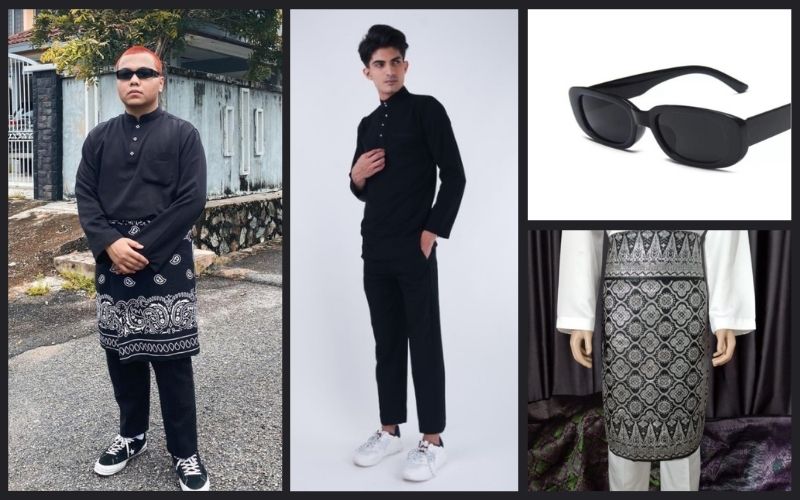 Splurged on a brand new pair of Vans? Give them a traditional twist by wearing them with your baju melayu. Opt for a baju melayu in the same shade as your shoes to get an even sleeker and cohesive look.   
Shop this style:
Dress In Your Best

Baju Raya Fashion

This Hari Raya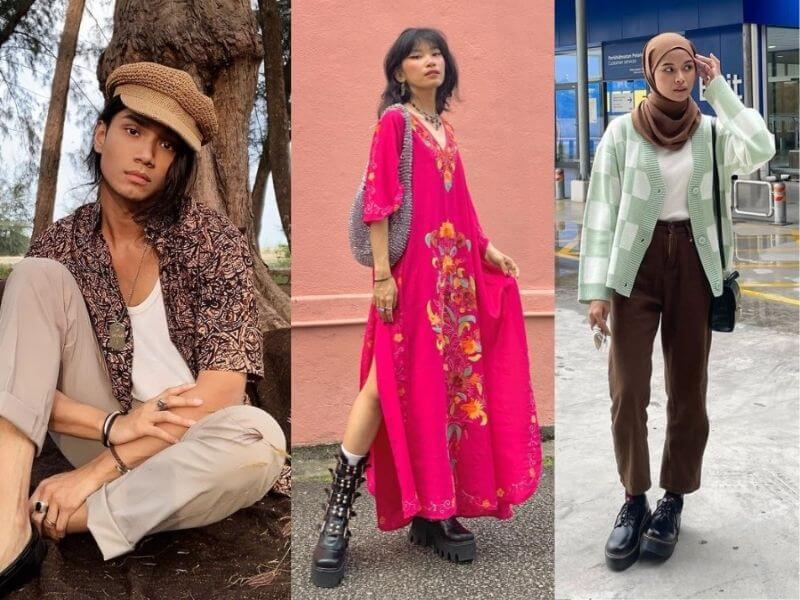 Have fun putting together your best baju Raya fashion outfit as you celebrate the holiday with your loved ones. Searching for more style inspo? These seven types of traditional Malay clothing will have you looking dazzling while also expressing your cultural pride! 
We hope you have a wonderful celebration and continue to stay safe and healthy. Selamat Hari Raya Aidilfitri!