The postnatal period is a crucial time for new moms to recuperate from the aftereffects of childbirth. After all, nine months of pregnancy and an arduous delivery can take a heavy toll on the body. Apart from having quality confinement care and exercising, a postnatal massage can help moms regain their health and unwind from the chaos of caring for a newborn. Below, we explain what this therapeutic massage is all about, plus the go-to services for the best postnatal massage in Malaysia.
What Is A

Postnatal Massage

?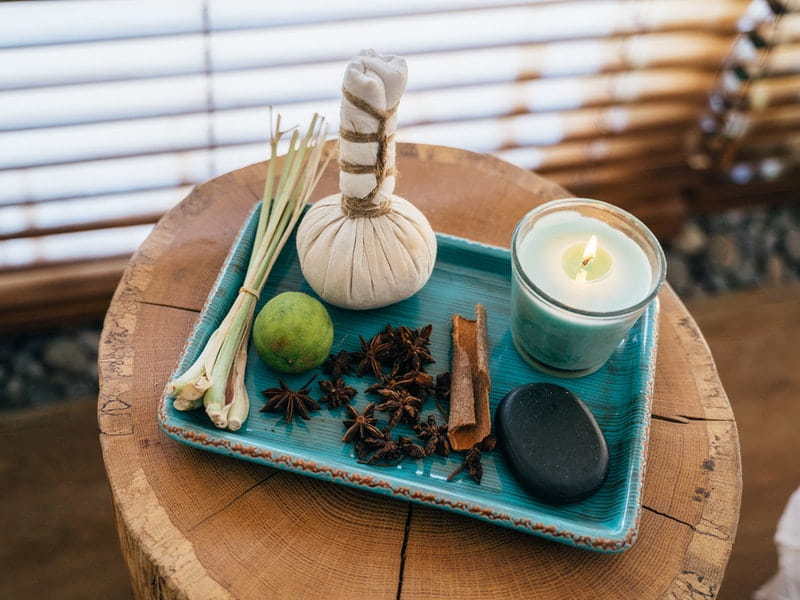 A postnatal massage is essentially a massage therapy for moms who have just given birth. In Malaysia, it usually comprises a full-body massage, hot compression (bertungku), and body wrapping (bengkung), carried out by a traditional or professionally trained masseuse. This rejuvenating massage aids in postpartum recovery and helps restore the body to its former condition.
How Soon After Birth Can You Get A

Postnatal Massage

?
If you had a natural birth, you can receive a postnatal massage as soon as you're ready. This can mean days or weeks after the birth. But if you experienced a C-section or complicated birth, you should speak to your doctor before scheduling a massage.
What Are The Benefits Of A

Postnatal Massage

?
Postnatal massage provides several remedial benefits that help the body recover from childbirth, including:
Aiding In Uterus Recovery
As the uterus is enlarged during pregnancy, a uterine massage can help shrink the uterus down to its usual size and expel lochia (blood and other post-delivery discharge).
Reducing Swelling
Parts of the body, such as the feet and arms, may swell after labour due to water retention. A postnatal massage can relocate the water to the right areas, and increase lymphatic drainage to remove excess fluids and waste products from the body.
Alleviating Sores And Muscle Aches
Childbirth strains your body and so does breastfeeding if done in poor posture. A postpartum massage can improve blood circulation in the body, relieving aches and pains quickly.
Improving Mental Well-Being
The drop in estrogen and progesterone levels post-delivery can adversely affect a mom's mood. Caring for a newborn isn't stress-free either. Having a calming massage can help regulate stress hormone levels and increase the feel-good ones. Chances are, when your mood improves, so will milk supply and sleep quality!
Shaping Up
The traditional practice of wrapping the abdomen in a bengkung, or belly wrap, expedites the contraction of the uterus and tucks the tummy in.
Stimulating Breast Milk Production
Some postpartum massages include breast massage, which is effective in reducing pain and unclogging blocked milk ducts.
Best

Postnatal Massages

For Moms

In Malaysia
Postnatal massages are usually provided as part of confinement packages. If you'd like to engage your own, here are nine of the best postnatal massages for moms in Malaysia.
1. Tanamera

Postnatal Massage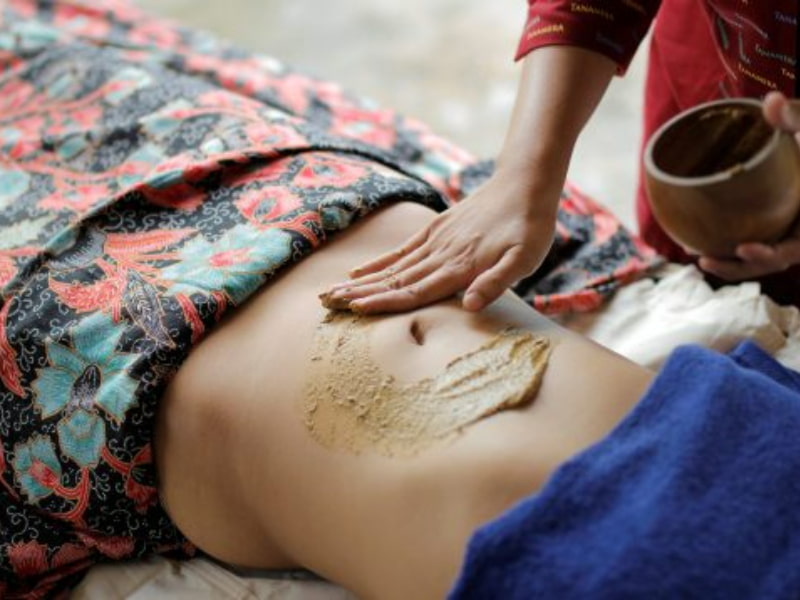 For the ultimate spa and healing experience, treat yourself to Tanamera's traditional postnatal massage. In the healing hands of their therapists, you'll enjoy postpartum massages, heat treatment, herbal bath, abdomen wrap, and other herbaceous concoctions. All of these will help speed up overall recovery and soothe your tired mind. You can even choose to be pampered in the comfort of your own home or at one of Tanamera's lush wellness centres.
Locations:
Subang Jaya
12B-01, Jalan SS15/4D, 47500 Subang Jaya, Selangor
Opening Hours: Mon – Sun, 10am – 7pm
Contact: 03-5611 3205
TTDI
Level 2, Podium Block Plaza VADS, 1, Jalan Tun Mohd Fuad, TTDI, 60000 KL
Opening Hours: Tue – Sun, 10am – 7pm
Contact: 012-765 6521
Website | Facebook | Instagram
2. Bayu

Postnatal

Home

Massage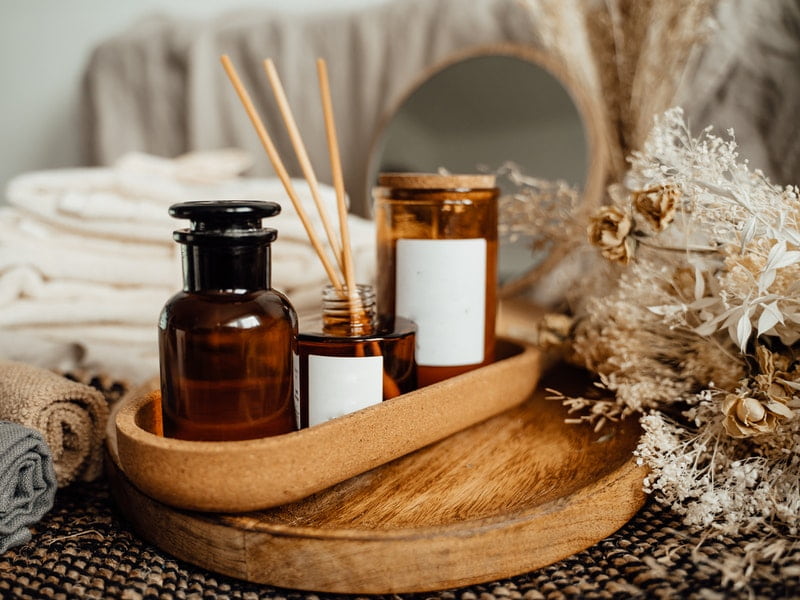 Looking for an at-home massage to complement your confinement? Then get in touch with Puan Lily Azlan of Bayu Home Massage. The certified masseuse tailors massages to your needs and even sets up your room ambience for total relaxation. Her gentle but firm touch will knead away knots and aches, leaving you with deep sleep at night. If you're not tied to strict confinement, you can also enjoy your massage at Puan Lily's studio in Kota Damansara.
Location: Kasturi Idaman Condominium, Jalan Pekaka 8/6, Kota Damansara, 47810 PJ, Selangor
Opening Hours: Mon – Sat, by appointment only
Contact: 019-201 0125 (WhatsApp only) or book online here 
3. Bondahaven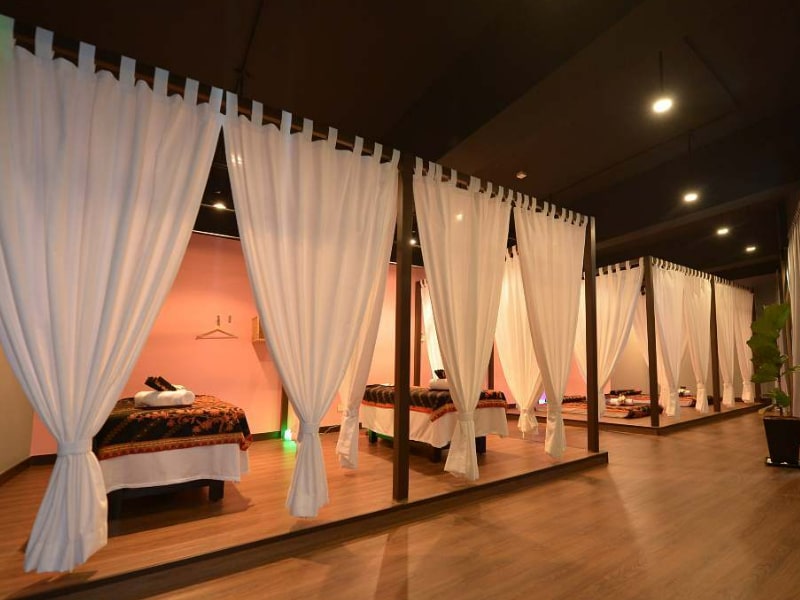 The aptly named Bondahaven is a facility that provides moms with a reprieve from the full-time job that is motherhood. They offer wide-ranging postpartum massages for moms, as well as lactation consultations to tackle your nursing conundrums. With their combination of traditional and modern massage techniques, you'll walk away reinvigorated and ready to take on motherly duties again.
Location: No 2-3, 3rd Floor, Jalan Puteri 2A/2, Bandar Puteri Bangi, 43000 Kajang, Selangor
Opening Hours: Thu – Tue, 10am – 6pm
Contact: 03-8912 2221
Website | Facebook | Instagram
4. CKbidan Postnatal And Wellness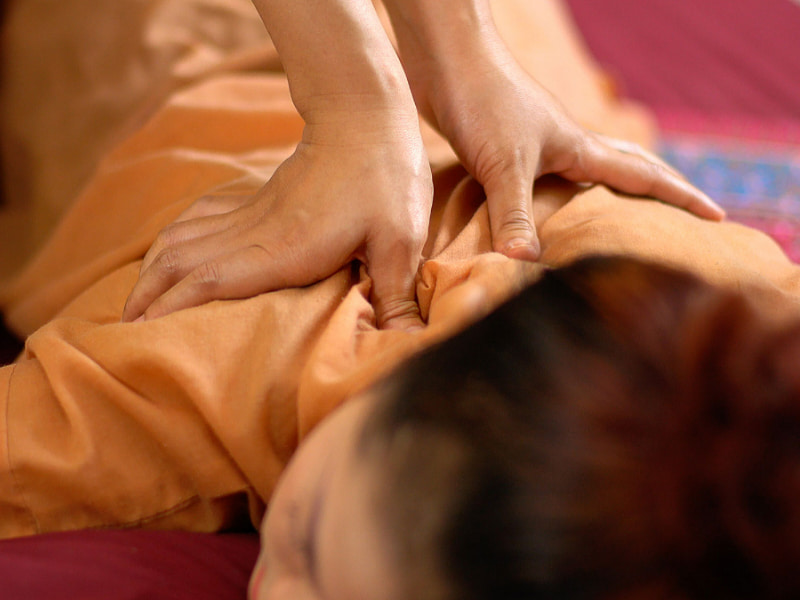 For 100% traditional Malay postnatal massage, CKbidan is a trusted choice for moms in Malaysia and across the straits. Their mobile service covers most of West Malaysia and Singapore, so their friendly bidans will arrive right at your doorstep. All of their packages comprise the essential post-delivery and breast massages, hot compression, belly wrap, uterine fumigation, and more if you sign up for longer packages.
Location: No 3-5, Jalan Perniagaan 1, Pusat Perniagaan Kg Tengah, 84000 Muar, Johor
Contact: 012-715 9596 (WhatsApp)
Website | Facebook | Instagram
5. Urban Retreat Spa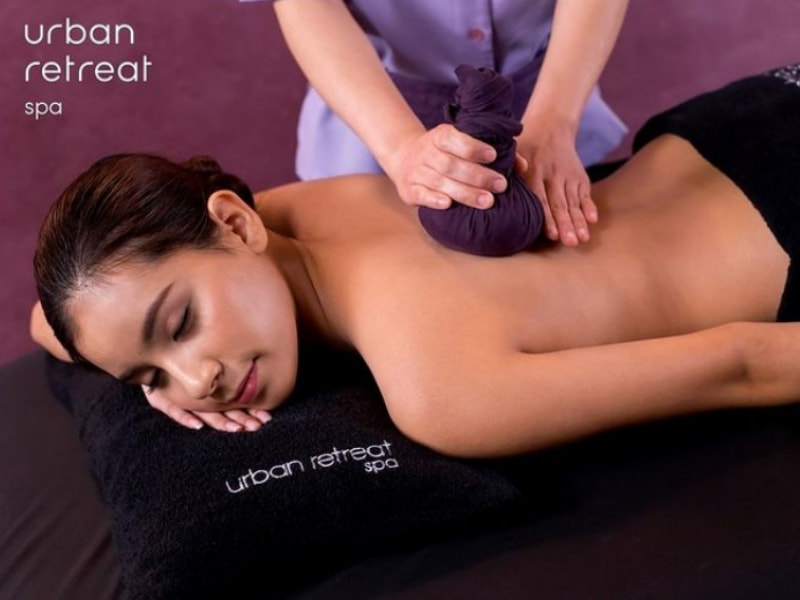 If you're looking for quick relief with no package commitments, Urban Retreat Spa is your answer. This modern sanctuary offers two types of massages for postpartum moms – the lymph detox massage and Siam herbal healing. The former uses warm ginger oil and gentle strokes to dispel wind and water retention, while the latter uses warm herbal compresses to ease muscle tension, aches, and pains.
Locations:
1 Mont Kiara
L2-15, 2nd Floor, 1 Mont Kiara, 1, Jalan Kiara, Mont Kiara, 50480 KL
Opening Hours: Daily, 11am – 8pm
Contact: 017-881 3299
The Curve
L1-157, The Curve, 6, Jalan PJU 7/3, Mutiara Damansara, 47800 PJ, Selangor
Opening Hours: Daily, 11am – 10pm
Contact: 012-221 7213
Website | Facebook | Instagram
6. STAY Beauty Postpartum Massage Treatment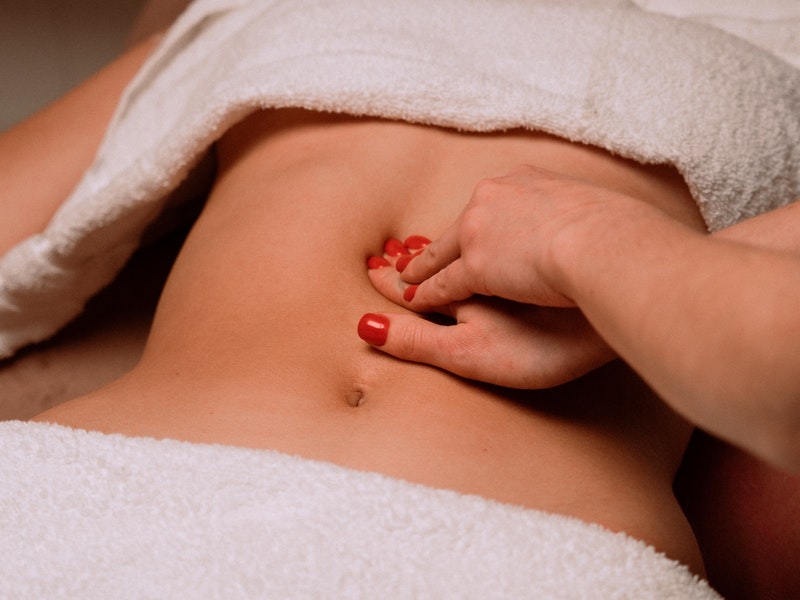 Massage therapist Carmen is the nimble hand behind STAY Beauty's highly rated door-to-door postpartum massage. Her warm and attentive service, coupled with her highly effective massages, has endeared her to many of her happy customers. Carmen is also knowledgeable in lactation and breastfeeding, so she can be a reassuring presence for first-time mothers.
Location: Based at Old Klang Road
Contact: 019-391 0819
7. Adruja Spa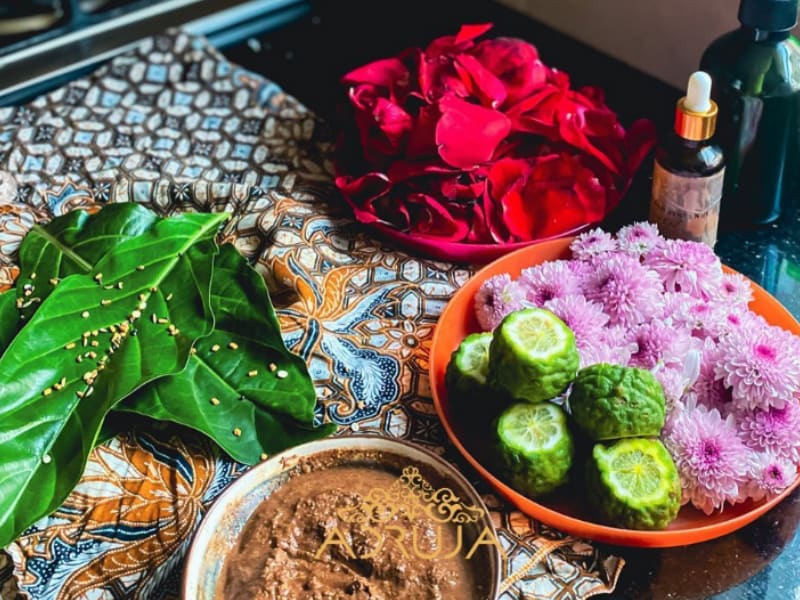 Adruja Spa is a professional at-home massage service that practises traditional Kelantanese postpartum treatments and remedies. Their massage for moms restores your body condition and energy, so you can focus on caring for your newborn better. You can choose between basic and comprehensive packages, depending on the time and resources you have. The latter, although pricier, includes the whole works plus complimentary baby massages and showers.
Location: 35, Jalan Elektron U16/D, Denai Alam, 40160 Shah Alam, Selangor 
Opening Hours: Mon – Sat, by appointment only
Contact: 011-6553 1688
Website | Facebook | Instagram
8. Ozmosis Wellness Spa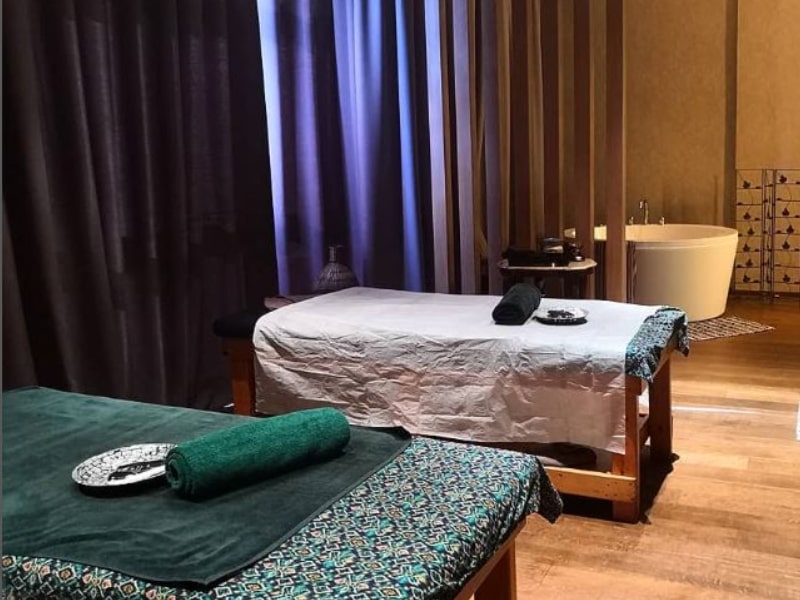 How about a postnatal massage in a well-appointed space like Ozmosis Wellness Spa? For 60 or 90 minutes—your choice!—you'll receive a healing massage to help ease the discomforts in your body after pregnancy and birth. Your baby-care aches, like back pain and breastfeeding shoulders, will be taken care of and your post-baby belly will be toned up too.
Locations:
Bangsar
No. 16-1, Jalan Telawi 2, Bangsar Baru, 59100 KL
Opening Hours: Daily, 10am – 7pm
Contact: 03-2287 0380 / 012-384 6122 (WhatsApp)
Ascott KLCC
22nd Floor, Ascott Hotel & Residence, No. 9, Jalan Pinang, 50450 KL
Opening Hours: Daily, 11am – 8pm
Contact: 03-2718 6886 / 012-374 6122 (WhatsApp)
Website | Facebook | Instagram
9. The Ruumah Spa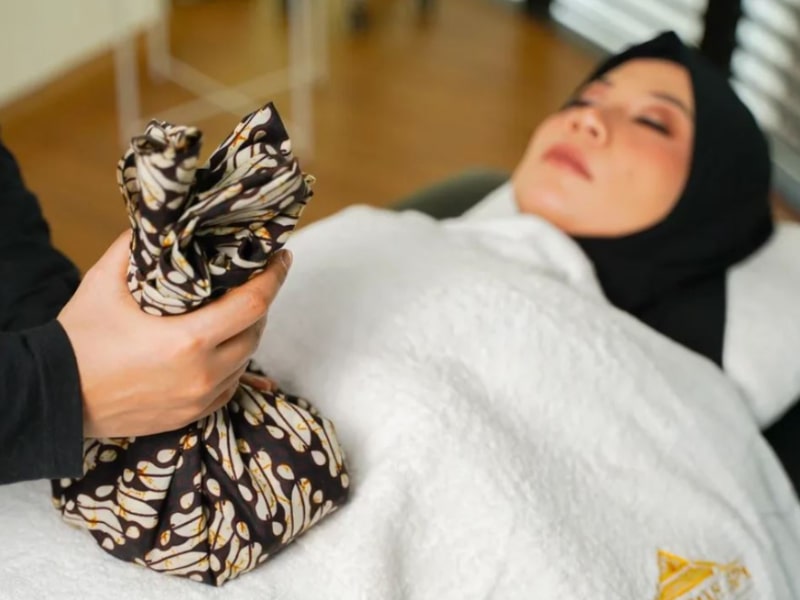 Whether you'd like to have your postpartum massage at home or ensconced in a home away from home, The Ruumah Spa offers both at reasonable prices. From the basic Postnatal Massage to the all-encompassing Postpartum Back To Glow package (both under RM200 per session), Ruumah's highly skilled masseuses are guaranteed to rejuvenate new mamas from the inside out.
Location: R-3-12, Emporis Kota Damansara, Persiaran Surian, Kota Damansara, 47810 Petaling Jaya, Selangor
Opening Hours: Mon – Sat, 9am – 6pm (by appointment only)
Contact: 017-820 9299
Website | Facebook | Instagram
Rest And Recuperate With These

Postnatal Massages

For Moms

In Malaysia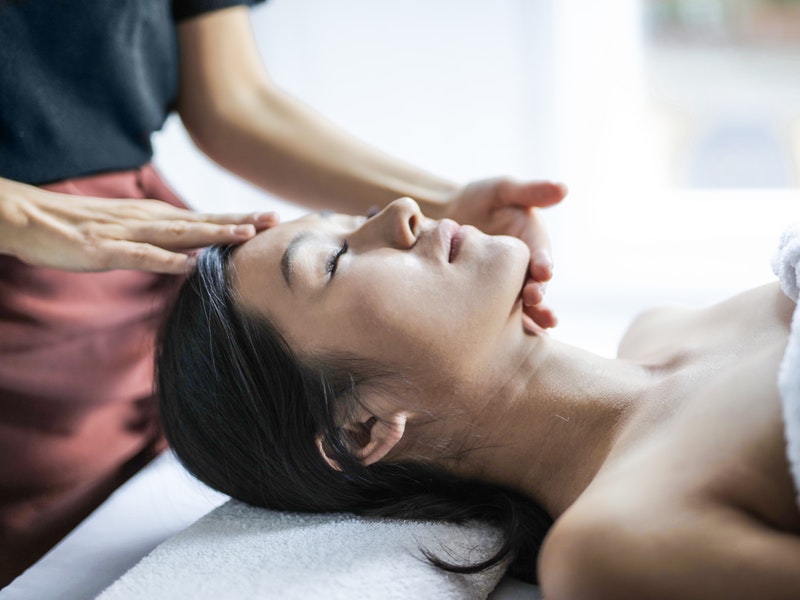 After all the hard work of childbirth, your body definitely deserves some pampering and healing. Only then will you be able to take on the demands of motherhood. So put yourself first and sign up for one of these postnatal massage services in Malaysia with zero guilt!
In case you're also looking for antenatal classes, we've compiled a list for you. But if you're a friend who's looking to gift a mom with something practical, read what real Malaysian moms have to say—because you're on the right track!