Futsal, like its grass pitch alternative, is a game of speed, wits, and power. But instead of an open field, it's within the confines of a smaller hard court with fewer players on each side. To outperform the competition, it's important to have a solid foundation from the ground up. By wearing the best futsal shoes in Malaysia, you gain traction and support for quick pivots, dynamic set-ups, and sprints from one end to the other.
What Shoes Should I Wear For Futsal?
Futsal shoes are best for the sport because they have grippy bottom soles that help players stay grounded and in control. Unlike football boots, futsal shoes have flat bottoms but without spikes. This is because football is played on the grass, while futsal and indoor soccer are played on hard courts or turfs. 
Remember: You want the shoes to fit well, not too tight or loose, because both extremes may cause unnecessary friction or be uncomfortable to wear. Even worse, they could lead to injuries.
The

Best Futsal Shoes In

Malaysia

For Your Next Game
So you can be quick on your feet and outmatch your rivals. 
1. Umbro Attacker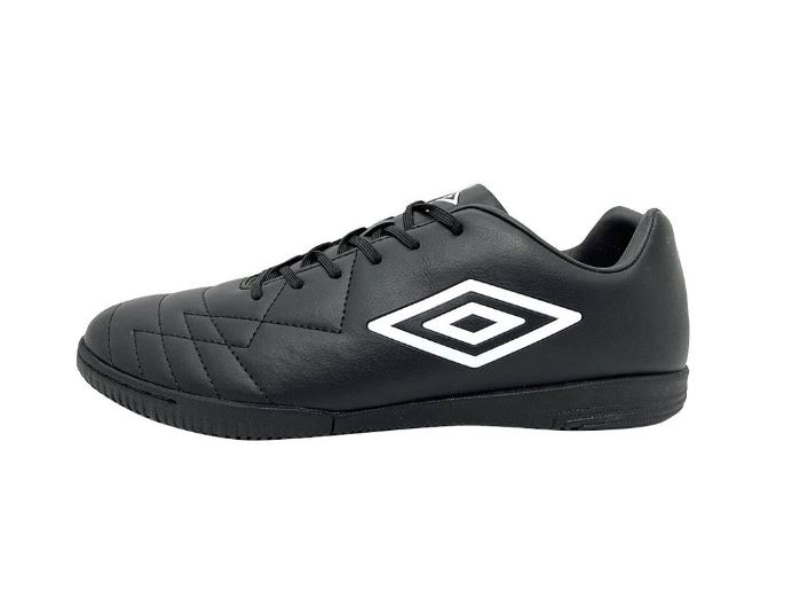 Count on legacy British football brand Umbro to make the best futsal shoes in Malaysia, like these cool all black Attackers with the embossed Umbro logo standing out in white. Featuring a durable yet lightweight synthetic upper, they support your feet through vigorous matches and protect them from incoming tackles. On the outsoles, the textured patterns ground your feet even when you're gearing for a rapid attacking play. 
2. Mizuno Rebula Sala Club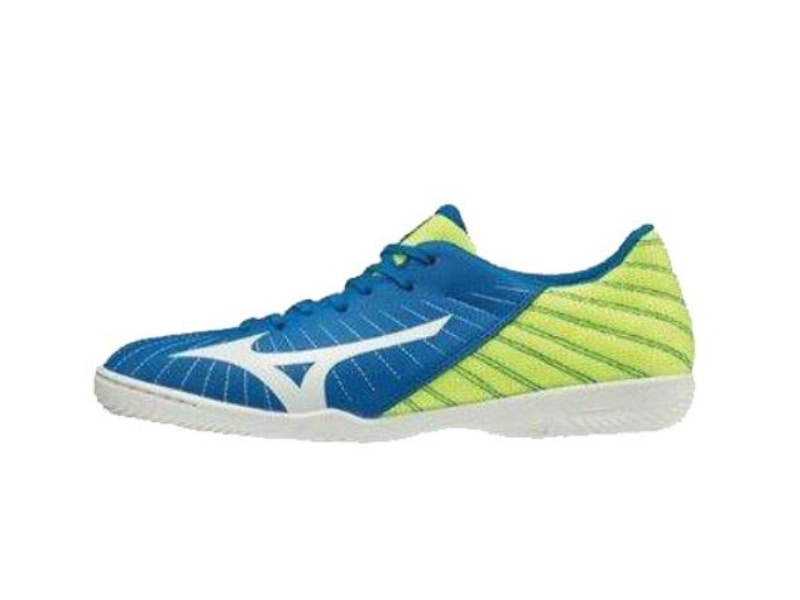 Mizuno may be known for its badminton shoes, but the Japanese retailer also supplies futsal shoes in Malaysia. The Rebula Sala Club IN is a good example; they perform incredibly well thanks to a low-cut style with solid lace structure over the supple yet hardy mesh upper. Plus, they look eye-catching in bright blue and yellow, so your teammate won't have a problem spotting you from afar. 
3. Lotto For Man Tacto 300V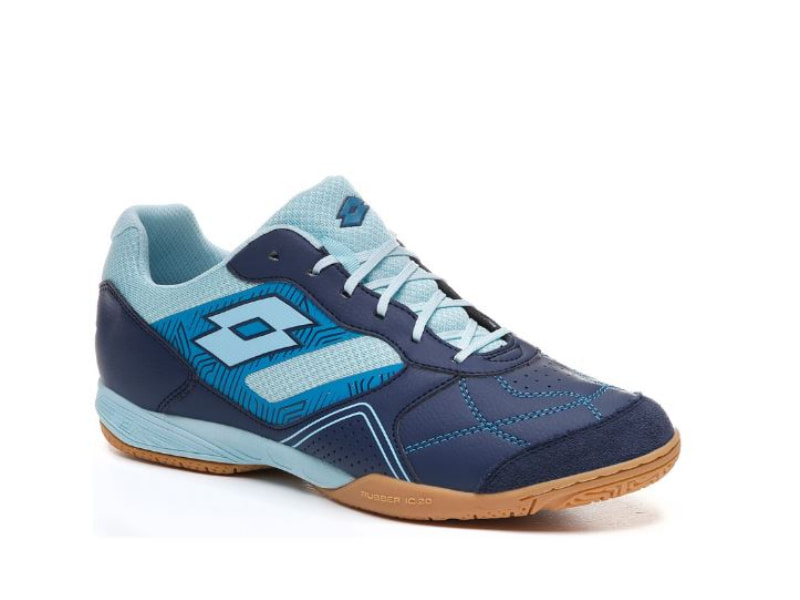 The Lotto Taco 300V is made with the all-rounder in mind.  Whether you're defending an onslaught or commanding a counter-attack, they get the job done without compromising stability and comfort. The upper is designed with care to create distinct sections of leather and suede, which will cushion impact in a secure fit. 
4. adidas Ghosted 4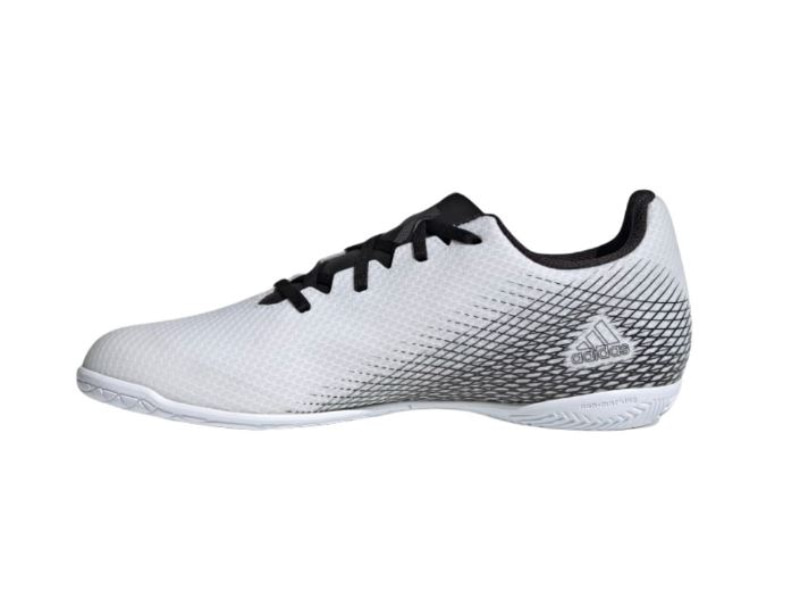 Don't ghost your date, ghost your rivals instead. adidas' Ghosted 4 promises to leave the competition in the lurch with a ridiculously lightweight construction that will have you thinking you're barefooted. But you're not. You're instead protected with a stretchy layer of synthetic upper that won't suffocate your feet. And as an added bonus, the bottoms of these best-in-class futsal shoes in Malaysia leave no marks on the court, only on the game. 
5. PUMA Monarch II IT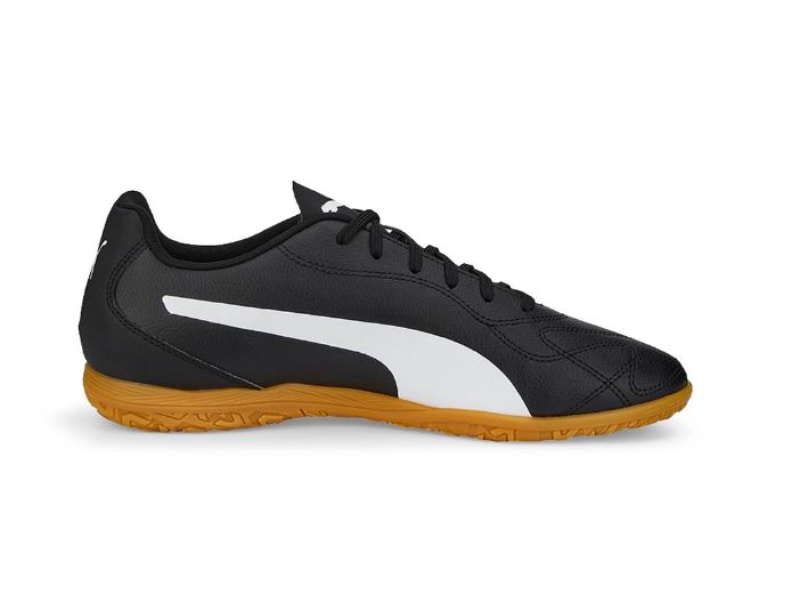 Puma, adidas' long-time competitor (fun fact: the founders are brothers, story for another day), doesn't fall short in the futsal department too. The Monarch range is a best-seller, and the II IT remains a popular and affordable choice for casual footies. What's more, they look sleek. Black upper and gum sole? That's impossible to go wrong. 
6. Decathlon Futsal Shoes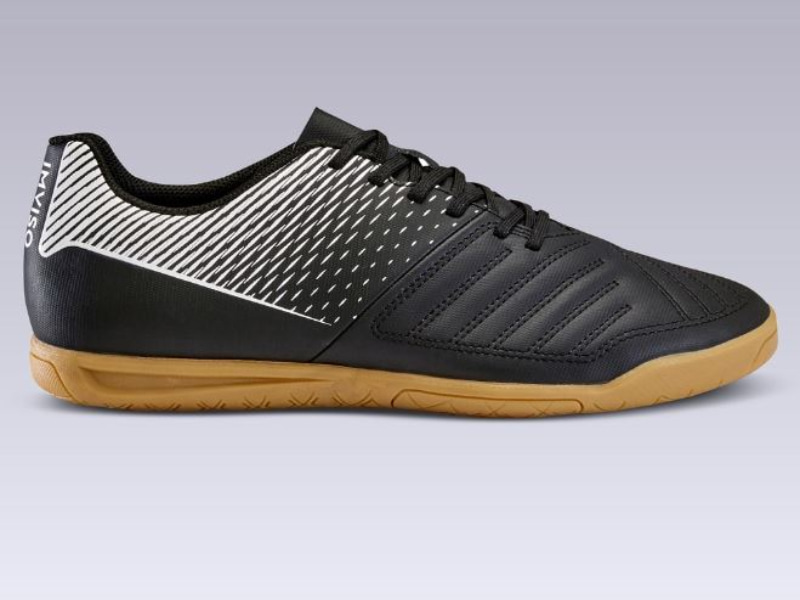 Decathlon's goal is to make sports accessible and affordable for the masses, and it has certainly done so with these futsal shoes. For just under RM70, they're packed with features often found in more expensive options. The upper and sole are made of abrasion-resistant materials, so expect them to last if you exercise care. A stretchy tongue makes slipping in and out of the shoes easy. 
7. Kronos Futsal KFW-7526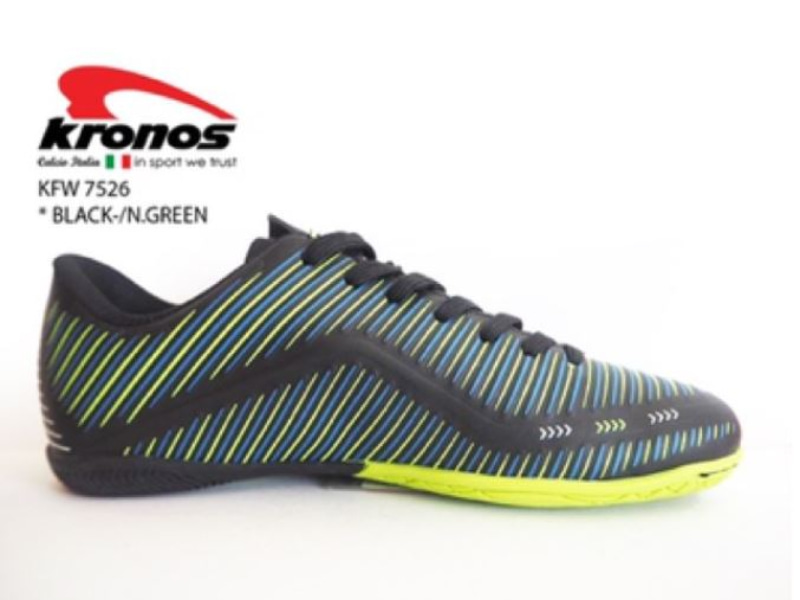 Not only are the KFW-7526 a good-looking pair of kicks, but they're also engineered for speed and precision. The flexible rubber outsole gives you steady traction and flexibility for you to make tight pivots around the opposition. Mix it with a padded collar, and you've got one of the best futsal shoes that money can buy. 
8. ASICS Calcetto WD 8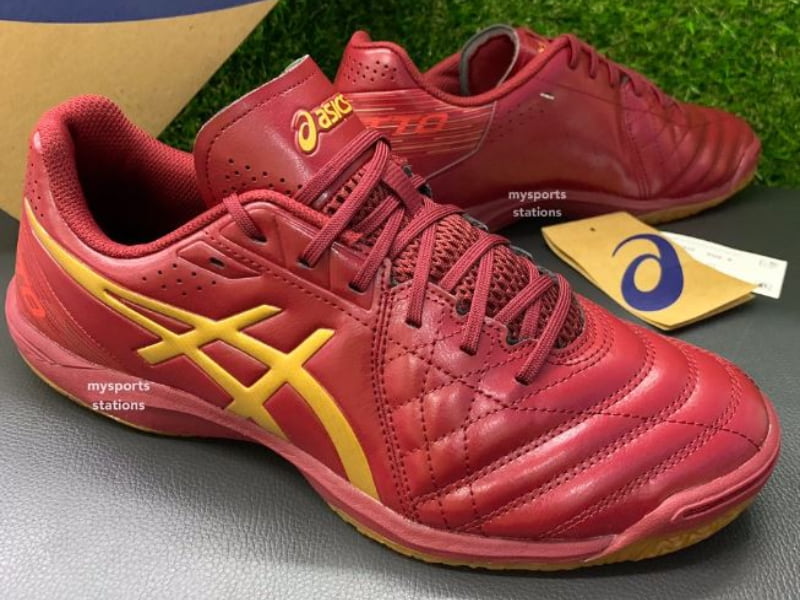 The luxurious maroon leather of the Calcetto WD 8 will make you feel like a million bucks on the court. And thankfully, they perform as good as they look. Topped with robust artificial leather that sustains long-term wear-and-tear, these ASICS beaters are built to last. So go ahead and get rough with your opponents. The wide forefoot area holds your midfoot all the way to your heel in place, providing optimal stability even during chaotic plays.
9. Ortuseight Jogosala Roulette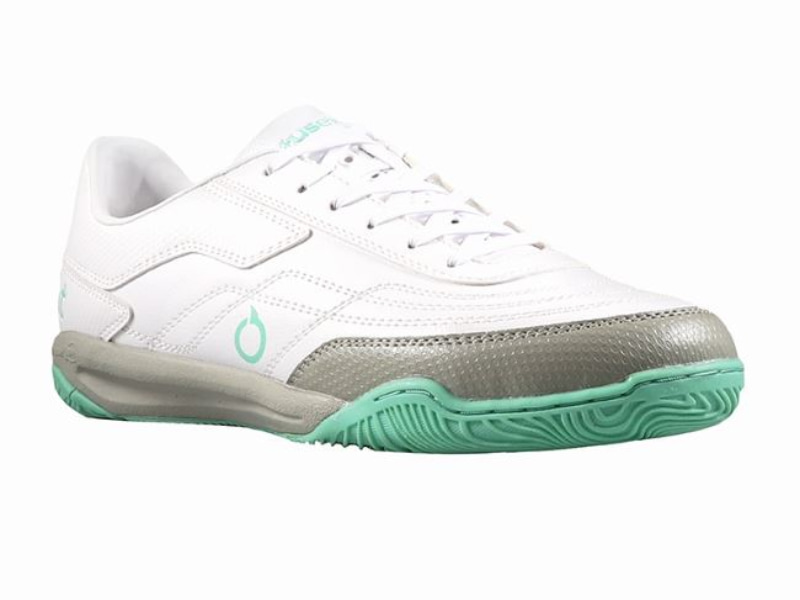 Ortuseight from Indonesia has been making waves in Southeast Asia for its stylish and affordable sports equipment. The Jogosale Roulette embodies these KSPs in a pair of futsal shoes so fashionable that they can be passed off as sneakers. Leather panelling completes the construction of the shoes for durability and support while a neoprene footbed absorbs impact. Separately, the heat-map pattern on the sole allows for sharp turns near the end zones.
10. Gatti ZEENA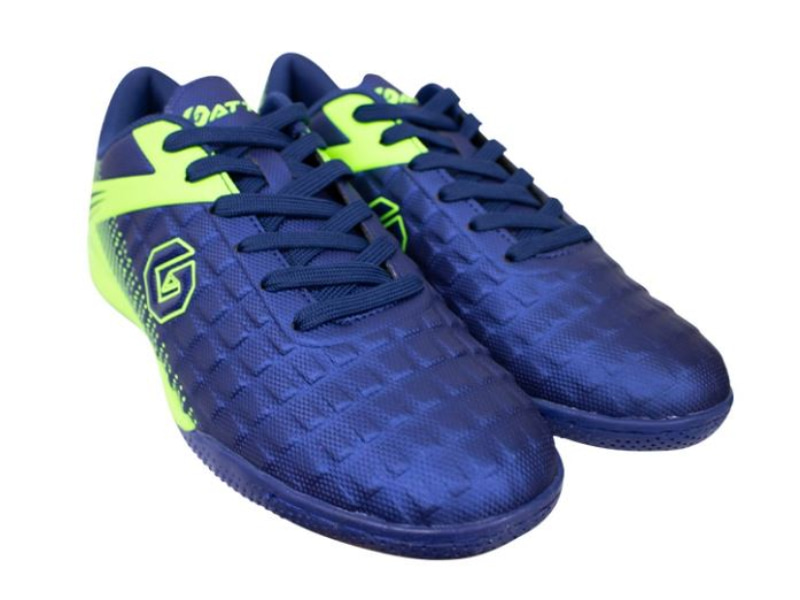 Don't discount the ZEENA's price tag for subpar quality and durability. In fact, the shoes see a mix of PU and rubber completing the upper, two materials not often seen together in budget options. These materials are further enhanced with gradient patterns near the heel and geometry motif on the front. Overall, you can consider this among the best futsal shoes in Malaysia for those just starting out in the sport. 
11. adidas Predator Tango 18+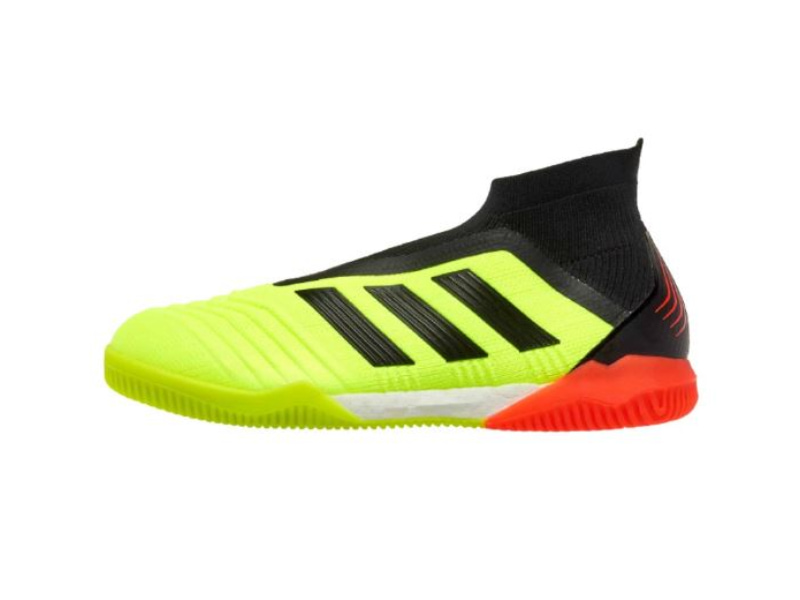 Worn by pro players around the globe, the adidas Predator range has been a mainstay in the football and futsal community. The Tango 18+ is among the line-up's latest model, utilising an innovative sock-like mesh upper for a precise fit no matter what your size is—no laces required. Elsewhere, the moulded heel shields your feet from surprise tackles, protecting you even when you're most vulnerable. 
12. Puma Ultra Play IT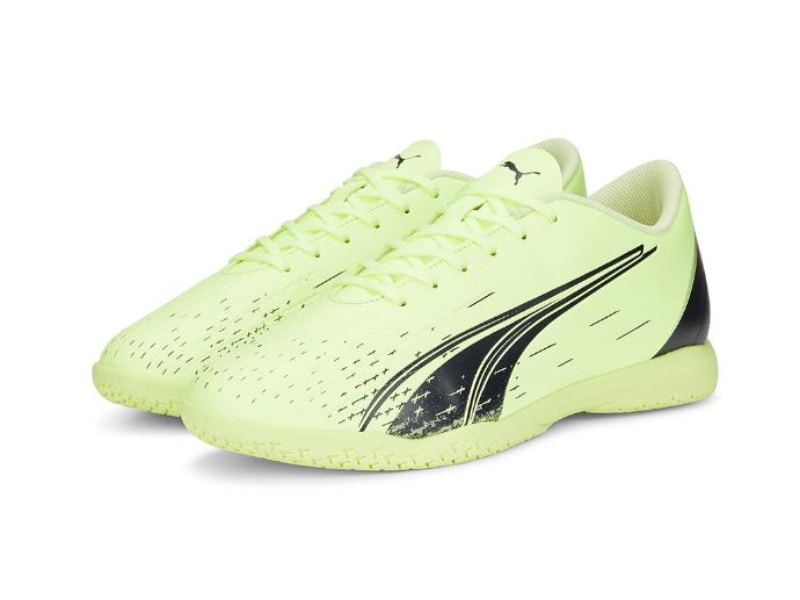 Never slow down with Puma's Ultra Play IT. Focusing on freedom of movement, the shoes are made to enhance your agility, allowing you to change directions quickly. Coupling that with a well-built PU upper, you have a pair of reliable kicks that will see you through the end of every game, and then some. 
These

Best Futsal Shoes In

Malaysia

Ensure You're Always One Step Ahead Of The Competition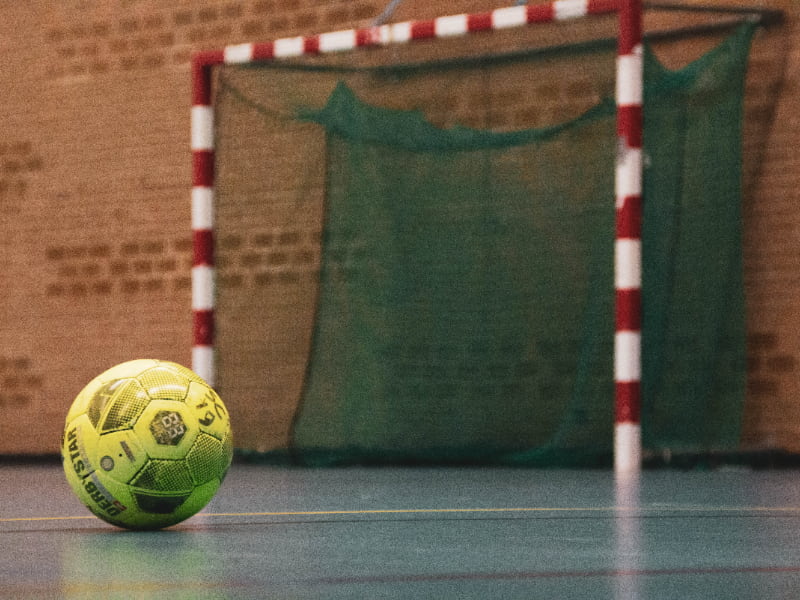 Picking out your footwear for the court isn't something you want to leave to chance. To come out on top, you need the best futsal shoes in Malaysia so you can outmatch the competition in every way possible. Gearing up for the World Cup season? Browse through the FIFA World Cup 2022™ kits and see what catches your eye. We kinda like the Portugal and Denmark kits!
Can't kick to save your life? There's always badminton. Prep yourself for long, sweaty rallies with the best badminton rackets and shoes.