Like every competitive sport, to be excellent at badminton requires commitment. Perfecting the art of delicately placing a drop shot, practising a backhand smash until you can direct a shuttlecock with poise… it's the rite of passage of becoming a remarkable badminton player. But while skillsets are crucial, the equipment one brings to the court is equally important. A good racket makes the shots, but a well-fitting pair of the best badminton shoes in Malaysia will have you moving effectively from corner to corner. 
Which Shoe Sole Is Best For Badminton? 
Before we get to listing the best badminton shoes in Malaysia from Yonex to Asics, it's useful to know what soles are most suitable for the sport. Gum rubber soles provide the grip you need to move quickly without the worry of slipping, considering that most badminton courts are wooden or rubber-floored. Badminton shoe companies are always making new improvements and patterns to their products, but no matter what you choose, the sole has to be carved out of gum rubber.
Secure Your Feet With The

Best Badminton Shoes

In

Malaysia

 
Some of these models are unisex and rather lightweight, so they're suitable for women too!
Yonex 777 Closeout Mix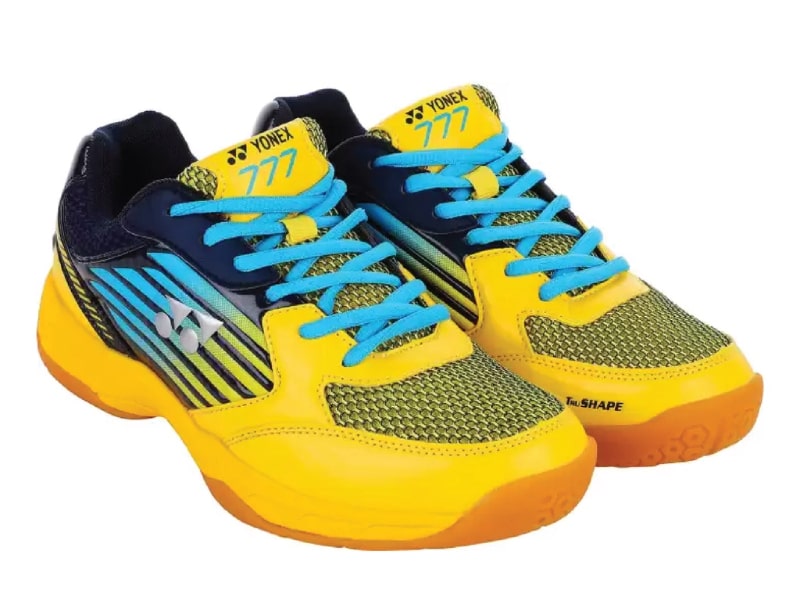 If you're looking for a budget-friendly pair of Yonex badminton shoes in Malaysia, the 777 Closeout Mix is a steady choice. Decked out in a flashy yellow colourway with hints of bright blue, these shoes provide maximum shock absorption and quick compression recovery. The gum sole bottom is grippy enough for you to dart across the court with ease. 
Yonex Power Cushion 37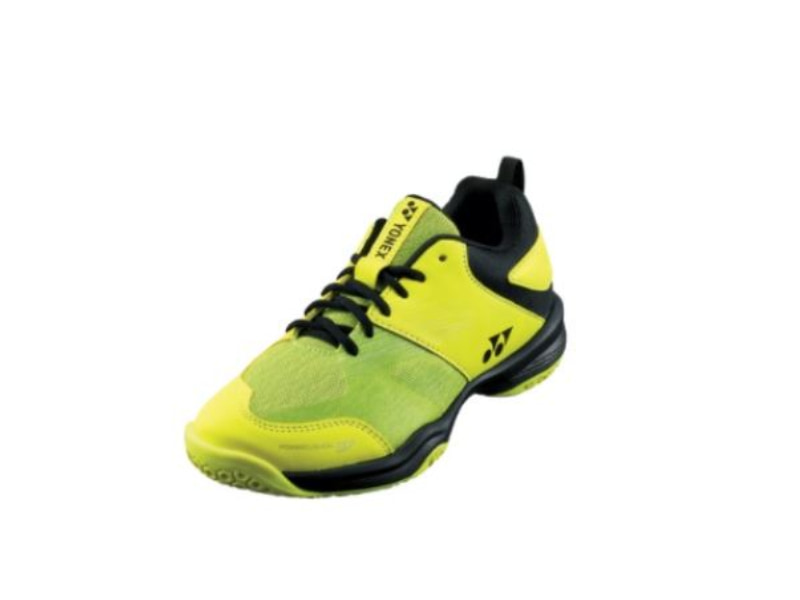 Are jump smashes and high-octane rallies a part of your playing style? If so, the unisex Yonex Power Cushion 37 is among the best badminton shoes in Malaysia for men and women. They are bolstered by the brand's proprietary Power Cushion technology for effective shock absorption, which helps to protect ankles and knees. Meanwhile, the mesh upper is lightweight and durable, allowing for better airflow. 
Yonex Power Cushion 88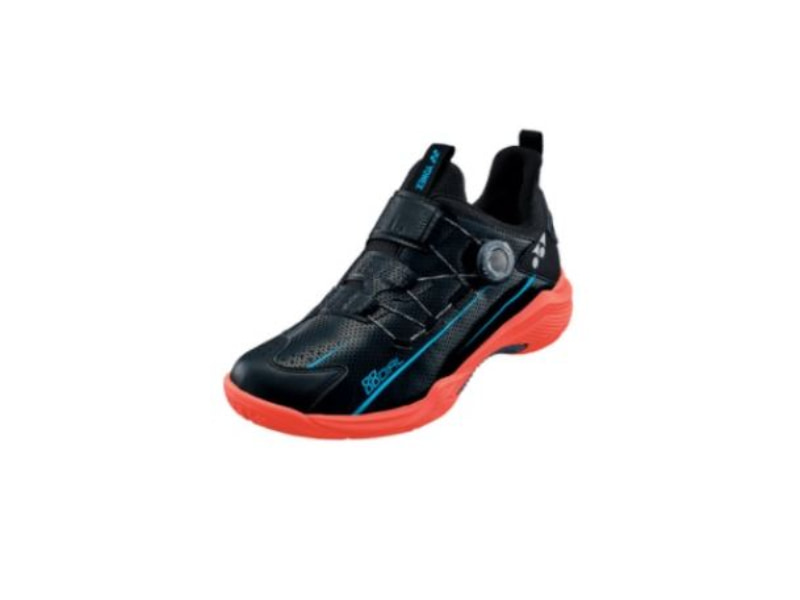 Like the aforementioned 37, the Power Cushion 88 makes use of the same Power Cushion tech to relieve stress caused to the knees and ankle. But what makes it different is the lacing system. Replacing traditional laces with wire laces that can be adjusted with a dial, the shoes will fit precisely to your feet without having to fiddle with knots. 
Li-Ning Halberd II Lite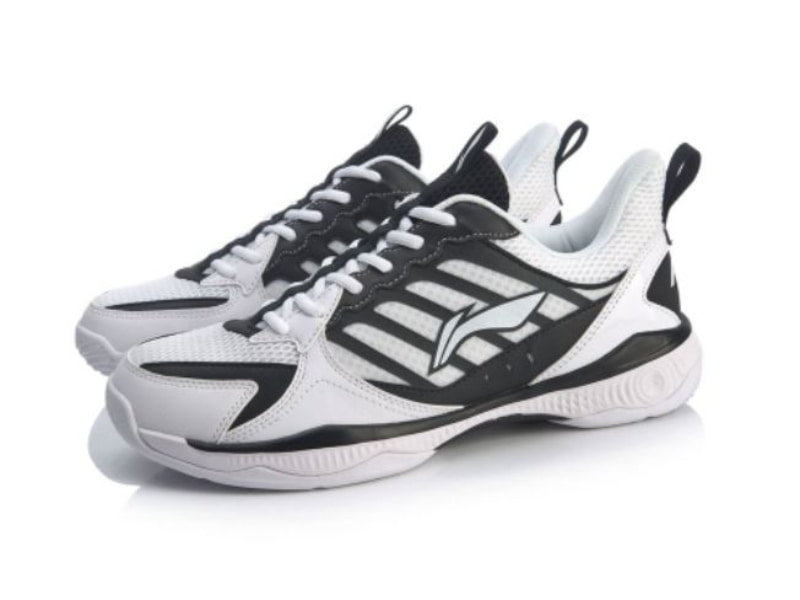 Founded by the former Olympic gymnast Li-Ning, his namesake brand has grown to become a major powerhouse in the global badminton circuit. Li-Ning's products cater to casual and professional players alike, but if you're looking to take your game to the next level, perhaps consider the Halberd II Lite. For maximum comfort even during long rallies, the bouncy Li-Ning Cloud cushion forms the entire midsole while a mix of mesh and leather help to provide better breathability on the upper. Available in a selection of fashion-forward colours, the Halber II Lite is a serious contender for the best badminton shoe in Malaysia. 
Li-Ning Cloud Ace X3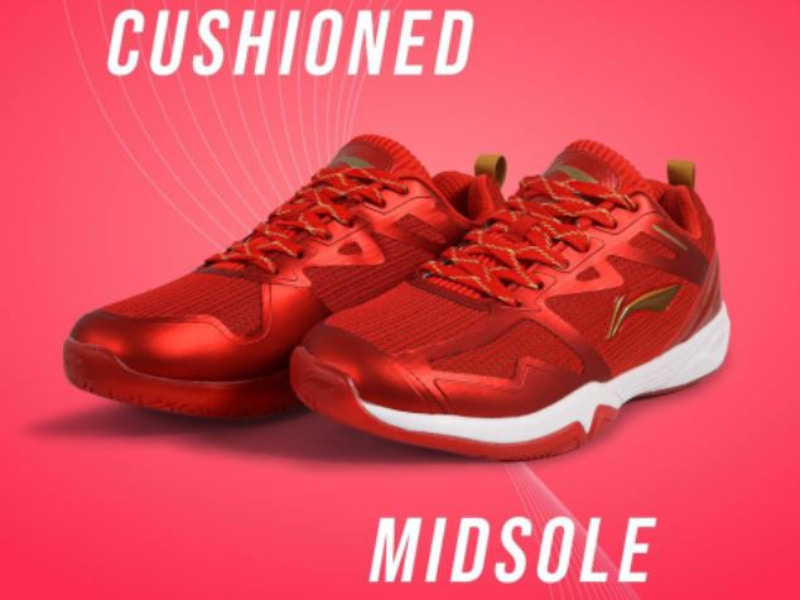 If the Halberd II Lite is priced a little too high to your liking, the Cloud Ace X3 is a worthy alternative. It has all the hallmarks of a great badminton shoe: grippy rubber gum bottom, mesh TPU upper, and effective shock absorption. It's also impressively lightweight, allowing you to stride and dash without slowing down. Additionally, abrasion-resistant materials are used to contour the toebox, resulting in a sturdier and tougher shell that doesn't succumb to wear and tear so quickly.  
ASICS Gel-Rocket 9 Court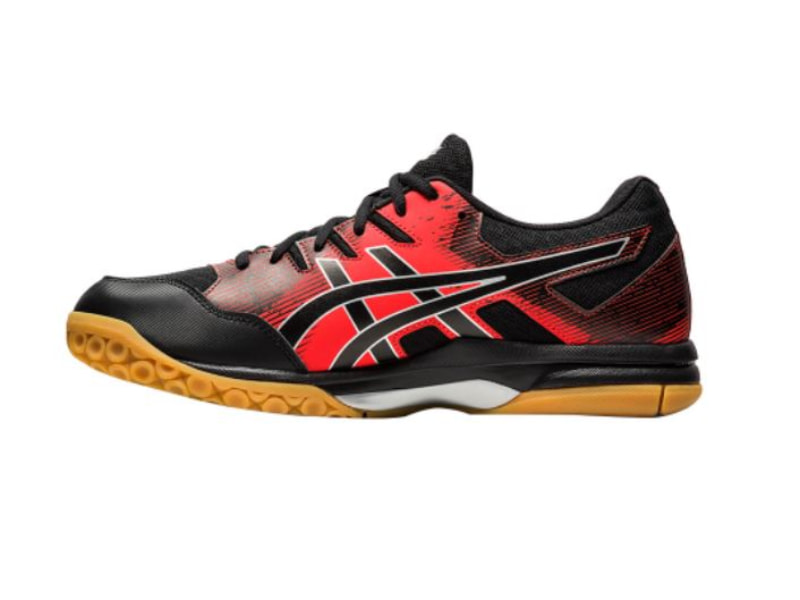 Primed for unrestricted movement around the court, the Gel-Rocket 9 Court blends ASICS' famous Gel technology with excellent cushioning. A noteworthy feature that will come in handy during fierce competition is the Trusstic System in the midsole, which helps to keep the feet centred during abrupt stops or highlight reel-worthy dives. 
ASICS Gel-Rocket 10 Court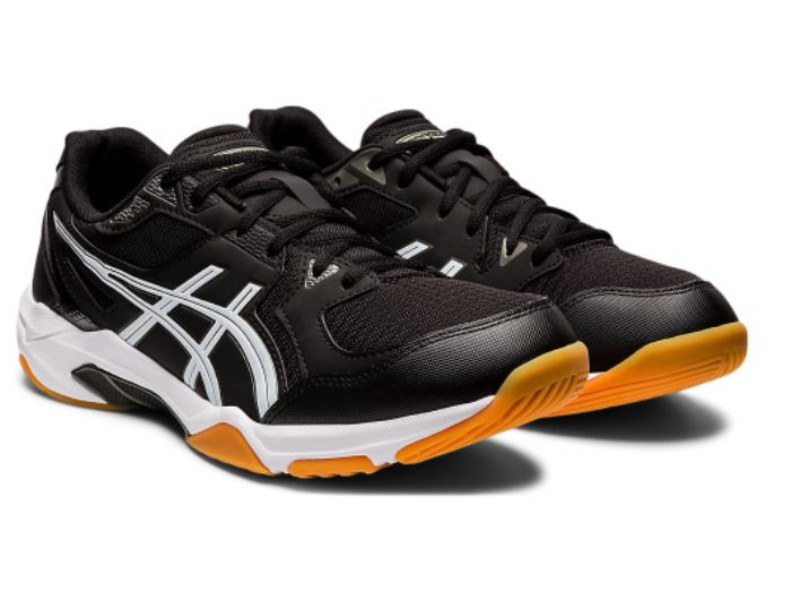 A follow-up to the Gel-Rocket 9, the Gel-Rocket 10 is largely similar to its predecessor, except for a few updates on stability. The upper construction is more flexible here, allowing the feet to bend more naturally without disrupting speed and posture. Meanwhile, an elevated outsole helps to facilitate side-to-side movements and yields smoother landings from jump smashes. 
FELET Boost 1.0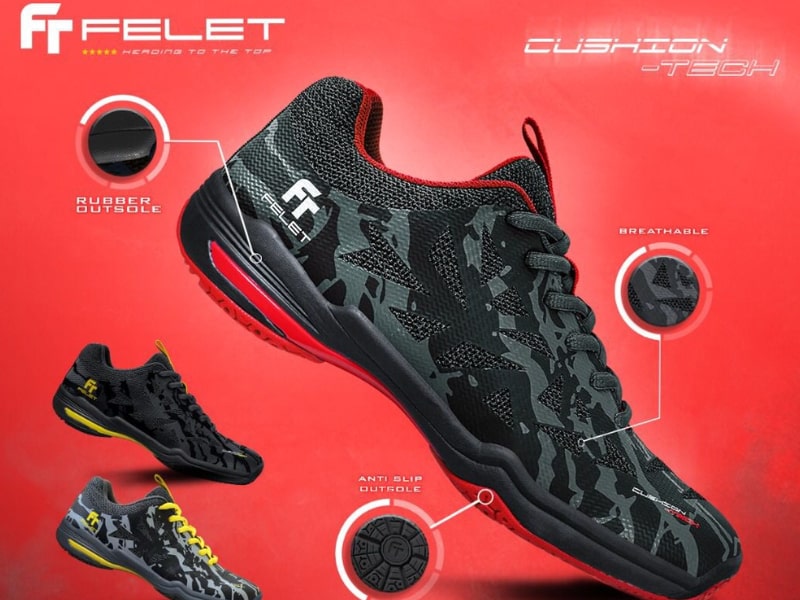 Judging from the number of pairs sold and good reviews. It's no wonder the FELET Boost 1.0 is regarded as one of the best badminton shoes on the market. First, the price is wallet-friendly. Second, it's unisex. Third, it comes with anti-slip tractioned soles. For under RM200, the FELET Boost 1.0 is a steal for the features it offers. 
FELET BS-057 Pro Cushion-Tech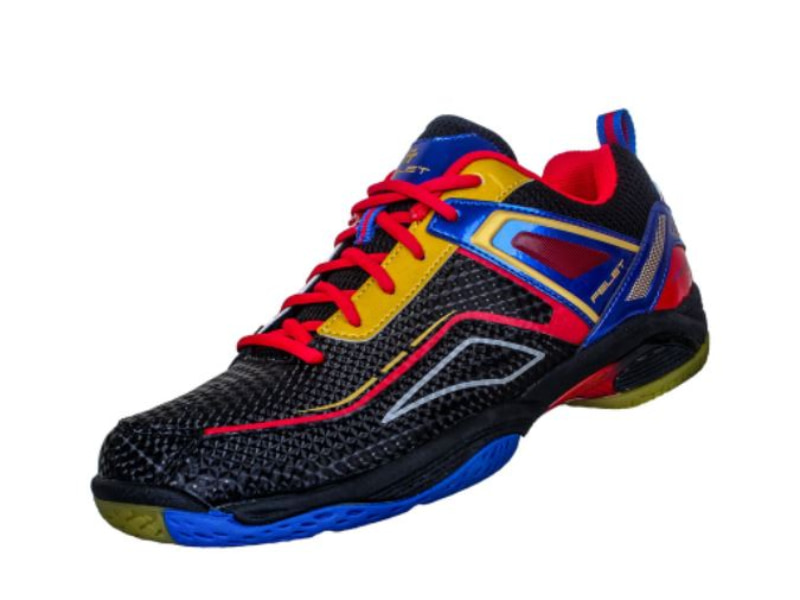 Durability is a trademark of the BS-057, perfect for players who favour an offensive style of playing. The sole is layered with a combination of nano cushion gel and lateral stabiliser for optimal comfort and protection, targeting specifically the ankles and shins. These shoes come in at a tempting price tag of just slightly over RM100. Talk about value for money!
Confidently Move Around The Court With These

Best Badminton Shoes

In

Malaysia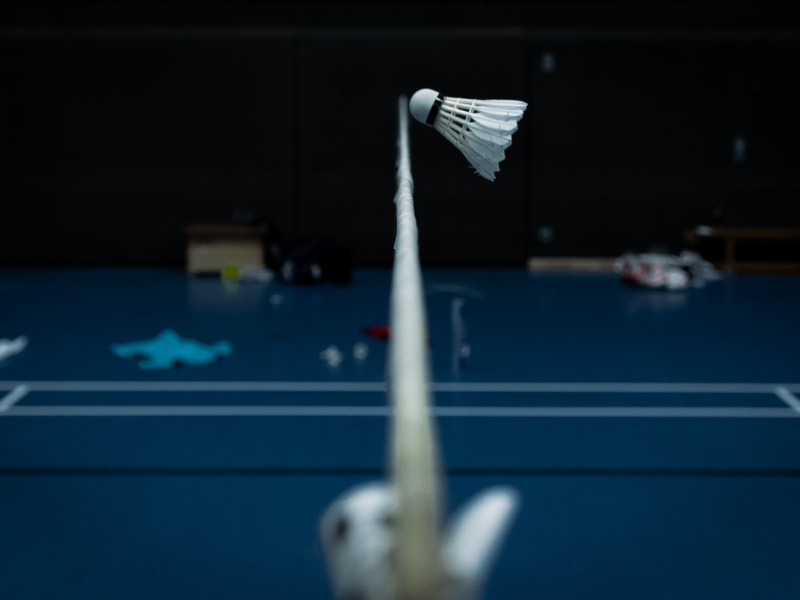 Wearing the right footwear is important for a high-intensity sport like badminton where quick feet and reflexes are expected. These best badminton shoes in Malaysia will help to protect your feet while you play, and provide the comfort you need so you can go the distance. Need recommendations on badminton rackets instead? Check out our list of the best rackets in Malaysia you can buy right now. And don't forget to stock up on shuttlecocks too!
Finding ways to train your stamina that isn't on a treadmill? Go on a run at these beautiful parks in KL or a hike up these Klang Valley hills will suffice.