There's probably no other sport that unites all Malaysians like badminton. Our national shuttlers are known internationally, having pretty much won all major competitions. But global accolades aside, it's a widely enjoyed sport. To be good at badminton—aside from hours upon hours of practice—is having the best badminton racket for your skill level. With so many badminton racket brands to browse through, choosing a model that suits you can be rather difficult. We're here to help with this major decision, so you can play your best. 
How To Choose The

Best Badminton Racket In Malaysia
Much like all other racket sports, donning the most expensive equipment on the court doesn't guarantee victory. It's more of knowing your style of play, abilities, and how the racket can further enhance those attributes. As a whole, here are a couple of things to consider before picking your weapon of choice. 
Weight: Each racket's weight is denoted by a "U". The smaller the number, the heavier the racket. It's a matter of preference here; some players feel they drive shuttlecocks better using a heavy racket while others prefer more net-control with a lightweight option. 
| | |
| --- | --- |
| Unit | Weight |
| 2U | 91g – 95g |
| 3U | 86g – 90g |
| 4U | 81g – 85g |
| 5U | 76g – 80g |
| 6U | 71g – 75g |
| 7U | 66g – 70g |
Balance point: The anatomy of a badminton racket is divided into three main sections: head, shaft, and handle. When thinking about how to choose a badminton racket, weight distribution between the sections is important. Head-heavy rackets result in powerful strokes, whereas a head-light racket is much easier to control for quicker smashes. 
String tension: If you play with more force, a higher string tension setting will add to your advantage. However, the downside is that it will snap easily as compared to lower string tensions, which last longer though yield less power. 
The

Best Badminton Rackets

In Malaysia For Beginners 
These options are great if you're just starting out, or in the midst of gauging your playing style.
Yonex Nanoray 70 Light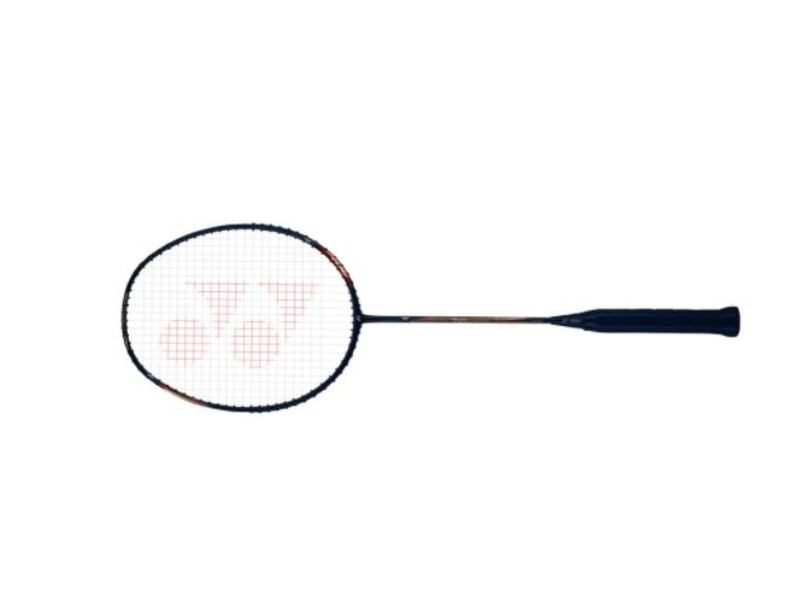 If you're looking for a wallet-friendly badminton racket for beginners, the Yonex Nanoray 70 Light is a solid choice. Known as one of the best badminton racket brands in the world, Yonex's quality is second to none. Featuring a sturdy graphite frame, the Nanoray Z-Speed is evenly balanced, which gives you full control over the shuttlecock without slowing you down. Available in two bright colours, the racket certainly looks as good as it plays. 
Yonex Arcsaber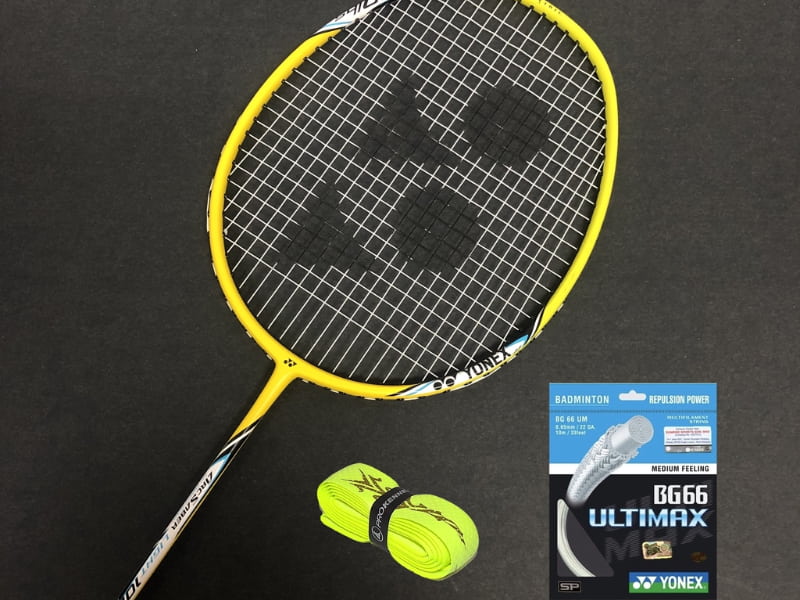 The Arcsaber series is one of Yonex's lighter models. As such, it's also suitable for women and children. Furthermore, it gives you full control of delicate net shots and fast responsiveness on the court. Meanwhile, the oblong-shaped frame distributes the strings at a similar length, further expanding the range for effective smashes. All in all, the Arcsaber is the best Yonex badminton racket if you are a casual player who doesn't want a sore arm the next day. 
Yonex Nanoflare 001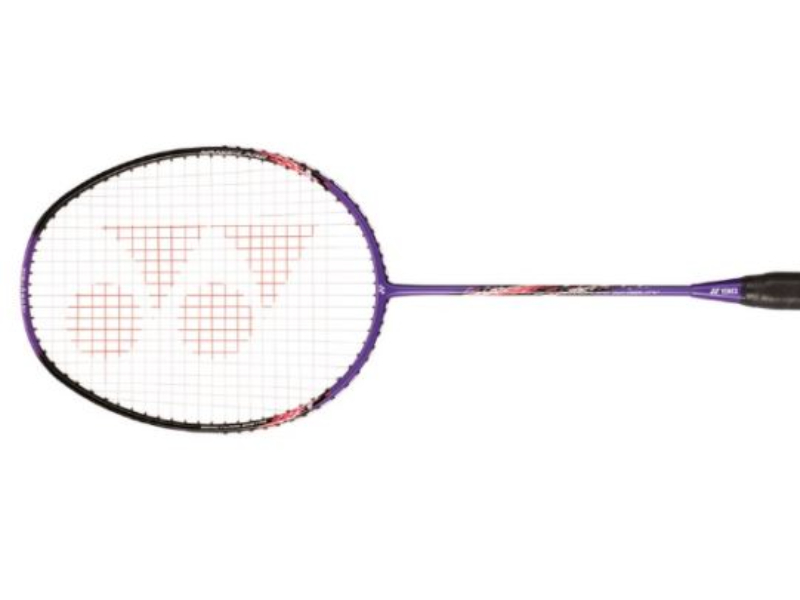 Primed for high swing speed and manoeuvrability, the Yonex Nanoflare 001 is a head-heavy racket made with graphite material. While the aforementioned Nanoray 70 Light focuses on balance, the Nanoflare 001's longer shaft gives players the control needed for quick, offensive plays.
Victor JetSpeed JS01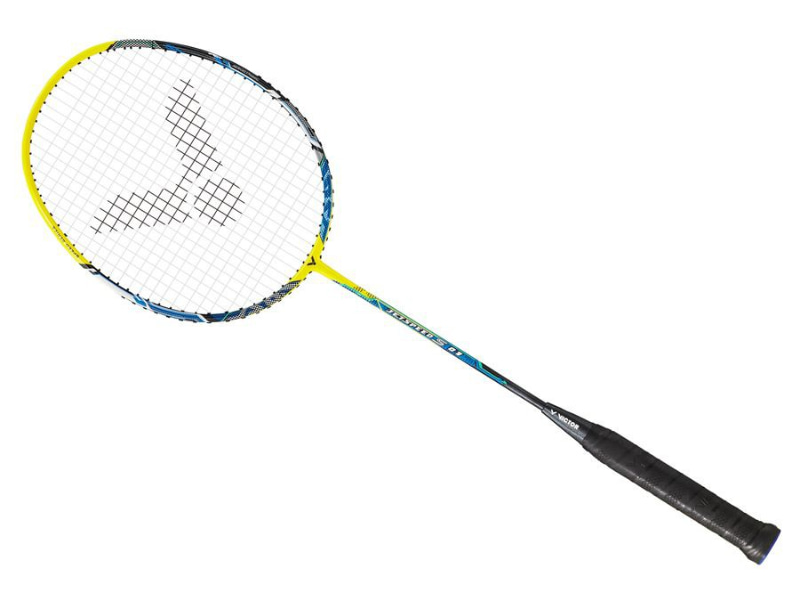 The JetSpeed JS01 is a fun badminton racket to use, and one of the best for doubles. It's light with an evenly balanced shaft, and a perforated grip surrounds the handle to prevent slippage. Despite its feathery build, the racket doesn't feel flimsy at all thanks to a full-graphite body. Plus, it comes with a matching bag to store water bottles and sweat towels. 
Carlton Aeroblade TI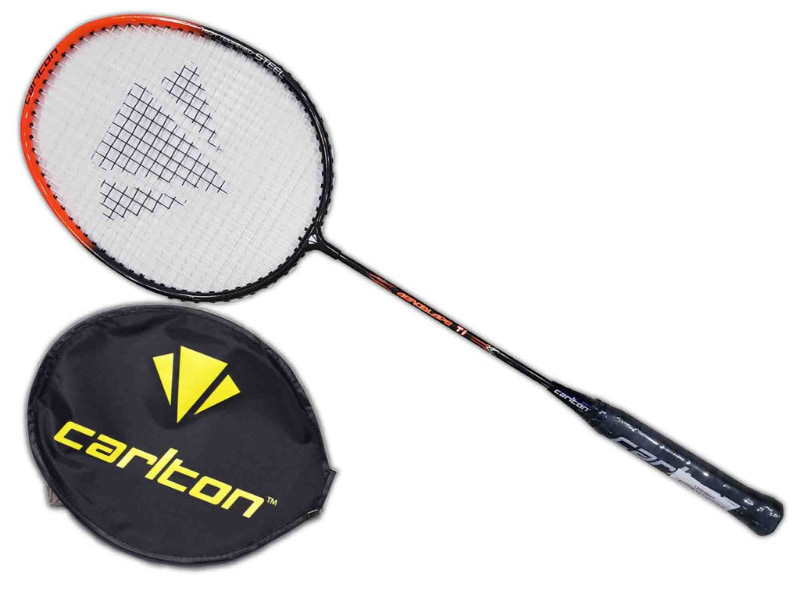 A starter racket to withstand wear and tear, the Aeroblade TI comes with a tempting price tag of under RM100. Don't be mistaken, the racket isn't poor quality by any means. The body is constructed with hardy steel and the factory-laced strings ensure durability for long periods of play. Furthermore, an even weight distribution makes it good for both practising and competitive matches. 
The

Best Badminton Rackets

For Intermediate Players  
These options are suitable for players who have identified their playing styles, but want to continue working on their techniques.
Yonex Astrox 88D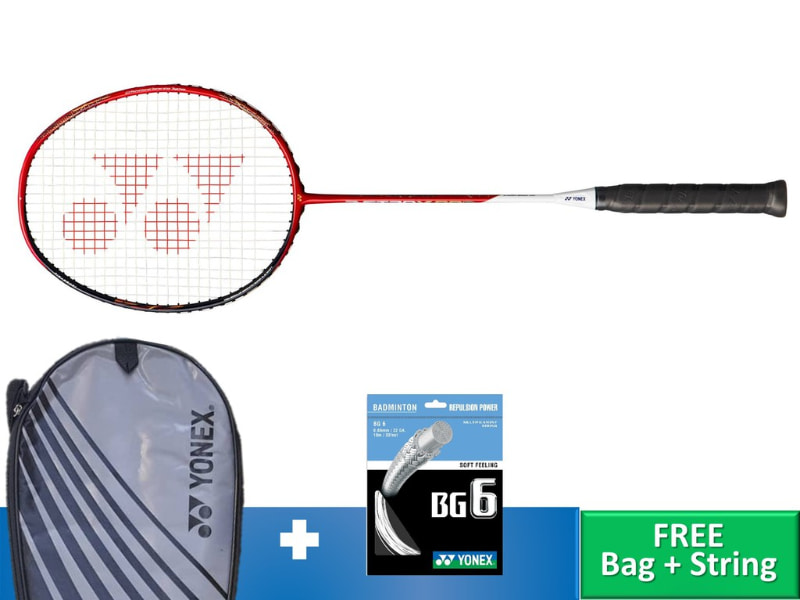 The 88D is among the latest models in Yonex's Astrox line. A hard-hitting racket, the 88D is head-heavy to help you make powerful smashes with ease. Another cool thing to note is that the racket is built using the Rotational Generator System, a mechanism that shifts the momentum of each shot accordingly, resulting in lightning-quick returns. 
Li-Ning Windstorm 72S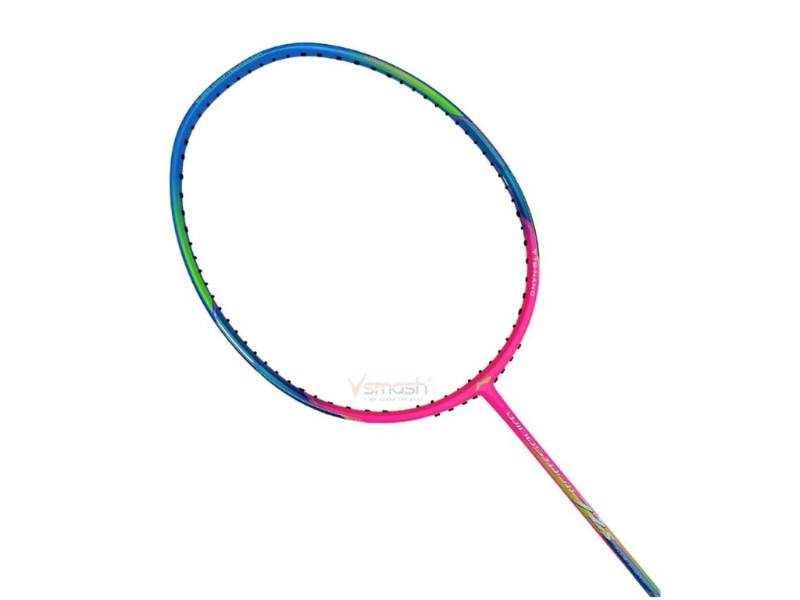 Over the past decade, Li-Ning has ascended to become a prominent badminton racket brand, partly due to its roster of shuttlers and quality rackets. If you are looking for recommendations, check out the Windstorm 72S. Part of the Extra Skill Series, the racket shines best at rapid exchanges, making it an effective companion in a doubles game. The shaft is engineered to reduce drag, which also helps with the flexibility of the head. It works best with high tension strings. 
Yang-Yang Quantum Saber 8001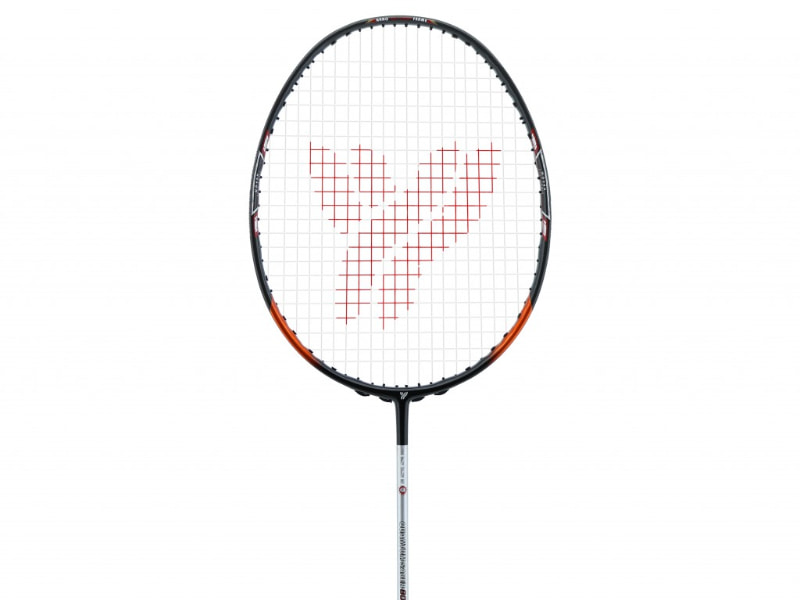 Are you known for your aggressive style of playing? Can't finish an exchange without deploying a killer smash? If this sounds like you, the Yang-Yang Quantum Saber 8001 will do you no wrong. The stocky Japan-made graphite shaft secures every stroke, so you don't have to worry about any resistance in your shots. Meanwhile, the frame retains shape and is likely to bend and curve, no matter the abuse you put it through. 
FELET Aero Mars 10 Woven
The Aero Mars is a double-edged sword. In a sense that it's adaptable to a variety of playing styles. Whether you are going on the offensive or hunkering down in defence, the Aero Mars will sort you out. Additionally, the frame—which is assembled using four components—guarantees years of usage with minimal deterioration. Overall, this is one of the best badminton rackets for intermediate players. 
The

Best Badminton Rackets

For Advanced Players
These options are suitable for seasoned players who require a reliable and sturdy racket.
Gosen Inferno EX
Gosen's Inferno series was introduced as an all-rounder racket for optimum playability. The novel frame shape provides a balance between speed, power, and control, allowing players to efficiently switch styles when required. A choice racket for players who crave flexibility on the court.
Yonex Duora 10 LT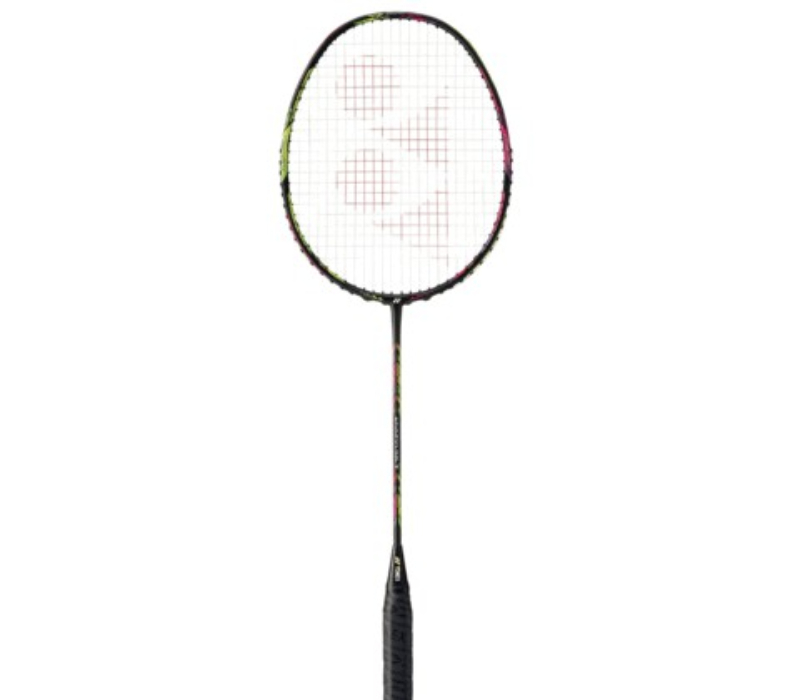 The Yonex Duora 10 LT is a combination of two contrasting rackets, according to the brand. This match-up brings a new depth to your game, as it lets you switch between speed, control, and power in an instant. That said, the racket isn't heavy at all. Yonex uses a graphite material that's 60% less weight than conventional graphite. 
Li-Ning Calibar 900C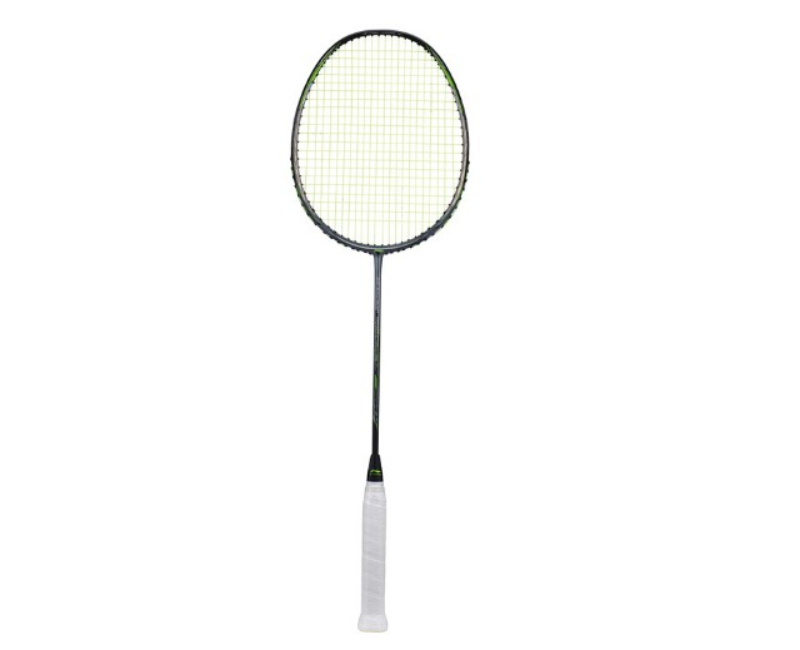 Li-Ning is one other badminton racket brand that caters to high-level playing. Specifically, the Calibar 900C. As one of the most expensive badminton rackets on this list, it boasts a geometric racket frame that greatly reduces air resistance for powerful returns. All in all, a stellar racket to bring your game to new heights. 
APACS Slayer Pro Foc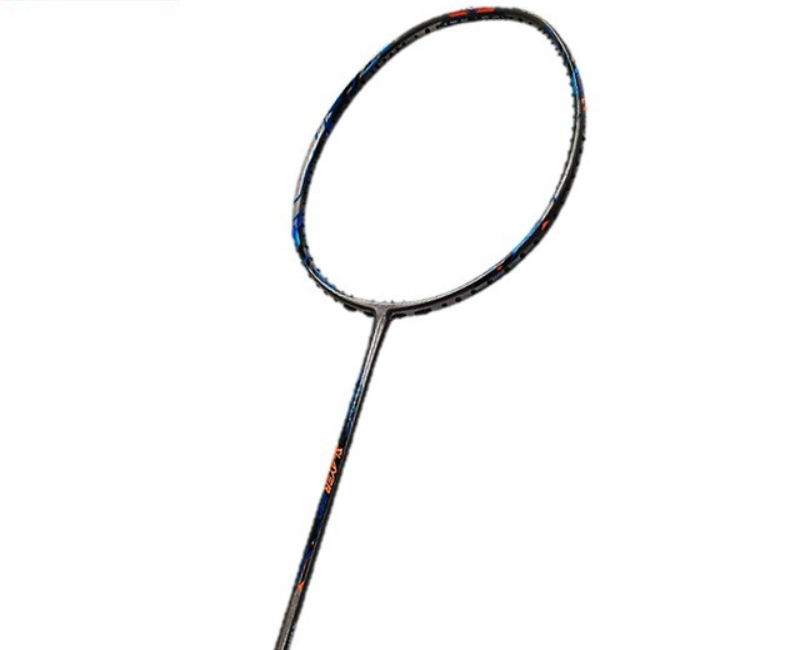 With a name as intense as "Slayer", one should expect the racket to effortlessly defeat opponents of all kinds. And that's exactly what this APACS racket aims to do. The construction revolves around graphite; from the slim shaft to the cylinder frame. Although it's head-heavy, the racket doesn't feel restrictive at all, allowing you to combine fast movements with high-impact smashes. 
Choose The

Best Badminton Racket

In Malaysia For Your Next Game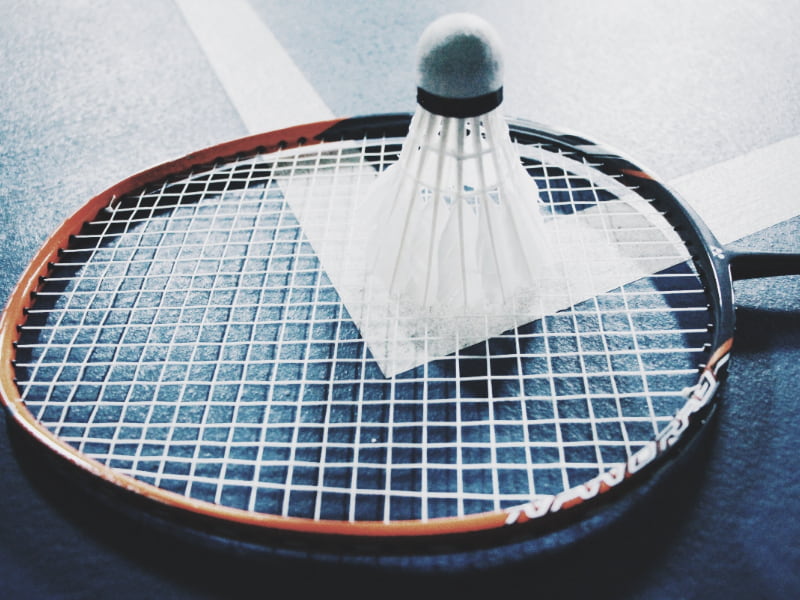 As restrictions start to loosen for indoor sports, badminton will once again become a popular pastime for Malaysians. If you wish to get back on court but lack proper equipment, you need to know how to choose a badminton racket. The brands on this list are worth checking out. To prep you for success, put on these best badminton shoes, a roomy bag to store essentials, socks, and appropriate apparel! For more choices on sports equipment, check out the Shopee Sports Mall for exclusive discounts and vouchers!
Not a team sport kind of person? Jog, hike or go on a walk at these beautiful parks in KL or Klang Valley's best hiking trails.