Random fact of the day: According to a survey, moving is supposedly more stressful than divorce. Really. Google it up. Sure, it's illogical to draw a line in the sand and say one event is more stressful than the other because there are many reasons at play. However, there's no denying that moving is indeed very stressful. And tiring. And frustrating. So, if you plan to move or are in the midst of moving, please consider hiring these top-rated movers and packers in Kuala Lumpur and Petaling Jaya. 
Use These

Movers And Packers In Kuala Lumpur

And Petaling Jaya To Make Moving Suck Less
1. Happy Movers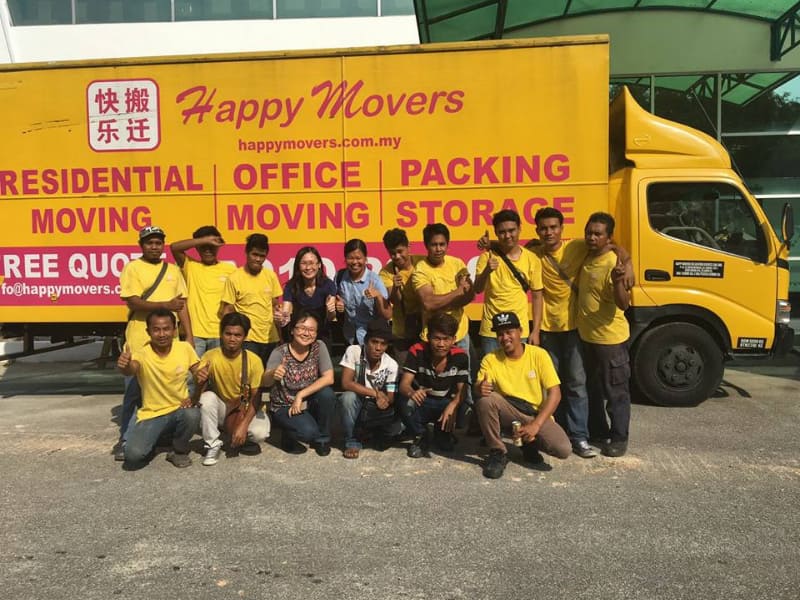 For over two decades, Happy Movers prides itself in providing reliable moving services throughout the Klang Valley. Their movers and packers in Kuala Lumpur are highly trained and equipped to relocate equipment of all sizes from one location to another, so you can rest easy knowing your items are in good hands. 
Contact: 03-8020 6389 / 010-232 6868 / 016-671 2828 / 012-323 3777
Google Ratings: 4.9 out of 5
Website | Facebook | Instagram  
2. JustLorry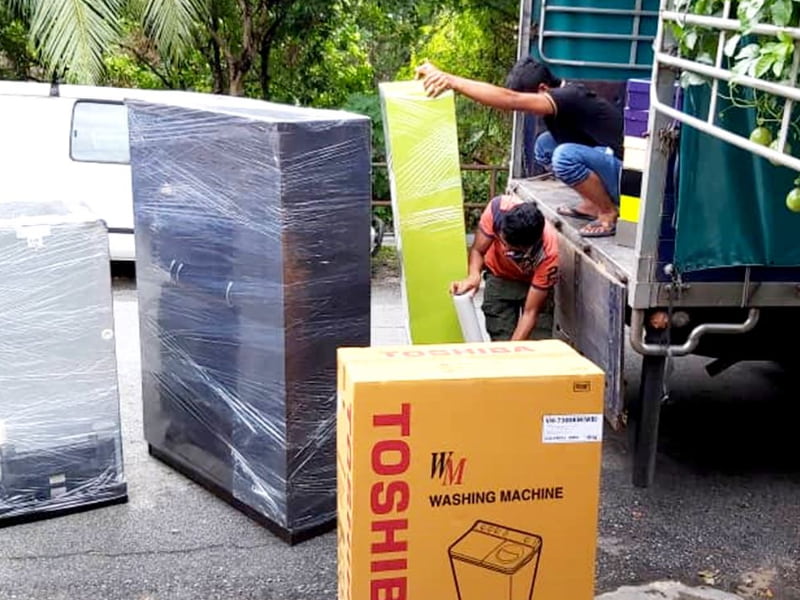 JustLorry started out as a mover in KL, but has since expanded its house-moving services to Petaling Jaya and beyond. After submitting your request via an online form, you will be given a quotation for the services rendered. All payments are fixed and transferred online, so you don't have to worry about any surprises or hidden charges. Among movers and packers in Kuala Lumpur, JustLorry's services are pretty comprehensive, which include shifting large musical instruments like pianos.
Contact: 012-687 5878 / 012-512 5878
Google Ratings: 4.2 out of 5
3. TheLorry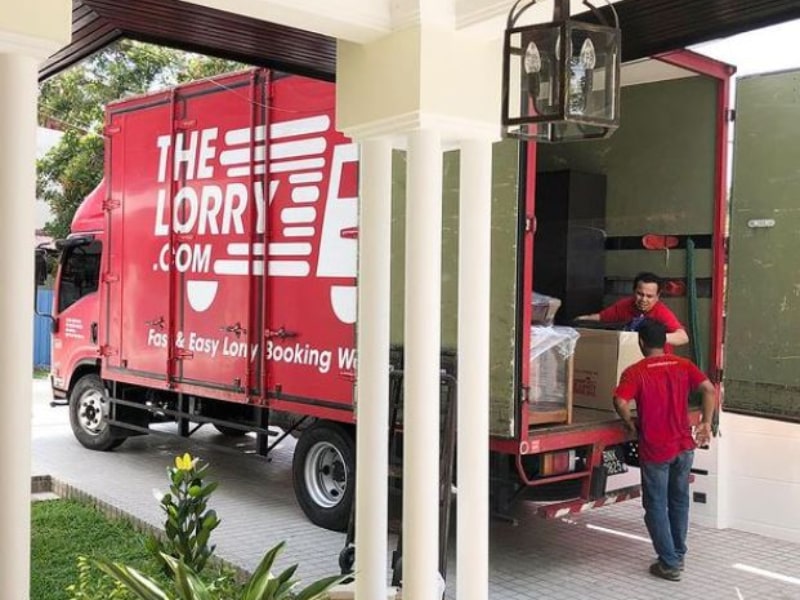 Utilising modern technology and simplified processes, TheLorry makes it seamless to procure their house moving services through smartphone apps. You will first have to fill in your requirements and receive a quote. Then, the platform will automatically link you up with a designated driver to help you on your moving day. First time moving and getting the jitters? Don't sweat it because, on top of moving your goods, TheLorry also helps with wrapping, insurance coverage, and dismantling big items. 
Contact: 016-299 2189
Google Ratings: 4.7 out of 5
Website | Facebook | Instagram 
4. The Movers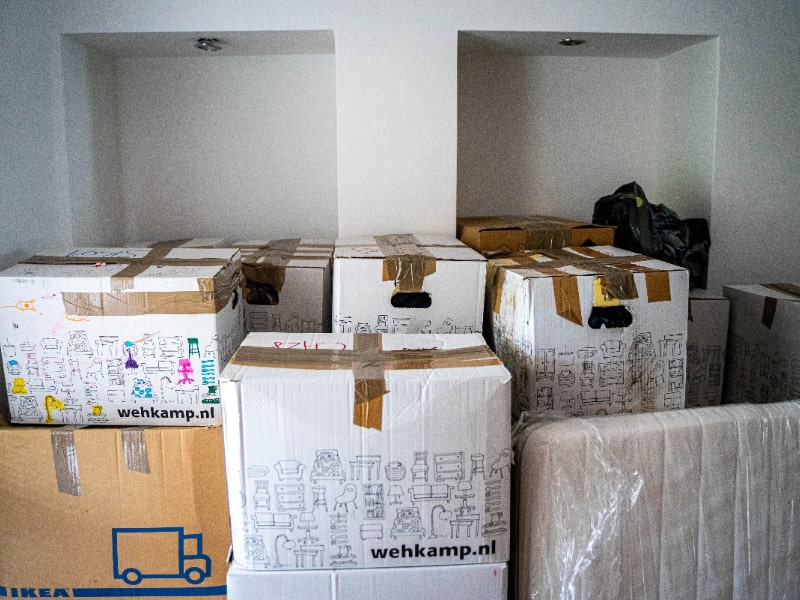 As an on-demand lorry rental service, The Movers in KL also provides door-to-door moving solutions. They cover everything from lorry transport and professional house moving to office moving and furniture disposal. Their services are highly recommended, making them a favourite among many residential and commercial clients. 
Contact: 03-2788 3635 / 012-324 4261
Google Ratings: 4.8 out of 5
5. EAZY Mover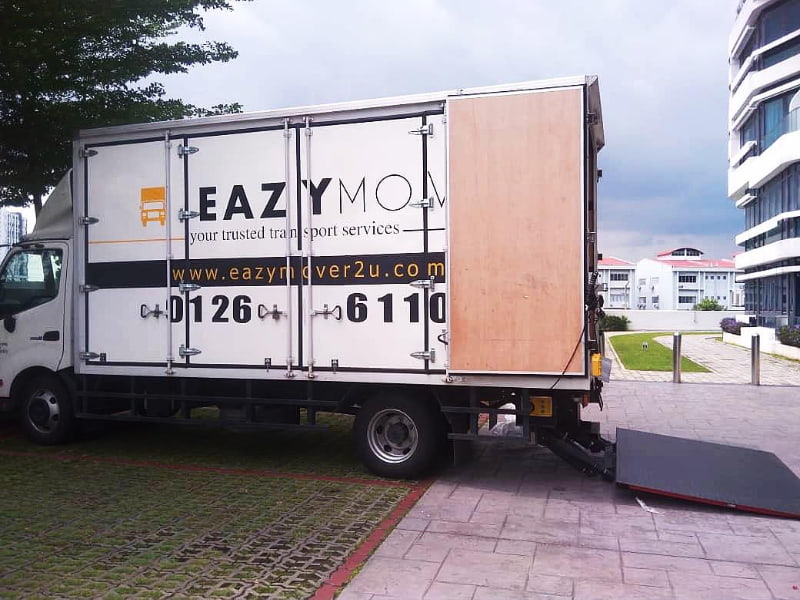 An established home mover in KL and PJ, EAZY Mover offers more than just relocation services. It also helps with discarding bulky unused items and assembling furniture, among other added solutions. Not sure what type of lorry is most suitable for your home? There are handy guidelines on the website for you to pick the right one. 
Contact: 012-661 1049
Google Ratings: 4.8 out of 5
Website | Facebook | Instagram
6. Allied Malaysia 
Under the tagline "The Careful Movers", Allied Pickfords Malaysia is noted as one of the best movers and packers in Greater Kuala Lumpur. They offer services that include office relocation, premium house moving within Peninsular Malaysia or across Sabah and Sarawak, as well as vehicle and domestic shipping. To show their commitment to a diverse workforce, their employees are made up of seven different nationalities.
Contact: 03-6253 6553
Google Ratings: 3.8 out of 5
7. Mover2u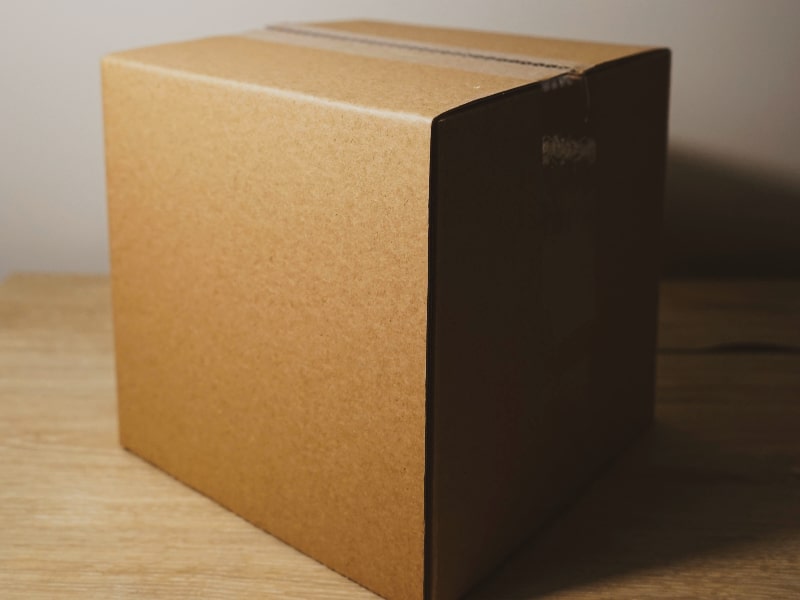 Looking for movers and packers in Kuala Lumpur that offer fuss-free, all-in-one packages? Then check out Mover2u. With a package worth RM400, the company provides you with a three-tonne lorry to shuttle within a 20km distance in the Klang Valley, one designated driver, and three strong movers. Alternatively, you can opt to only rent a lorry, with prices starting at RM150. 
Contact: 016-879 1415
Google Ratings: 3.8 out of 5
8. Jaya Movers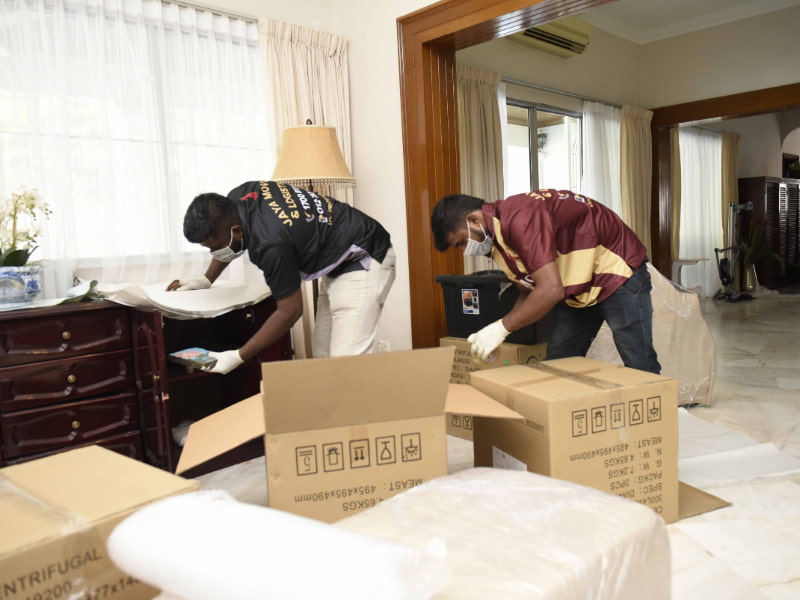 Through a fleet of five lorries and a 21-strong staff, Jaya Movers has been loading and offloading items big and small around the Klang Valley for the past six years. The company provides one-stop moving solutions no matter where your new abode is. Yes, even overseas! And you don't have to worry about assembling or disassembling big furniture pieces either because that tedious task is also handled by the capable hands of Jaya Movers.
Contact: 012-793 9253 / 012-793 9045
Google Ratings: 5 out of 5
9. Trans Mover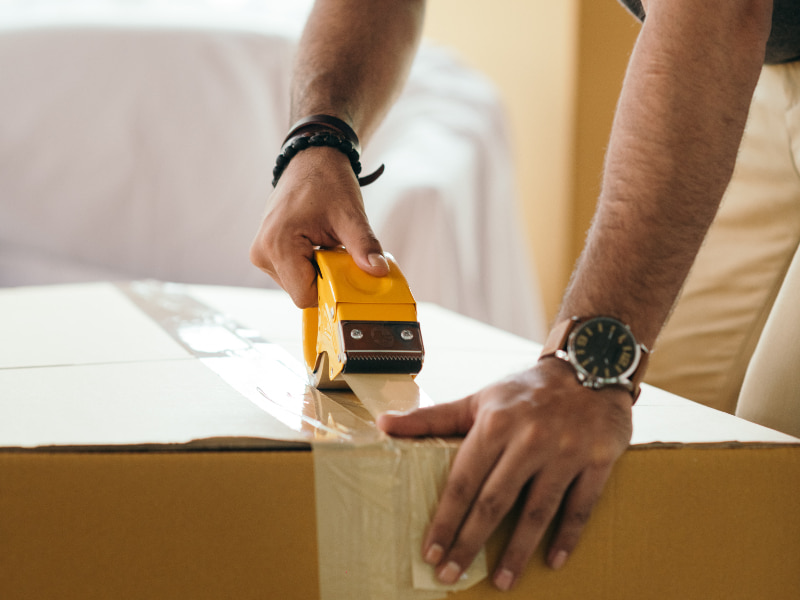 Arming with a decade of experience as movers and packers in Kuala Lumpur, Trans Mover exhibits professionalism and affordability for every request. You can rest easy knowing your precious items will be handled with the utmost care possible and packaged with bubble wraps and industry-grade duct tapes.
Contact: 016-400 9862
Google Ratings: N/A
How To Plan For A Move: Things You Should Take Note Of
Before calling these movers and packers in Kuala Lumpur for house moving services, you need to first sit down and organise your move. Because we know what happens if you fail to plan—you plan to fail. Here are a couple of tips to help you get ready for your move.
Create a schedule:

Moving is a draining process. Hence, plan and allocate days in your schedule just to move. This way, you won't feel rushed and overwhelmed. And don't forget to rest!
Get rid of stuff you don't need:

As Marie Kondo once said, only keep the things that "bring you joy". Moving is the best time to sift through your stuff and decide what goes. You can sell them to

secondhand stores

or donate them to charity. 

Stock up on packing supplies:

Stationeries

like

scissors

,

markers

,

tapes

, and

post-it notes

come in handy during packing. With a labelling system in place while you're packing up, the unloading and unpacking process becomes much easier.

Bubble wraps

are important too, especially for fragile items like

vases

. 
Hire Qualified

Movers And Packers In Kuala Lumpur And Petaling Jaya

To Make Your Move Easier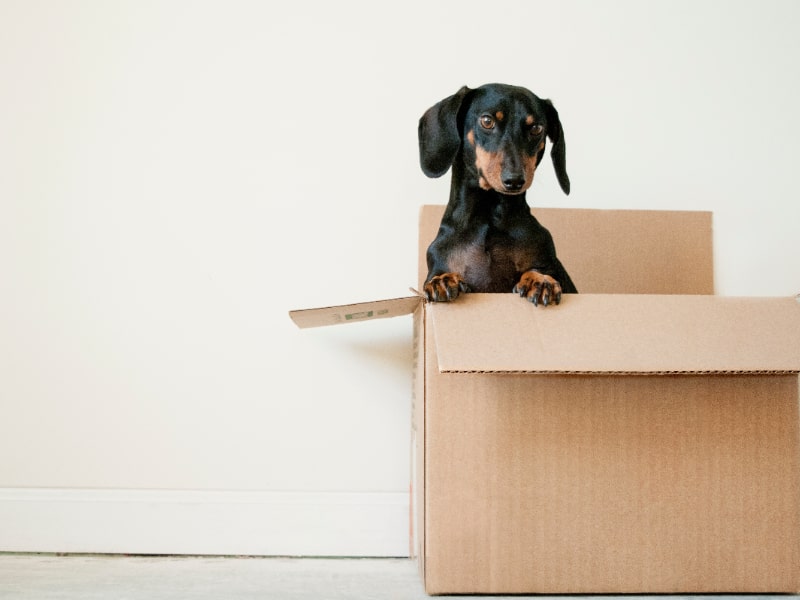 Everyone appreciates the idea of a new abode—until the moving starts. That's when the stress kicks into overdrive. Thankfully, there are plenty of movers in KL and around the Klang Valley to make your moving experience as smooth as possible. Whether you have loads of items to shift or just a couple of boxes, the house moving services offered by the aforementioned companies will help you settle into your new home quickly.  
Shopping for new furniture to set the mood for your new space? Check out our recommendations for the best types of couches in Malaysia, each made for you to comfortably lounge and nap in. Don't forget about greenery as well. Consider throwing in these indoor plants that are not only easy to care for, but also act as effective air purifiers.