The iPhone 14 Series officially went on sale in Malaysia on 23rd September, and Malaysians (at least the ones who can afford them) have been flocking to get their hands on Apple's latest and greatest. Congrats if you are the proud owner of the shiny new device! If you have landed on this page, you're surely in the market for the best case for your iPhone, which will need all the protection it can get from your consistently clumsy hands. Read on as we have just the right recommendations for you that won't break the bank.
What Is The Most Protective Type Of Phone Case?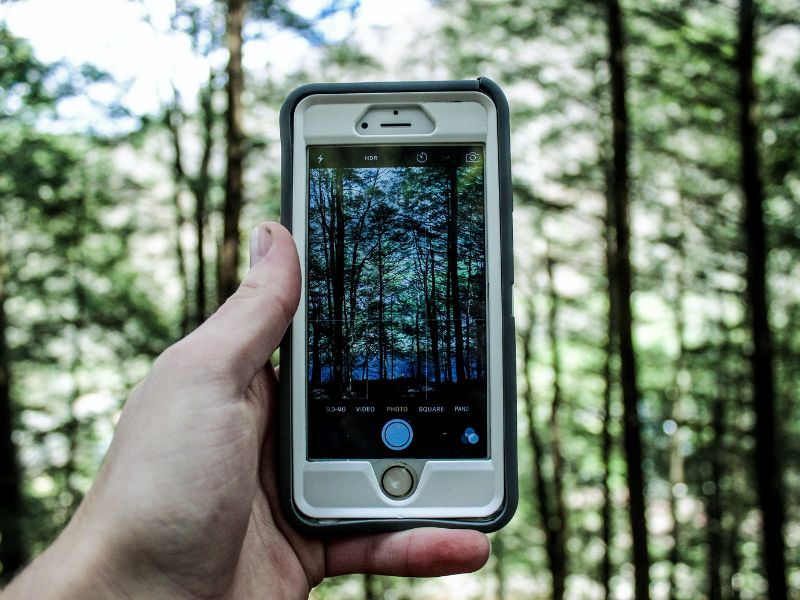 Any phone case will offer some degree of protection to your device, but some more than others. If you want to give your phone the highest level of protection, look out for cases with these attributes:
Shock-absorbent material (like silicone or rubber)

Thick and rugged

Military-grade/drop test certification

Has raised lip surrounding the screen

Corner bumpers

Grip-enhanced material/design 
7

Best Cases For Your iPhone

14 To Buy In Malaysia
Apple's official iPhone cases are safe bets, but they certainly do not come cheap with their above-RM200 price tags. For more affordable offerings, browse these best cases for your new iPhone instead.
1.   Spigen Liquid Crystal Case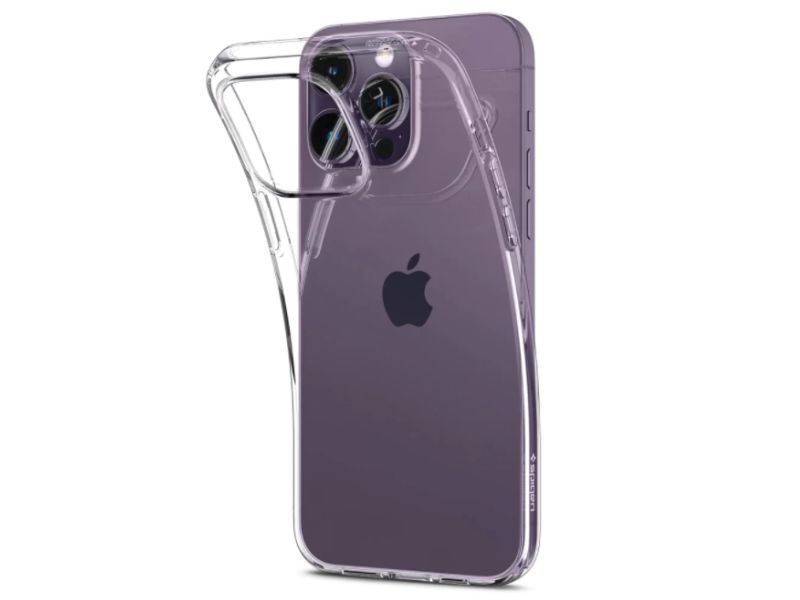 Spigen needs no introduction in the world of smartphone accessories. It is the go-to brand for affordable and quality products that include the best made-for-iPhone cases. For the iPhone 14 series, Spigen has released a collection of cases to cater to different needs and preferences.
First up is the Spigen Liquid Crystal Case, which is a transparent TPU case that allows your iPhone's colourway to shine. It has a slim profile which adds only 0.07-inch depth to your device's thickness, and a matte finish that leaves no smudgy fingerprints behind.
In terms of protection, it has raised edges to guard the screen and camera module. Meanwhile, its Air Cushion Technology and spider web moulding offer ample drop protection with impact absorption.
2.   Spigen Liquid Air Case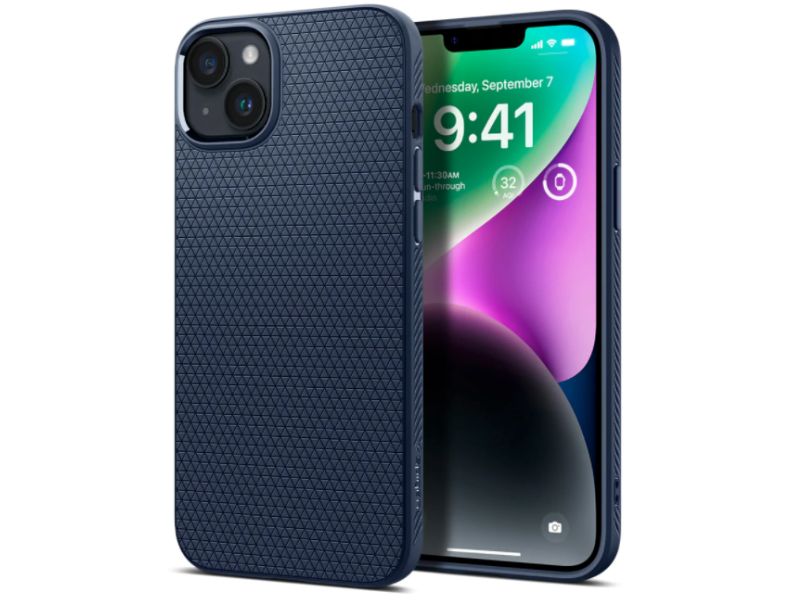 If you want a more stealthy look for your iPhone with added grip while in a case, consider the Spigen Liquid Air Case instead. The matte-finished TPU material with jagged patterns at the sides will provide a satisfying grip which could be a lifesaver for such a slippery device.
The grip enhancement extends to the back of the phone too, thanks to its geometric design.
3.   UNIQ Combat Case
The UNIQ Combat Case is designed with a three-tier shock absorbent structure to withstand some of the toughest terrains with military-grade drop protection. It consists of a 360º impact bumper, extreme reinforced corner defence, and an inner ShockSorb structure that can protect your phone from drops up to 4 metres/13 feet.
In addition, it has a durable back with a textured Aramid Fibre design that is fingerprint-and-scratch resistant. Despite all the heavy-duty design elements, you can still show off your iPhone's beauty through its transparent back.
4.   Ugreen Clear Magnetic Protective Case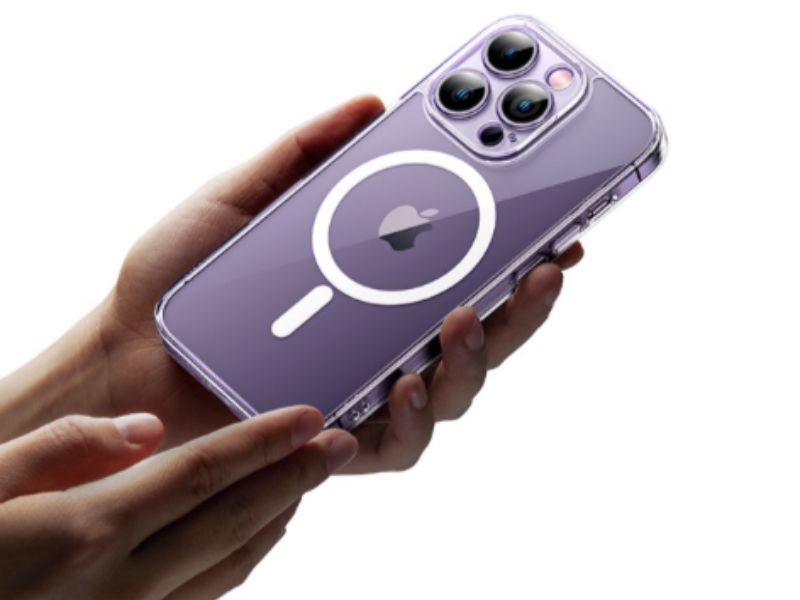 Some people prefer to spend a little extra to get the best case for their iPhone, whereas some have no qualms about settling with a more affordable one that offers some basic-level protection. If you belong to the latter camp, check out this clear magnetic case by Ugreen.
Now don't get us wrong. Despite it being on the more affordable side of the scale, this Ugreen case still offers a good deal of protection with its soft TPU shell that comes with a few protective layers, including a NANO Anti-scratch layer and damped acrylic layer. It also has raised lips surrounding the phone display and camera module.
The MagSafe-compatible case is oil-proof and has anti-yellowing properties too.
5.   elago City Pebble Case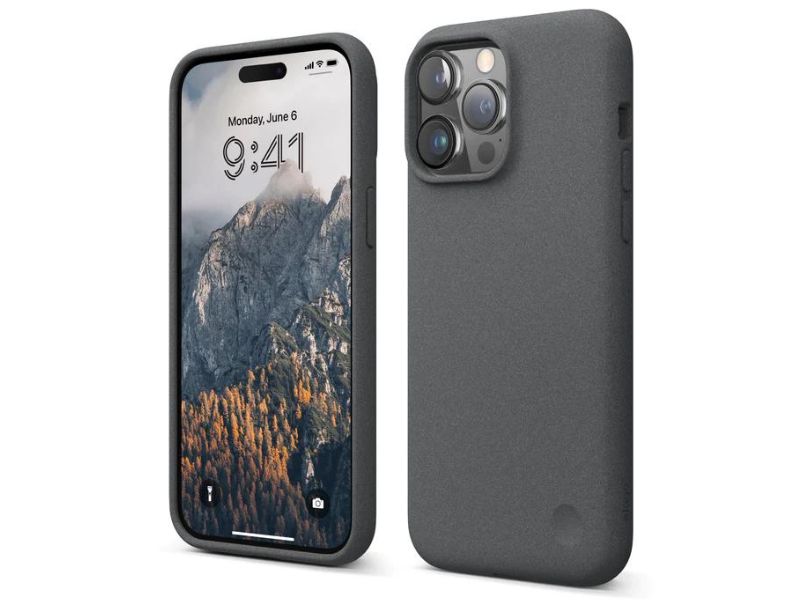 Want something different from the typical plastic and TPU shell? This City Pebble case companion from elago might strike your fancy!
Designed in-house from scratch, this case features a special coating mixed with real pebbles that give it a unique look and feel while appearing stylish. The material not only enhances the grip factor but is also great at keeping dirt and oils off, which makes it one of the best choices for iPhone 14 case.   
Moreover, the anti-shock cushion and raised lips at the front and back ensure that your device gets adequate all-around protection from drops.
6.   X.One Shock Dominator Case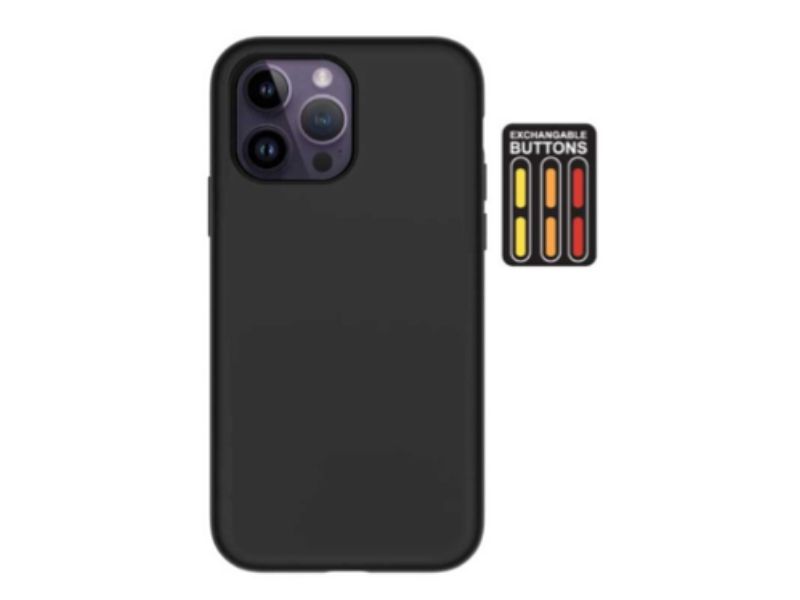 With a name like that, you know that this case means business when it comes to giving some serious protection. Indeed, the X.One Shock Dominator combines a DNA-structured design with polymer blend material that adds 30% more impact absorption capability. It has been drop-tested from 3 metres above the ground.
Besides having raised lips around the crucial parts, the case has a leather matte feel that makes it comfortable to hold and grip. On top of that, it comes with changeable tactile buttons that are easy to press, offer quick response, and add a pop of colour to freshen up the look!
7.   Skinarma Saido Clear DIY Case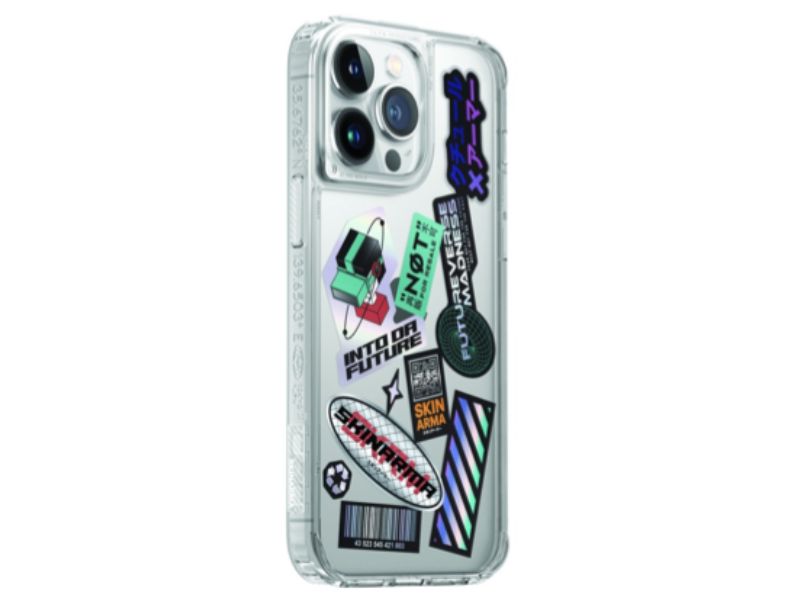 We know, most phone cases look bland and uninspired, but they are a necessary evil. However, if you want some flair on your case, the Skirnama Saido clear DIY case is one you should absolutely have on your radar. 
The case is made of TPU material with AirGrooves corners, and it can survive an 8ft fall (as has been drop-tested). What's more interesting about this particular case is that its side buttons are interchangeable with (included) red ones to spice up the look.
But that's not all, as it also comes with a sticker pack for you to freely customise its look to your heart's content (and earn some street cred!)
Cop These

Best Cases For Your iPhone

14 Without Further Hurting Your Wallet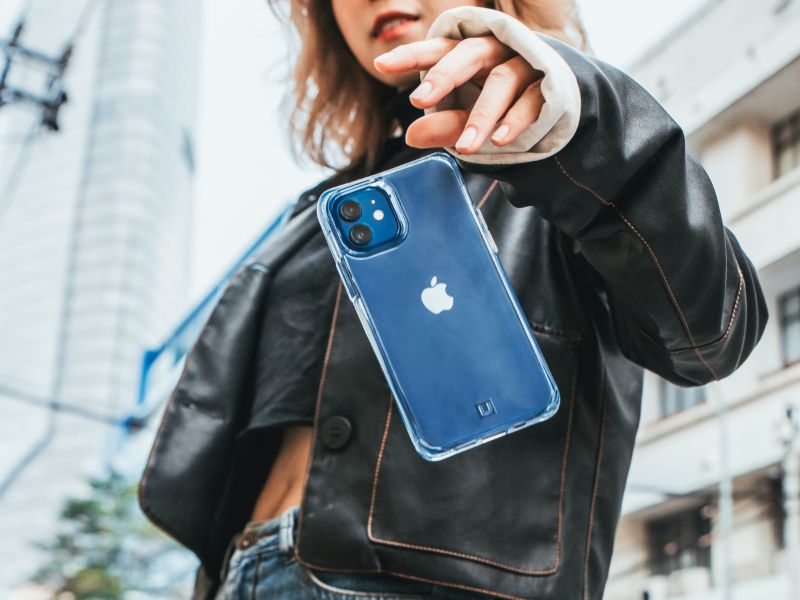 iPhones are extremely pricey investments as far as smartphone prices go. The least you can do is to give your new purchase some form of protection. If you are reluctant to further shell out hundreds of Ringgit after having just spent thousands, these featured affordable cases are among the best for your iPhone. Any protective case is better than no case for absolute peace of mind!
Using an iPhone for the first time after years of being an Android phone owner? Learn how to transfer your data between the two mobile operating systems here.
Check out Tech Thursday for 1-day only lowest price, unbeatable deals, and extra 20% Coins Cashback every Thursday!