Since you're on this page, the good news we can assume is that you've managed to secure concert tickets and you can finally see your favourite artist perform live. But now, it's time to answer the age-old question: What the heck should I wear? Well, don't fret, because we've compiled 12 different outfits for a concert according to your music tastes. 
Outfits

For A

Rock

Concert
For Her: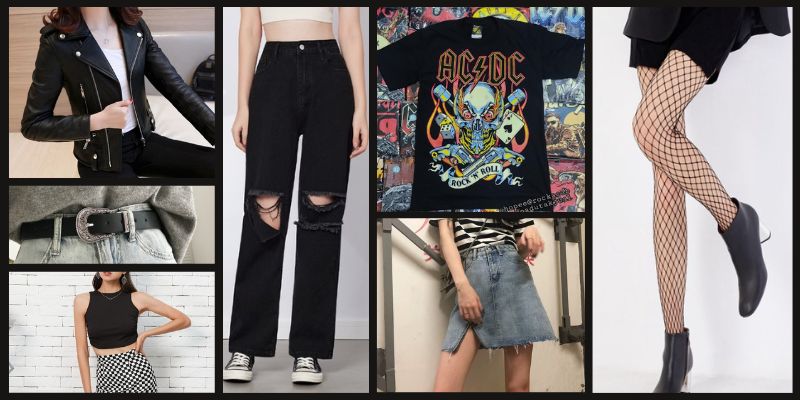 Ladies, you can never go wrong with an all-black ensemble. A cropped leather jacket paired with a plain tank top and high-waisted jeans is a simple yet reliable combination that expresses your inner rockstar more subtly. Can't stand the heat of a leather jacket? Then show off your love for the band by rocking their merch in your concert outfit. 
Shop this style (outfit 1):
Shop this style (outfit 2):
For Him: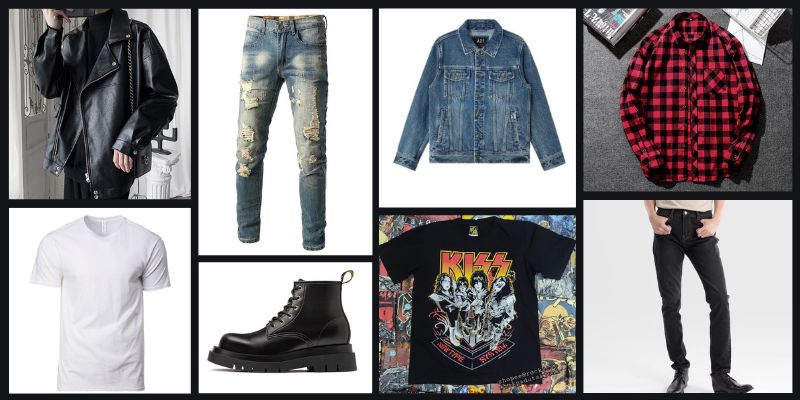 Fellas, you can go the classic route in your rock concert outfit idea by pairing your leather jacket with the good 'ol white T-Shirt and ripped jeans combo. The more worn-in and distressed your jeans are, the better! Otherwise, you could also opt for a blue denim jacket instead to throw over your band tee and black jeans. Wrap a plaid flannel around your waist for an extra hint of grunge to your aesthetic. 
Shop this style (outfit 1):
Shop this style (outfit 2):
Outfits

For A

Hip-Hop

Concert
For Her:
As hip-hop always prioritises fusing comfort with fashion, most of their concert outfit ideas feature tons of oversized clothing. You can embrace the slouchy silhouette with a loose V-neck sweatshirt and baggy jeans. Or highlight your waist with a ribbed tank top to add some form of balance to your look. 
Shop this style (outfit 1):
Shop this style (outfit 2):
For Him: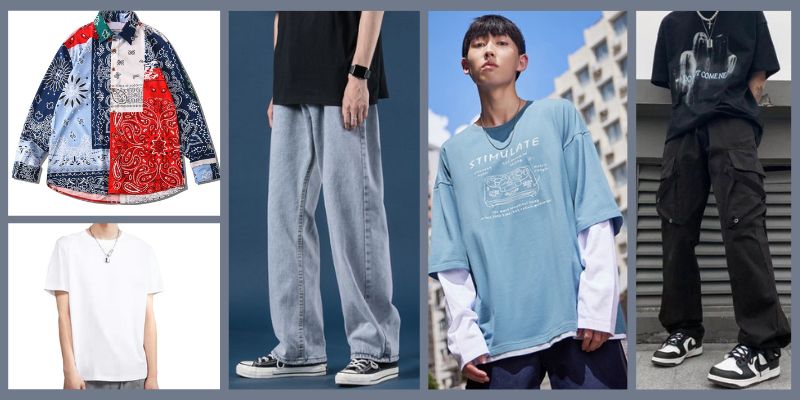 Experimenting with prints and colours is an easy way to make a statement if you want a bold outfit for a hip-hop concert. A multicoloured, paisley button-up shirt will instantly elevate any simple T-Shirt and jeans and keep you from looking basic. Don't want anything too over-the-top or colourful? Then you could also opt for a muted shade of your favourite colour for a more subtle style. 
Shop this style (outfit 1):
Shop this style (outfit 2):
Outfits

For A

K-pop

Concert 
For Her:
There are tons of inspirations to look to when preparing your outfit for a K-pop concert. Observing your favourite idol stars' performance outfits and everyday styles is a good place to start. But generally, mesh tops, belt chains, and pleated mini skirts are some of the most common pieces you'll need to complete your look. 
Shop this style:
For Him: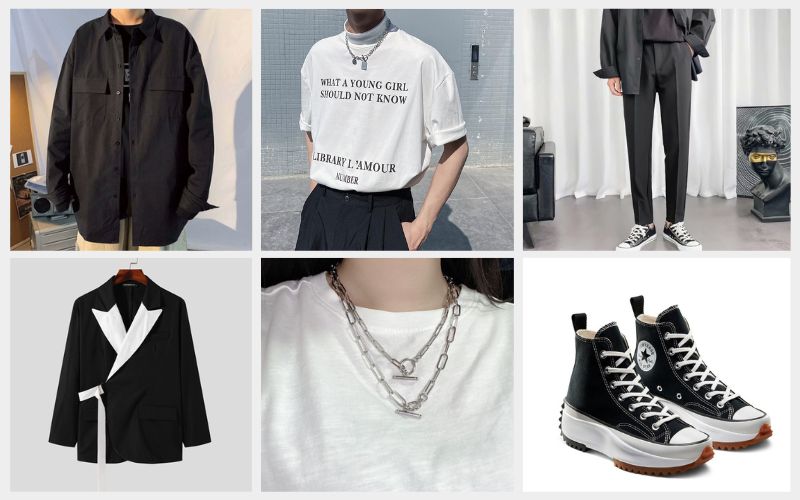 For the gents, black and white are a popular colour scheme in many K-pop concert outfit ideas. Outerwears like oversized blazers offer a dressier touch to your casual style. Meanwhile, a loose button-up shirt might provide a more breathable alternative if you're worried it'll get too hot. As for shoes, the Converse Run Star Hike sneakers are a wardrobe staple for many Korean celebrities. 
Shop this style:
Related: 13 Converse Run Star Hike Outfit Ideas Inspired By K-Pop Idols
Outfits

For A

Music Festival

Concert
For Her: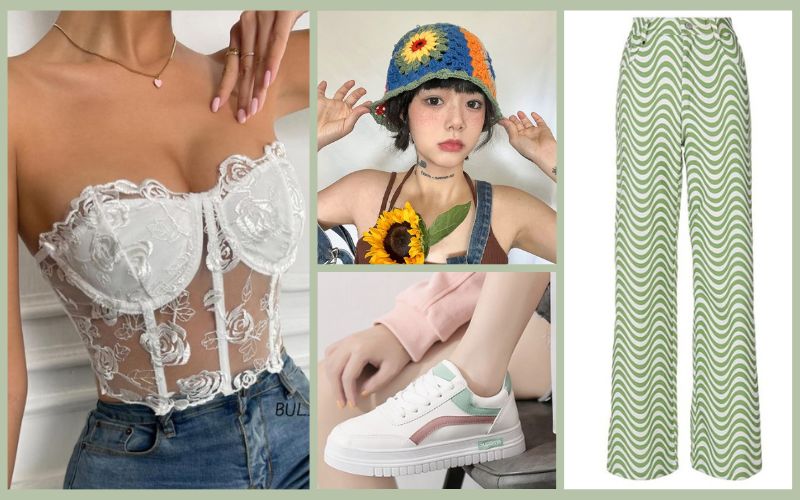 Since you'll be outdoors, your outfit for a music festival concert should be lightweight and practical without compromising your sense of style. Try swapping out your usual tank top and denim shorts combo with a white-laced corset and printed pants to add a dose of festivity to your look. Then top off your outfit with a fun crochet hat to look cute even while keeping yourself protected from the sun. 
Shop this style:
Related: Good Vibes Is Back! Here's Everything You Need To Know About Its New Festival
For Him: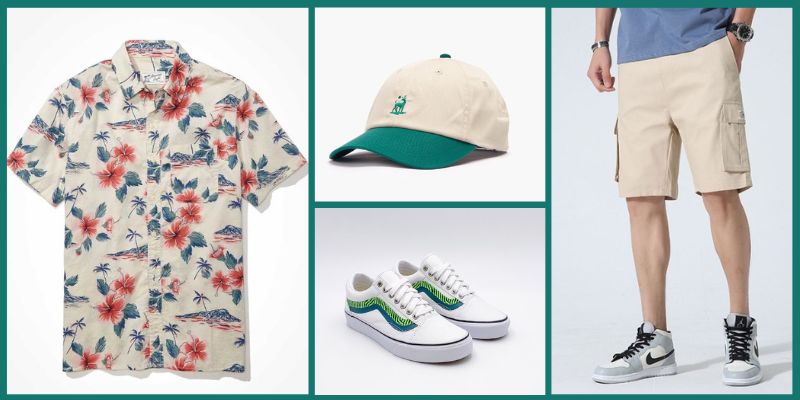 Nothing screams good vibes and festivals without a tropical Hawaiian shirt. This popular summer top is typically worn with cargo shorts—the perfect concert outfit idea for a day out in sun. And while you might think this pairing can give you the vibe of an old-fashioned dad on holiday, there is a way to make it look chic and stylish. From your hat to your shoes, we suggest sticking to a monochromatic colour palette to keep your outfit clean and cohesive. Additionally, you can also choose to layer a plain T-Shirt underneath for a more relaxed style. 
Shop this style:
Slay These

Outfit Ideas

At Your Next

Concert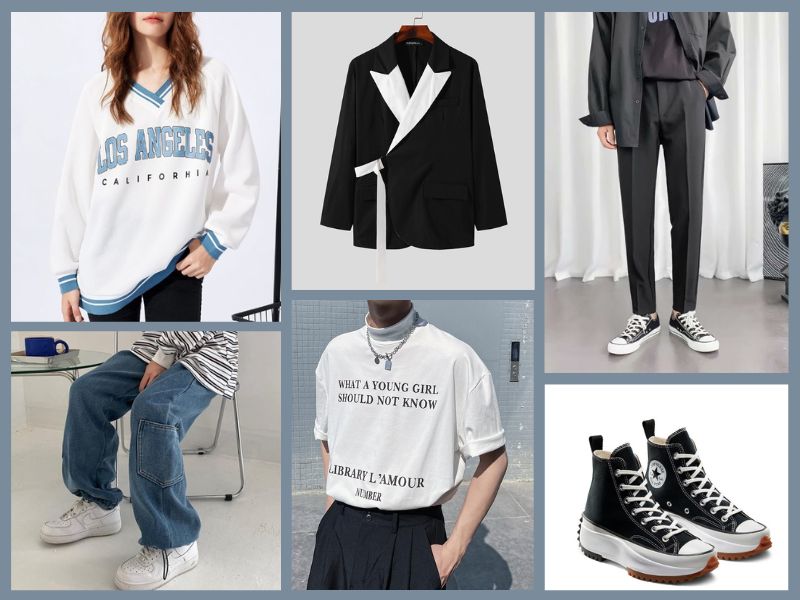 We hope this style guide has given you some ideas about what outfits to wear for a concert as you jam out to your favourite artists. Want to know more about what concerts are lined up for Malaysia? Here's a detailed breakdown of all the different acts to look forward to this year in 2022. Looking to switch up your hair just before the concert? Then keep up with the trendiest hairstyles from our style guides here. 
Don't forget to head over to Style By Shopee to stay up to date with all the latest fashion trends.