Strong angular jawline, wide forehead, and equal proportions are words that are typically used when describing a square face shape. And since you've stumbled across this article, you probably notice similar features on your own face but don't know how to accentuate them. Well, don't fret, because we've got compiled a list of hairstyles for square faces to help you make the best of these prominent facial characteristics. 
Hairstyles For Square Face

Types 
Short Pixie With Fade/Undercut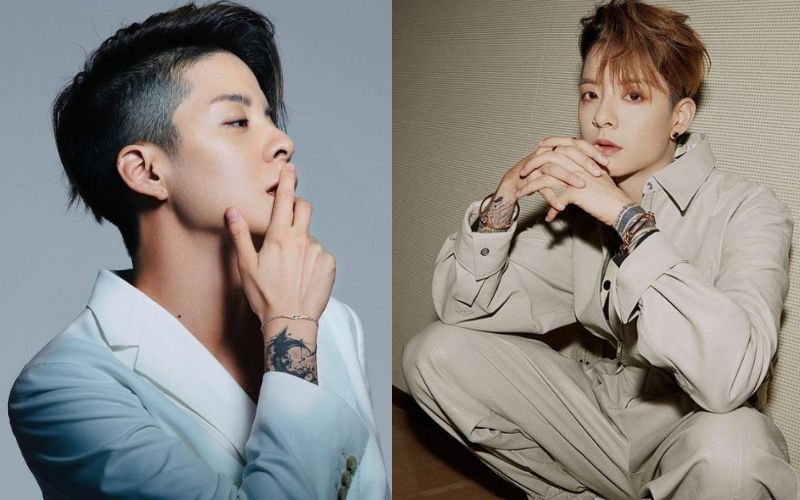 Feeling bold enough to try a pixie? Then give Amber Liu's edgy side undercut pixie cut a try! Her long side-swept bangs create a dramatic swoop across the forehead, which will add softness to her features and offset her angled jawline. 
How to style: Comb your hair to the side and add volume and texture with a flat iron. Curl your iron outwards and then slowly drag it down to the ends to create a messy, tousled effect. Apply some styling cream to keep the style in place.  
Long Two-Block Cut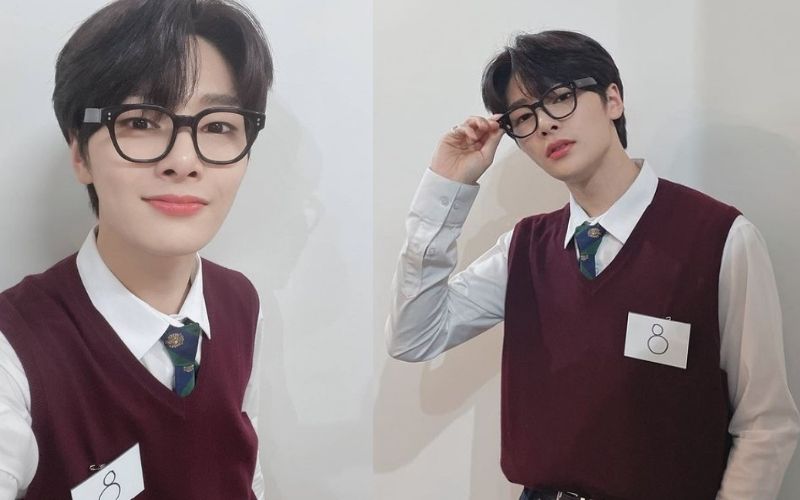 The two-block is a popular Korean men's hairstyle for a reason. It's a versatile look that can be styled in a variety of ways and is suitable for practically every face shape. On square faces, this hairstyle is great for elongating your facial features while giving you a fresh and clean look. Stray Kids' I.N is sporting a longer two-block by growing out the back portion of his hair. This takes the focus away from his jawline and prevents it from appearing too disproportionate. 
How to style: Create volume at the top of your hair with a flat iron curling it inwards close to the roots. Once you reach the bangs, start curling outwards, and pull it back towards the ends. This will help blend in the fringe together with the rest of your hair. 
Comma Hairstyle
 Another classic Korean hairstyle that works best for square faces is the comma hairstyle. Like its namesake, the fringe swept to the side and curled to resemble the shape of a comma. This side-parting looks particularly masculine on BTS' Jungkook, enhancing his chiselled jawline and cheekbones. 
How to style: Part your hair in a 6:4 ratio and use a flat iron to create a bouncy C-curl shape throughout the whole head. Apply hair wax to add more texture and hold to the hairstyle.
Blunt Lob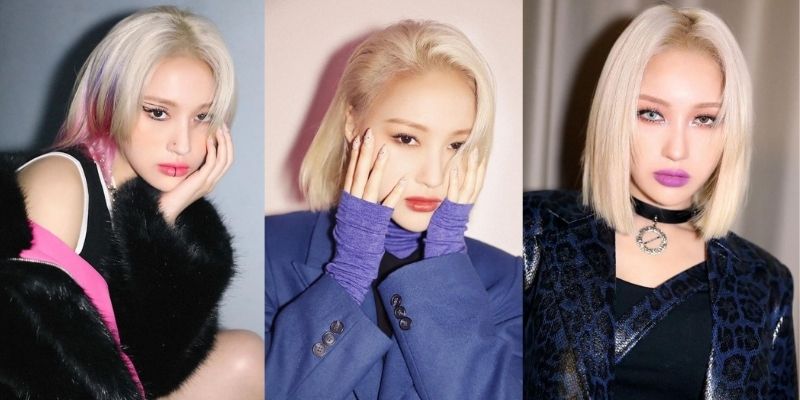 When it comes to short hairstyles for square faces, it's generally ideal to keep it at collarbone to shoulder length. Try avoiding bobs that stop directly at the chin, as they tend to highlight your jawline, making it appear boxier. While blunt bobs are typically out of the question, the newer variations now feature minimal layers, softening the harshness of this straight cut. 
How to style: During the group's Odd Eye comeback era, Dreamcatcher's Siyeon alternates between a fully straight style and a voluminous look with subtle waves. Similar to Seulgi's hairstyle, this blunt bob can be achieved by straightening your hair with a flat iron. As for the latter hairstyle, you can go in with a round brush and hairdryer. Place more emphasis on the top portion of your head for extra volume and curl your brush inwards towards the ends of your hair. 
Medium-Length Shag Haircut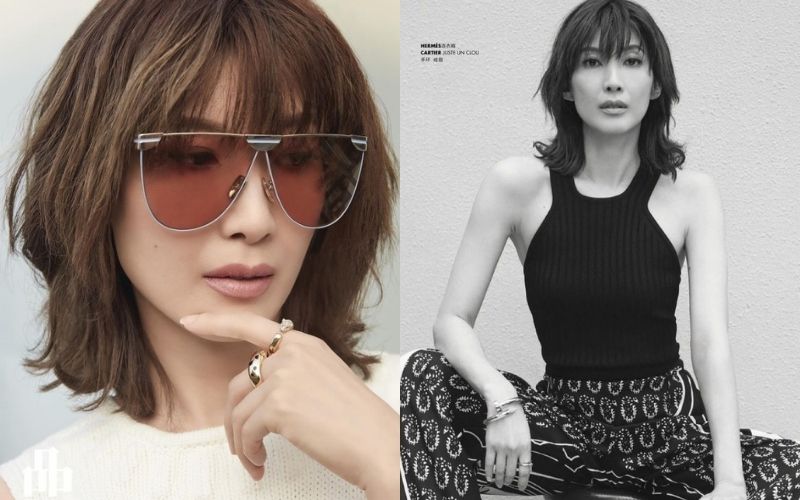 Shag haircuts are one of the hottest hair trends of the year. This edgy hairstyle is great for square faces, as their face-framing layers bring attention to the cheekbones and round out the jawline. Singaporean actress, Jeanette Aw, pairs hers with a textured fringe, giving it a more effortless look. 
How to style: Spray on some sea salt spray to enhance the texture of your choppy layers. Create flicked-out waves with your flat iron by rotating your iron upwards at the ends of your hair. Or if you have a Dyson Airwrap, the same results can be achieved by holding the hairdryer horizontally. 
Soft Waves & Subtle Layers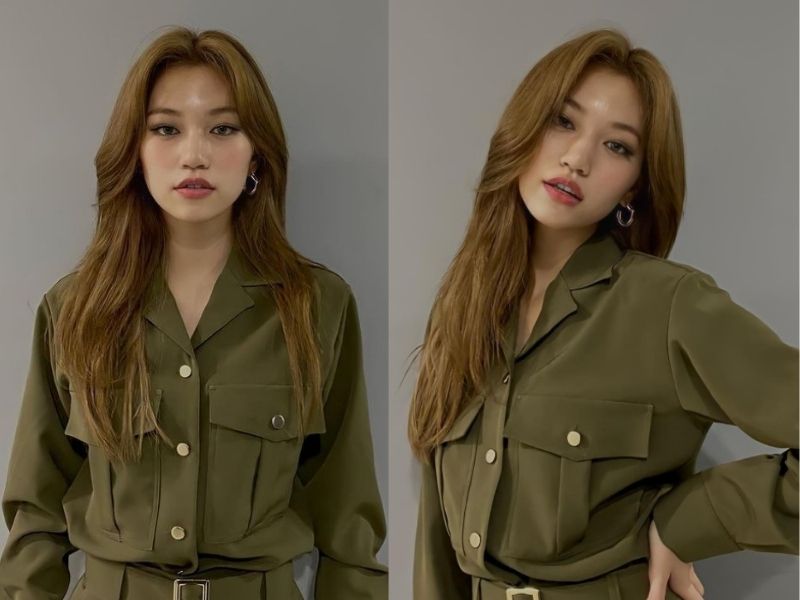 If you prefer more feminine styles, Weki Meki Doyeon's long wavy hair is the style for you! Her hairstyle features light graduated layers that conceal the sharp angles of her jawline while adding height and volume to the crown. She's also got curtain bangs to go along with her loose curls, which helps further balance out her features. 
How to style: There are many different techniques to achieve bouncy curtain bangs. You can use a round brush and a hairdryer by holding your fringe up and curling it outwards. The same method can be achieved with flat irons or a large hair roller if you prefer going the heatless route. Alternatively, you could also section your bangs into a middle-parting and curl each section individually. As for the waves, simply curl the ends of your hair inwards. Then incorporate some S-shaped curls in the front, outermost sections of your hair to add dimension. 
Long With Bangs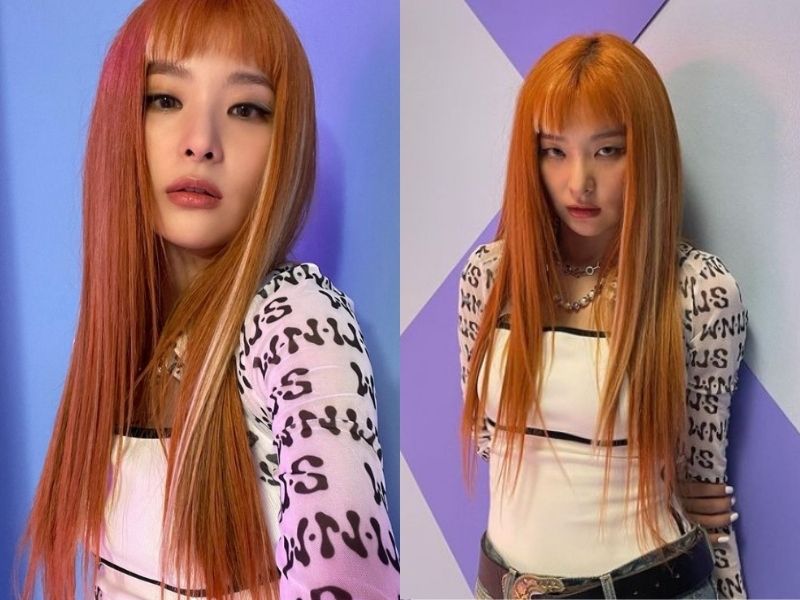 Bangs can be a tricky hairstyle for square face types to pull off, but that doesn't mean you need to avoid them altogether. Red Velvet's Seulgi is frequently pairing her bangs with longer hairstyles. Her signature sleek and straight hair enhances her sharp facial features in a flattering way. 
How to style: First, brush out any tangles and spritz on some heat protectant spray. Apply some argan oil at the ends of your hair to hydrate your locks and give them a shiny glow. Finally, use your comb clamp to secure a section of hair and brush it through while lightly dragging your flat iron to follow the direction of your comb clamp. Repeat this step two or three times and you're good to go!
Bring Out Your Natural Features With These H

airstyles For Square Faces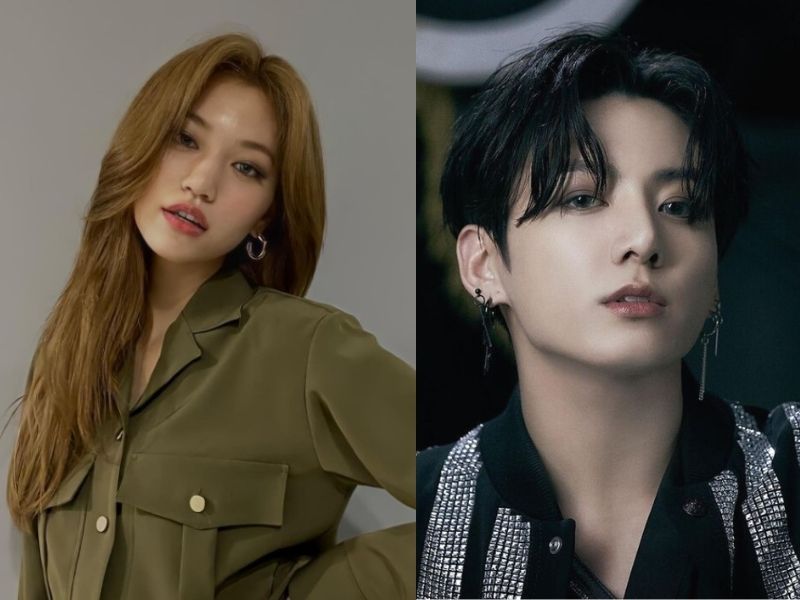 We hope this list of hairstyles for square faces has given you a better idea of what styles will suit you best and inspired you to change up your look! For those who have a round face shape, these slimming hairstyles will give you the illusion of a smaller face. Don't forget to follow up with the proper hair care products to maintain your healthy tresses.