We are all pretty familiar with the Netflix app interface by now. There are seemingly endless rows pushing tantalising shows to our eyeballs as soon as we launch the app. Nothing new there. However, you may have recently noticed a peculiar row that is unlike the others, one that showcases… games? Yes, what you see are actual games that can be downloaded and played! If this seems new to you, you might want to read further to know more about these games on Netflix. Who knows, you might just discover your new favourites there!
Why Are There

Games On Netflix

?
Netflix first announced its foray into the mobile gaming space in 2021. The streaming giant sees branching out to gaming as a value-added service to its entertainment offering. The initiative was first launched with five mobile games.
Are

Games Free On Netflix

?
Games on Netflix are free to download and play as long as you are an active subscriber. They contain no ads, extra fees or any in-app purchases. 
How Do I Find

Games On Netflix

?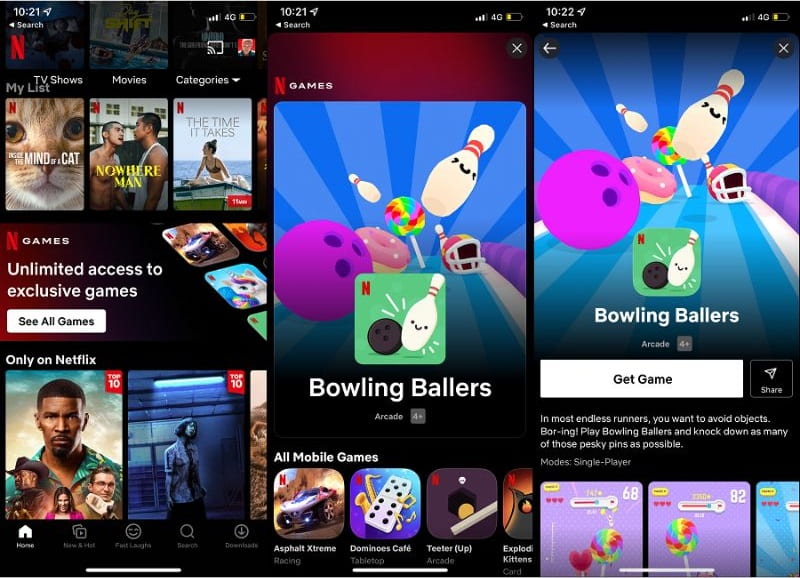 You will find a Netflix Games row on the homepage of the Netflix app. Scroll down on the homepage to locate said row (as seen in the screenshot above), tap See All Games, tap a game you want to download, and tap Get Game.
How Many

Games Are There On Netflix

?
As of August 2022, Netflix currently has 27 video games on its roster. The streaming service plans to make it 50 by the end of 2022. 
11 Best

Games On Netflix

You Should Totally Check Out If You Are Already Subscribed
Hey, they are free anyway. What have you got to lose?
Stranger Things 3: The Game
Hands up if you're still experiencing Stranger Things withdrawal. While the fifth and reportedly final season of the hit series is probably still years away, you can soften the blow of waiting by immersing yourselves in this cute little companion mobile video game on Netflix. Players will not only get to explore the world of Hawkins, but also battle the evils of The Upside Down in this retro art-style adventure.
Krispee Street
If games like Where's Waldo tickle your fancy, be sure to download and play Krispee Street! The hidden object video game on Netflix based on the popular webcomic features hundreds of quirky characters and items for your seeking pleasure. 
Exploding Kittens: The Game
Exploding Kittens is a popular card game that was born out of a successful Kickstarter project. Much like Russian Roulette (but with cats), it offers a nail-biting thrill which makes it perfect as a chaotic party game. Now in mobile game form, you can enjoy this kitty-powered multiplayer fun wherever you go.
Asphalt Xtreme
The Asphalt series of mobile racing games need no introduction. Asphalt Xtreme transports players into exhilarating off-road adventures. Instead of driving slick, sporty cars on city streets, it is all about handling 4×4 monster trucks across dunes, jungles, and canyons! 
Wonderputt Forever
Video games based on golf are aplenty. But what makes Wonderputt Forever unique is its courses that shift and change when you complete each level. There are hundreds of geometric-themed holes for you to play through in this aesthetically pleasing yet bizarre mini-golf game.
Shooting Hoops
Who doesn't love throwing balls into a net? Shooting Hoops is no ordinary basketball-themed game where your objective is to flick as many balls into the hoop as possible within a set time limit. In this title, a dart gun is attached to the basketball, and you'll have to fire darts in the right direction to guide the ball into the net. Well, isn't that something different! 
Teeter (Up)
Remember those anxiety-inducing maze ball games? Teeter (Up) serves up a similar experience in which you'll be manoeuvring a platform to guide a ball into a hole. Games like this (and also Shooting Hoops) may have simplistic mechanics, but that also makes them easy to get into and the perfect time killers when you have a few minutes to spare. 
Into The Breach
Players and critics have high praises for Into The Breach. The 2018 turn-based strategy video game has landed on many gaming awards nomination lists and won several of them. If you like a challenging game that will put your strategic thinking skills to the test, this is the one to play.
Into The Dead 2
Netflix is home to dozens of great zombie movies and series. Now you can add a game to that list. Survive the zombie apocalypse and save your family in the first-person shooter Into The Dead 2. More than just a mindless zombie shooter, the game features an evolving story with multiple action-packed chapters that will keep you engaged throughout.
Before Your Eyes
Before Your Eyes is a unique game that you have to try for the novelty factor. The BAFTA award-winning title uses eye-tracking technology via your mobile device's camera to capture your blinks and glances as game inputs. The unique gameplay lets you experience the game character's memories of his life journey through death in unprecedented ways. 
This is a True Story
This is a True Story is a beautifully-illustrated puzzle video game on Netflix that is based on actual events and interviews. It features hand-painted art and landscape with its own original short story and soundtrack. In your journey to search for water, you will be catching poachers, surviving a windstorm, and even befriending a goat in this adventure title with dozens of exciting chapters to explore. 
More Exciting

Games Are Coming On Netflix

Soon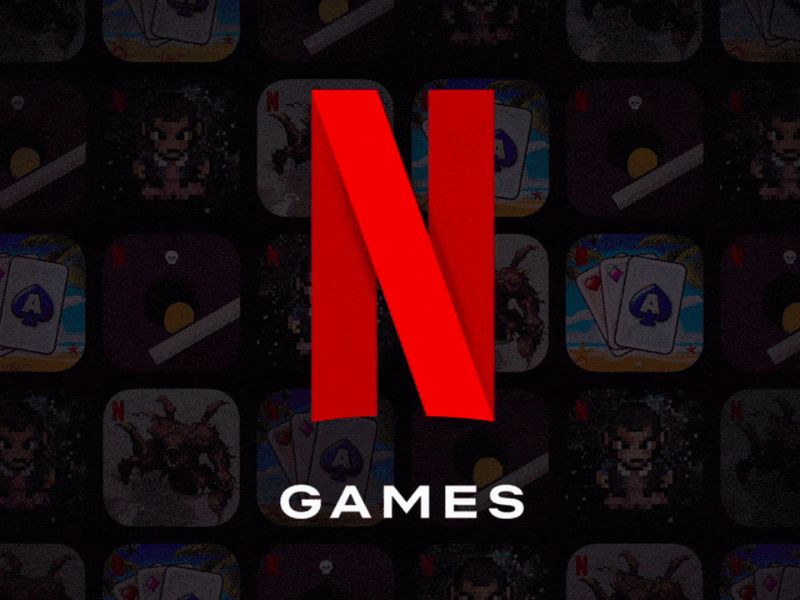 Starting from five to over 20 titles currently, Netflix's gaming initiative is certainly gaining full steam ahead. In fact, more exciting titles are in the pipeline, including games based on hit series The Queen's Gambit, La Casa De Papel (Money Heist), and Too Hot To Handle! Do explore the plethora of video games on Netflix if you want top-quality titles to play that are not out to separate you from your money or when you just don't know what to watch.
Speaking of Netflix, have you checked out the exciting movies and shows coming to the streaming platform in the next few months?