It's no secret that kids love Christmas. But the holiday season is also a busy time for parents. Our guess is that your to-do list probably looks something like this: preparing Christmas dinner, gift shopping (and wrapping), setting up the tree, and cleaning the house. And with little ones at home, you'll be wondering how to keep them entertained for hours too. Thankfully, there are tons of fun Christmas party games for kids that are suitable for all ages. Need ideas? We've got you covered with the list below. Psst, you might even find yourself wanting to join in once the holiday prep is done, and we don't blame you! 
Fun

Christmas Party Games

For Kids To Play
Christmas Scavenger Hunt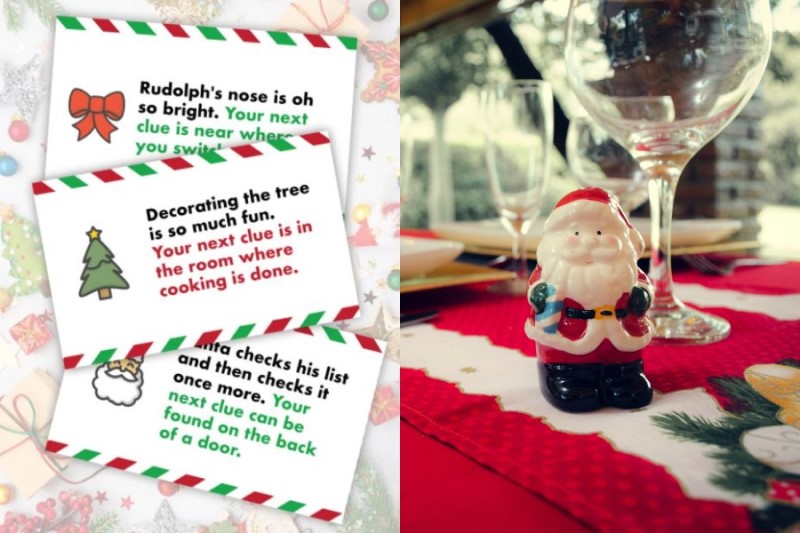 Which kid doesn't love a good ol' game of scavenger hunt, especially one with a Christmas twist? Plus, it's so easy to set up. All you have to do is hide a few Christmas-themed figurines (like these adorable ones) around the house and provide clues to where they're hidden! You can make the figurines easier or more difficult to find based on how young your kids are. No time to DIY the clues? Get a free printable here. 
Pin The Red Nose On Rudolph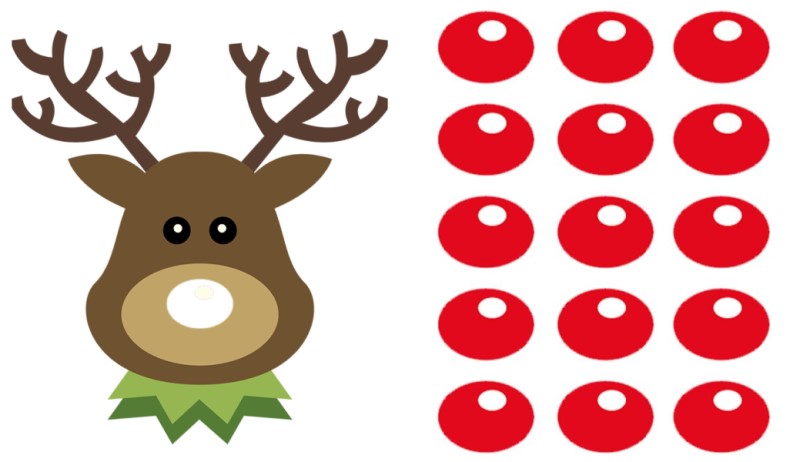 Just like Pin the Tail on the Donkey, but instead, your kids will have to pin a red nose on Rudolph. Here's a free printable version of the game, which includes Rudolph's face, plenty of red noses you'd have to cut out, and instructions on how to play. The summary? Just hang Rudolph's face on the wall at eye level, blindfold your child and spin them around three times before asking them to pin the nose on Rudolph. The person who places the red nose closest to the actual position wins! 
Snowman Slam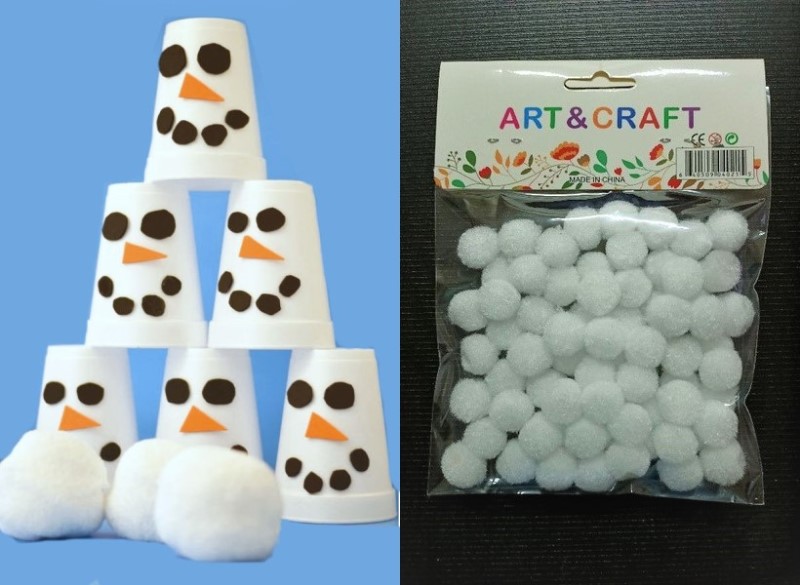 Got some unused white paper cups? With some basic craft skills, you can turn them upside down and into snowmen, just like the picture above. Stack them up accordingly and for ammo, use white ping pong balls, rolled-up white socks, or large white pom poms to replicate snowballs. Now take turns throwing the 'snowballs' at the snowmen tower to see who can knock off the most! 
So You Think You Can Wrap?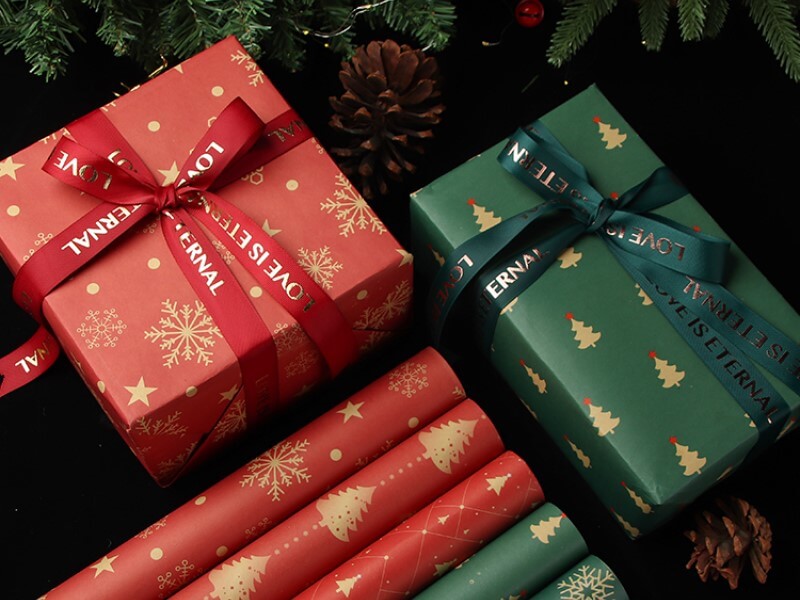 Challenge your kids to this gift-wrapping game and see how fast (and how well) they can do it! To start, give them an easy item to wrap and as each round progresses, increase the difficulty with irregular-shaped objects that you already have at home. Other than that, just have plenty of wrapping paper and cellophane tape on standby. You can also turn this game into a group effort if there are more than three people playing. 
Unwrap Presents With Oven Mittens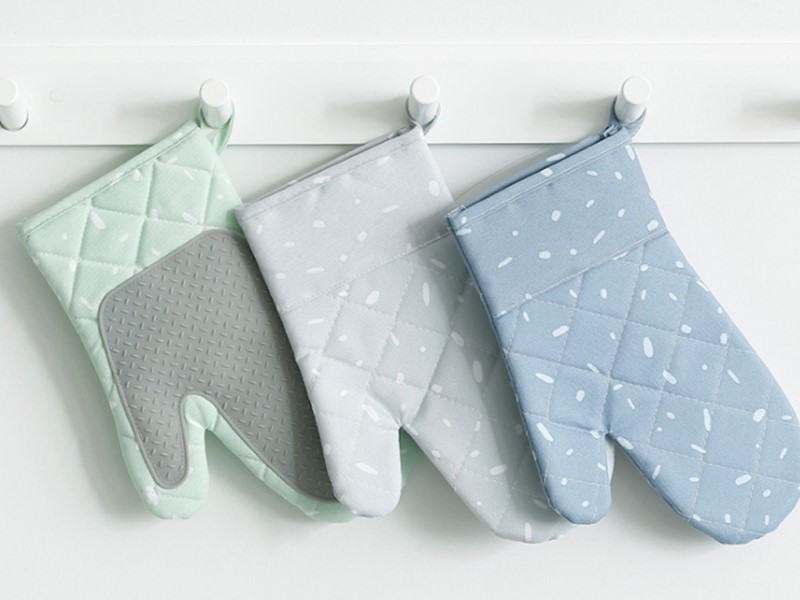 This is the perfect Christmas party game for kids to play after the aforementioned gift-wrapping challenge. After all, you've already got several wrapped presents ready. To play, each person should wear a pair of oven mittens and try to open the presents (either individually or as a group). It's definitely harder than it seems, so expect lots of laughs in between! 
Christmas Dance Freeze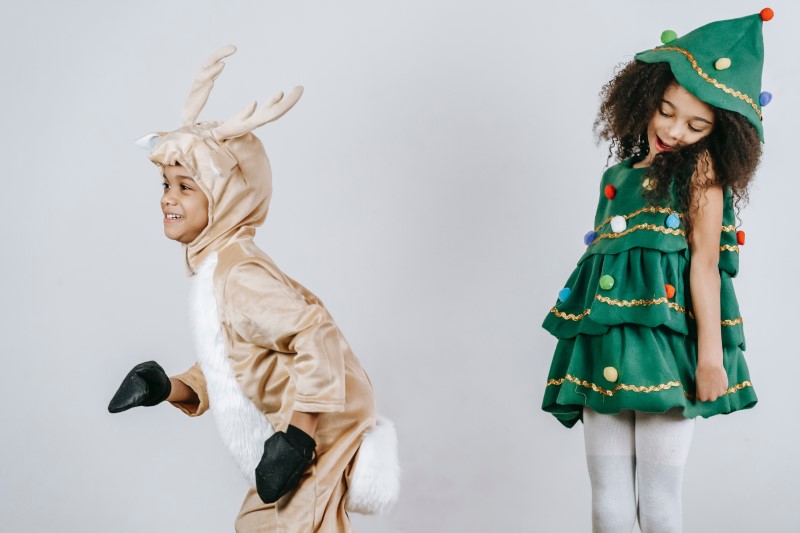 Have a little more fun while listening to Christmas songs with this dance competition. Similar to the game of Musical Chairs, when the music stops, everyone must immediately stop dancing too. The last person who stops moving gets eliminated. Looking for good speakers to pump up the volume of those Christmas tracks? Try one of these best Bluetooth speakers.
Reindeer Ring Toss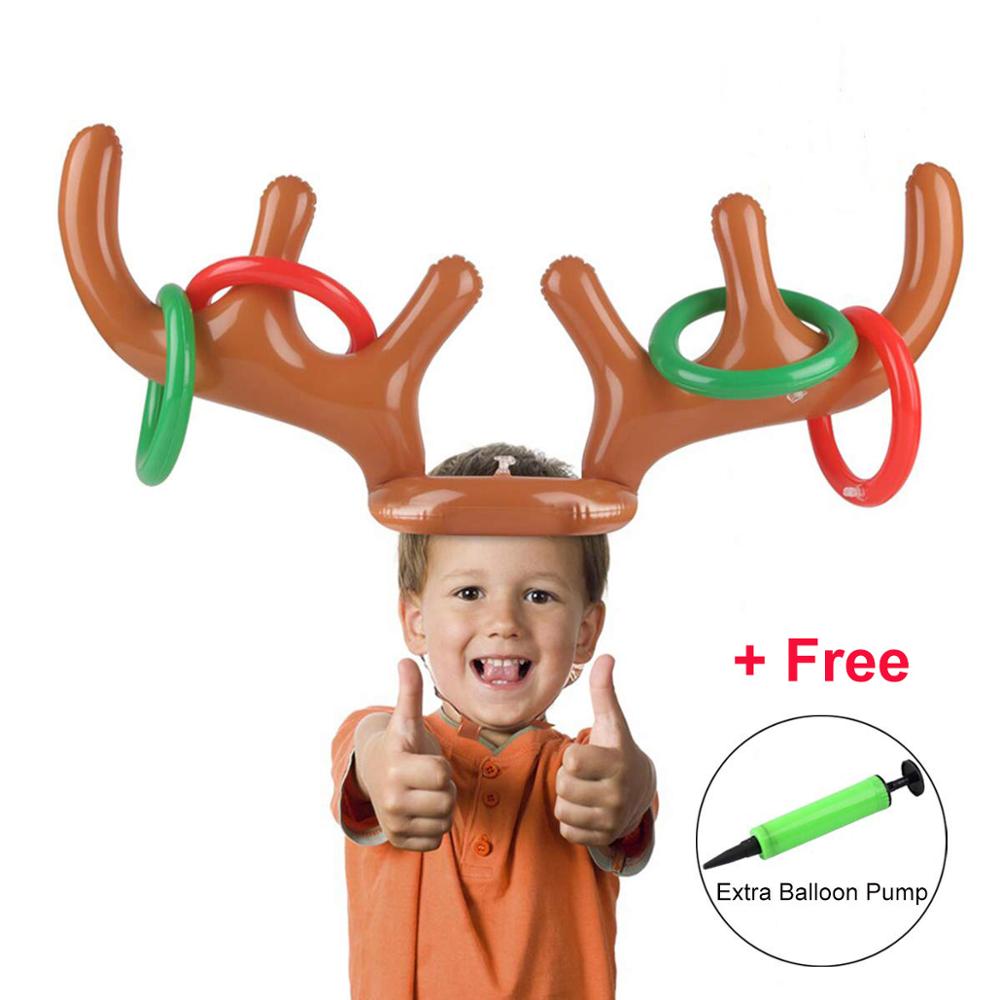 Here's a simple Christmas party game for kids that's super fun and interactive. One person has to wear the reindeer antler headpiece while everyone else tries to hook the rings onto the antlers. You can get this inflatable reindeer antler headgear that comes with four rings and an air pump. And if the rings aren't enough, just twist red and white pipe cleaners together to make extra candy cane hoops.
Christmas Bingo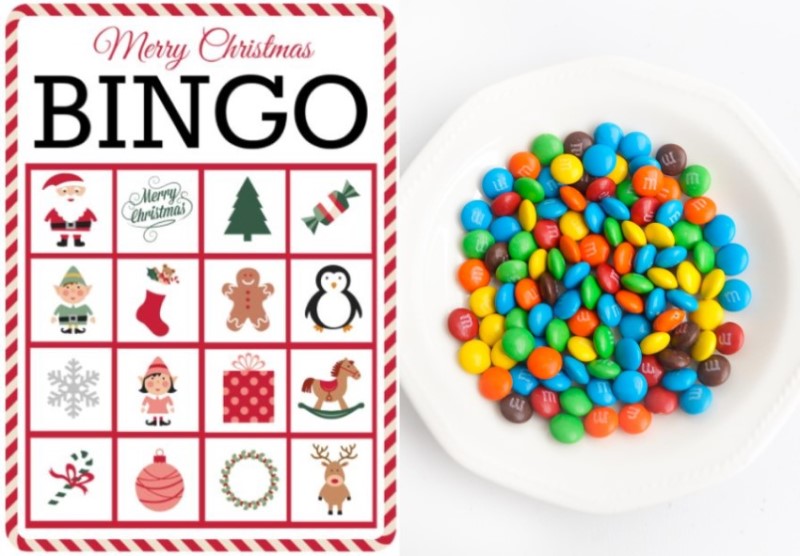 Nothing beats a classic bingo night in with the fam. To take it up a notch for Christmas, print out a few copies of this free Christmas bingo template. And instead of marking the boxes with a pen, get creative by using red and green M&M's or even mini multicoloured marshmallows.
Jingle Bell Toss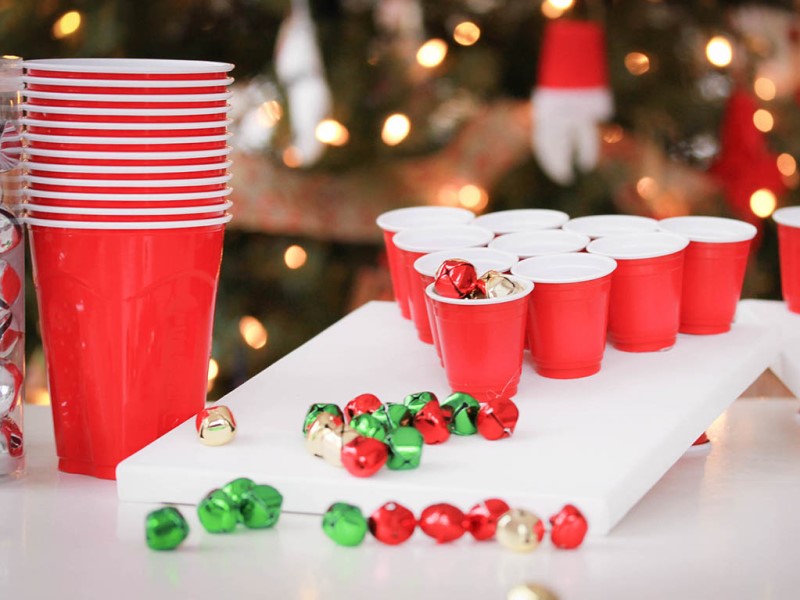 You best believe that even adult drinking games can be turned into a kid-friendly Christmas party game. Arrange some paper cups to form a triangle shape like you would in a beer pong game, but leave the contents empty. In this Christmas pong version, your kids will have to toss jingle bells into the cups. Get some silver, gold, or multicoloured jingle bells here. 
What's In Santa's Hat / Socks?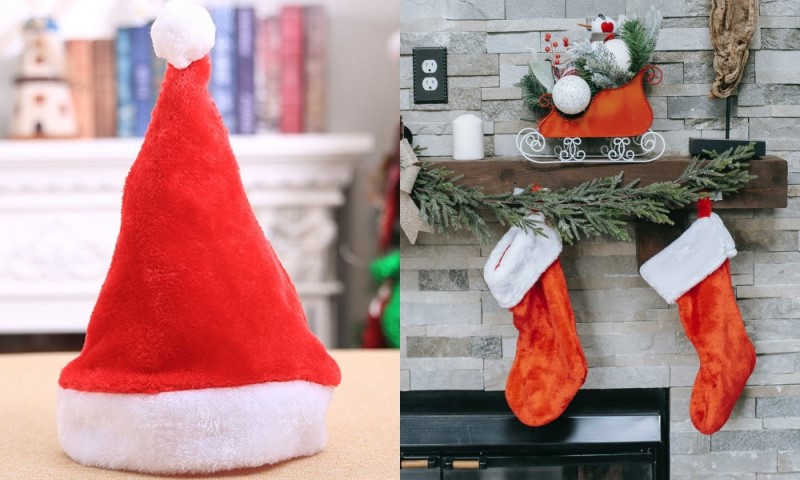 Guessing games that allow kids to use their imagination and one of their five senses are always exciting. All you need for this game is a Santa hat or Christmas stocking. Insert a small toy or ornament inside, and ask them to guess what it is. It's that simple! 
Christmas Blind Smell Test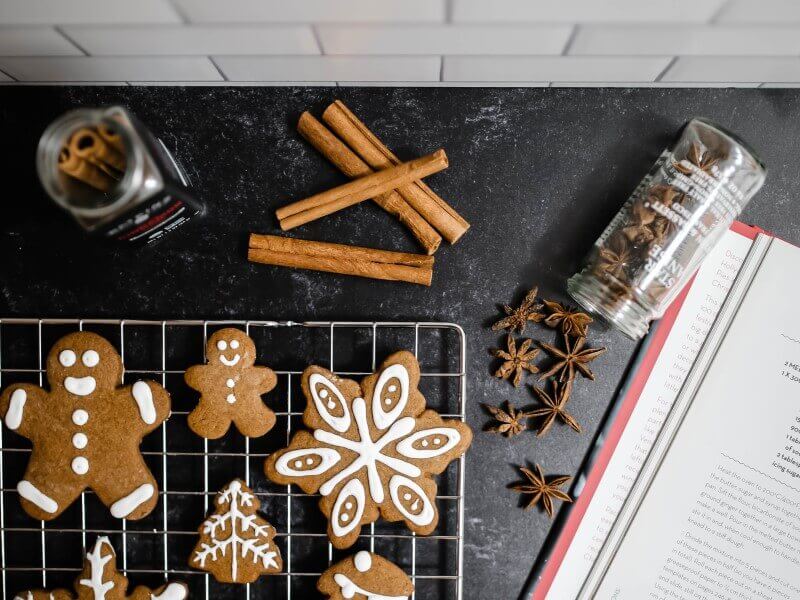 Here's another fun sensory Christmas party game for kids to play during the holidays. In this "guess that scent" game, you're putting their sense of smell to the test by blindfolding them with a scarf as they take a whiff from several air-tight Mason jars containing iconic Christmas scents. Try including cinnamon, nutmeg, gingerbread, peppermint, and other festive scents!
Santa Says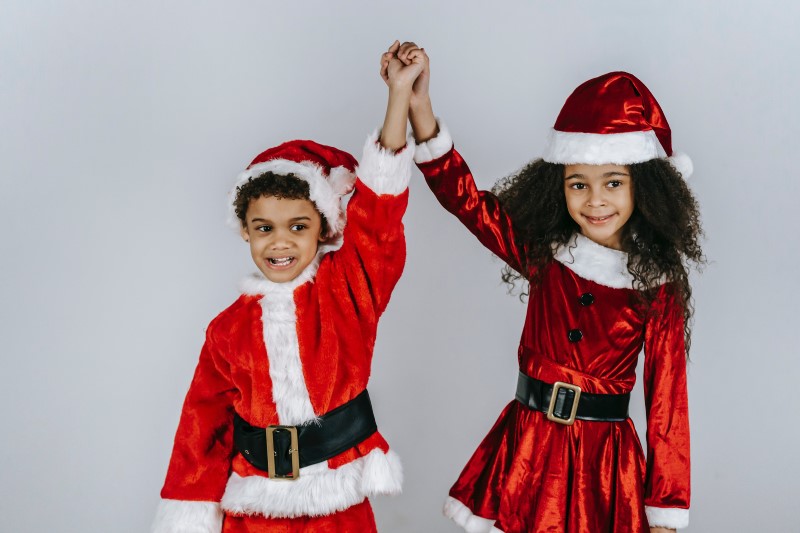 This game is exactly like Simon Says, but it's a Christmas edition where you include special instructions that Santa would actually say. For example, "Pass the present to your sister" or "Sing your favourite Christmas carol". In case you've forgotten the premise of this game, here's a refresher: One leader says the instructions by including or excluding Santa Says at the beginning. The players get eliminated when they perform the action without the Santa Says phrase, or when they don't do anything despite the leader saying Santa Says. The last player remaining wins! 
Christmas Charades Or Pictionary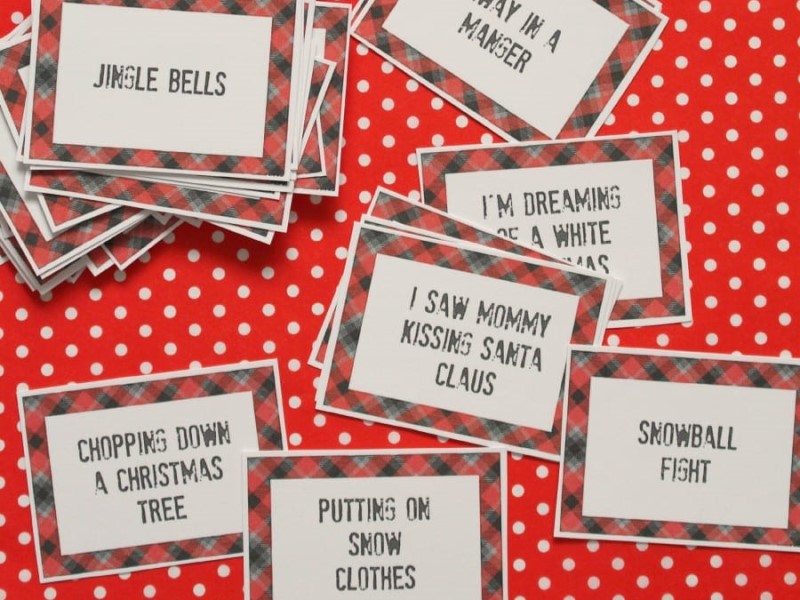 Some Christmas party games for kids require no prep at all. For example, classic games like charade or Pictionary. To add a Christmas spin to them, simply think up words or actions related to the yuletide season and write them down on a piece of paper. Then, take turns to draw or act them out while everyone else makes a guess! If you need ideas, try these free printables on Christmas songs, movies, and actions.
Have A Merry Celebration With These

Christmas Party Games

For Kids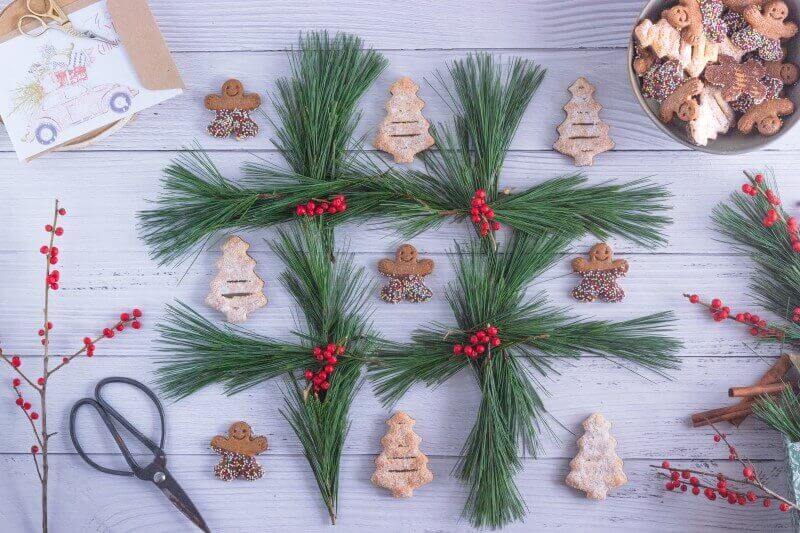 We hope you've found a few Christmas party games for kids that are worth playing at family gatherings this festive season. What's more, they're sure to bring some much-needed holiday cheer to your home this year. For more games to play with your kids and extended family members, consider these classic board games for quality family bonding time. Haven't shopped for presents and need budget-friendly ideas? Check out this gift guide for presents under RM50!