Fellas, if you want to kick off your skin care routine right, we suggest starting with a solid face wash. Not any old bar soap, but expertly formulated cleansers that will remove oil, dirt, and grime without over-drying your skin. Our picks of the best face washes for men range from drugstore superstar Garnier to apothecary darling Kiehl's. But to choose one that works best for you, we'll first help you figure out which complexion camp you belong to. Whatever your skin type, there's a product for you out there.
Is Face Wash Necessary For Men?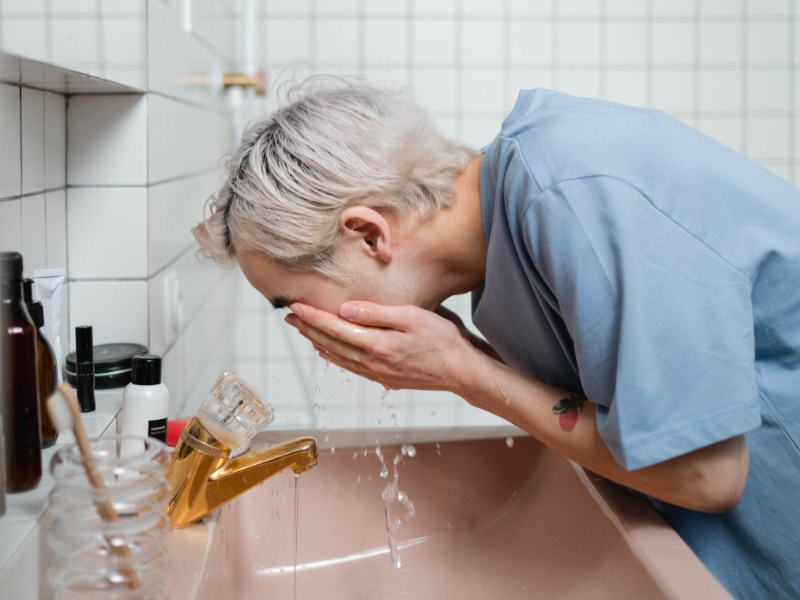 The short answer is yes. Because unlike body soap, the best face wash for men is formulated to suit facial skin and target specific skin concerns.
Now you might think, body soap and face wash perform the same function anyway. What's the difference? Well, the devil is in the details. For starters, most body soaps contain harsh chemicals, which can strip your skin off its natural oils. Secondly, body soaps generally have an alkaline pH value—a far cry from the facial skin's acidic pH. Combine the two and it may just throw off your skin's natural pH balance, compromising the skin barrier.
How To Choose The

Best Face Wash For Men

?
The key to choosing the best face wash for men is to first identify your skin type:
Sensitive skin: May sting or burn after product use

Normal skin: Clear and not sensitive

Dry skin: Flaky, itchy, or rough

Oily skin: Shiny, greasy, or prone to breakouts

Combination skin: Dry in some areas and oily in others
Knowing your skin type will help you care for your complexion better and choose skin care products that are just right for you.
Best Face Wash

In Malaysia

For Men

With Normal Skin
Lucky you. You get the pick of the bunch.
1. Kiehl's Facial Fuel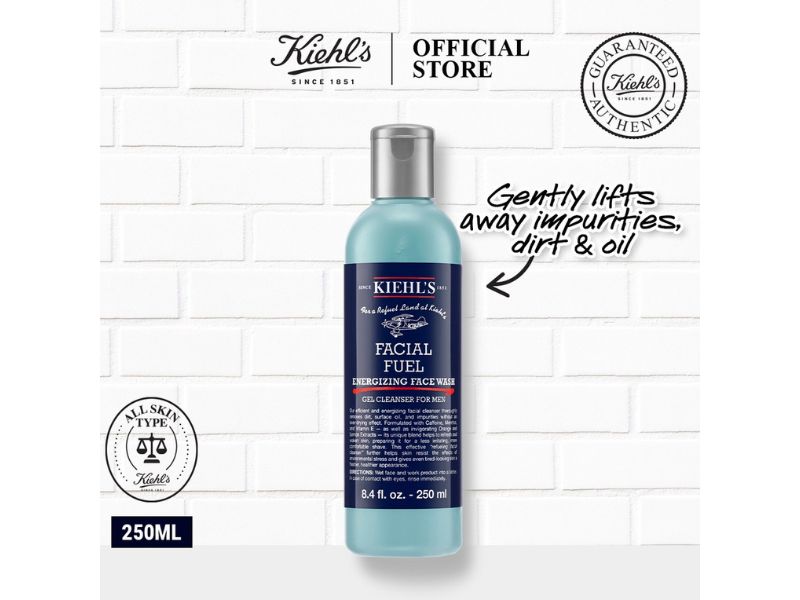 If you need a little pick-me-up in the AM, the best-selling Kiehl's Facial Fuel is an invigorating face wash for men that will give tired-looking skin a fresher appearance. The gel cleanser's unique blend of caffeine, menthol, and vitamin E effectively removes debris, dirt, and oil without over-drying the skin. Better still, it preps the skin and softens facial hair for a smoother shave.
2. Biotherm Homme Aquapower Cleanser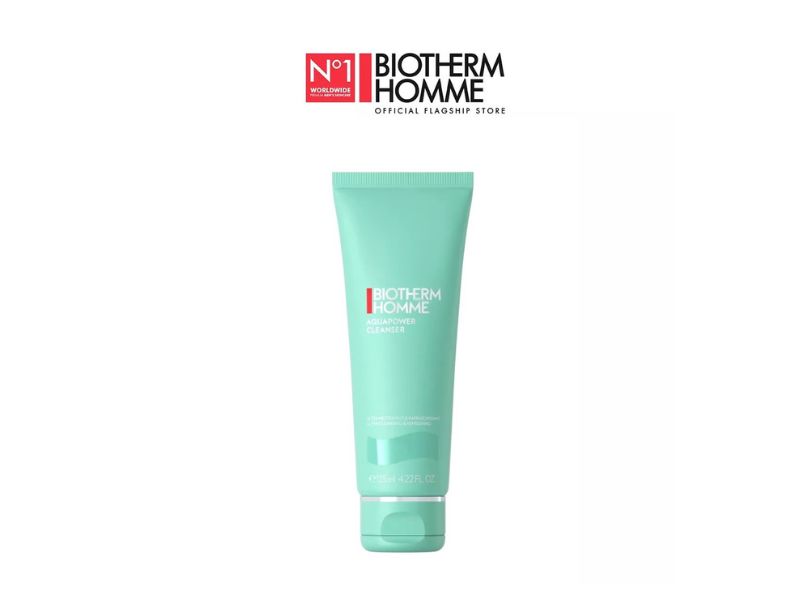 Powered by the regenerative Life Plankton, Biotherm's Aquapower Cleanser gets to work by gently cleansing, soothing, and rebalancing the skin. The gel-to-foam formula is enriched with anisic acid, which provides a mild exfoliating effect for brighter skin.
3. Shiseido Men Face Cleanser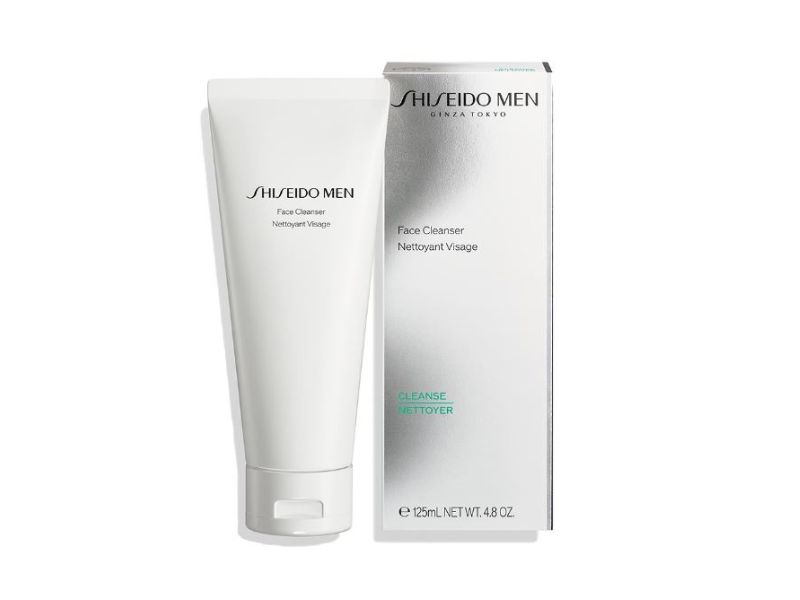 Get a clean start to the day in more ways than one with this Shiseido Men's cleanser. A dime-sized amount lathers up into a rich and dense foam, lifting away the day's impurities and doubling as shaving cream. For men who prefer a minimalist aesthetic and skin care routine, this one's for you.
Best Face Wash

In Malaysia

For Men

With Oily Or Acne-Prone Skin
Cleanse your way to clearer skin.
4. BadLab Spotless Oil & Acne Control Facial Cleanser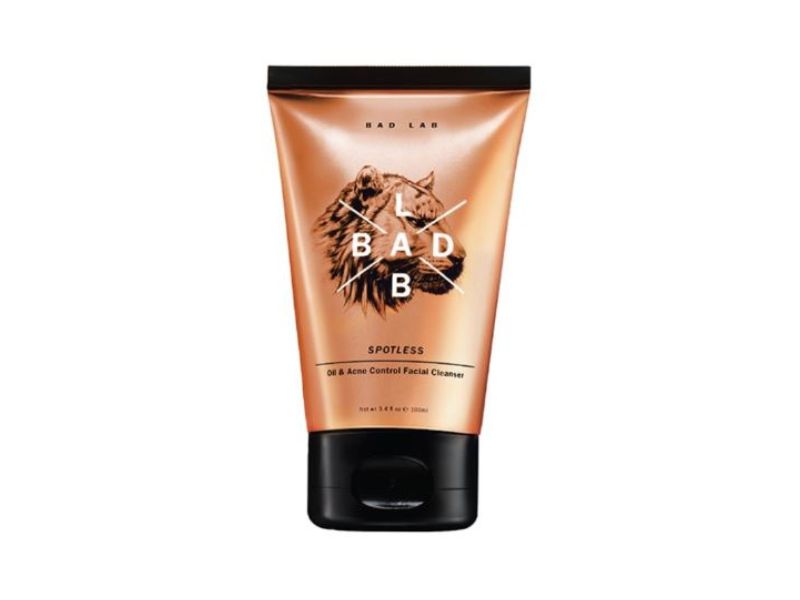 Don't let a shiny complexion get you down with BadLab's best-selling face wash for men. It contains two oily skin heroes: Dragon's Blood (red resin extract, in more common terms), which protects and rejuvenates the skin, and Sebustop, which keeps acne, inflammation, and large pores at bay.
5. andSons 3% Niacinamide Gentle Cleanser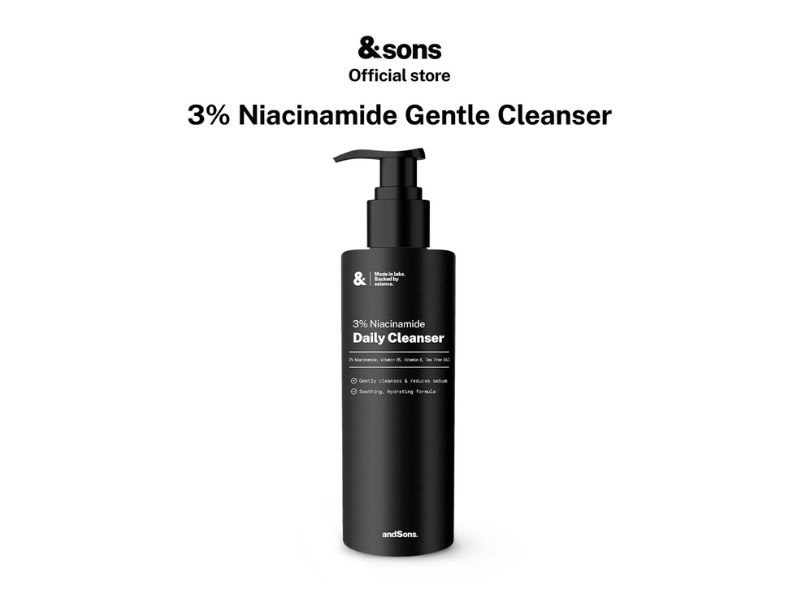 Gel cleansers are great for oily skin, and this one by andSons cleans out your pores without stripping the skin. That's a key point for lads with acne concerns because the last thing you want is your skin going into sebum production overdrive. For good measure, 3% niacinamide helps minimise enlarged pores, even out skin tone, and reduce sebum.
6. Garnier TurboLight Oil Control Cooling Foam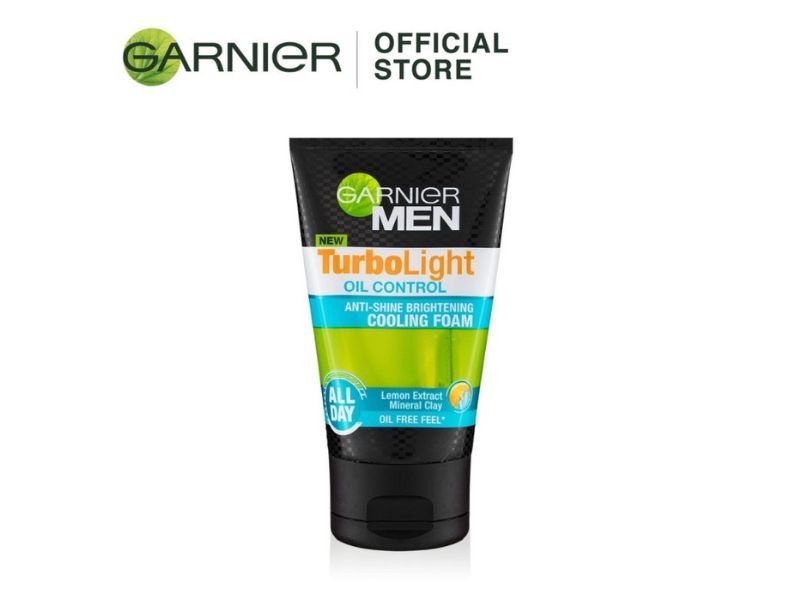 For an affordable option, try the best-selling Garnier TurboLight Oil Control face wash for men. Thanks to the mighty combination of lemon extract, menthol, and mineral clay, the foamy formula removes excess oil and grease easily, with brightening and cooling effects to boot.
Best Face Wash

In Malaysia

For Men

With Combination Skin
If you're neither here nor there.
7. CLINIQUE For Men Face Wash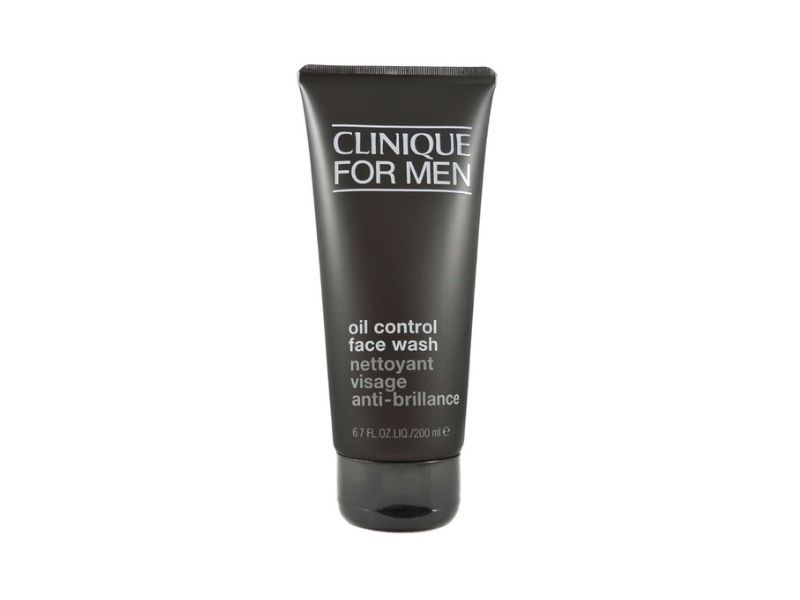 This Clinique face wash for men is a gentle but thorough cleanser that combats excess sebum, leaving the skin feeling fresh, comfortable, and neither tight nor dry. Massage all over damp skin to remove dirt and oil, and leave on briefly to soften the beard before shaving.
8. L'Oreal Men Expert Hydra Power Duo Foam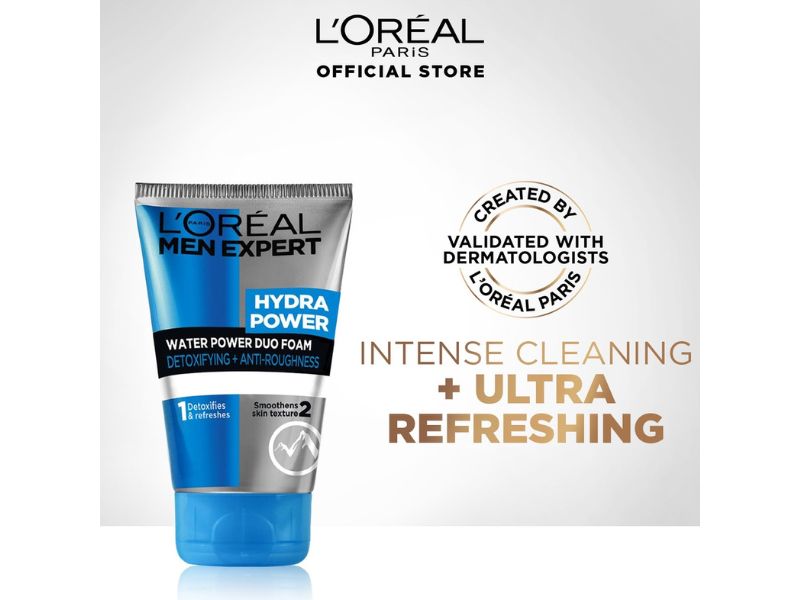 If you've never tried a double-textured soap, now's the best time to give L'Oréal's multipurpose face wash for men a go. On one hand, it offers instant hydration to smoothen rough and flakey spots, and on the other, it provides purifying properties to remove dirt and excess oil.
9. Origins Checks And Balances Frothy Face Wash
Origins' Frothy Face Wash carefully balances between oily and dry skin needs, without one overpowering the other. Broad leaf kelp extract keeps excess oil production in check while wheat protein balances dry zones. Every wash also comes with a refreshing botanical scent that will add pleasure to the process.
Best Face Wash

In Malaysia

For Men

With Sensitive Or Dry Skin
Easy does it.
10. Sukin Men Facial Cleanser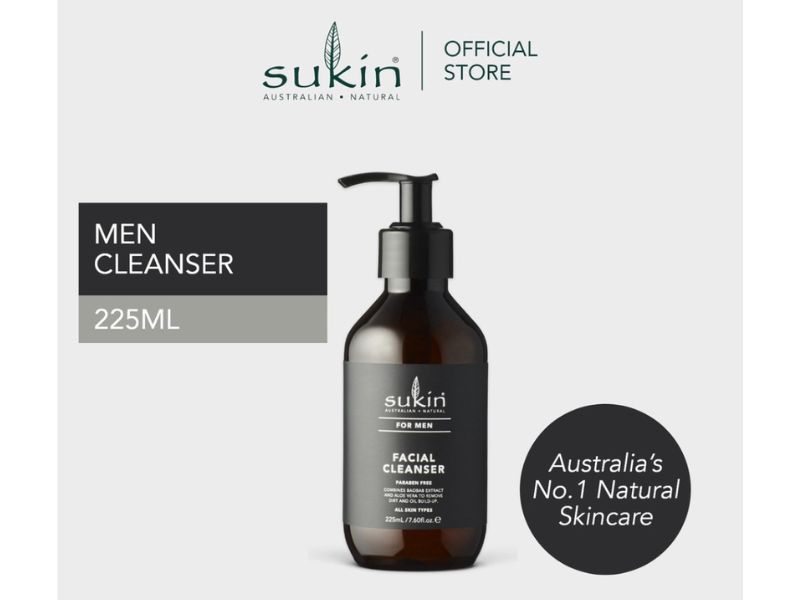 A sensitive skin MVP, the all-natural Sukin Men's Facial Cleanser is a lightly foaming gel that whisks away dirt and oil build-up on the skin with a mix of baobab extract and Tasmanian pepper. Skin remains hydrated with soothing aloe vera, and Sukin's inimitable blend of cinnamon and citrus oils is guaranteed to refresh the senses.
11. MUJI Sensitive Skin Series Face Soap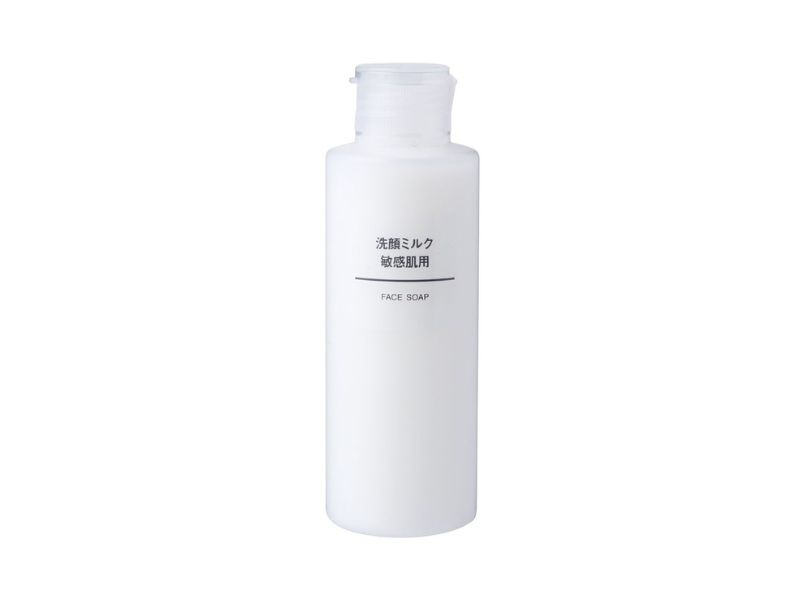 With a relatively short ingredient list, MUJI's hypoallergenic face wash reflects the brand's ethos for minimalism. It cleanses and keeps delicate skin calm with spring water from Kamaishi, grapefruit seed extract, and purslane extract. It's also free of common irritants like ethanol, fragrance, paraben, and mineral oils, firmly placing it among the best face wash options for men with ultra-sensitive skin.
12. COSRX Low pH Good Morning Gel Cleanser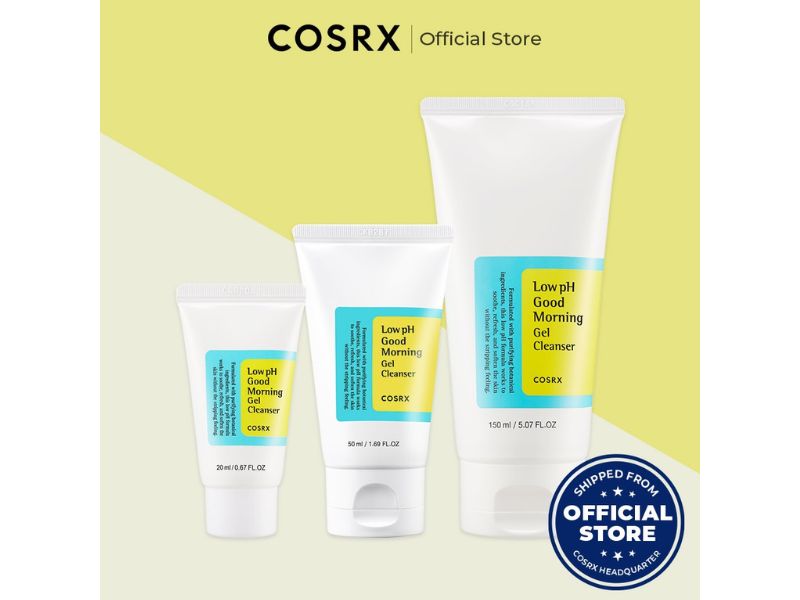 COSRX's Good Morning cleanser is said to be one of the best face washes for men with sensitive skin. It doesn't foam up a bunch, but it does a fine job ridding your skin of gunk and excess sebum without irritating or drying it out. It also contains BHA to gently exfoliate the skin and tea tree oil to soothe inflamed spots.
Lather Up And Wash Away The Day's Impurities With The

Best Face Wash For Men

In Malaysia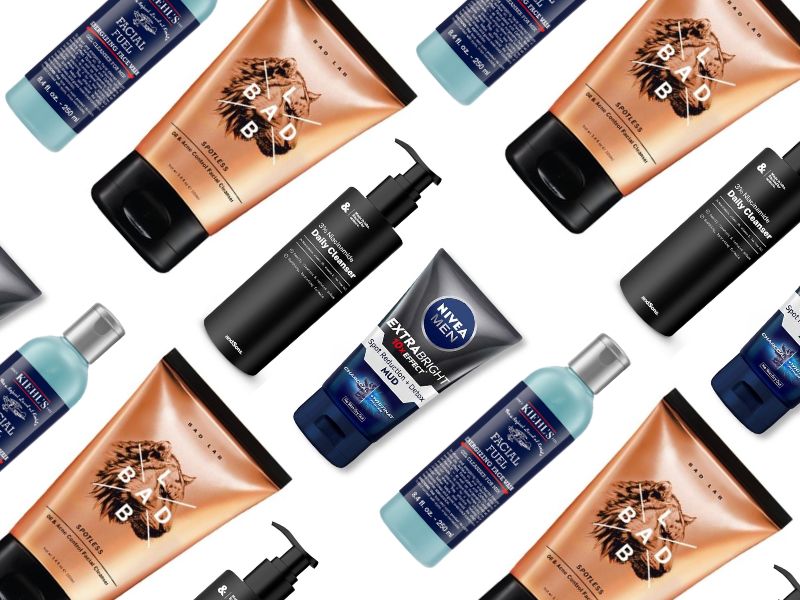 When it comes to choosing the best face wash for men, the options can be overwhelming. But knowing your skin type will make narrowing down your choices that much easier. After all, washing your face is more than just removing dirt and oil. It's also an important skin care step to address your skin's unique concerns and needs.
Besides the skin types above, there are specific cleansers that can help improve hyperpigmentation or dull skin. The Garnier Power White Foam, Nivea Men Extra Bright Mud Foam, and GATSBY Bright White Cooling Face Wash are some of Malaysia's popular picks.
Speaking of types, how well do you know your own body? Learn about the five men's body types, so you can shop for outfits that flatter you most. Want more deals and vouchers on the best face wash for men? Find them all at the Shopee Health And Beauty Hub!