Zombies, undead, infected—call them what you will, zombies have been a part of the pop culture zeitgeist since they first appeared in motion pictures in the late 1960s. The latest depiction of these vicious non-humans comes from the TV series The Last Of Us, which has garnered a lot of buzz for its adaptation of the highly-acclaimed video game namesake. Watching this show (and other recent ones like All Of Us Are Dead and Army of the Dead) may have whet your appetite to blow some zombie brains yourself. Lucky for you, games about zombies are abundant, and we have rounded up some of the best zombie games you can play today.
Sink Your Teeth Into These Thrilling

Games About Zombies

  
Zombie games are all about outrunning, outmanoeuvring, and outsmarting the undead armies.
1.   The Last Of Us Series
(Consists of The Last Of Us, The Last Of Us: Left Behind, and The Last Of Us Part II)
An absolute no-brainer (excuse us) for those who have never played this series. The Last Of Us combines phenomenal graphics and highly-polished gameplay mechanics to deliver a zombie survival game unlike anything you played before. But at the heart of it all lies a gripping human tale about loss, revenge, and forgiveness. These games are brutal, unflinching, and will punch you in the gut multiple times.
2.   Resident Evil Remake Series
(Consists of Resident Evil 2 Remake, Resident Evil 3 Remake, and Resident Evil 4 Remake)
The granddaddy of zombie survival games. No doubt most of you would have already known all about Resident Evil, and you certainly don't need us to nudge you into playing them. But if you haven't been keeping tabs, Capcom has released modern remakes of the classic Resident Evil 2 and Resident Evil 3 in recent years. And with the recent release of Resident Evil 4 Remake, it is high time for both fans and new-to-the-series players to rediscover some of the best zombie games of all time in a shiny coat of paint. 
3.   Dying Light Series
(Consists of Dying Light and Dying Light 2 Stay Human)
Free from the shackles of linear gameplay that typifies most games about zombies, an open-world game about zombies offers players the closest feel to surviving a large-scale zombie invasion day by day just like in the movies. Check out the Dying Light series for one of the best open-world zombie games. With the freedom to explore every nook and corner of a post-apocalyptic city and the ability to parkour your way around, the games offer players a fresh experience and a unique thrill.
4.   The Walking Dead: The Telltale Definitive Series
The Last Of Us series isn't the only zombie game with an A-plus narrative. For more gut-wrenching tales set amidst a zombie apocalypse, do yourself a favour and play The Walking Dead series. Popping zombie heads off takes a backseat as the games are more interested in shining the light on the human survivors. With branching storylines and moral dilemmas that force players to make some very tough decisions—such as choosing who gets to live and who dies—these games will stay with you long after the credits have rolled.
5.   World War Z
On the flip side, if you crave some mindless fun mowing down wave after wave of zombie hordes without much plot distraction, there are few better games about zombies for that than World War Z. Set in the same universe as the 2013 film with the same title, you can play online with up to three players (or go solo) to bust some zombie ass. What sets this game apart from other zombie games is that up to 1,000 zombies can appear simultaneously on-screen. And yes, they run.
6.    Days Gone
Days Gone is a triple-A, narrative-driven action-adventure game about zombies set in an open world in which a zombie outbreak has decimated much of humanity. As the biker bounty-hunter protagonist, you will travel across the barren land with your trusty motorcycle and undertake missions to progress through the story. The game's standout feature is its horde sequences in which large number of AI-controlled zombies move and attack unpredictably. No two horde sequences play the same, which makes every enemy encounter a tense and terrifying ordeal.
7.   Back 4 Blood
Left 4 Dead—and its sequel—are one of the best zombie games of yesteryears with mass appeal thanks to its addictive co-op system. If you want a similar gameplay experience but with modern updated graphics, be sure to check out its 2021 spiritual successor, Back 4 Blood. Like the original, you can play with up to seven friends in a player-versus-player mode where half of them play as the undead.
8.   Project Zomboid
If realistic zombie survival games are what you're after, Project Zomboid is a definite must-try. In this open-ended zombie-infested sandbox, you do your best to survive each day as it comes. This involves looting houses, scavenging food and resources, building defences, and crafting weapons. Besides the undead, your character must also deal with hunger, thirst, illness, boredom, loneliness, and depression. There are also online and local co-op multiplayer modes available for you to play together with your fellow hardcore survivalist friends.
Available on: PC
9.   Dead Rising Series
(Consists of Dead Rising, Dead Rising 2, Dead Rising 3, and Dead Rising 4)
Zombie apocalypses are no laughing matter, but that doesn't mean they must be bleak and deadly serious all the time. Enter the Dead Rising series, a light-hearted take on the zombie survival game franchise with no shortage of humour. Play as the one-man-army protagonist as you bash through zombie waves with anything you can put your hands on. We mean literally anything. Plus, you can combine (read: duct tape) weapons together to devastating (and hilarious) effect.
Have A Bloody Good Time With These

Games About Zombie

Apocalypses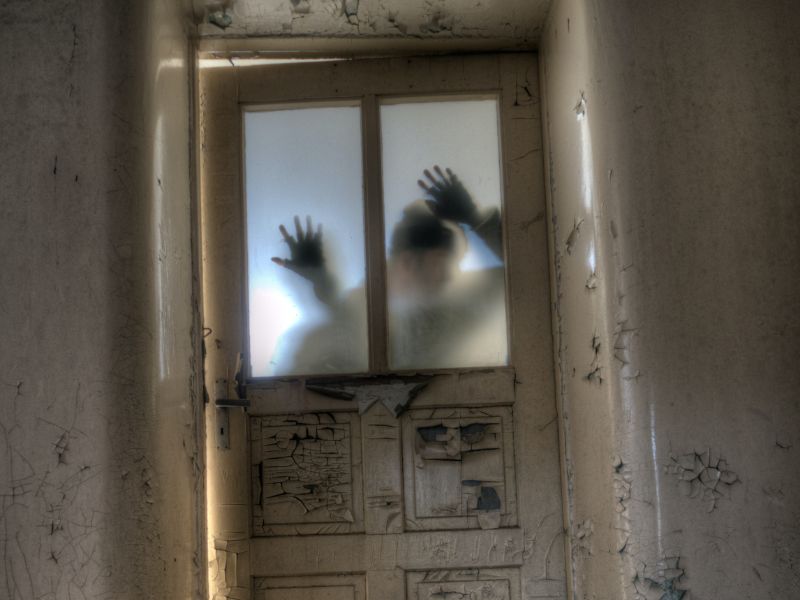 Zombie games are much like the undead—they just keep coming back for more! From shooting them in the head to outsmarting their undead brains, these games have thrilled players for years. Whether you're a seasoned gamer or just starting out, there's always a new game about zombies waiting to be played. So grab your weapons, stock up on supplies, and get ready to fight your way through the apocalypse—because when it comes to zombie games, the fun never dies!
Besides zombie games, how about checking out these multiplayer horror games for more mayhem with friends?