Sweating is the worst, and in a country like ours, it's virtually impossible not to. Now, sweat gets most of the bad rep, but on its own, it's completely odourless. It's when sweat commingles with the naturally occurring bacteria on your skin that the foul stench we now know as body odour, or B.O. for short, occurs. Science lesson aside, no guy wants to go through the day worrying if he's emitting B.O. or awkwardly lifting his arms so his pit stains won't show. That's why finding a deodorant that suits you and your body chemistry is key. Below, we've factored in all the application formats of a deodorant—stick, roll-on, spray, and cream—and came up with a roster of the best deodorants for men in Malaysia.
What's The

Best Deodorant For Men

In

Malaysia

?
 One of these will resonate with your specific needs.
1.

Best

Classic Stick

Deodorant For Men

: Old Spice Original Deodorant Stick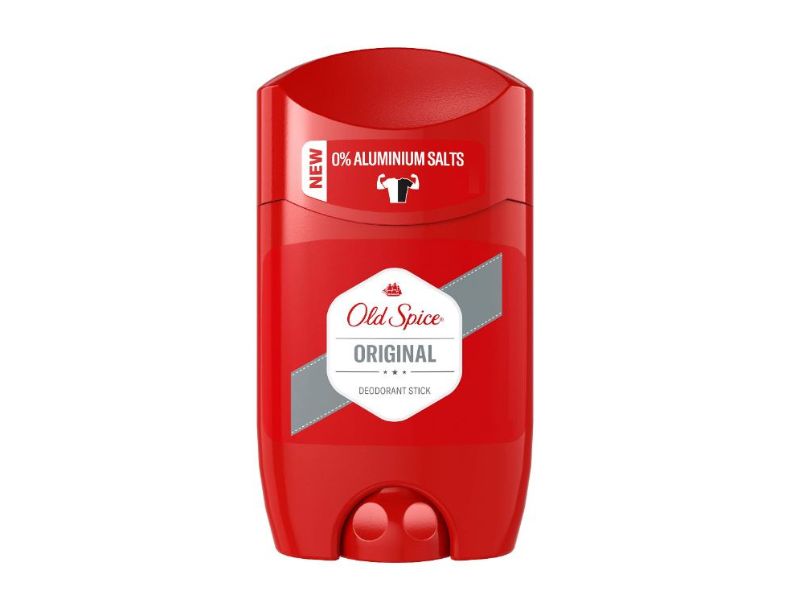 Key ingredients: Synthetic blend, no aluminium
Scent: Citrus and clove
If you're looking for a classic, ultra-manly deodorant, let Old Spice be your go-to. This American drugstore staple contains zero aluminium salts, which means any sort of pit stains—yellow or chalky ones—on your favourite shirt will be a thing of the past. And with tough-as-nails odour protection, you'll be safeguarded from the burliest stank for up to 24 hours.
2.

Best

Natural Stick

Deodorant For Men

: Native Deodorant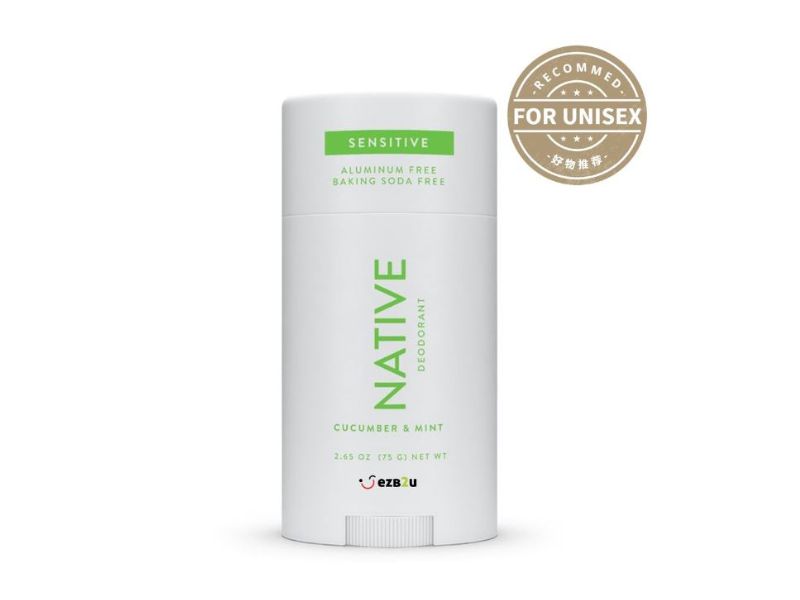 Key ingredients: Coconut oil, probiotics, baking soda, tapioca starch, shea butter
Scent: Fruity and unisex, with unscented options
Native's natural stick deodorant is a shoe-in for the lad who doesn't want to risk sensitivities. Its skin-friendly formula replaces aluminium and other allergy-inducing ingredients with natural alternatives like coconut oil, probiotics, baking soda, and tapioca starch, which help neutralise odour-causing bacteria and keep the underarm oh-so-dry.
3.

Best

Non-Staining Roll-On

Deodorant For Men

: Nivea Black & White Invisible Roll-On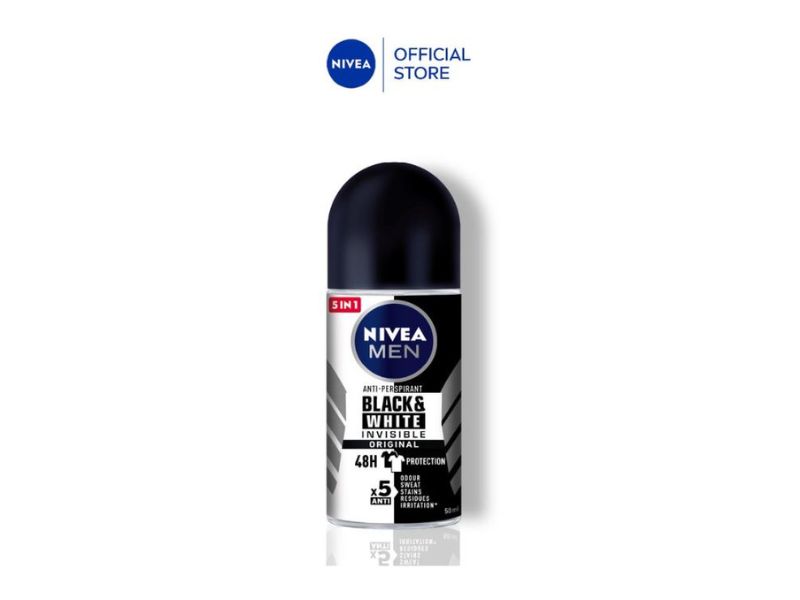 Key ingredients: Synthetic blend, with aluminium
Scent: Masculine
A deodorant and antiperspirant hybrid, the Nivea Men Black & White Invisible Roll-On is one of the best non-staining deodorants for men in Malaysia. Free of alcohol, colourants, and preservatives, it's made to be 'invisible' without leaving behind yellow stains on light-coloured clothes or white, chalky marks on dark clothes. So you'll save yourself the trouble of scrubbing and any unpleasant whiffs for up to 48 hours.
4.

Best

Budget Roll-On

Deodorant For Men

: Nixoderm Roll-On Deodorant For Men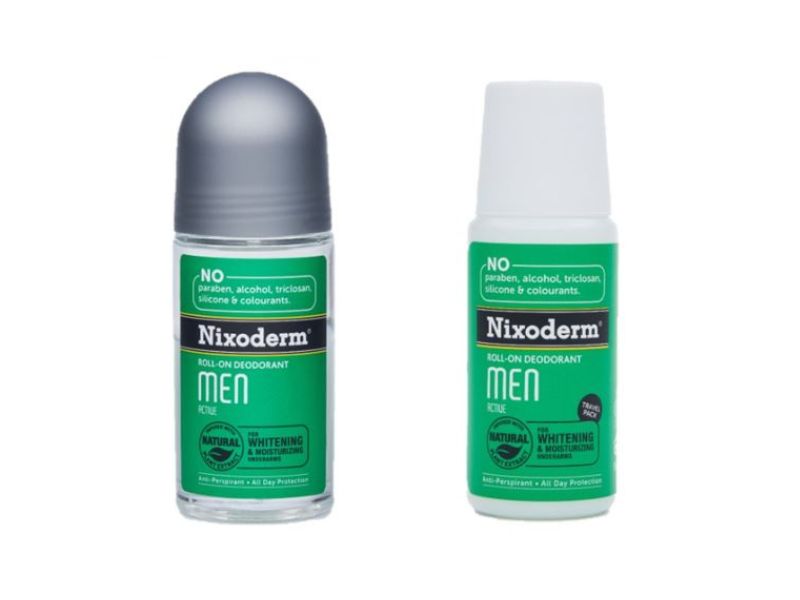 Key ingredients: Synthetic blend, with aluminium
Scent: Midnight Man
With upwards of 5,000 boxes sold, Nixoderm's roll-on speaks for itself. Even through the busiest of rush hours, the non-sticky, alcohol-free formula provides long-lasting odour control and slows down perspiration. Plus, an infusion of skin-lightening turnip extract works to reverse underarm discolouration, whether it's due to genetics, shaving, or not enough exfoliation.
5.

Best

Sports Spray

Deodorant For Men

: Dove Men+Care Clean Extra Fresh Deodorant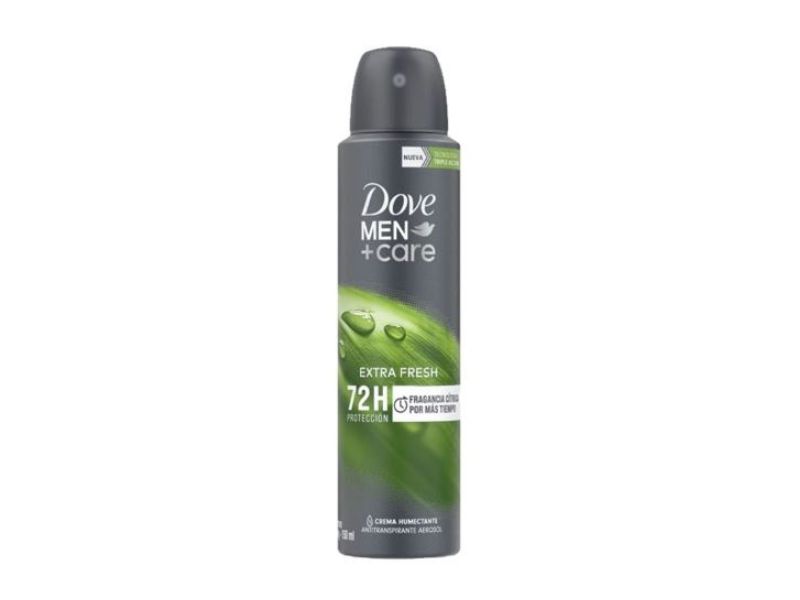 Key ingredients: Synthetic blend, with aluminium
Scent: Bergamot, lavender, and sandalwood
Dove's best-selling spray deodorant for men provides the tough protection Malaysian men need to rough it out in sports. You'll want one in your gym bag at all times because the aluminium formula holds up against the serious smells and swampiness that often come with sports. It lasts well into the next day too, if needed, and has moisturising effects to keep the underarm skin healthy and comfortable.
6.

Best

Budget Spray

Deodorant For Men

: GATSBY Deodorant Perfume Spray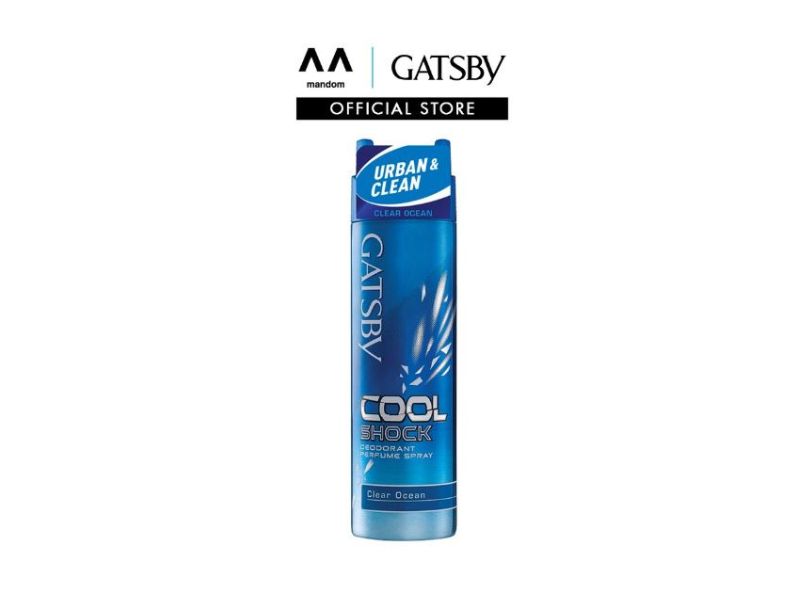 Key ingredients: Synthetic blend, without aluminium
Scent: Fresh and sporty
This best-selling spray deodorant for men is a popular one in Malaysia for several reasons. It isn't too pricey, smells fresh, and dissipates into a cooling tingle after each spray. It excels performance wise too, thanks to the double antibacterial agents that work hard to combat bad odours.
7.

Best

Cream

Deodorant For Men

: Kiehl's Superbly Efficient Antiperspirant & Deodorant Cream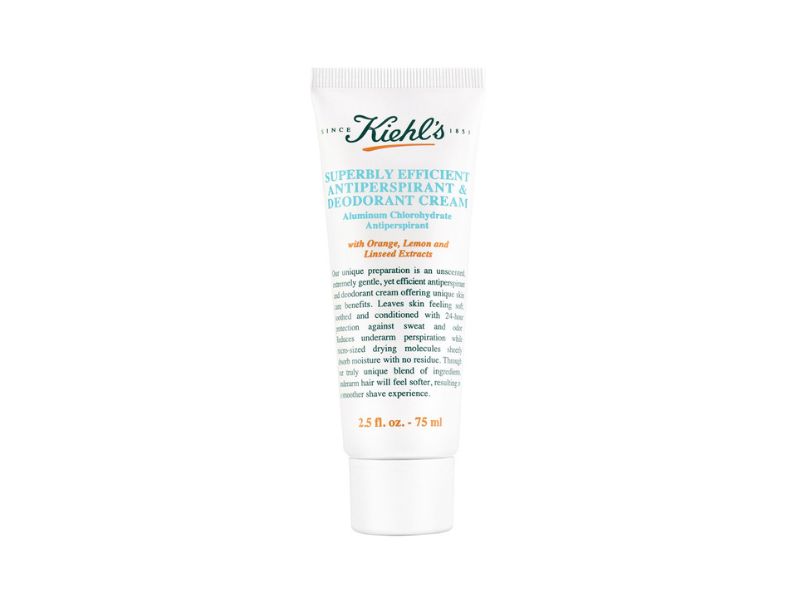 Key ingredients: Propylene glycol, aluminium chlorohydrate, witch hazel
Scent: Unscented
Some folks prefer a finger-applied cream, especially on trimmed or shaved underarms. And Kiehl's deodorant-cum-antiperspirant cream delivers results with its gentle yet efficient formula. The odour- and moisture-mitigating ingredient here is propylene glycol, while aluminium salts help suppress sweat for sustained dryness. The nourishing salve also contains witch hazel, which conditions and smoothes the skin, prepping it just right for a shave.
8. Best Natural Cream Antiperspirant For Men: Dr. Smells Anti-Odour Cream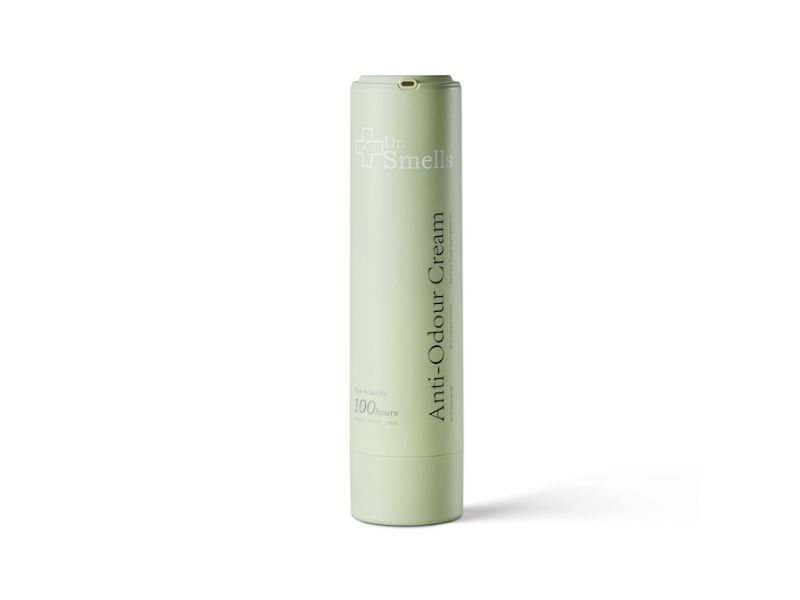 Key ingredients: Chrysanthellum indicum, Scutellaria baicalensis, Paeonia suffruticosa, Opuntia streptacantha, Houttuynia cordata, Portulaca oleracea, water
Scent: Unscented
This Malaysian-made deodorant cream is made exclusively with natural, plant-based ingredients that will purge your underarms of harsh chemicals. The non-sticky, extra-gentle formula neutralises odour on a cellular level, banishing underarm stench for up to four days at a time.
9. Best Roll-On Antiperspirant For Men: Perspirex Original Antiperspirant Roll-On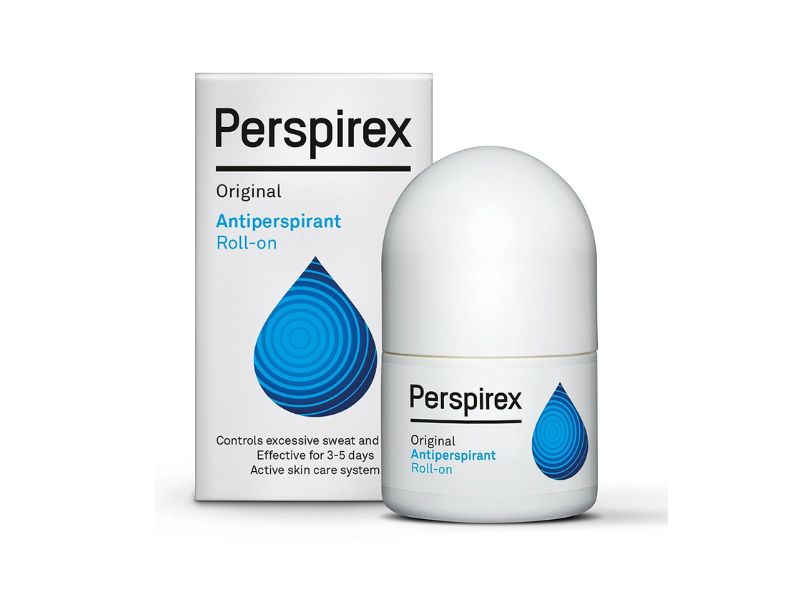 Key ingredients: Synthetic blend, with aluminium
Scent: Unscented
For men who sweat excessively or have hyperhidrosis, Perspirex has got your back. The roll-on has been clinically proven to bring life-changing relief, simply by applying it on clean skin before bed. Most people experience lasting protection against sweat and malodour the very next day. And by lasting, we mean up to five days and even through showers.
Don't Sweat It With These

Best Deodorants For Men

In

Malaysia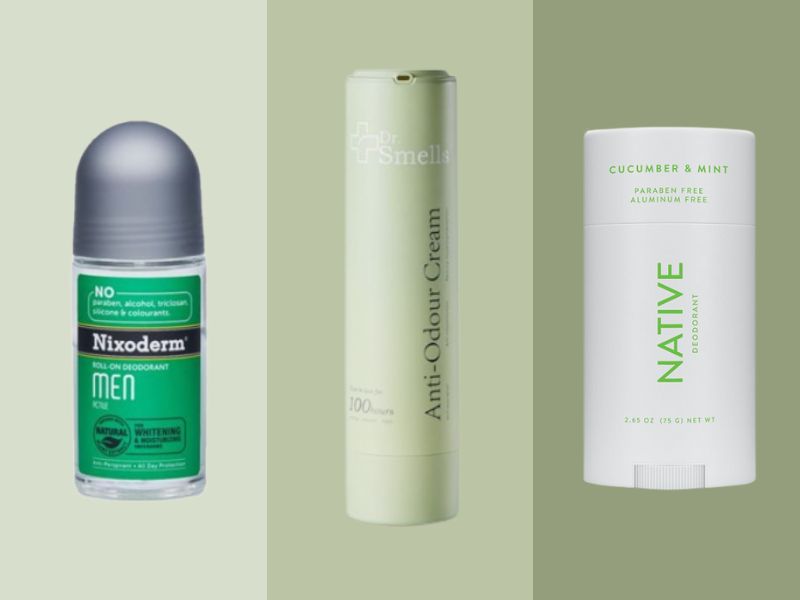 The best deodorants for men in Malaysia are tough on stink and sweat, but keeping B.O. under control begins even before you glide deodorant on. Make sure to start with clean and dry underarms (preferably washed with antibacterial soap) before putting on deodorant. And consider skipping tight-fitting shirts as they tend to trap odour-causing bacteria, sweat, and body oils. Instead, pick out loose-fitting cotton or linen clothes, which will allow your skin to breathe when it's warm out.
Beyond smelling good, skincare and grooming are just as important. Take the time to choose a face wash that suits your skin type and remember to groom your brows regularly to keep them neat and tidy. For unbeatable deals and discounts on men's personal care items, check out the Shopee Health And Beauty Hub.