Electric cars ain't cheap, let's get that out of the way. Until the day they are as ubiquitous as petrol-running cars on the road, electric cars will remain out of reach for most people. Well, at least in Malaysia. However, that will not stop those who dream of driving an electric car from pulling out all the stops to own one. And with the recent arrival of several new "affordable" models to our shores, that dream is not as elusive as before. If you are considering getting an EV as your next car upgrade and wondering what the options are in the local automotive market, read on to find out the cheapest electric car models available in Malaysia.
How Much Does An Electric Car Cost In Malaysia? 
As of early 2023, the cost of EV models available here ranges from around just below RM100,000 to RM700,000. The current cheapest electric car in Malaysia is the Neta V retails for RM99,800. As for the priciest model, you're probably looking at the Mercedes-Benz EQS, which carries a whopping RM698,888 price tag.
Here Are 6 Of The

Cheapest Electric Car Models In Malaysia
If you're ready to spend more than RM100,000 but will baulk at anything above RM200,000, these cheapest electric car models in Malaysia will surely appeal to you.
1.   Neta V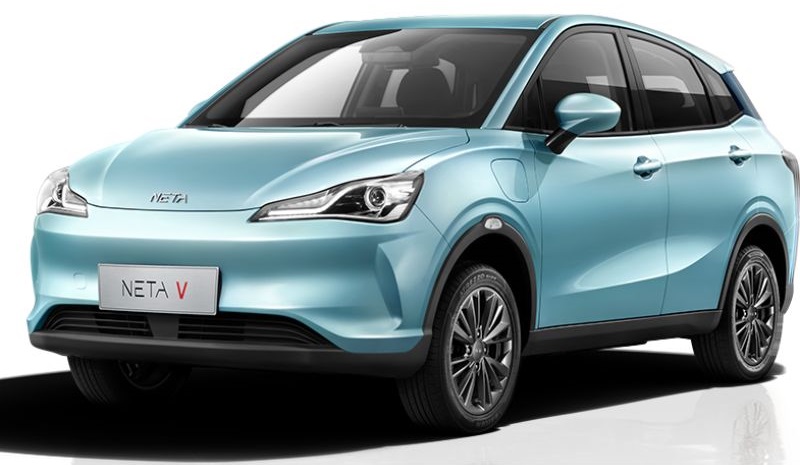 Chinese EV manufacturer Neta has made its official debut in our market with the Neta V, the first sub-RM100,000 electric car and currently the cheapest in Malaysia! For that price, you're looking at a fairly compact vehicle that is slightly larger than the Perodua Myvi.
Available only in a single variant, the Neta V comes with 16-inch alloys, light-sensing automatic headlights, electronic stability controller (ESC), HEPA N95 grade filter air conditioning, keyless entry and start, two airbags, and a reverse camera, among others. For entertainment, it is equipped with a 14.6-inch central control touchscreen that supports iPhone and Android phone projection, and a six-speaker sound system.
The Neta V has a rated 380km driving range and 120km/h top speed. It can be yours for RM99,800.
2.   Ora Good Cat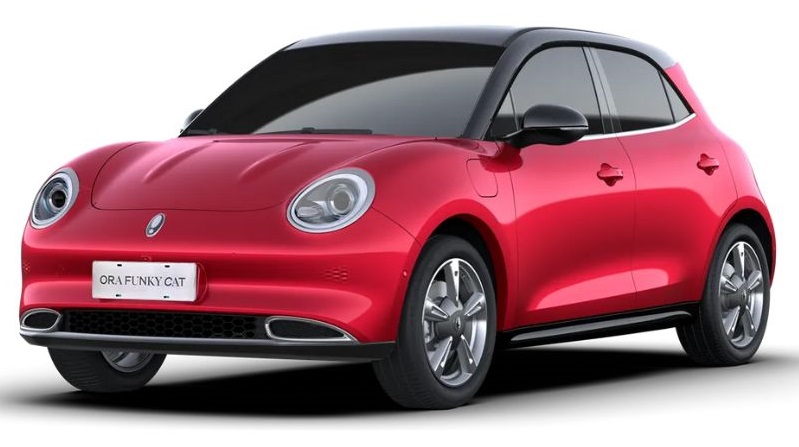 The Ora (Open, Reliable, and Alternative) brand is part of Great Wall Motors (GMW), a Chinese automobile manufacturer that is the eighth largest in China. Its fully electric hatchback, the Ora Good Cat, was launched in Malaysia in late November 2022. 
Also known as Haomao in China and Funky Cat in European markets, the Ora Good Cat has an undeniably cute-looking exterior that exudes a fun city car vibe. It arrived in Malaysia in two variants—the 400 Pro and 500 Ultra, with the numbers denoting the driving range in kilometres.
Priced approximately at RM139,800, the Ora Good Cat 400 Pro is presently the second cheapest electric car available in Malaysia. Meanwhile, the 500 Ultra model—which also comes with several extra features, including a bigger battery capacity, massage system on the driver seat, and welcome light effect on its LED headlamp—goes for RM169,800.  
Learn more about the ORA Good Cat here
3.   BYD Atto 3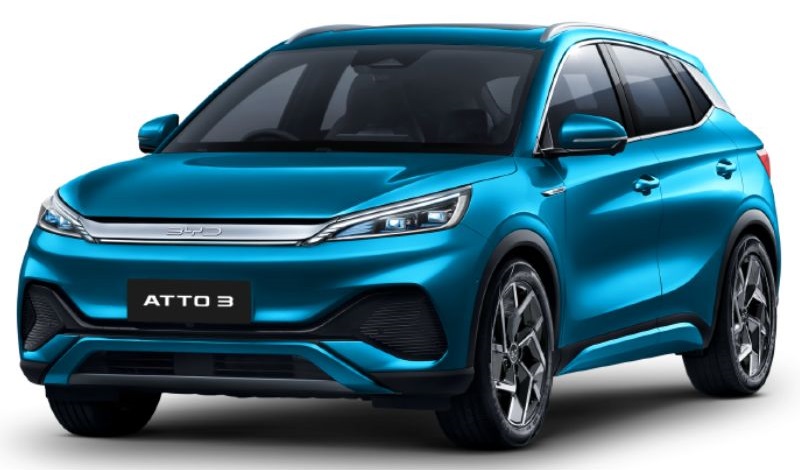 BYD—the acronym for Build Your Dreams—is another Chinese EV brand that landed in Malaysia at the tail-end of 2022. Its debut model here, the Atto 3, is a handsome-looking electric SUV with a highly-imaginative interior that features some wild design ideas.
Beneath its rugged exterior lies a rotatable 12.8-inch car display that supports voice assistance, Apple CarPlay, and Android Auto. The car is also equipped with robust safety features such as autonomous emergency braking, blind spot detection, and seven airbags.  
You can purchase the BYD Atto 3 in two range models—the standard range costing RM149,800 and the extended range slightly higher at RM167,800. The extended-range variant can travel further on a single charge and has a larger battery capacity. It also comes built-in with a Qi wireless charger pad to charge your smartphone conveniently. 
Learn more about BYD Atto 3 here 
4.   Hyundai Kona Electric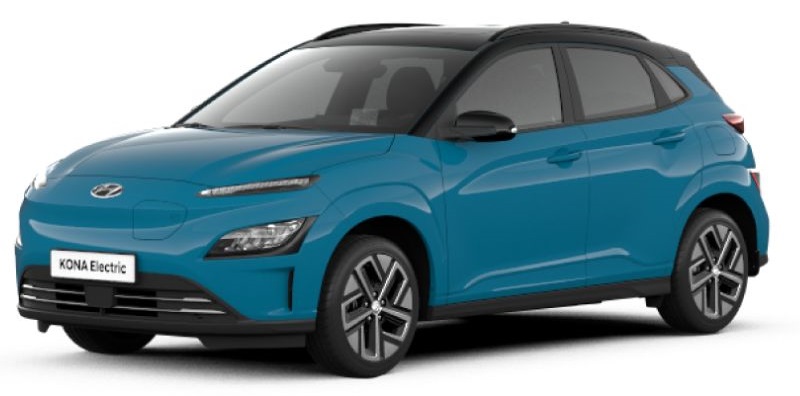 Before the Ora Good Cat takes the title for the cheapest electric car in Malaysia, Hyundai's Kona Electric is the most accessible EV here. This is probably the better option if you are a bit sceptical of the largely unheard-of Chinese brands.
The Kona Electric is not a new release as it has been in existence since 2018 before a facelifted version was brought into our local market in late 2021. It is based on the Hyundai Kona, the-then smallest crossover SUV in the Hyundai global line-up (before being replaced by the Hyundai Venue).
In Malaysia, the Kona Electric is available in three variants—base model Lite (39.2 kWh), Plus (39.2 kWh), and range-topping Max (64 kWh), with current prices set at RM156,538, RM176,838, and RM208,348 respectively.
Learn more about Hyundai Kona Electric here 
5.   Nissan Leaf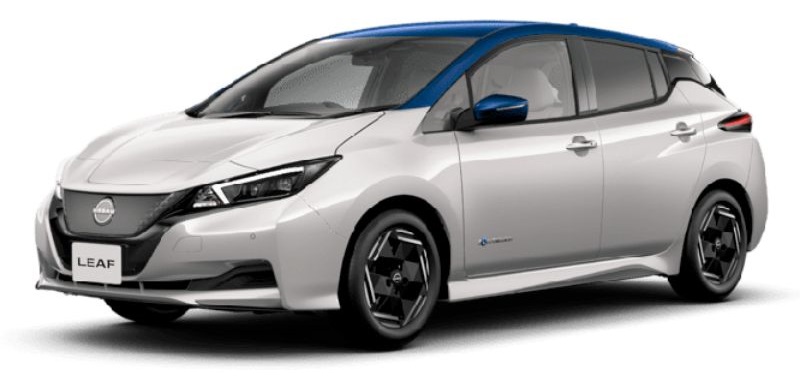 The Nissan Leaf is probably one of the longest-existing (and most popular) EVs on Malaysian roads. The second-generation Leaf has been available here since 2019, but it is still a worthy purchase today as it ticks all the boxes of a good-performing city car (albeit with an interior that might look a bit outdated for some).  
Among the highlight features of the Nissan Leaf is the Nissan Intelligent Mobility which comprises a suite of integrated technology designed to increase safety, comfort, and control while driving. It includes ePedal, which enables driving with one pedal by automatically applying the brake when the driver eases off on the accelerator.
If you don't fancy the latest and greatest, the Nissan Leaf makes for a viable choice as a reliable and practical EV to drive around town. You can get it at its current starting price of RM175,800.
Learn more about the Nissan Leaf here
6.   MINI Cooper SE 3 Door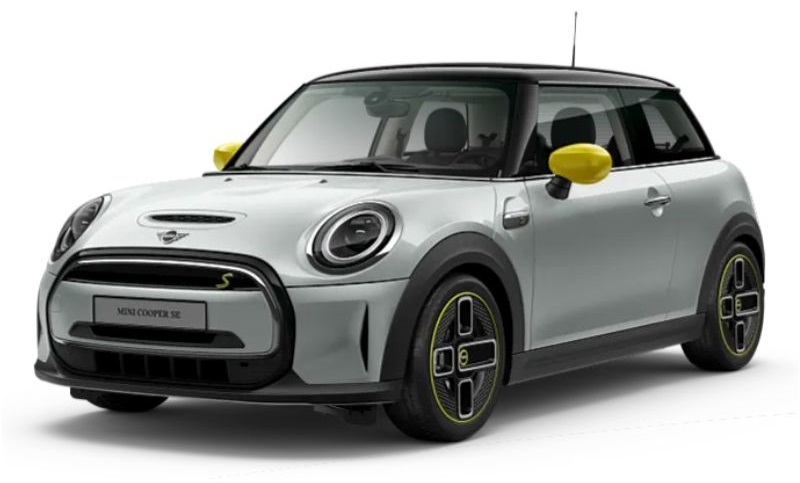 Ah, the iconic MINI Cooper. If you want to cruise the city in style, this car is sure to get plenty of stares whenever it goes. This time, you can drive an all-electric version of it!
The MINI Cooper SE received a facelift last year, which now sports revised adaptive LED headlights and a larger front grille. Meanwhile, the interior features a MINI Navigation System with Apple CarPlay support, a Qi wireless charger, and a 12-speaker Harman Kardon audio system. Safety features-wise, it has six airbags and new ISOFIX child seat anchors.
Previously launched at RM213,461, you can now get the MINI Cooper SE for a lot less at the recommended retail price of RM185,934, thanks to the import and excise duties exemption initiative by the Malaysian government.
Learn more about the MINI Cooper SE 3 Door here
You Still Have To Pay A Lot To Get The

Cheapest Electric Car Models In Malaysia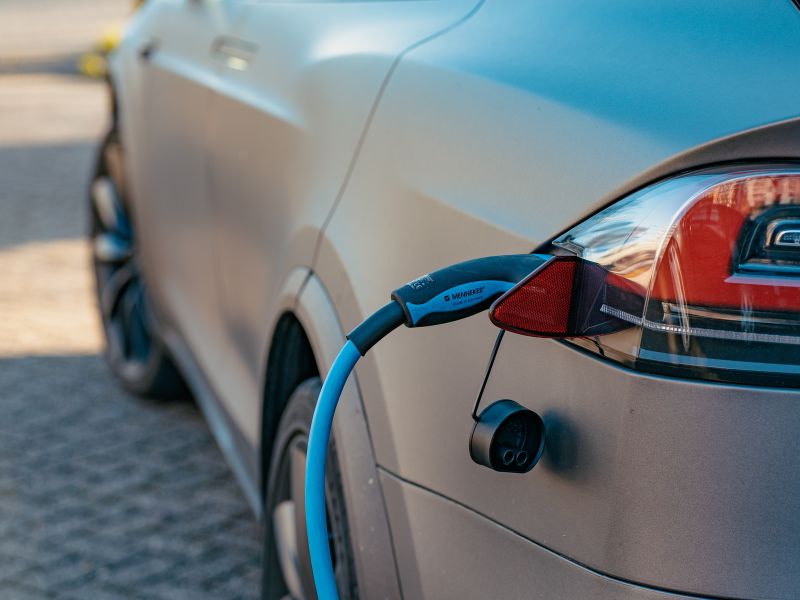 Will we see an electric car below the RM80,000-RM90,000 range? That day may come when our local car manufacturers start producing EVs, which might still be several years away. Until then, these are your best options if you're eyeing the cheapest electric car models in Malaysia to own today, if you have the moolah to spend!
Related: Here's Where You Can Charge An Electric Vehicle In Malaysia
Gentlemen, start your engine and vroom into Shopee Automall for everything you need to upkeep and upgrade your ride!