In the realm of men's hair grooming, the pomade seems to reign supreme. While wax and gel augur well for bedhead textures and ultra-sleek looks, the pomade gives you the best of both worlds. You'll get volume, shine, and hold, all while maintaining some flexibility for restyling throughout the day. These are essential qualities you'll want, especially if you prefer classic looks like the pompadour, slick-back, side part, or quiff. Ahead, we've corralled nine of the best men's pomades in Malaysia. They come in varying degrees of hold and shine, so you'll find one that matches your exact hair goals.
Which Type Of Pomade Is The Best?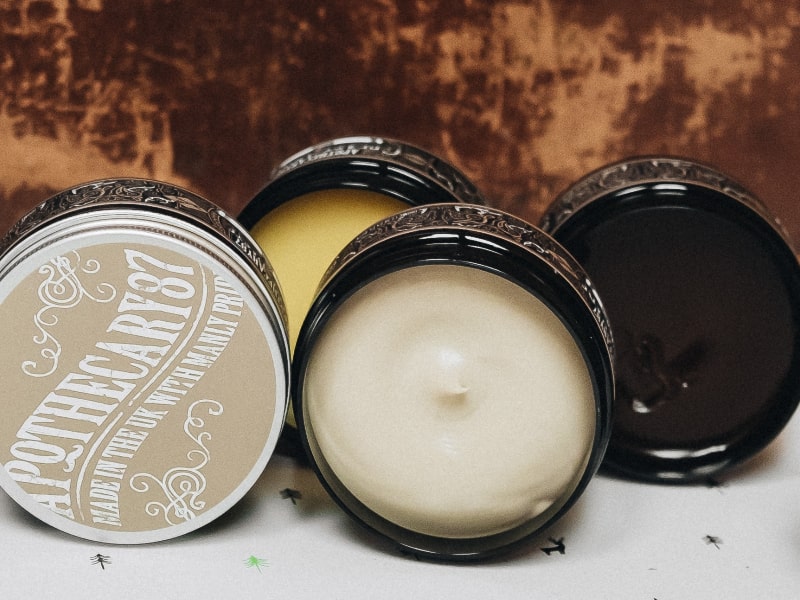 Pomades can be broken down into two categories: oil-based and water-based.
Oil-based pomades predominantly contain waxes, butters, and oils. And while these greasy ingredients might give your hair long-lasting shine and workability, they take several rounds of washes to remove, and sometimes even shampoo won't do the trick.
A modern-day equivalent of the classic oil-based pomade is the water-based pomade. With water as its primary ingredient, it washes out easily in the shower—major brownie point here. And like oil-based pomades, it also allows you to achieve similar looks, maintain a strong hold, and restyle your hair throughout the day.
Considering its ease of use and removal, the water-based pomade seems like a clear winner for the modern man.
Best

Water-Based

Pomades

For

Men's

Hair In

Malaysia
Perfect quiffs, pompadours, slick-backs, and comb-overs made easy.
1. Mentega Lagoon Water-Based Pomade
Hold: Strong
Shine: Low
Hair type: All
Homegrown and thoughtfully formulated, Mentega Lagoon Pomade provides phenomenal hold and endurance without caving into the Malaysian heat. And along with that, a mild shine and texturising ability that make it versatile enough to style anything from slicker to more natural looks. If you're someone who goes through pomades quickly, the larger-than-average 170g jar should go the distance.
A pomade is only as good as the haircut it holds up. So if you're in need of a trim, the fellas behind Mentega also serve a mean haircut at The Oven Cuttery in Damansara Utama.
2. Suavecito Pomade Firme Hold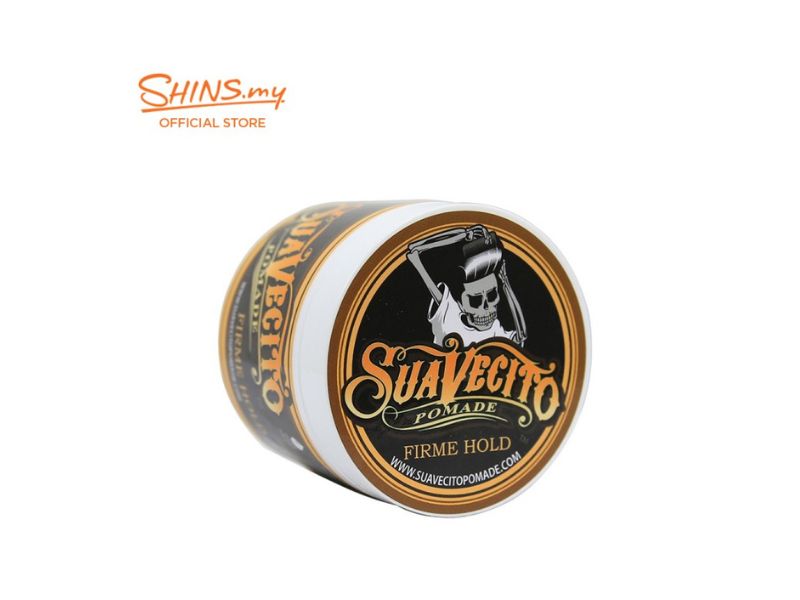 Hold: Strong
Shine: Medium
Hair type: Curly, thick, or stubborn
The Suavecito Firme Hold Pomade is for the gentlemen who like a high-shine, slicked back look à la Peaky Blinders. This best-selling pomade in Malaysia kicks it up a notch with its extra strength formula, great for taming manes that are curly, thick, or simply stubborn. It combs through without resistance and doesn't flake even if you slather on a little more product than usual.
3. Grafen Neat Water Pomade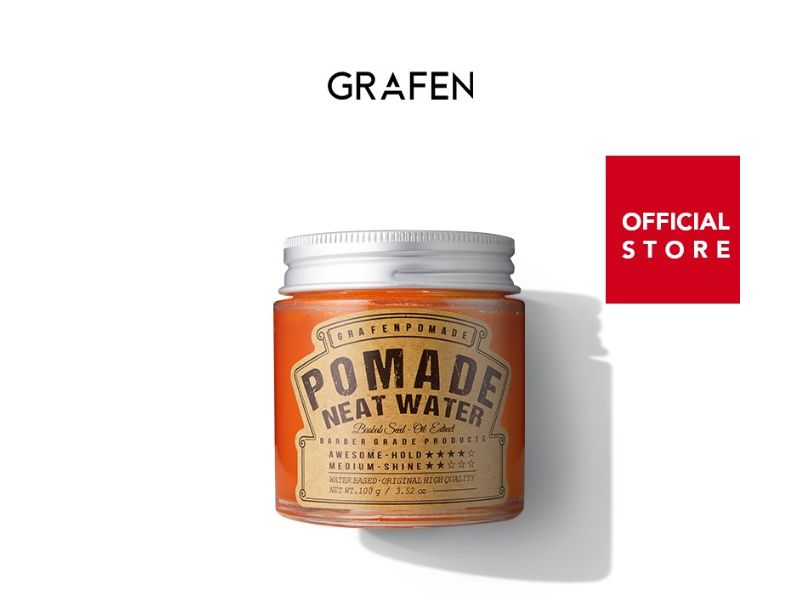 Hold: Strong
Shine: Medium
Hair type: Thin, dry, or damaged
For men with thinning, dry, or damaged hair, Grafen's citrus-scented slick is one of the best men's pomades in Malaysia that won't weigh your strands down. The light water-based formula gives hair the delicate gloss typical of a pomade, but it also has a fairly unyielding hold to keep your do firmly in place.
4. Hanz De Fuko Heavymade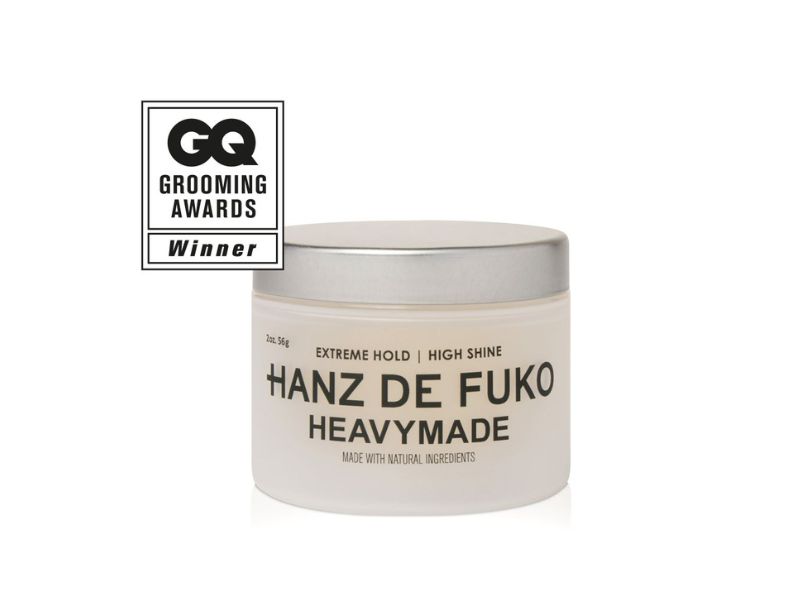 Hold: Very strong
Shine: High
Hair type: Dry
Water based? Check. Humidity resistance? Check. Hanz de Fuko's heavyweight formula banishes bad hair days, so you can manipulate your hair any way you please without the need for a mid-day restyle. It's also infused with a fortifying blend of botanical extracts that stimulate hair growth and improve scalp health. Because what's a good hairstyle without a healthy head of hair?
Related: Shedding Hair? Here Are 9 Ways To Prevent Hair Loss In Men & Women
5. Gatsby Styling Pomade Supreme Hold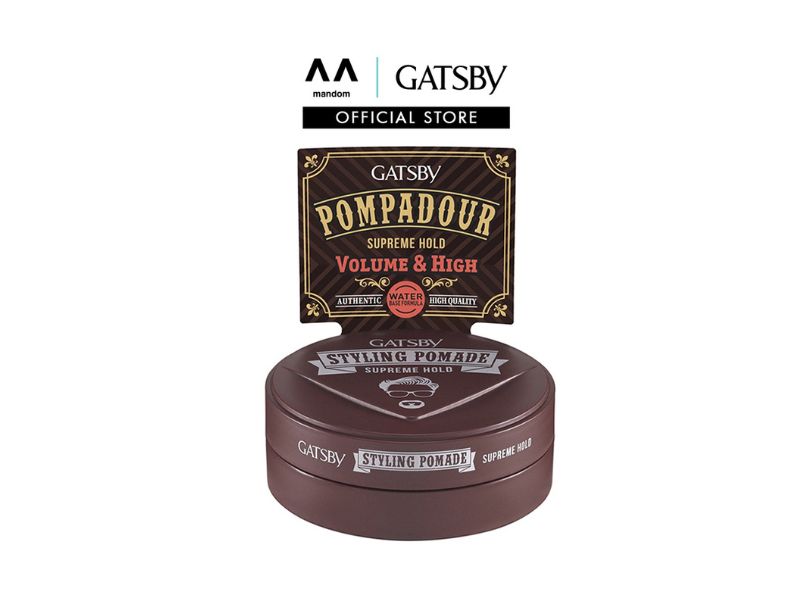 Hold: Strong
Shine: High
Hair type: Medium to thick
The best-selling Gatsby Supreme Hold Styling Pomade is the equivalent of Malaysia's favourite drugstore pomade. Great for sculpting voluminous styles like pompadours and quiffs, this water-based pomade lends a strong hold, gravity-defying volume, and high sheen to your lengths.
6. Layrite Deluxe Original Pomade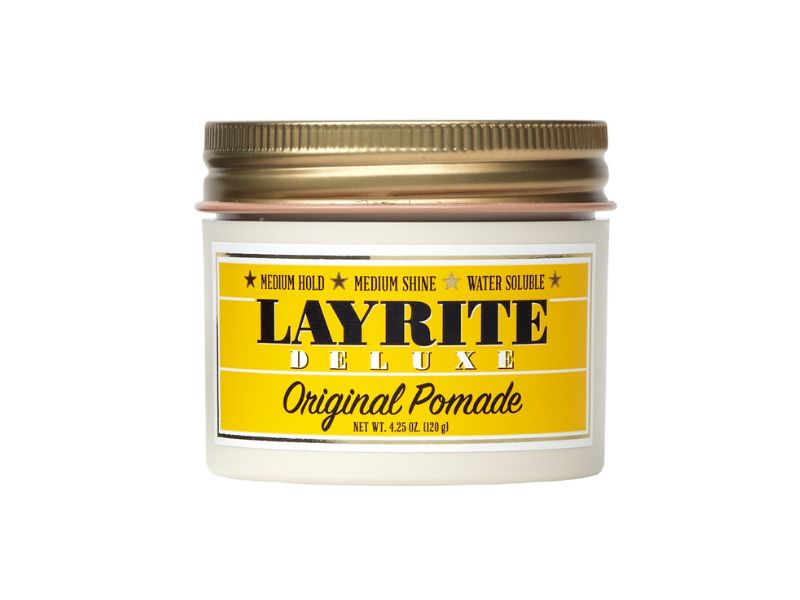 Hold: Medium
Shine: Medium
Hair type: Fine to medium
In hair product terms, the best way to describe the Layrite Original Pomade is that it 'holds like wax but washes out like gel'. Thanks to a combination of Kaolin clay and naturally derived waxes, it coats hair with just the right amount of grit so that classic put-together styles or messy wet looks stay put all day with a natural finish.
7. American Crew Classic Pomade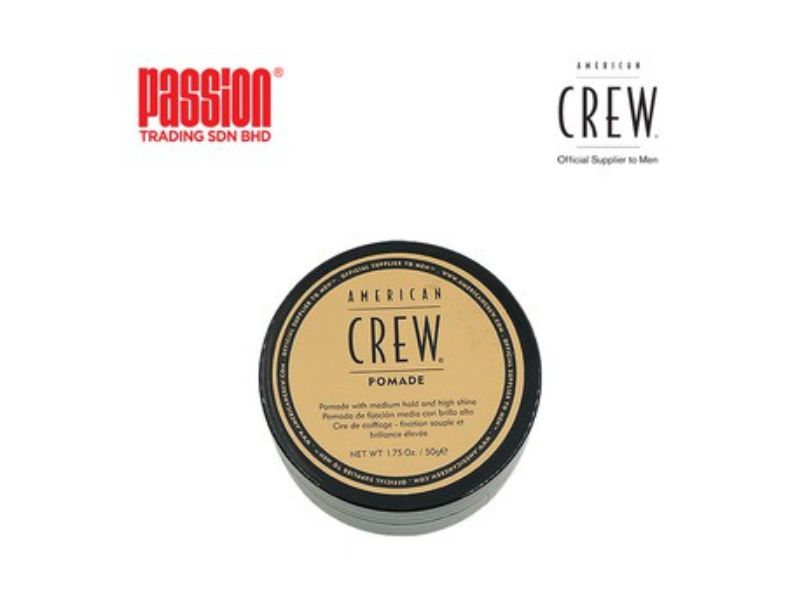 Hold: Medium
Shine: High
Hair type: Fine to medium
This classic grease by American Crew is one of the best men's pomades that won't let curly chaps down. The moisturising cream pomade subdues waves into frizz-free slick-backs and injects stick-straight hair with textured definition. Plus, it's loaded with conditioning ingredients, which help seal split ends and leave plenty of shine in its wake.
Related: 9 Types Of Curls & How To Identify Which You Belong To
8. Uppercut Deluxe Pomade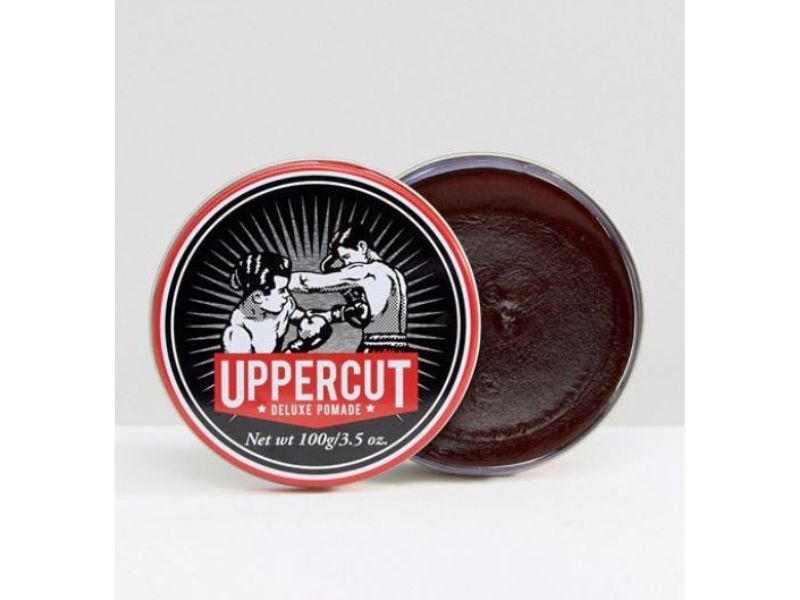 Hold: Strong
Shine: High
Hair type: Straight, wavy or curly, normal to thick hair types, short to medium
For blokes who like a classic look—we're talking high pompadour, side part, and slick-back—the Uppercut Deluxe Pomade is a do-it-all in the best possible way. It cooperates exceptionally well with a variety of hair lengths and types, and is grippy enough to control and define even the unruliest of strands.
9. The Hipster H20 Pomade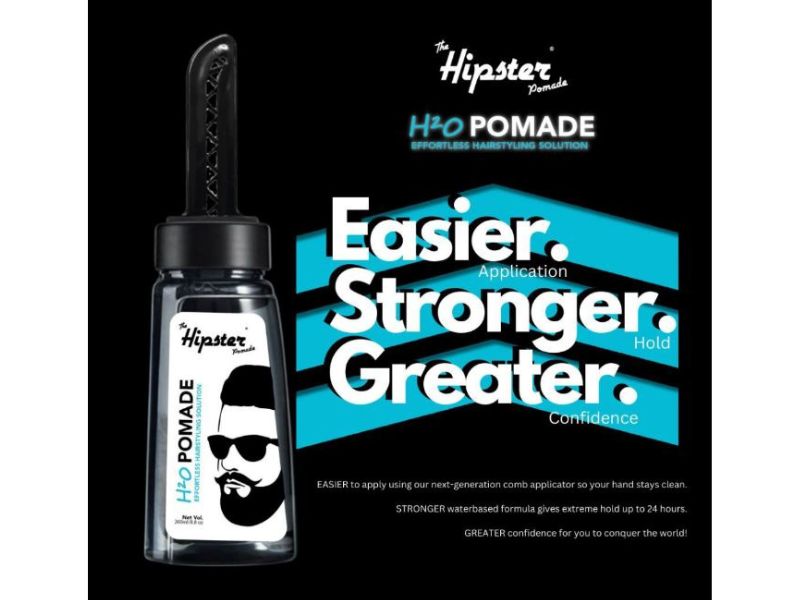 Hold: Very strong
Shine: High
Hair type: All
Whether you're in the car or in a rush to get yourself out the door, The Hipster H20 Pomade unscrews to reveal a comb applicator that makes hairstyling a breeze and mess-free. Best for men on the go, this super-strength Malaysian-made pomade ensures coiffures stay unshakeable for up to 24 hours.
Always Wash Off These

Best

Water-Based

Pomades

In

Malaysia

Before Going To Bed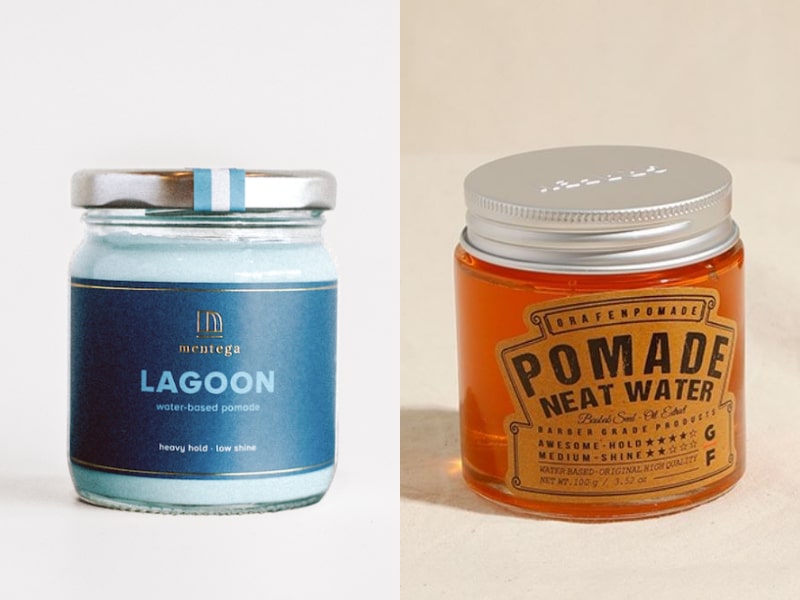 Most of these best pomades for men in Malaysia will wash out with just water, but rinsing it out with a round of shampoo will ensure no residue is left behind. For men with sensitive or acne-prone skin, it's an extra step worth taking to potentially avoid breakouts on the hairline and scalp. Besides, you'll have a fresh 'canvas' to start with the very next day, if you're not about that lived-in look.
New to grooming? Check out our guide to choosing a face wash that suits your skin type and the best men's deodorants that will mask unsavoury odours. For unbeatable deals and discounts on personal care items, head on over to the Shopee Health And Beauty Hub.
Cover photo courtesy of Mentega and Grafen Korea Official Store on Shopee.