What does the future of transportation look like 10 years from now? We may not be seeing flying cars zipping in the sky. But you can expect to see a lot more electric vehicles on the road, that's for sure. Electric vehicles have been making huge inroads in several countries. We have seen car companies like Tesla, Hyundai, and Kia getting into high gear producing such vehicles. Here, electric vehicles are still a relatively rare sight, but changes are afoot in the next few years. More and more electric vehicle charging stations are being set up in Malaysia as groundwork for a greener and cleaner future.
A Brief Look Into The State Of Electric Vehicles In Malaysia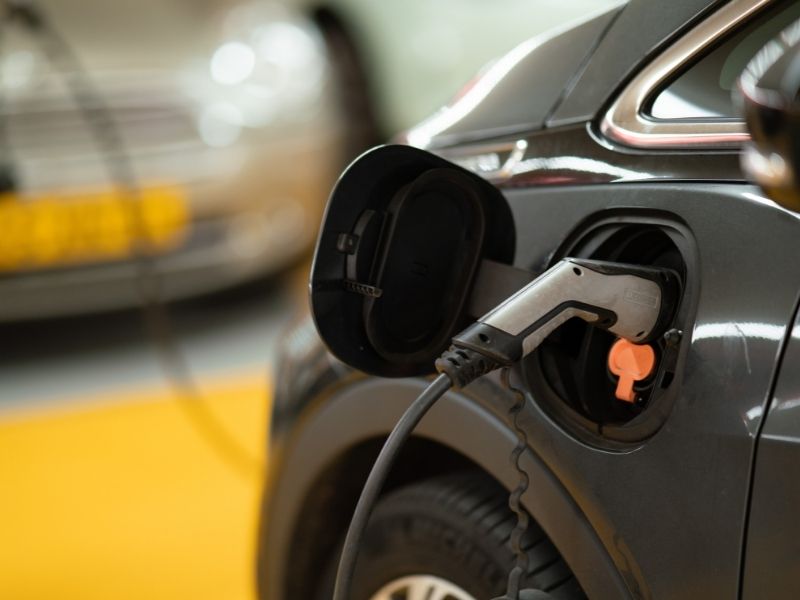 According to Malaysian Electric Owners Club president Datuk Shahrol Halmi as of April 2022, there are currently about 500 electric vehicles in the country. While that number may seem small, there is a surging interest for electric vehicles by potential buyers. 
It also bodes well with the Malaysian government's Budget 2022 announcement that electric vehicles will be exempted from import duty, excise duty, and sales tax, on top of a 100% road tax exemption benefit. Electric vehicle owners will also enjoy an income tax relief of up to RM2,500.
With less prohibitive costs and more electric vehicle models expected to enter the Malaysian market, the local EV industry is certainly cruising in the right direction in the years ahead.
How Many

Electric Vehicle Charging Stations

Are There In Malaysia?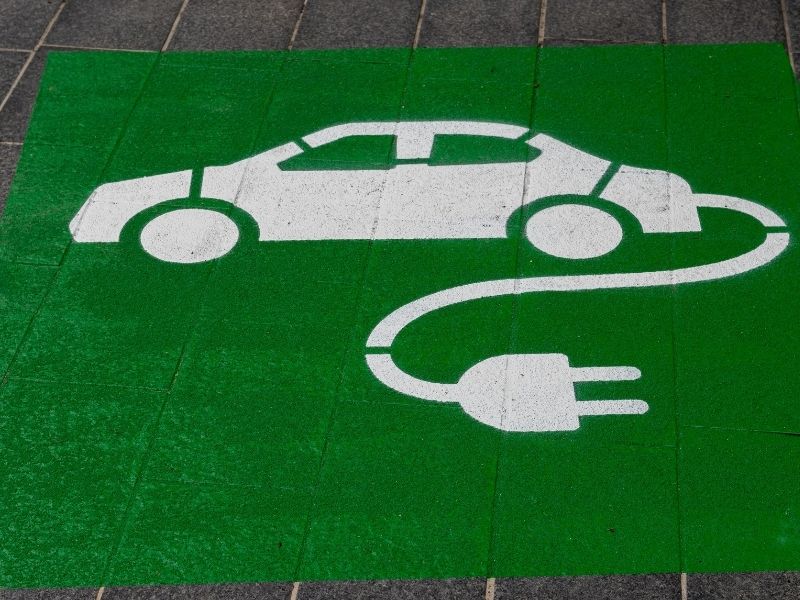 As of March 2022, there are an estimated 600 electric vehicle charging stations in the country, as made known by the Deputy Minister of International Trade and Industry Datuk Lim Ban Hong. EV owners, however, can look forward to enjoying wider access in the near future. The government has plans to set up 10,000 charging stations by 2025.  
Where Can You Find An

Electric Vehicle Charging Station

In Malaysia?
The future roadmap for the local EV industry does look promising indeed. But in the present, here's where you can charge up your car.
chargEV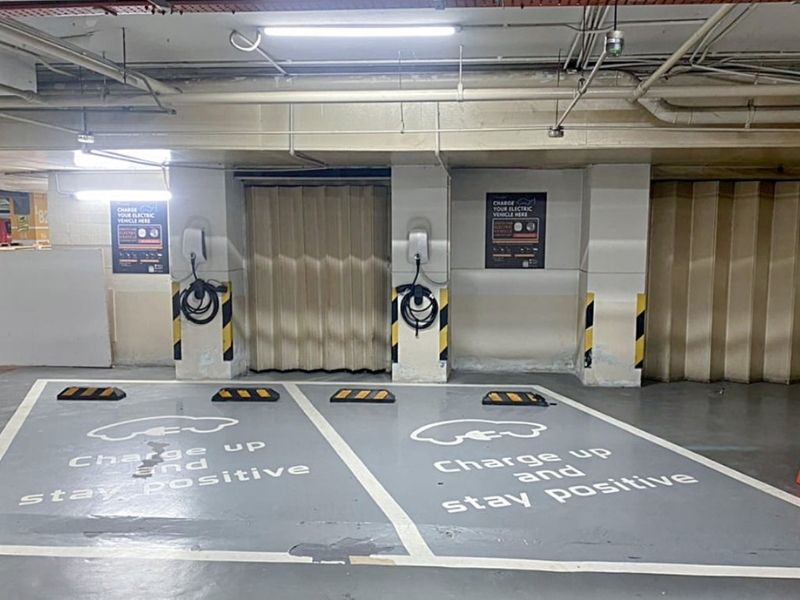 As the nation's largest public charging network operator, chargEV provides over 330 charging points nationwide in 236 locations in Malaysia. It is compatible with EV models from Tesla, Mercedes-Benz, Hyundai, Nissan, and Volvo.
To enjoy using its network of electric vehicle charging stations nationwide, EV owners can register for a chargEV Card annual membership at RM240. The charging points can be easily located on the chargeEV mobile app (available on iOS and Android phones) complete with turn-by-turn navigations.
You will find chargEV charging points in shopping malls, Petronas stations on highways, office parks, hotels, as well as KLIA and KLIA2.
Shell Recharge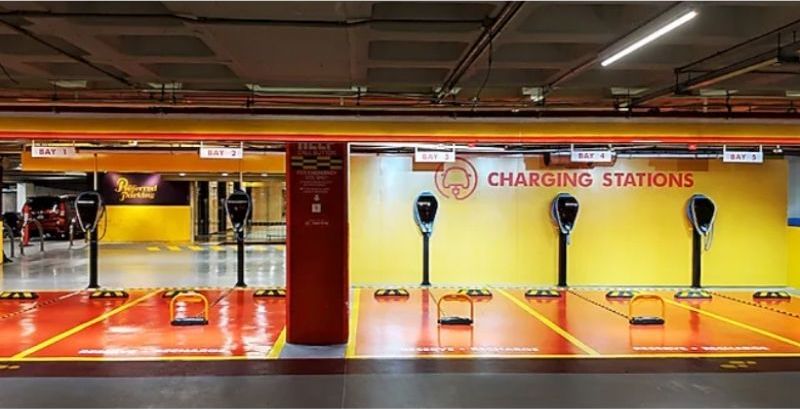 Shell collaborated with ParkEasy to introduce electric charging facilities in smart parking bays. They serve not only electric vehicles but also plug-in hybrid electric vehicles. You can reserve a parking spot to charge your EV in advance (up to an hour) via the ParkEasy mobile app (iOS, Android).
Shell Recharge is available at these locations—Lot 10, iOi City Mall, Sunway Pyramid Mall, Sunway Medical Centre, Sunway Velocity, Shell Mint Hotel, and 163 Retail Park Mont Kiara. The app links to Google Maps and Waze, so you can easily find your way to a parking bay.
In addition to that, Shell will also be implementing Southeast Asia's first cross-border 180kW high-performance charging (HPC) network in Malaysia. There are plans for 12 Shell Recharge HPC points in six stations along the North-South Expressway (NSE). So, EV owners can look forward to worry-free long-distance road trips.
Currently, one Shell Recharge HPC point is operational in Tangkak, Johor. Future charging points will soon be available in Muar (Johor), Labu (Negeri Sembilan), as well as Kinta District and Batang Padang District (Perak).  
JomCharge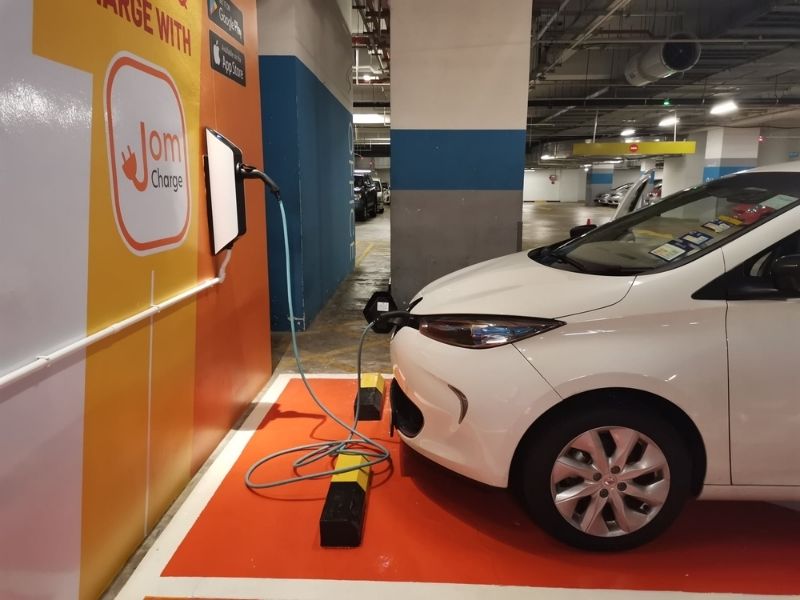 JomCharge, operating under EV Connection (EVC), has several charging infrastructures located in several states in Peninsula Malaysia. Along the NSE, the charging stations can be found at the Caltex petrol station at the Ayer Keroh rest and service areas (RSA), Bukit Gantang RSA, and Caltex Skudai R&R south. A high concentration of the charging stations can also be found in the Klang Valley. You can locate each one of them here.
Finding your way to a charging station can be done on the JomCharge mobile app (iOS, Android), which also facilitates the payment process. The app also shows you the charging progress in real-time and will notify you once completed.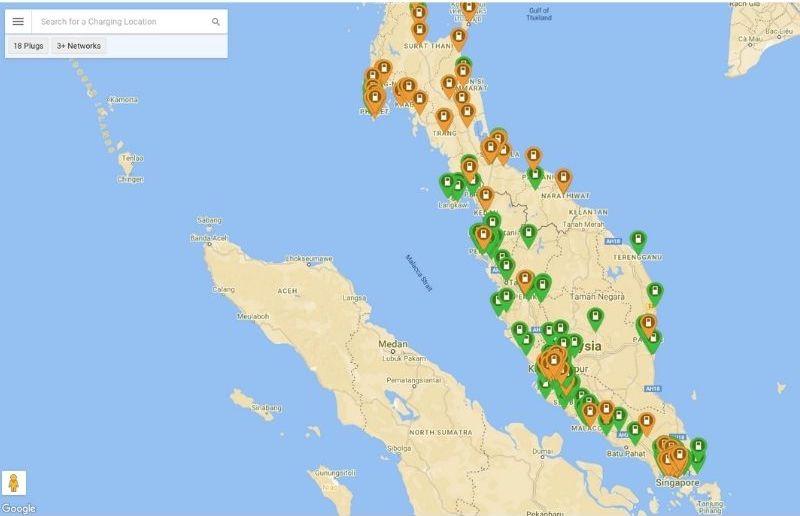 PlugShare is an essential download for all EV owners. The free app—available on the Apple App Store and Google Play Store (plus a web version)—is home to the largest community of EV drivers in the world. It not only helps users find electric vehicle charging stations in Malaysia and across the globe with turn-by-turn navigation, but also connects them with fellow EV drivers. This allows them to leave reviews and share tips about their charging experience.  
Related: Here's Where You Can Ride Electric Scooters In Malaysia Without Getting Saman