Another day, another lesson in TikTok Fashion, and this time it's all about Light Academia outfits. For whatever reason, TikTok always seems to have a counterpart to its aesthetics. The grungy e-boy is juxtaposed with the soft boy, and the same is done for the e-girls and soft girls. Similarly, Light Academia is another fashion aesthetic that contrasts with its predecessor: Dark Academia. Before we jump into the different looks, let's first determine what Light Academia actually means. 
What Is Light Academia And How Is It Different From Dark Academia?
Light Academia fashion is quite literally the lighter and softer version of Dark Academia. Similar to its moodier counterpart, Light Academia is a subculture that places a high emphasis on the academic aesthetic. The only difference is that Dark Academia is more focused on the gothic aspect of European architecture, literature, and arts. 
Meanwhile, Light Academia leans more on the positive and social side of learning. They are the types who would most likely set their study dates outdoors at cosy cafes, bookshops, and bakeries. This is as opposed to Dark Academia who'd much prefer the quiet solitude of their own company. 
Pieces You Need To Complete Your

Light Academia Outfit
Now that you know about the meaning of Light Academia, let's get started on the outfits! From the colour palette down to accessories, here are six styling tips you need to consider to emulate the Light Academia aesthetic. 
Colour Palette: Cream, Beige, Light Brown, & White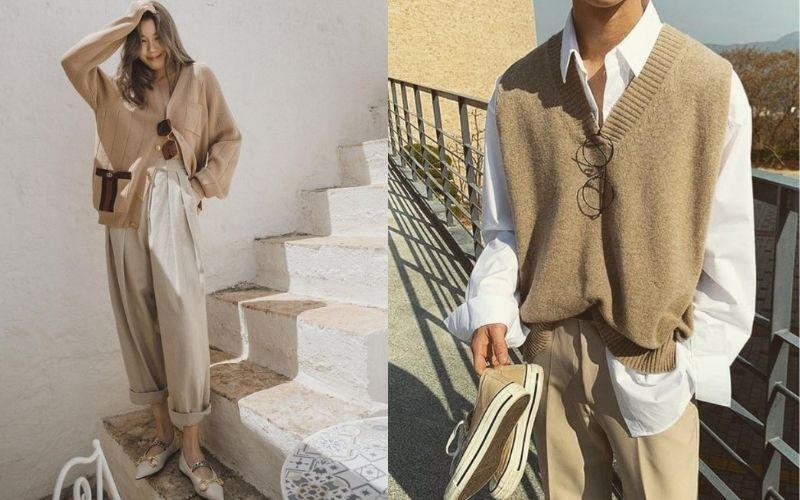 A big aspect of how Light Academia differs from Dark Academia is through the colour palette. Those dressed in the Dark Academia aesthetic would typically favour darker shades of neutrals like black, grey, and dark brown. On the other hand, those who prefer Light Academia fashion would gravitate towards lighter hues like cream, beige, light brown, and white. 
Shop this style (outfit 1):
Shop this style (outfit 2):
Tops: Turtlenecks, Button-Up Shirts, Puff-Sleeved Blouses, Knit Sweaters & Sweater Vests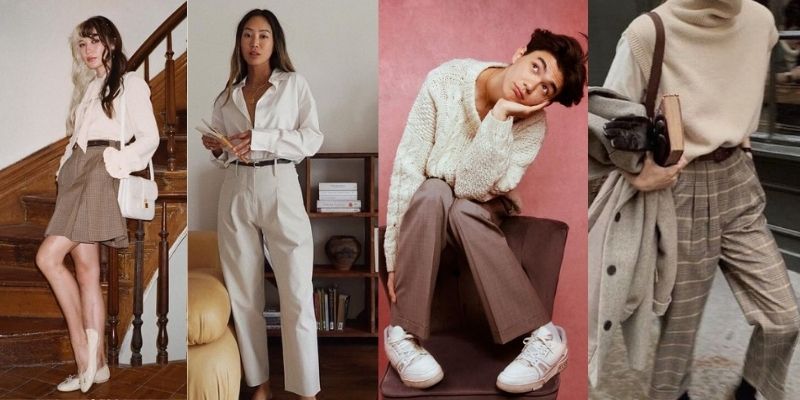 You'll see lots of turtleneck tops in many Light Academia outfits. This is followed by a crisp, white button-up shirt for a more archetypical "academic", preppy look. Otherwise, other top options include a light-coloured knit sweater and sweater vest for a cosier vibe. Alternatively, you could also opt for a fancy puff-sleeved blouse if you prefer a more elegant style. 
Shop this style (outfit 1):
Shop this style (outfit 2):
Shop this style (outfit 3):
Shop this style (outfit 4):
Outerwear: Blazers, Coats, & Cardigans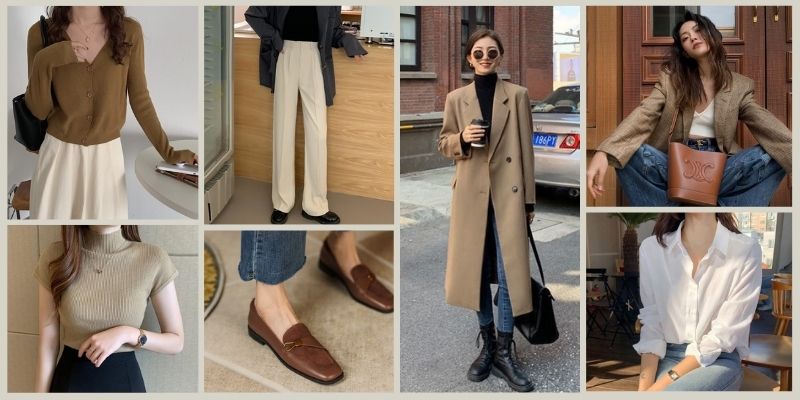 When it comes to choosing outerwear, blazers and coats are perhaps the most popular choice in most Light Academia outfits. Besides basic neutral tones, motifs like plaid and tweed are common patterns you'd typically see for this scholarly aesthetic. 
Not a big fan of blazers? Then you can consider cardigans, which are another go-to outerwear option for Light Academia fashion. They can create a nice contrast in your outfit by adding a softer touch to your more formal pieces.
Shop this style (outfit 1):
Shop this style (outfit 2):
Bottoms: Pleated Pants & Pleated Mini Skirts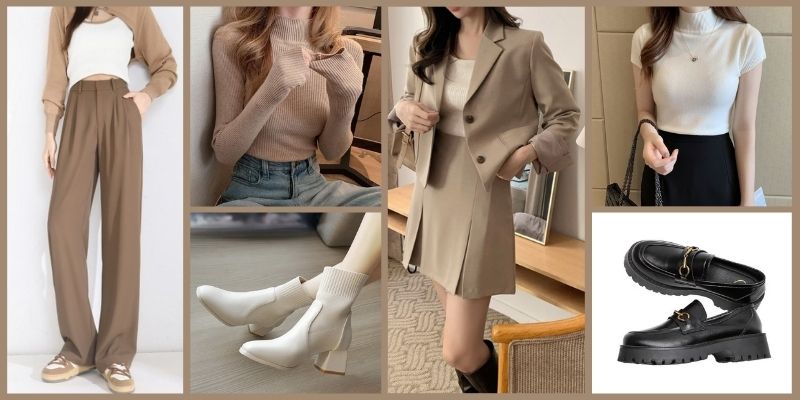 As for bottoms, you can't go wrong with a pair of pleated pants to complete your Light Academia outfit. These tailored trousers are a classic wardrobe staple that never fails to instantly make your look appear more sharp and sophisticated. Otherwise, there's also the pleated mini skirt option to let your feminine side shine. 
Shop this style (outfit 1):
Shop this style (outfit 2):
Shoes: Oxfords, Loafers, Mary-Janes, & Chelsea Boots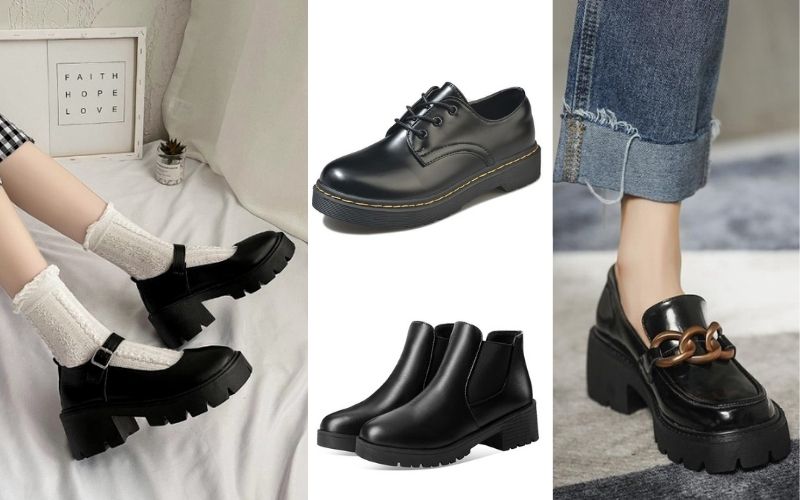 Nothing screams "academic" more than Oxford shoes and loafers. Hence, it's only natural to incorporate them into your Light Academia outfit! Plus, they're all the rage in 2022, which sees an edgier design through chunkier platform heels. Other shoe options include the school-girl Mary Janes for a slightly sweeter style. If not, you can also consider Chelsea boots for a chicer alternative. 
Shop this style:
Accessories: Satchel Bag, Eyeglasses, & Coin Necklaces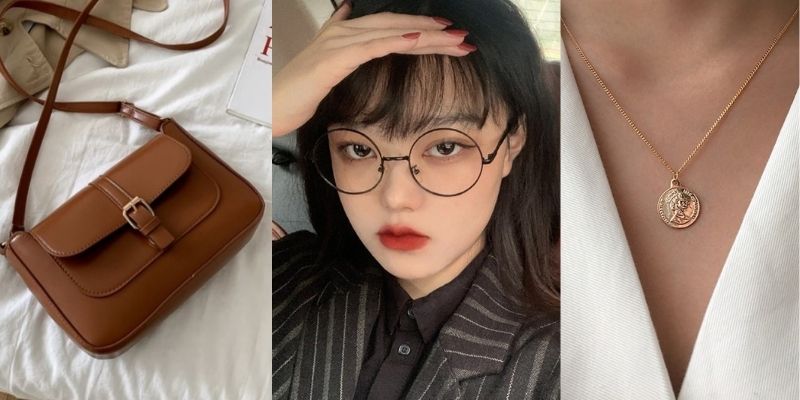 Now, it's time to put in the finishing touches to your Light Academia outfit. Very minimal accessorising is done with this TikTok aesthetic, so one or at most, two pieces of jewellery will suffice. These consist of dainty necklaces and rings along with black or brown leather belts. Other accessories include berets for hats, as well as, satchels and messenger bags to reflect your studious Ivy-League vibes. 
Shop this style:
Express Your Academic Side With These

Light Academia Outfits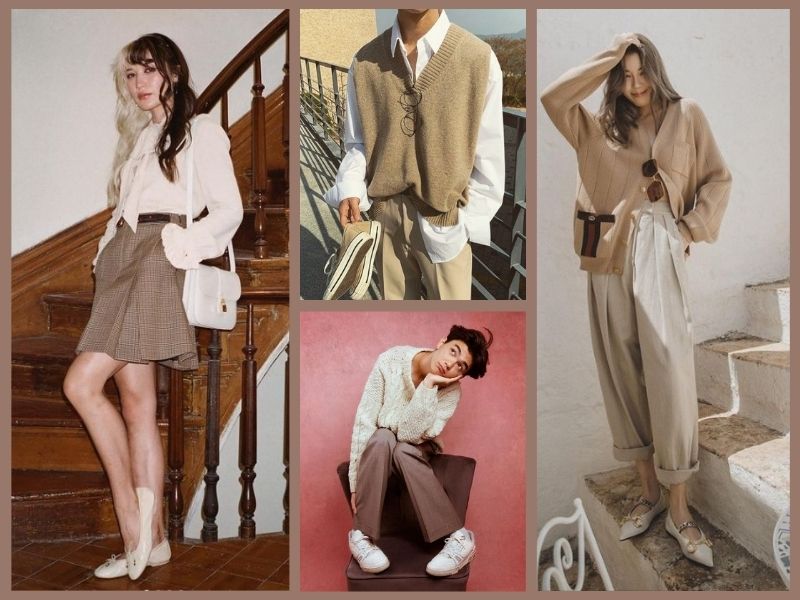 We hope you have a better understanding of what Light Academia fashion is and have fun putting together your smartest outfits for your next class at uni! Or if you feel that you're more inclined to its opposite aesthetic, you can refer to our other guide to get a more in-depth look at the Dark Academia style. Otherwise, you can check out Style By Shopee to stay up to date on all the latest fashion trends. 
Find more TikTok style aesthetics and outfit guides here.