There's no denying that work is a slog. To break up the drudgery, many of us look forward to team building activities (well, maybe not so much for the introverts in the team). It is one of the few chances to let our hair down and genuinely bond with our colleagues. But before all that, someone has to set things in place, with the biggest question being "What are we going to do?" If you are that someone who is tasked with all the organising work but is short of ideas, you have come to the right place. We picked the best team building activities to do in Malaysia that you should definitely include in your planning list!
Team Building Activities Ideas In Malaysia

That Are Guaranteed Fun
Looking for some outdoor fun? Or perhaps you prefer a more tailored indoor experience? No matter the scenario (including if your team can't gather in person), we have got you all covered here! 
Thrills, Mysteries, And Scares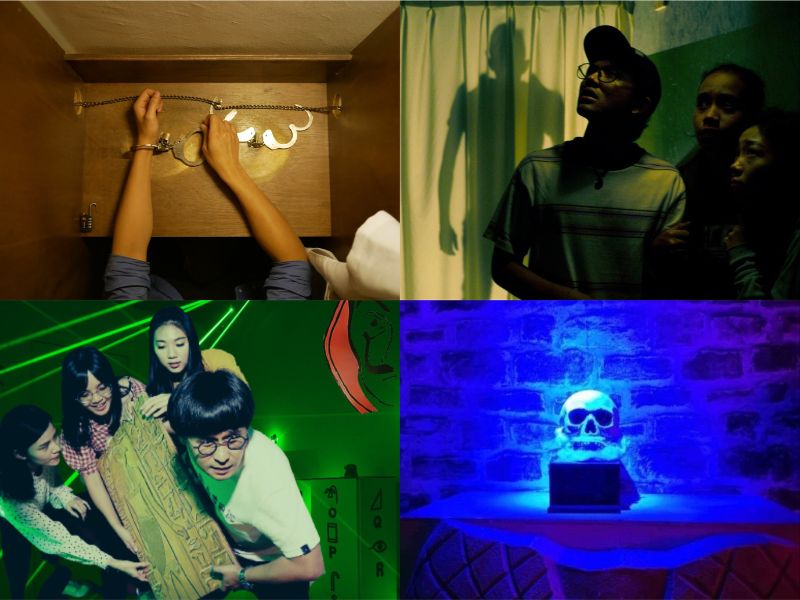 Create a stronger bond in your team by putting everyone in a stressful situation (the  phenomenon has been backed by studies, look it up). Of course, we are talking about the fun kind of stress, and what better place to make it happen than having your team confined in a small (or terrifying) space.
Whether it is racing against time piecing together clues to break out from a room or solving a horror mystery while being scared witless by, ahem, actors dressed in ghostly costumes, these activities will surely leave lasting memories to be cherished.
Who screamed the loudest? Who is the true team leader? Who has the brains? These are all fodders for fun team banters long after your team building get-together!
Team Building Activities In Malaysia Recommendations:
Action-Packed Indoor Activities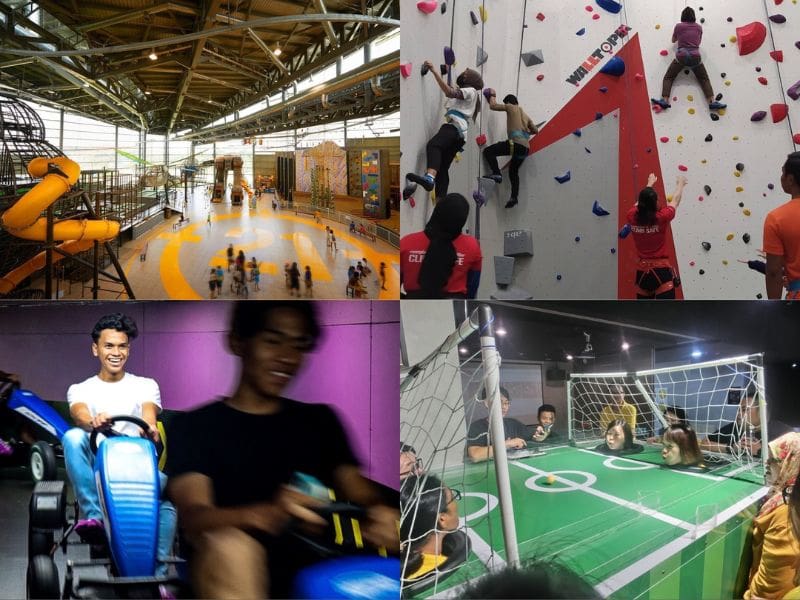 Don't want to be limited to doing just a single activity? Why not do a whole bunch of them in the same space?
Indoor playgrounds have been mushrooming and gaining popularity here in recent years. They serve up a smorgasbord of fun physical activities and games all under one roof, allowing everyone to have a good time doing what they enjoy. Let's face it, not everyone in the team likes doing the same thing.
Everyone gets to indulge in their inner child while working up a sweat, and that's a win in our book. Even the most reserved and physically-inactive member will surely enjoy watching all the antics!
Team Building Activities In Malaysia Recommendations:
Pew! Pew! Pew!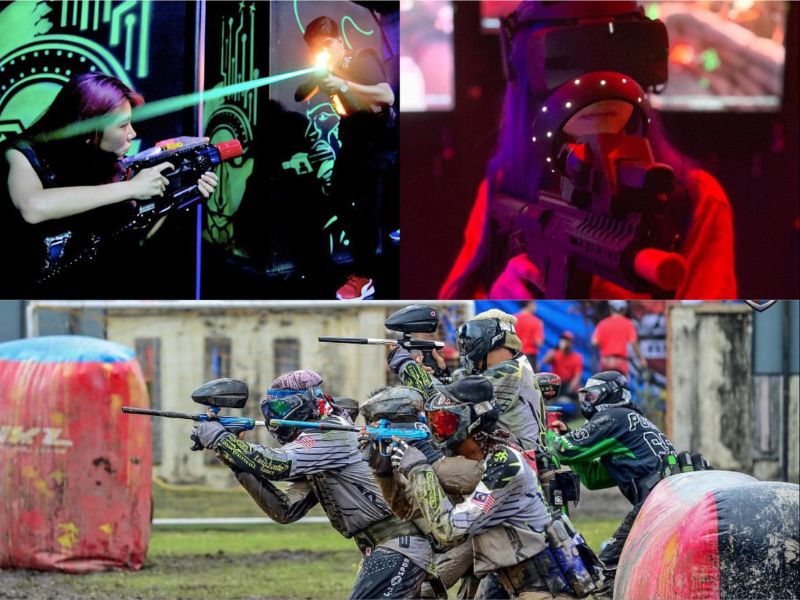 Everyone needs to let off some steam at the end of a tough work day/week. Short of lashing out and breaking things, why not shoot things up instead?
No, not going to the shooting range (though that can be an option), but doing so in an incredibly fun and harmless manner. If you have never tried a virtual reality game, your next team building activity is the perfect occasion to strap on a VR headset, arm yourself with a VR gun, and have a blast!
If your team is not keen on strapping into virtual reality, laser tag and paintball battles are solid choices with guaranteed fun for everyone. They promote teamwork and healthy competition—two crucial building blocks of a great team foundation.
Team Building Activities In Malaysia Recommendations:
Outdoor Fun In The Sun
We don't blame you for yearning for some outdoor adventures after having spent most of your time cooped up in the office building. The good news is there is no shortage of outdoor activities that will make for awesome team building opportunities!
From white water rafting to getting in all sorts of heart-pumping activities in the middle of a jungle, outdoor adventures bring the fun to a whole new level. To have everyone out breathing some fresh air (and not air-cond air) is already a mood and morale booster.
Even less extreme and more chill activities like hiking and glamping will provide quality time for the team to bond closer.
Team Building Activities In Malaysia Recommendations:
Virtual Team Building Activities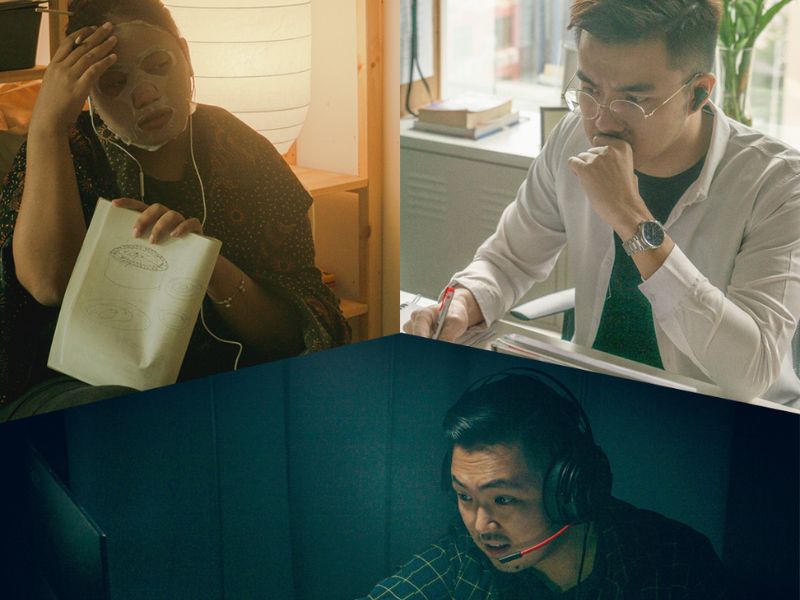 Whatever the case may be that prevents in-person gatherings from happening, fret not, as you still have plenty of options to take fun bonding time to the virtual space!
You can find many virtual team building activities readily available online. From online escape rooms to various craft workshops conducted virtually, there is an abundance of virtual team building activities that can get your team interacting and having a fun time together remotely (while saving transportation costs).
Virtual Team Building Activities In Malaysia Recommendations:
Reward Your Team Members For A Job Well Done With The Best

Team Building Activities In Malaysia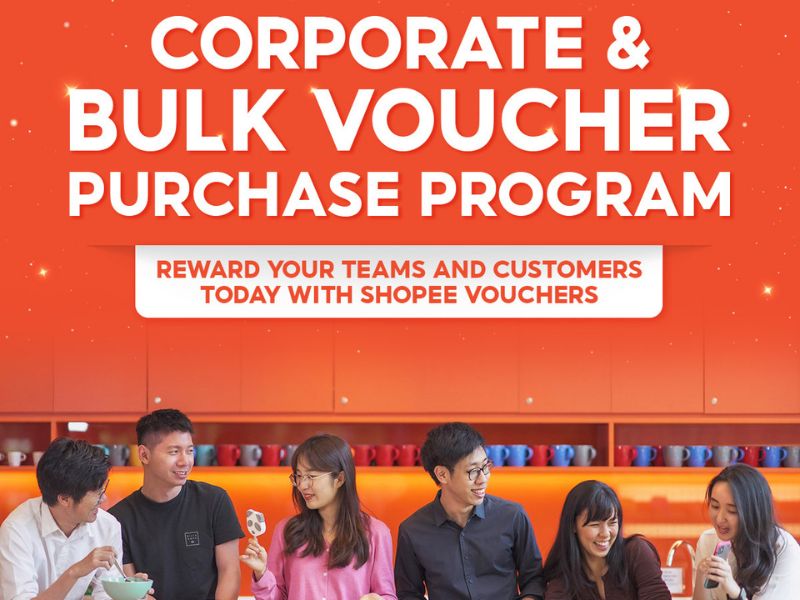 Team building is not just about improving team camaraderie but also a form of reward for every individual's effort and hard work. Speaking of rewards, did you know that Shopee Malaysia has a Corporate & Bulk Voucher Purchase Program that lets you gift your team members or employees with Shopee and ShopeeFood vouchers as well as ShopeePay credits? No more cracking your head on what gifts to buy! These vouchers are guaranteed to make every recipient happy as they can use them on anything they want (wouldn't you too?). There, don't say we didn't share all the good bits for your next team building event planning!  
Outside of team building activities, there are plenty of things that you and your team can do more regularly to keep the fun times going, like these Malaysian board and card games for instance!