Just like shoes to an outfit, bangs can either make or break your hairstyle. That's why we've compiled a list of 10 fringe haircuts for men to help you choose a style that will complement your face shape the best. From the edgiest choppy bangs to the classic side-swept fringe, these are some of the trendiest bangs for men to try in 2022. 
Fringe Haircuts

For

Men

With Heart-Shaped Faces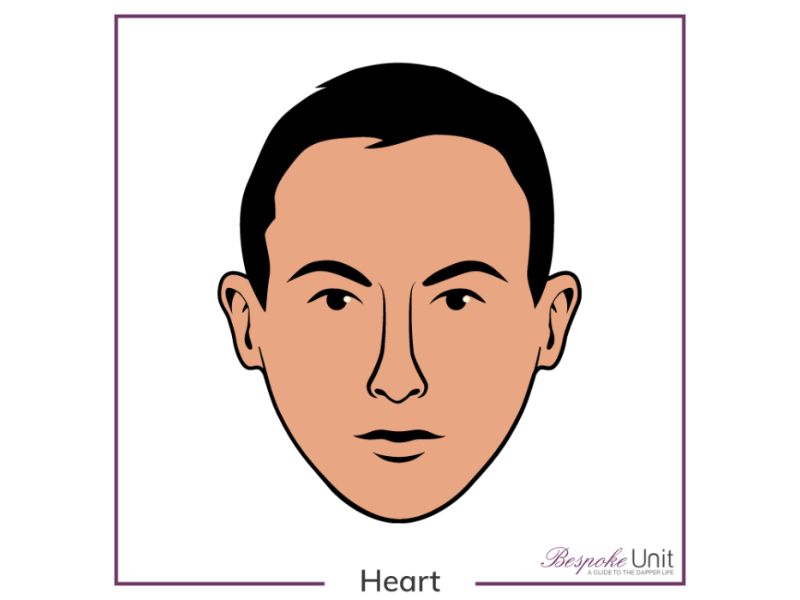 The heart-shaped face can be identified by its large forehead and narrow chin. Longer fringe haircuts might be ideal for heart-shaped faces, as they help to downplay the width of their foreheads. 
1. Choppy

Bangs For Men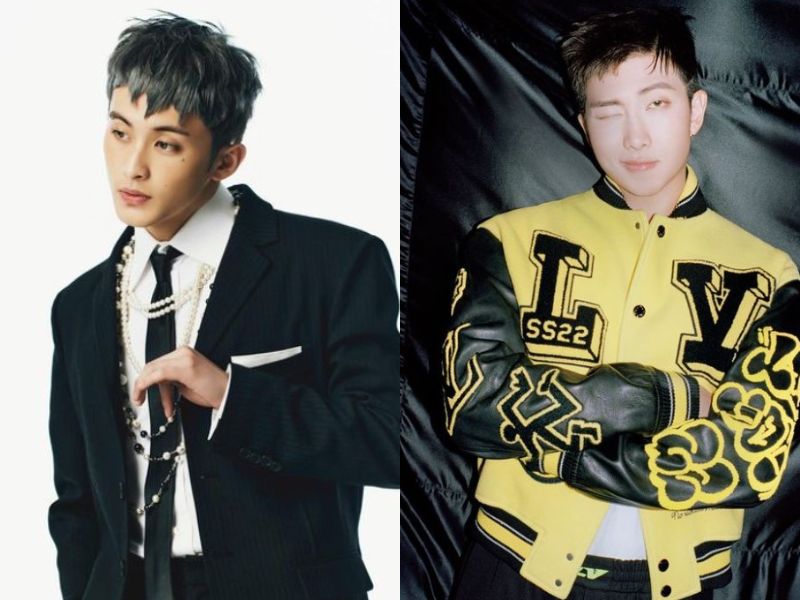 NCT Mark's choppy bangs offer a unique spin to those who want a bolder fringe haircut for men. His bangs are disconnected and cut into varying layers to take away some of the width from his forehead while highlighting his high cheekbones. Alternatively, you could look to BTS Namjoon's crew cut with micro choppy bangs for a more wearable look. 
Style with:
2. Wispy

Bangs For Men
BTS Taehyung's wispy bangs lend a relaxed yet classy look to his textured hairstyle. They're a safe option to consider when you don't want to commit to a full fringe just yet. The longest layers stop a little past the cheeks to frame the sides of his face. Meanwhile, the shortest layers lightly skim over the eyebrows, bringing balance to his wide forehead and sharp chin. 
Style with:
Fringe Haircuts

For

Men

With Square Faces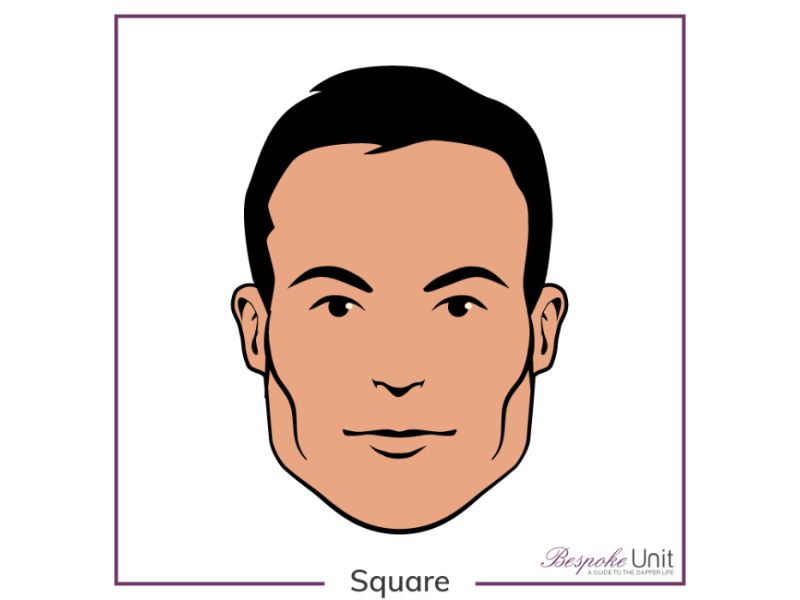 With a strong angular jawline, high cheekbones and a wide forehand, the square face is the most masculine face shape for men. Since this face shape has incredibly sharp features, the goal is to soften the edge with the right fringe. 
Related: 7 Best Hairstyles For Square Faces That Won't Make You Look Boxy
3. Wavy, Textured Bangs For Men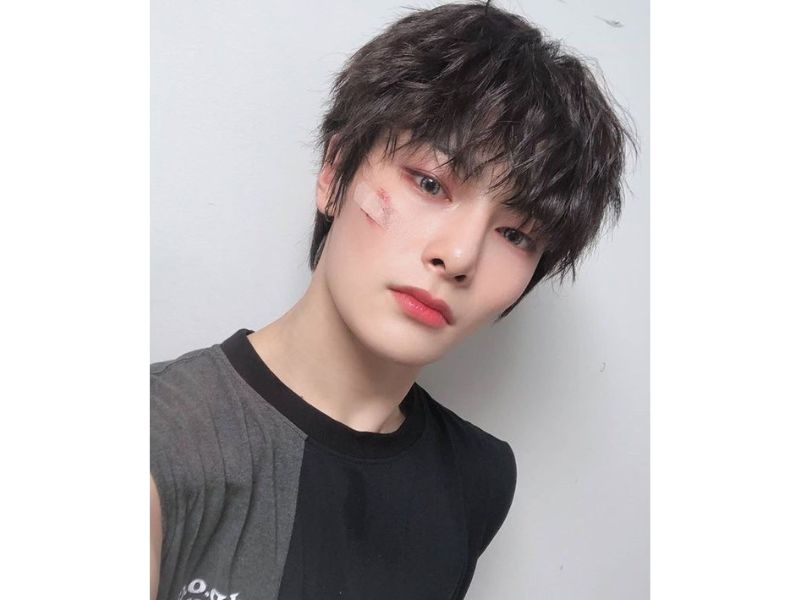 Stray Kids I.N.'s fringe haircut is perfect for men with naturally wavy hair and a square face shape. His tousled bangs give movement and lift to his hairstyle, which creates extra volume at the roots. This adds height to his face, lengthening it to give him a more oval-shaped appearance. 
Style with:
4. Brushed-Up

Bangs For Men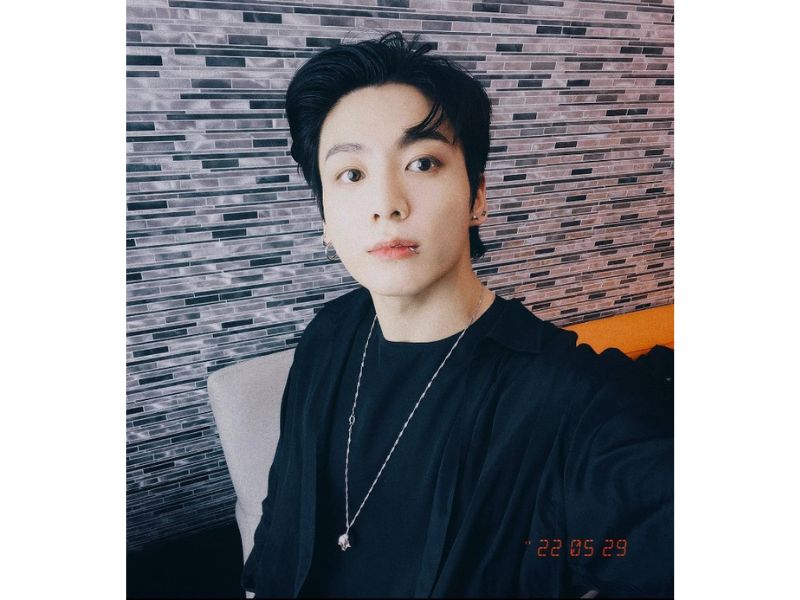 Want to show off your masculine features? Brushing up your bangs can be a good way to highlight your strong jawline while elongating your square face shape. BTS Jungkook slicks his fringe backwards into a quiff, which gives a slimming effect that allows his face to look long and slender.  
Style with:
Fringe Haircuts

For

Men

With Round Faces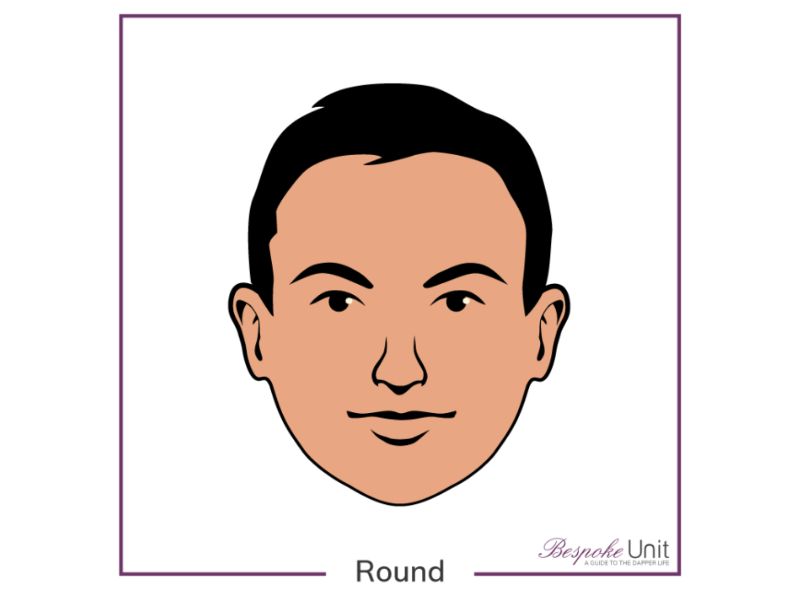 If you have full cheeks and your face width and height are in equal proportions, you most likely have a round face shape. Your fringe haircut for men should focus on minimising roundness and adding sharpness to your face.
Related: 9 Best Hairstyles That Will Make Round Faces Look Instantly Slimmer
5. Long Side

Bangs For Men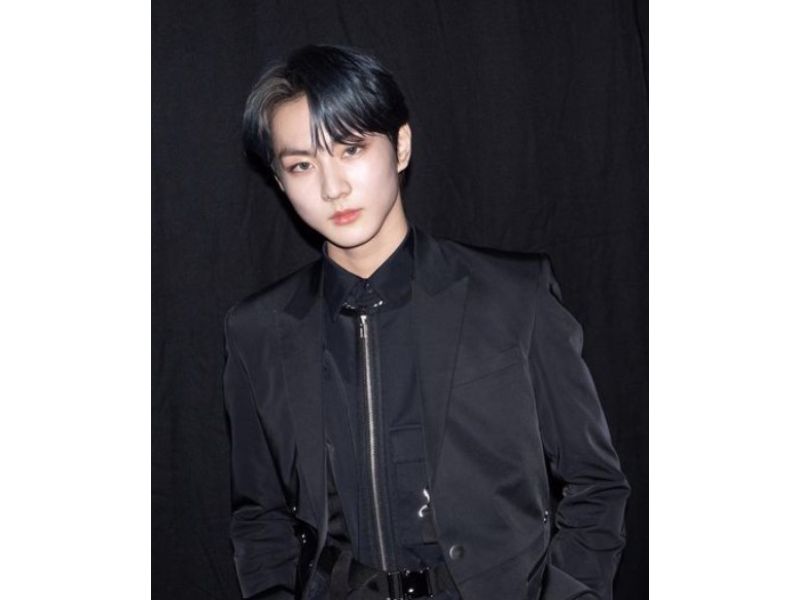 While Enhypen's Jungwon may be known for his youthful look, this classic men's fringe haircut showcases a more mature side to the young leader. His side bangs fall gently across his face, creating a sharp angle that gives the illusion of a longer and slimmer face shape. 
Style with: 
6. Curtain

Bangs For Men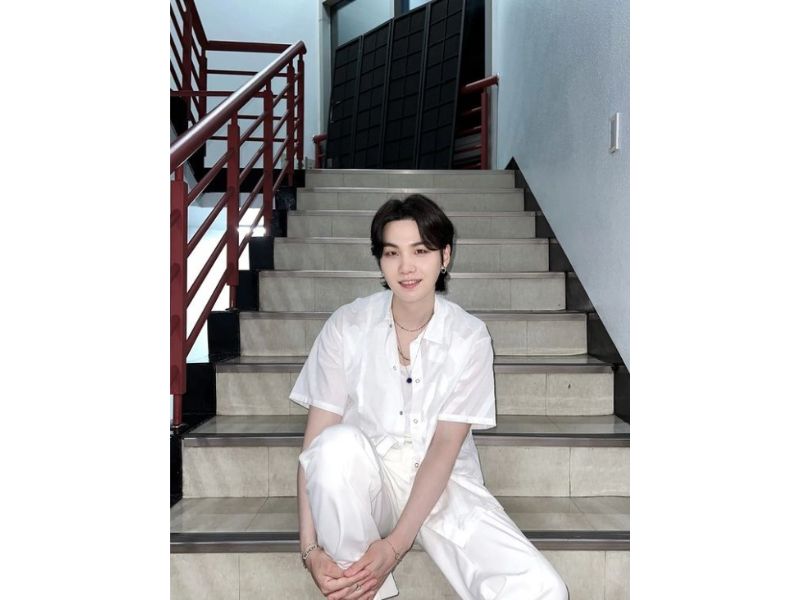 Alternatively, you can also draw inspiration from BTS Suga's curtain bangs if you're not a huge fan of the side-parting. The combination of his longer mullet hairstyle and this middle-parting fringe create the appearance of an oval face shape. 
Style with:
Related: Mullet Haircuts For Men: 8 Looks Inspired By Korean Celebrities
Fringe Haircuts

For

Men

With Oval Faces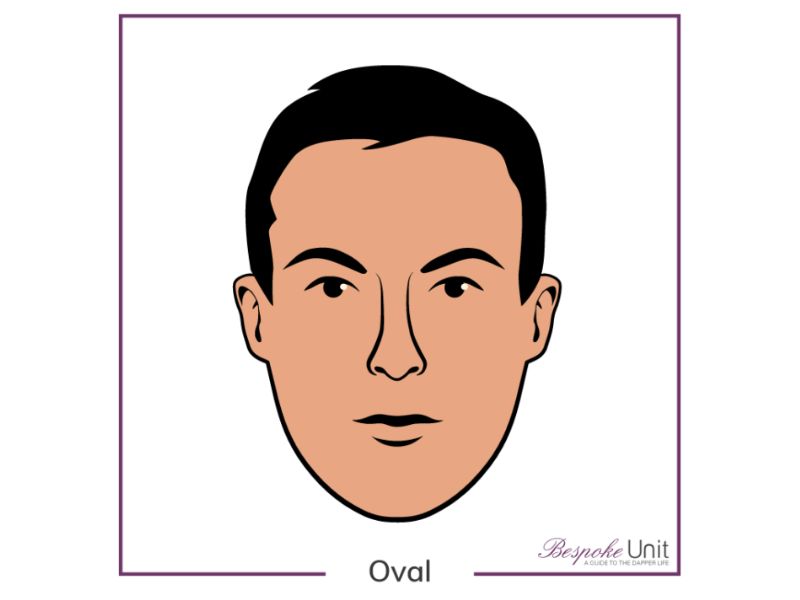 Similar to round faces, the oval face shape also has softer features without any prominent, sharp angles. They have wide cheekbones, curved sides, and a rounded jaw and forehead. With the oval face, you won't need to worry about balancing out features, because you've got the ideal face shape. Just about any hairstyle and fringe will look good on you. 
7. Full

Bangs For Men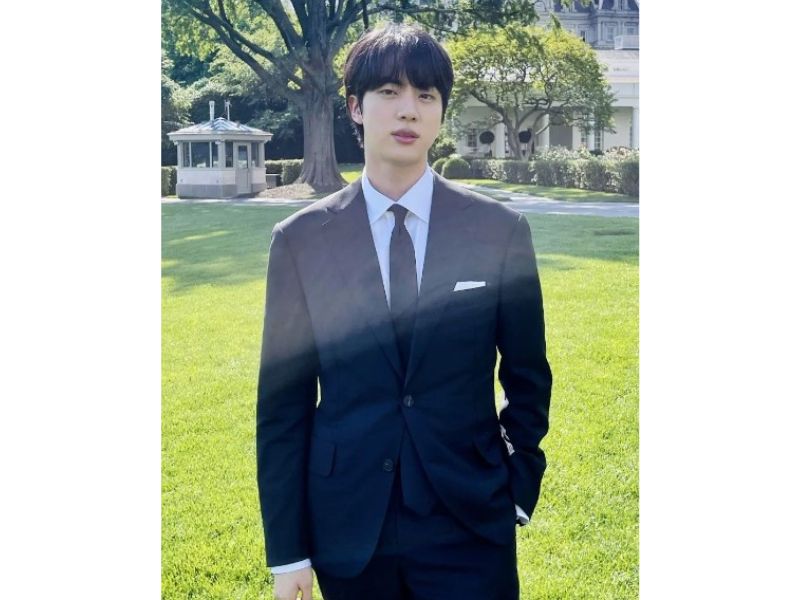 You might as well take full advantage of your proportional features by rocking full bangs. BTS Jin looks simultaneously suave and cute with this soft fringe haircut for men to complement his dapper suit. 
Style with:
8. Short, Straight

Bangs For Men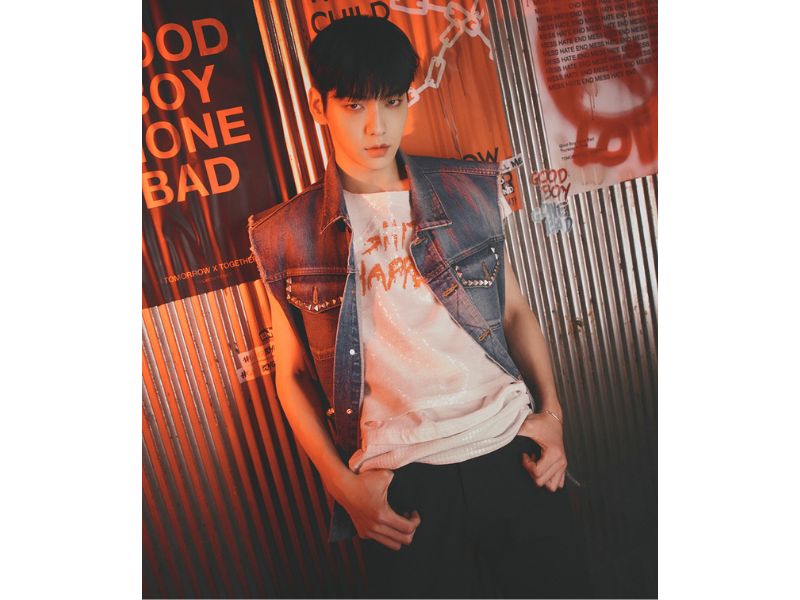 If you're willing to go even shorter, TXT Soobin's straight bangs strike a nice balance between neat and edgy. Pairing this cropped fringe haircut for men with a subtle fade allows his oval face shape to shine. 
Style with:
Fringe Haircuts

For

Men

With Diamond Face Shapes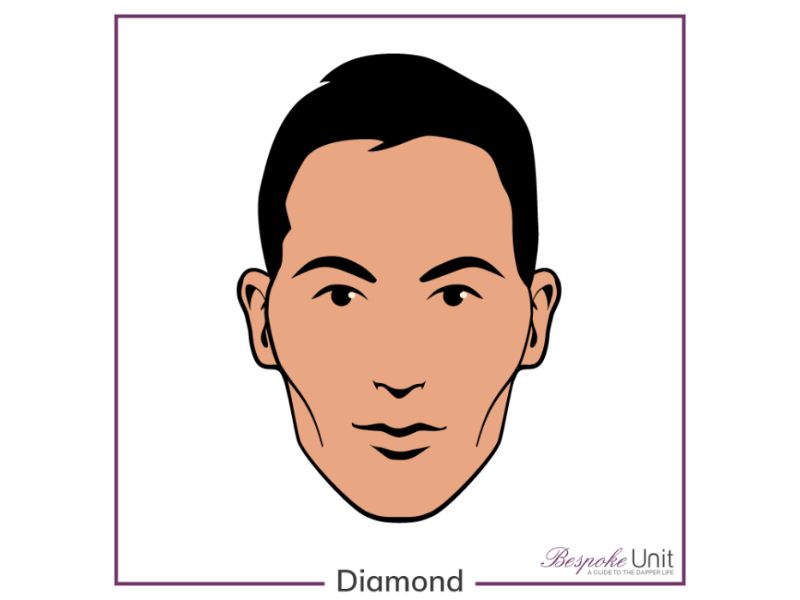 Those with the diamond face shape typically have narrow foreheads and a sharp jawline, making their cheeks the widest part of their face. To reduce those features, you should opt for a fringe that adds more volume to the top of your head. 
9. Cropped, Textured

Fringe Hairstyle For Men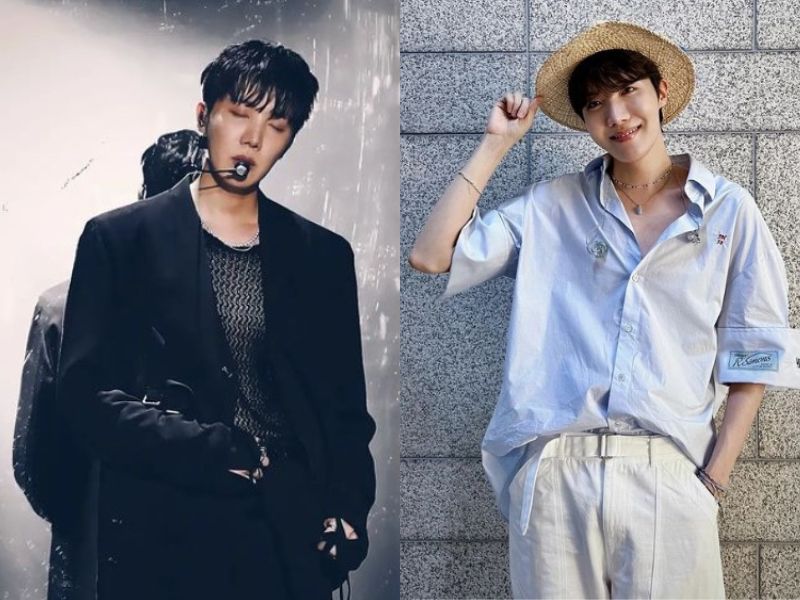 BTS J-Hope's cropped fringe is especially flattering on diamond faces. His textured strands stop just past eyebrow level, which helps to accentuate his cheekbones while adding width to his forehead. These messy bangs look effortlessly cool as they are, but you can also pull off a cuter style by curling the ends inwards. 
Style with (hairstyle 1):
Style with (hairstyle 2):
10. Short, Layered Side

Bangs For Men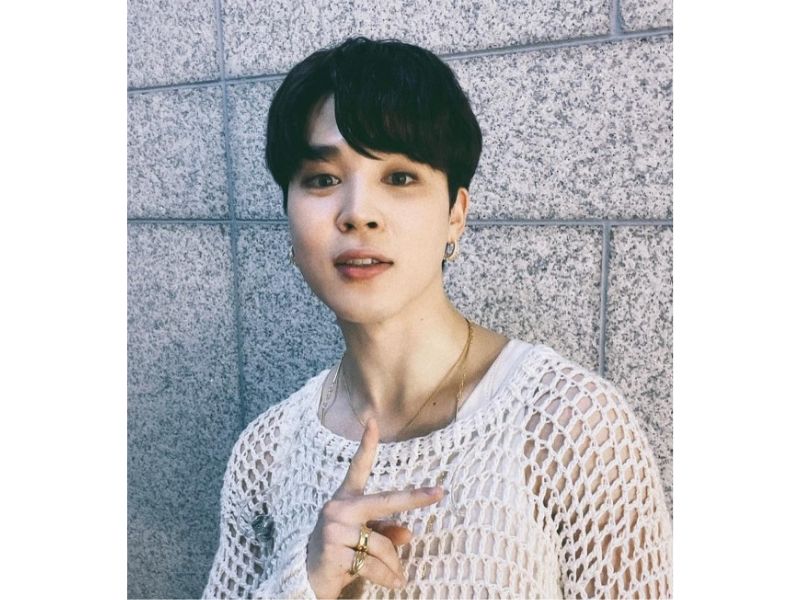 While long side bangs can give off a more sophisticated look, BTS Jimin's short and layered fringe haircut is great for men with diamond face shapes. It conceals two-thirds of his narrow forehead and redirects the focus to his eyes, giving him a softer appearance. 
Style with:
Complement Your

Hairstyle

With These

Fringe Haircuts

For

Men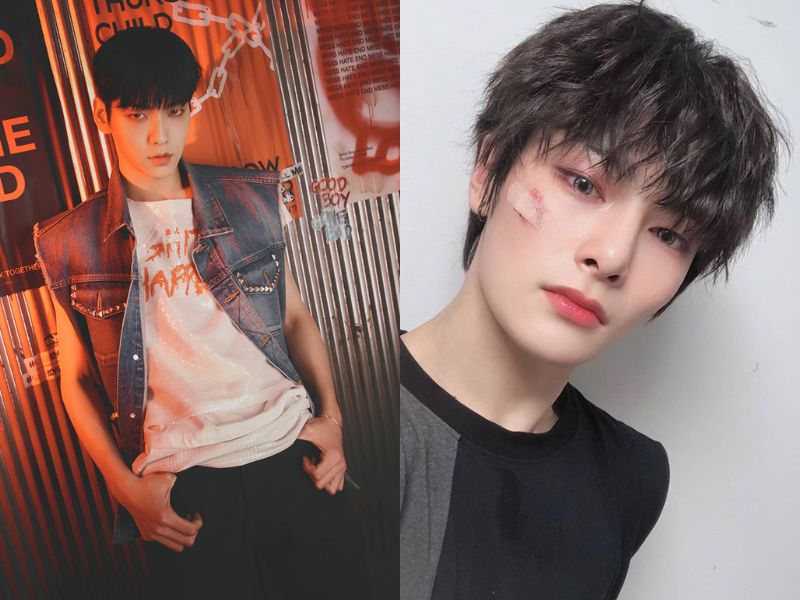 Now that you know what fringe haircuts for men suit your face shape, it's time to choose a hairstyle that will complement your brand-new bangs. Take the plunge with these bold TikTok layered hair ideas to switch up your look. Or emulate your favourite K-celebrity with these 13 Korean male hairstyles to impress your first date. Whichever style you choose, make sure to follow up with the proper hair care routine to keep your locks fresh and healthy. 
Don't forget to head over to Beauty Carou-sale to stay up to date on all the latest beauty trends!