Steam is a gift that keeps on giving to PC gamers. Apart from being the de facto online marketplace that gamers would flock to purchase PC games, it is also the source of much happiness (albeit with crying wallets in the equation) with regular sales that see game prices drop to jaw-dropping levels. But beyond the latest games and good steals, there is a treasure trove of games that players can play and enjoy at the grand cost of nothing. Hey, who says free stuff can't be good? We pick some of the best free games on Steam that you should have saved in your game library.
9

Best Free Games On Steam

That You Shouldn't Miss Out On
From popular shooters to MMOs based on the biggest movie franchises, here are the best free games we unearthed on Steam.
Team Fortress 2
Team Fortress 2 is a classic favourite among competitive-shooter players and one of the best games to play on Steam for free. The multiplayer first-person shooter is still going strong with a large active player base despite being more than a decade old. The premise is simple—you will be joining either team RED or team BLU as one of nine distinctive characters to topple the opposing team in a huge variety of game modes that keep things fresh and exciting.
Play Team Fortress 2 free on Steam 
War Thunder
Want to fly a fighter jet, Top Gun style? War Thunder is that game to scratch that itch, and it costs nada. The massively multiplayer online title offers the most comprehensive free-to-play military game featuring aviation, armoured vehicles, and naval craft from the early 20th century to modern-day advanced combat units. With realistic vehicles and deep gameplay, the game will satisfy even the staunchest military fanboy.
Play War Thunder free on Steam
PUBG Battlegrounds
Yes, you read that right. The PUBG that started the whole Battle Royale craze has gone free to play earlier this year! While the hugely popular mobile version is free, that was not the case for the PC version—until now. You already know what this game is all about, so jump in to experience a better and more fleshed-out version on a bigger screen.
Play PUBG Battlegrounds free on Steam 
The Lord of The Rings Online
It has been two decades since the LotR trilogy blew everything out of the water (feeling old now?). Yet, memories of Frodo, Gandalf, and Gollum are still fresh in our minds. Journey back into Middle-earth in this faithful re-creation of J. R. R. Tolkien's masterpiece where you will be able to (virtually) visit many iconic locations, including the Shire, the Mines of Moria, and Lothlórien. Engage in a few epic battles too while you're there!
Play The Lord of The Rings Online free on Steam
STAR WARS: The Old Republic
Be the hero or villain of your own story-driven space opera saga in STAR WARS: The Old Republic. It is a free-to-play massively multiplayer online game (MMORPG) that has been a favourite for many Star Wars fans since its release back in 2011. With new content and expansions being dropped regularly, there is more than enough Star Wars content to keep you engaged while you wait for the next series to appear on Disney+.
Play STAR WARS: The Old Republic free on Steam
Our Life: Beginnings & Always
Visual novels may not feature exhilarating gameplays, but they make up for it with substantive storytelling that can keep you invested for many, many hours. Take Our Life: Beginnings & Always, for example—a nostalgic and feel-good visual novel about the childhood-to-adulthood progression that has garnered overwhelmingly positive reviews on Steam. To quote one, "this shouldn't even be free."
Play Our Life: Beginnings & Always free on Steam
Knockout City
Sports titles like football and basketball games are a dime in a dozen, but dodgeball? Now that's something new. Knockout City serves up fast-paced dodgeball actions in a whole new light—think power-ups and superhuman abilities! This game garnered favourable reviews for being wholesome fun when it rolled out in 2021 but has since gone free-to-play, promptly joining the list of the best games available for free on Steam.  
Play Knockout City free on Steam
Brawlhalla
From Street Fighter to Super Smash Bros Ultimate, fighting games are as popular as ever since time immemorial. Brawlhalla is totally worth checking out if you are a fan of the genre, and it features over 50 characters and loads of stages to fight on. One of the best things about this particular game is its cross-platform feature that allows you to play against those on consoles and even smartphones!
Fishing Planet
All that fast-paced shooting and brawling got your eyes weary? Why not take a breather and have a relaxing change of scenery by going on a bout of… virtual fishing? Fishing Planet is a realistic fishing simulator that features over 170 species of fish (each with unique behaviour and AI) to catch in scenic locations with true-to-life weather conditions. Give it a go, and you will discover one of the best free chill games to play on Steam!
Play Fishing Planet free on Steam
Have A Blast Without Sacrificing Your Lunch Money With

These Best Free Games On Steam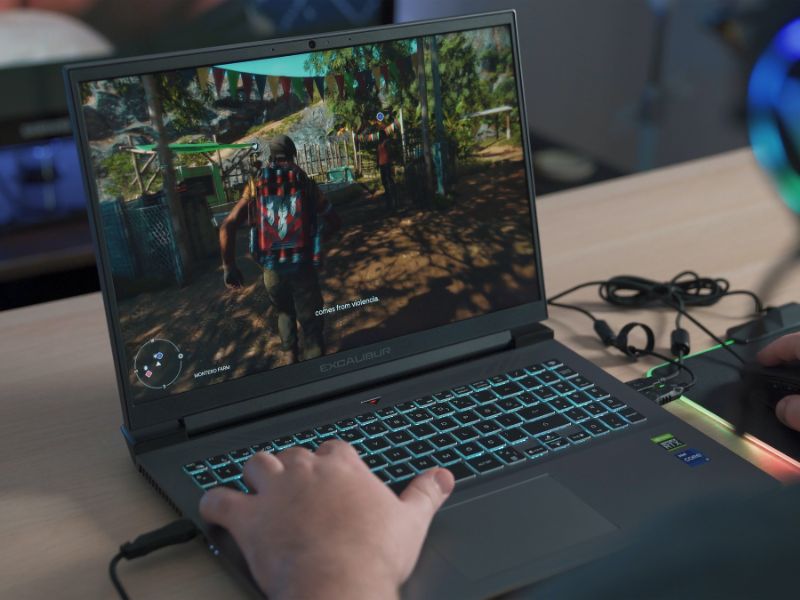 These titles are not just the best games available on Steam to play for free, some are chart-toppers that give their paid counterparts a run for their money. Be sure to dive into the free-to-play section on Steam to explore more of such wallet-friendly games. If that's not enough, here are more free games to pile up your backlog!