While eyeliner styles have certainly evolved, the cat eye look remains the classic technique that everyone, even the most expert beauty gurus, still relies on. You can think of it as the beauty world's equivalent to the 'little black dress'. Not only do its flicked-out wings perfectly frame the eyes, but they also make them appear bolder and bigger than they actually are. The downside? It's a major pain to achieve and requires a steady, well-concentrated hand. Here's a basic breakdown of how to achieve the cat eye makeup with just a few simple tips. 
Simple Hacks On

How To

Achieve The

Cat Eye Makeup

Look 
Learning how to draw the cat eye makeup look can be quite a tricky task, especially for a beauty novice. That's why we've compiled some simple hacks to help you out!
Use A Card/Tape To Shape The Wing
Mastering the perfect flicked-out wing is always a challenge when learning how to achieve the cat eye makeup look. For beginners, you can try using an old business card as a guide to map out the shape of your wing. Simply shade the edge of the card with your eye pencil and place it against the outer corner of your eyes. Then take a fluffy brush and start pushing the product from the card onto the lid. 
Alternatively, if you find it difficult to keep the card in place, you could also turn to some adhesive tapes for help. Apply your liner and make sure to follow the slant of the tape. Once done, all you have to do is carefully remove the tape, and you've got a crisp and sharp wing—zero effort involved!
Use A Pencil/Gel Liner Over Liquid Liners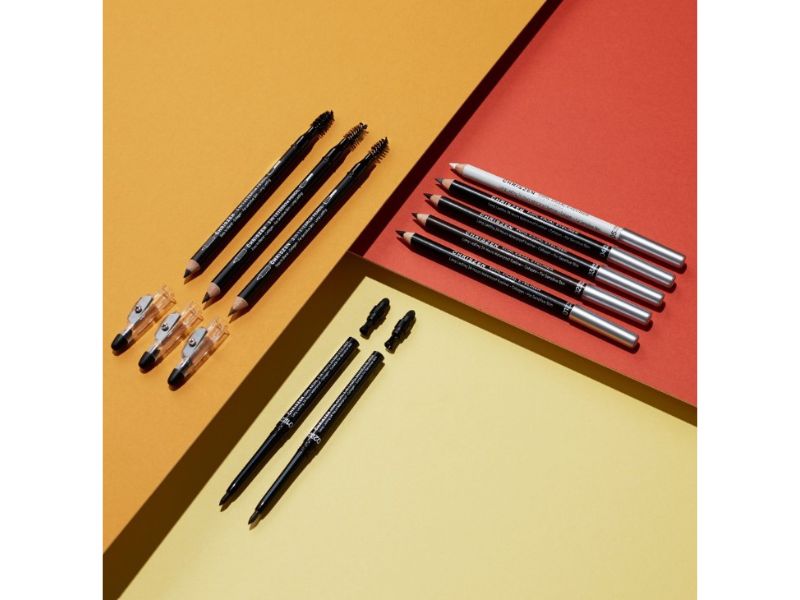 Now, this is entirely dependent on your personal eyeliner preferences, but generally, we always suggest using an eye pencil over liquid liners. While liquid liners can allow for more precise lines, they can also be rather unforgiving for those with shaky hands. Meanwhile, eye pencils or gel liners offer a cleaner application that won't smudge as easily.
Create Your Cat Eye With Eyeshadow
If you don't like the harshness of an eyeliner, you can try creating your cat eye makeup with eyeshadow instead. This gives a much softer and smokey effect that can smoothly transition from day to night with just a touch of glitter. Plus, your mistakes won't be as obvious as a bonus! As for your tools, be sure to opt for an angled eyeshadow brush, as this will help to create a sharper wing. 
Clean Up Mistakes With A Cotton Swab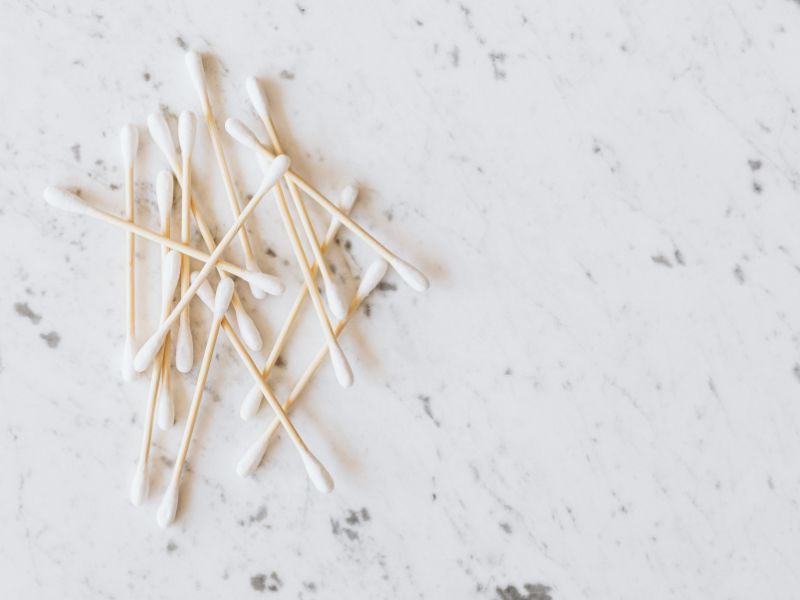 Don't beat yourself up if you messed up drawing in your winged liner. Mistakes are bound to happen when you're first learning how to achieve the cat eye makeup look. To rectify any uneven or smudged lines, simply apply some makeup remover on a cotton swab and gently clean up the areas where needed. 
Types Of

Cat Eye Makeup

Looks To Try 
Reverse Cat Eye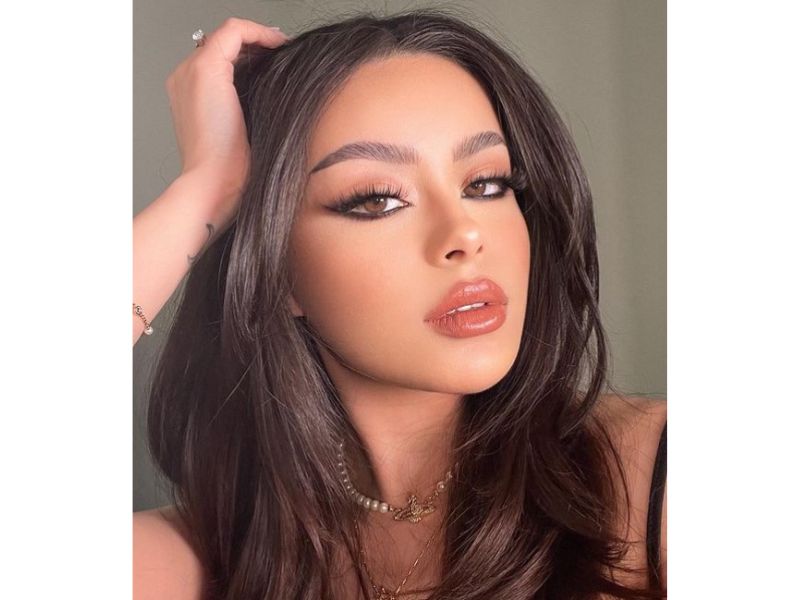 If you're already a pro at the standard cat eye look, why not try your hand at its reversed version? As its name suggests, the reversed cat eye is essentially similar to your regular winged liner. However, the only difference is that it places more focus on the bottom lash line instead of the top. This lends a grungier, sultry glam to your eye makeup. 
Coloured Cat Eye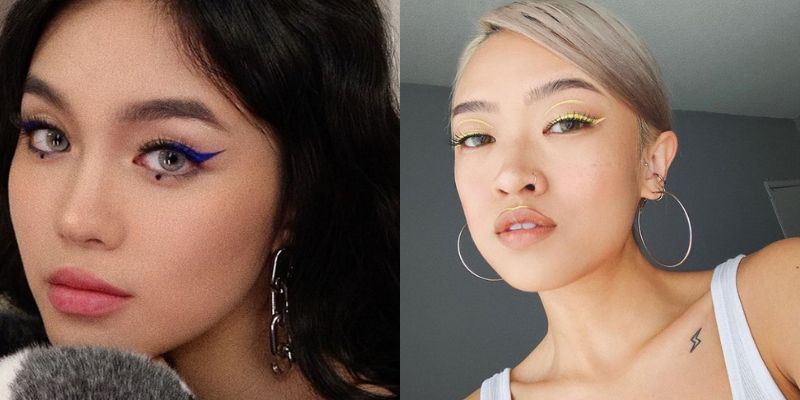 You don't need to limit your cat eye makeup to just a black winged liner. A swipe of neon yellow or a rich, cobalt blue eyeliner is a simple way to add a pop of colour to your look. 
Smokey Cat Eye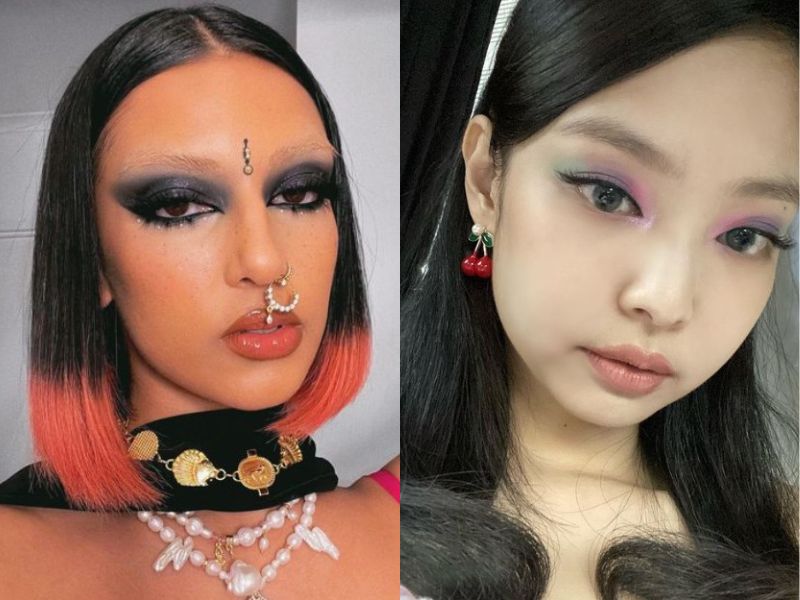 Bring on the drama to your 'lids by pairing your cat eye with some smokey eyeshadow. For a bold look, nothing beats a diffused black shadow combined with a deep, inky-coloured liner, as seen on makeup influencer, Rowi Singh. Otherwise, Blackpink Jennie's pastel rainbow look offers a more feminine touch that all soft girls would love. 
Two-Tone Cat Eye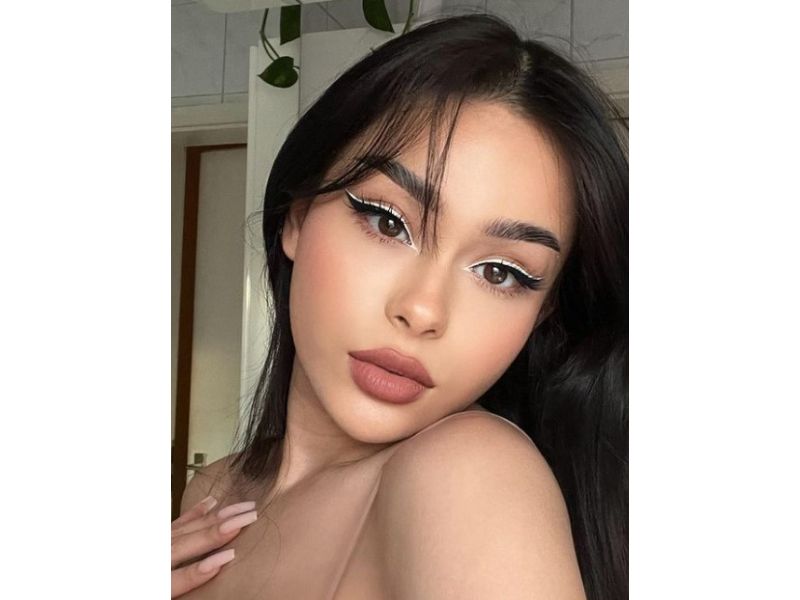 Not a huge fan of eyeshadow? Then you could try adding more dimension to your cat eye by doubling up the eyeliner in a two-toned look. For your top liner, we suggest opting for a brighter hue, as this will create a starker contrast with your black winged liner. 
The Classic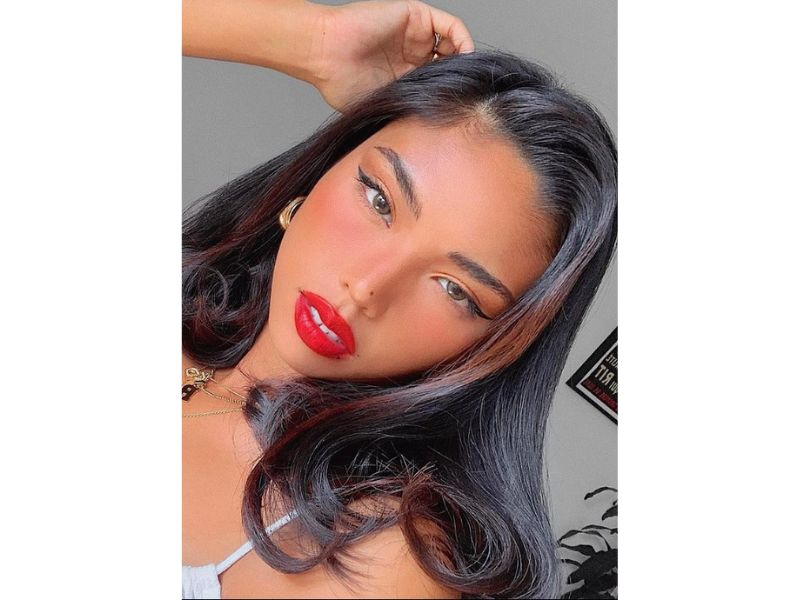 When in doubt, you can never go wrong with a black cat eye for a timeless style. And while these sharp, elongated wings can shine on their own, they can also complement any bold red lip colour. 
Soft Cat Eye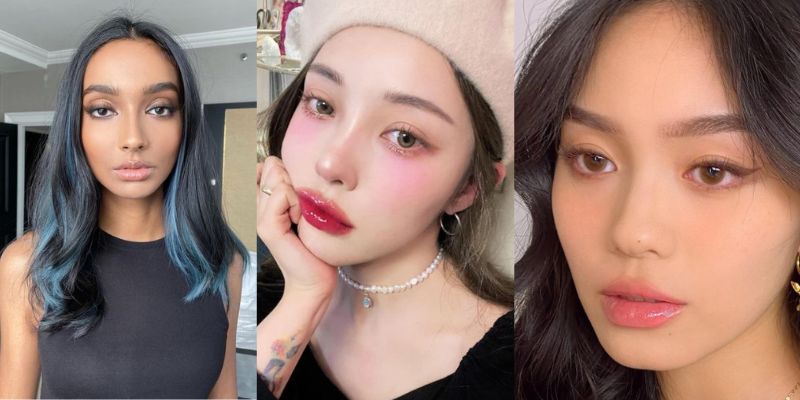 As we mentioned before, cat eyes don't necessarily need to be created with eyeliner. A smoked-out eyeshadow wing can lend a softer appeal that gently enhances your natural eye shape and facial features, making them appear more lifted. Alternatively, you could also opt for a brown shade if you still prefer the look of an eyeliner pen over an eyeshadow. 
The Glamorous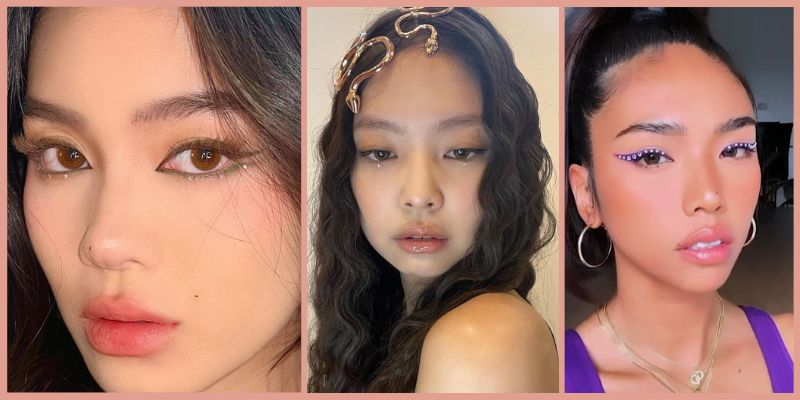 Make a statement with your cat eye makeup by adding rhinestone stickers. You can keep it simple with just a single gem, as Blackpink Jennie has done, for a minimal yet impactful look. Or line the rhinestones along the top or bottom lashline for a more dramatic effect. 
Learn

How To

Elevate Your

Cat Eye Makeup

With These Tips & Tricks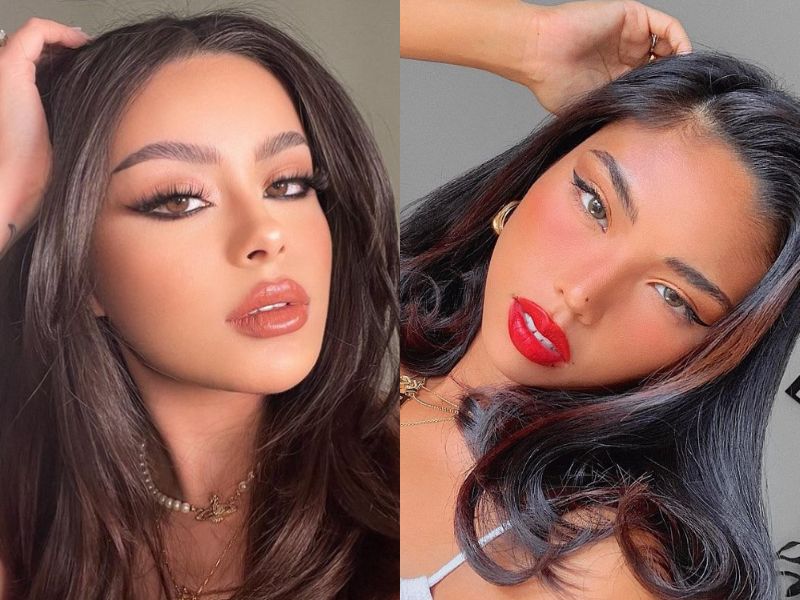 We hope this guide has helped you have a better understanding of how to draw the cat eye makeup look. Once you've mastered the art of this beauty technique, you can start experimenting with other bold eyeliner styles to take your eye makeup game to the next level. 
Don't forget to head over to Beauty Carou-sale to stay up to date on all the latest beauty trends!