Wearing false lashes with low-quality eyelash glue is a recipe for disaster. Not only do they rip your real eyelashes at the end of the day, but some eyelash adhesive may also irritate your eyes and the skin around them. If you've had catastrophic experiences with eyelash glue, it's about time you switched to the top-quality ones. We've compiled a list of the best eyelash glues to help you achieve a smooth false lash experience. Rest assured they're worry-free to wear, easy to apply and will last longer than your previous relationships.
Is Dark Or Clear Lash Glue Better?
Black glue isn't as strong as clear glue due to the black pigment that's added into the formula. However, it's still strong enough to hold your lashes throughout the day, especially if you like the eyeliner-like appearance. Clear lash glue, on the other hand, is great for creating a seamless appearance. It's stronger and tougher than black eyelash glue.
5

Best Eyelash Glue

That Will Keep Falsies In Place For The Whole Day
We don't have all the time in the world, and money, to try out every eyelash glue so let us save you from the misery of trying out too many eyelash adhesives. Here are the best eyelash glues to buy so you never have to worry about eyelash faux pas again.
DUO Striplash Adhesive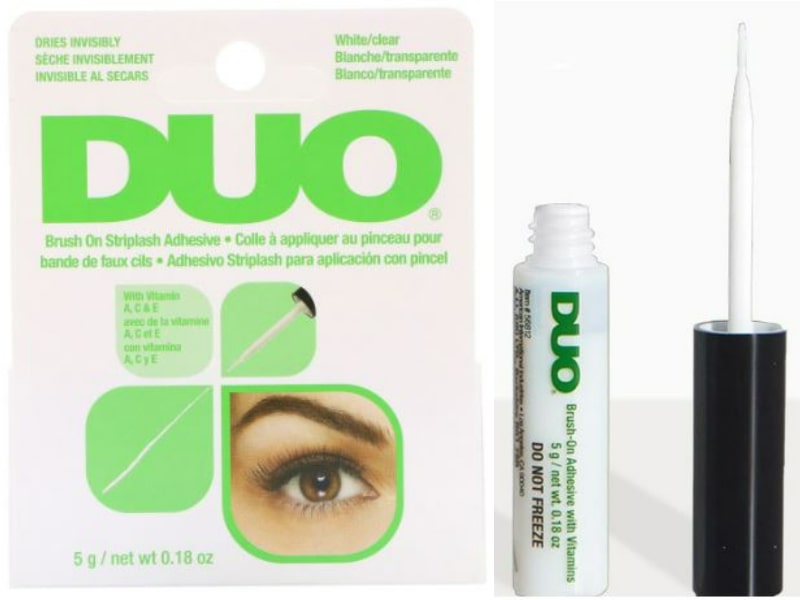 DUO Striplash Adhesive is a cult favourite and one of the best eyelash glues on the market for decades. This tried-and-true glue contains formaldehyde and latex-free formula, hence it's ideal for sensitive eyes. The package is a convenient squeeze tube. The glue is quick-drying and sets your lashes in no time! DUO eyelash glue also has excellent staying power that holds up your lashes all day long
KISS Lash Glue Liner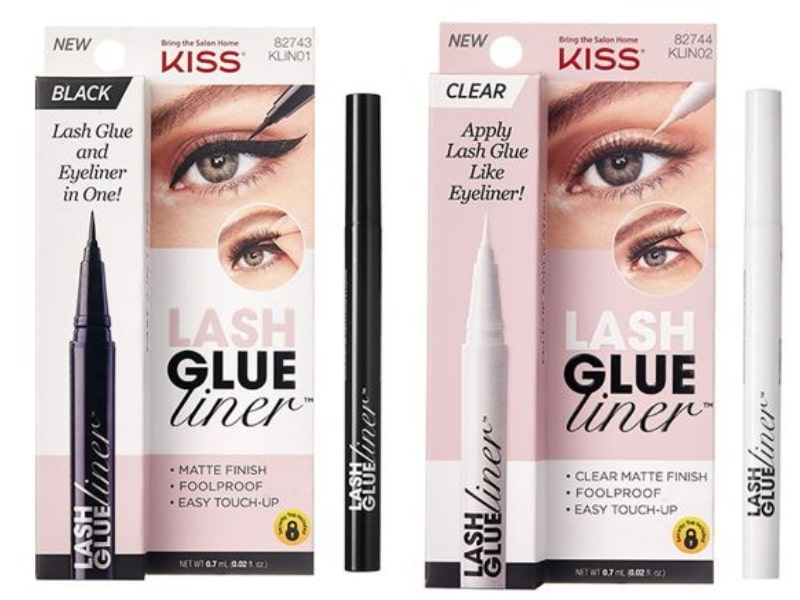 KISS Lash Glue Liner is among the best eyelash glues because it makes applying fake lashes easier than ever! This 2-in-1 product is both an eyeliner and lash glue, and it comes with a felt tip that is similar to liquid eyeliner. It is also available in both clear and black. Just draw it on your lash line like any regular eyeliner, then stick it on your false lashes. If you like to wear eyeliner, you can use black glue instead of the clear one. Kiss Strip Lash Adhesive is also a great option if you like the regular applicator more. Simply throw one into your bag in case you need a quick fix.
Koji Dolly Wink Eyelash Fix Super Hard Type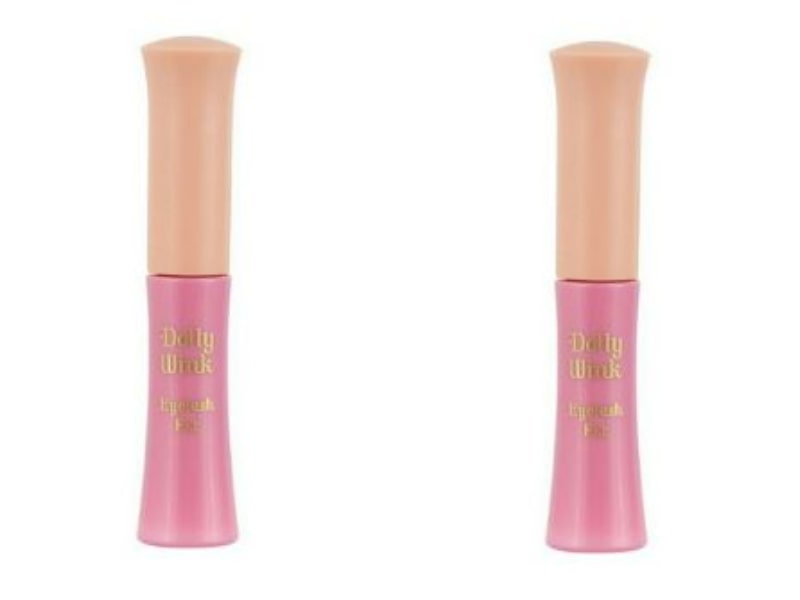 It may sound too good to be true, but Koji Dolly Wink Eyelash Fix Super Hard Type is hailed as one of the best eyelash glues because it can withstand the toughest conditions. This sweatproof and waterproof eyelash glue keeps your lashes perfectly in place even if you cry your face off from a heartbreak. Put a small amount of glue onto your lash band, wait until it's slightly tacky, and place it as close as possible to your natural lash lines. And that's it!
Koji Eyelash Fix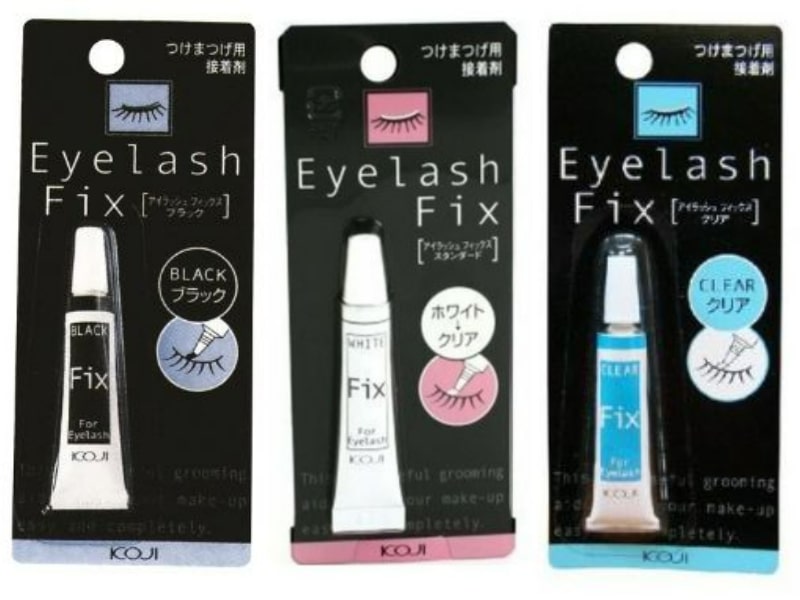 Secure your lashes with Koji Eyelash Fix. This eyelash glue is available in three options; black, clear, and standard. The black tint mimics an eyeliner and blends perfectly with your lashes. The standard (white) and clear glue make falsies application mess-free. We love that it's odourless, has a quick drying time and is safe for sensitive eyes. Eyelashes stay intact all day, and the price is affordable too.
Koji Eyelash Fix Strong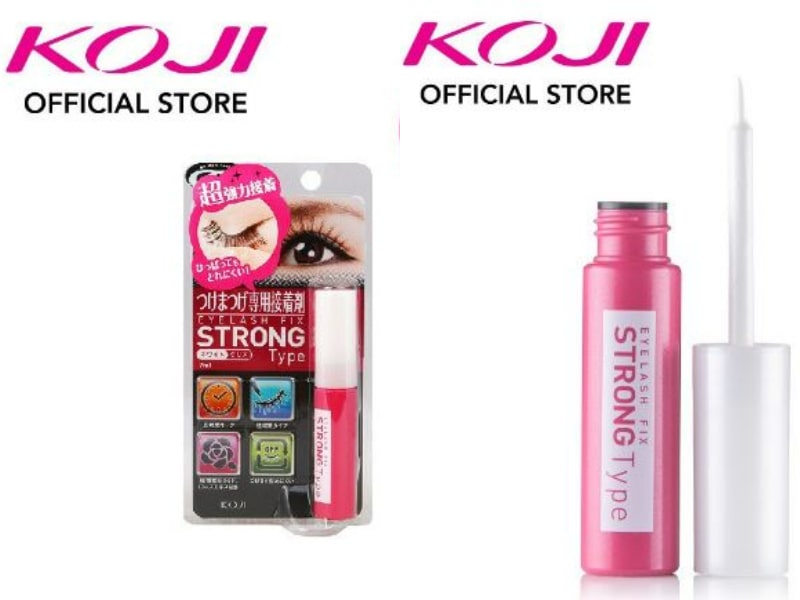 Koji Eyelash Fix Strong Type holds fake lashes like a superhero. Its main components are natural rubber latex and acrylic resin, which make the eyelash glue sweat and water resistant while securing the corners of your falsies. The ultra-strong glue is also infused with plant ceramide and rose extract to protect the sensitive skin of the eyelids. Even though this glue is super strong, it can be easily removed using makeup remover and doesn't damage your real lashes. Koji Eyelash Fix Strong is top tier and deserves to be in the best eyelash glue squad.
Apply A Thin, Even Layer Of Eyelash Glue So Falsies Can Stay On Longer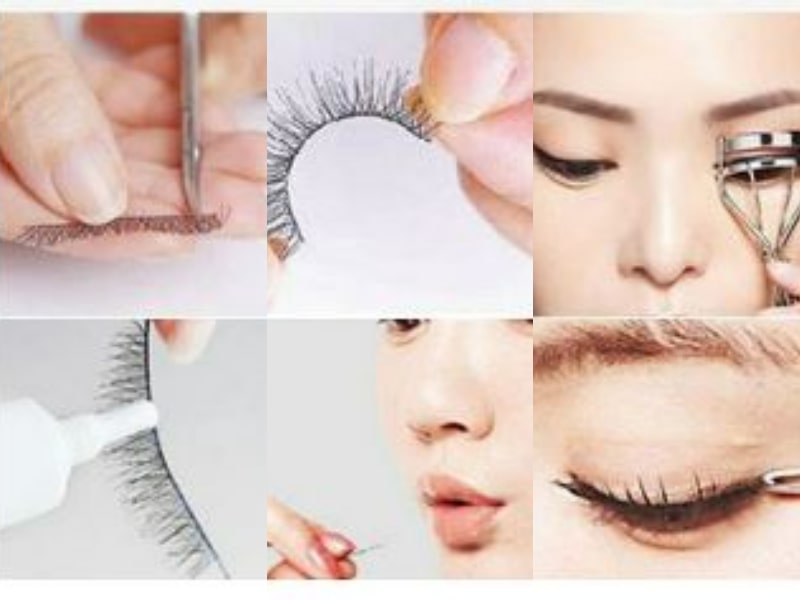 Apply a thin, even layer of eyelash glue onto the falsies and wait until it's tacky before placing them onto your lash line. Fake lashes stick better and longer when the glue is tacky than when it's still wet. Also, don't forget to dab a small amount of eyelash glue at the corners of your false eyelashes band so they stay in place. The edges may peel a little after a long day, so apply a small amount of adhesive at the edges to make sure they don't budge. Once your false lashes are in place, apply mascara to blend them with your real ones. Also, don't forget to use a lash serum before bed so your real lashes grow fuller and stronger.
Need the latest beauty and skincare trends? We've got your back. Check out Shopee Beauty Carou-Sale for updates.