Do images of dowdy, utilitarian carryalls come to mind when you think of diaper bags? You're not all wrong, but it's fair to say that diaper bags have come a long way since. As parents grew more discerning, so did diaper bags evolve. Today, the best diaper bags are tasteful yet functional, with ample space, compartments, and features so you can easily pack your baby essentials and go. We've ploughed through the plethora of diaper bags available in Malaysia, and here are 17 of the best-looking ones that fit every need.
Best

Affordable

Diaper Bags

For Shoestring Budgets
With a myriad of baby supplies to buy, it's always good to keep your budget in check. We've found some of the best affordable diaper bags that won't break the bank.
1. Canvas Diaper Bag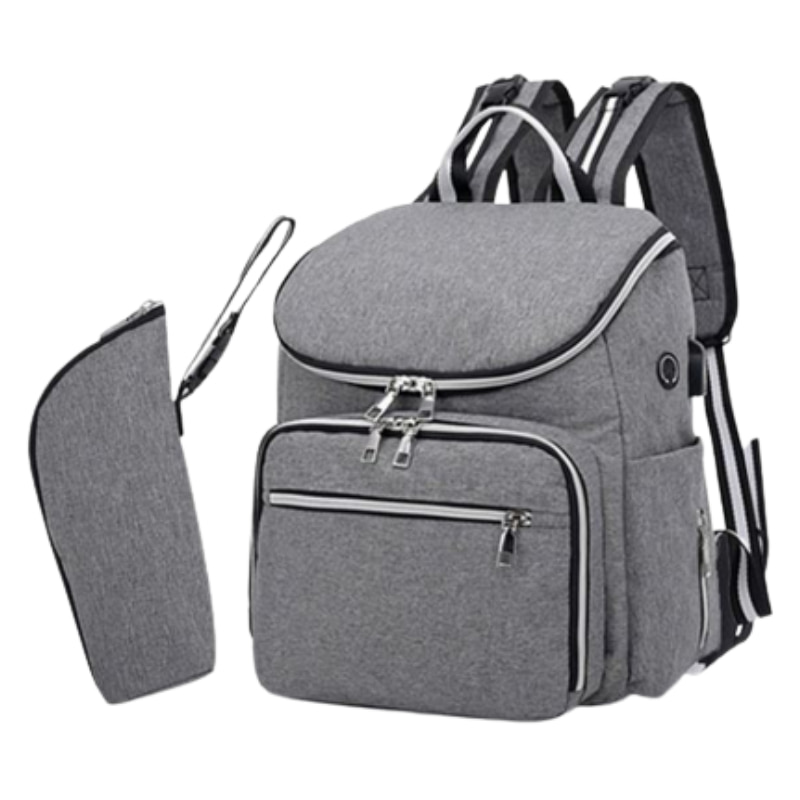 For just over RM30, this canvas backpack is one of the best affordable diaper bags around. It offers practical features, such as a roomy main compartment, multiple pockets for bottles and utensils, and buckles to hang the bag securely on a pram. Not only that, it has a USB port for easy mobile charging and an insulated bottle bag to keep milk warm. It's little wonder this backpack has sold close to 5,000 units!
2. Convertible

Mommy Bag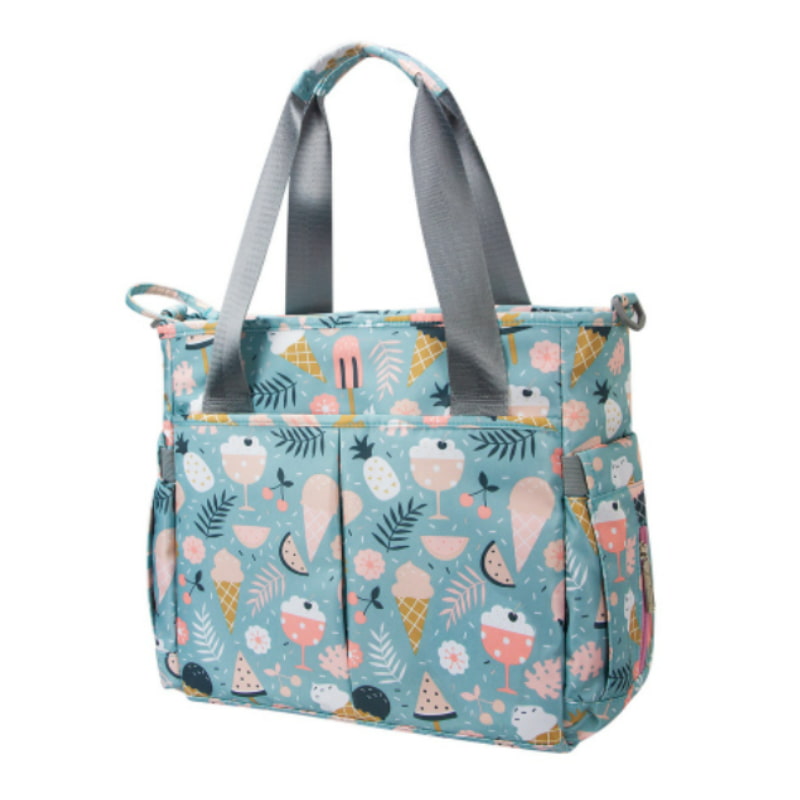 This vibrant convertible mommy bag is a real steal for under RM50. It's only slightly bigger than A4 size, but it packs a bunch. It has at least 12 pockets, including a hidden one at the bottom to separate wet or soiled clothes. If it gets a bit too heavy to carry, you can conveniently alternate between holding, shouldering, and hanging the bag. Thanks to the high-quality waterproof fabric, it's also easy to clean and durable.
3. Mamakiddies Multipurpose Diaper Bag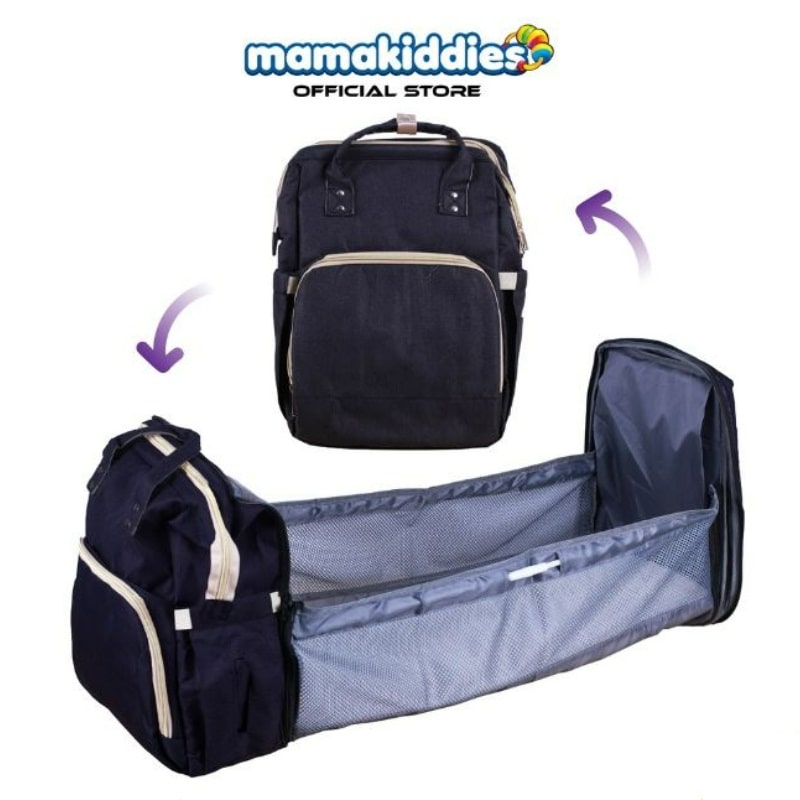 This multipurpose diaper bag by UK brand Mamakiddies is among the best value-for-money diaper bags, going for only RM64.90. The comfy shoulder bag offers spacious compartments, milk bottle insulators, a USB port, and a changing pad for convenience on the go. Even better, it comes with an expandable bassinet and baby mattress, so your baby can feed or nap comfortably anywhere.
4. Ecobb Diaper Backpack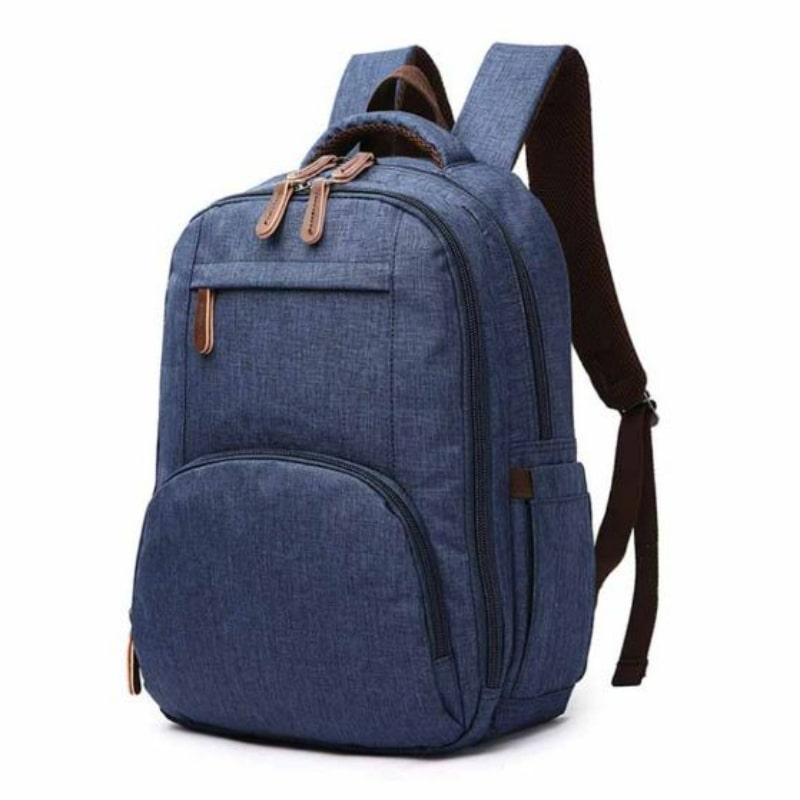 Slim but generous in capacity, the unisex Ecobb backpack fits all of your baby's items – and yours – without appearing overly bulky. It's got multiple pockets plus an expandable zipper compartment, which provides extra storage for long days out.
Best

Small

Diaper Bags

For Short Outings
If you're out with your baby for only a couple of hours, it might be easier to carry a smaller diaper bag with just the essentials. So here are a few of the best compact diaper bags.
5. anello Mini CHUBBY 2WAY Bag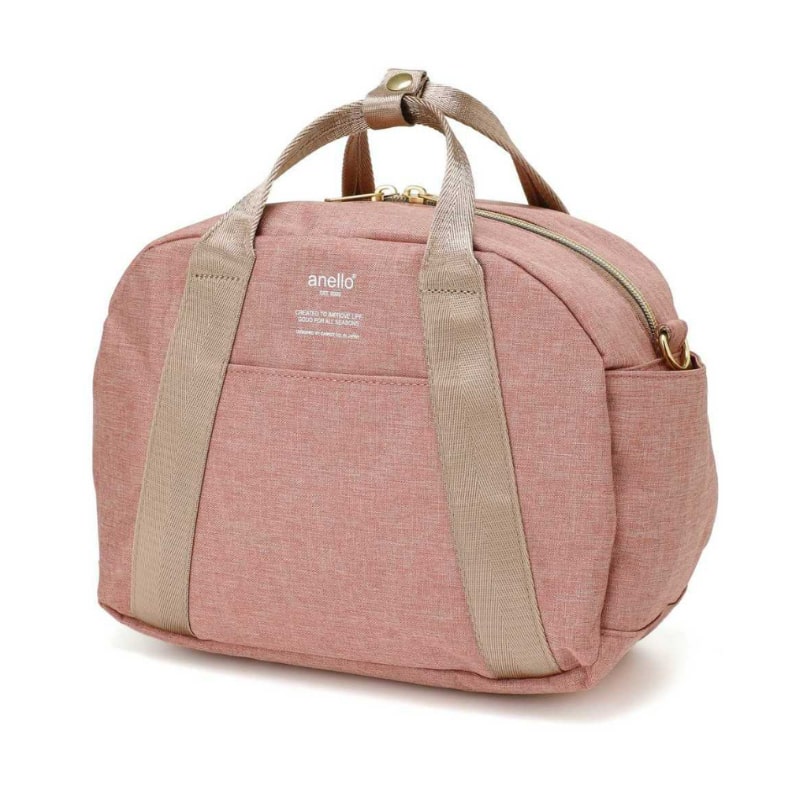 anello isn't a diaper bag brand per se, but their bags often feature pockets – lots of them! The Mini CHUBBY 2WAY has 10 pockets, to be specific. Yet it's compact enough to carry along on a doctor's appointment as a handheld or crossbody bag. If you're tired of your baby's stuff taking up all the space, this bag makes up for it with a detachable vanity pouch that's just for you.
6. Princeton Milano Junior

Mommy Bag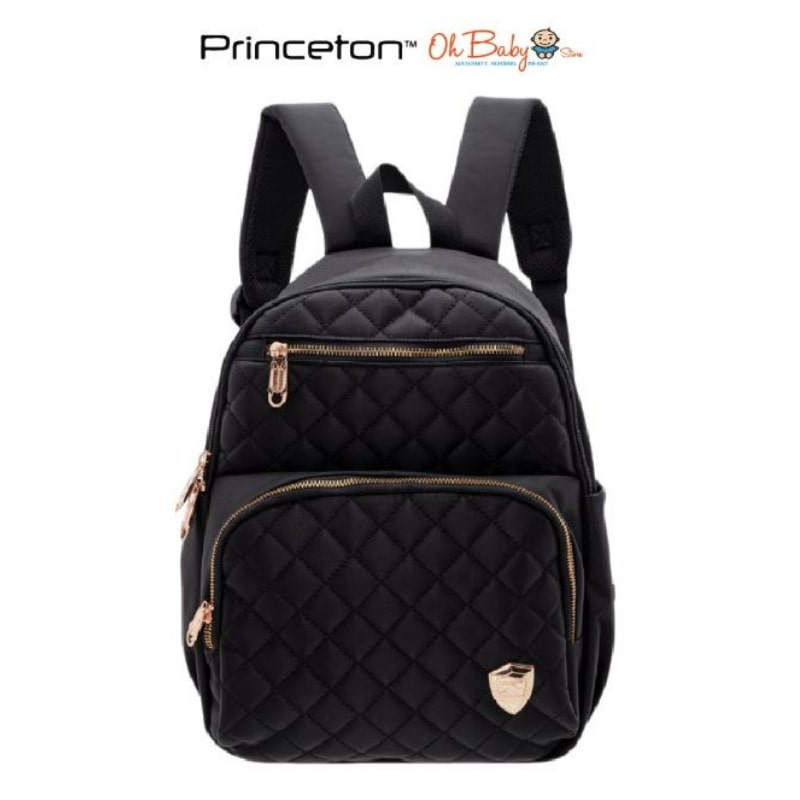 The smaller version of Princeton's best-selling Milano mommy bag is great for short excursions. The backpack style means you can be hands-on with your kids, while the padded shoulder straps keep you comfortable for longer. It's also got a front zipper compartment that keeps beverages warm and side pockets that keep wet wipes close at hand. With the water-repellent fabric, you don't have to worry about spills or drizzles while you're out.
7. Minimalist Korean-Style

Mommy Bag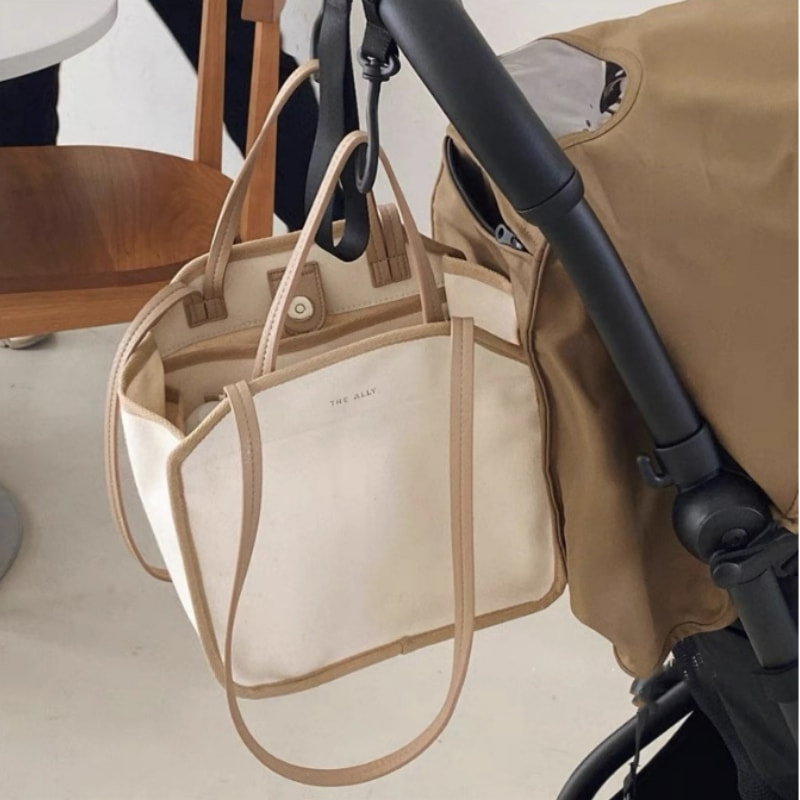 This minimalist mommy bag is perfect for the Instagram mom. You'll feel instantly chic carrying it, even though it's really just diapers and spit-up towels inside. It's neither big nor small, so it's perfect for when your baby is less fussy. Best of all, this sturdy canvas bag comes with interior pockets and a pouch to keep tissues and odds and ends in order.
8. Itzy Ritzy Mini Diaper Bag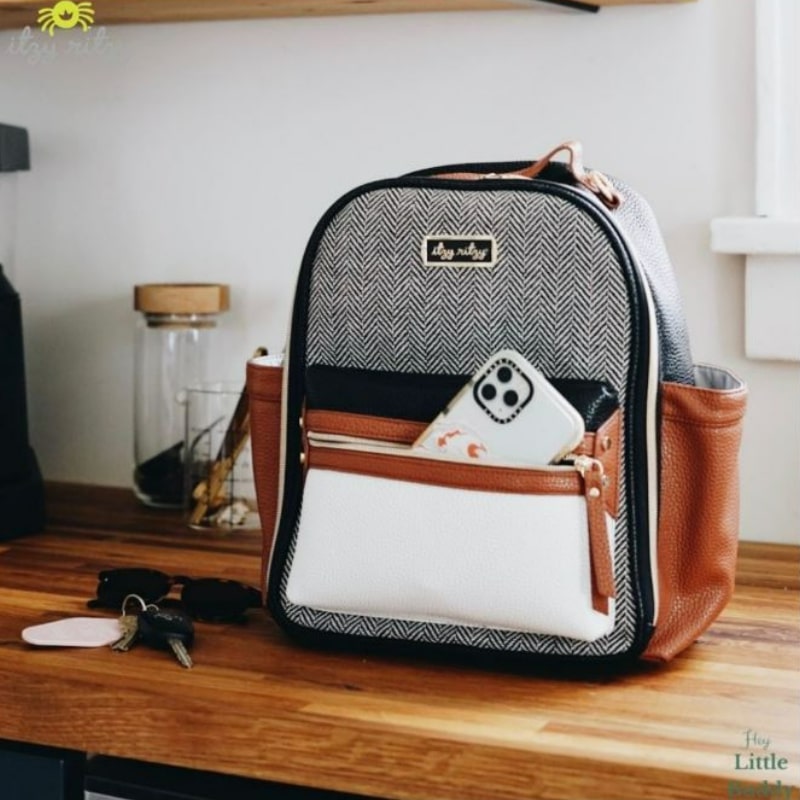 Don't let its petite size deceive you. This stylish vegan leather mommy bag by Itzy Ritzy has eight pockets in total, including a zippered back pocket that fits a matching changing pad. It also features the brand's signature rubber 'feet', which elevates the bag and protects it from dirty surfaces. Rest assured, it is as stylish as it is functional.
Best

Extra Large

Diaper Bags

For Twins
Whether you have twins, multiples, or simply a lot to pack, these extra large diaper bags will come in handy.
9. Mommy Satchel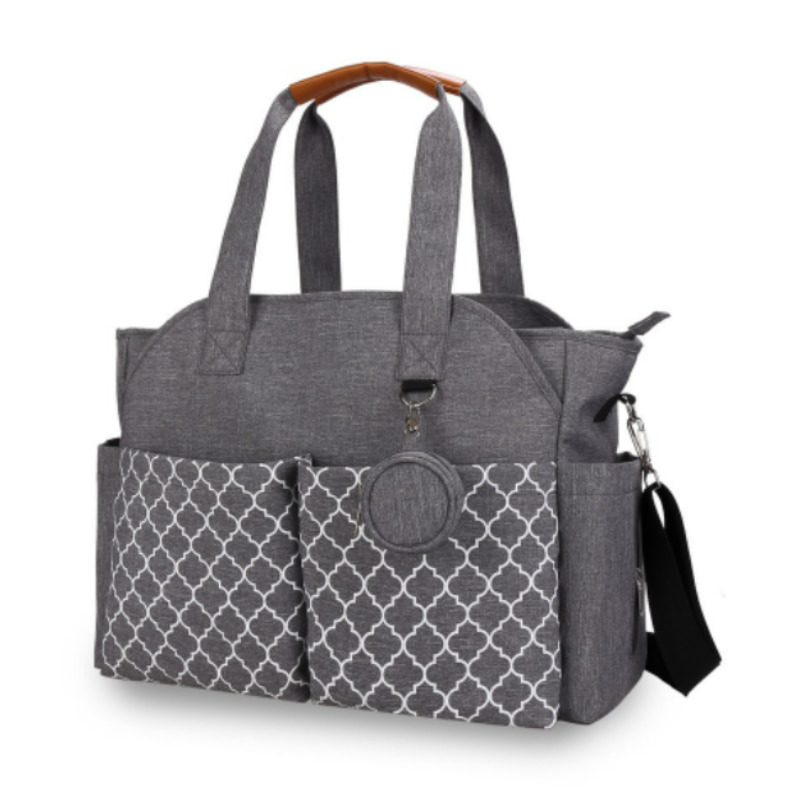 Is it a weekend bag or a mommy bag? Keep 'em guessing with this satchel! You'll probably use it interchangeably, owing to its ample space, 17 pockets, and thoughtful accessories. It's made of durable water-resistant fabric too, so it'll better withstand wear and tear. Although it doesn't come with backpack straps, it's still one of the best bargains for extra large diaper bags.
10. Akarana Baby Nui Convertible Backpack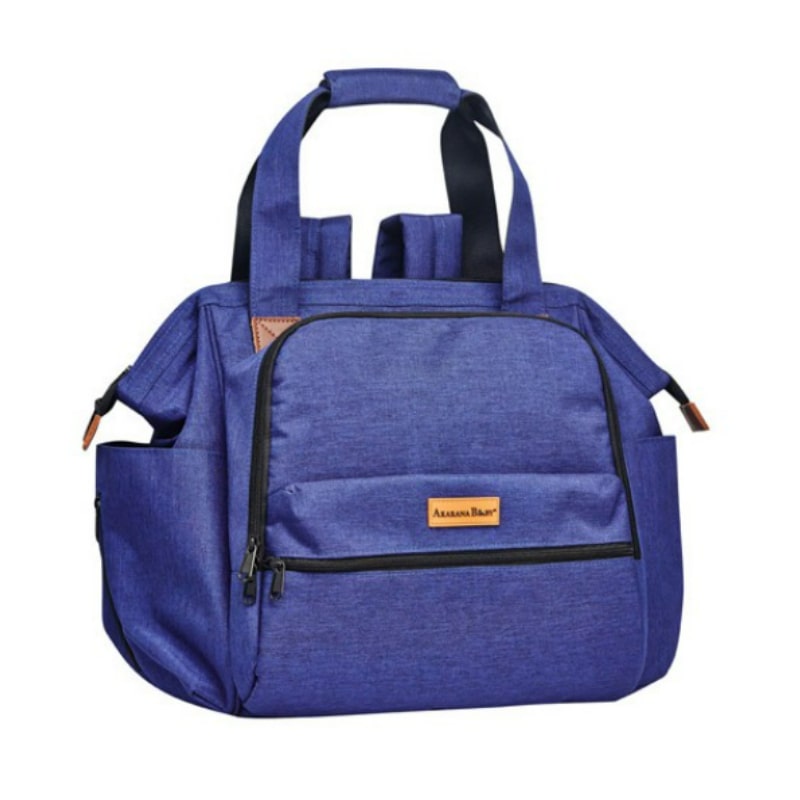 The unassuming polyester exterior of the Akarana Baby Nui backpack belies the 15 pockets it holds. They include three insulated ones for bottles and a large one in the back for extra storage or hiding the shoulder straps when not in use. Don't forget the bag is convertible, which means you can carry it by hand, on your back, or hook it onto the stroller.
11. 5-In-1 Essential Diaper Bag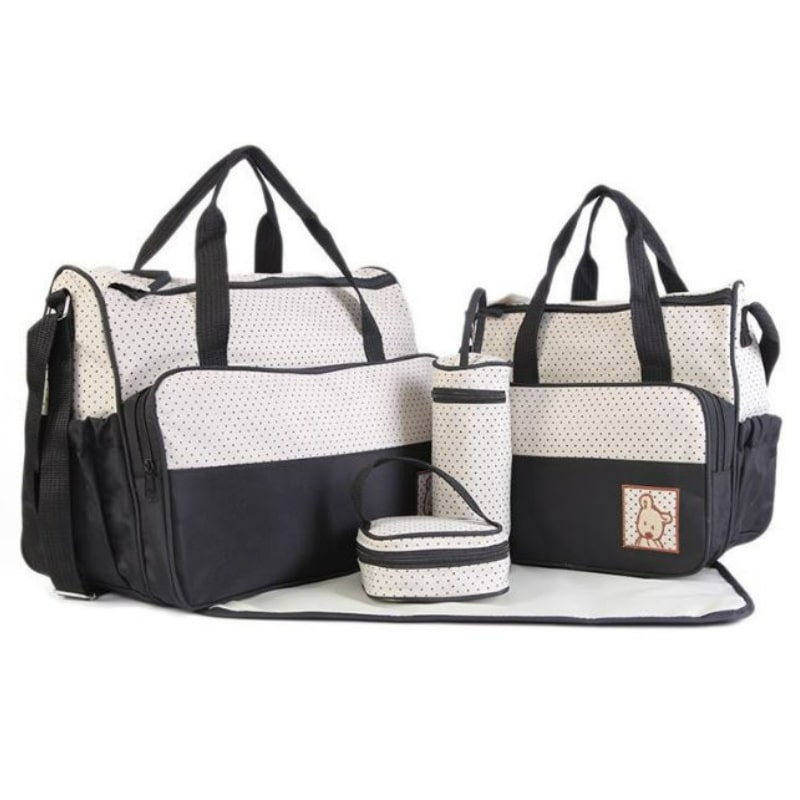 If one bag simply isn't enough, this set comes with two! Together, they offer the space you need to store double the items, on top of a padded changing mat, wipes case, and insulated bottle bag. In fact, they're so versatile they'd be best used as hospital bags first and then as diaper bags and travel bags.
Best

Lightweight

Diaper Bags

For Travelling
Exploring someplace new with your kid? Lighten your load with these best lightweight diaper bags.
12. Skip Hop

Forma

Diaper Bag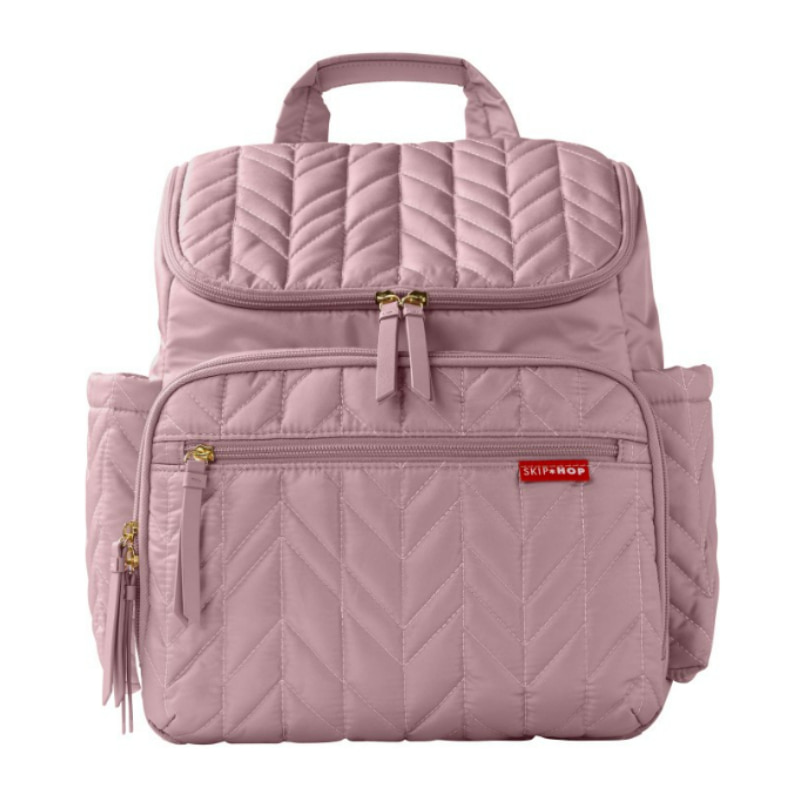 The versatile Skip Hop Forma diaper bag will take you from birth to toddlerhood, and beyond. Weighing in at 0.6kg, this quilted carrier isn't just light, it also fits quite a bit. Its standout features include the roomy interior, extra-wide opening, front compartment with two packing cubes, matching changing pad, and a variety of insulated and non-insulated pockets. It's popular among Malaysian parents, and it's easy to see why.
13. Princeton Feather Lite Diaper Bag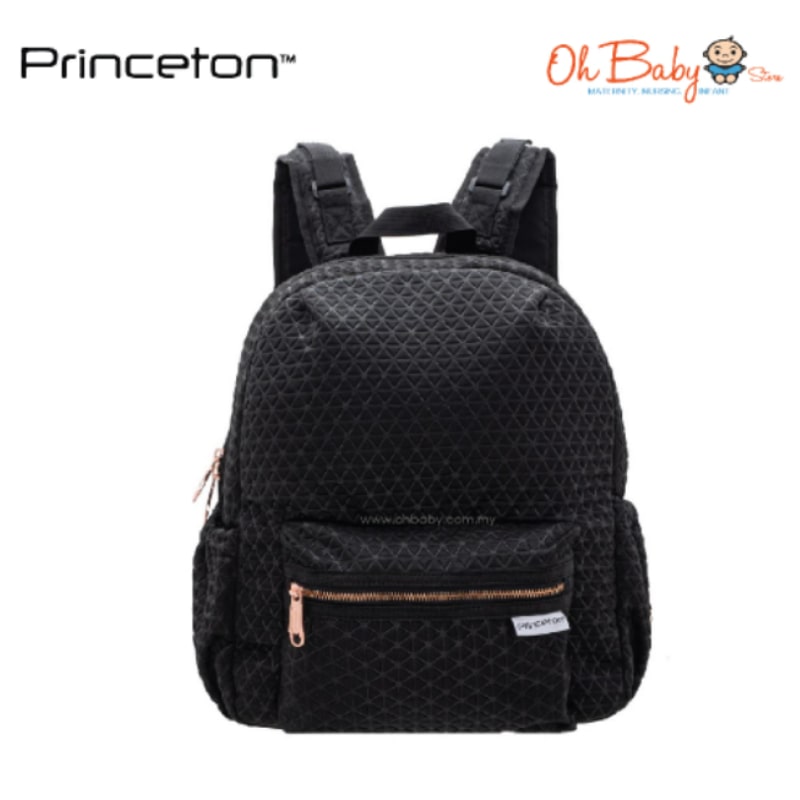 If you think the Skip Hop diaper bag is light, this Princeton backpack weighs a mere 0.3kg. It'll keep shoulder and back aches at bay, but it still has everything you seek in a diaper bag – insulated pockets, padded media compartment, changing mat, stroller buckles, comfortable shoulder straps, the works. Even better, the bag's zip comes with a lifetime warranty.
14. Legato Largo Lieto Rucksack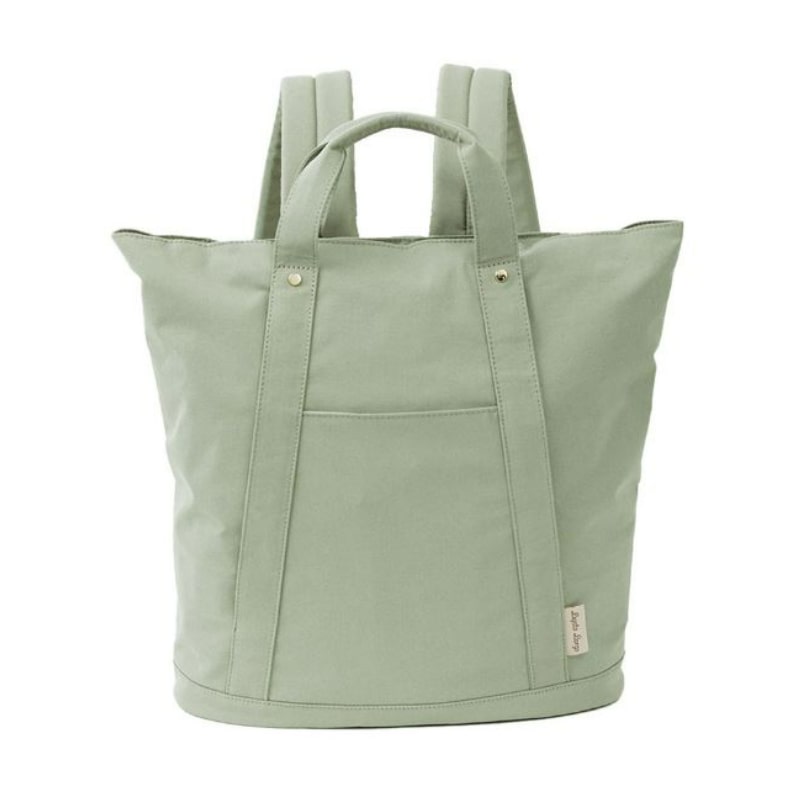 Though not specifically a diaper bag, the sleek Legato Largo Lieto Rucksack doubles up as one just fine. It's made with a water-repellent fabric that's lightweight, making it ideal for travel or everyday use. And with the wide opening and 11 pockets, it also has all the conveniences of a diaper bag built in.
Best

Manly

Diaper Bags

For Dads About Town
We get it. Dads want in on the diaper bag action without the attention. Take your pick from these best unsuspecting diaper bags for dads.
15. PUMA Active Diaper Backpack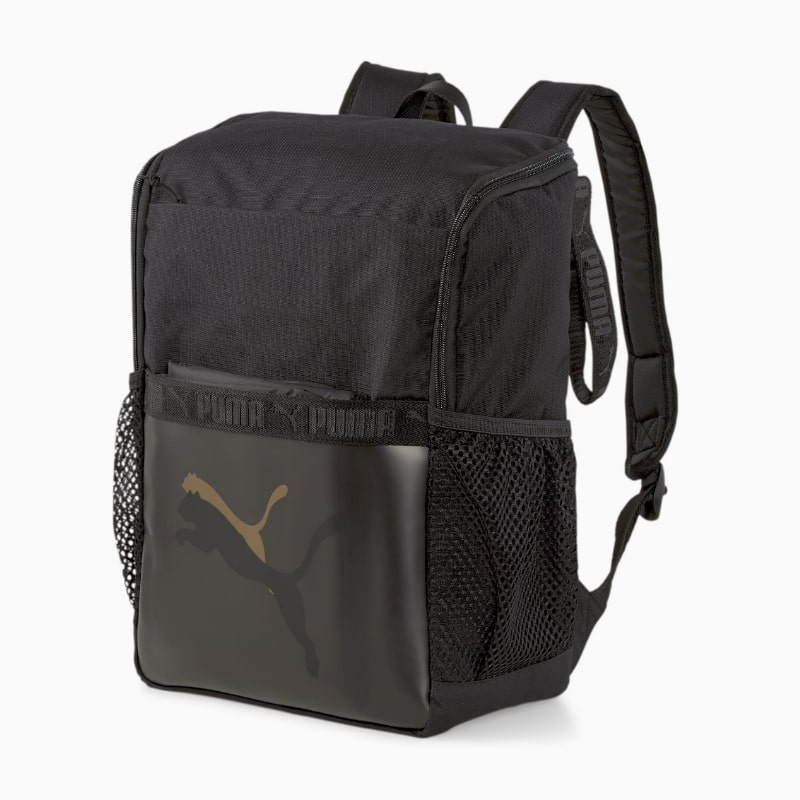 Although this PUMA backpack calls itself a 'women's backpack', it looks pretty gender-neutral to us. It's perfectly camouflaged by the boxy silhouette and sporty all-black design. Dads can bring it to the office, gym, and play dates – no one will bat an eyelid. It doesn't compromise on handy features either. It comes complete with an easy-clean changing mat, padded shoulder straps, insulated bottle compartment, and a removable, washable pocket for storing dirty clothes.
16. Skip Hop

Duo Signature

Diaper Bag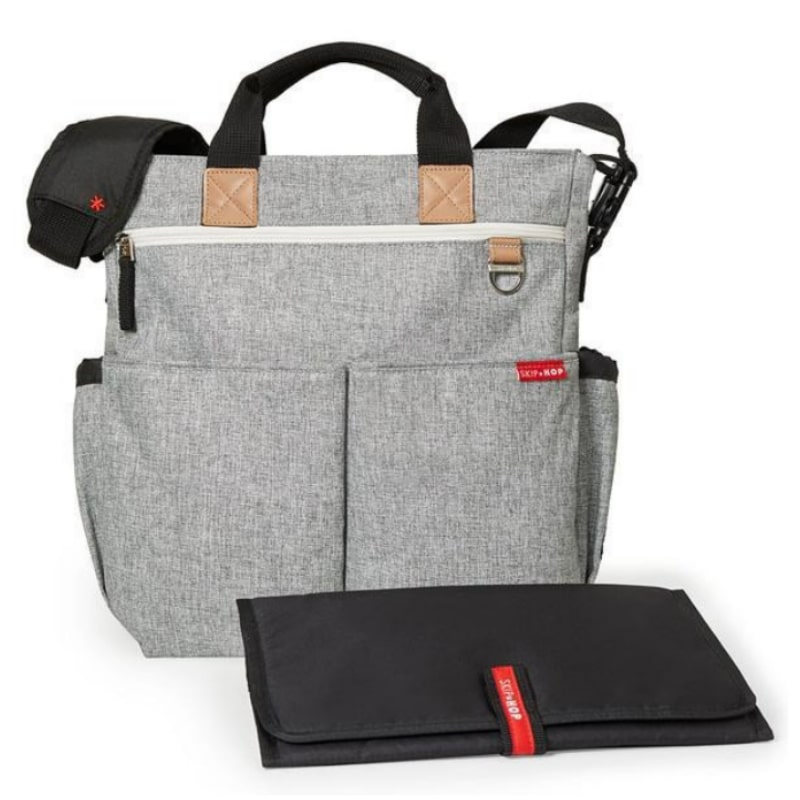 The messenger bag is one of the best inconspicuous diaper bag styles for dads. This Skip Hop Duo Signature diaper bag in grey or slate is the perfect example. It's rugged enough for everyday use, yet professional enough to tote to work. And it's got all the classic components of a good diaper bag, including a tech pocket that holds tablets and laptops up to 15 inches.
17. TERMINUS Daddy Cool Diaper Backpack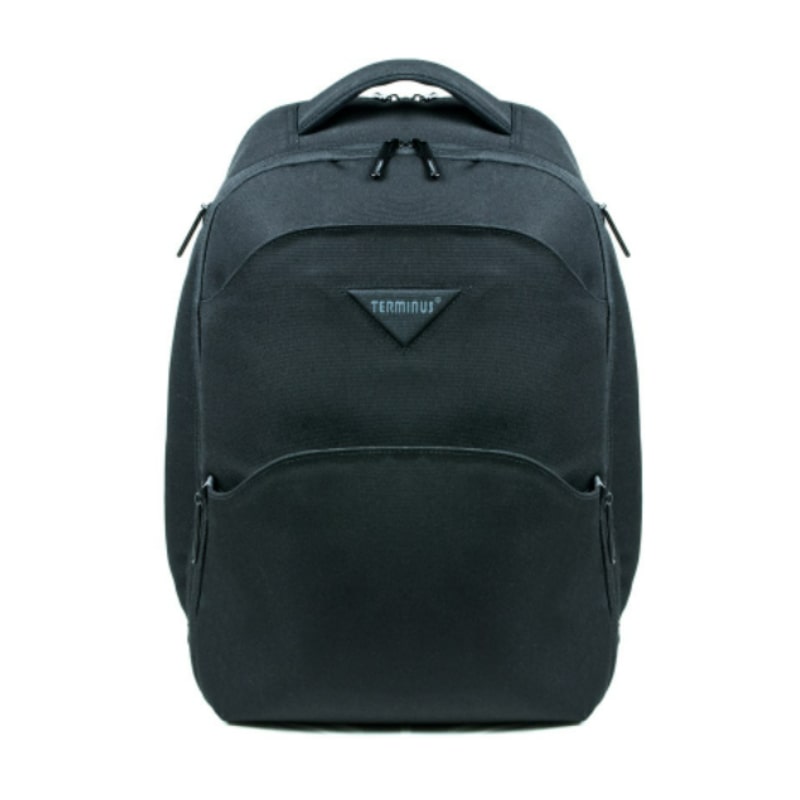 This award-winning TERMINUS diaper bag slash laptop bag was designed with the modern dad in mind. It's unique in that the dedicated compartments are vertical, which means it's easier to access the essentials. It's also got a host of versatile features and accessories for dad and baby, including a laptop sleeve, changing mat, and detachable bottle caddy.
Go Out and About With Ease With The

Best Diaper Bags

In Malaysia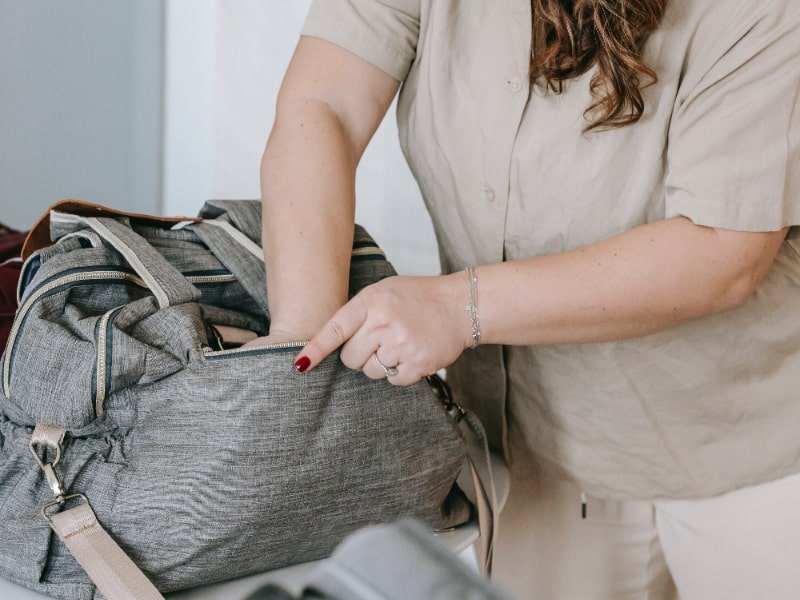 When you've got style covered, what's left to consider is price point and practicality. With a combination of the three, the best diaper bag should ensure you spend less time looking for things and more time with your child!
Looking for car seats and high chairs next? Check out our best-in-class selections. But before you cart out, remember to sign up for Mum's Club to get exclusive members' deals, brand vouchers, and extra cashback coins on baby products.