By now, you must already know Squid Game. The battle-royale Netflix series revolves around a game show, in which 456 poverty-stricken contestants partake in twisted versions of childhood challenges to walk away with a cash prize that will overturn their financial woes. While gruesome consequences happen within the island where the games take place, a sharp-witted detective is putting the pieces together, hoping to tear down the sinister operations. And said detective Hwang Jun-ho is played by the dashing Wi Ha Joon.
Who Is

Wi Ha Joon

?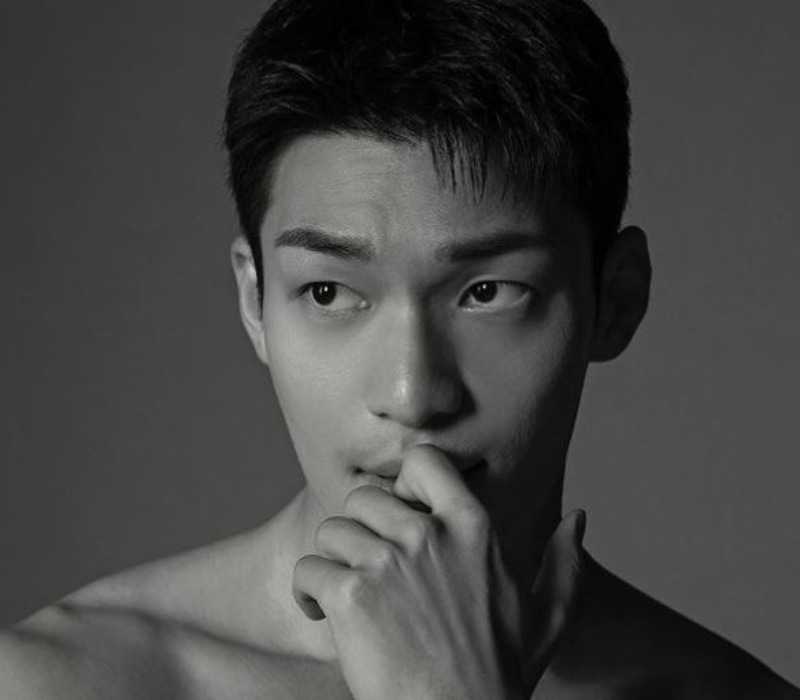 Born in August 1991, the 30-year-old actor made his debut in a short feature in 2012, and has since steadily starred in a mix of films and dramas like Something In The Rain and Midnight. His extensive filmography has made him a household name in South Korea, but Squid Game has certainly brought him international acclaim.  
In a bid to dial up the collective thirst for the suave star, Men's Health Korea even put him on the cover of its October 2021 issue. And let's just say, Wi Ha Joon's abs have been basking in full and unfiltered glory. In the issue, he also spilled the beans on his fitness routine, which includes a strict full-body workout regimen at home. 
So, what physical tribulations must one endure to sculpt a chiselled physique worthy of magazine covers or a brooding cop? Allow us to suggest a few exercises, all accompanied by photos of Ha Joon for… inspiration. Of course.
The Ultimate

Full-Body Workout At Home

To Get

Wi Ha Joon'

s Fire Physique
Abs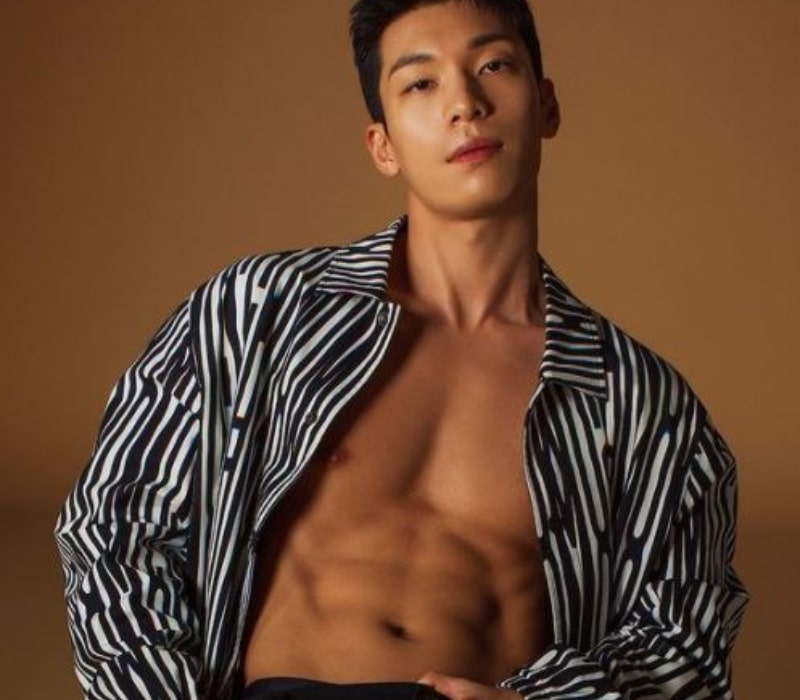 Want a washboard midsection similar to Wi Ha Joon's? It will require a vast amount of dedication and discipline. The workouts can be gruelling, as they target major muscle groups like the core and obliques. If you are up for the challenge, this 10-minute video is one of the best ab workouts videos on YouTube because it doesn't require any equipment. No pain, no gain. Want Wi Ha Joon's abs? Can't slack.
Chest
To attain a more imposing physique (like Mr Wi here), focus on exhausting your chest muscles in the best way possible. You are by no means straining them, but instead using a targeted approach to achieving the results you want. Don't know where to start? Consider inserting this quick chest workout routine in your full-body workouts at home. Using only your body weight, these exercises are a mix of strength and flexibility, consisting of push-ups of varying intensity. Stay consistent and don't be surprised if your T-shirts start feeling a little snug after a few weeks. 
Arms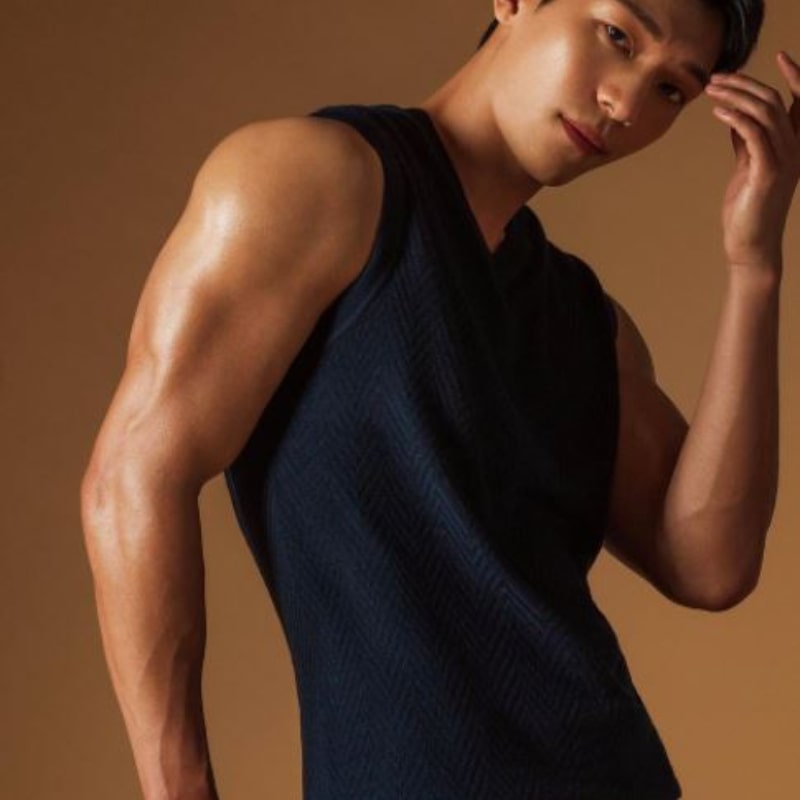 Have the courage to answer every "do you even lift, bro?" question with a unilateral dumbbell workout that promises firm arms! Notice we didn't say big but firm arms, very much like the perfect form that Wi Ha Joon is sporting here. Often the easiest routine to include in a home full-body workout, there are many methods to grow your biceps, triceps, and forearms. You can go equipment-less with push-ups and inchworms; both exercises are known for arm-toning. Alternatively, invest in a couple of dumbbells for functional strength training. 
Back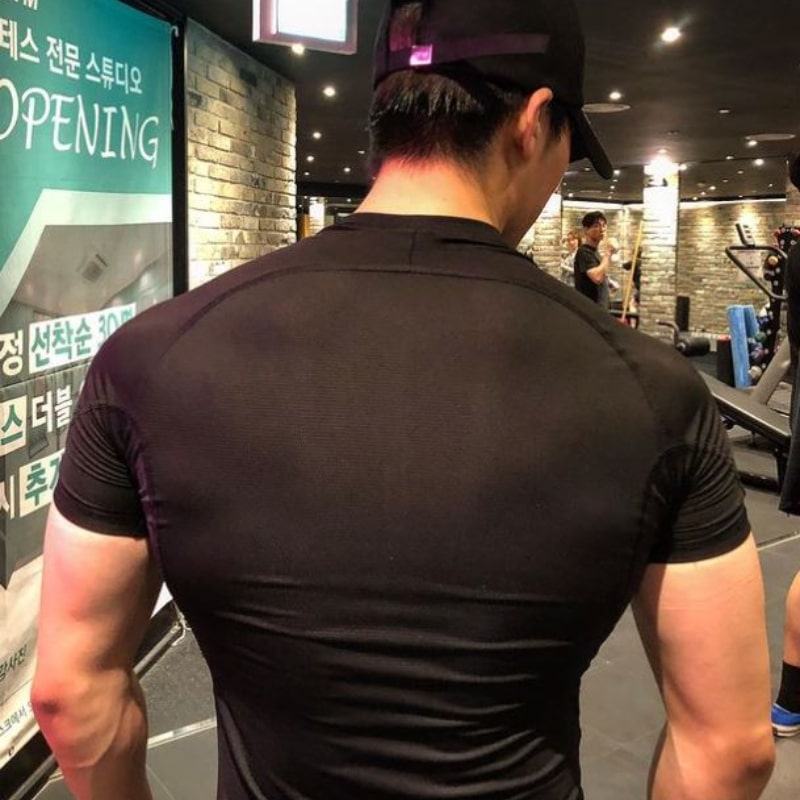 With so much focus on front-facing muscles and searching for the best ab workouts, it's easy to neglect what's behind them: back muscles. They are just as (if not more) important. A strong back stabilises your spine, improving your efficiency at lifting and pulling. Also, a bigger and stronger back helps with your standing and sitting posture! Bonus for guys: You give better piggyback rides too. 😉
Legs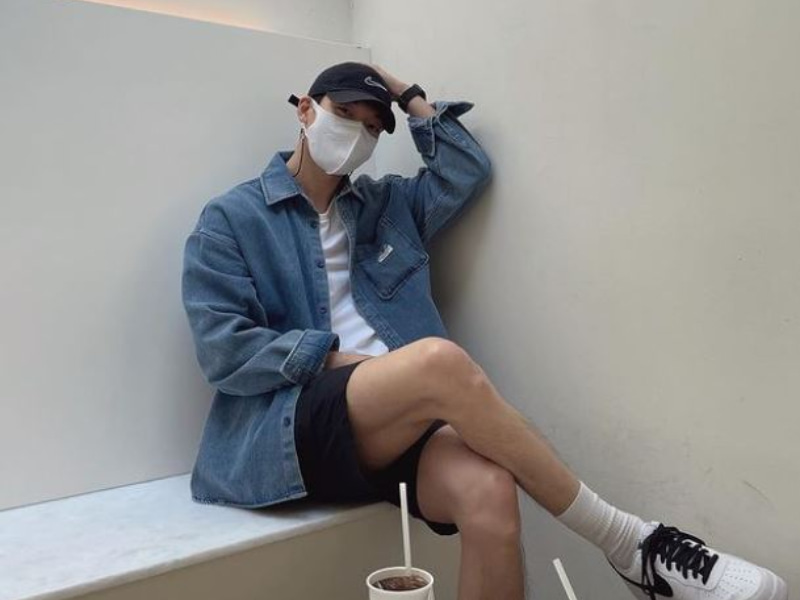 "Don't skip leg day". Google this phrase and you will be greeted with photos of buff guys with twigs for legs. It's good advice because it's all too common for people to neglect their legs in any home full-body workouts. After all, leg workouts are hard. Squats, deadlifts, and other leg exercises are physically demanding, and the soreness afterwards can be unpleasant. But hey, a small price to pay if you aspire to have someone glean at your legs in admiration, like how you just did to Wi Ha Joon's.
Perform These

Full-Body Workouts At Home

And (Maybe) Get

Wi Ha Joon

's Body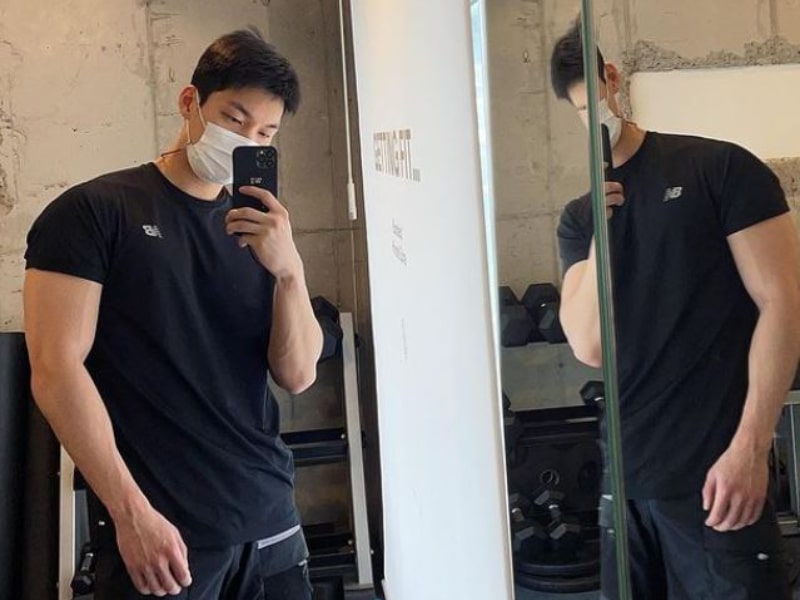 At this moment, there's no stopping Wi Ha Joon—especially after the surfacing of those saucy Men's Health photos. The good news, gents? Wi Ha Joon's abs are attainable, and not just some far-fetched fantasy. By consistently working out, you can be flexing a ripped physique in no time; maybe not on Men's Health, but at the beach or the pool where ogling eyes are aplenty. Or facing a mirror in your bedroom—whatever makes you happy!
Finding ways to upgrade your home workout situation? Check out our lists of jump ropes, spin bikes, or treadmills. Don't neglect what you eat as well! A healthy and balanced diet is integral to muscle building and strength resistance. Try including these low-cholesterol foods, most of which are a great source of protein and calcium. Otherwise, these healthy breakfast food ideas are a solid way to kickstart your day with plenty of nutrients.