We've already covered the ins and outs of cat eye make up, so today we'll be talking about their sultrier-looking counterpart: siren eyes (also known as fox eye makeup). This look has been going viral on TikTok for its bold and smokey style as well as its elongating effect. But before we get into the techniques, let's first tackle what exactly this trend is all about. 
What Is The

Siren

/

Fox Eye Makeup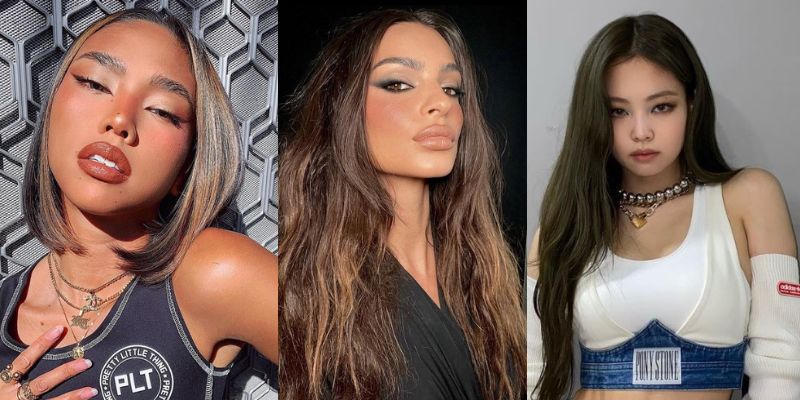 Just like cat eyes, the fox or siren eye look features a long wing that extends from the outer corners of the eyes to create the illusion of a face-lift. 
The only difference is that cat eyes place more emphasis on drawing your wings upwards to mimic a rounded effect that's similar to a cat's. Meanwhile, the fox eyes are more focused on elongating the eyes outwards to create an almond-shaped silhouette to resemble the eyes of a fox.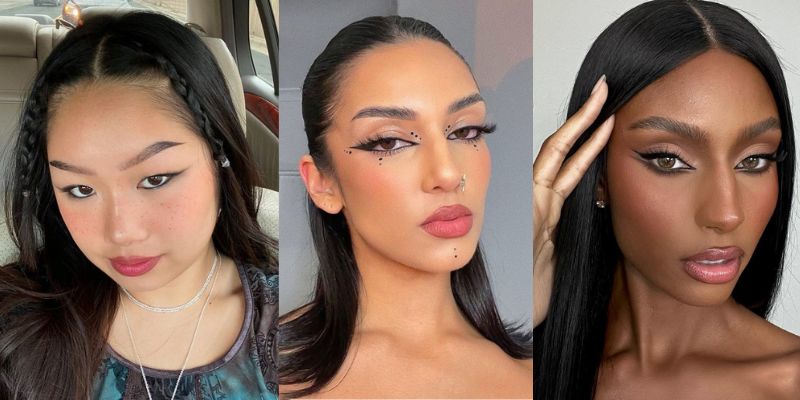 As for the siren eyes, they're basically an extension of the fox eye makeup. They feature darker eyeshadow or thick eyeliner that is smoked out to appear more sultry and seductive. 
How To Draw The

Fox Eye Makeup
For how effortless it seems to appear, there are quite a fair bit of steps that go into mastering the perfect fox eye makeup. Here's a basic breakdown of how to achieve the look. 
1. Fully Conceal Your Under-Eye Area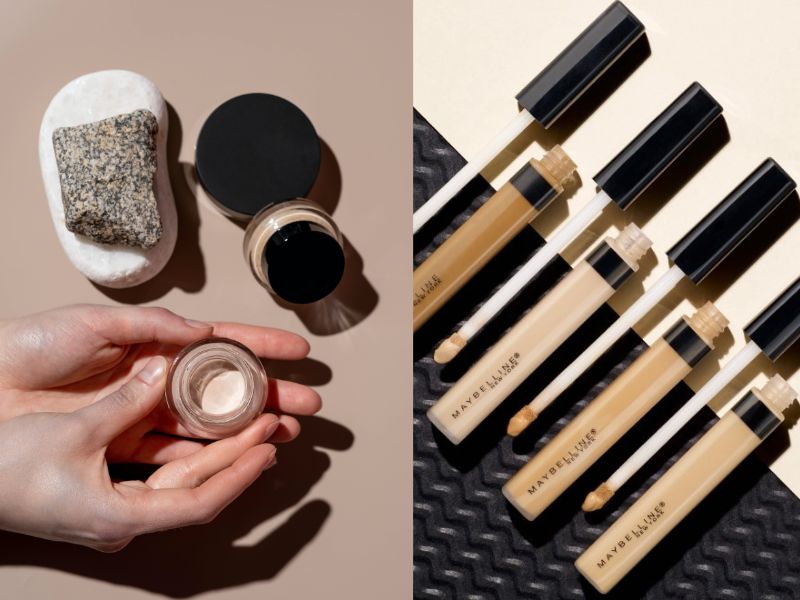 Before you start, you'll want to go in with a concealer and tackle the under-eye area first. Make sure to focus on blending the product upwards so that it extends to the outer corners of your eyes. This will create a more lifted look and serve as a light base that will help you map out the shape of your wing later on. 
2. Cleanse & Prep Your Lids With A Primer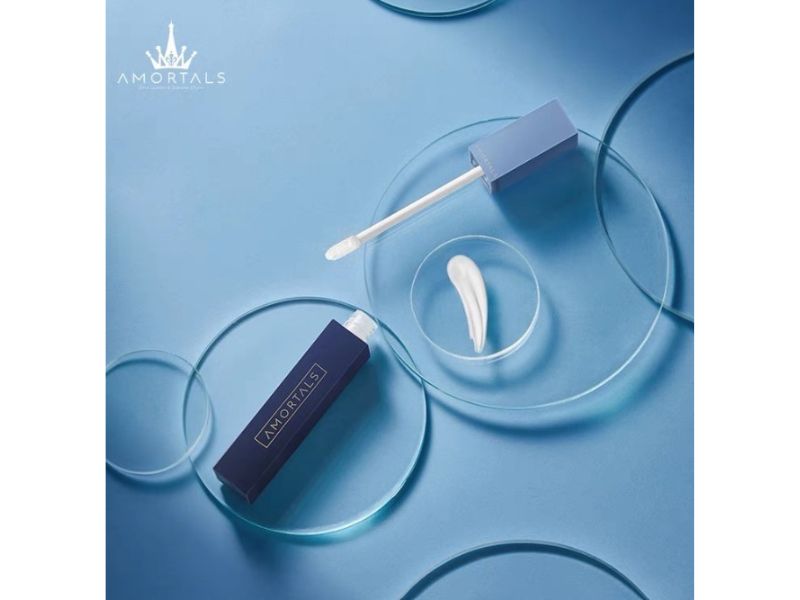 Next, you'll need to prep your eyelids for eyeshadow. Just as how it's crucial to keep your face fresh and clean with skincare before your face makeup, your eyes also need to be thoroughly cleansed before putting on eye makeup. After getting rid of the excess oil and dirt, follow up with an eye primer to set a neutral base. This will even out any discolouration while ensuring that your eyeshadow and eyeliner stay locked in place. 
3. Use A Tape To Shape Your Eyeshadow Wing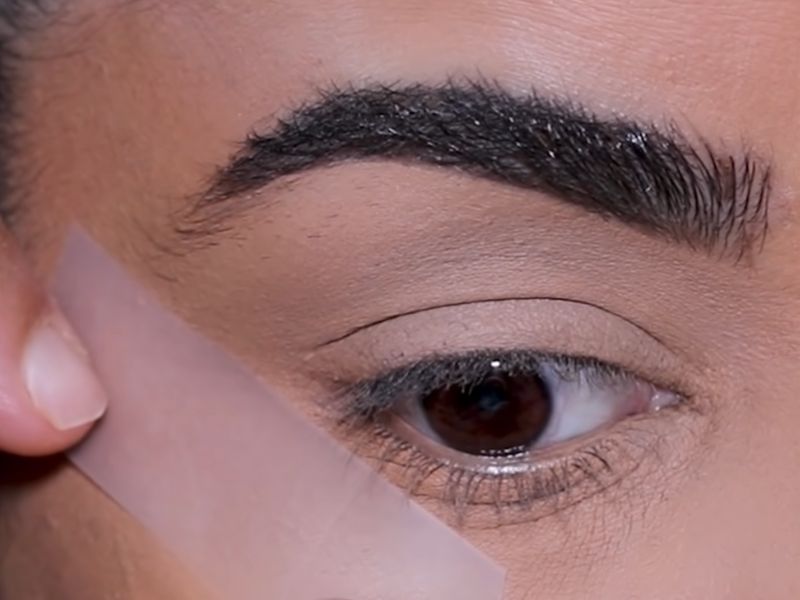 You can choose to draw in your eyeliner first, but if you haven't quite mastered it yet, then it's better to first create an outline using eyeshadow. An easy and trusty hack you can try is using scotch tape to get an even sharper wing. Simply place the tape against the outer corners, then gently apply your transition eyeshadow shade and blend it outwards. 
From there, you can gradually build up the intensity of your wing by packing on darker colours to achieve an ombre effect. When you're satisfied with the style, you can slowly peel off the tape, and your sharp wing is completed! 
4. Clean Up With A Concealer
You might have noticed a bit of shadow fallout and that your makeup was also removed when you peeled off the tape. Don't fret, because this can easily be fixed with another round of concealer. Remember to pat it in an upwards motion to maintain a snatched and lifted look. 
5. Extend The Inner Corners (Optional)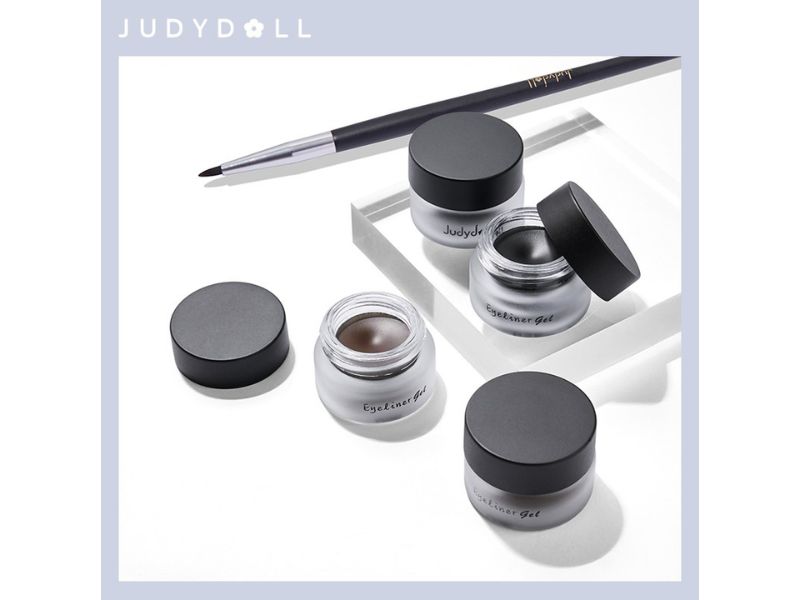 If you prefer a natural style, you can apply a coat of mascara and complete your eye look here. Otherwise, take a thin eyeliner brush and apply a dark shade along the inner corners of your eye before connecting it to the lower lash line. This will help elongate your fox eyes even further. 
6. Apply Mascara & False Eyelashes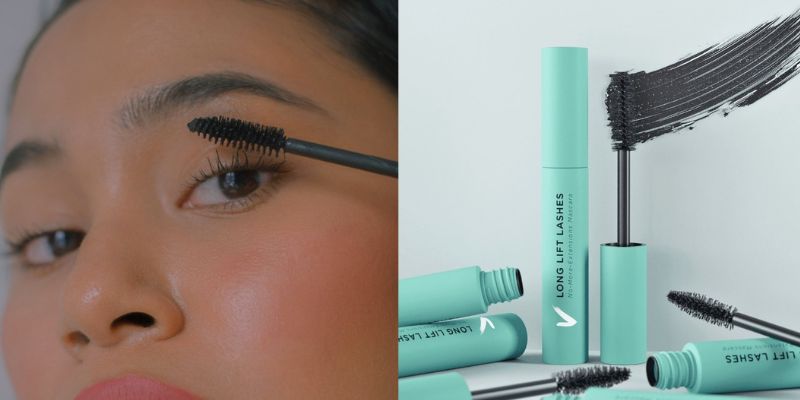 At last, we've reached the final step of the fox eye makeup. Your lashes play a key role in this look and the more fluttery and longer they appear, the better. Concentrate on applying mascara to the outer portion of your lashes and push them outwards. Similarly, you'll also want to place your false lashes onto the outer corners to maintain that elongated look. 
Related: These Are The Best Mascaras That'll Curl, Lengthen & Volumise Asian Lashes
Related: 7 Best False Eyelashes To Transform Your Eyes From Sad To Fab
How To Draw

Siren Eyes

Makeup
The process for creating siren eyes is just a tad different from the fox eye makeup. While the latter is all about an earthy fusion of shadows and a softer wing, the siren eyes are slightly more dramatic. 
1. Go Straight Into The Liner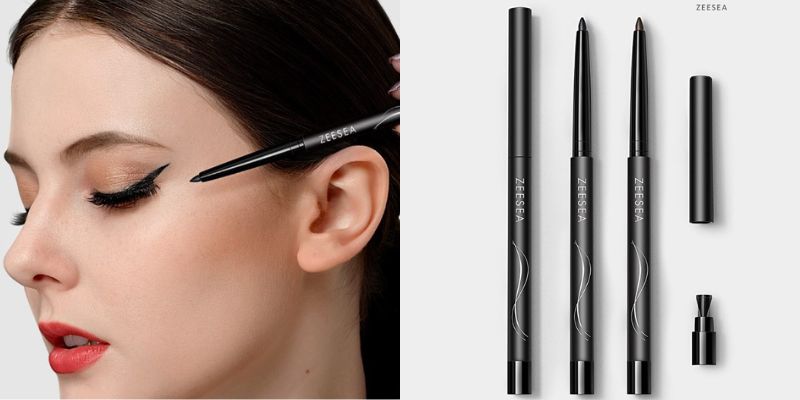 Drawing siren eyes is a lot more direct because you'll be going straight into the liner. Take a black eyeliner pencil and create your flicked-out wing first, then connect the outer tip to the crease. Don't forget to outline the outer lower lash line too–this creates the illusion of longer-looking eyes. If you have monolids, you can keep it simple by drawing a long, horizontal wing instead. 
2. Diffuse The Liner With A Blending Brush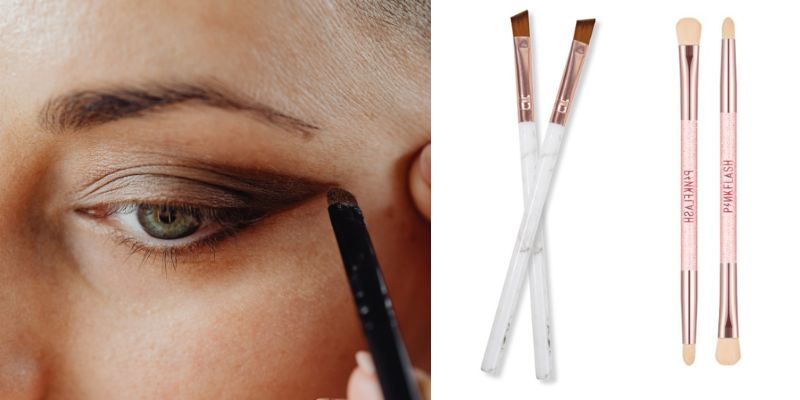 Next, you'll want to smoke out the liner with an eyeshadow blending brush (or an angled brush to sharpen the wing). And apply an extra layer of black eyeshadow to intensify the look even more. Use a makeup wipe to clean up any messy areas.
3. Apply Highlighter & Mascara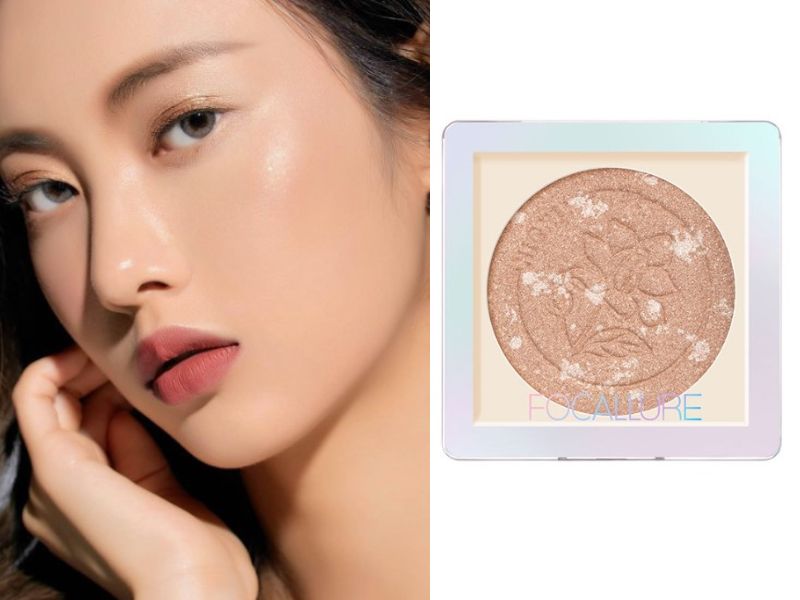 Add some finishing touches by sweeping some powder highlighter along the upper lash line and on the inner corners of your eyes. Brush on a coat of mascara and you're good to go! 
Look Foxy & Alluring With The

Siren Eyes

&

Fox Eye Makeup

Trend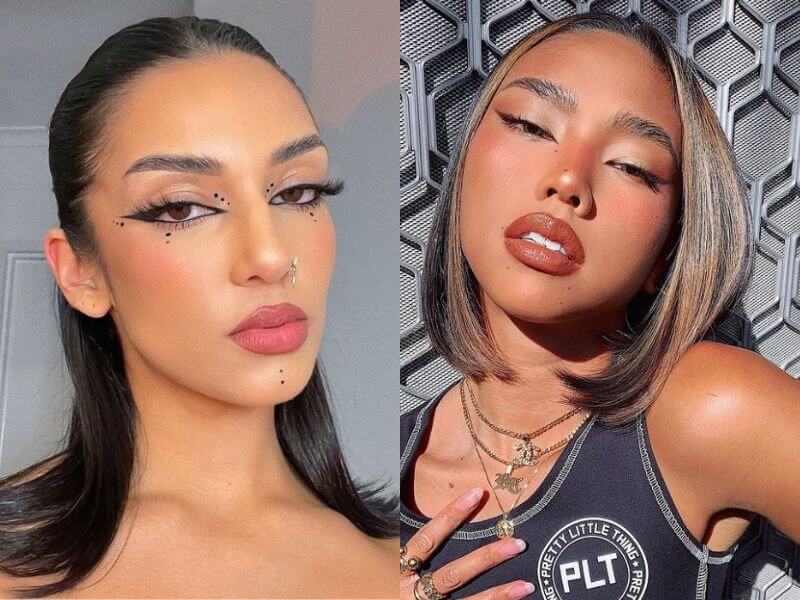 With that, you've completely mastered the siren and fox eye makeup! Now that you've got one look done, you can try your hand at these other bold eyeliners and eye makeup trends. Or if you're still getting used to the classics, these simple hacks will help you achieve the cut crease and smokey eye look without looking like you've got punched in the face. 
 Don't forget to head over to Beauty Carou-sale to stay up to date on all the latest beauty trends!