Ah yes, the cut crease—the eye makeup style that every beauty beginner fears to attempt. Trying to blend even just one shadow pigment is already a hassle, but throwing concealer into the mix is a whole new level of complicated. Thankfully, there are several tips and tricks to simplify the process. But before we dive right into all the different hacks and trendy cut crease looks, let's first define what exactly is a cut crease. 
What Is A

Cut Crease Look

?
Quite simply, a cut crease is exactly what it sounds like. You're using concealer or foundation to cut across your crease to add definition to your eyelids. For the uninitiated, this crease is the little dented area that's just below your brow bone. It's a technique that instantly opens up your eyes and makes them appear wider than they actually are. 
How To Do The

Cut Crease Look
There are many variations of the cut crease; but if you're just starting out, this is a basic breakdown of how to achieve the look.
Step 1: Prime Your Lids
First things first, you should start by priming your lids with an eye primer. This will even out any discolouration and create a good base that will keep your eye makeup in place. If you don't have a primer, you can also use your concealer or foundation and set them with powder. 
Step 2: Blend Your Eyeshadow In The Crease
Next, place a dark brown shade onto your crease and blend it with a fluffy eyeshadow brush until nicely diffused. Remember to always apply with a light hand instead of immediately packing on the pigment. You can always build up the intensity as you go along. 
Step 3: Cut The Crease
Take a flat eyeshadow brush to apply your concealer over your entire lid. This will clean up the edges of your brown shadow and create an outline for your cut crease. You can stop there or use an angled brush and extend the concealer outwards to create a wing for a more elongated effect. 
Step 4: Outline Your Eyes With Eyeliner 
Finally, outline the eyes with your favourite black liquid eyeliner to finish off the entire look. And with that, you've completed your cut crease eye makeup!
Simple Hacks For A

Cut Crease Look
It can be a real struggle trying to achieve that sharp, blended crease. Here are some simple hacks to help you out. 
With A Spoon
Believe it or not, your eating utensil can be an incredibly handy tool to create a precise cut crease look. Even more so for those who have uneven hooded eyes as they help to achieve a symmetrical crease on both eyelids! Simply place the spoon against your eyes, making sure the curve sits directly on the socket line. Shade in your eyeshadow along the edge of the spoon with a flat eyeshadow brush to form your crease. Then buff it all out with a fluffy brush in wind-swiping motions until you're satisfied with the blend. 
With An Eyelash Curler
If you have no problem blending in your crease but are struggling with drawing in your concealer, this hack is for you. First, place some concealer on the back of your hand and pick an eyelash curler that has a smooth, semi-circle curve. Dip the eyelash curler into the concealer and stamp it onto your crease. After that, all you need to do is clean up the edges and fill out the rest of your cut crease. 
Tip: Position the curler so that one end is sitting on the inner corner of your eye 
Place The Concealer On Your Eyelid & Look Up
Admittedly, this hack can potentially get just a tad messy at first. That said, it's still a good option to consider if you're an absolute noob at doing your cut crease. With this hack, you'll want to place your concealer on the bottom portion of your lid with your eyes closed. Once that's applied, you can open your eyes and the concealer will automatically transfer onto your crease. 
Now, if you've made a mistake, and the concealer transferred way above the crease, calm down, you don't need to panic. Just wait till the concealer has somewhat dried down a bit and then use a clean blending brush to clean up any messy areas. 
Types Of

Cut Crease Looks

To Try
Soft

Cut Crease Look
For the longest time, the glamorous cut crease was the most popular style since 2016. This year, however, sees a much softer interpretation taking over social media. With this look, you'll want to opt for light, pastel shades instead of dark, pigmented shadows. Glitter also plays a major role, but ideally, the sheerer and smaller the glitter particles are, the better. 
Half-

Cut Crease Look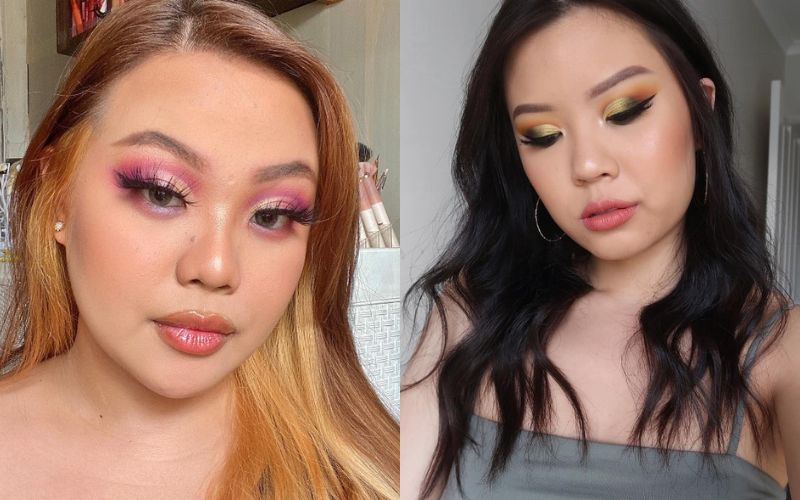 Don't feel confident enough to attempt a full cut crease? Then you might want to try a half-cut crease first. As its name suggests, you'll be filling only half your eyelid with concealer instead of covering the whole lid. Just apply your concealer on the inner corner of your eye, smoke it out into the outer portion, and you're good to go! 
Colourful

Cut Crease Look
Don't be afraid to go beyond your neutral shades and play around with colours in your cut crease look. Can't decide between your favourite shades? Not a problem—just incorporate both into a striking two-toned look to make a bold statement! 
Glitter Cut Crease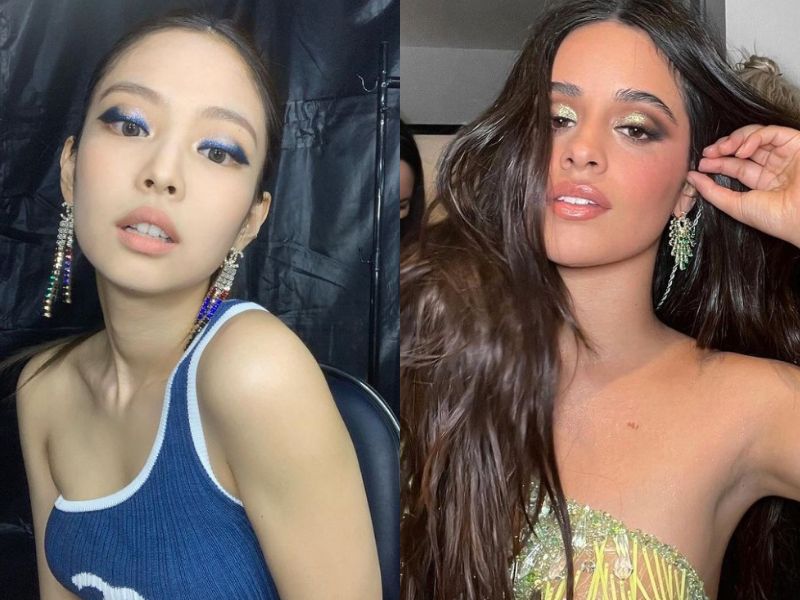 Bring sparkle, literally, to your eyes with an intense shimmering glitter cut crease. This style can be very forgiving for makeup novices to start out with as you won't need to be that precise with cutting your crease. Tip:As long as your crease shade is darker than your glitter shadow, you can achieve this look without any concealer!
Smokey

Cut Crease Look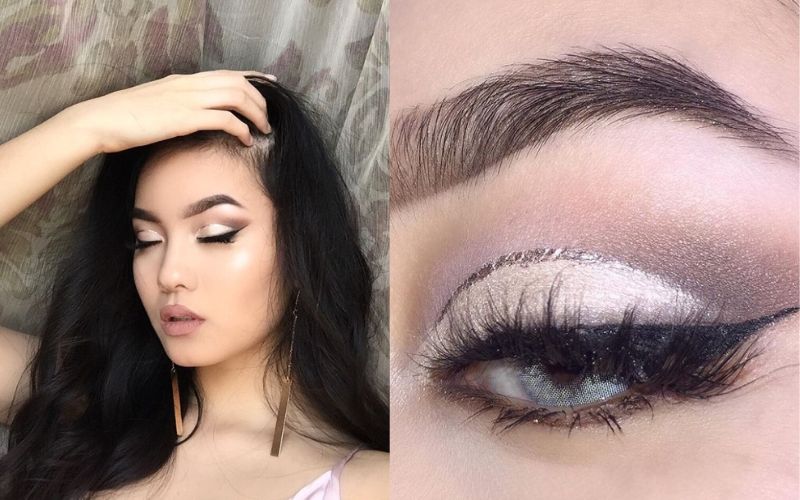 You can never go wrong with a classic grey smokey cut crease for a smouldering look. Want to give your eye makeup an edgier touch? Combine this with a sharp, black winged eyeliner and you've instantly got a fiercer style that enhances your natural black eyes. 
Take Your Eye Makeup Game To The Next Level With The

Cut Crease Look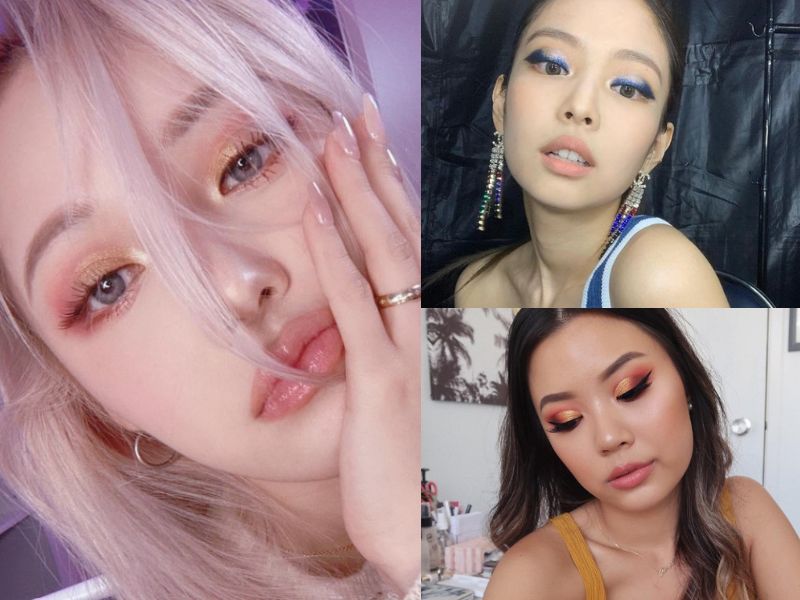 The cut crease is just one of the many eye makeup styles that are out there. Once you've mastered this technique, you can try your hand at these other bold eye makeup trends. Or if you're still getting the hang of the smokey eye look, these six tips will prevent you from looking like a smudgy mess. 
Don't forget to head over to Beauty Carou-sale to stay up to date on all the latest beauty trends!