To most people, the iPad is one of the best portable media consumption devices ever released since its groundbreaking inception 12 years ago. That remains true to this day, but Apple has been working to shift the tablet away from being a mere supersized iPhone. Today, you can connect a wireless keyboard and mouse to an iPad and work on it like you would a computer or laptop. It is not a stretch to say that one can use the iPad to do everyday computer stuff such as web surfing and document processing. Hence, if you intend to make the most out of what your powerful tablet is capable of (and replace your laptop with it), a good keyboard case for your iPad is more often than not a necessity.  
We Recommend These Best

Keyboard Cases That Work Great For Your iPad
If you can afford it, Apple's official keyboard case for the iPad is a top choice. If not, there is no shortage of other good options that cost considerably less. Take your pick from these bunch.
Apple Magic Keyboard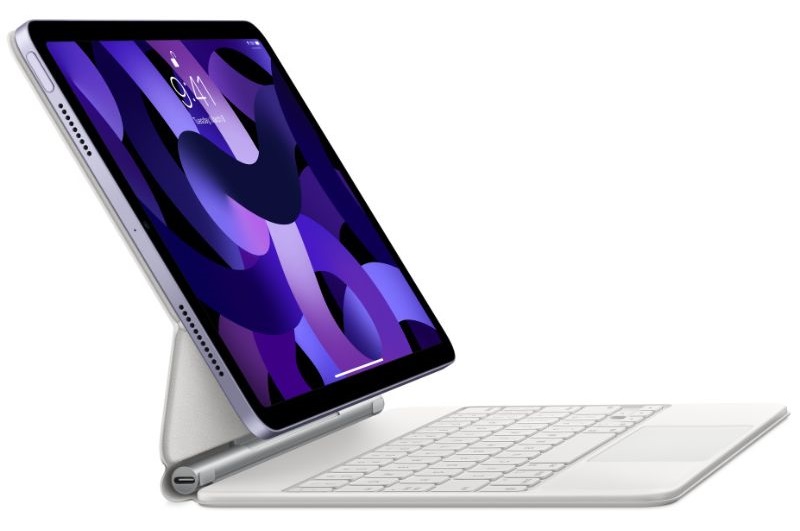 Yes, you can almost buy a base model iPad for that price, but no one can deny that the Magic Keyboard is the perfect case for the iPad. It has solid build quality with a great-for-typing backlit keyboard, a built-in responsive trackpad, and USB-C passthrough which allows the iPad to be charged while being docked, thus freeing the tablet's USB-C port to use with other accessories.
Time-saving convenience is also a major plus point as the Magic Keyboard pairs instantly as soon as an iPad is docked on it. There's no need to charge the keyboard, and you can say goodbye to cumbersome Bluetooth pairing.
Logitech Combo Touch iPad Keyboard Case with Trackpad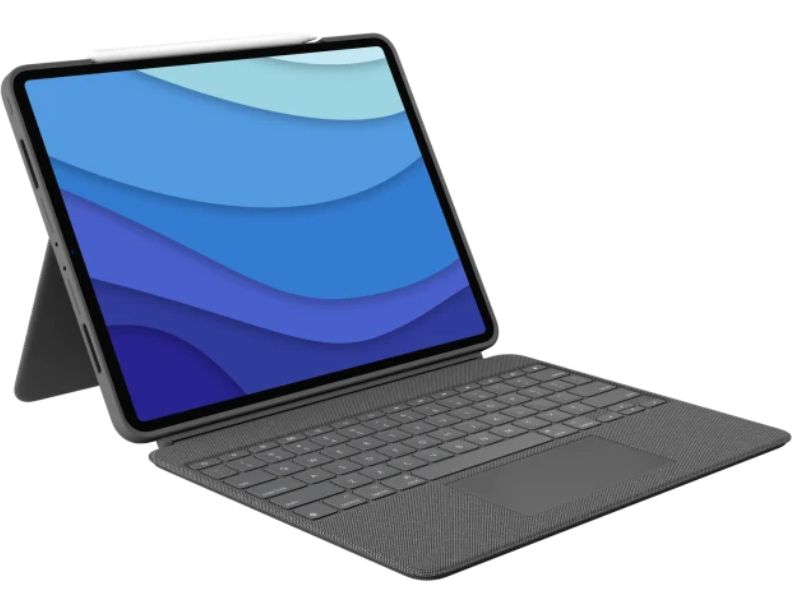 For a fraction of the price of the Magic Keyboard, Logitech's Combo Touch iPad Keyboard Case is not only more palatable but comes with features that are absent from Apple's accessory.
It offers more versatility as it can be used in four different modes (type, view, sketch, read) and has a detachable keyboard. You will also find a row of function keys that give you quick access to media controls, screen brightness settings, volume controls, and more.
Like the Magic Keyboard, the keyboard can illuminate in the dark while it instantly pairs with an iPad thanks to the built-in Smart Connector.
Logitech Folio Touch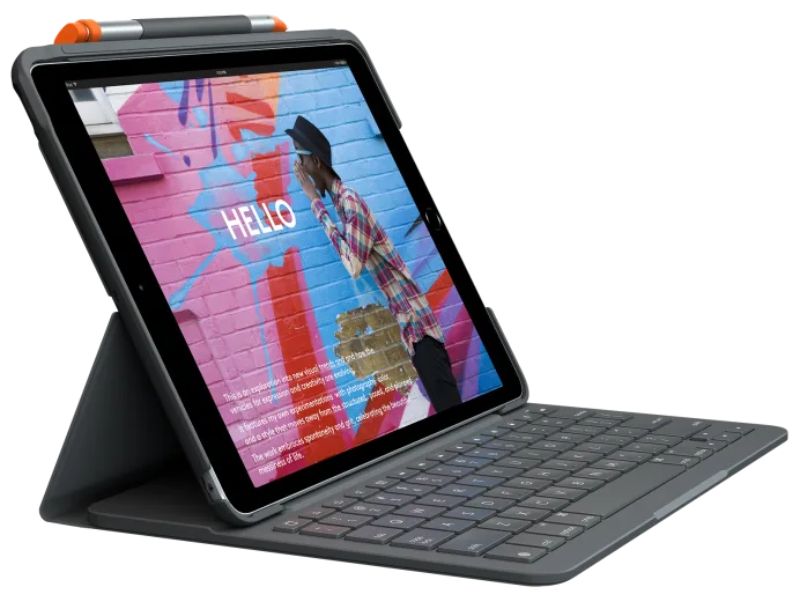 If you need nothing more than a basic keyboard case for your iPad and can do without a trackpad, the Logitech Slim Folio can save you some cash. It presents a laptop-like typing experience with well-spaced premium keys that deliver the perfect key travel for fast and accurate typing.
Your iPad will also be sufficiently protected against bumps and scratches as the case offers full-round protection at the front, back, and corners.
Logitech Rugged Folio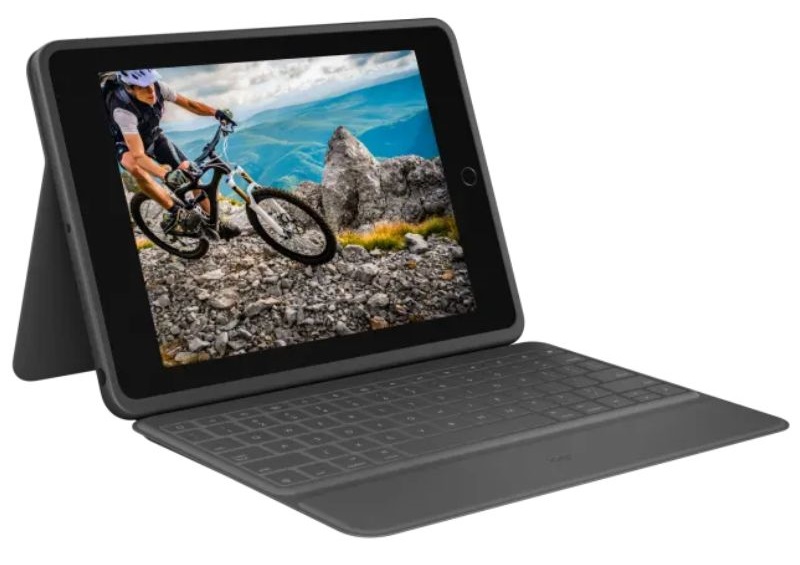 If your iPad often gets the rough treatment, a keyboard case that can take a fair share of knocks and hits is in order. The Logitech Rugged Folio provides heavy-duty protection with its proprietary shock-absorbent technology that exceeds military standard tests. On top of  shielding your fragile tablet from drops and mishaps, the case also houses a spill-proof and dirt-resistant keyboard.
Speaking of the keyboard, it has silent keys plus handy shortcut keys at the top. The Rugged Folio makes for an ideal keyboard case for those who work outdoors and school-going kids who use a tablet for learning.
ZAGG Pro Keys Wireless Keyboard And Detachable Case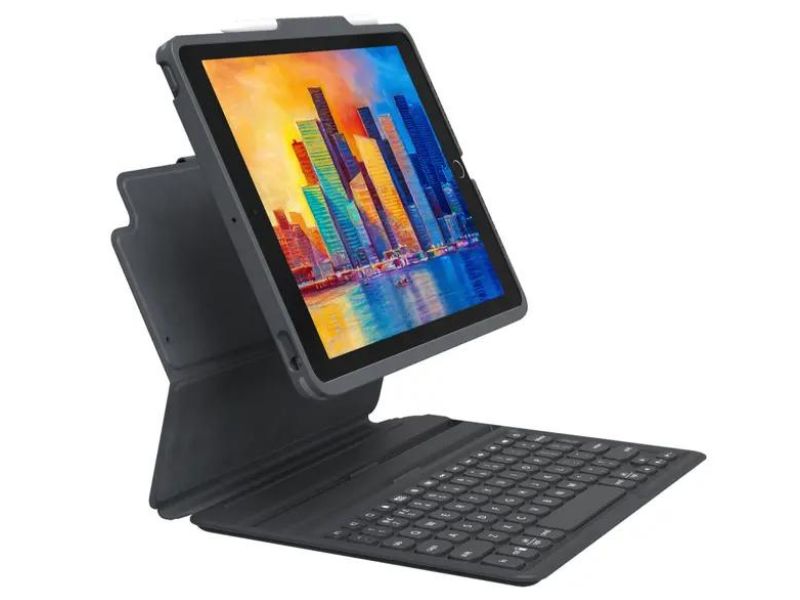 Unlike the other keyboard cases, the ZAGG Pro Keys has a multi-device pairing feature that can connect to two devices simultaneously. With a toggle, you can switch between using it with your iPad and phone on the fly. However, it relies on a Bluetooth connection, and the case does require charging. Alas, with the battery capable of lasting up to a year in between charges, the slight inconvenience is negligible.
The keyboard (with backlit keys but no trackpad) can be detached, allowing for more flexibility to accommodate different use scenarios.
USAMS Smart Touch Control Keyboard Cover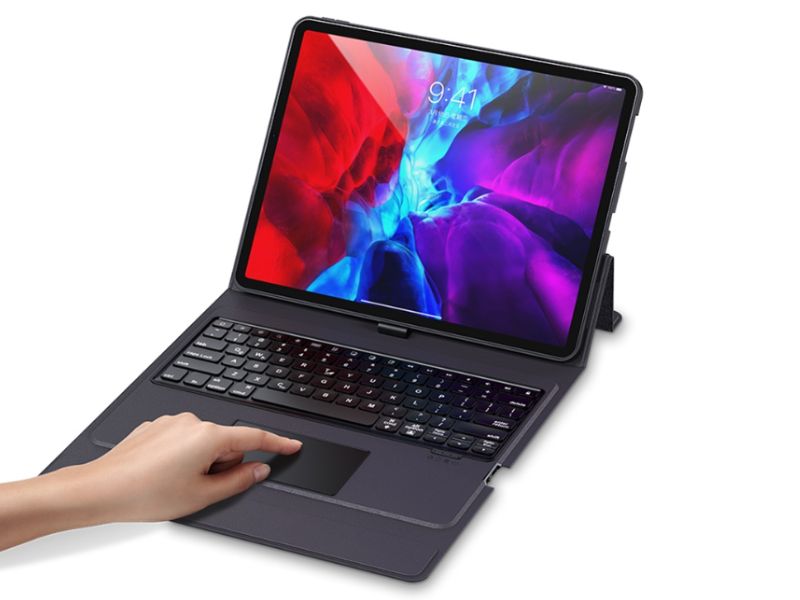 The USAMS Smart Touch Control Keyboard Cover is one of the more affordable keyboard case options for the iPad but it is not short of features. A trackpad is included, and below it is a wrist pad which provides a comfortable resting place for your wrist while you are typing.
Moreover, it uses scissor switches for the keys which are high-resilient and provide a smooth and silent typing experience.
Xumu 360 Degrees Flip Keyboard Case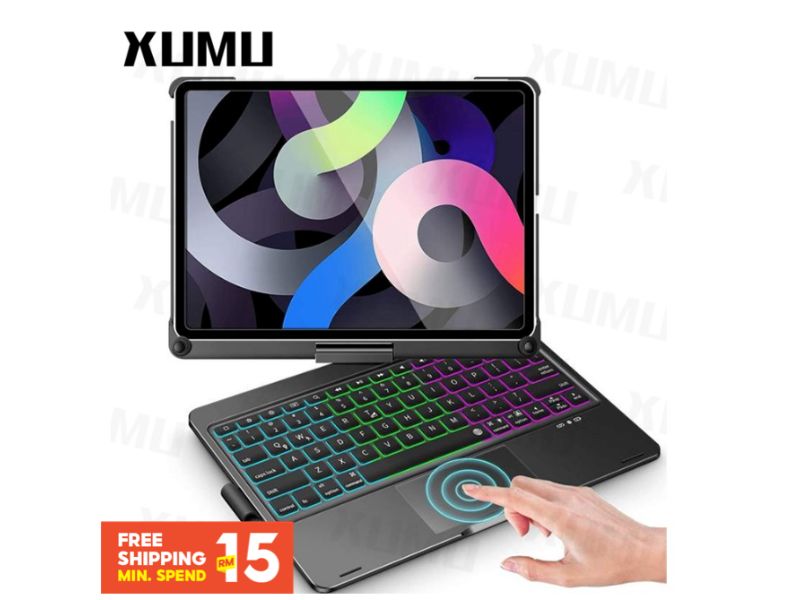 As far as keyboard cases for iPad go, the notable feature of this model is its 360 degrees rotatable stand. It comes in handy for showing your iPad screen to people around you. Aside from that, you are not only getting a standard backlit keyboard but one that spews rainbow colours (which would make for a cool addition to the gaming room aesthetics).
A Good

Keyboard Case For Your iPad

Will Transform It Into A Higher Productivity Machine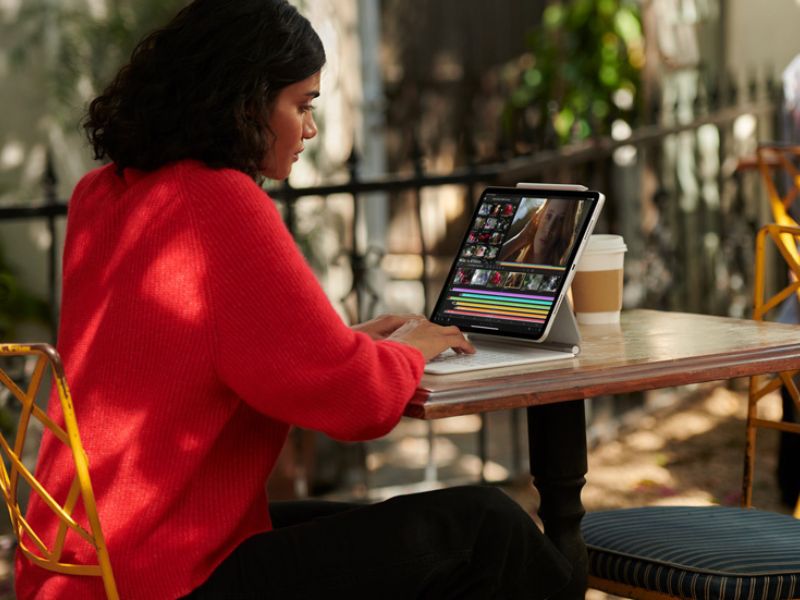 The iPad may not make a 100% laptop replacement (yet). But many users have successfully made it their main portable workstation in place of a traditional notebook. This wouldn't be possible without a keyboard peripheral that can pair to it wirelessly. Meanwhile, for those who think a standalone keyboard would better suit their workflow, look no further than these recommendations.
Check out Tech Thursday for 1-day only lowest price, unbeatable deals, and extra 20% Coins Cashback every Thursday!