Shopping for a computer keyboard takes a lot more effort and consideration than it was during the early era of desktop PCs. Besides coming in all shapes and sizes, users now have more choices as keyboards are also created to offer a specific type of experience (think gaming keyboards and mechanical keyboards). It all depends on your preference. For typists who spend a considerable amount of time in a day clacking at a keyboard, a finger-friendly keyboard will be more of a necessity rather than a luxury. Below, we recommend the best keyboards for typing in the market if you are ready to invest in one!
7

Best Keyboards For Typing

To Buy In Malaysia In 2022
Mechanical…or silent? There are a lot of great keyboards for typing, but these are the best ones yet.
Logitech MX Keys

The Logitech MX Master series of mice is one of the most popular choices in the market and preferred by those who want to up their productivity. Its keyboard equivalent, the MX Keys, is similarly equipped with great productivity features like compatibility and easy switching between multiple computers and mobile operating systems.
But of more importance is its spherically-dished Perfect Stroke keys. They are designed to match the shape of the fingertips with round edges that provide satisfying pressing feedback. In addition, increased keys stability reduces noise and optimises responsiveness, while the sturdy metal keyboard plate ensures it never slides around the desk. 
Logitech MX Mechanical

Many users swear by mechanical keyboards for the best typing experience. The latest keyboard released by Logitech leans into the mechanical craze; and one you should have on your radar.
The MX Mechanical delivers ultra-precise and stable switches that offer deep key travel for a next-level typing feel. An extra feature like dual colour keycaps enables you to quickly and easily orient your fingers to resume typing fast. You can choose between three unique switch types—tactile quiet, linear, or clicky—to best suit your typing preference.
Ducky One 3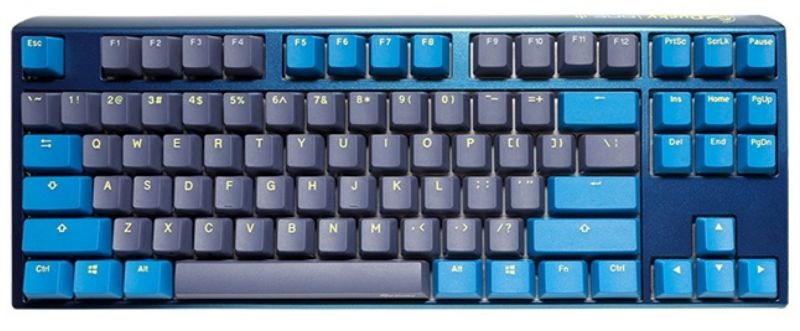 Unusual name aside, the Ducky One 3 is a feature-packed mechanical keyboard made with advanced typing (and gaming) in mind. Its QUACK Mechanics uses the finest materials and thoughtful engineering that involves true PBT keycaps and careful weight distribution for a supreme user experience. You can adjust its keyboard feet to three different tilt angles.
If you play games on your keyboard as much as you type, there are few better models to own than the Ducky One 3. The bonus is that it comes in a variety of styles and colour designs that can inject some personality to your desk setup.
Logitech MK295 Silent Wireless Keyboard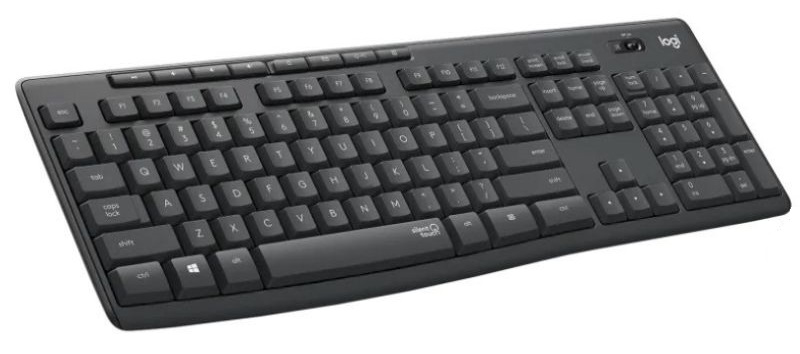 For all the goodness of mechanical keyboards for typing espoused by many, it has a big downside—noise distraction. Using one in the office might get you dirty stares. If the clickety-clack is not doing anyone any good, you will want to consider a silent keyboard instead.
We recommend the Logitech MK295 as one of the best silent keyboards for typing with its SilentTouch technology that eliminates over 90% of keyboard noise. Not only is it fairly affordable, but you are also getting a silent mouse that comes together in the package.
Razer Pro Type Ultra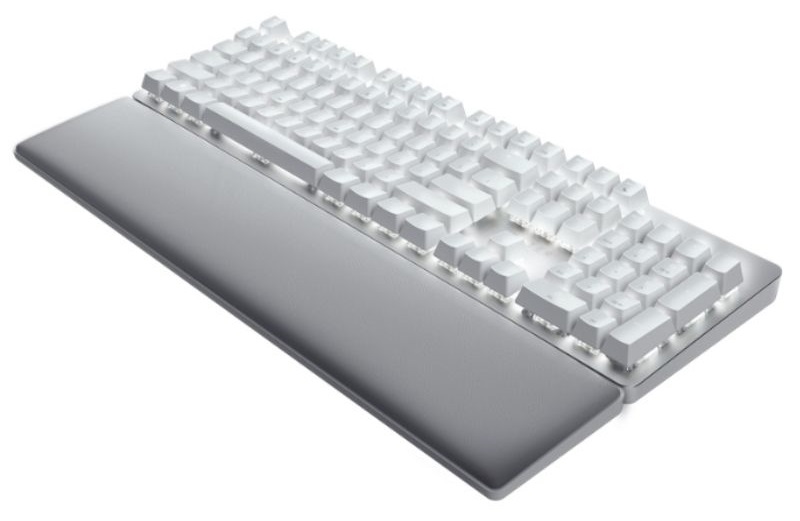 Mechanical keyboards make a lot of sounds, while silent keyboards may not be as satisfying to type on. If you are looking for the best of both worlds, look no further than the Razer Pro Type Ultra!
This ergonomically-designed keyboard features silent mechanical switches and sound dampening foam to keep key press noises low. On the keys themselves, they are lined with a fingerprint-resistant, soft-touch coating for a cushioned feel that makes for a luxurious typing experience. A plush leatherette wrist rest that provides increased comfort over long periods of typing also comes with the package, so you don't have to purchase one separately.
Microsoft Sculpt

Ergonomic Wireless Keyboard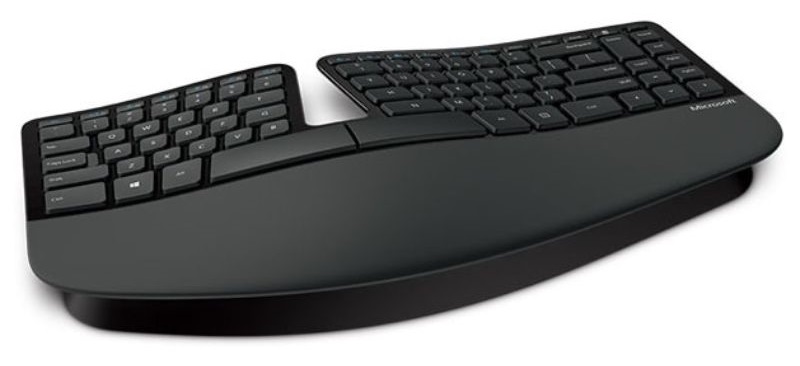 No doubt that comfort is a given for some of the best keyboards for typing. But if you would like to take comfort up a notch, the Microsoft Sculpt Ergonomic Wireless Keyboard would be ideal for you.
The split keyboard layout is built on advanced ergonomic principles that keep wrists and forearms in a relaxed position. The arc shape follows the curve of fingertips for a more natural typing position. Meanwhile, its cushioned palm rest protects against inflammation and repetitive stress injuries.
Like a vertical mouse, the split keyboard may require some time to get used to, but it may just be the perfect solution to your wrist discomfort due to excessive keyboard usage.
Microsoft

Ergonomic Keyboard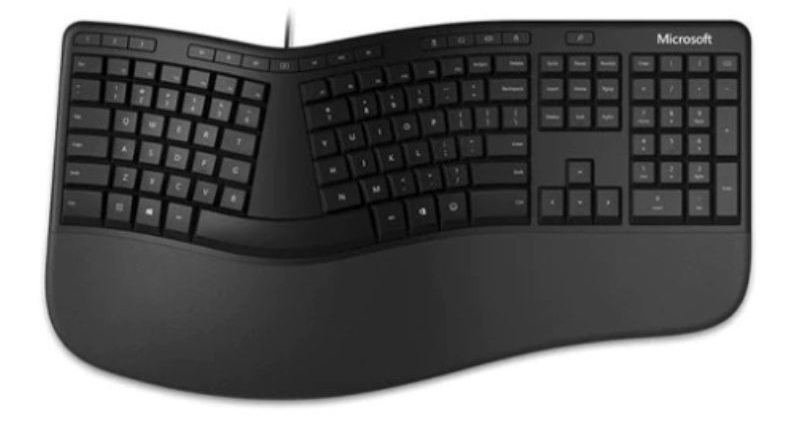 If the Sculpt Ergonomic Keyboard is too wild for your taste, the Microsoft Ergonomic Keyboard is a good and cheaper alternative. It promises all-day typing comfort with an ergonomist-approved design which reduces the risk of fatigue and injury. Moreover, its dedicated function keys can improve productivity by offering quick access to Office 365, search, emojis, media controls, and more.
Go With These

Keyboards For The Best Typing

Experience You Will Ever Have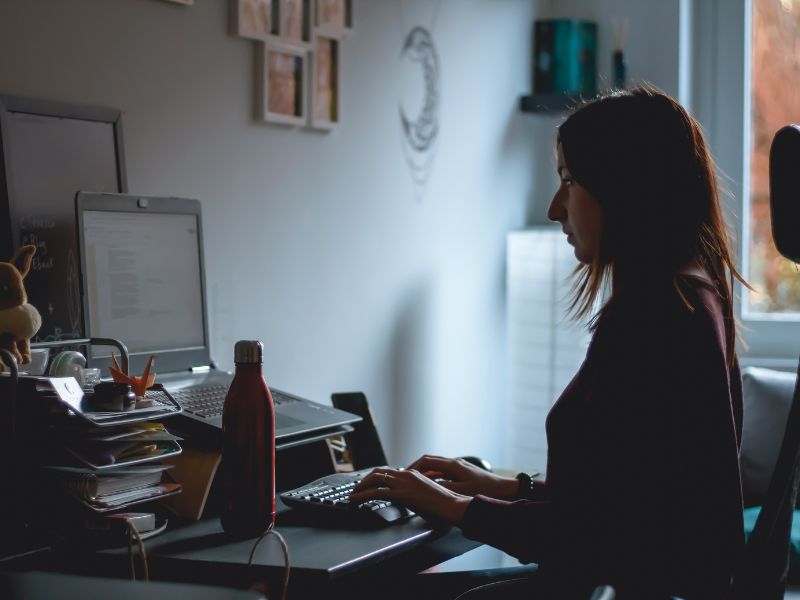 Spending a significant amount of money on a keyboard may seem trivial for some, but do not underestimate what the best keyboards made for typing can do to your productivity. Using a substandard keyboard can not only make your fingers and wrists weary but may also lead to injuries to the hand which would be a blow to your workflow. Up your comfort level by pairing your keyboard with an ergonomic mouse. We have some great recommendations which may interest you here.
Check out Tech Thursday for 1-day only lowest price, unbeatable deals, and extra 20% Coins Cashback every Thursday!