The Japanese design philosophy thrives on simplicity, mindfulness, and minimalism. From architecture to gastronomy, less is most certainly more. These long-standing principles are very much apparent in interior design as well, focusing on an aesthetic devoid of clutter but not lacking in personality. Like other forms of interior design styles, a thoughtfully curated furniture selection is crucial to recreating the effortless serenity of a Japanese abode. If you've been wondering how to bring a sense of zen to your home, you just need a few key pieces of Japanese-style furniture in Malaysia including tatami bed frames and zaisu aka Japanese floor chairs.
Japanese Furniture In Malaysia

For The Living Room
Clean lines and minimalistic living. The Japanese design language is all about paring down to bare essentials. With elegance and grace, nonetheless. 
Zaisu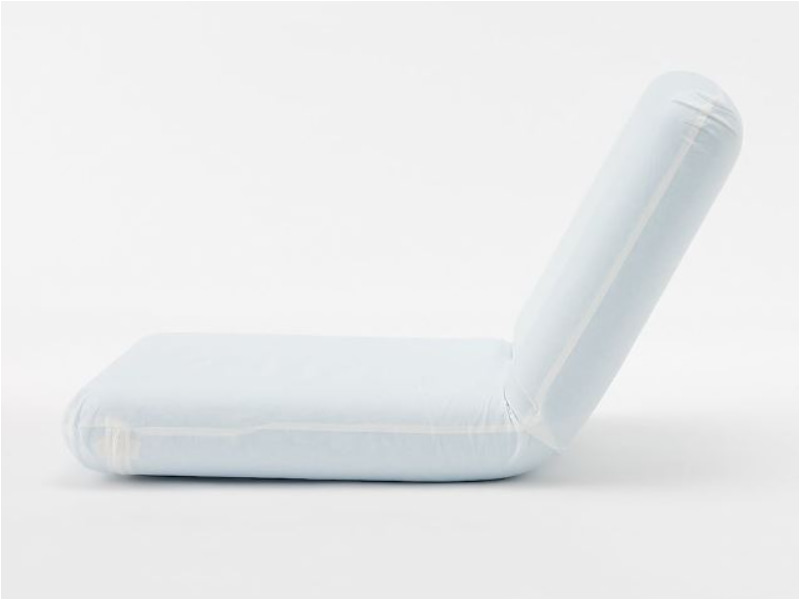 Forgo traditional sofas and the conventional manner of sitting. Japanese floor chairs, or zaisu, are one of the best pieces of Japanese furniture in Malaysia to replicate a signature minimalist look. Without legs, you'll basically be sitting on the floor, which is actually good for posture according to healthcare professionals. A short back is provided to give you support and comfort. As an added bonus, these chairs can easily be stored away when they're not in use, giving you extra space when you need it. 
Low Wide Tables 
Pair your zaisu with a matching low table for a uniform look that brings serenity to the dining room. In traditional Japanese home designs, the dining room also doubles as a living room. This concept of duality makes Japanese dining rooms great for parties, dinners or spending time with friends and family. To go up a step further in authenticity, throw in some zabuton—floor cushions that double as seating. 
Shoe Rack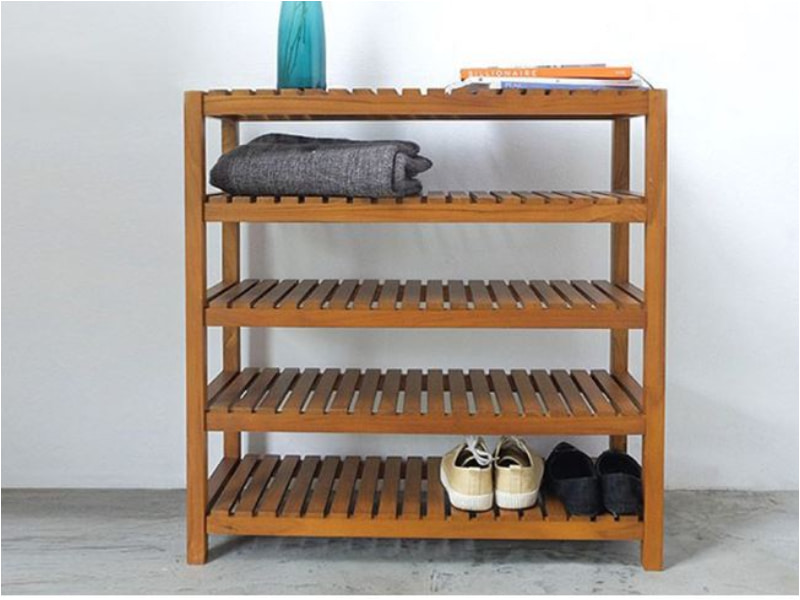 Per Asian household SOPs, footwear must be removed and arranged neatly at the entrance. Keeping the design language consistent, Japanese-style shoe racks have pleasing straight edges and clean lines. Quality-wise, they're made using sturdy stained wood and can last for years under careful maintenance. Just wipe down any dirt or grime that transfers from your shoes to the surface with a damp cloth, and it'll look spanking new. 
Sliding Panels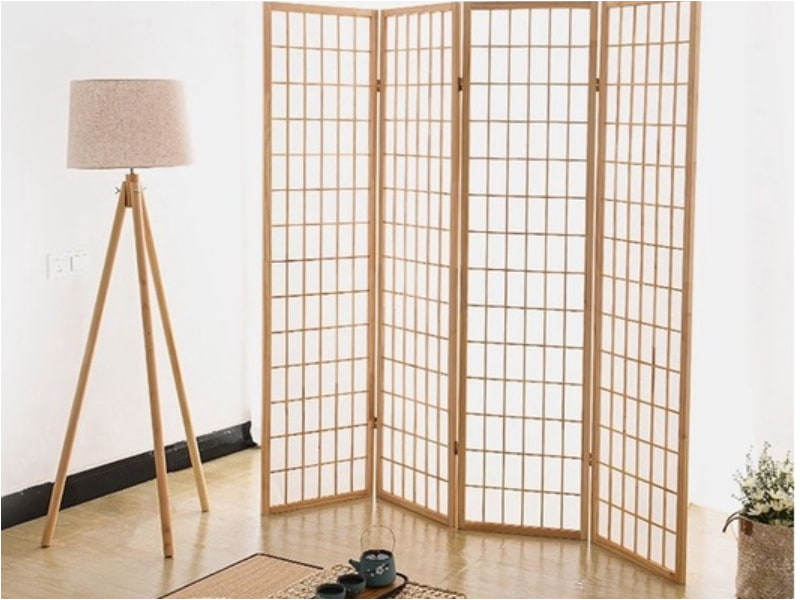 The sliding panel is one of the most recognisable elements in Japanese furniture design, even in Malaysia. Traditionally, sliding panels (or shoji) used framed translucent rice paper to segregate spaces in the house. The shoji of today uses tempered glass panels for durability and easy maintenance. Despite the notable differences in materials, there's one key feature that has remained consistent in both the traditional and modern shoji: to allow natural light in.
Bamboo Mats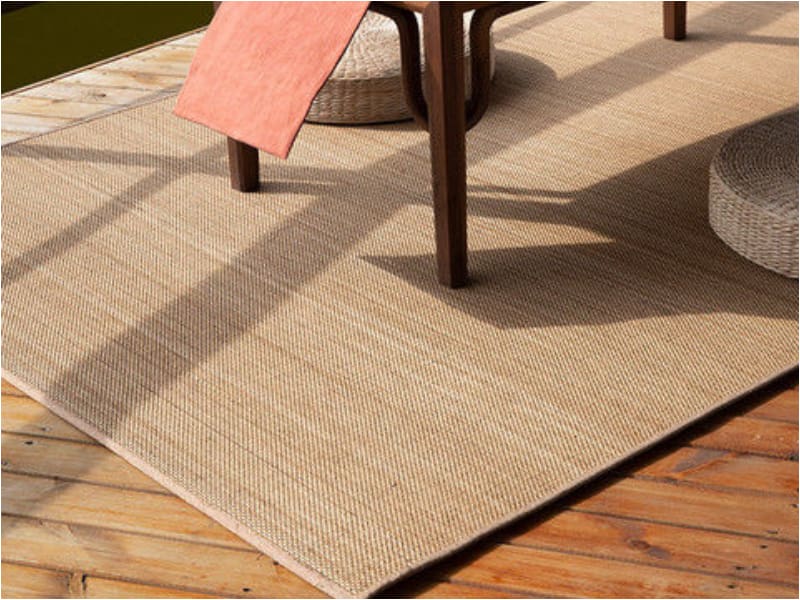 Once exclusive to the rich and powerful in society, traditional tatami floor mats are now seen in modern homes and restaurants. Apart from providing support, these rustic runners also give out a faint and comforting grassy scent that wafts through the room. If you aren't a fan of the plant's prickly touch, tatami mats today are also available in wood or polystyrene. 
Japanese Furniture In Malaysia

For The Bedroom 
The bedroom should be an extension of the living room to create a seamless transition between the two spaces. As such, the style of furniture here is a mirror of what's in the living room. 
Tatami Bed Frames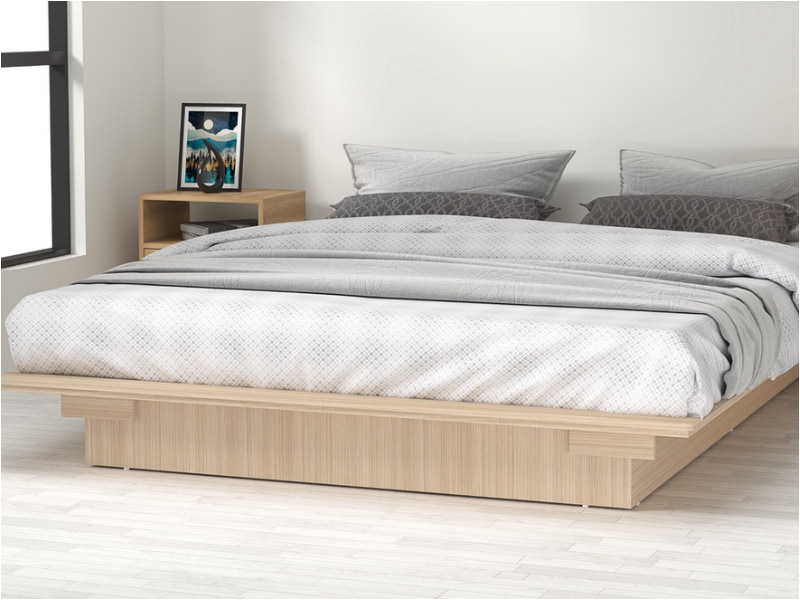 Tatami bed frames are loved in Malaysia for their less-is-more appeal. You won't find added embellishments or patterns—some don't even have headboards! The low-to-floor configuration also creates more space in the bedroom, especially if yours isn't that spacious to start with. Spread a roll-on futon for a true tatami experience or use a mattress if you prefer a little more cushion for your slumber. 
Nightstand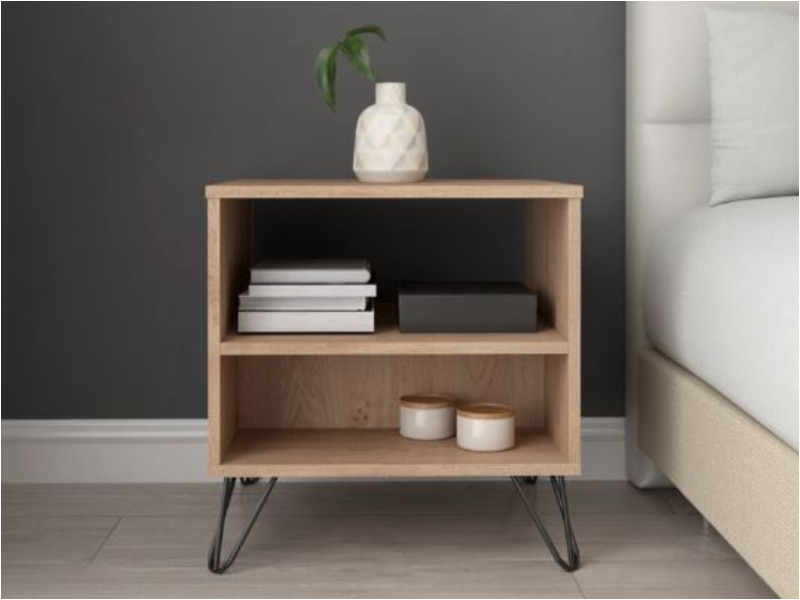 The nightstand is the often-forgotten touch that every bedroom needs. A good one helps to keep your essentials together and close by, so you can reach them without having to get out of bed. It also serves as a base for infusing the bedroom with personality (table lamps and air diffusers come to mind). If you're looking for Japanese-style furniture in Malaysia to complete your bedroom setup, a nightstand is probably the missing piece.
Lighting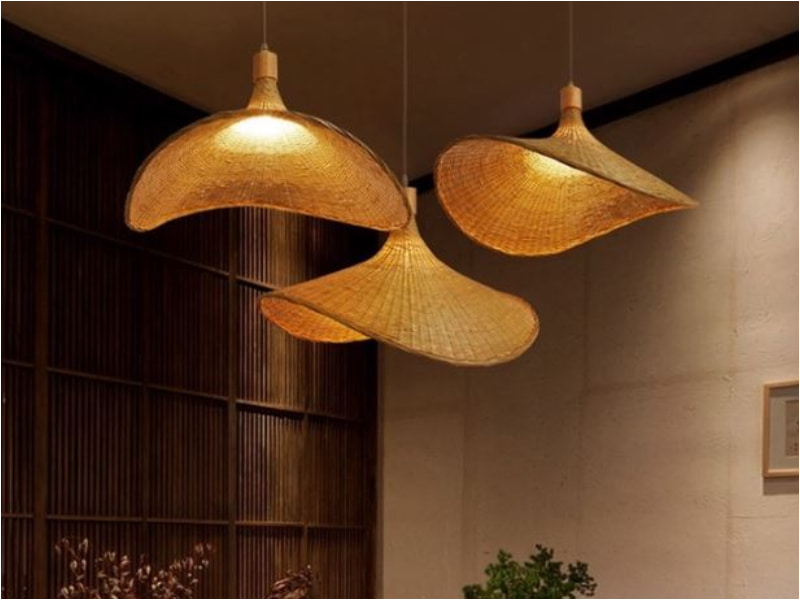 The minimalist ethos of Japanese design also gives influences to lighting products. From drop-down hanging luminaries to organic structural lamps carved out of wood, Japanese-style lights illuminate with a sense of warmth that will give your bedroom just enough visibility, but not so much that it's overbearing. 
Clothing Rack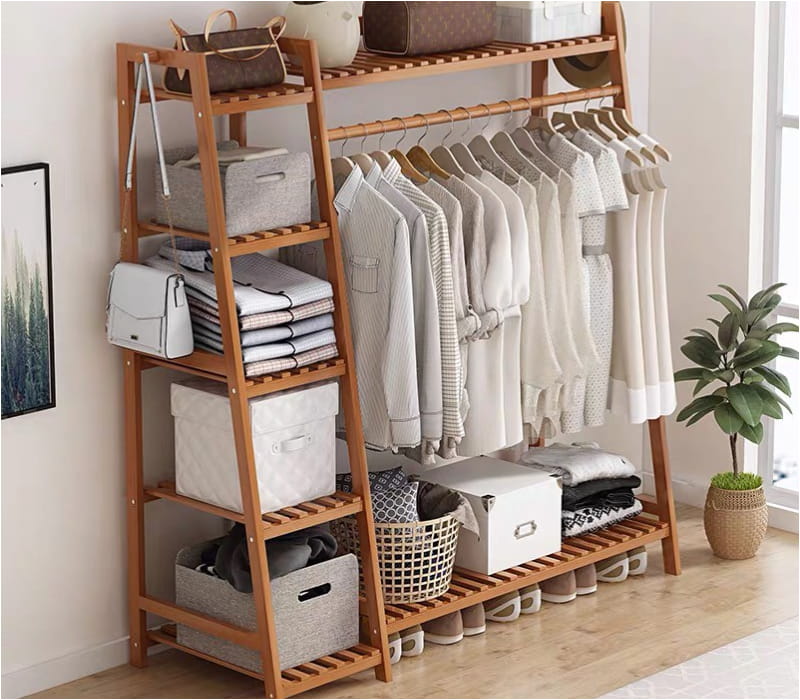 Marie Kondo once famously said that it was important to discard items that "don't bring joy". If you're ready to part ways with that jacket you barely touch or shirts that will benefit from having new owners, get a Japanese-style clothing rack so you can downsize in style. What's even better is that it's perfect for small homes because the open-storage concept allows you to re-arrange as your sartorial needs change. 
Invest In These Pieces Of

Japanese Furniture In Malaysia

For A Clean Aesthetic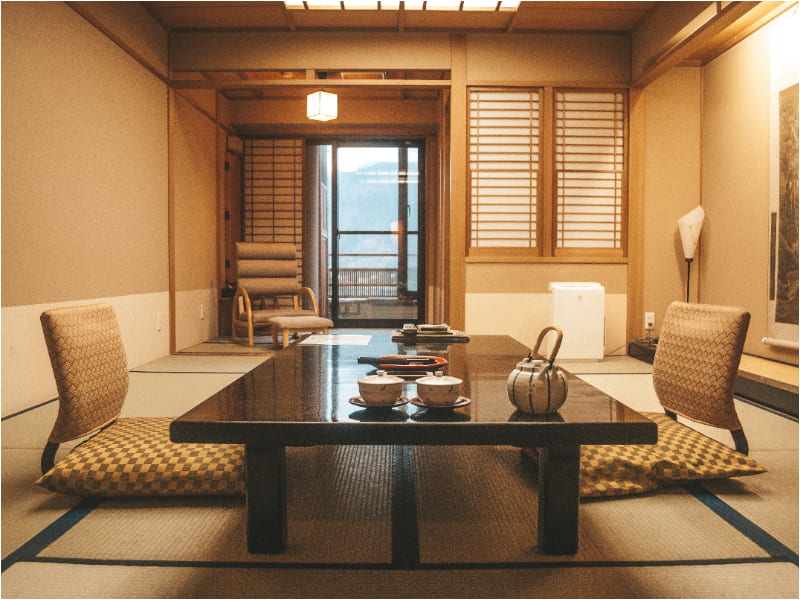 Japan is adored for many reasons. The food is uniquely delicious, the snacks are out-of-the-world creative, and the culture is unmatched. Good design is also synonymous with the Japanese, which is a branch of the philosophies that shape the Japanese way of living. For those who want to remove the noise from their homes to make way for intentional design, consider adding these pieces to your abode. Looking for effective methods to declutter better? We've got tips for the kitchen and bedroom.
For more exclusive offers, steals, and launches to pretty up your home from the bedroom to the bathroom, check out Shopee Home.