Old smartphones and batteries buried deep in the drawer. Faulty TV bundled in the storeroom. Defective fluorescent tubes and light bulbs kept in boxes stacked at the corner of the room…ring any bells? Simply look around you, and chances are you will spot a device/appliance or two that do nothing more than gather dust. While we love upgrading our tech, we often do not spare much thought about discarding our old and obsolete devices properly. As a result, this creates e-waste that ends up hogging our precious space. If you're reading this, you know it's time to do something about it, and that's a good start! Keep reading to learn more about managing e-waste recycling in Malaysia.
What Are The Benefits Of E-Waste Recycling?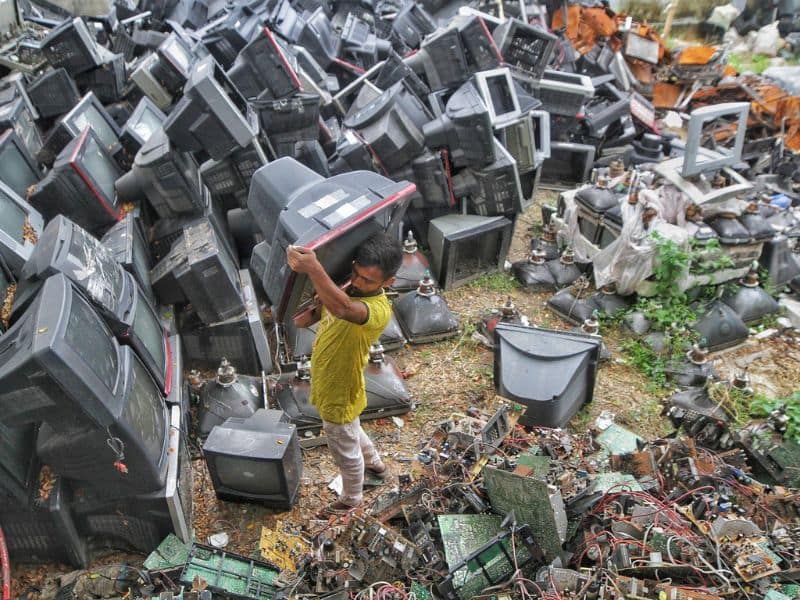 Is it worth all the effort to recycle e-waste versus taking the easy way out by dumping them in the bin or landfill? Let us tell you that the environmental and societal benefits of managing e-waste properly are immeasurable! Here are the main points (besides freeing up your living spaces):
You'll help prevent health hazards and pollution: Many electronic devices and components contain hazardous material that can contaminate our ecosystem when not disposed of responsibly. Worse, they can end up poisoning people and animals if the dangerous elements get seeped into the soil and waterways.
You'll avoid contributing to increasing landfill problems: With the amount of waste the general population in Malaysia produces daily (worsened by the pandemic), you can play your part by not burdening the landfills with even more discards.
You can help conserve natural resources: E-waste may no longer be of any use to us, but they still contain precious metals and materials like zinc, nickel, and aluminium, which can be recycled and reused to assemble new electronics. This can reduce the extraction and manufacturing of raw materials.
You're indirectly helping people get employed: The recycling field has created many jobs, from the logistics side to highly-specialised tasks like managing e-waste and extracting reusable materials. These people wouldn't be able to keep their jobs if no one is supplying e-waste to recycle!
Where Can I Recycle E-Waste In Malaysia? 
Knowing why you should be managing e-waste properly is one thing, but figuring out where to start is another. Worry not, as we have listed down some e-waste recycling centres/services in Malaysia you can send your old electronics to (or have them picked up from you) for good use.
1.   ERTH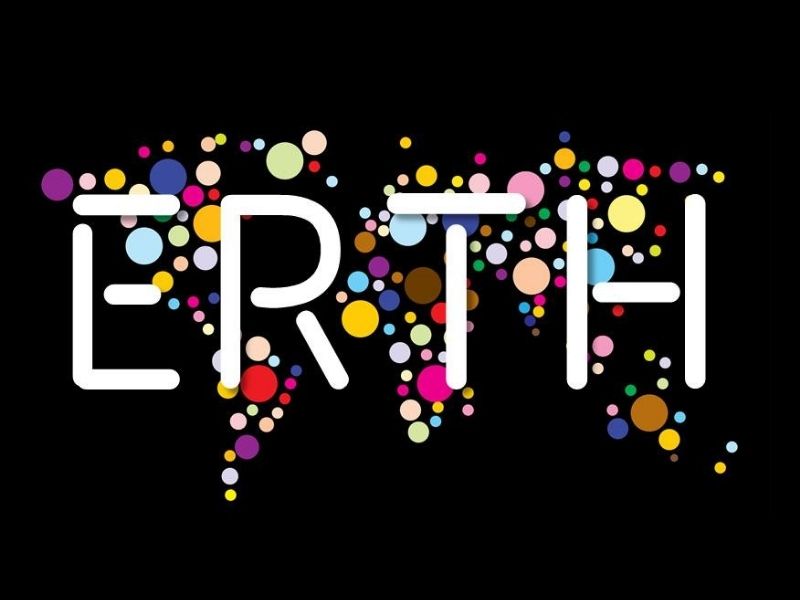 ERTH offers one of the most convenient e-waste recycling services in Malaysia by providing free pickups at your doorstep (as long as you have a minimum of one working device or three non-working devices). The award-winning company promises fast and convenient payment by cash, bank transfer, and e-wallets on the same day. 
And if you are concerned about leftover data on your old devices such as smartphones and tablets, you can opt for their secure data destruction service using world-class software and procedures.
Address: Jalan Teknokrat 6 Ground Floor, G-3A, Kanvas Retail @ Prima 15, Cyberjaya, 63000 Cyberjaya, Selangor, Malaysia
Opening Hours: Open 24/7
Contact: 014-221 1446 l hello@erth.app
Website l Facebook l Instagram
2.   Karun Hijau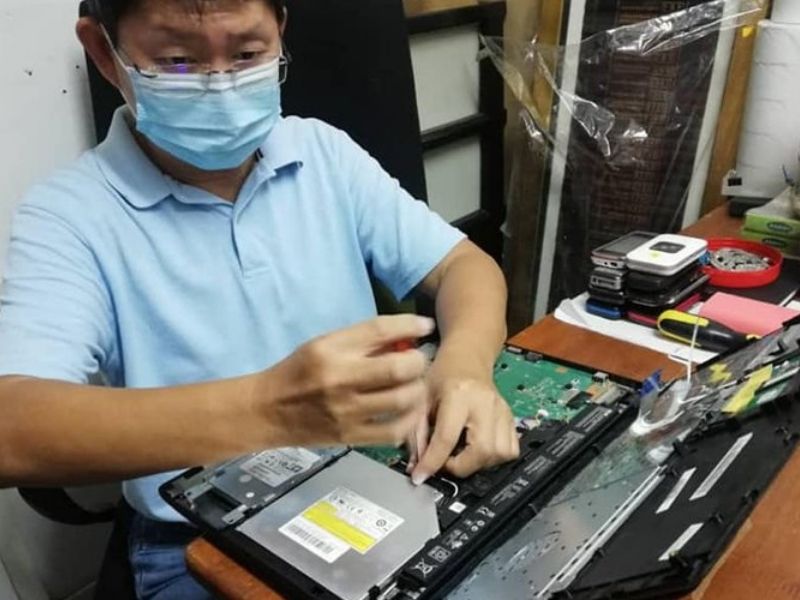 Besides having a store in KL to send your recyclables to, Karun Hijau also provides pickup service for a fee (free for discards totalling over 20kg) if you desire convenience. Not only that, they are also collaborating with NGOs to donate old laptops and phones to needy children too. If you wish to aid the less fortunate with your unwanted (but still functioning devices), you know who to contact.
Address: B03-B-13-1, Level 13, Menara 3A, KL Eco City, No. 3, Jalan Bangsar, 59200 Kuala Lumpur, Malaysia
Opening Hours: Always open
Contact: 011-7000 1555 l service@karunhijau.com
3.   IPC Recycling & Buy-Back Centre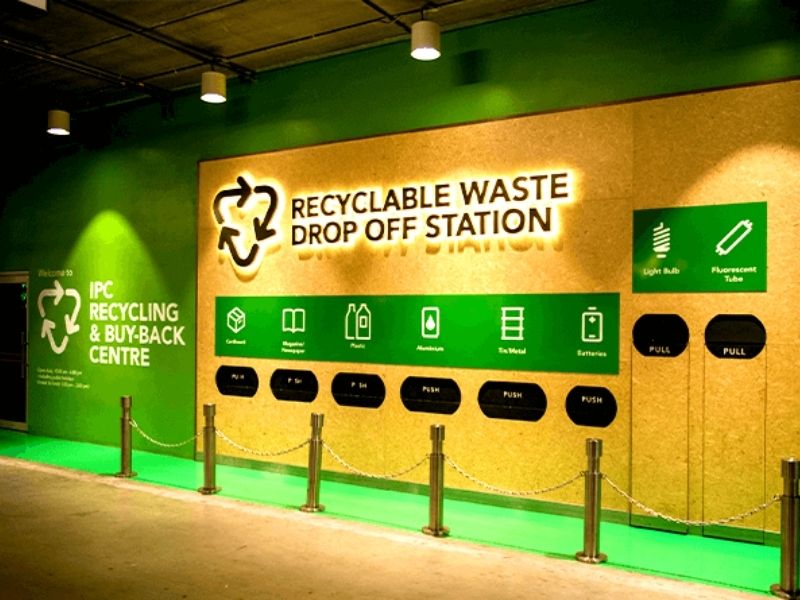 Located at IPC Shopping Centre in Mutiara Damansara, the IPC Recycling & Buy-Back Centre provides a convenient drop-off point for all kinds of waste. In terms of e-waste, it accepts computers, laptops, TVs, monitors, freezers, chargers, and cables, among others. 
Address: IPC Shopping Centre, 2, Jalan PJU 7/2, Mutiara Damansara, 47800 Petaling Jaya, Selangor, Malaysia (P1 Carpark, near Ladies Parking)
Opening Hours: Monday – Sunday (9am – 7pm)
Contact: 03-7730 0333 l ipc@ikano.asia
Website l Facebook l Instagram
4.   Thanam Industry Sdn Bhd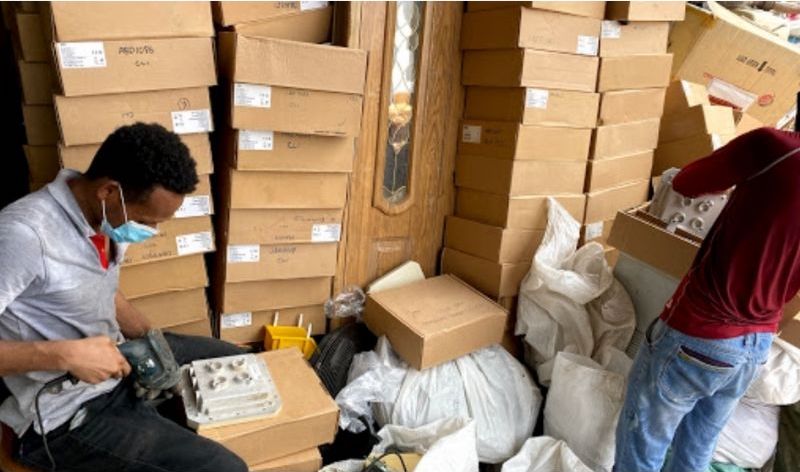 Established more than 35 years ago, Thanam Industry is a licensed provider of waste management and recycling solutions that accept not just e-waste but also scrap metals. The company collects, sources, weighs, processes, and recycles waste materials in compliance with all environmental standards and local regulatory bodies. You can expect to be offered decent compensation in return for selling your disposables.
Address: 631, Jalan Lima, Off Jalan Chan Sow Lin, 55200 Kuala Lumpur.
Opening Hours: Monday – Saturday (8.30am – 6pm)
Contact: 010-400 0681/ 019-315 5261
5.   CRC (Community Recycle for Charity)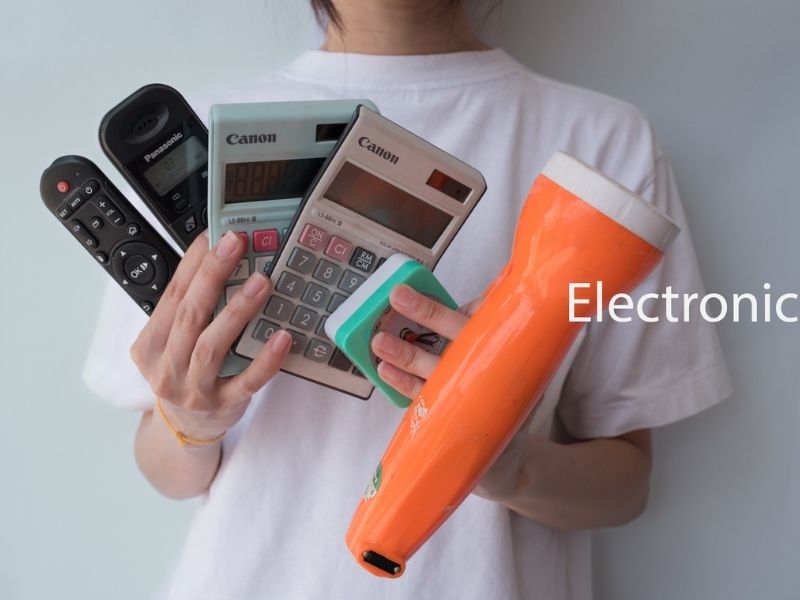 As its name suggests, CRC collects and recycles items—including electronics—for charity purposes to benefit local communities. Many charity homes have received donated items through this non-profit, which gives these old, unwanted devices a second life. Besides offering a 100% free pickup service, CRC has also installed 400 bins around Klang Valley for easy item drop-off. 
Address: Lot 13D, Jalan Simpang Balak, Kampung Simpang Balak, 43000 Kajang, Selangor.
Opening Hours: Monday – Saturday (10am – 6pm)
Contact: 017-363 8100 l recycle@crcbox.org
Website l Facebook l Instagram
6.   Senheng

Malaysia E-Waste Recycling

Program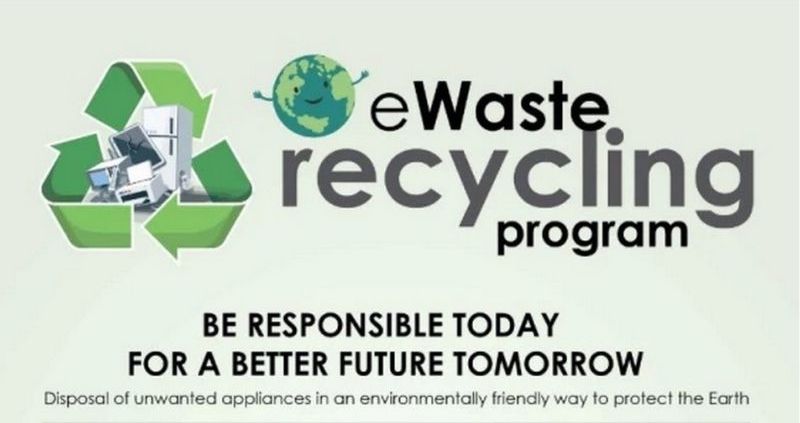 Did you know that Senheng has had an e-waste recycling program in Malaysia since 2013? All you need to do is bring your (non-bulky) e-waste items to any Senheng/SenQ outlet nationwide. In exchange, you will receive cash vouchers! Meanwhile, you can arrange for a free-of-charge collection service for bulky items with just a call.
Address: All Senheng/SenQ outlets nationwide
Opening Hours: Monday – Sunday (10am – 10pm)
Contact: 016-299 1398 l ccc@senheng.com.my
Website l Facebook l Instagram
7.   Pertubuhan Amal Seri Sinar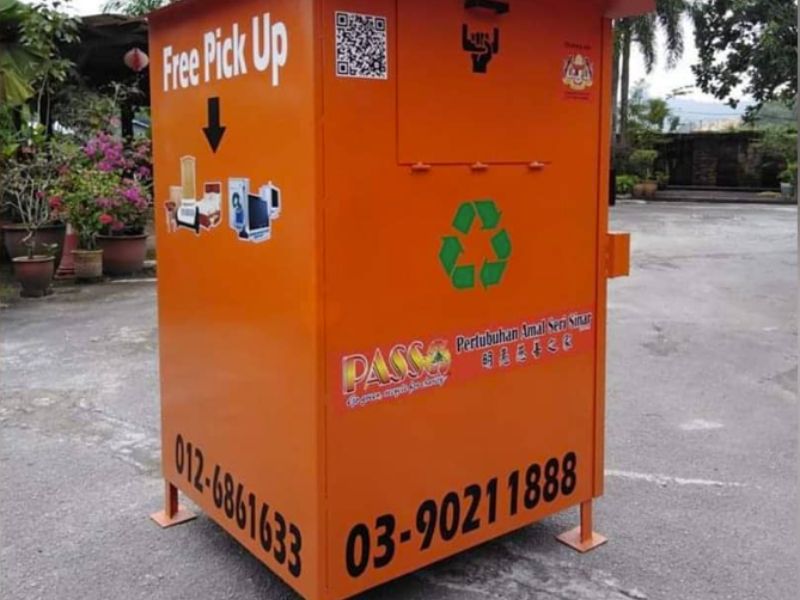 NGO Pertubuhan Amal Seri Sinar Kuala Lumpur and Selangor (P.A.S.S.) has been spearheading green efforts that support charity since 2003, which include recycling over 60,000 tonnes of solid waste. Besides setting up 300 orange-coloured recycle bins in various zones in KL and Selangor for the public to conveniently drop their recyclables in (full location list here), they also provide free pick-up service in Klang Valley for bulky collections that cover e-waste.
Address: Lot 754, Jalan Sungai Tekali, Batu 14, 43100 Hulu Langat, Selangor, Malaysia.
Contact: 03-9021 1888/012-6861633 (WhatsApp) l info@recyclecharity.org
Website l Facebook l Instagram
8.   Taiwan Buddhist Tzu-Chi Foundation Malaysia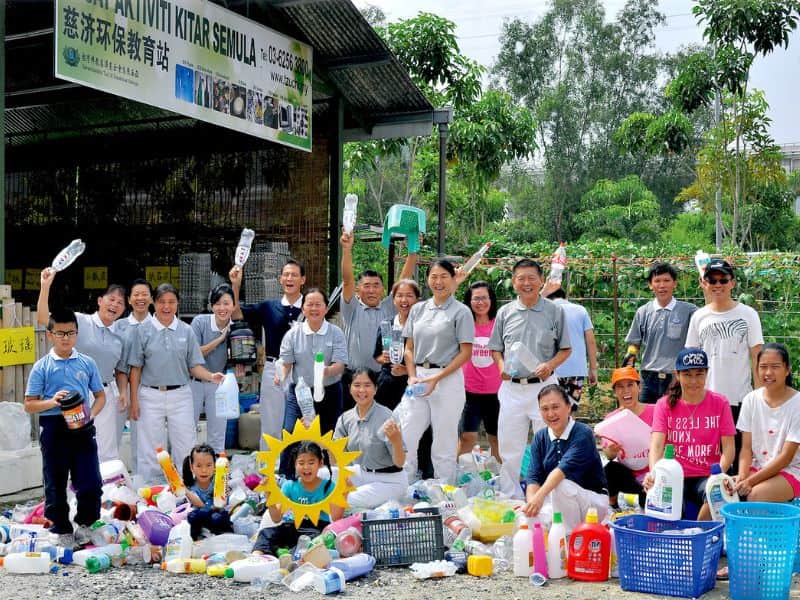 The Tzu-Chi Foundation is involved in many charity projects for the greater good, and one of them is environmental protection through recycling. To date, it has set up over 160 recycling centres and 980 recycling points across Malaysia for solid and e-waste junk. You can locate the nearest one to you here. If you wish, you can even join them in their recycling activities which are held once a month.
Address: Multiple locations, full details here
Contact: Refer to link above
9.   IKEA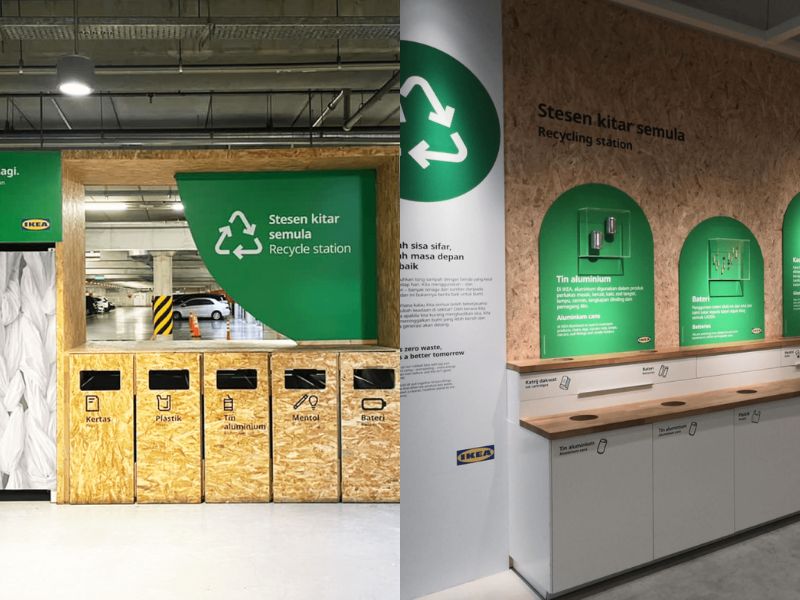 Malaysians love spending the weekends in IKEA, and if you have been there often enough, chances are you might have caught sight of a recycling corner in the various outlets. Yes, you can bring some of your e-waste along on your next IKEA run but do take note that they only accept batteries and light bulbs. The furniture giant has even run exclusive campaigns to reward IKEA Family members who bring their recyclable items to them.
Loction: IKEA Damansara, IKEA Cheras, IKEA Tebrau, and IKEA Batu Kawan
Opening Hours: Daily, 10am – 10pm
Contact: 03-7952 7575 l customerservice.ikeamy@ikano.asia
Website l Facebook l Instagram
E-Waste Recycling In Malaysia

Is Easy And Convenient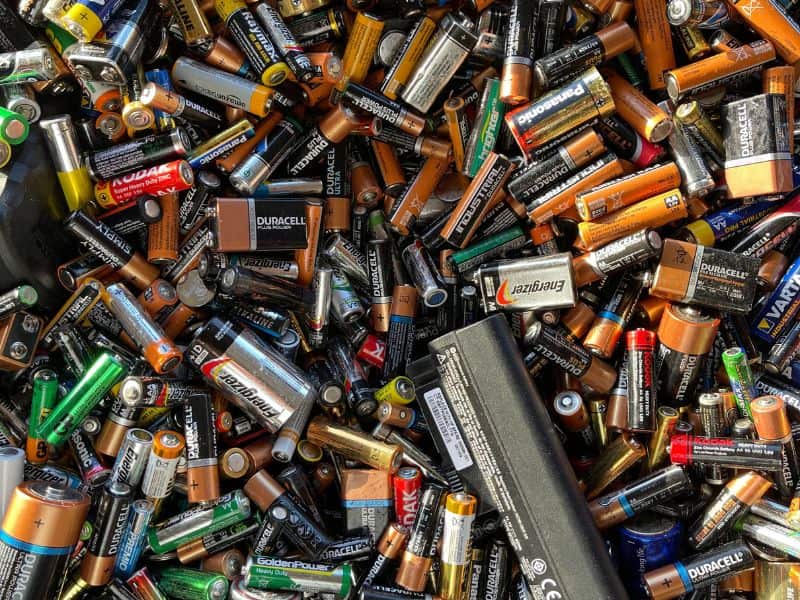 Make no mistake because there are more e-waste recycling avenues in Malaysia—just not possible to fit them all into this list. Thankfully, the Ministry of Environment and Water has set up a helpful portal detailing the collection centres and recovery facilities for managing e-waste recycling in Malaysia. You can head over here to find one nearest to you and start doing your part in preserving Mother Earth!
Related: Ebook Readers Vs Paperbacks: Why You Should Consider Going Digital